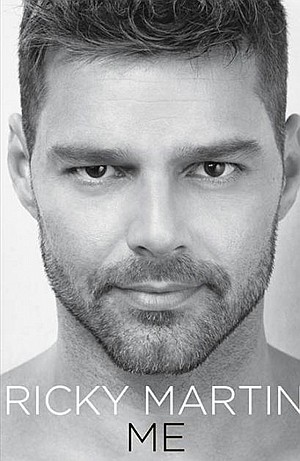 Who doesn't know him? Who doesn't remember "The Menudos"? Who's never danced "Livin' La Vida Loca"? Ricky Martin has always been a success, has always been beloved by many fans all around the globe. I'm not sure if you've noticed, but lately he's everywhere. So many new things happening in his life and career. Not too long ago he admitted being homosexual and now he decided to open his heart to fans via his book "Me". He also has twin boys and has a new cd coming out in January. Basically everything is pretty good in his life, and I feel happy for him because I truly admire his talent and especially his work with charities. His life is changing a lot and it seems he still wants more change because Ricky is trying to sell his oceanfront mansion in Golden Beach, Florida.
Ricky Martin bought this Mediterranean-style estate back in 2007 for $16.25 million, and only six months later he decided to try to make a profit, marketing it for $22.5 million. After trying for a while, he took the house off the market and re-listed it now for $18.9 million without any luck so far. But I am pretty sure he's not too worried, he owns houses in Puerto Rico, Rio de Janeiro and New York.
The house is located at one of the most exclusive oceanfront community in Florida, with community security patrol and its own private beach. It also offers 5 bedrooms, 7 bathrooms and about 9,882 Sq/Ft. It's a house for a discerning (and rich) buyer.
Mediterranean- Spanish Style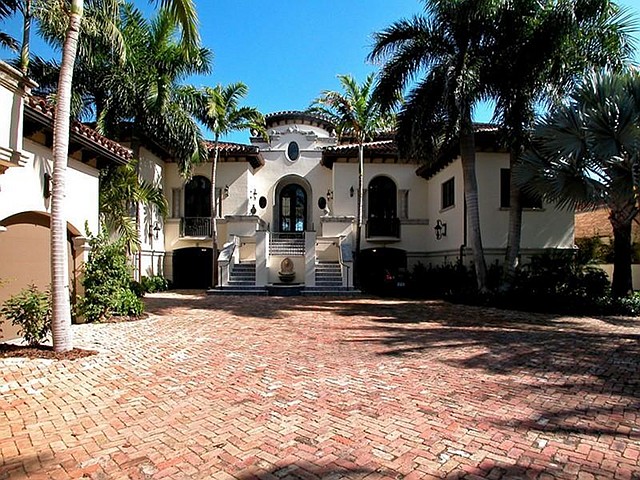 This house is very distinctive. I especially love the brick and the tropical feel with the palm trees.
Guest House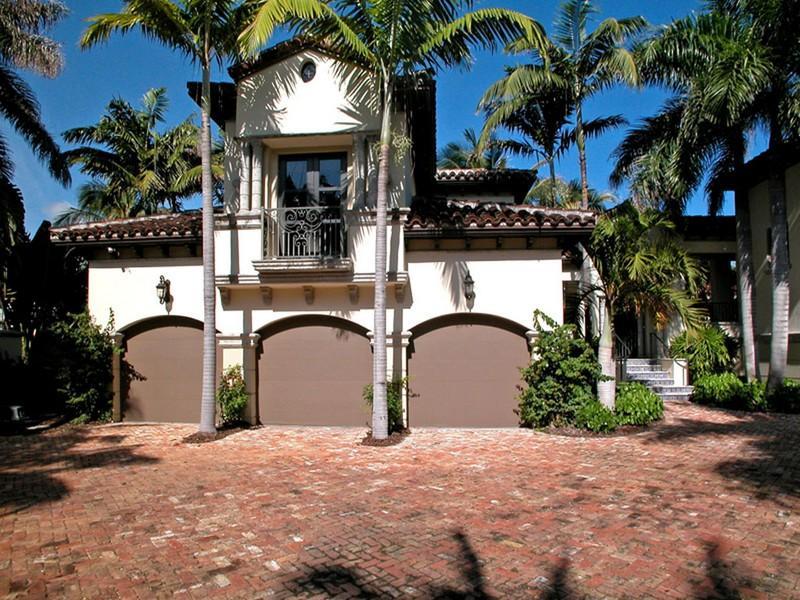 The guest house and the three car garage.
Let's have a Piña Colada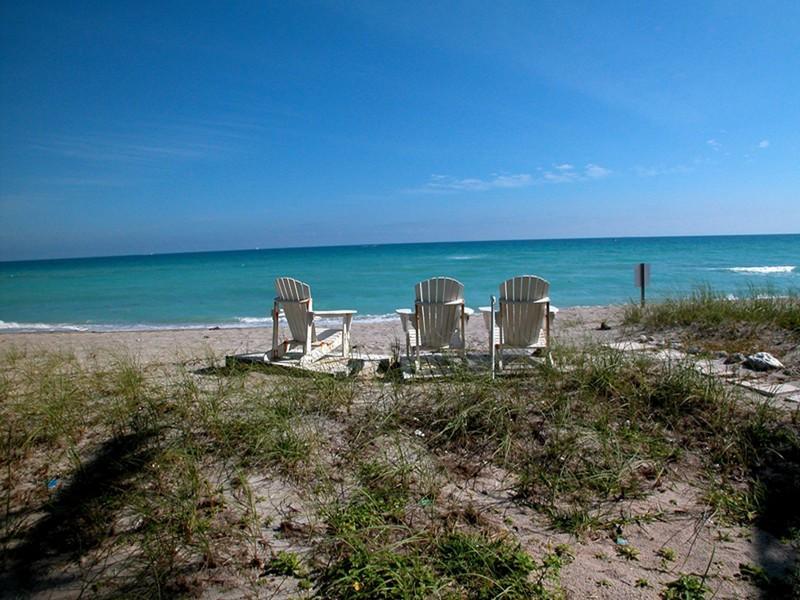 Wow! What a perfect place to relax! But can you really do so after spending 18.9 mil? 🙂
Choices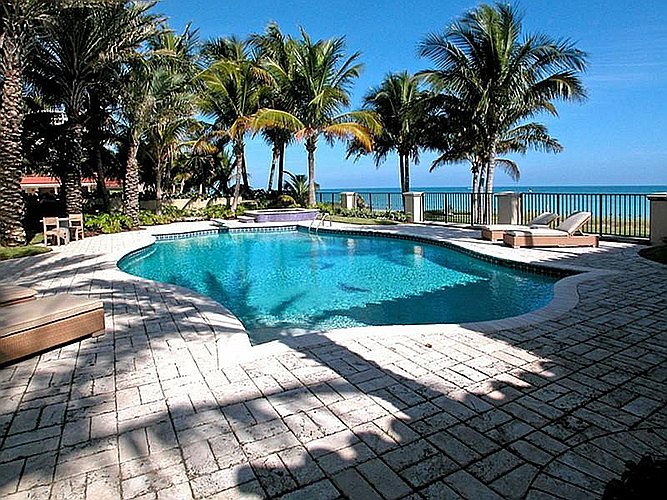 If you don't want to get your feet on the sand, relax by the pool while enjoying the ocean's breeze.
Foyer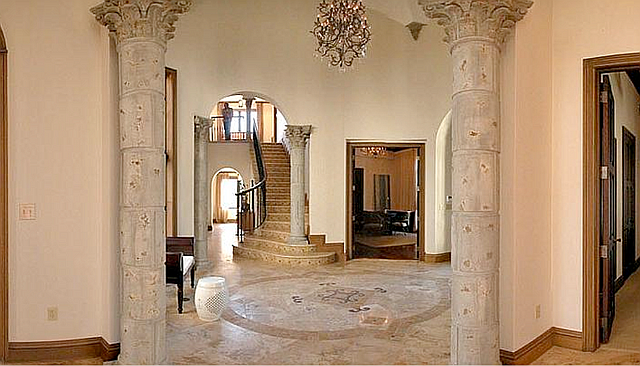 Very elegant.
Formal Living Room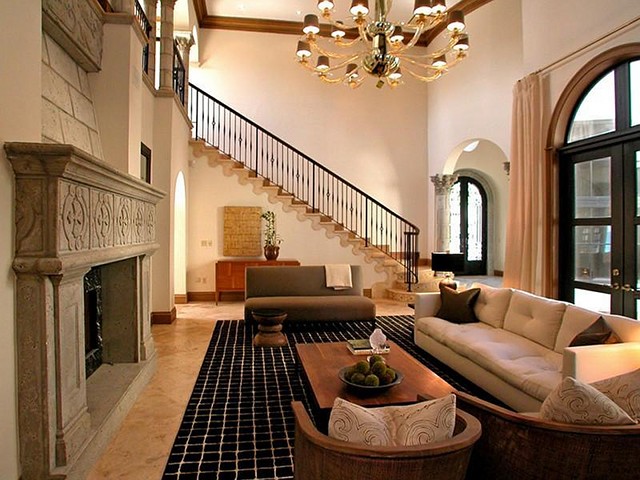 Truly beautiful fireplace and I think the furnishings are looking great here.
The Architecture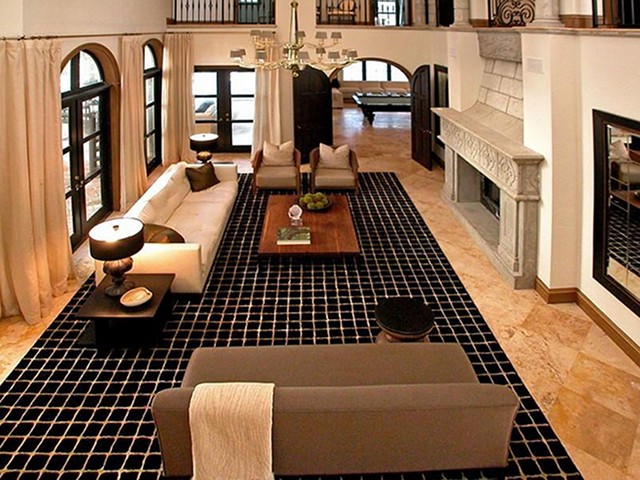 Sensational room.
Dining Room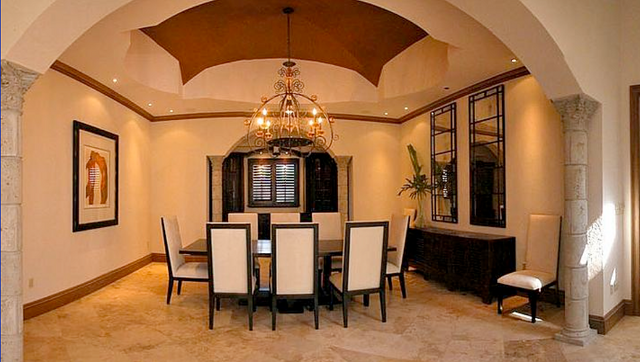 Gorgeous ceilings and very unique chandelier.
Kitchen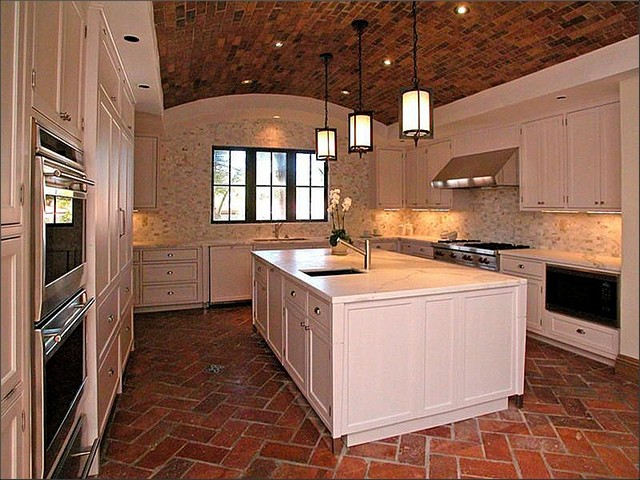 This gorgeous kitchen was recently updated and has oversized herringbone-patterned brick flooring and a matching barrel vaulted brick ceiling.
Media Room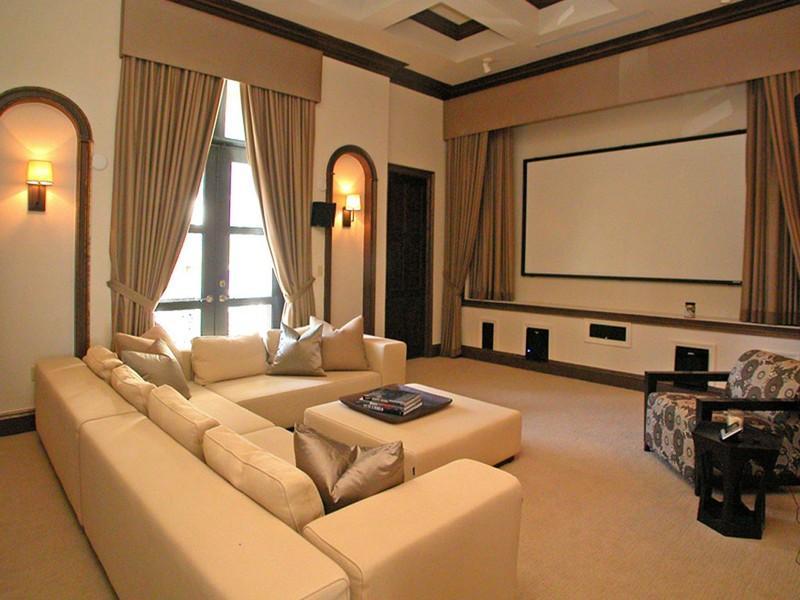 I really like when a media room looks stylish and not too "Vegas".
Master Bedroom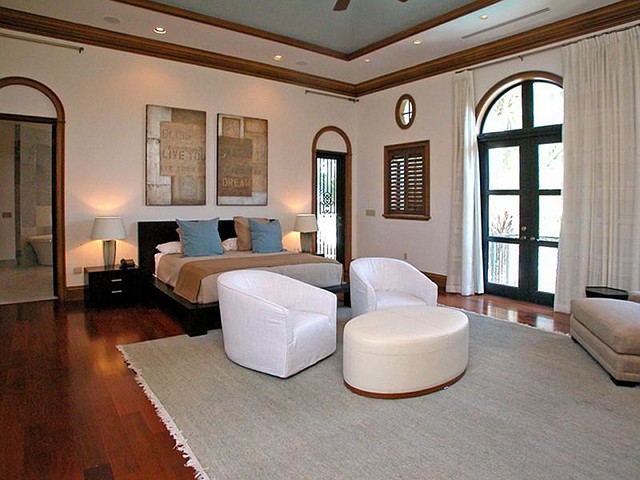 This is a very natural room. I like the simplicity of it.
Master Bathroom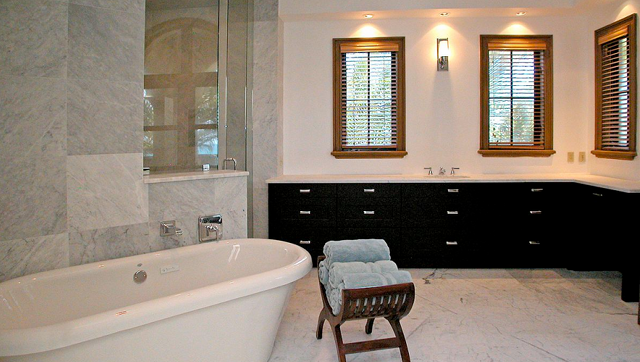 Nice and clean details, but where's the mirror?
Guest Bedroom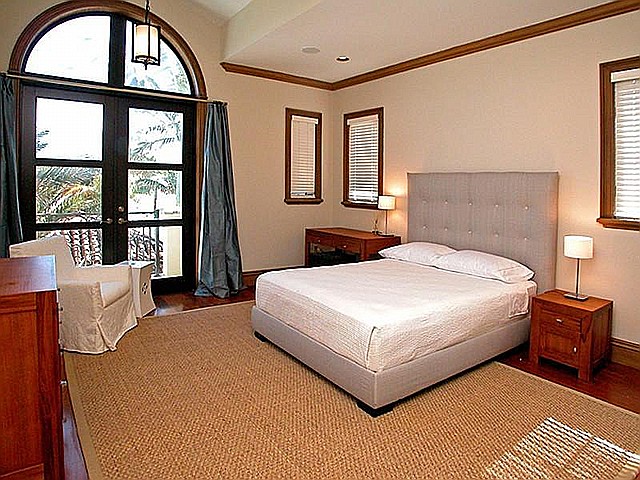 It feels like a beach house with this rug. Great choice.
To inspire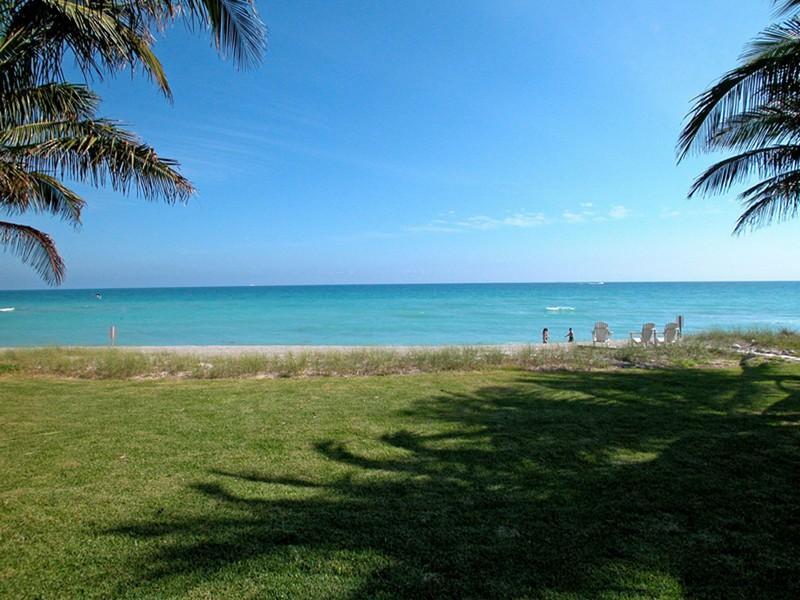 I wish I could see a view like this one from my window and right now all that I see is snow!
Listing and photos: One Sotheby's International Realty.
My thoughts: This house is beautiful and has so much charm but there's no question that what "sells" here is the view above and, of course, the location. Having that said, I think this house could use more interesting pieces of furniture and art. That would make it feel warmer, more lived in. My favorite room of the home is the living room. I love the fireplace and the trio of arched French doors that open to ocean views and sea breezes.
Yes, Ricky Martin is in fact "living la vida loca"!
Now, let me know your thoughts on the house. Is this price fair?
xo
Luciane at HomeBunch.com
Follow me on Twitter: Twitter/HomeBunch
Save
Save