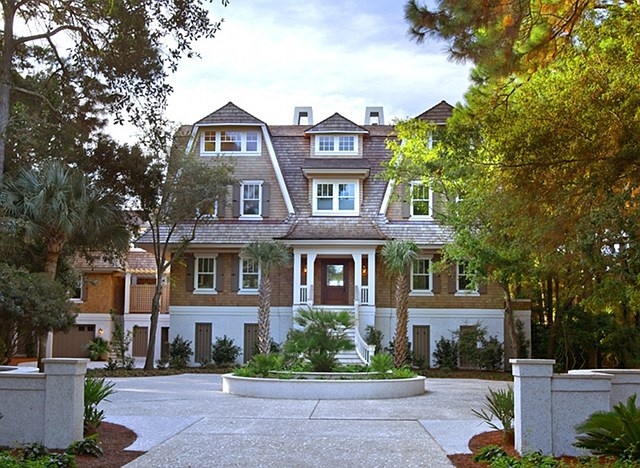 A shingle-style beach house is always so appealing and it gets my attention right away, especially when the house is beautiful like this one. This home was recently named to Ocean Homes magazine's 2011 'Top 25 Homes Available for Sale" and you probably will agree with it after you see the interior.
Located on Kiawah Islands, this house was designed by Christopher Rose Architects LLP. With lower energy and water bills and reduced greenhouse gas emissions, this is truly a green home and the first Silver LEED (Leadership Energy and Environmental Design) certified one on Kiawah.
Not only is the house spectacular, but its location also is. Enjoy the beach through the private boardwalk that offers direct access to the beach. There are 8 bedrooms, 9 bathrooms, 7363 sq Ft, gorgeous formal rooms and a backyard with a very special view and delightful pool.
I hope you feel inspired by this home.
Foyer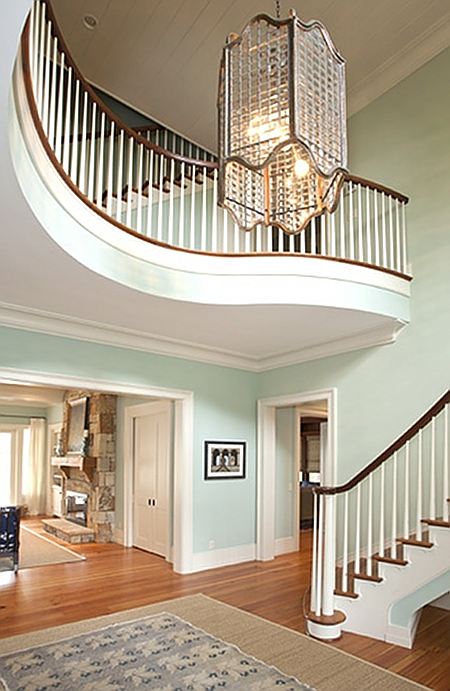 Beautiful foyer with a grand circular staircase and dramatic light fixture.
Family Room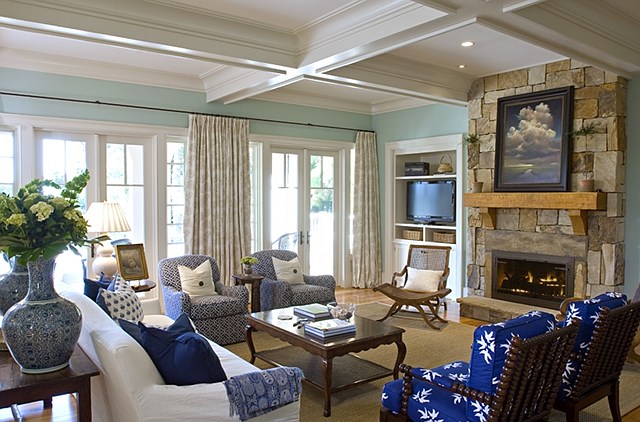 This is just perfect for a beach house! I adore the blue and white.
Dining Room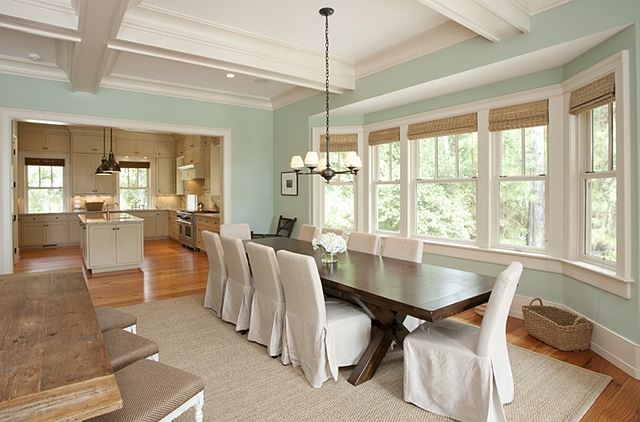 I really like the simplicity of this room. It feels breezy and light.
Kitchen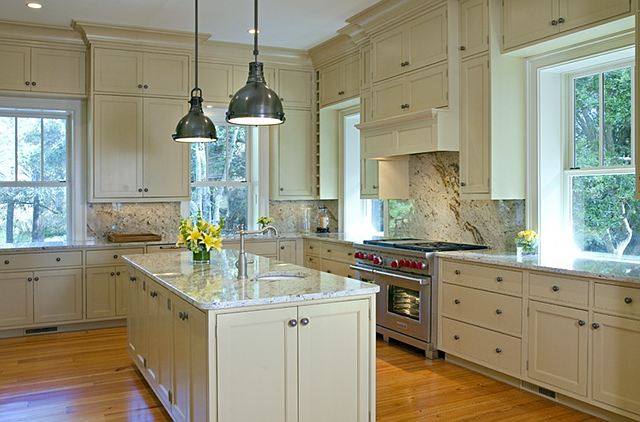 Space! Lots of storage and I like those with the pendants.
Master Bedroom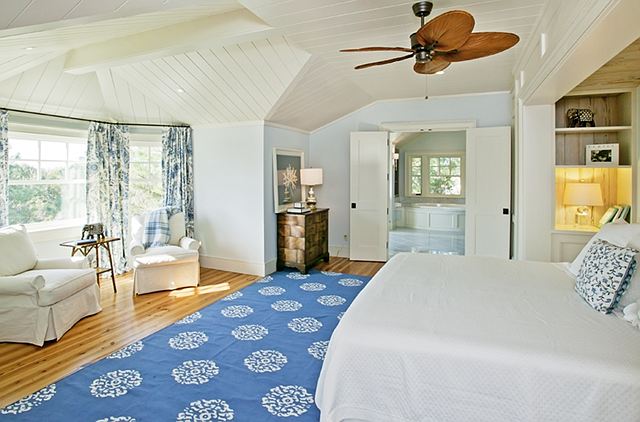 Everything feels really relaxed in this house, including the master bedroom.
Sitting Area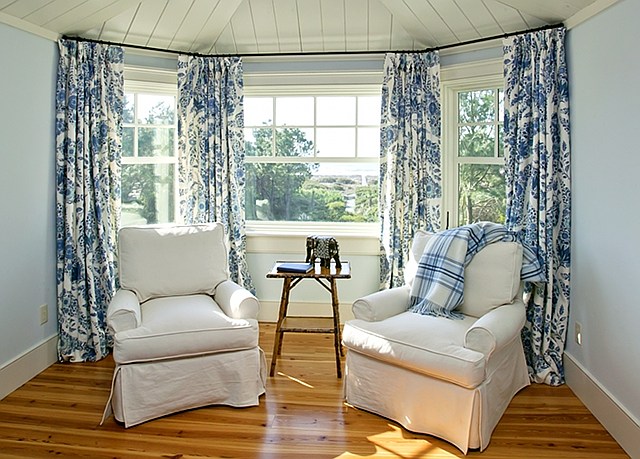 The sitting area is comfy and it offers ocean views, also I really like the heart pine flooring.
Bathroom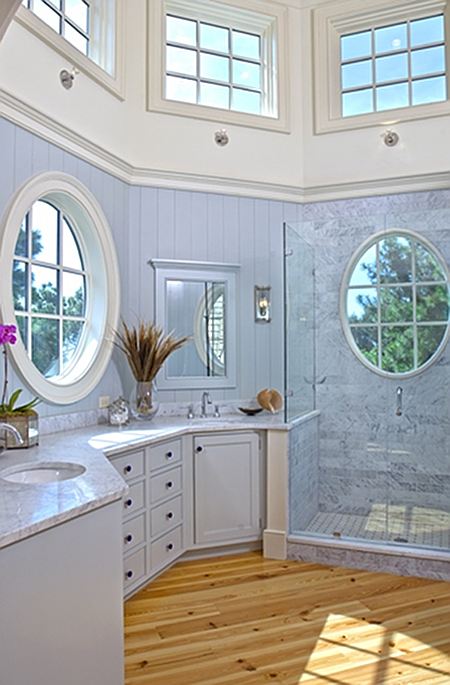 Gorgeous architecture! This is to inspire.
Neutral Guest Bedroom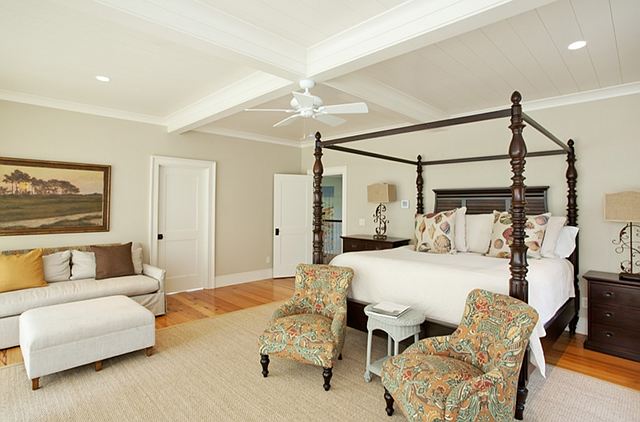 This bed brings some formality to this room.
Smooth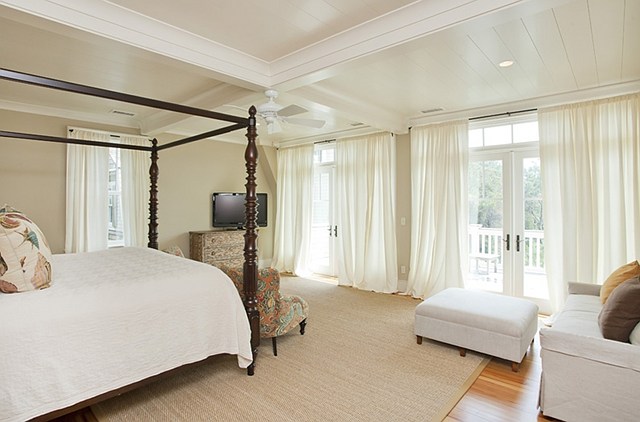 Neutral colors and fabrics make this bedroom feel very calming.
Views Bedroom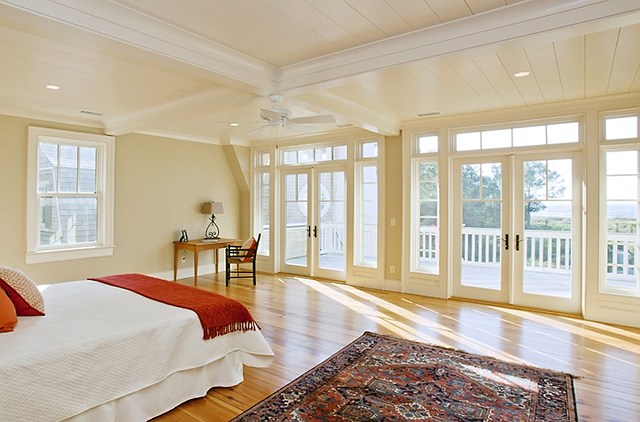 This bedroom feels too empty for my taste but I love the ocean views.
Cozy Bedroom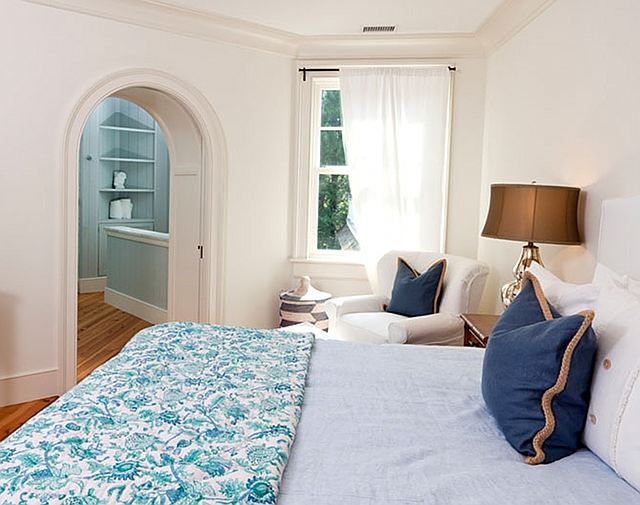 This is a great example of a very cozy bedroom that feels incredibly charming and welcoming.
Lucky Little Ones Bedroom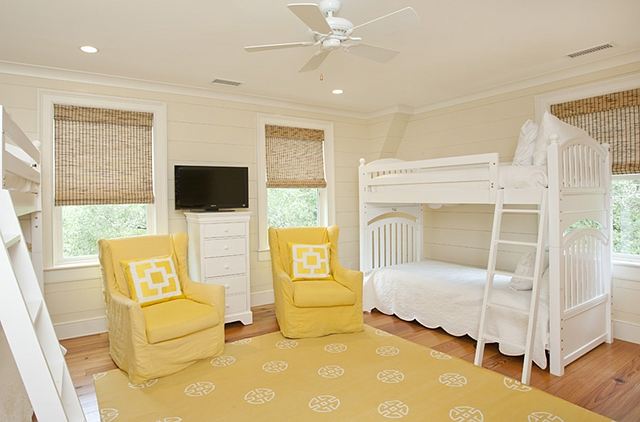 I fell in love with yellow after I saw this bedroom. I never really pay much attention to this color, but it works so perfectly in kids' rooms. The combination of creamy walls, light furniture and upholstered chairs are pure perfection and not too hard to get the same look in our own home.
Cottage-y Bedroom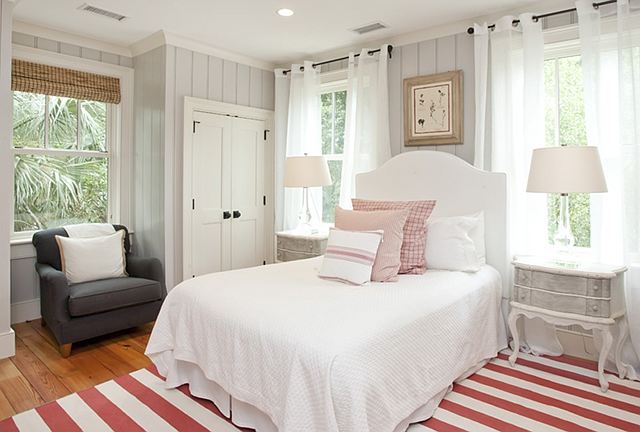 I want this guest bedroom in my house! Isn't it great? Every single detail here compliments the next.
Black & White Bedroom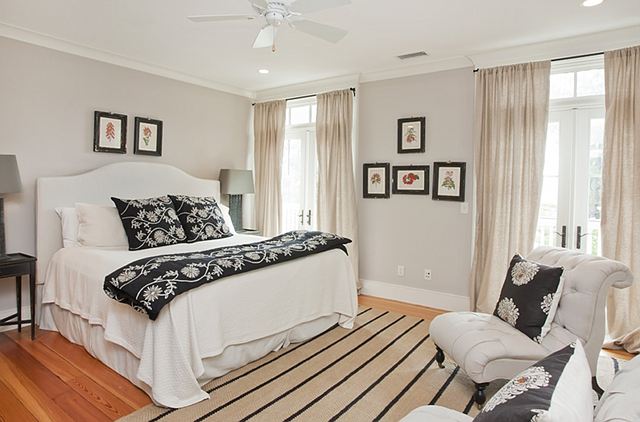 Great ideas for black & white lovers! I really like the light gray walls. The bed and chairs are just fantastic!
Sunroom
This room was done right! Totally relaxed, how a sunroom should be and feel.
Outdoors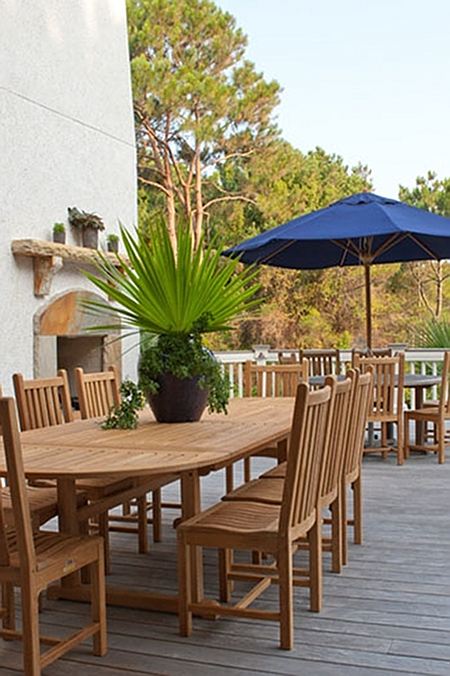 Nice place to enjoy your meals al fresco.
Vamos a la Playa!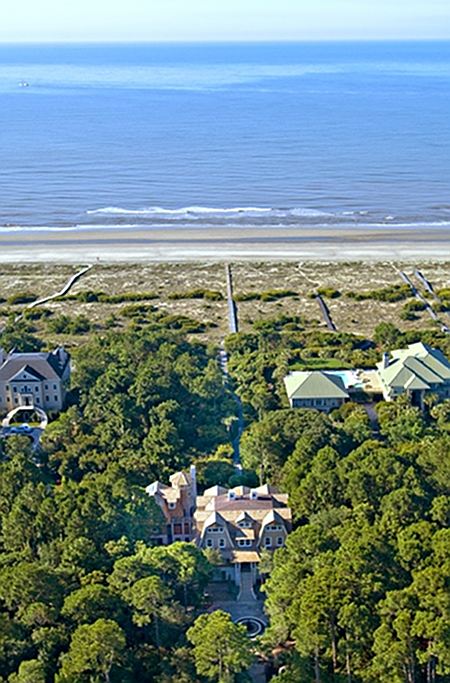 A short walk to "paradise".
Guest House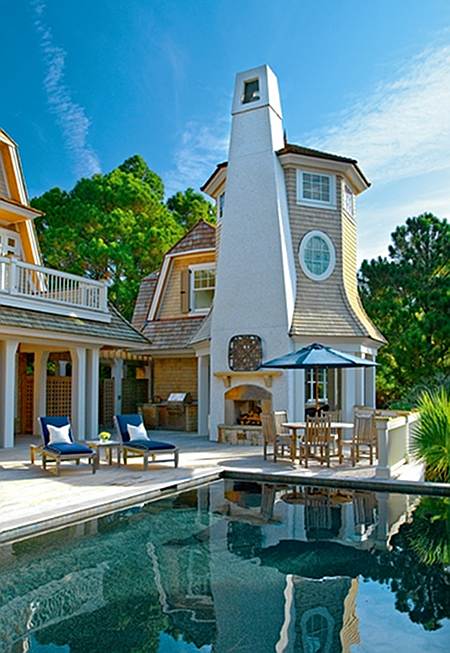 The guest house is also very charming.
The Right Path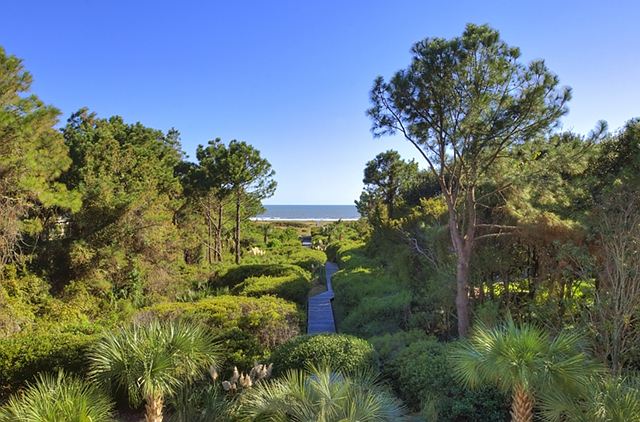 The pathway to the beach and the beautiful views.
Splash
Nice views from the pool.
Relax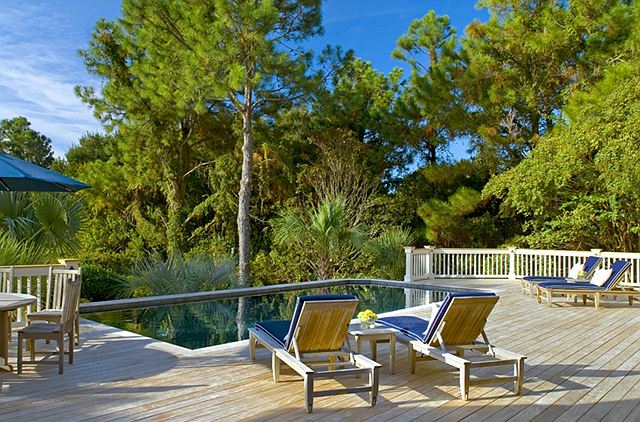 The pool area has the perfect connection with its natural surroundings.
Home Sweet Shingled Home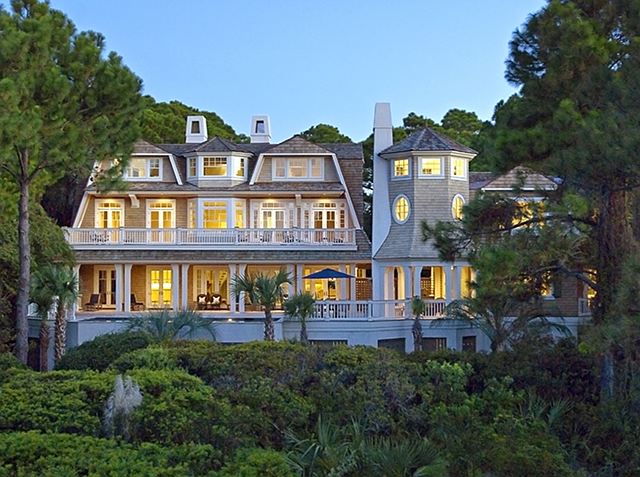 Shingled homes belong to the beach.
I can't wait to hear your thought on this house!
How your day is going so far? I'm going to be a bit busy today. We're having an ultrasound every week now and also seeing my doctor after that. We just want to make sure my baby is gaining the right amount of weight. Everything is perfect, thank God and it's always amazing seeing my little guy. So, today we're going to see him once again and I'm very excited for that. We're also almost ready for his arrival. Now all I really have to do is relax more (if I can!) and wait. It's amazing that we'll meet him so soon. So, prayers for an "easy" and fast labor are very welcome! 🙂
Have a great day, my dear friends!
xo
Luciane at HomeBunch.com
Get My Help with Interior Design: HB's Design Service.
Come Follow me on Twitter: Twitter/HomeBunch
Source: Kiawah Island Real Estate.