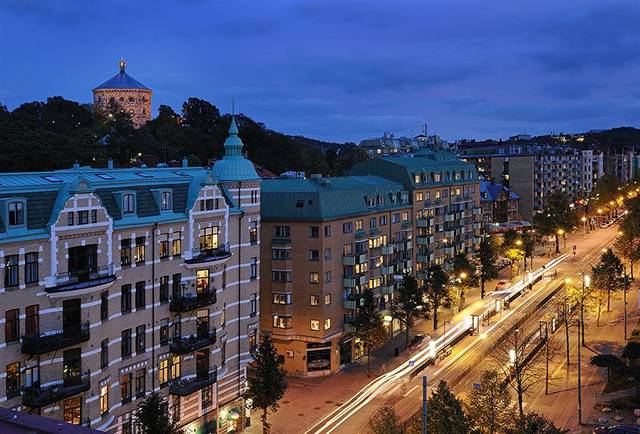 I'm always posting big houses and I know that not all of us lives in huge houses, right? But having a small space doesn't mean you can't have a gorgeous place to call home. Any space deserves to be welcoming and most of all, you deserve to feel welcomed by your place.
This studio in Sweden is a great example of that. It has everything you really need and it has so much character, which we don't often see in huge houses. I've seen so many houses that are big in space but so small in taste. I think that small spaces can be so useful and so easy to manage that sometimes I wish I could downsize a little. Imagine how easier and cheaper it is to transform a studio into a place of your dreams. Doesn't it sound interesting?
Well, take a look at this studio and let me know if you like it, okay?
Welcome Home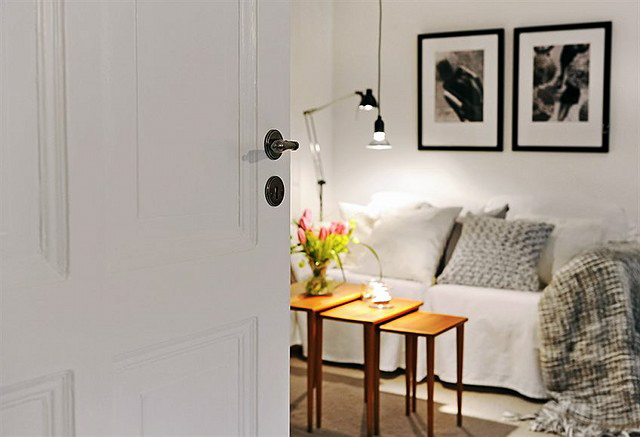 It's always nice to open the door of your home and find the things you love.
Living & Sleeping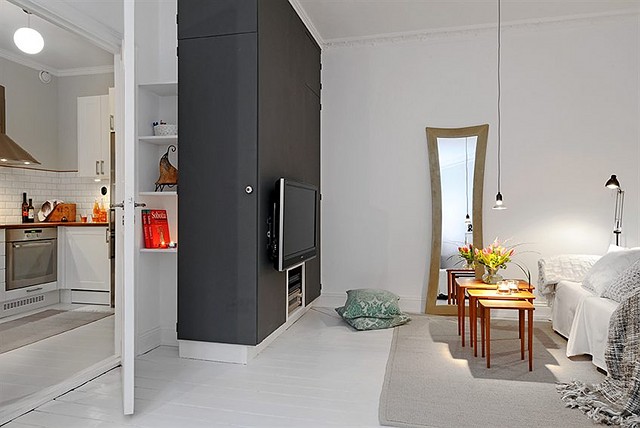 Smart! This space is the living space during the day and the "bedroom" during the night. The gray wardrobe is a smart idea and it also displays the TV. Don't you just love how it looks?
Zzzzzz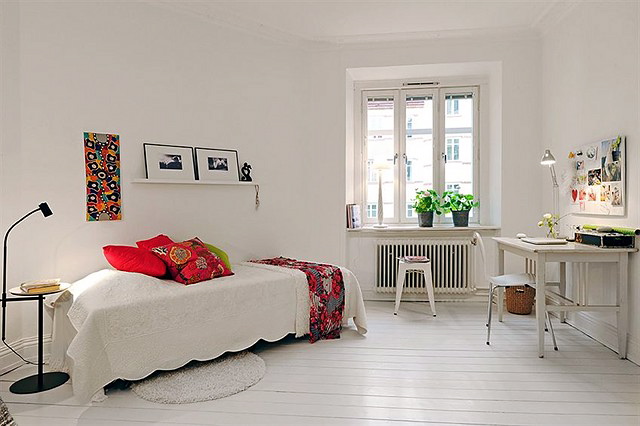 The bed is located in the same room. It's really simple yet very inviting.
Love Letters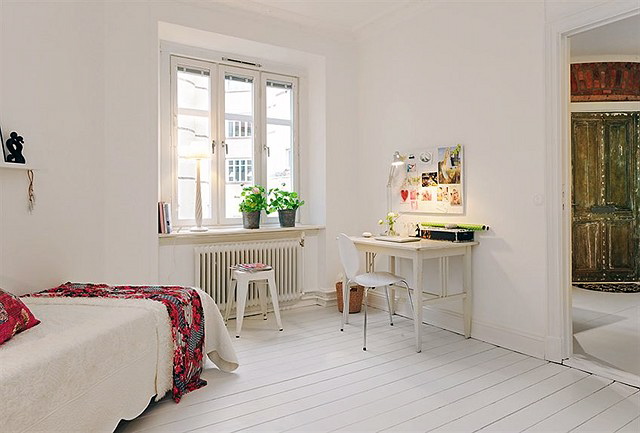 The desk is the ideal size for the space.
Kitchen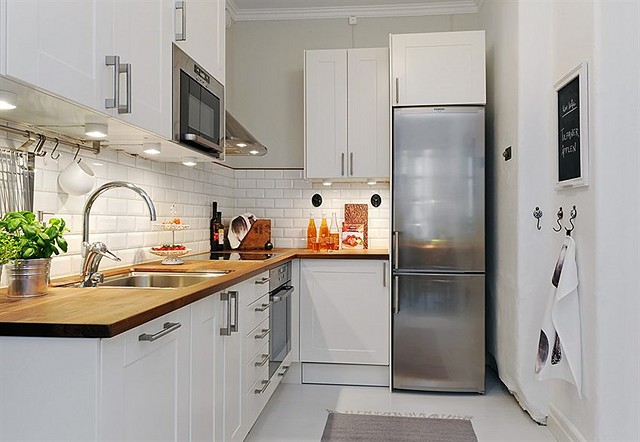 I'm in love with this kitchen! Don't you just think it's perfectly done for a small space?
Cooking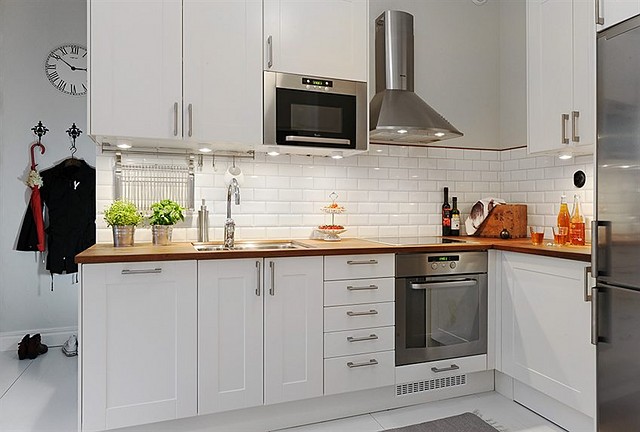 I'm always a fan of the classic look of subway tiles.
Eating Area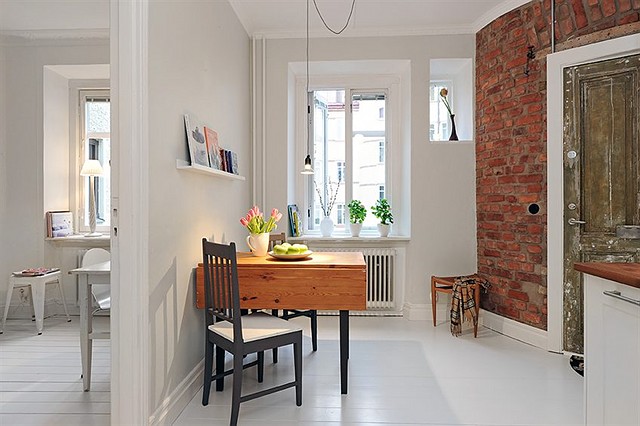 Definitely a very bright place to eat your meals. Love the natural light.
Door & Brick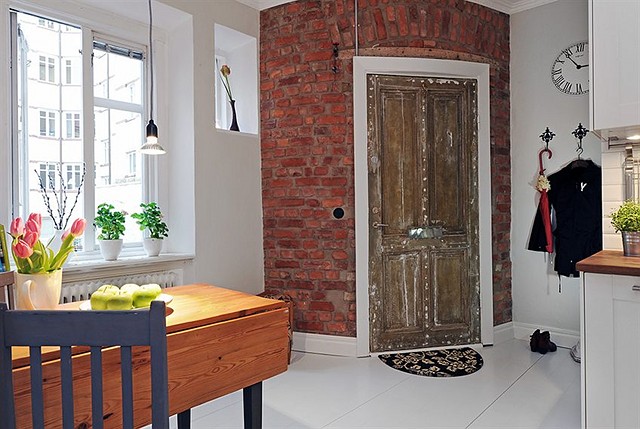 The real charmer of this studio are the exposed bricks and this antiqued door.
Fruits & Flowers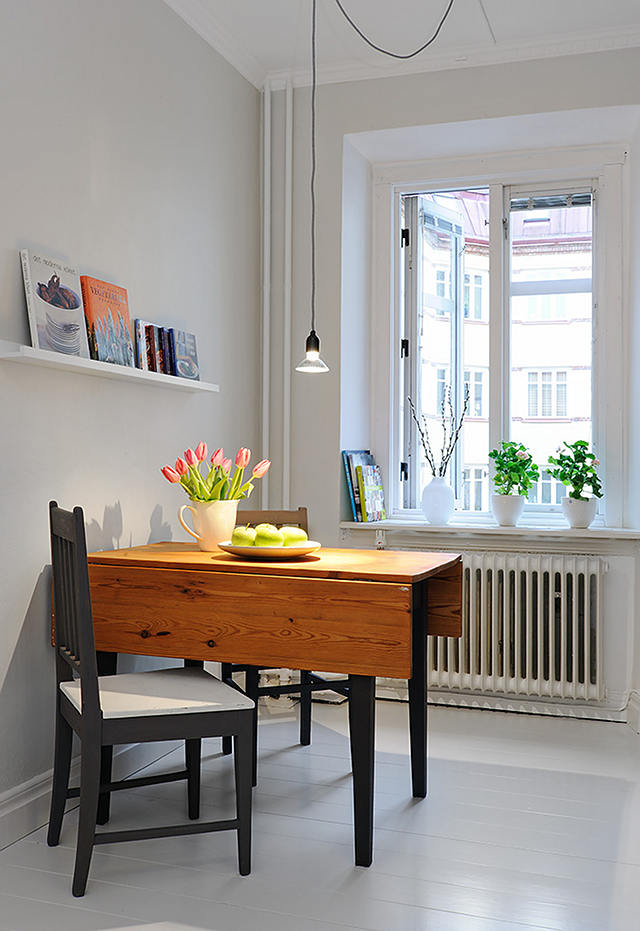 Painted floors are always appealing to me, especially in an older place.
Bathroom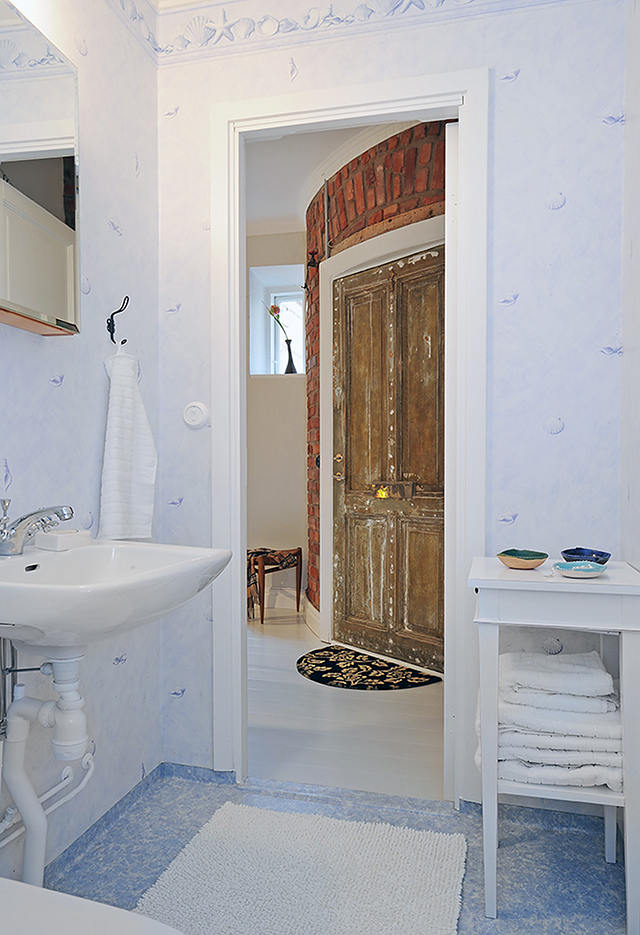 Very cute.
Building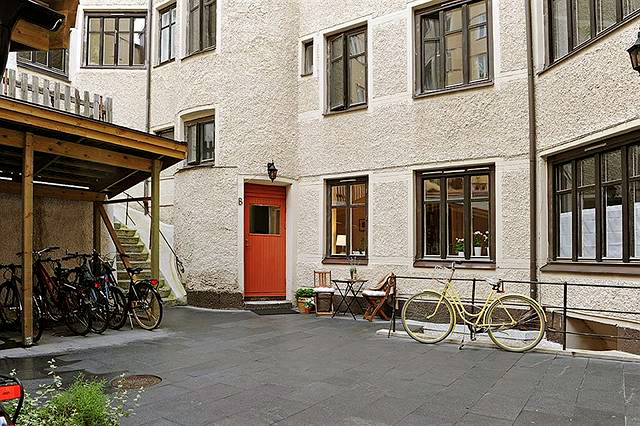 Charming.
Blooming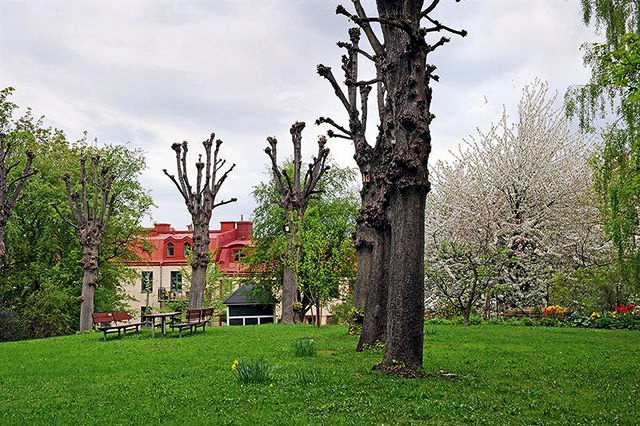 A distant view of the building and gardens.
Leaves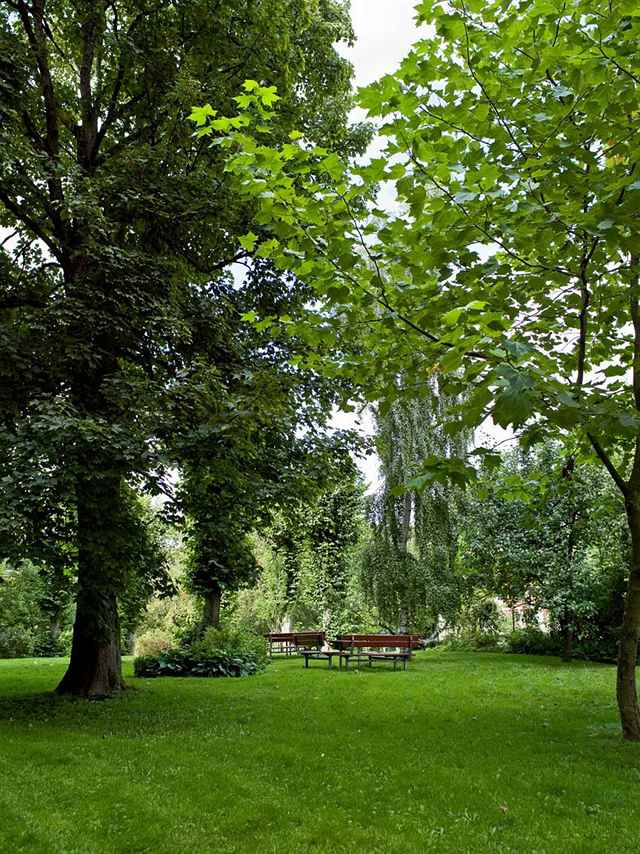 If you ever get tired of lack of space indoors, you can always enjoy some fresh air outdoors, unless it's in the middle of the winter. 🙂
For those that always send me emails asking how I'm feeling (about my pregnancy), I want to thank you for always being so caring about me. It's wonderful to have your support and to have your friendship! I'm feeling fantastic and I'm already on my 10th week! It's going pretty fast. I haven't bought anything yet, I'm waiting to start buying after finding out if it's a boy or a girl. I simply can't wait for that! I've being enjoying this pregnancy so much. I feel sick at times but it's all worth it. I'm already showing a little belly and it's getting bigger by the day and the more my belly grows the prettier I feel. 🙂
I truly hope you feel blessed today for all the people you have in your life. That's what really matters…
xo
Luciane at HomeBunch.com
I Can Help You with Interior Design: HB's Design Service.
Come Follow me on Twitter: Twitter/HomeBunch
Source: Alvhem.