Who doesn't remember that terrifying scene of the horse's head on the bed? Who doesn't remember the wedding? Now you can buy a big part of the history of the "The Godfather". The Corleone's English tudor style house is up for sale for $2.9 million! Owner Jim Norton said he put the eight-bedroom, five-bathroom Staten Island home on the market after his father recently passed away. He also says that his mother collected all the behind-the-scenes mementos from the film, including pictures and autographs from cast and crew members, but I am pretty sure that won't be included in the asking price. The estate also features a four-car garage, two fireplaces, an English pub and an in-ground swimming pool.
Would you spend $2.9 million for this house?
"I'm gonna make him an offer he can't refuse."
Don Corleone to Johnny Fontane about Woltz.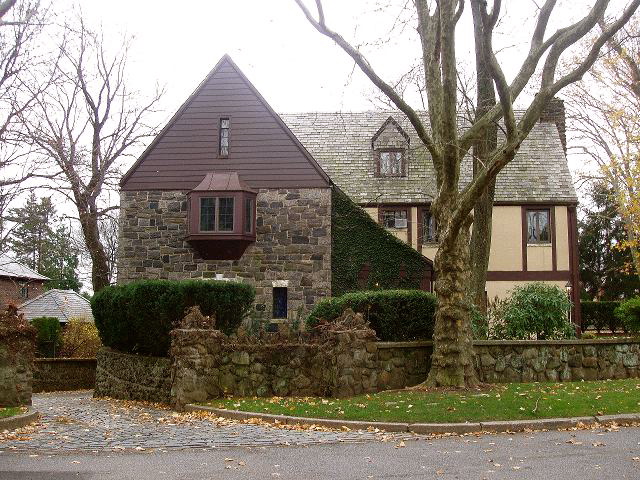 Beautiful curb-appeal
"A man who doesn't spend time with his family can never be a real man." Don Corleone to Johnny Fontane.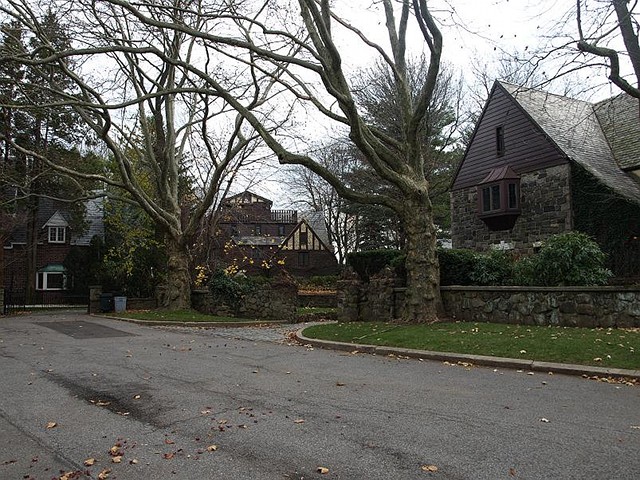 A family street with gorgeous trees, but in this photo it looks a little spooky. 🙂
"Welcome to the family." Vito Corleone.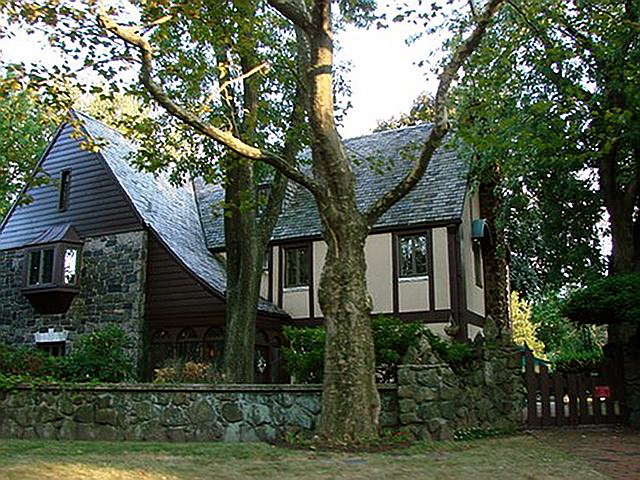 Very charming.
The wedding scene happened in the backyard.
"Never let anyone outside the family know what you're thinking." Don Corleone.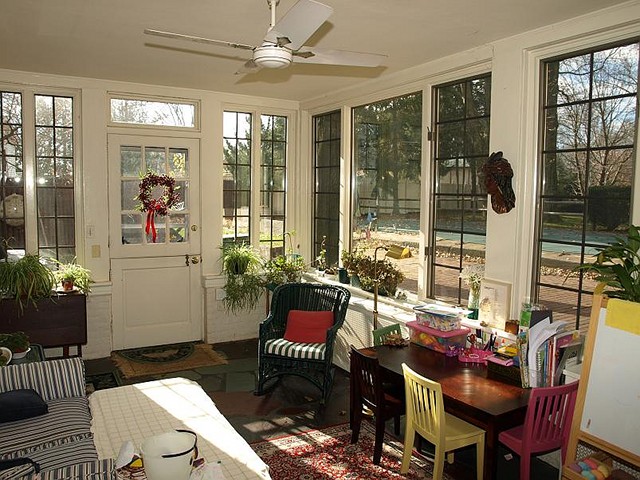 Nice views of the backyard from the sunroom.
"Don Corleone: I like to drink wine more than I used to.
Michael: It's good for ya, Pop.
Don Corleone: Anyway I'm drinkin' more."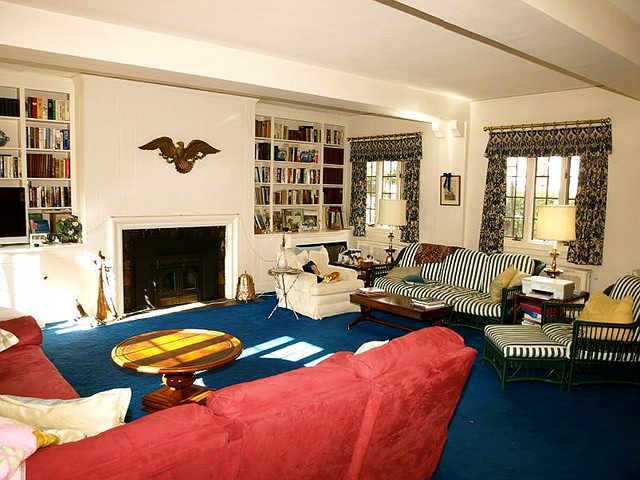 The living room is definitely outdated with the blue carpet. Use your imagination. 🙂
"Mama! Mamma mia!" Tenor.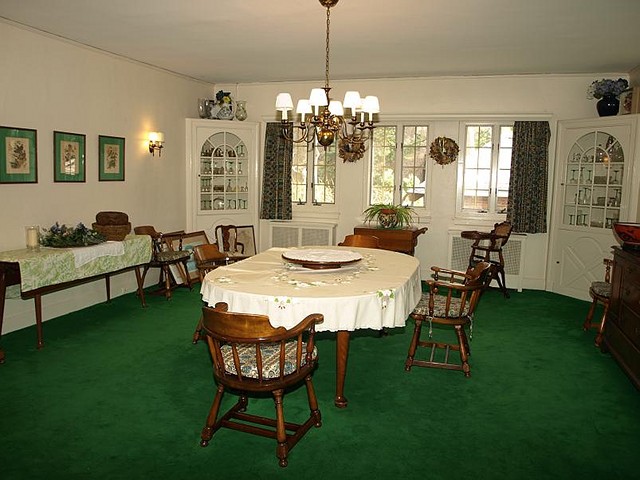 Go green? Really? Well.. not really! But this dining room could look great! So much potential.
"Never hate your enemies. It clouds your judgement." Michael Corleone.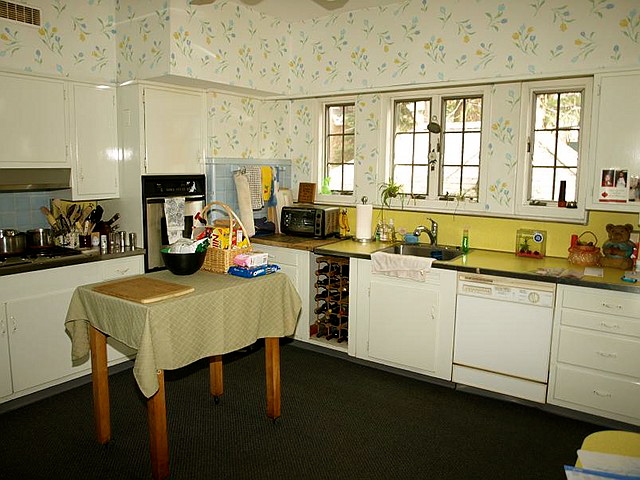 This kitchen needs a makeover, do you agree? And they're asking $ 2.9m?
"I spent my whole life trying not to be careless. Women and children can be careless. But not men." Don Corleone.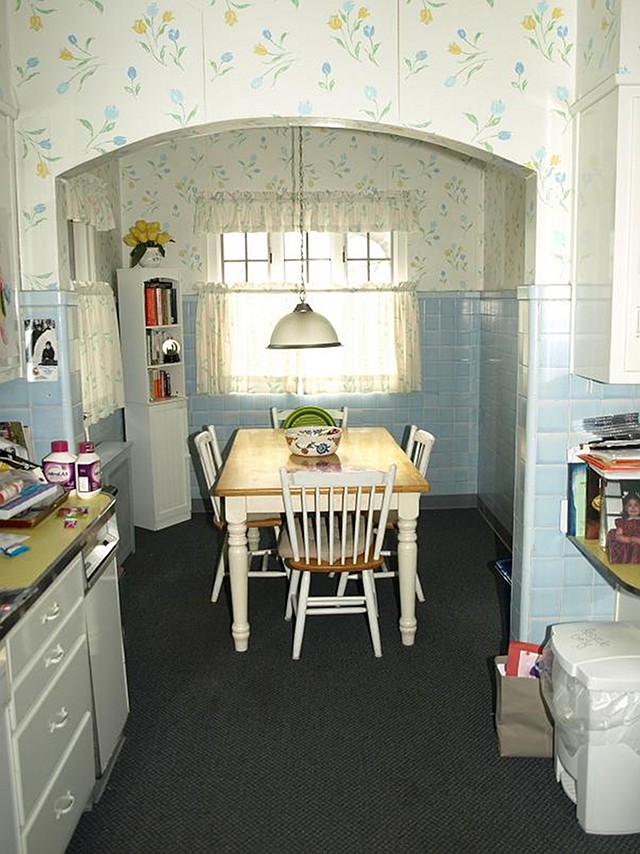 Carpet in the kitchen? Why?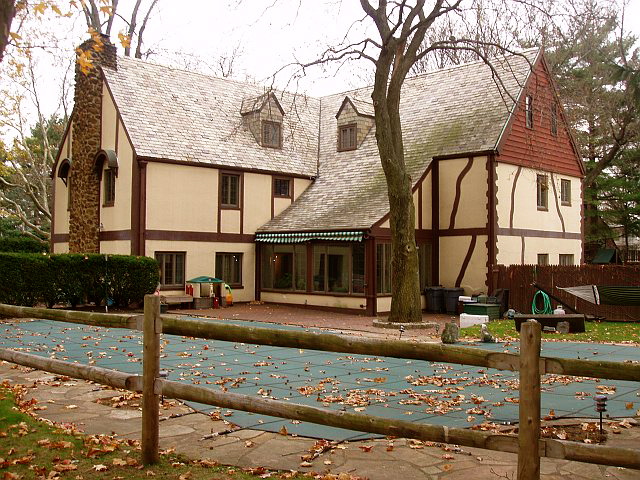 The pool seems to be large and it would be beautiful on a summer day.
I can't wait to know what you think about this place! Of course the location helps put the price up, but what makes this house appealing is the fact that it's "The Godfather's" house, but do you think they will sell close to the asking price in this market? I want to hear from you.
Listing: Connie Profaci Realty.
Info: The New York Observer.
xo
Luciane at HomeBunch.
Follow me on Twitter: Twitter/HomeBunch
Save