As you probably already know I love to feature homes for sale and this one got my attention because it feels so grand (also because I like most of the rooms). Sure, whenever I see a house for sale, I imagine how I'd decorate it. Sometimes I love what I already see and other times I'd do it completely differently. But what I try to keep in mind is the architectural details and the grounds. This home has it all. I love the grounds and how peaceful they feel. The indoors is also beautiful, very traditional but not boring and that's great!
The house comes with a tremendous price tag of $22.000.000. Yes, that'll break all our hearts and to be completely honest, I think they're pushing it with this price. Don't they know about the economy these days? Well, the house is on a huge piece of property: 47 acres!
My favorite rooms in this house have to be the stunning country kitchen, the three story great room, and the conservatory. I think you'll be impressed by this home.
Great Room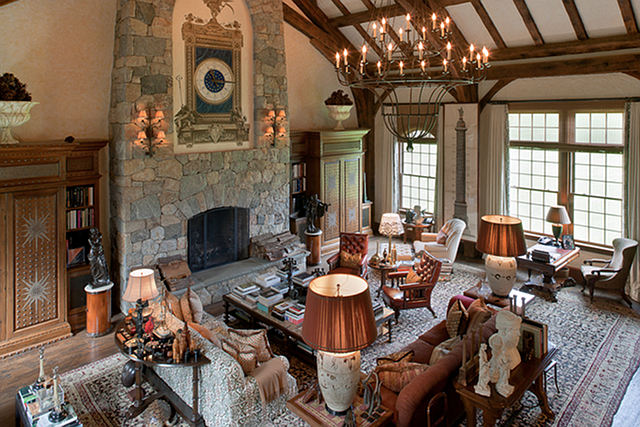 Take a good look at this space. I adore the cathedral ceilings and that gorgeous chandelier.
Beams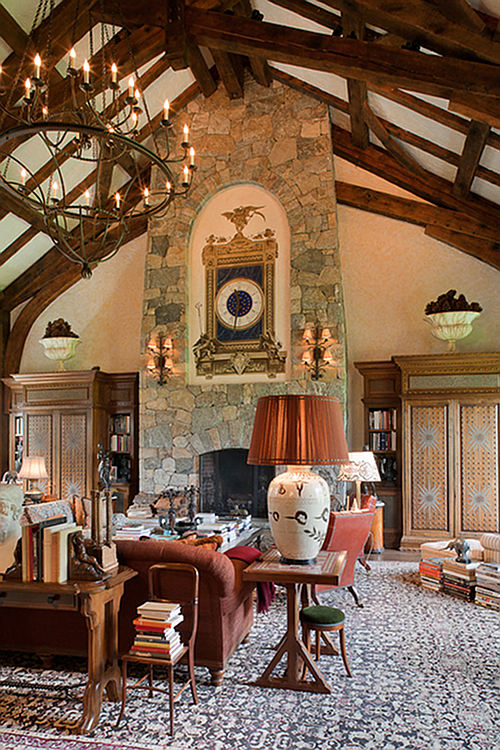 I love the wooden beams here. Noting brings more interest to a ceiling than that.
Bricks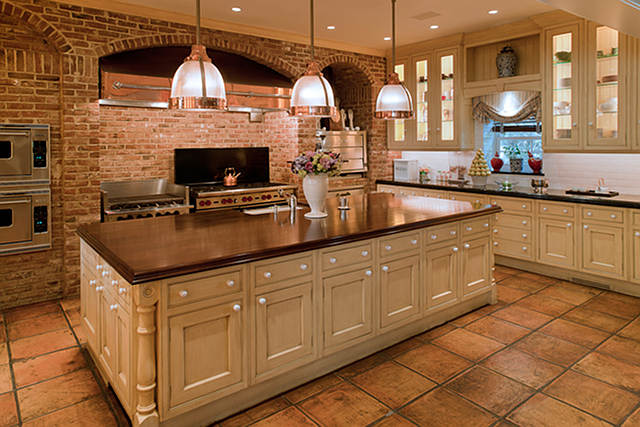 This kitchen is fabulous with the arched brick walls and the cream cabinets. The wooden countertop on the island goes perfectly with the brick and the floors.
European Meets Country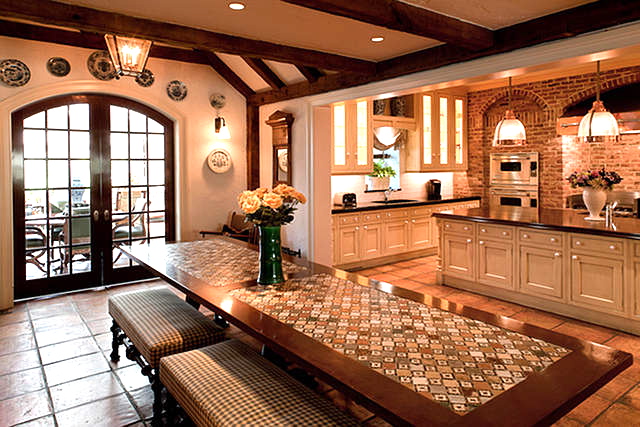 I cannot say enough of the great choice of this table and benches. It looks comfortable, stylish and very warm.
Family Room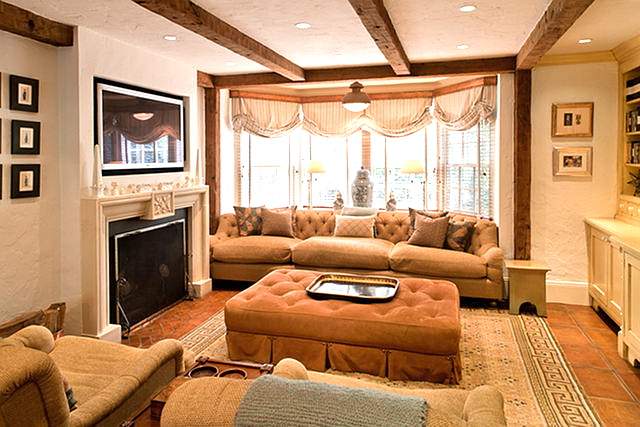 Every house should have at least one room that feels totally cozy for the whole family.
Conservatory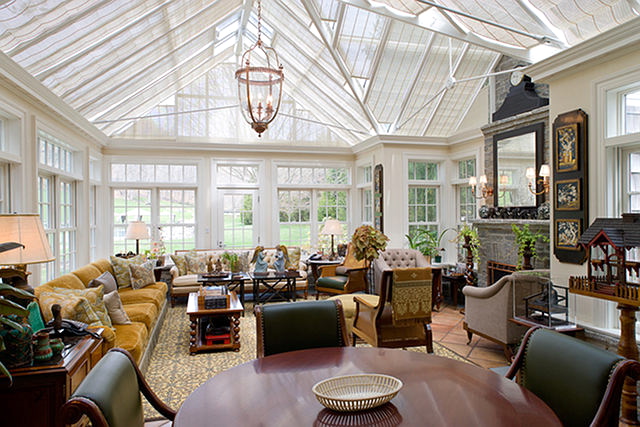 Honestly speaking, I'm not crazy about the decor of this conservatory. I understand this is a big space and I think it well divided to distinct areas with the furniture, but I feel it's a little too busy. But I can't get enough of the beauty of this room. I'd feel really happy with a room like this.
Chic Man's Cave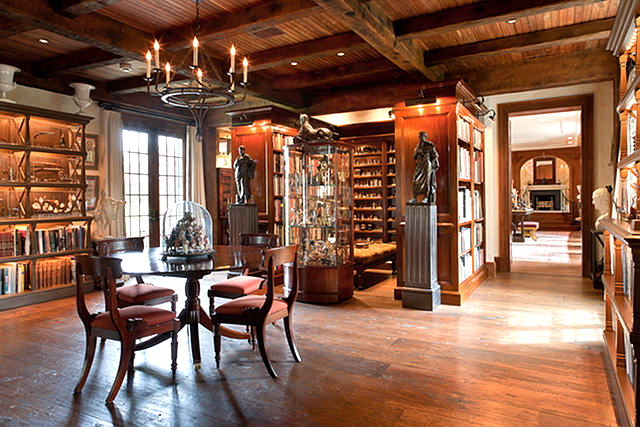 This is a very chic and masculine library.
Master Bedroom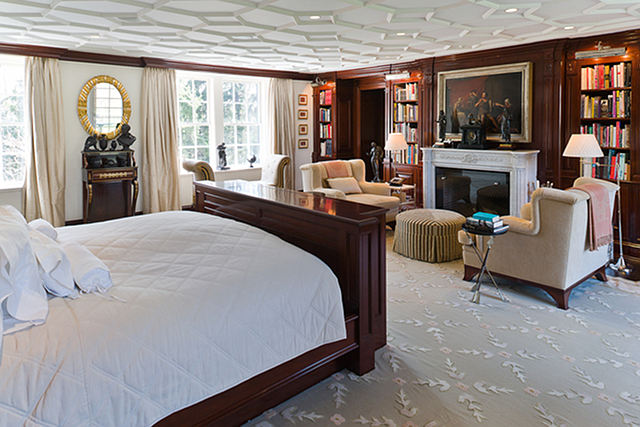 Stunning ceilings and wall paneling.
Traditional Master Bathroom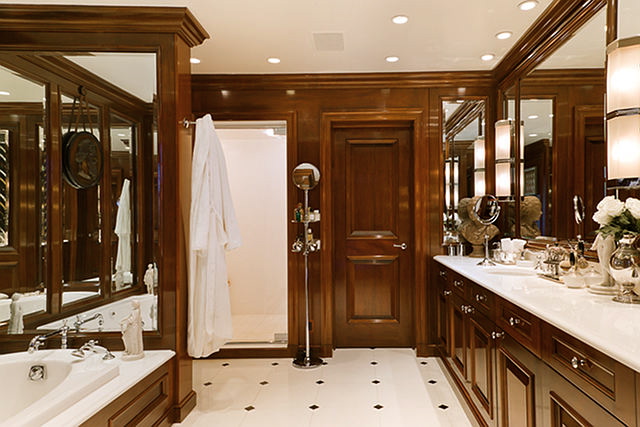 This bathroom reminds me of a luxurious spa.
Cinema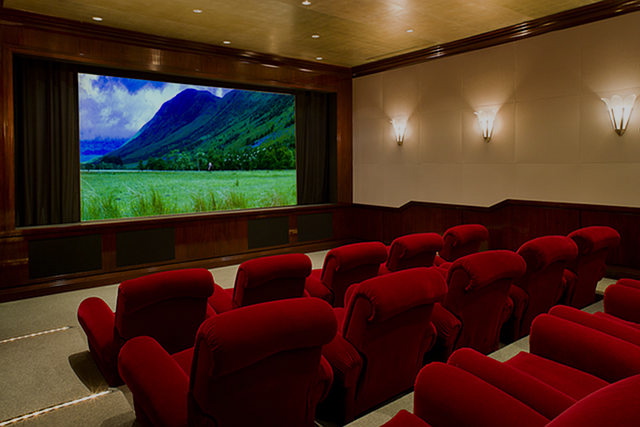 Pass me the M&Ms, please!
Grounds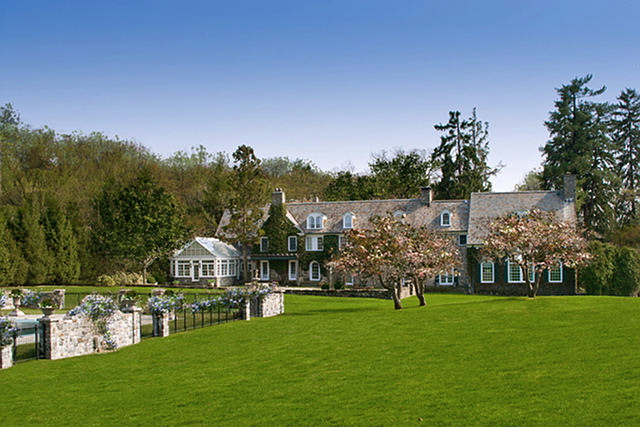 A perfect place to write the stories of your life.
Things To Do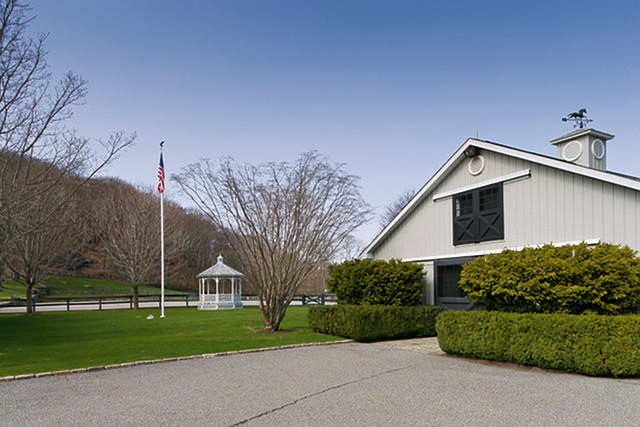 This property includes a striking 80' pool, a grand stone terrace, equestrian facilities, a guest house, staff quarters & multiple garages for 10+ cars.
Hold your Horse, Cowboy!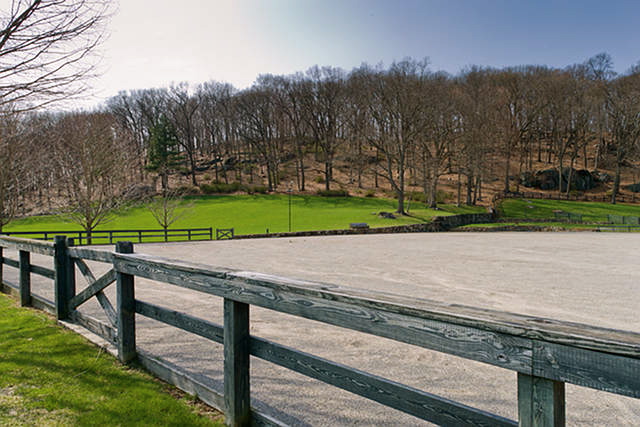 I love horses and I used to ride them since I was 2 years old, back in Brazil. This place would a dream for me.
Picnic Time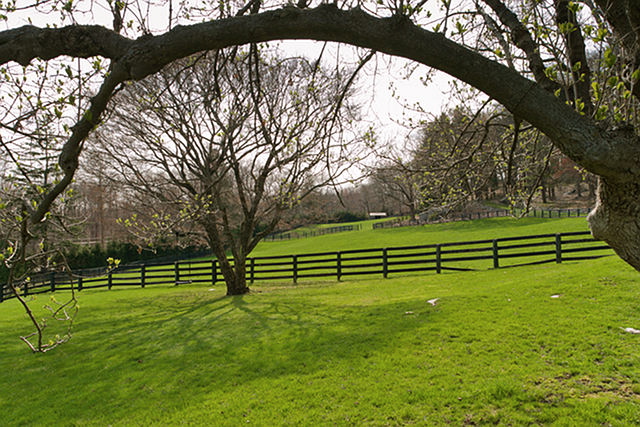 Wouldn't you feel happy in a place like this?
I hope you've enjoyed this property. I think it's always great to see pretty homes, even if we can't afford them. Beauty is out there to make us feel inspired, right?
What do you really want to do today? Make sure to pay attention to what your heart keeps telling you. Sometimes, all we need is a moment of silence to come to the encounter of ourselves.
Take a minute for yourself today.
xo
Luciane at HomeBunch.com
I Can Help You with Interior Design: HB's Design Service.
Come Follow me on Twitter: Twitter/HomeBunch
Source: Priceypads.