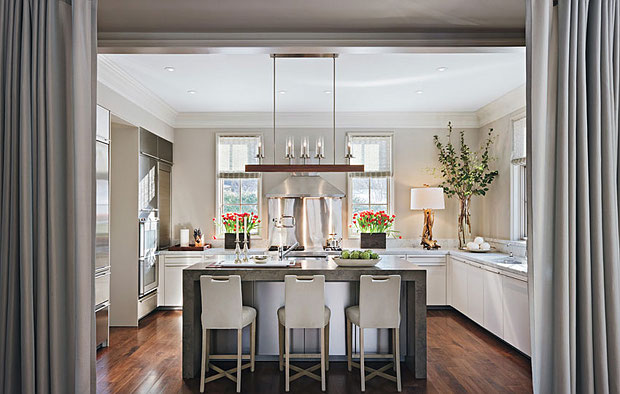 What makes a kitchen so special in a house? Is it because we spend a great amount of time preparing meals for our family or simply because we are obsessed with having a pretty and practical kitchen? If you ask me, I would say that what makes my kitchen a special place is the fact that I spend so much time there with my kids and husband, preparing our meals, doing homework, talking, trying to convince my kids to eat their veggies, trying to convince my husband to cook when I have no idea what to make for dinner (he cooks better than me, anyways), and because our kitchen is in fact, the center of our home. My kitchen is far from being perfect like many of the ones I'm posting today, so if you have your dream kitchen already, I am really happy for you (how does it feel? Leave a comment telling me how you got yours!), but if you're like me, still dreaming about your kitchen, then come with me and let's take a close look at these inspiring kitchens. Shall we?
Dreaming Green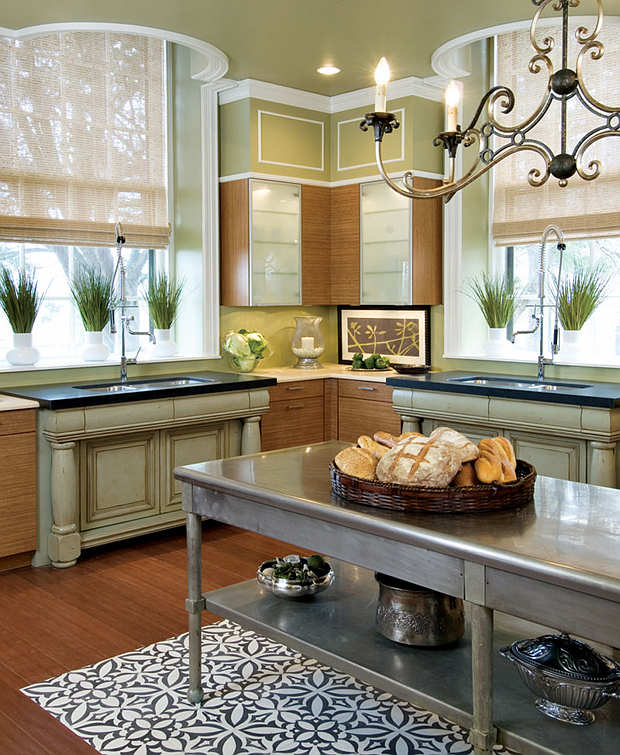 Interesting combination of materials. I love the green walls and this curvy and pretty chandelier.
Like a Cloud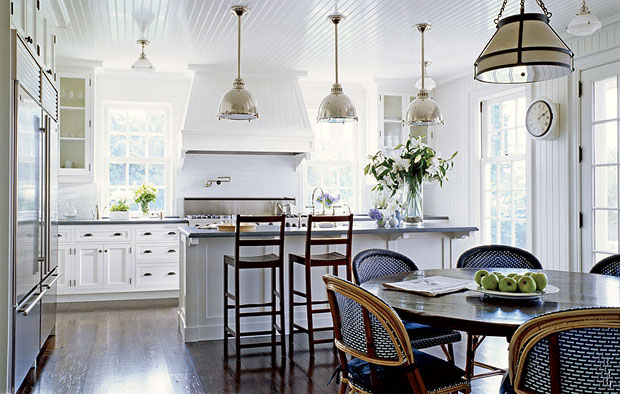 Beautifully appointed kitchen. The glossy paint on the ceiling makes this space feel brighter.
Family Oriented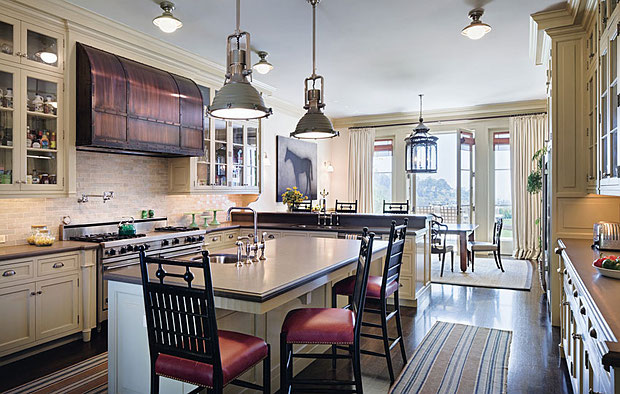 Not everyone can have this much of space but this is simply ideal to have the whole family and friends over.
Fine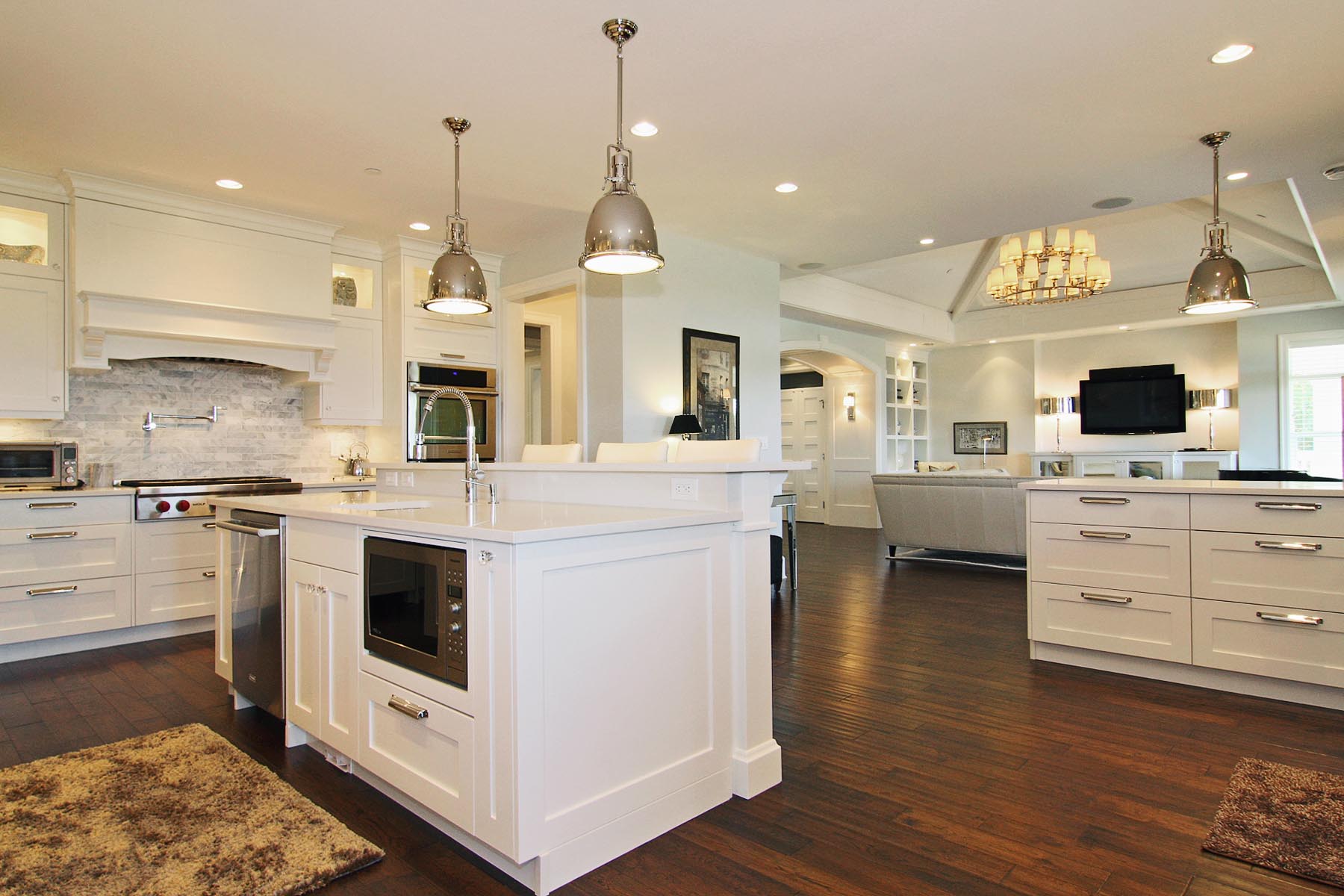 This is very well done kitchen.
Spanish Kitchen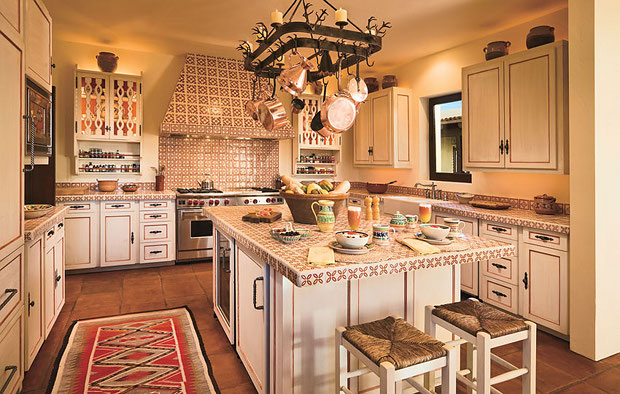 This kitchen reminds me of the kitchen we had on our farm in Brazil. It's the kind of kitchen that always smells like fresh bread.
… And Talking about Fresh Bread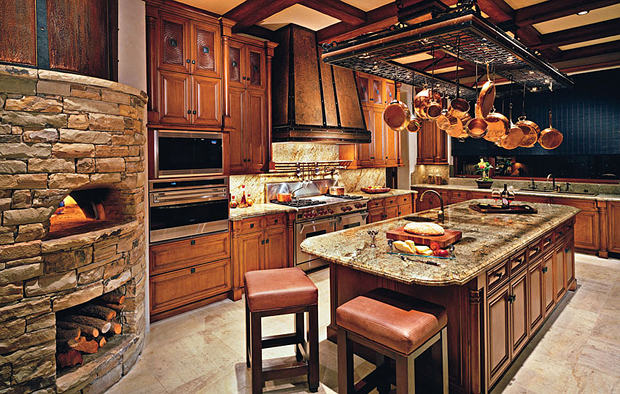 Homemade pizza anyone?
Arches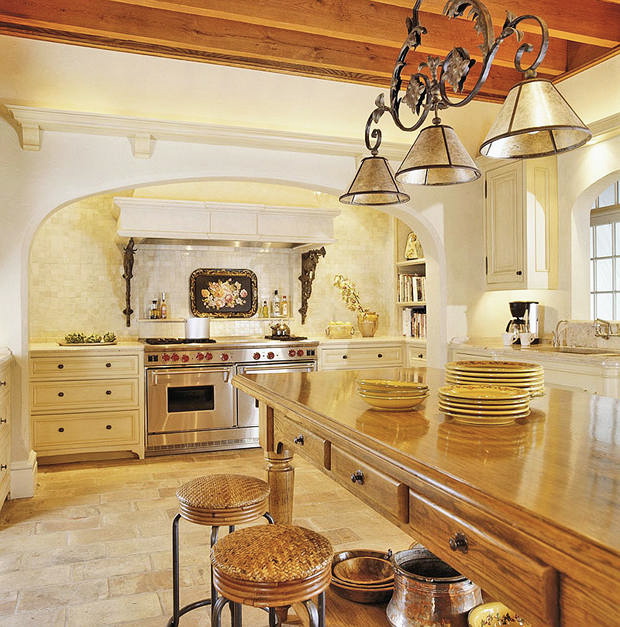 Gorgeous farmhouse table used as island. How can you not love it?
Italy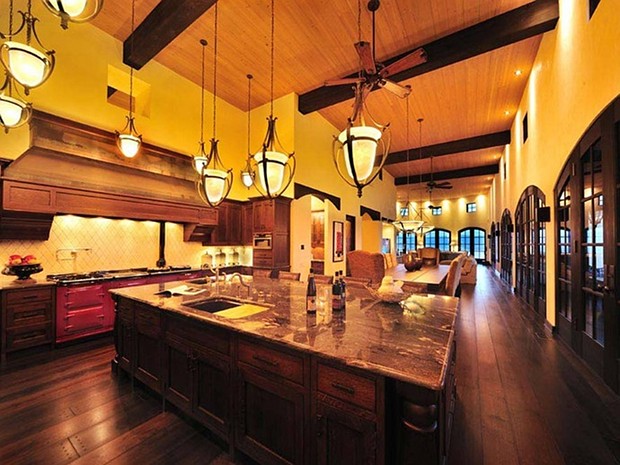 Inspired by Italian farmhouses.
Sailing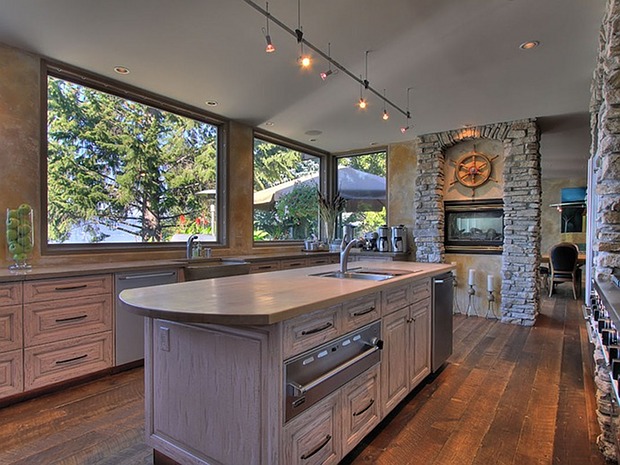 This is a very interesting kitchen and its uniqueness make me like it even more.
Clean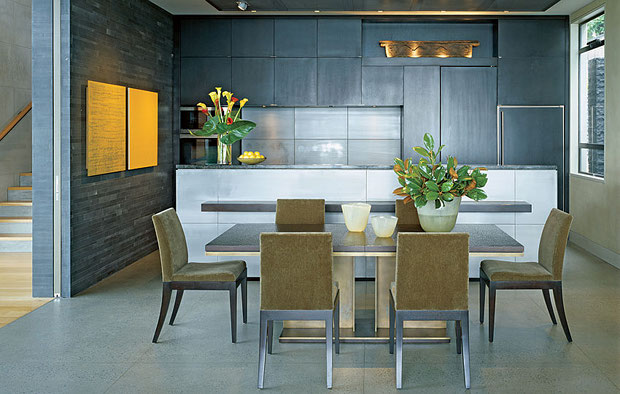 The appliances disappear and only the design shines.
Hello, Gorgeous!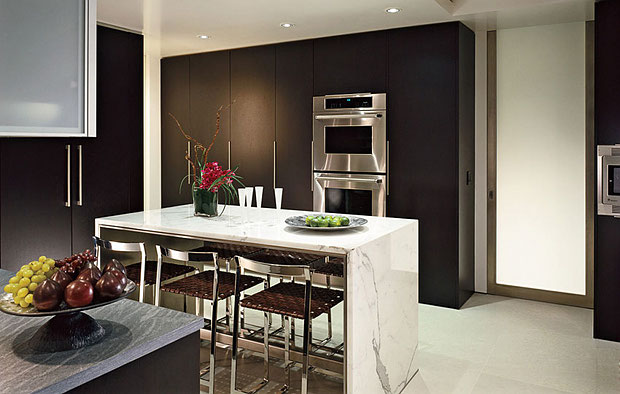 I'm not crazy about contemporary spaces, but this kitchen is simply amazing! The island is used as a table with these fun stools.
Honey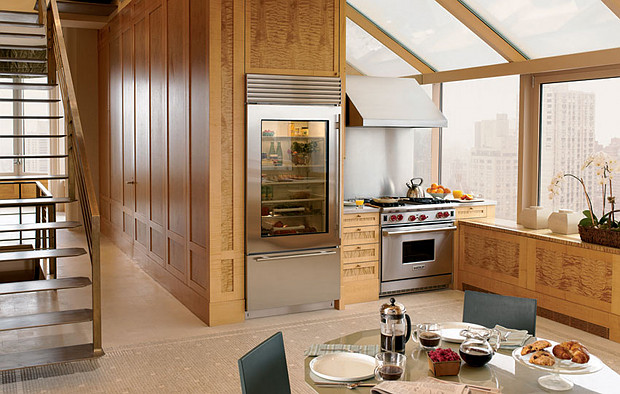 Very nicely done. Lots of storage and this kitchen blends perfectly with the rest of the house.
Think Again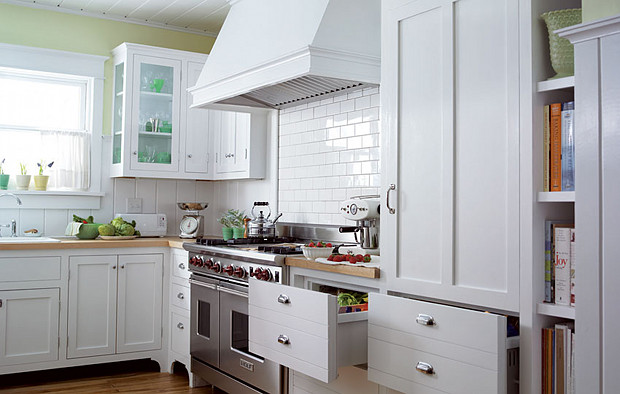 If you decide to renovate your kitchen, make sure to have enough time to plan it well. Note this extra deep drawers, they're actually freezers.
By The Barn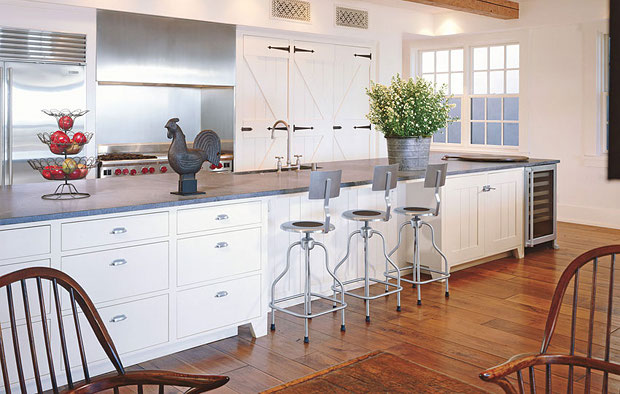 I'm loving this one!
Tiles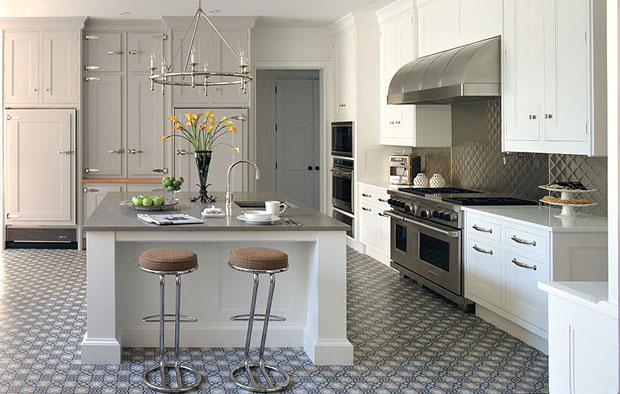 Really authentic tiles.
Island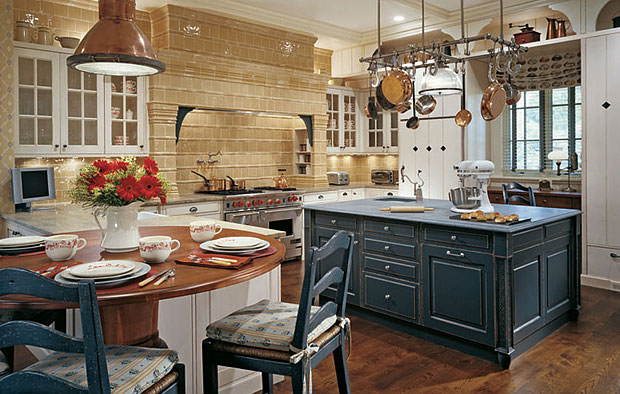 This vintage-look blue island is the show-stopper of this kitchen.
Up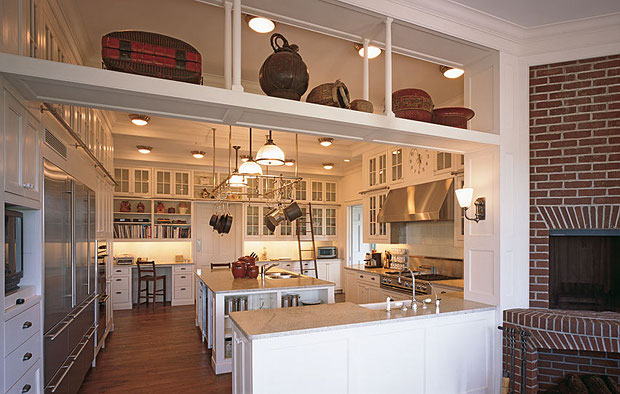 This is a great kitchen on so many levels.
Terra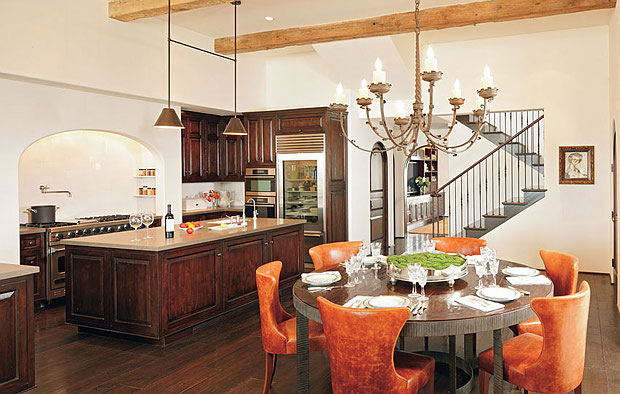 I love the earthy tones of this kitchen. It's very welcoming.
Home Sweet Home Bread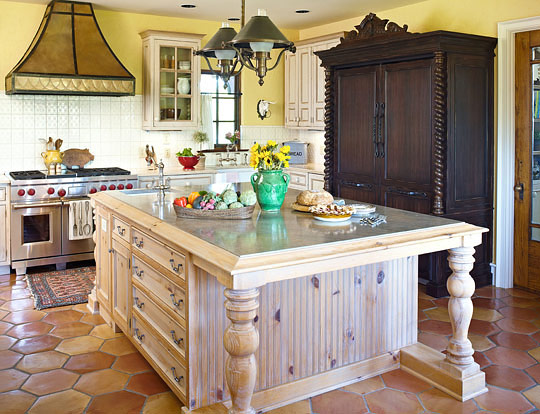 What a great idea, using this oversized armoire as pantry. Love it!
Cooking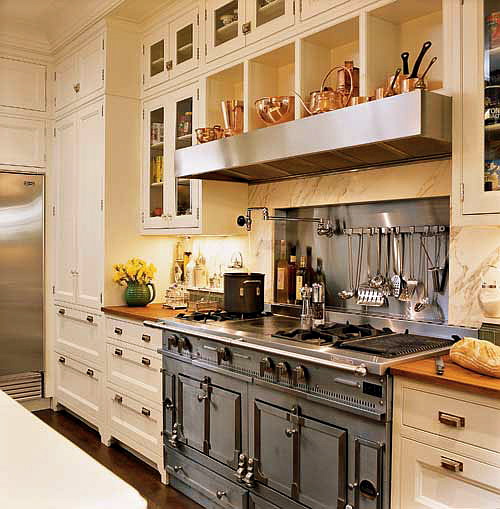 It's incredible how much a range can beautify a kitchen. I just wish they were more affordable. I think they're really overpriced. Do you agree?
Chalet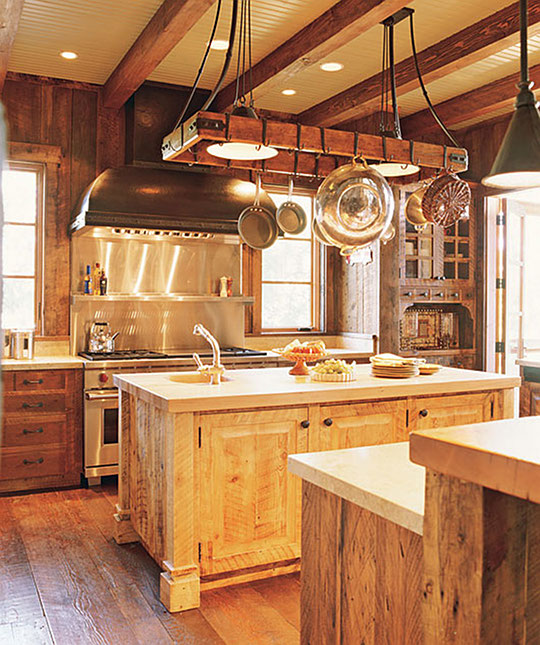 It would be perfect in a chalet or a mountain cottage.
Shape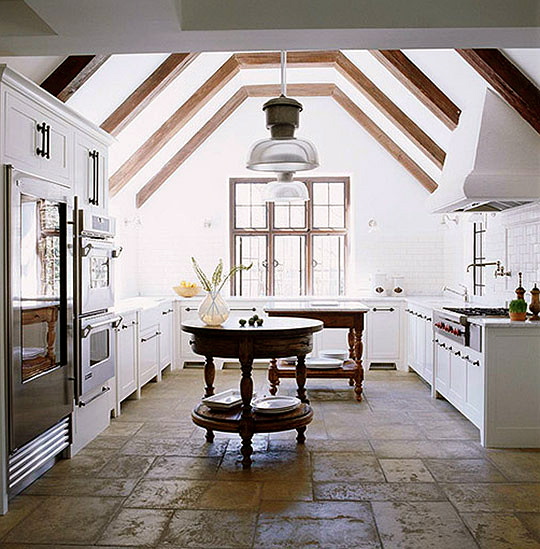 Wonderful kitchen with so much personality.
Lucy In The Sky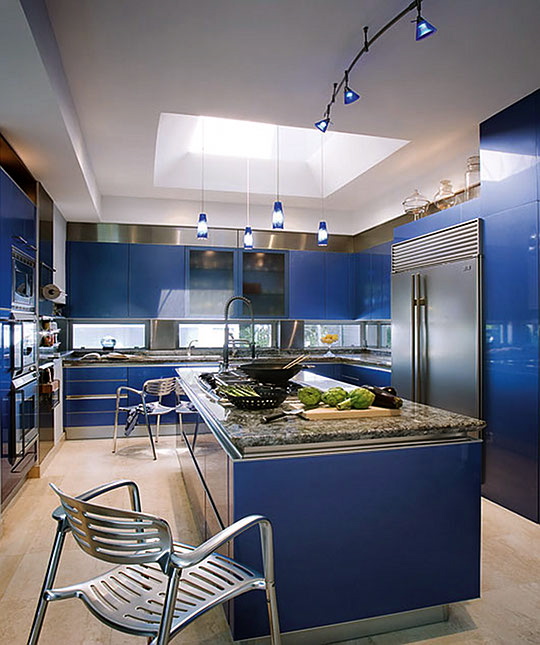 To make a statement and to wake up your senses.
Essential Beauty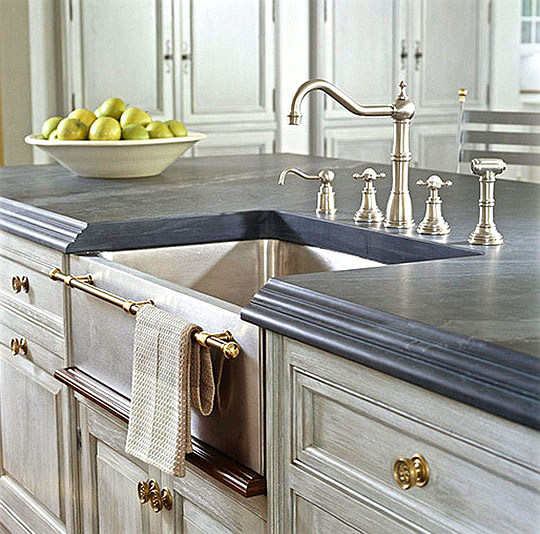 Beauty is in the details we apply in whatever we do or create.
Warm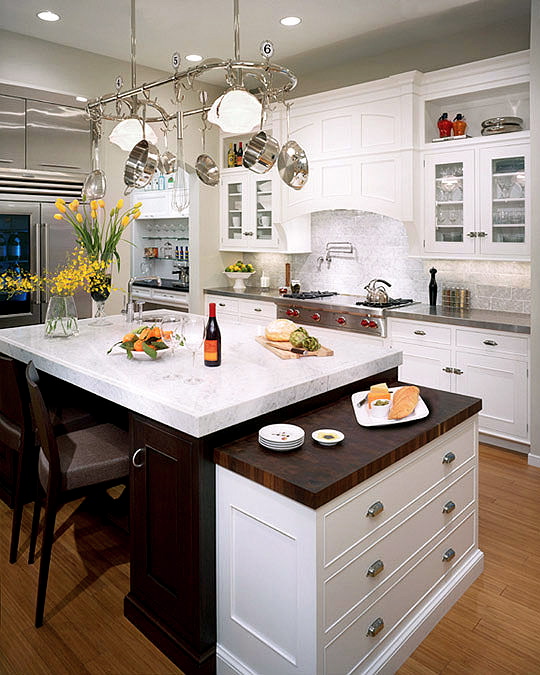 A kitchen as this one will look pretty for many years to come. Gorgeous classic design.
Rare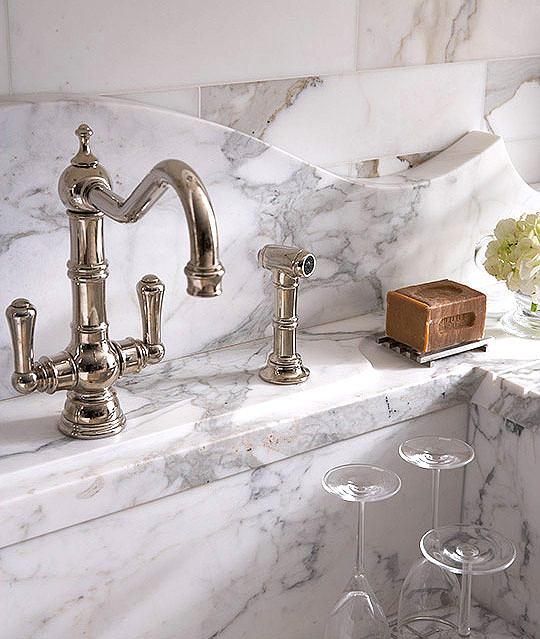 How pretty is it? I wouldn't really mind doing the dishes in this sink, but again, if you have a sink like this, you probably have a really good dishwasher.
Lightly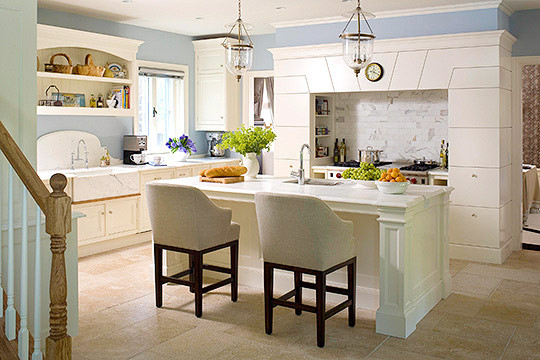 There's something really special about white kitchens with light colored walls. Aren't they sweet and delicate?
Conserve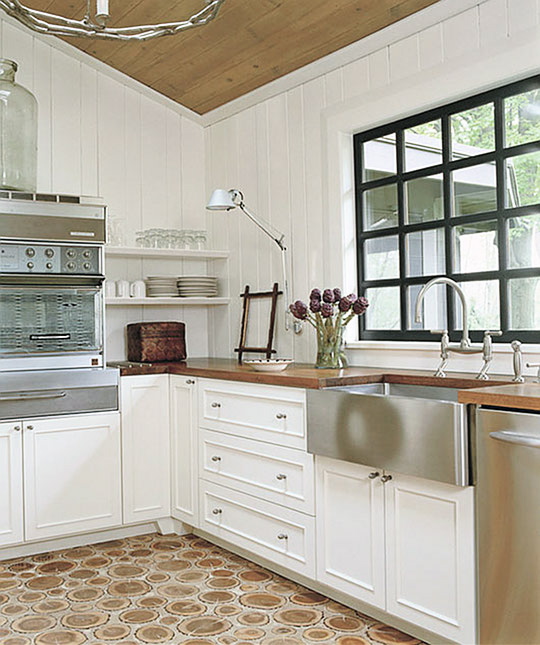 This kitchen wasn't totally renovated, they kept the charm and saved some money. You can always repaint cabinets instead of changing them. That's a great way to not go over you budget.
Small & Perfect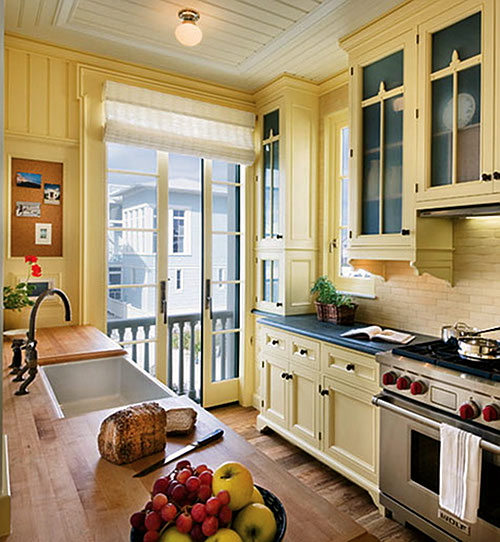 With limited space this kitchen proves that you can also have a great kitchen in a small space.
Color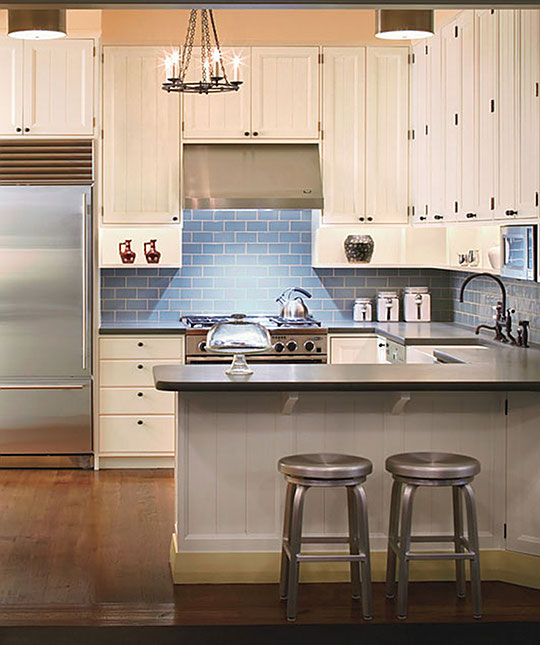 Some modern touches makes this kitchen feel even more interesting. Nice blue glass backsplash.
Views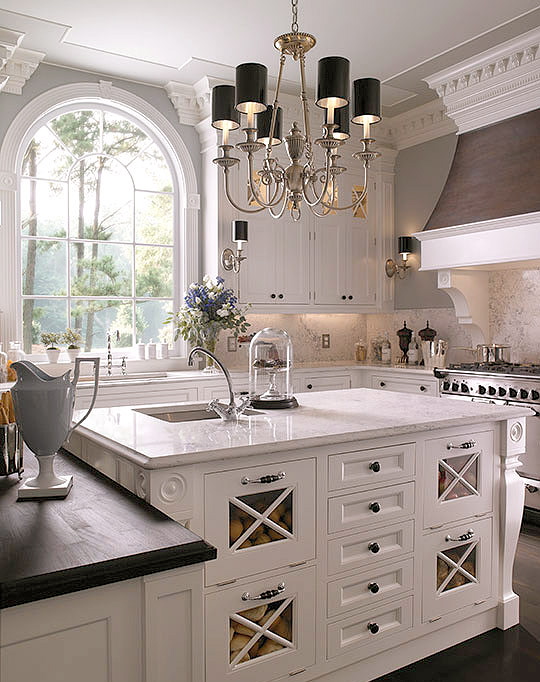 This is one of my favorites for the gorgeous details like these front drawers and that amazing window.
Extraordinary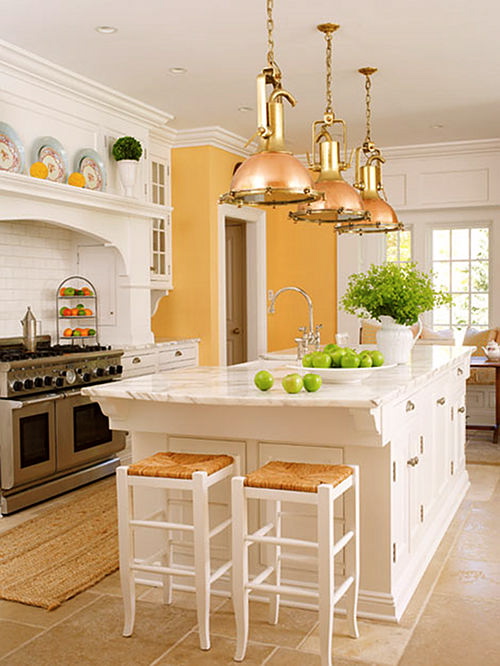 So pretty and sunny.
Loving Rustic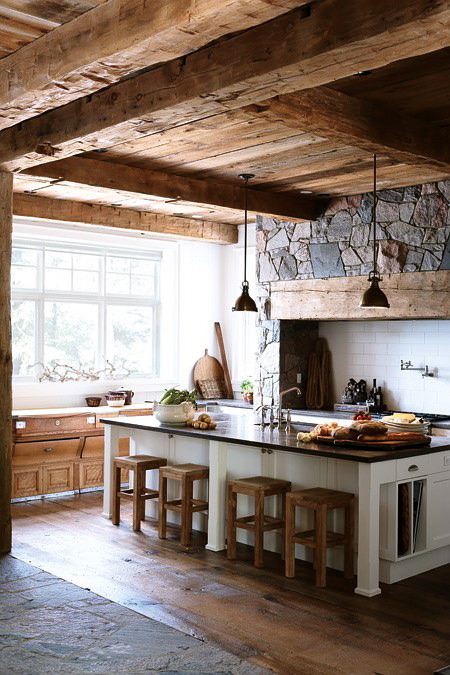 You can't miss the beautiful beams in this kitchen.
Did you feel inspired? I see these kitchens and I feel like renovating mine! But if I did get everything I see and love, I'm pretty sure my husband would've had a heart-attack already. 🙂
Have a wonderful, happy and heathy week! Remember to leave me a comment telling me what you think and if you love HomeBunch as much as I do, please help me spread the word about it! Tell your friends to drop by too! 🙂
xo
Luciane at HomeBunch.com
Come Follow me on Twitter: Twitter/HomeBunch
Sources: JaneHoffman, Coastal Living, Architectural Digest, Traditional Home.