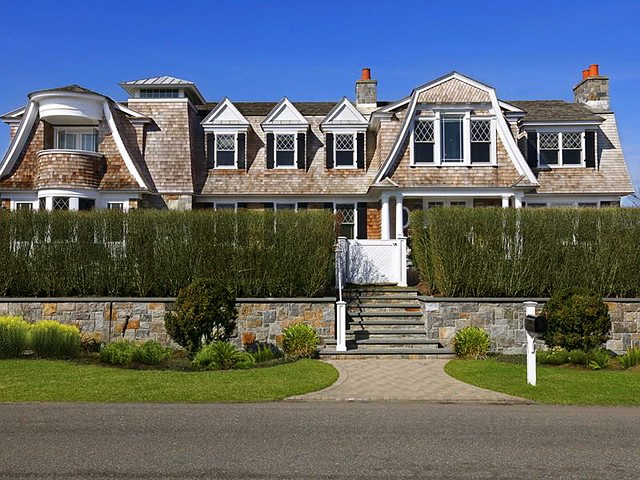 Have you ever dreamed of living by the sea? There's something so enchanting about that! I always think about waking up and the first thing you see is the blue ocean in front of you. This exceptional Long Island's home is a place to dream, and to buy if you can afford the $7,995,000 price tag. The house itself is very elegant and very comfortable, which is perfect for a beach house. I simply cannot understand when I see beach houses that are totally overdone. Beach houses should always feel easy-going. This one has seven bedrooms, seven and half bathrooms, 6,083 sq. ft, a waterfront gourmet kitchen. In addition to the beautiful home, the property features a pool and spa, private beach walkway lined with private hedges, boat slip capable of accommodating a 30-foot boat, and beautiful unobstructed views of the bay.
Even if we can't buy it, let's at least dream!
Living Room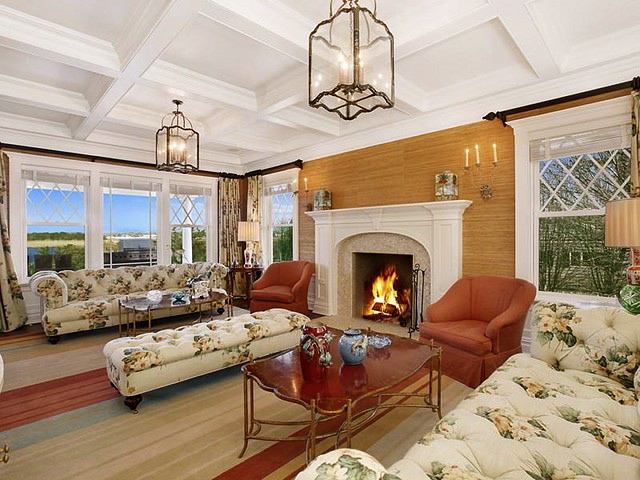 Beautiful colors and gorgeous light fixtures.
Dining Room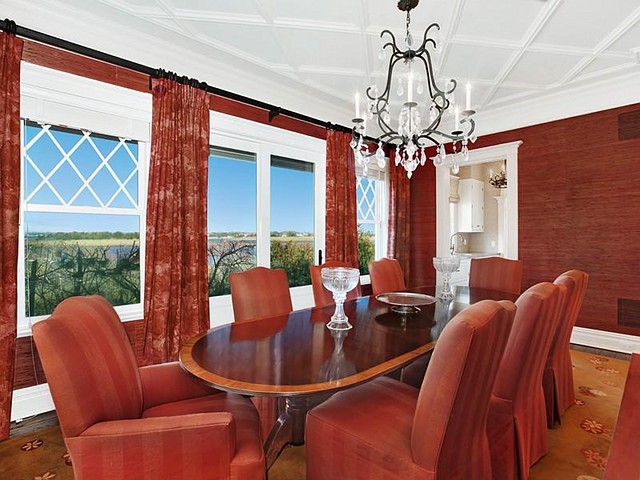 The ceilings in this house are really beautiful. The views are amazing!
Kitchen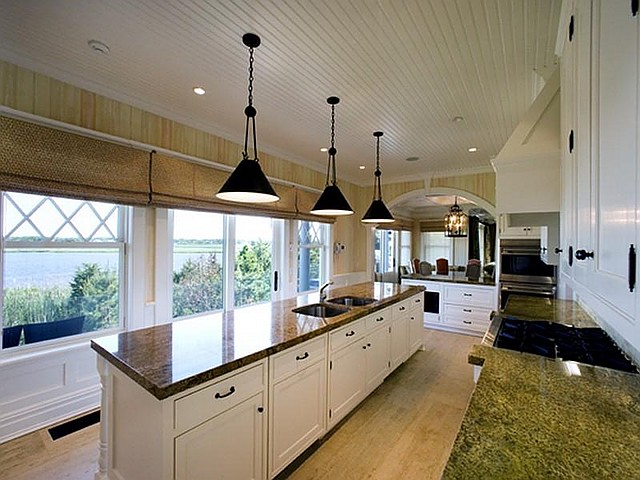 Charming. The countertops imitate the sandy beach outside.
Nook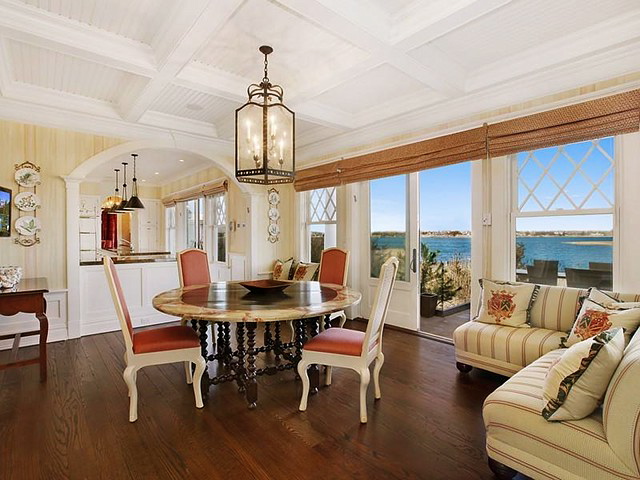 This part of the house is so special. Can you picture yourself having your meals here and looking at the ocean everyday? I certainly can!
Master Bedroom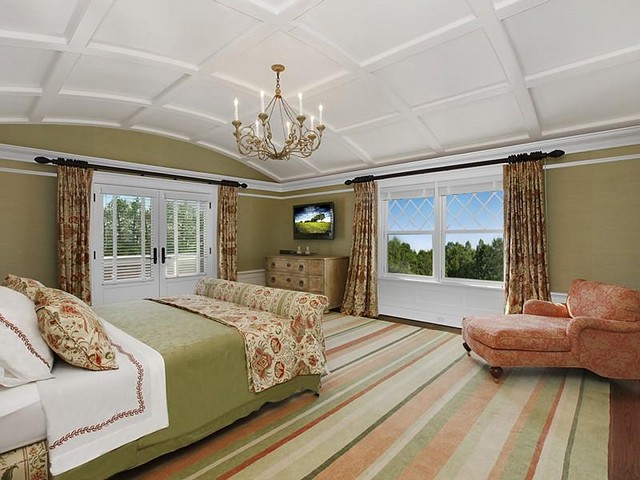 Yet another gorgeous ceiling. I simply adore this bedroom.
Master Bathroom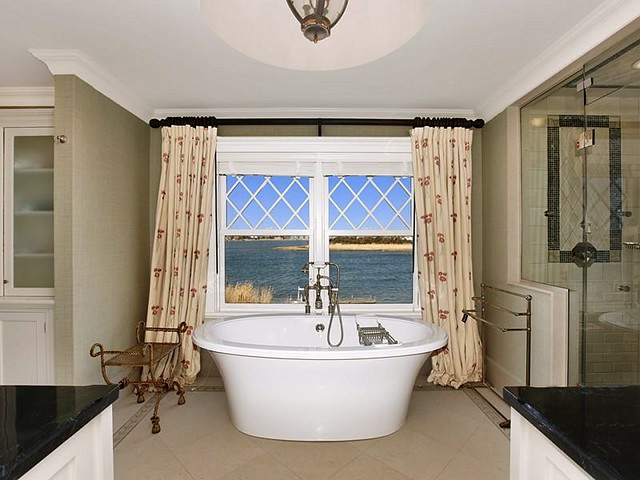 This bathtub is incredibly inviting with that view!
Guest Bedroom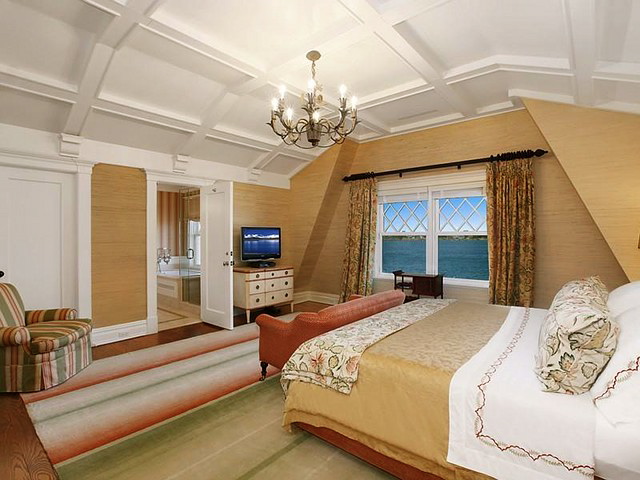 I'd never leave! So comfortable! The rug is also a fun way to bring some color to this space.
Backyard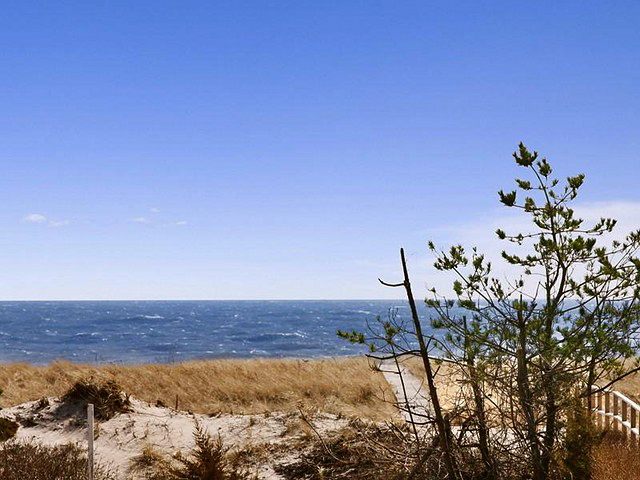 Oh, having a sandy beach as your backyard would be the kind of life we deserve.
This house makes me dream of sunny days and I simply can't wait to spend some days at the beach with my family and hopefully with my dear friend at her cottage. Summers are always so promising!
How is your week so far? Have you done something fun yet? I've been a little busy, besides it's been raining for almost two weeks now. Maybe that's why I wanted to see some sunshine in this post today. But I won't complain about the rain because I love going to bed during the night and hear the rain drops…
Have a blessed day!
xo
Luciane at HomeBunch.com
I Can Help You with Interior Design: HB's Design Service.
Come Follow me on Twitter: Twitter/HomeBunch
Sources: Lavish Property, Norma Reynolds.