Posted in:
Bathroom Design
,
Bedroom Design
,
Classic Design
,
Dining Room Design
,
Interior Design Ideas
,
Interior Designers
,
Kitchen Design
,
Patio Ideas
Hello everyone! How are you feeling today? I hope you're in a mood to feel inspired because today's Interior Design Ideas is full of amazing designs. I'm working a lot lately, researching so many different styles, and I've collected some of them to share with you today.
I have to say I'm loving this post. When I prepare my posts I try to do them for you, always bringing what I like, but always thinking if you will also enjoy it. Today, I did this post and sat down and looked at every design again and I had such a great time,  and this is exactly how I hope you feel.  I hope you get inspired with these interior design ideas and more importantly, I hope you enjoy your time here.
Collect more Interior Design Ideas: Come follow me on Pinterest/HomeBunch
Interior Design Ideas
Stunningly designed. Source: Unknown.
This is What??!
My jaw just dropped when I saw this shower and got to know its materials:  The shower room is sheathed in horn tiles, and the floor is teak! Via Elle Decor.
Tub
 The chic London look. Via Elle Decor.
Horses
Oh, these floor and the staircase! Incredible. Via Pinterest.
Beams
Designed by Kate Jackson Design.
Entryway
via Design Chic.
Homey
Welcoming. Via Pinterest.
Circles
Lovely hues. Via Pinterest.
Linen Closet
Dream linen closet. G.P. Schafer, Architect.
Dark & Light
Charleston home of designer Linda McDougald. Linda McDougald Design.
Walls
Incredible! Source: Unknown.
Centered
Via Henhurst.
Doors
Bright. Source: Unknown.
Best Friend
Eclectic. Source: Unknown.
Tick Tock
Cathy Kincaid Interiors.
Swedish
Designed by Jane Moore, Houses of Veranda.
Mysterious Black
Via Splendid Willow.
Arches
Gallery Remodelista.
Staircase
U.K. Designer  Rose Uniacke.
Hand Carved
Designed by Asli Tunca.
Entryway
I love these floors. Via Belgian Pearls.
Candles
Organic and light. Via Pinterest.
Cabinet
Via Trovais.
Floors
Amazing savage floors. Via Pinterest.
Bench
Designed by Lee Caroline.
Green
Photography of Joseph St. Pierre.
Frames
Dress your walls up!  Source: Houzz.
Alone
Bring your favorite book. Via Atlanta Homes Magazine.
Coastal
Turn-of-the-(last)-century cottage, IL. Tom Stringer Design Partners.
Arch
Marble + archway + Millwor = Perfection!
Counters
Timeless.  Source: Unknown.
Warm
Insignia Kitchen and Bath in Chicago.
Country
Distressed & loved. Via Pinterest.
Views
Venegas and Company, Boston.
Checked
Designed by Vicente Burin Architects in New York.
Light Fixture
Derby Hill Farm, Lyme, NH. Smith & Vansant Architects.
Creamy White
French country style 'Cottage in the Trees,' Oregon. Alan Mascord Design Associates.
Marbled Wall
Las Lomas home, Austin. Cornerstone Architects.
Rustic
Designed by Jarrett Design.
Higher
Contemporary mountain home, CO. Vertical Arts.
Lights
Designed by Witt Construction in New York.
Eating Area
Boston breakfast by Jan Gleysteen Architects.
Sink
Molly Frey Design, Boston.
Bathroom
Molly Frey Design, Boston.
Narrow
Great idea for a narrow room. via Houzz.
Sun Rays
Beautiful warm hues.
Door
Rustic charm. Via Pinterest.
Sunroom
Fresh. Source: Unknown
Patio
Hillside retreat on Saratoga Lake, NY. Witt Construction.
Architecture
House at Cotchpinicut, MA. Polhemus Savery DaSilva.
Yellow
Gordon + Greineder, San Francisco.
Loggia
Designed by Mark Boone.
Which one are you

 

pinning

 

today?
I hope you all have a fantastic day.
Be happy and be safe!
xo
Luciane at HomeBunch.com
Interior Design Services within Your Budget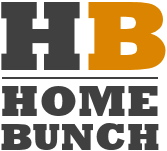 Get Home Bunch Posts Via Email

Source: Trovais, Alis Tunca, Pinteret,  1st picture: James Schettino Architects.


Posted in:
Bathroom Design
,
Bedroom Design
,
Classic Design
,
Dining Room Design
,
Interior Design Ideas
,
Interior Designers
,
Kitchen Design
,
Patio Ideas

12 comments
12 Comments to 'Interior Design Ideas'
Subscribe to my RSS Feed
Leave a Reply