Posted in:
Architecture
,
Bathroom Design
,
Beautiful Homes
,
Beautiful House
,
Bedroom Design
,
Classic Design
,
Coastal Decor
,
Coastal Homes
,
Coastal Interior Ideas
,
Coastal Interiors
,
Colorful Interiors
,
Cottage
,
Dining Room Design
,
Home Decor
,
Home Exterior Ideas
,
House For Sale
,
Interior Design Blog
,
Interior Design Ideas
,
Interior Design Product Review
,
Interior Designers
,
Interior Paint Color Ideas
,
Kitchen Design
,
Living Room Design
,
Neutral Interiors
,
Paint Color
,
Patio Ideas
,
Transitional Interiors

0 comments
It's no secret that we love beach houses, right? That's why you know that you will see a coastal home here on Home Bunch at least once a week, if not more. I especially try to share coastal homes or cottages every Tuesday, so if coastal interiors is your kind of style, than make sure to schedule a visit!
This new construction beach house is, among many things, a place that any of us would love to spend summer. Built in 2014 by Todd Stephens from Southern American Homes, designed by Geoff Chick & Associates with photos by Emerald Coast Real Estate Photography, LLC, this beach house has everything you could wish for.
Sitting high above a wide white sandy beach is this inspiring beach house. Located in Panama City Beach, FL on a private enclave of ten custom homes, the Bluff at Inlet Beach is the perfect combination of location, design and quality.
Imagine waking up every day and going for walks on this long sandy beach. Wouldn't life be a little more fun? If you have the asking price of $3.75 mil you could actually do that because this 5 bedroom, 5.5 bath, 3,865 sqft beach house is currently for sale.
Take a look and let me know if you think the price is fair.
New Construction Beach House with Coastal Interiors
Can you picture yourself here? What would you bring with you? A book, a drink or your phone?

Kitchen
This kitchen mixes contemporary cabinets with distressed wood and linen shade pendants. It's a mix that surprisingly works really well with the open and light feel of this beach house.
 View
Cooking would never be a chore with a view like that! Notice how open this entire space feels. Imagine opening the all of the doors and let the ocean's breeze in…
Kitchen Island
Distressed wood trim and plank boards frame the kitchen island giving it character and warmth to this otherwise minimalist kitchen.
Dining Room
The kitchen opens to a large dining room. This entire space is perfect for entertaining; and you know that you always have plenty of guests if you have a beach house!
Simplicity
Linen draperies bring some texture to the white walls in this coastal dining room.
Lighting
Beautiful lighting was used in this kitchen and in the dining room.
Dining Chairs
The dining chairs are the Louis Ghost Armchair from Design Within Reach.
Living Room
I simply love this living room and its coastal decor. It's elegant and inviting.
Rug
The living room rug is from West Elm.
Balcony
An extensive balcony can be accessed from the kitchen and living room areas.
Turquoise
Sand beach, turquoise water… this is the dream!
Guest Bedroom Paint Color
The paint color used in this bedroom is Cabot Trail CC-480 Benjamin Moore.
Accent Wall
The accent wall paint color is Clay Beige Benjamin Moore OC-11.
Bathroom
This bathroom has a great layout and I love the spacious shower.
Master Bedroom
The master bedroom feels very casual and it has amazing ocean views! Who wouldn't love to wake up here every morning?!
Chevron
A yellow chevron fabric accentuates many decorative pieces in this bedroom. I think it's summery and works beautifully with the hardwood flooring.
Ensuite
This bathroom has everything you could wish for, including a beach front balcony.
Up, Up and Above
I could spend hours here, thinking about life, about my goals and just feeling grateful. The ocean always make me feel more connected with myself, with my soul.
Blue Guest Bedroom
This guest bedroom is located on the lower level of the house and it carries a more rustic feel.
Bathroom
This tiny bathroom features linen shower curtains and ivory paint on the walls.
  Basement Bedroom

With a coastal approach, this guest bedroom is light and playful. I love the fabric combination used in this space. Also notice the woven carpet and tall windows.
Bathroom Paint Color
The paint color used in this bathroom is White Dove by Benjamin Moore.
Beach House Architecture
This beach house was built to last. Timeless and fresh!
The house is 32′ wide.
Inhale – Exhale
Let the ocean breeze take all of your problems away…
Tall Ship
Built between roots and sand…
Now that you've seen this beach house, what do you think of the asking price? Would you pay the $3.750 mil for it?
See more Inspiring Interior Design Ideas in my

Archives.
Interior Design Ideas:

Paint Color
Hello, my wonderfullll friends! Can you feel how happy I am for having you here? I hope you can always feel welcomed and appreciated for being here.
Life is good! I have lots to do today and I am feeling grateful that is summer, sunny and beautiful out there! Isn't this the happiest time of the year?

I hope you have a great day and we will surely talk again tomorrow!
Big hugs to you all!
with Love,
Luciane at HomeBunch.com
Interior Design Services within Your Budget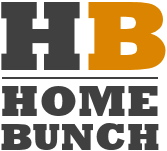 Get Home Bunch Posts Via Email

Sources: Geoff Chick & Associates. Builder is Todd Stephens from Southern American Homes. Emerald Coast Real Estate Photography, LLC.

Posted in:
Architecture
,
Bathroom Design
,
Beautiful Homes
,
Beautiful House
,
Bedroom Design
,
Classic Design
,
Coastal Decor
,
Coastal Homes
,
Coastal Interior Ideas
,
Coastal Interiors
,
Colorful Interiors
,
Cottage
,
Dining Room Design
,
Home Decor
,
Home Exterior Ideas
,
House For Sale
,
Interior Design Blog
,
Interior Design Ideas
,
Interior Design Product Review
,
Interior Designers
,
Interior Paint Color Ideas
,
Kitchen Design
,
Living Room Design
,
Neutral Interiors
,
Paint Color
,
Patio Ideas
,
Transitional Interiors

0 comments