Posted in:
Architecture
,
Bathroom Design
,
Beautiful Homes
,
Beautiful House
,
Bedroom Design
,
Classic Design
,
Coastal Decor
,
Coastal Homes
,
Coastal Interior Ideas
,
Coastal Interiors
,
Cottage
,
Dining Room Design
,
Eco Design
,
Eco-Friendly Interiors
,
Furniture
,
Home Decor
,
House For Sale
,
Interior Design Blog
,
Interior Designers
,
Interior Paint Color Ideas
,
Kitchen Design
,
Living Room Design
,
Neutral Interiors
,
Paint Color
,
Patio Ideas
,
Small Space Design
,
Traditional Interiors
,
Transitional Interiors

6 comments
What do you do if your home gets hit by a hurricane? Many of us can't even imagine going through such a terrifying situation, but for this homeowner, she saw it as a new opportunity to begin her journey again…
After Hurricane Sandy caved in the basement walls and flooded the first floor, Mary Jane Liu, the owner of this tiny beachside lot had to move fast. Getting the house condemned, applying for financing, navigating the complex zoning rules, and applying for a variance were only the first of many hurdles. That's when Sellars Lathrop Architects LLC started designing this beach house with small interiors.
The house carries a unique approach, mixing beach with farmhouse style. This vernacular beach house was built right this time, featuring sustainable, energy efficient construction. The architects were instructed to design a super efficient, economical, no maintenance and modest, 2400 sf, 4 bedroom, 3 1/2 bath new beach house, in the shortest amount of time possible. With these goals , SLA designed a very simple farmhouse style structure, raised above the required flood elevation, that would easily blend with the neighborhood. SLA then called on Bensonwood, a premier builder of factory built homes that cater to energy performance, green materials and rigorous building science.
The owner and her daughter visited the New Hampshire factory, were amazed with the progressive technology and expertise and Bensonwood was hired. Bensonwood then developed detailed computer drawings of SLA's design, sent them for review and approval, fabricated the panels in the New Hampshire factory and trucked the 2 1/2 story structure (complete with windows) to the site . There it was hoisted by crane,  set in place, bolted together and in three days completely assembled.
Next came Peter Pratley of The Pratley Company, LLC. Pratley coordinated and assembled the team of people to complete the interior and exterior materials and finishes. Working closely with Bensonwood, the owner and an energy consultant, Pratley and SLA achieved the owner's goals by creating a beautiful, sustainable, FEMA compliant, and Energy Star rated  beach house for a busy family of four.

Prefabricated Beach House with Small Coastal Interiors
Since this house is only a few blocks from Long Island Sound, it got a coastal treatment with blue shutters with sailboat cutouts, colorful Adirondack chairs and a nautical-style railing crafted of Ipe (a very durable wood, perfect for decks) and stainless steel cables.
The deck steel railing is a Feeney Cable Rail system.
Front Door
Front door is Simpson F7228U Fir 6 Lite Over Double Hip Wainscott Panel w/ a Mahogany sill.
Kitchen
An all-white kitchen is always a great idea in small spaces. The countertop is quartz and the kitchen island measures 48″x 48″.
The modern counter stools are Felix Counter Stools from Crate & Barrel.
Lighting
Lighting above the trestle table with zinc top are from the Whitney Pendants from Pottery Barn. Isn't it a cute idea?
Notice the farmhouse sink in the kitchen and the beautiful windows.
Kitchen Flooring
The flooring in the main area is red oak, stained in Jacobean.
Home Sweet Home
Adding a personal touch is what differs a house from a home.
The kitchen pantry is located on the left.
Open Layout
An open floor plan always works best in small homes. Notice the gorgeous table and the clean lines of this white kitchen.
Living Room
The home receives a lot of natural light thanks to the tall windows that were added to every room of this house.
A mix of antiques and new pieces adds comforting texture in the living room. Details like a five-paneled coat-closet door and bungalow front door add charm to the newly built home.
Touch of Blue
It's always a good idea to add one strong color to add presence and interest to a neutral space.
Paint Color
The paint color in the main area is Benjamin Moore Sea Salt.
Bookcase
Built-in bookcases flank the fireplace, adding extra storage and a built-in touch.
Small Space Furniture
You don't need to use small and uncomfortable furniture just because you're living in a small space. This large coffee table from Restoration Hardware anchors the living room while the full-sized couches bring comfort to the homeowner and her guests.
Fireplace
The material on the fireplace surround is MDF. Medium-density fibreboard (MDF) is an engineered wood product made by breaking down hardwood or softwood residuals into wood fibres, often in a defibrator, combining it with wax and a resin binder, and forming panels by applying high temperature and pressure. MDF is generally denser than plywood.
The stone used here is Connecticut Granite. Simple, affordable and timeless.
Attic Bedroom
The paint color used in this space is Claret Rose by Benjamin Moore.
The homeowner's teenage daughter has her own space on the third level; one side is her bedroom, while the other is a comfortable sitting area. Built-in shelves and drawers beneath the bed add storage.
Bedding is from West Elm. The bed was custom-made.
Adding Storage Space in Attic Bedrooms
A cozy window seat has more storage beneath. Who wouldn't love to spend some time in this space?
Master Bedroom
Space is at a premium in the master bedroom, but style has made its way to this room as well! Barn doors made from reclaimed wood conceal the closet and add a rustic touch. They have a special meaning to the homeowner; the wood was reclaimed from a building on her family's farm in Vermont.
Pillow
Pillows were from Pottery Barn.
Bathroom Paint Color
The paint color in this bathroom is Sea Salt By Benjamin Moore.
Linen Cabinet
Don't you love this linen cabinet? The homeowner already had the corner cabinet, and the designer trimmed it out to give it a built-in look.
The bathtub was salvaged from the house that was once destroyed by Hurricane Sandy.
Siding Ideas
Rafter tails and beadboard detailing enhance the architecture of this prefabricated home. An overhang on the West-facing side keeps the home cooler by shading it from the direct sunlight. Other energy-efficient elements include a tight envelope, a tankless water heater, LED lights, no-VOC paints, Energy Star–rated appliances and a heat recovery ventilator.
Deck
A colorful and fun place to enjoy a sunny day!
 What the Future Holds
The house is now 6 feet off the ground so as to avoid flooding in another storm (it's a few blocks from the beach). The designers also added space underneath the house for stashing sea kayaks.
This beach house is beautiful, smart and very special! I look at and I still don't believe it's a prefabricate home. Isn't it just wonderful?
See more Inspiring Interior Design Ideas in my

Archives.
Interior Design Ideas:

Paint Color
Hello, my wonderful friends! Tuesday is here and I am so happy to share this home with you. I think it has so much character and you can feel the homeowner's personality in this space, which I find to be essential in any home.
My day started calm… the kids are at school, I am working and petting our "puppy". He's such a good dog… I am not sure if you remember but my husband surprised us last Christmas… oh, I was not impressed! LOL But it turns out that it was a good idea. Charlie is part of our family and I love him so much.
I have learned to accept the challenging of having a dog coming from outside and stepping w/ his dirty paws on my rugs. A difficult task? Oh, don't ask me! But you look at his eyes and you see that he loves you and that is more important than any rug sold out there.
The older I get the more I realize that there are things in life that are way more important than things you can buy. sure it's nice to have beautiful things, a nice house but at the end of the day,  love, friendship and family is by far the most important.
If you have all of that, make sure to always cherish and never take it for granted. Nothing feels as good without the people you love.
with Love,
Luciane at HomeBunch.com
Interior Design Services within Your Budget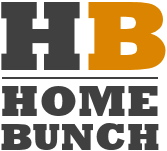 Get Home Bunch Posts Via Email

Sources: Some information based on Houzz House Tour. Designer: Sellars Lathrop Architects. House shell and timber-frame accents: Bensonwood. Builder-finisher: Pratley.

Posted in:
Architecture
,
Bathroom Design
,
Beautiful Homes
,
Beautiful House
,
Bedroom Design
,
Classic Design
,
Coastal Decor
,
Coastal Homes
,
Coastal Interior Ideas
,
Coastal Interiors
,
Cottage
,
Dining Room Design
,
Eco Design
,
Eco-Friendly Interiors
,
Furniture
,
Home Decor
,
House For Sale
,
Interior Design Blog
,
Interior Designers
,
Interior Paint Color Ideas
,
Kitchen Design
,
Living Room Design
,
Neutral Interiors
,
Paint Color
,
Patio Ideas
,
Small Space Design
,
Traditional Interiors
,
Transitional Interiors

6 comments