Posted in:
Bathroom Design
,
Classic Design
,
Color Palette
,
Interior Designers
,
Neutral Interiors
,
Restored Houses
,
Small Space Design
,
Traditional Interiors
,
Transitional Interiors

1 comment
We all know that a well-designed bathroom adds instant equity to our home. So whether you want to spruce up your home prior to selling or you simply want to renovate your bathroom, a little bit of knowledge goes a long way. So here are 12 tips to make your bathroom redesign process run smoothly.
1. Hide the Toilet
If your bathroom includes a toilet, then if at all possible redesign the layout so that the toilet is not the first thing you see when you open the door.
2. Plan the Lighting
You need overhead lighting, mood lighting and task lighting in a bathroom, so plan your lighting layout well in advance.
3. Vanities
Do you have enough space for a double or a single vanity? If your space is limited maybe a corner vanity is more suitable in a small bathroom?
4. Titles
If you have good quality tiles on the walls, do you really need to replace them? Any savings you can make will help you to add extras in other areas of your bathroom. Need to replace it? Replace with timeless materials such as white subway tiles. They can be affordable and will stand the test of time.
5. Underfloor Heating
If you are ripping up the flooring and retiling, consider installing underfloor heating for a luxurious, decadent feel.
6. Bath vs. Shower
If you don't have enough room for a bath tub and a shower, consider fitting a large two-person shower and make it as lavish as possible.
7. Small Bath Tubs
If you really want a bath tub but your space is limited, many companies now create designer inspired tubs for small spaces
8. Storage
Make sure you include as much storage as you need. Just one shelf won't do, so consider the layout and storage options, before you start ripping your bathroom apart.
9. Buy Luxury
If you are on a budget you will want to save as much money as possible on your bathroom redesign. Make sure however, to splurge on a few special items so that you can have a feeling of luxury in your bathroom.
10. Large Tiles
Larger tiles are really in vogue at the moment, especially floor to ceiling tiles as they give an added feeling of glamor and quality to a bathroom.
11. Natural Lighting
If at all possible try to install a window in your bathroom (if you don't already have one) and if that is not possible, install a sky light in the ceiling. Flooding your bathroom with as much natural light as possible is important in today's bathrooms.
12. Shower and Tap Jewellery
Make sure to spend on your shower rails and taps. Even if you decorate your bathroom on a budget, save some money to buy the best shower rails and taps you can afford, as this will lift your design up a notch. Check out abl stocks shower rails for a large range of bathroom jewellery that will make your bathroom sparkle.
See more Inspiring Interior Design Ideas in my

Archives.
Interior Design Ideas:

Paint Color



  I hope you're having a peaceful day!
Thank you for being here today and we'll talk some more tomorrow!
with Love,
Luciane at HomeBunch.com
Interior Design Services within Your Budget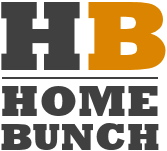 Get Home Bunch Posts Via Email

Sources: 1 & 2:  John Hummel. 3: Schloegel Design Remodel. 4: Village Architects AIA, Inc. 5: Stephani Buchman Photography. 6: The Sky is the Limit Design. 7: Summer Thornton Design, Inc. 8: Total Concepts. 9: Shirley Meisels. 10:  Artistic Designs for Living, Tineke Triggs. 11: KL Interiors. 12: Mike Connell. 13: Space Harmony. 14: Alisberg Parker.

Posted in:
Bathroom Design
,
Classic Design
,
Color Palette
,
Interior Designers
,
Neutral Interiors
,
Restored Houses
,
Small Space Design
,
Traditional Interiors
,
Transitional Interiors

1 comment