Posted in:
Beautiful House
,
Celebrity Houses
,
House For Sale

1 comment
Drew Barrymore just listed her new house for sale and that really surprised me. The first time I saw Drew Barrymore's house was when Oprah Winfrey visited her a couple of months ago and I couldn't help but fall in love with its grounds and architecture.
Drew Barrymore's house was built in 1937 and designed by Chester Carjola. Drew first bought this house back in 2010, two years before getting married to Will Kopelman. She once said she bought this house to have her closest friends over and get away from all the craziness of L.A. This has been her refugee for all of these years.
This house is so special to Drew Barrymore that she chose to get married here and I honestly believe it will not be easy for her to move from this house. This is the only house her daughter knows as "home". Truly speaking, this home will always be part of her sweetest memories.
Now, take a look at Drew Barrymore's house pictures and let me know if you'd pay the $7.5 million she's asking for.
Drew Barrymore's New House For Sale
Drew Barrymore's new house has 6 bedrooms, 7.5 bathrooms, 6,258 square feet, and the asking price is $7,500,000.
Oprah Winfrey at Drew Barrymore's House – Foyer
Courtesy of Oprah.com
Oprah Winfrey visited Drew a couple of months ago and she was shocked to know how close they live from each other. Oprah promised to share her veggies from her garden with her new neighbor.
Drew Barrymore's House - Living Room
This is probably my favorite room of the house and it seems it was Oprah's too. This is where they decided to film the interview.
The room is classic and traditional, but Drew brought some fun with fabric and decor.
Oprah at Drew Barrymore's House – Living Room

Courtesy of Oprah.com
Notice the piano still at the same place, but the two green chairs are replacing one of the sofas.
Drew Barrymore's House - Dining Room
The dining room is yet another classic space in this house. I love the green walls contrasting the antiques and the French chandelier.
Drew Barrymore's House - Kitchen
This kitchen surprises me! You imagine that, being Drew Barrymore, you can have any kind of kitchen you want, with all the bells and whistles (you know, the "usual" white cabinets and tons of white marble), but she kept everything simple and respecting the integrity of the house. I like her even more for that! By the way, don't you also love the retro refrigerators?
Drew Barrymore's House - Sunroom
The sunroom is elegant and open to a very large patio.
Drew Barrymore's House -Master Bedroom
Drew's bedroom is very simple, but it has beautiful views of the garden and a lovely fireplace. I would like to soften it up with some draperies.
Drew Barrymore's Daughter – Nursery Picture
This is Olivia's nursery. Isn't it adorable?
Drew Barrymore's House -Guest Bedroom
This guest bedroom has a balcony and some nice vintage pieces.
Drew Barrymore's House -Guest Bedroom
Lovely garden views can be enjoyed from this guest bedroom.
Drew Barrymore's House – Guest House

The property also has a guest house with romantic gardens surrounding it.
Drew Barrymore's House – Garage – Indoors

Drew and her husband are fun people and you can tell that by seeing what they did with their garage!
Drew Barrymore's House – Architecture

The property sits on over two acres of land.
Drew Barrymore's House – Backyard
Guess who came to Drew Barrymore's wedding and walked around this grassy yard: Cameron Diaz, Reese Witherspoon, Busy Phillips, Scarlett Johansson, Jimmy Fallon and the list goes on and on!
       Drew Barrymore's House – Gardens
   The gardens are romantic, with tall oak trees and roses.
The interiors of Drew Barrymore's house are truly unexpected and actually simpler than I thought they would be. I believe Drew Barrymore's house really express her personality: this place is full of color, energy and it seems to be "smiling" at you… just how she often does.
Click here to know more about this listing.
See more Inspiring Interior Design Ideas in my

Archives

.

Wishing you a fantastic day!
With Love,
Luciane at HomeBunch.com
Interior Design Services within Your Budget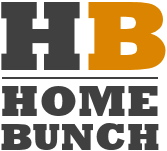 Get Home Bunch Posts Via Email

Sources: Suzanne Perkins, Oprah.com and The Real Estalker.

Posted in:
Beautiful House
,
Celebrity Houses
,
House For Sale

1 comment