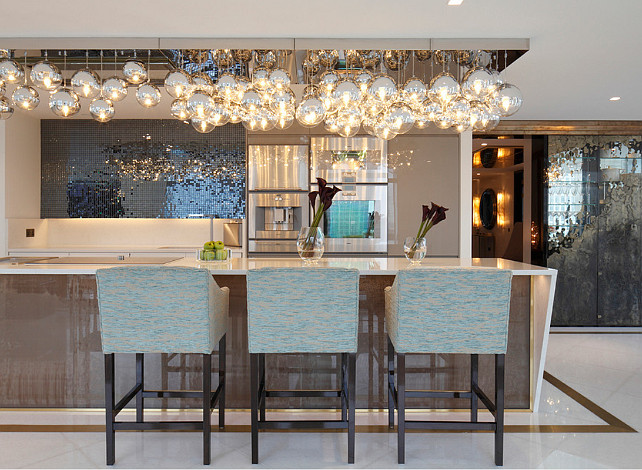 The beginning of summer brings about lots of changes; June tends to be the month when things start to happen: as the weather starts to get really hot outside you replace all of your heavy decor, repaint some walls and let natural light in as much as possible.
So, why not break tradition and make this summer, the time to quickly renovate one of the most important rooms in your home? The kitchen!
Incorporating glass products into your kitchen is a great way to give it that extra edge. You can easily upgrade your tired backsplash for a modern and affordable option!
Here are 5 ideas on how to incorporate a splash of glass into your kitchen.
1: Change it up with Color & Design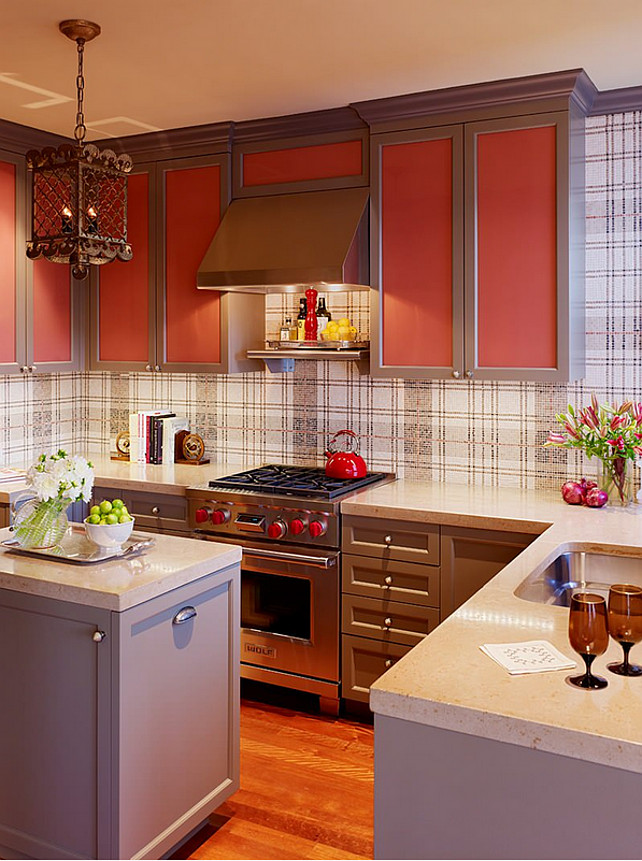 Think bold, fun with sparkle and shine. Choosing a bold color for your backsplash not only freshen your kitchen's look but it will also be a great focal point.
A range of colored glass can be uniquely made to fit any kitchen size and can be ordered in a dazzling range of colors, from calming, coastal ocean blues to trendy colors such as gray. Glass backsplash offers many colors and designs to suit everyone's taste and will liven up your kitchen even on the dullest days.
2: Heat Resistant Glass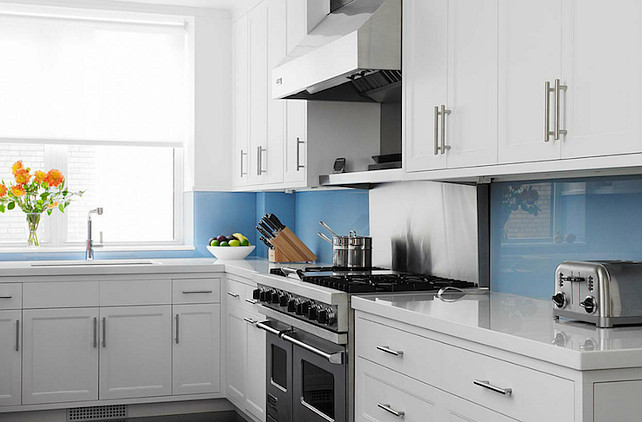 I know that health and safety isn't always the most interesting topic, but I promise that this is something you want to hear. When it comes to keeping your home safe I believe that style should never be compromised. Always make sure to choose fire-resistant glass. This is especially important when using close to ranges.
3: Glass Countertop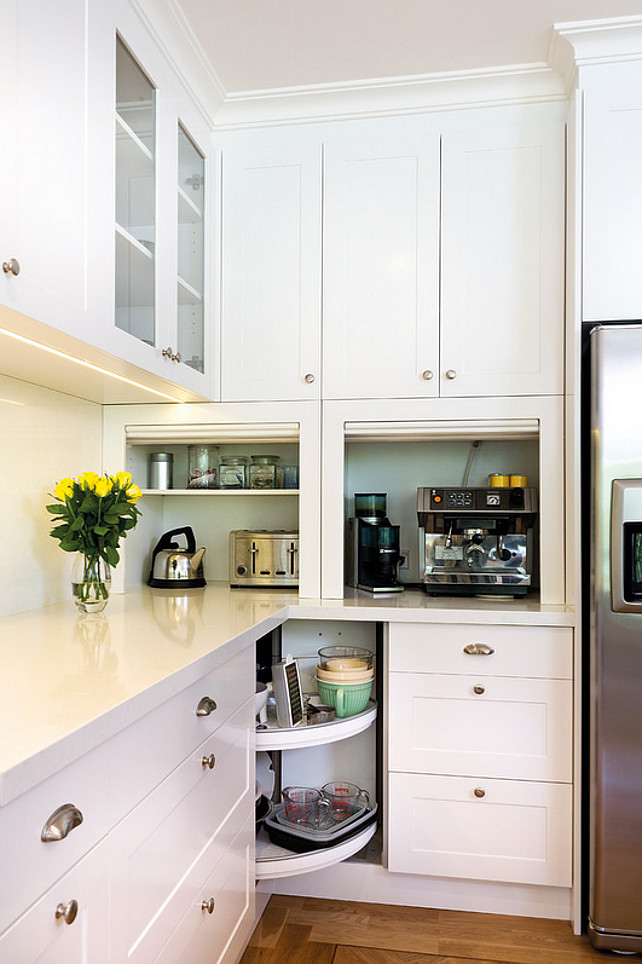 This idea may be a little daunting but incorporating glass countertop not only adds a little more style and elegance to your chic kitchen look, but it is also easy to clean and leaves your kitchen with a gleam. And don't worry, you can't crack your purchase when chopping your carrots; all of these products are stylish and sturdy, which is a plus, right?
4: Sandblasting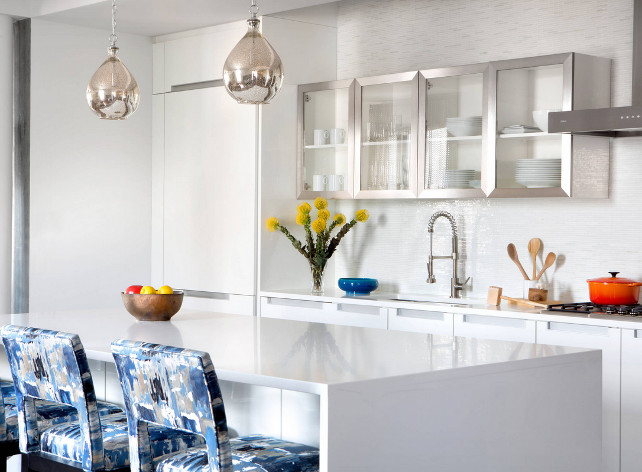 If you want something completely different then why not consider sandblasting your countertop or backsplash tiles? This will add texture to your kitchen.
5: Laminated Glass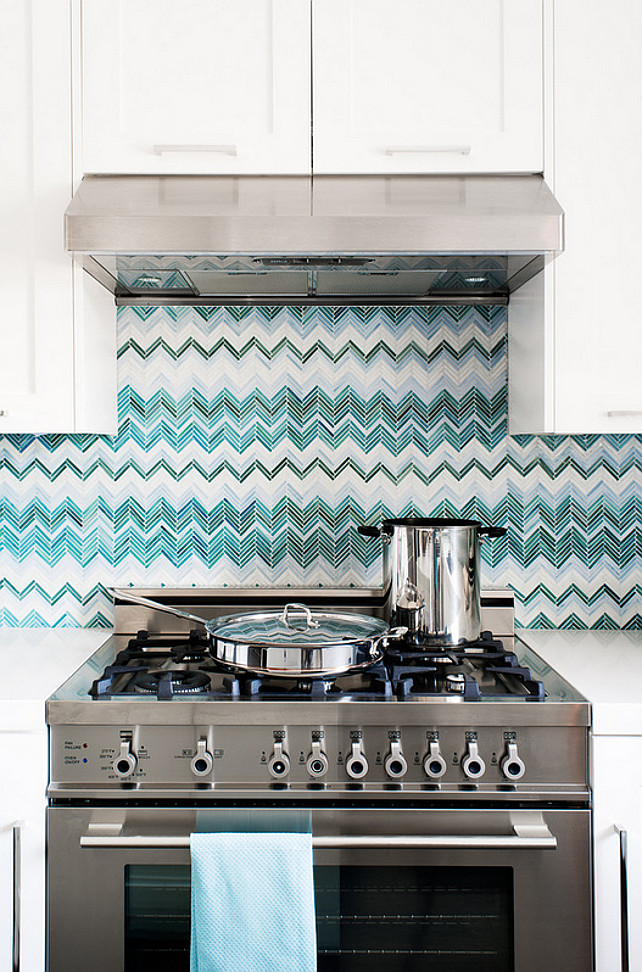 Tough and durable with a light and soft look, this choice is not only easy to clean but also adds an aspect of elegance to your kitchen that can be rivaled by none.
Whether you want to try out one or two of these ideas or go for the whole package, many glass manufactures have exactly what you are looking for to create a stylish kitchen. Be creative, add your personality and don't forget to have fun! That's always the best part of any kitchen project!
Sources: 1: Rocco Borghese. 2: Jay Jeffers Home. 3: John B Murray Architect. 4: Kitchens by Peter Gill. 5: CRD Associates. 6: Jute Interior Design.
See more Inspiring Interior Design Ideas in my

Archives.
Interior Design Ideas:

Paint Color
Talking about kitchens, I still have to do some work around mine. I just need to find some time and it should be soon because the more I wait, the longer my list grows!
We just came back from our trip and I didn't have time to prepare our "Interior Design Ideas" post. I will work on it today and it will be here tomorrow, ok?
We'll talk soon!
Have a wonderful day, my friends!
Big hugs to you all!!!
with Love,
Luciane at HomeBunch.com
Interior Design Services within Your Budget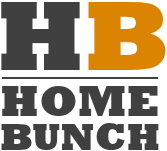 Get Home Bunch Posts Via Email