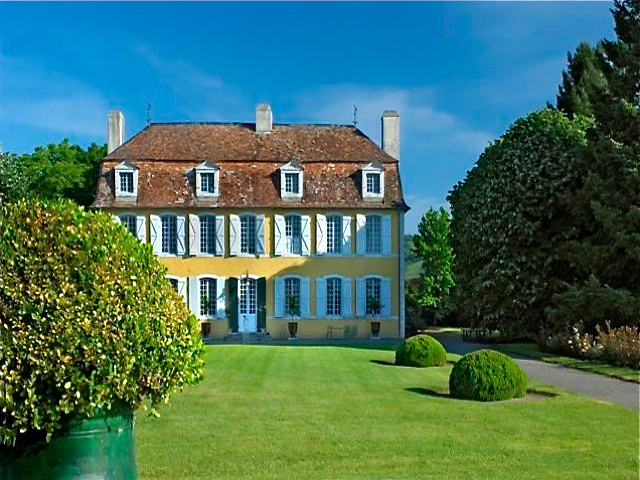 Sometimes a house is more than a place where you live and create your story, sometimes we find a house that has a story of its own. Aurélien Deleuze and his wife, Pascale, felt in love the moment they saw this 1700's chateau that was built by an abbot who was knighted by Louis XIV. This beautiful place is located in the town of Pau, in south of France. The chateau definitely needed work but this didn't frighten these two lovers of architecture and interior design. After a careful restoration, where they preserved all the beautiful details, the family finally could call it "home".
The owners found gorgeous antiques in Parisian flea markets and every room is tastefully decorated. Inside, you'll see gorgeous stucco ceilings, original floors, a large kitchen with an impressive fireplace from the 1600s that spreads warmth and comfort. In the dining room, a rustic table of chestnut planks is where the family gathers together with friends for long, traditional French dining. The gardens would inspire anyone, with green lawns, an organic pool, roses, fruit trees and unbelievable mountain views.
Let's travel to France…
Trees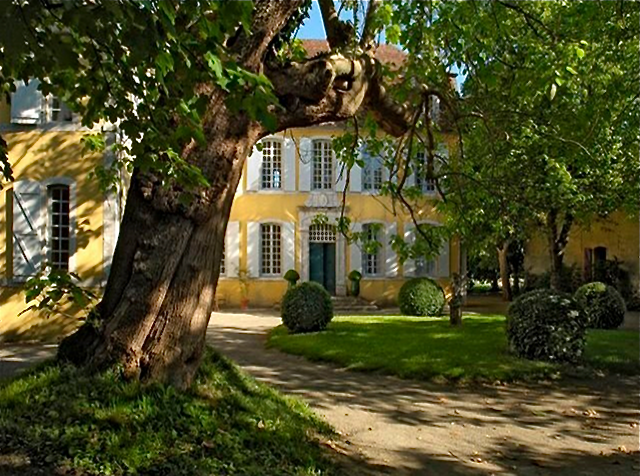 Enchanting…
Foyer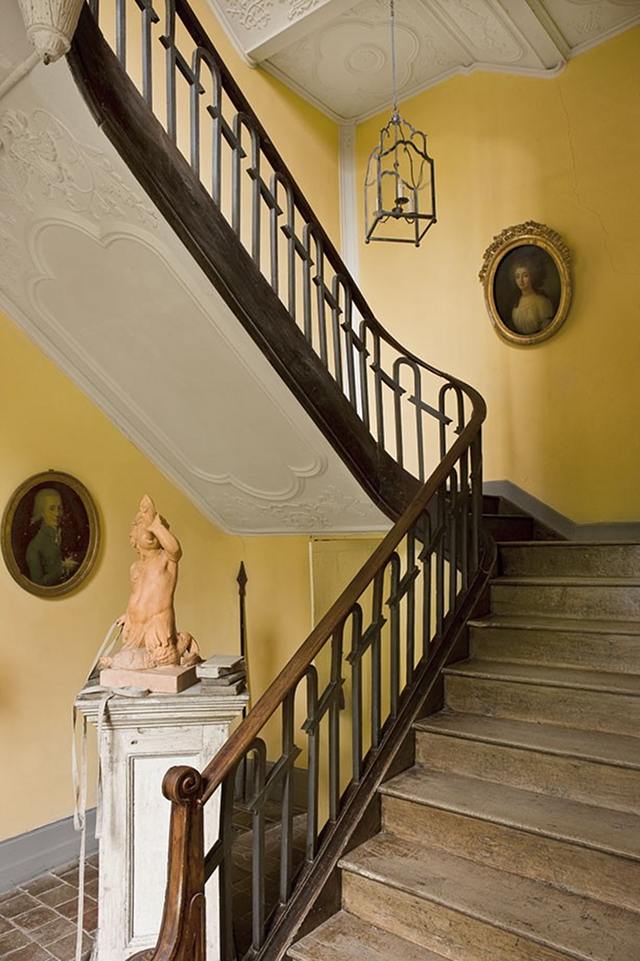 This foyer is truly special with this oak staircase and the ceiling details are impressive.
Living Room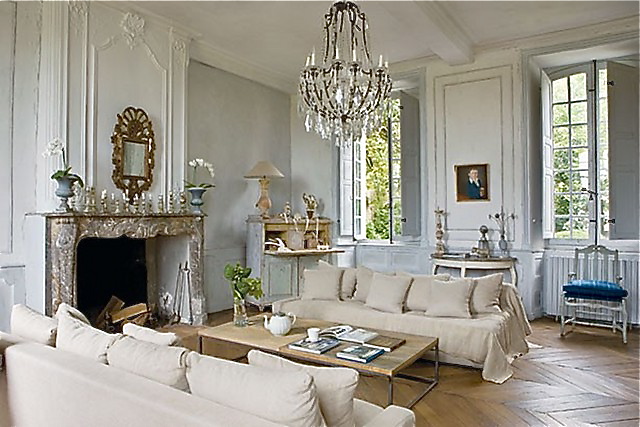 Neutral furniture and antiques are the best way to create a room with personality and calmness at the same time. What a beautiful Gustavian secretary!
Dining Room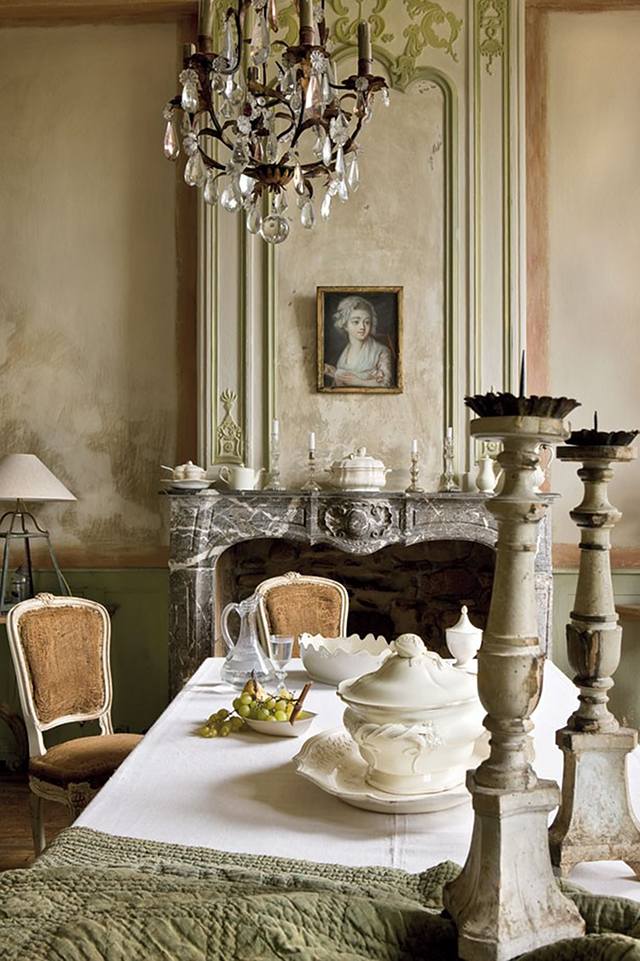 The Italian chandelier is from the 1700s.
Mix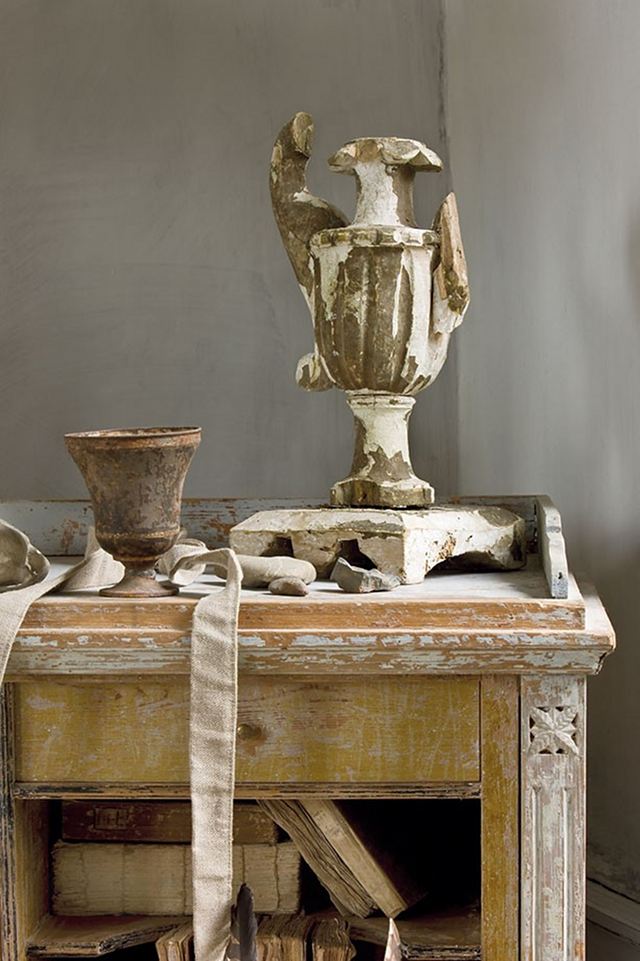 Italian timber from the 1700s and a antique Swedish secretary.
Walls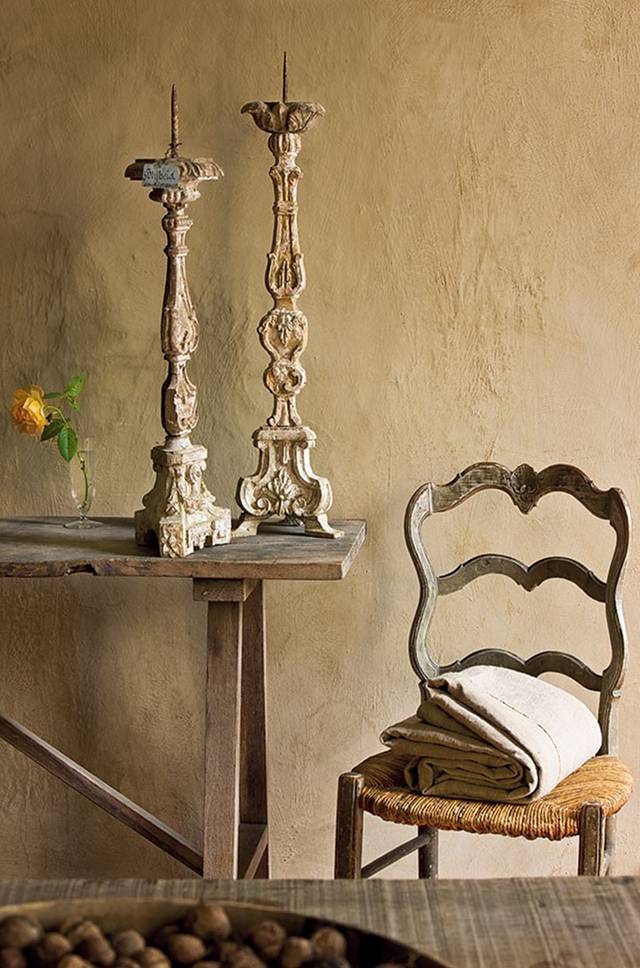 About the walls: The one responsible for the renovation of the walls was Arnaud Lassus. He is an expert when it comes to the patina. First, he cleaned all the walls and put up linen wallpaper, which he painted with lime paint. Then he waxed them, painted them again with materials and colors reflecting its original style. The result is fantastic!
Family Time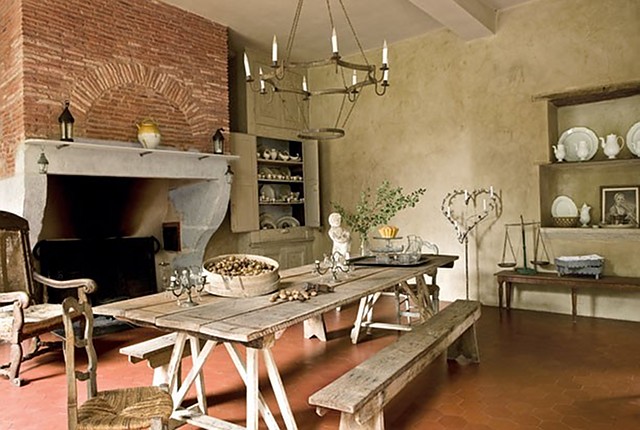 The fireplace is from the 1600s and the chandelier is from the 1800s.
Building Beauty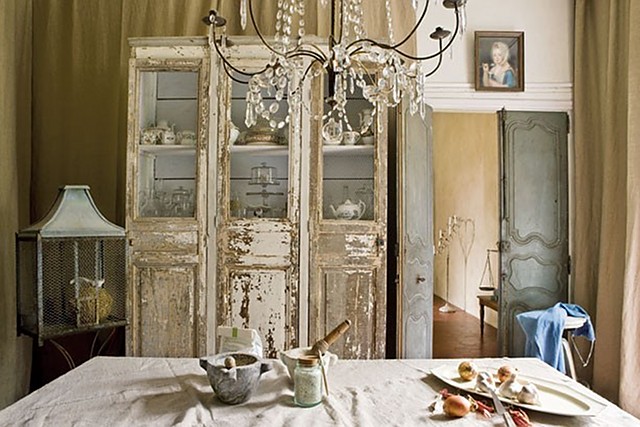 Believe it or not, this china cabinet was built with a pair of old doors the owner found on the property. I wish I had this kind of vision and skills.
Natural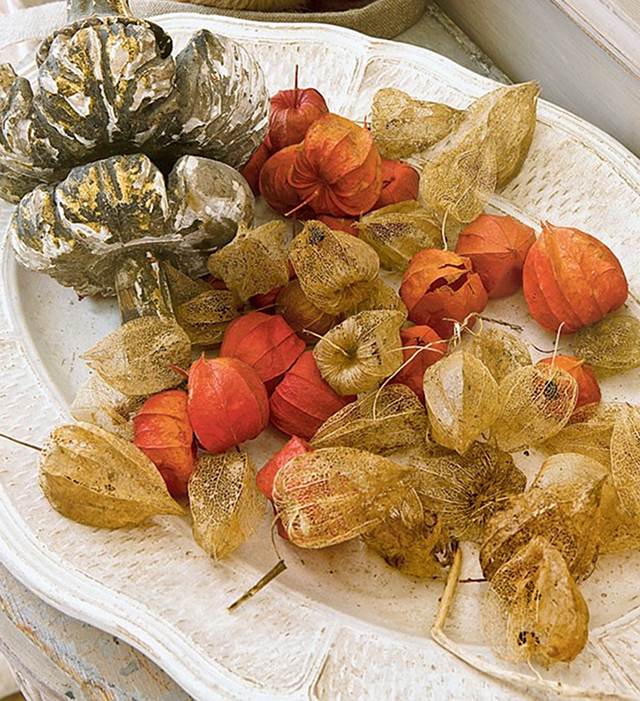 You should decorate your house with things that surround your home. These dry flowers comes from their garden. Doesn't it look amazing on the white plate?
Light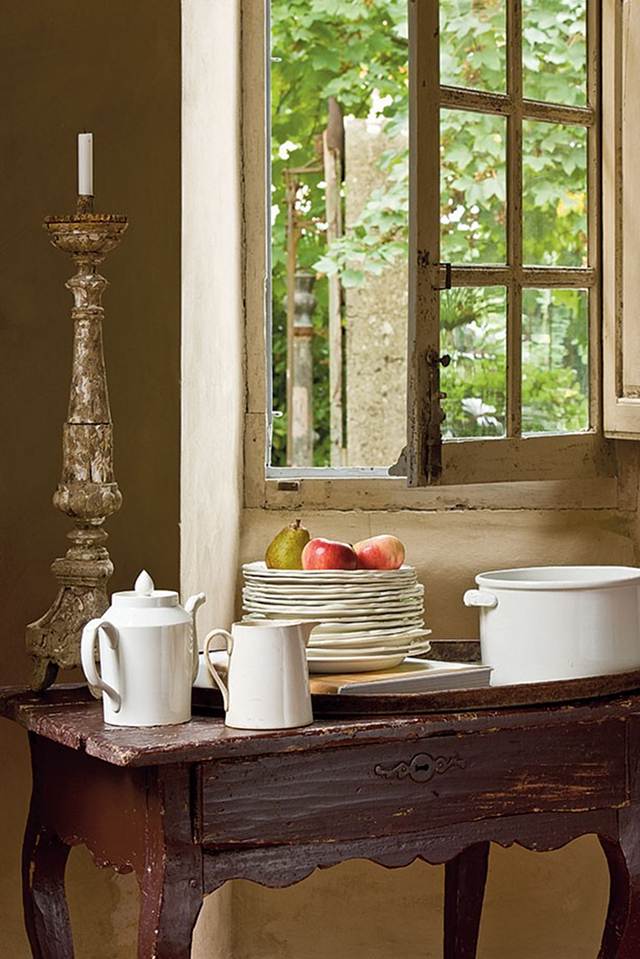 Everything about this chateau is really unique and beautiful.
Curious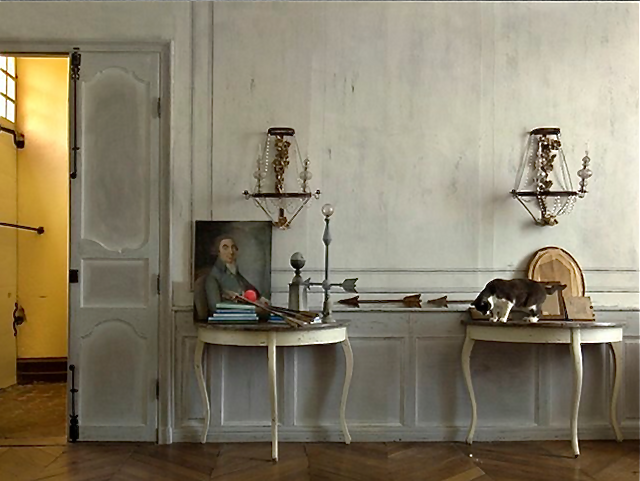 Nothing was overlooked in this place. Beautiful sconces.
Majesty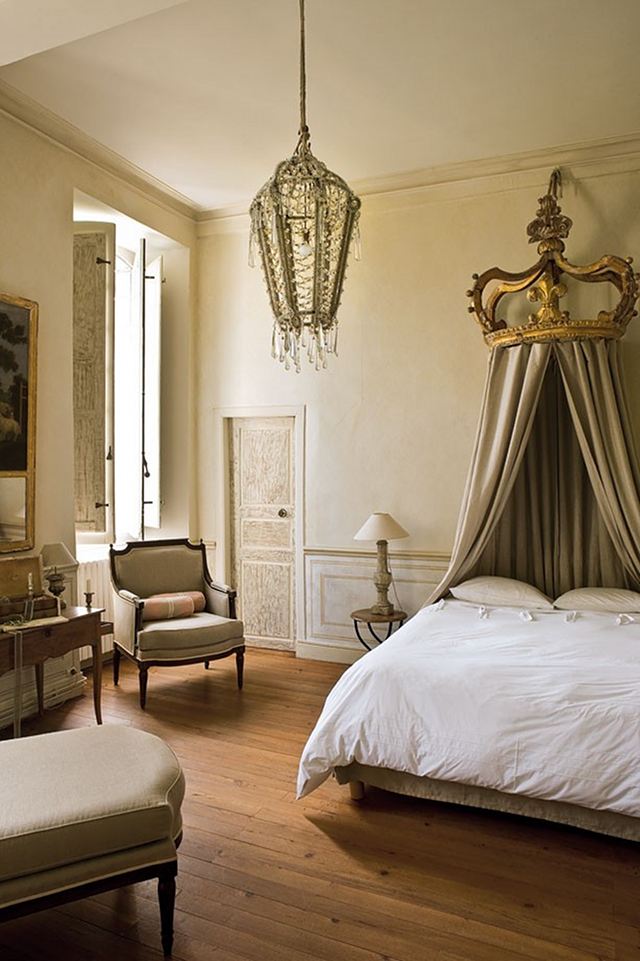 This room is like a dream! Who wouldn't feel like "royalty" sleeping on that bed?
Guest Bedroom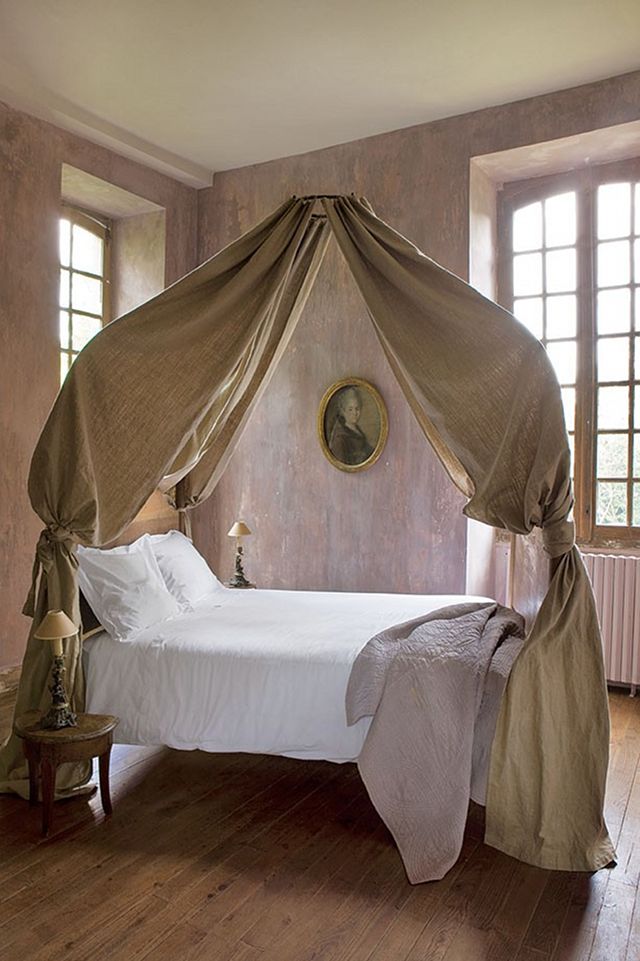 Very romantic.
Lovely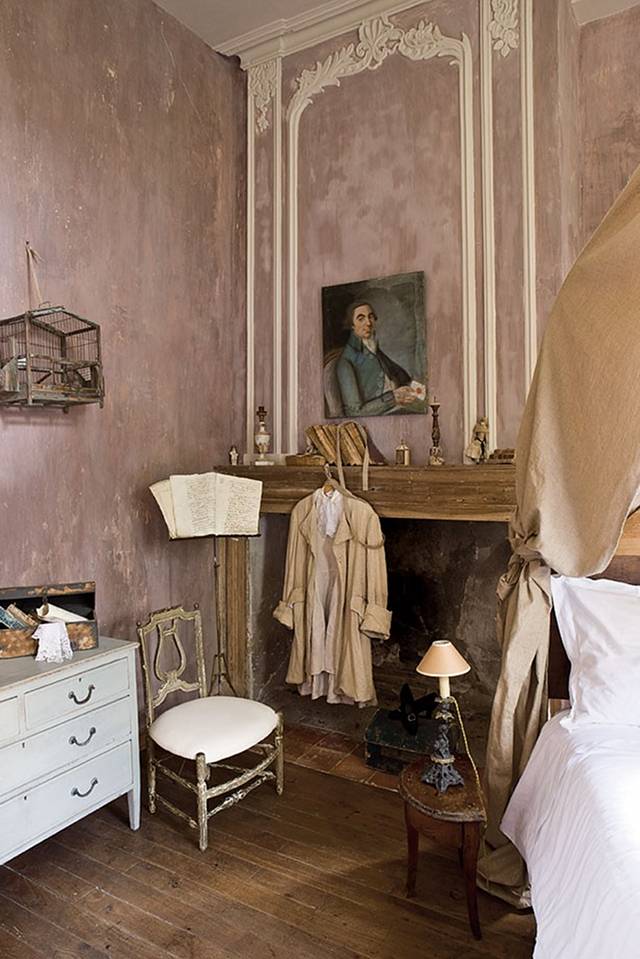 Having a fireplace makes this guest bedroom even more inviting.
Bathroom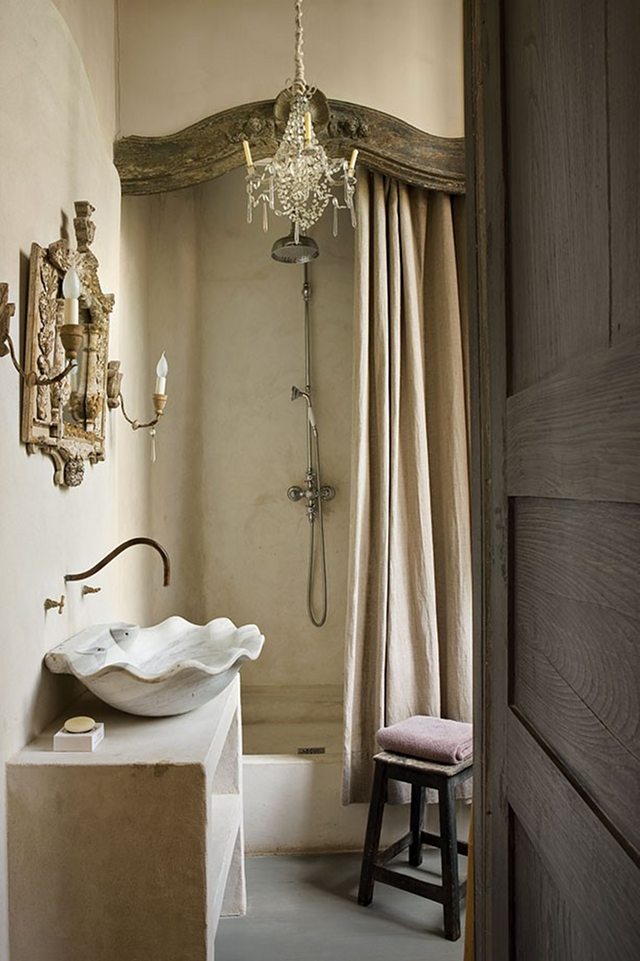 I won't forget this bathroom very soon. The sink, the hand-carved mirror, the antiqued sconces, everything is simply outstanding and so well chosen.
Sunny Hallway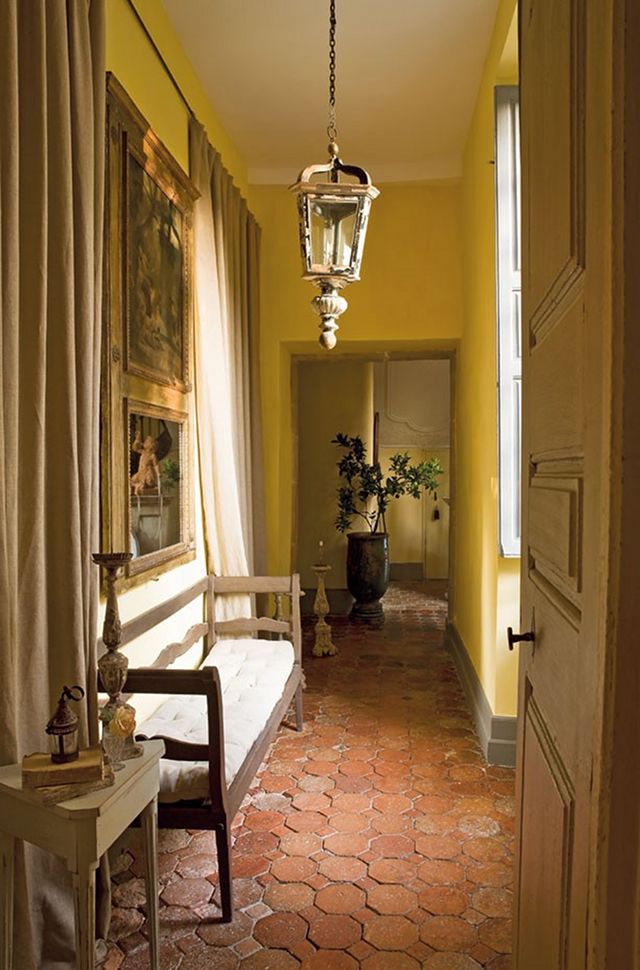 Beautiful Italian tiles.
Sculpture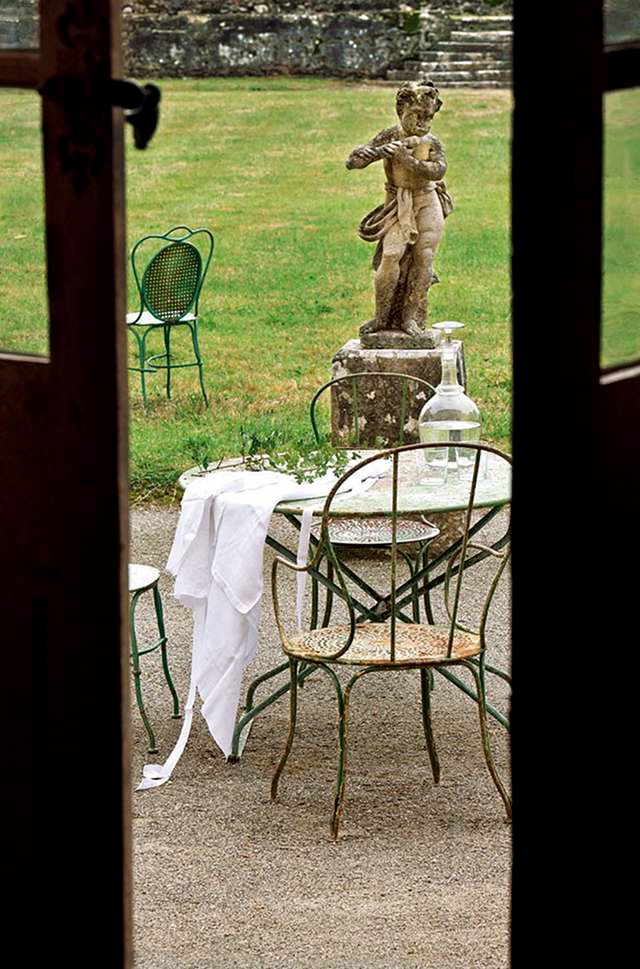 Just bring me my coffee and my favorite interior magazine. And silence… only the birds would be allowed to sing.
Imagining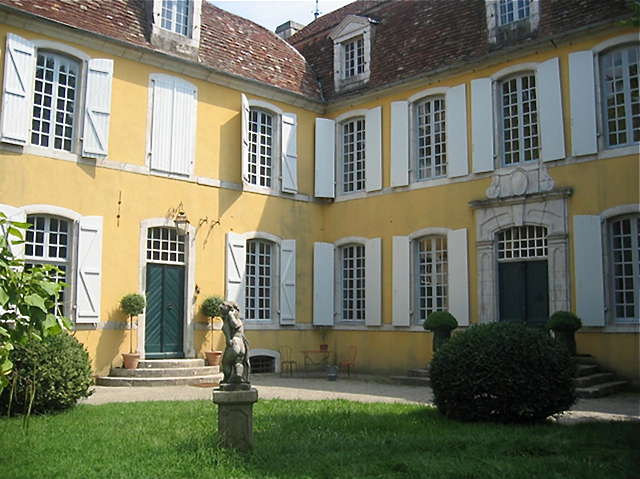 Imagine living in a house like this…
Pool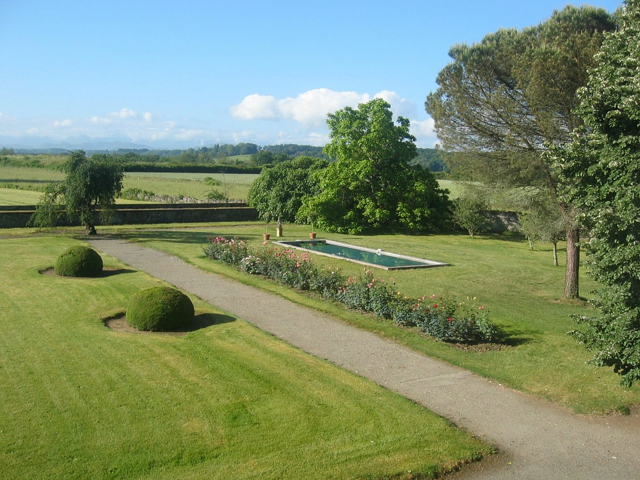 Having a rose garden by the pool is very romantic. I'd love to swim there smelling the aroma from the roses.
Mountains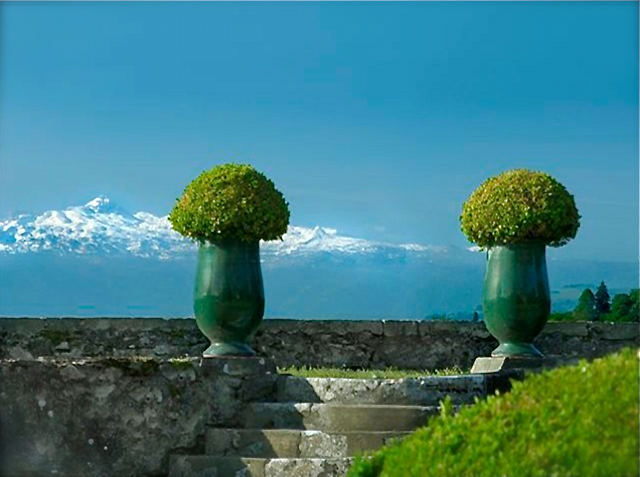 The Pyrenees mountains are the jewels from Southern France. They're located between France and Spain.
Seeing a place like this and people that are passionate about where they live is truly inspiring.
Thank you all for your support with my "spring cleaning" and painting. I'm basically done painting my house. It looks much better! I can't say I could relax during the last 8 days, but I hope to have a calmer week now. 🙂
Have a blessed week. I wish you a really peaceful yet productive week. Prioritize things that makes you and your loved ones happy. After all, shouldn't life be about that?
xo
Luciane at HomeBunch.com
Come Follow me on Twitter: Twitter/HomeBunch
Source: Mixr (photos by Gilles Trillard), Property's website: Magie des Lieux.
Save