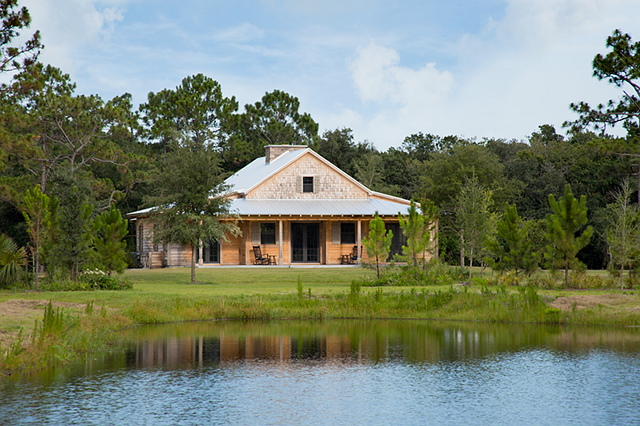 Pine Creek Sporting Club, located in Okeechobee, Florida, is a place exclusive for members, where you can go to relax with your family, play sports, ride horses, hunt or simply go to unwind and breathe some fresh air. The club has so many amenities, including concierge service, a helipad, a treehouse restaurant, bocce courts, swimming pool, horse stables and what really got my attention is the fact you can own a property there. You can choose between cabins or ranches. The cabins are designed by architect Denio Maderia and the decor is by Giana Allen Interior Design.
I truly love the setting of the cabins and ranches. The interiors are perfectly done in rustic-chic way.
Hold on to your horses, cowboys and cowgirls! 🙂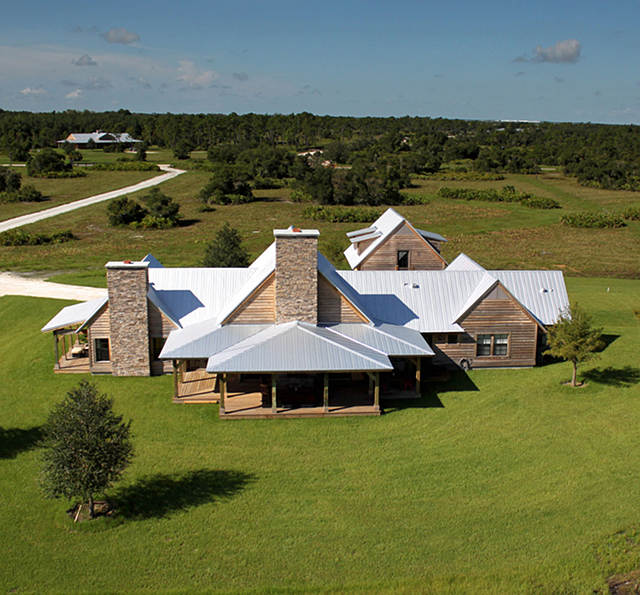 A beautiful ranch in Pine Creek.
Ranch's Family Room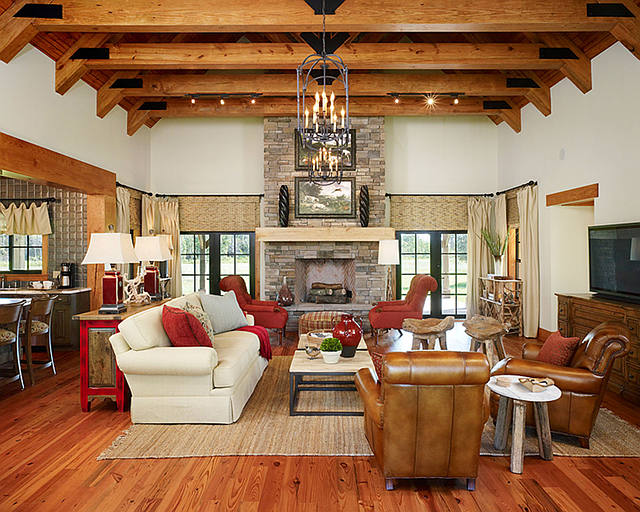 Beautiful room! I like red accessories because it makes the room feel warmer and cozier.
Kitchen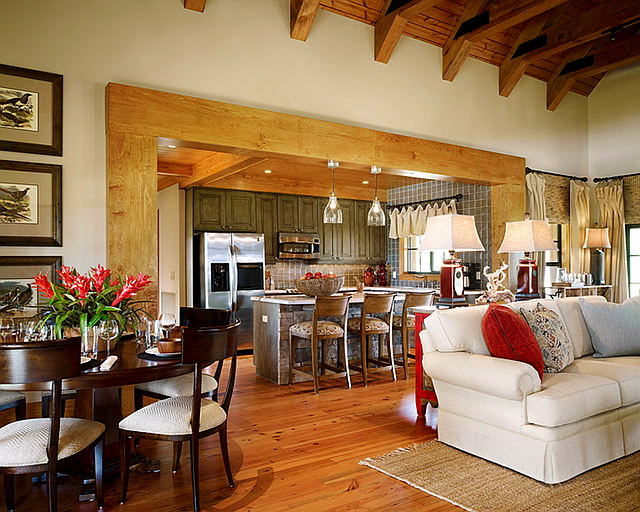 The color of the cabinets adds a rustic feel to this space and the round table brings some sophistication to the eating area.
Bedroom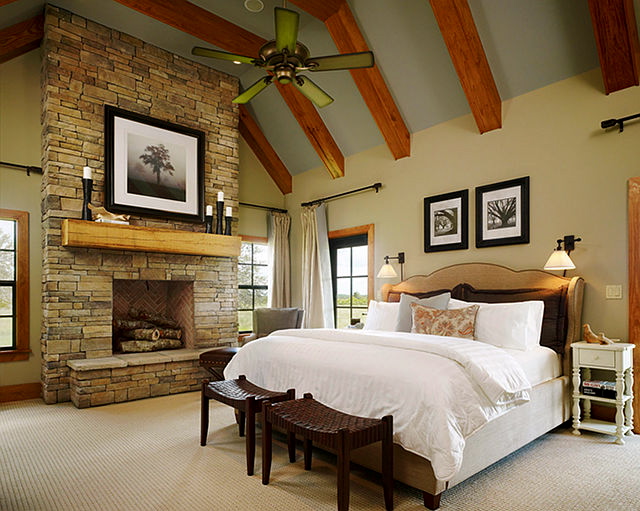 Having a fireplace in your bedroom is something really romantic and relaxing.
Veranda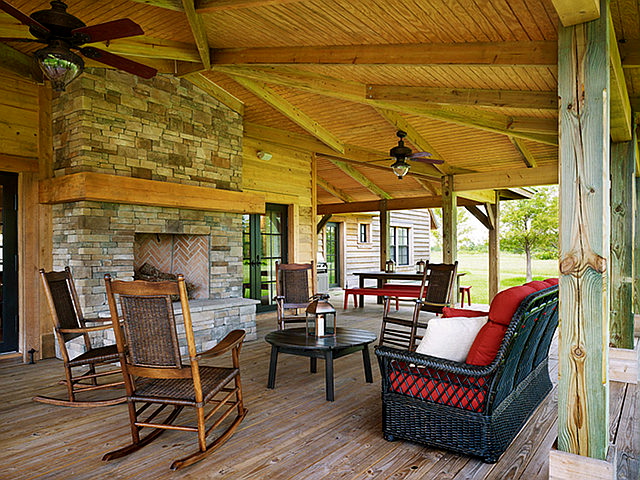 The only thing to do in a place like this one is to relax! Don't we deserve that?
Fire pit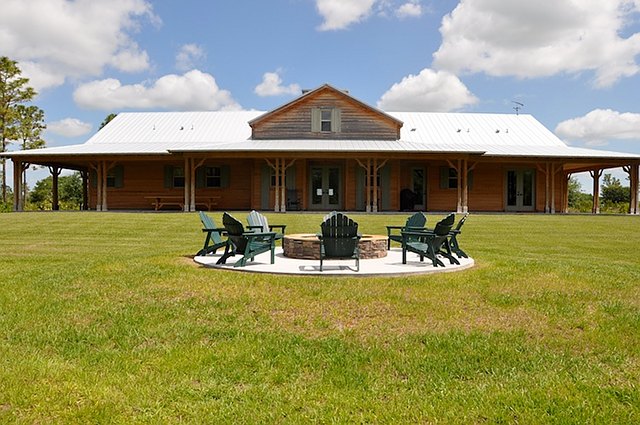 An ideal place to have your family around the fire and share stories about life.
A Little Cabin in the Woods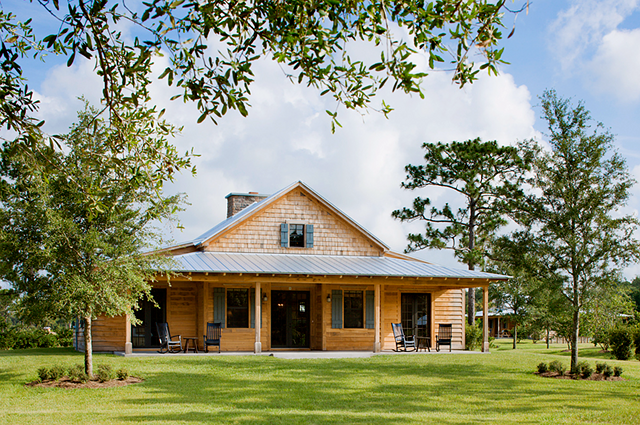 Well, not so little, actually. Isn't it dreamy? Wait until you see inside!
Beauty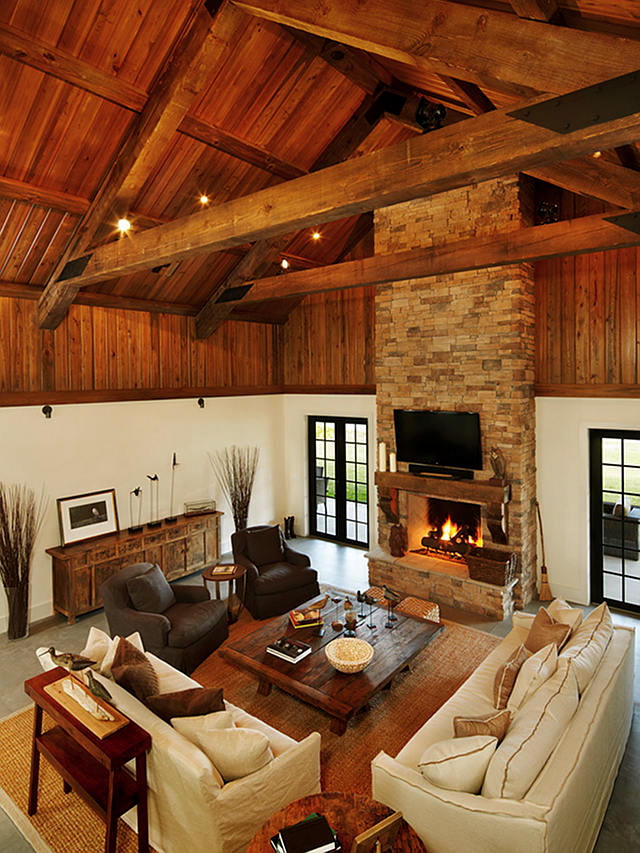 I love this family room and that fireplace is all you need on a chilly day at the ranch.
Country Chic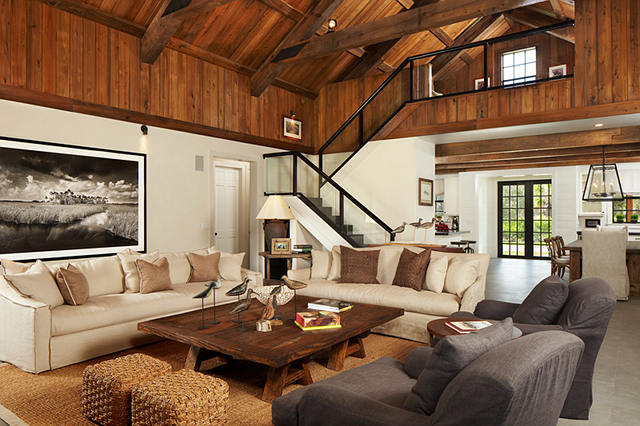 This cabin is my favorite! I love the beautiful mix of rustic and pretty furniture.
Kitchen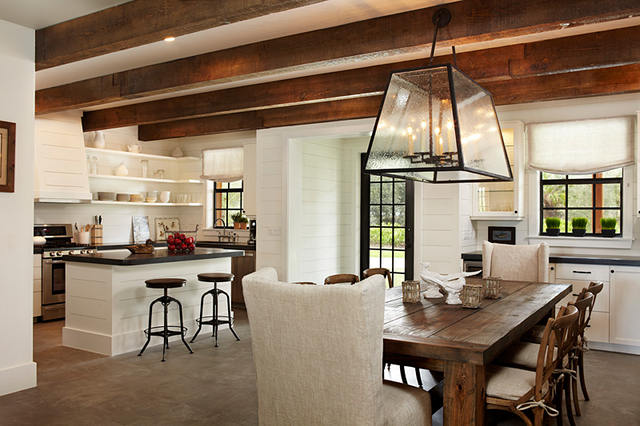 White and wood beams always look great together. Divine space!
Bedroom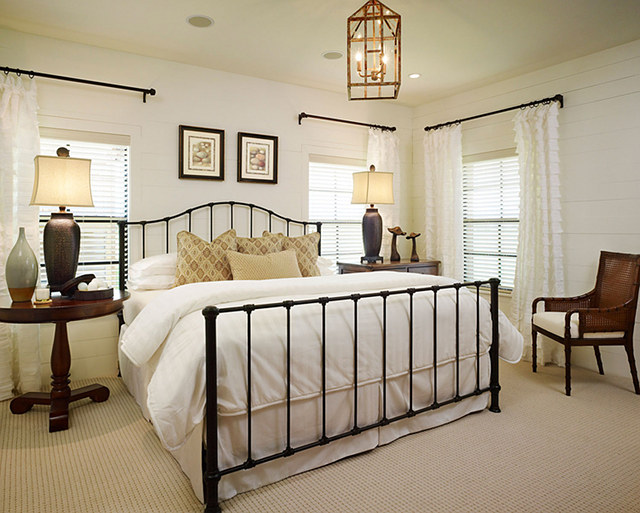 Great choices, from the bedding to the pendant to the gorgeous iron bed.
Master Bedroom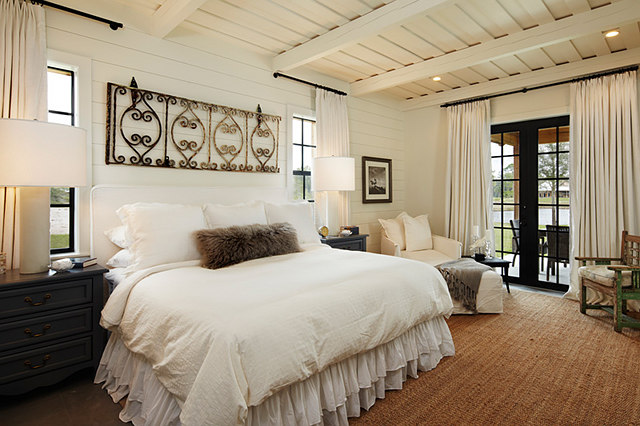 Stunning!
Bathroom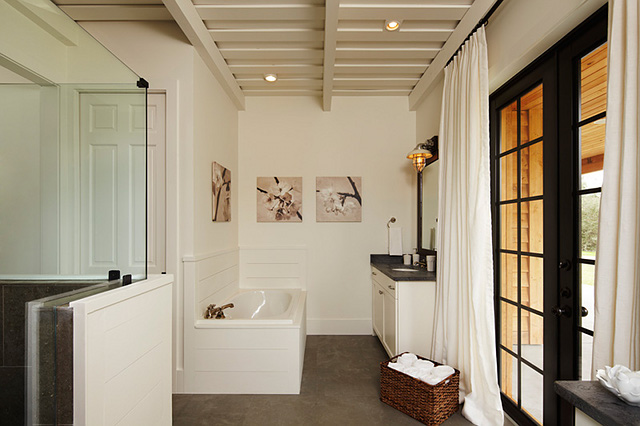 This is a very simple bathroom and it's perfect in this way.
Ranch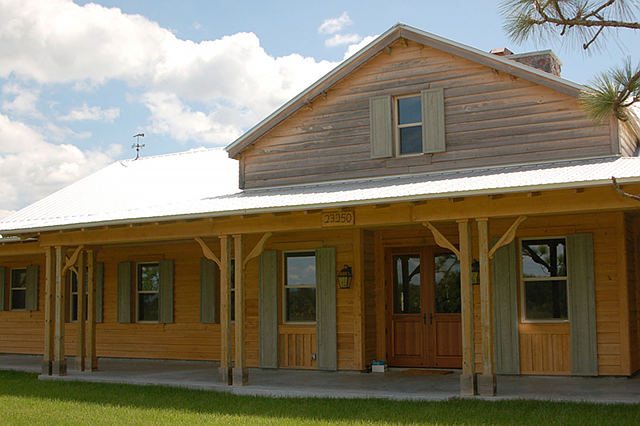 Country lifestyle is very appealing to me.
Cabin's Interior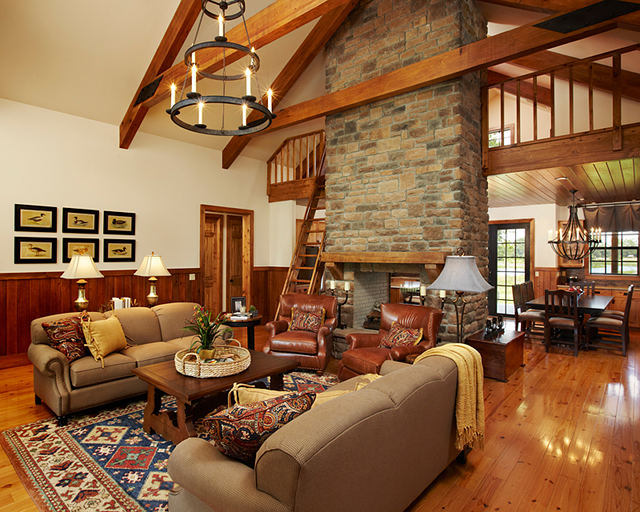 Well chosen decor. You simply can't miss that amazing fireplace. Can you imagine celebrating your holidays in this cabin? I'd love to do that.
Kitchen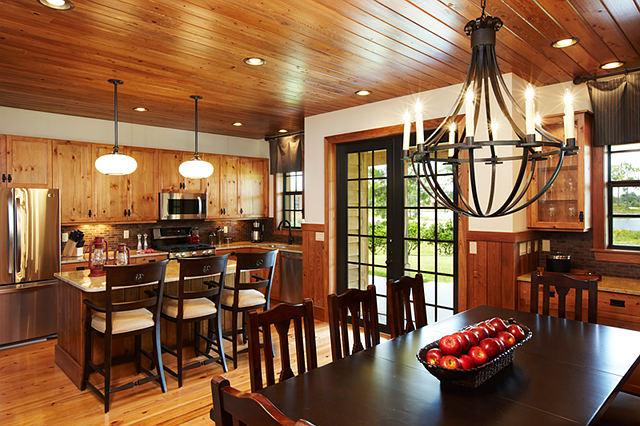 This really feels like you're in a cabin.
Master Bedroom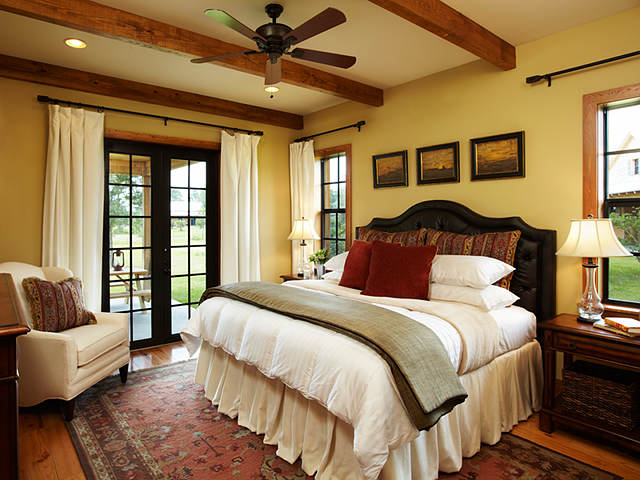 The door and windows look especially beautiful painted in black.
Guest Bedroom
Who wouldn't love to be a guest in this space? Lovely views of the lake.
In the Woods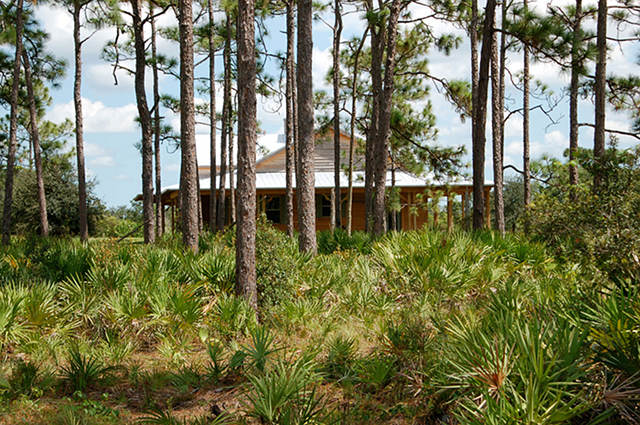 Peaceful…
Talking about "peaceful", aren't we all needing more peace in our daily lives? It seems the more that's created in the world, the more quietude we crave. I am a believer that sometimes all we need to do is to get ourselves closer to nature to find our center, our peace. You're lucky if you're surrounded by nature right now, but if you're in the middle of a busy city, having a busy day, I hope this post helped you relax a little, even if it was for a couple of minutes.
Enjoy your week and try to have a peaceful and harmonious one. 🙂
Thank you for visiting my blog. It's really great to have you here!
xo
Luciane at HomeBunch.com
Come Follow me on Twitter: Twitter/HomeBunch
Source: Luxista, Pine Creek Sporting Club.