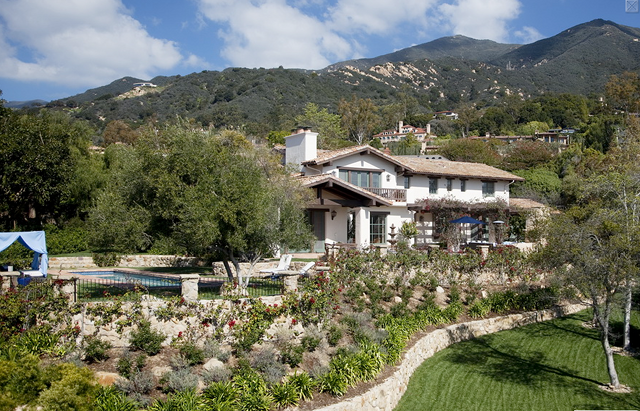 A sophisticated home should always feel a little bit glamorous, grand and it definitely should feel well thought out. I think a sophisticated space is only achievable if you pay attention to every detail in the room, not only the furniture and accessories, but also the architecture. And sophistication isn't achieved by only "throwing" different kinds of textures and elements. For example, this home became sophisticated, not because one room was done right, but because the entire house is connected by its beauty and great design. When designing a home, I think it's crucial to connect elements that sends a good and welcoming vibe. After all, a sophisticated interior is only well worth it when it's easy to live with.
Courtyard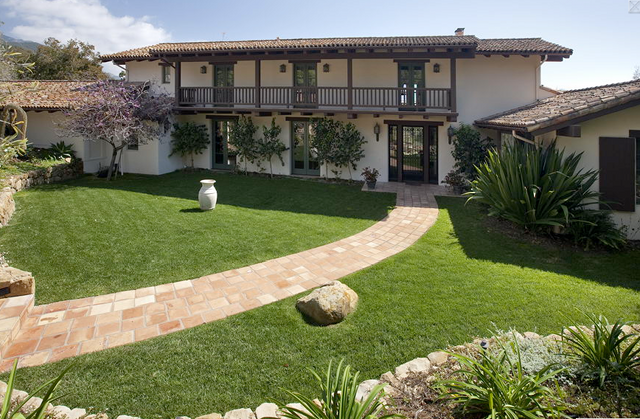 Lush lawns bring you to the house.
Living Room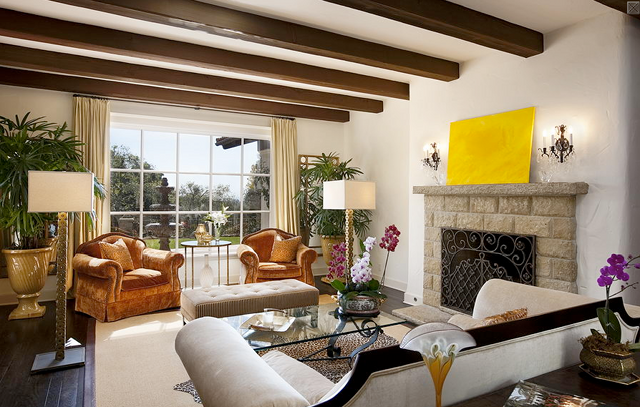 This living room is well dressed, but nothing over the top. A sophisticated room shouldn't be "over dressed".
Dining Room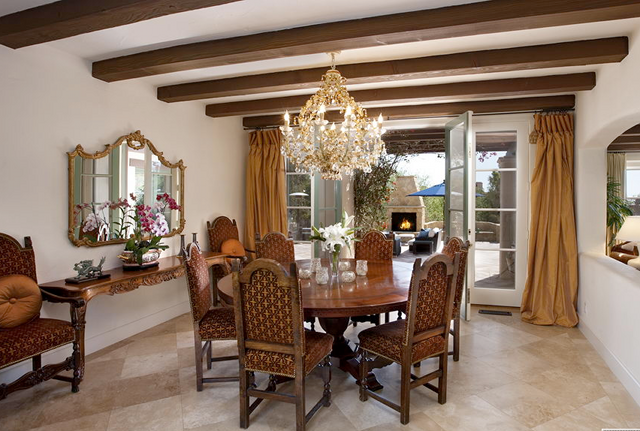 The furniture is pretty, but what takes this dining room to the next level is that chandelier and a rug would make it even more welcoming.
Kitchen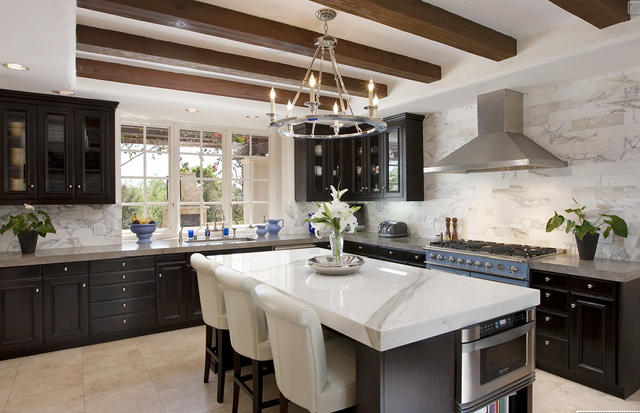 Dark cabinets can still look amazing! Yes, it seems that we're all so fascinated with the white ones that we forget how beautiful dark stained wood can be. Love the clean lines of this kitchen and that range is something else!
Family Room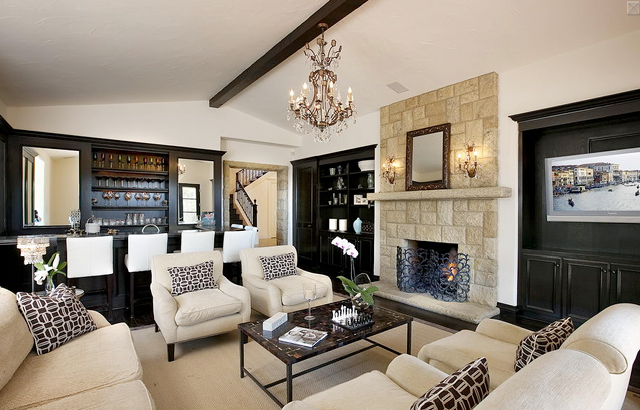 Okay… I'm not a big fan of having a bar in the family room. It's just not really appealing to me, other than that, I simply love this room. The pillows are also really pretty.
Master Bedroom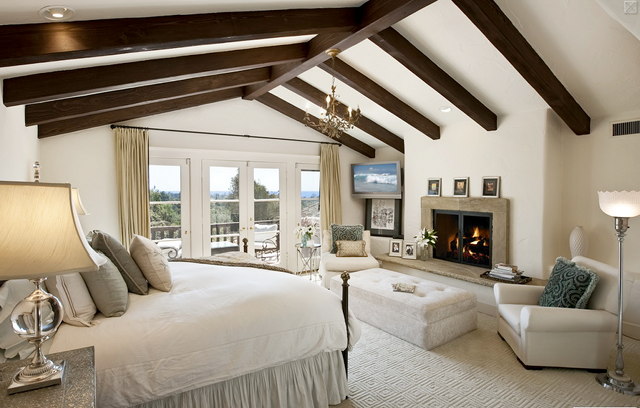 My very favorite place in this house! The beams are extremely beautiful and a fireplace is always great to have in a bedroom.
Master Bathroom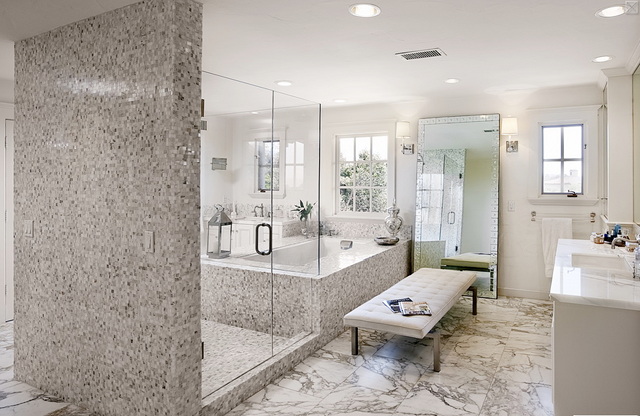 Very gray and very stylish. That mirror and the bench brings sophistication to this room.
Summer Breeze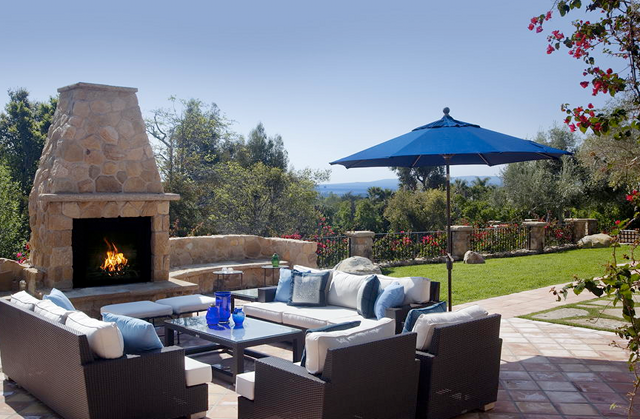 I love seeing blue outdoors. Isn't it a fabulous place?
Views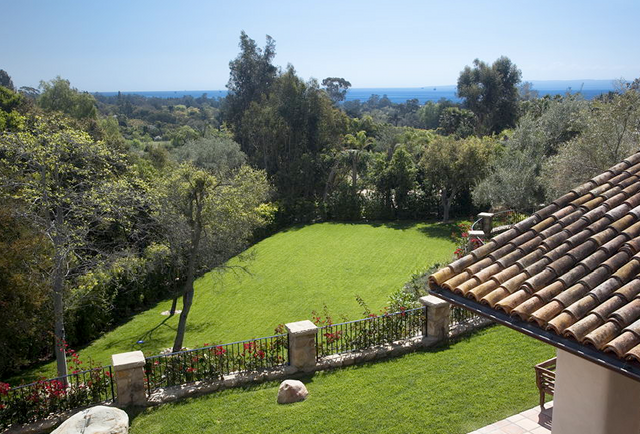 Is there anything more sophisticated than ocean views?
Remember, we don't need to live in a multi-million dollar home to be able to have a sophisticated space. You can also have it by bringing beautiful things into your space, according to your budget and to your particular taste. If you ever need any help with interior design, you can contact me here: HB's Design Service.
Have a wonderful day, my friends and thank you so much for your daily visits. I truly appreciate you being here!
Please, come back tomorrow for our Cool or Fool!
xo
Luciane at HomeBunch.com
I Can Help You with Interior Design: HB's Design Service.
Come Follow me on Twitter: Twitter/HomeBunch
Source: Susan Conger.