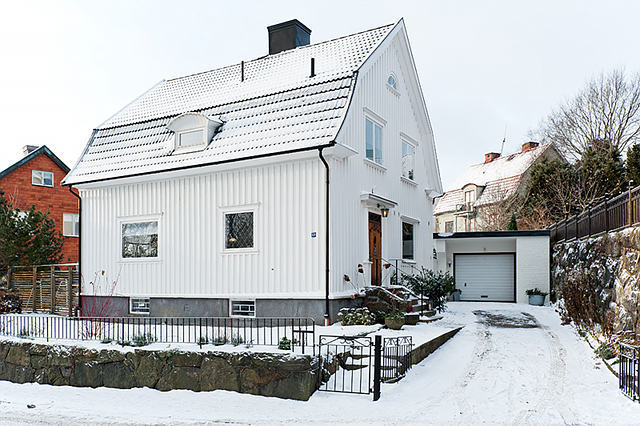 Have I told you that I'm thinking of painting my house white? I am not sure if you know it, but I'm selling this house but I am so tired of its colors… I want serenity and nothing brings more serenity than a white room. White isn't as easy as it seems, working with white walls can be very tricky and you should use many different textures to achieve a comfortable atmosphere. I love seeing Swedish houses because they use lots of white but they know how to do it very well, they always add some unexpected piece of furniture, some splash of color with art or decor. They simply know how to use white in a very beautiful and fun way.
I hope you enjoy seeing this place.
By My Door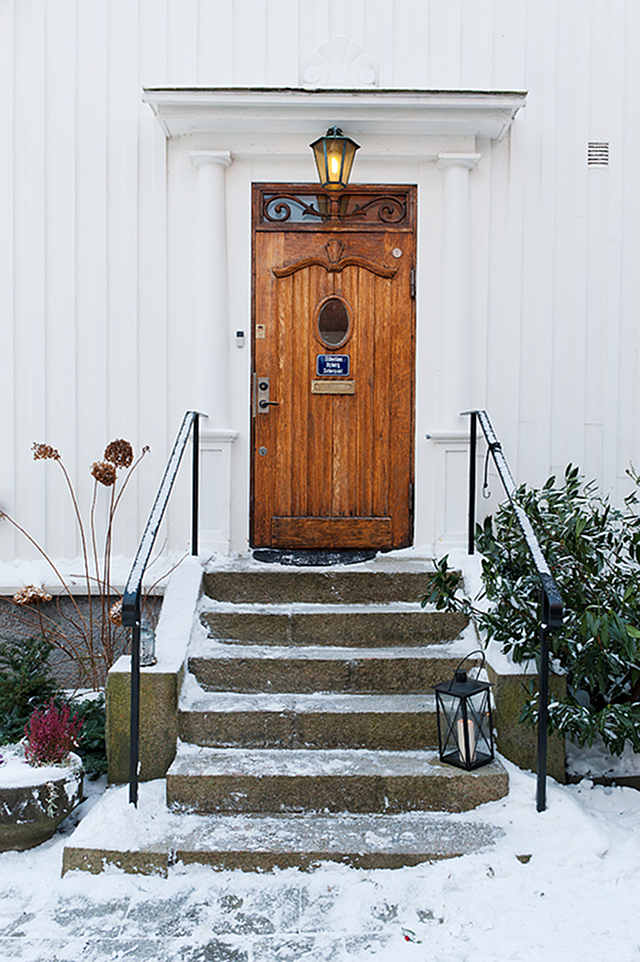 This house was built in 1925 and has so much charm!
Old & New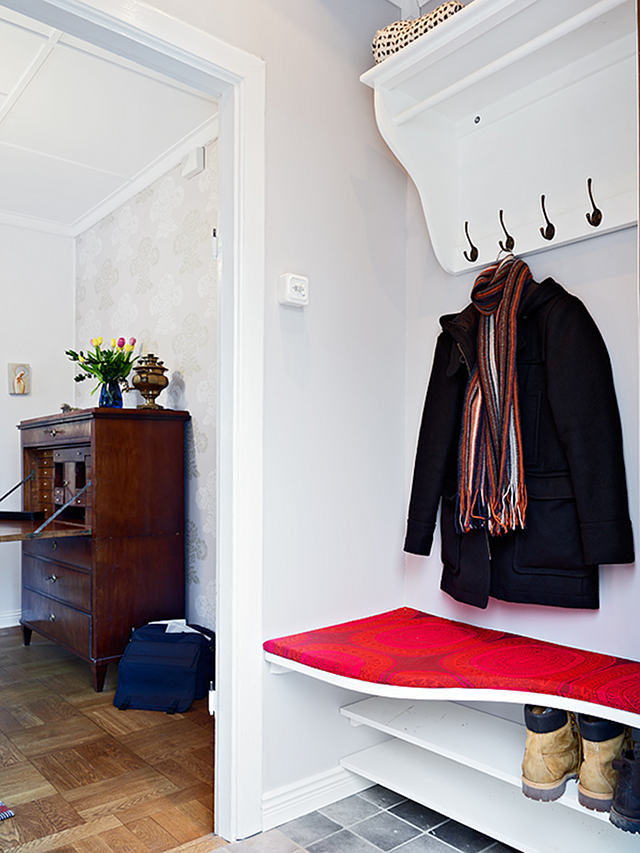 In this house you'll find an interesting mixture of old and new.
Foyer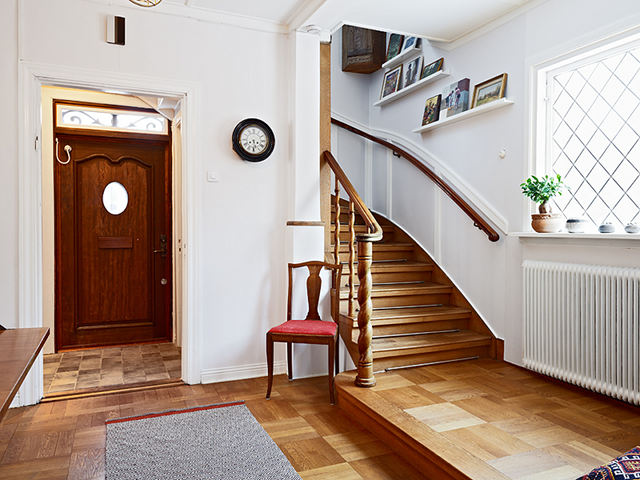 Beautiful hardwood flooring and staircase.
The Doors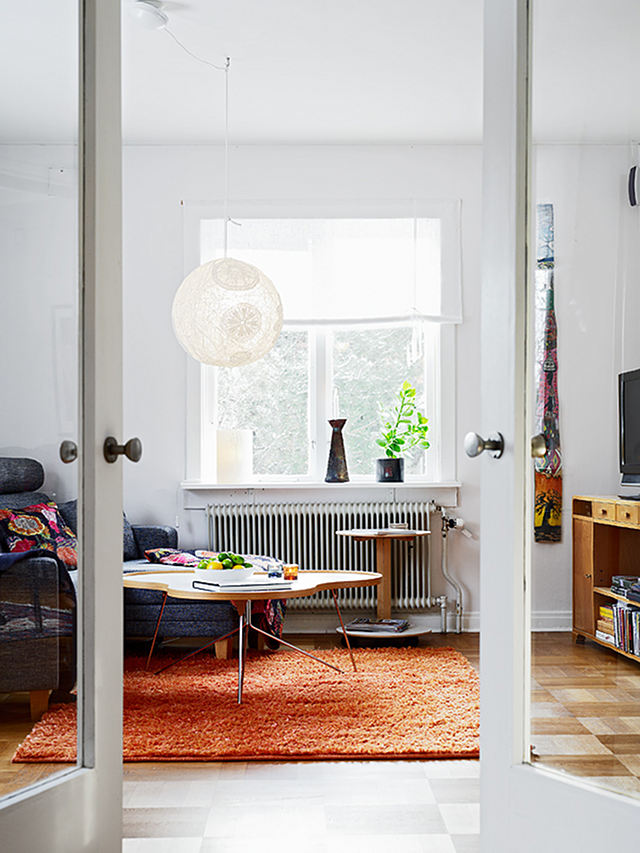 Clean lines and strong colors make this an inviting room. Want to come in?
Colorful White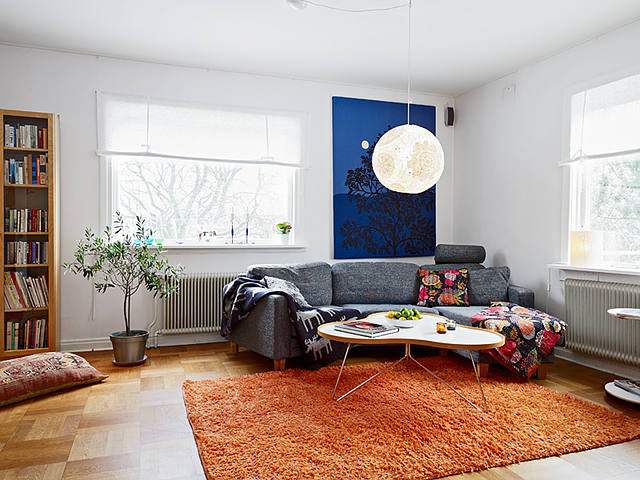 Another reason to love white walls is that you can use any other color with it. Love the strong blue art against the white wall.
Make a Fire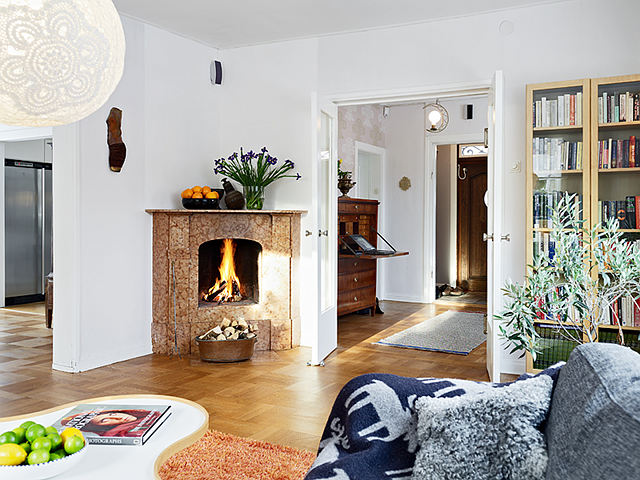 Oh, how great is to have a fireplace in a house in Sweden? Note the light fixture in the next room, it looks like a crescent moon, so pretty!
Dining Room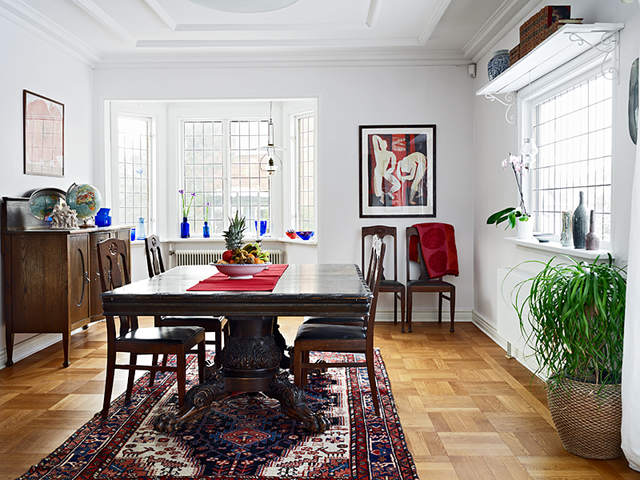 The rug contains all the colors of this room. Great choice! Beautiful table, classic pieces.
Blue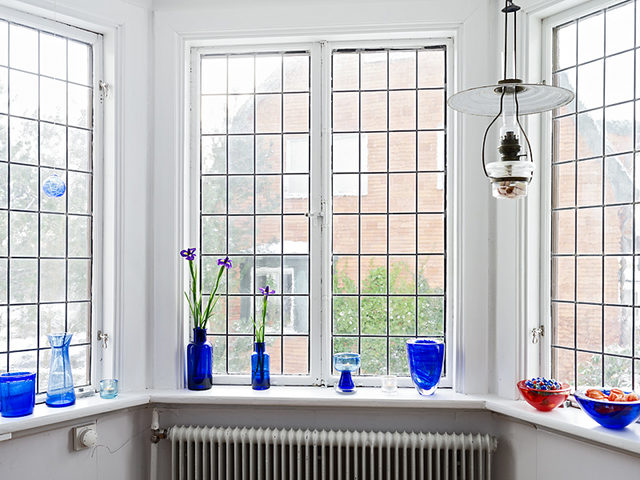 I love this! Don't you? You can always bring interest and color to a room with simple things.
Kitchen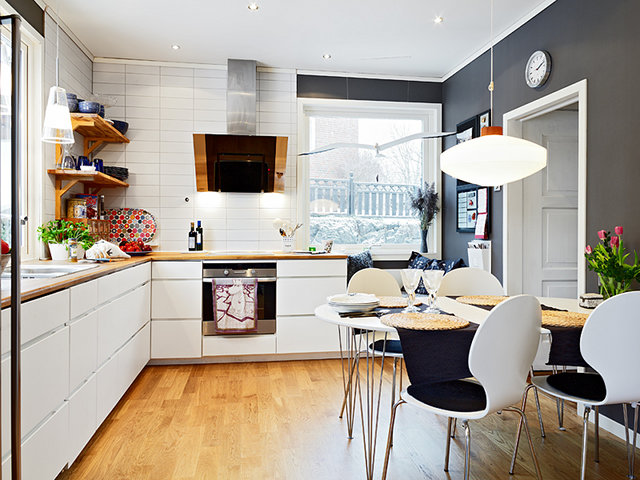 You'll rarely find a big kitchen in Sweden but this one has a very fair size and lots of style.
Grays & White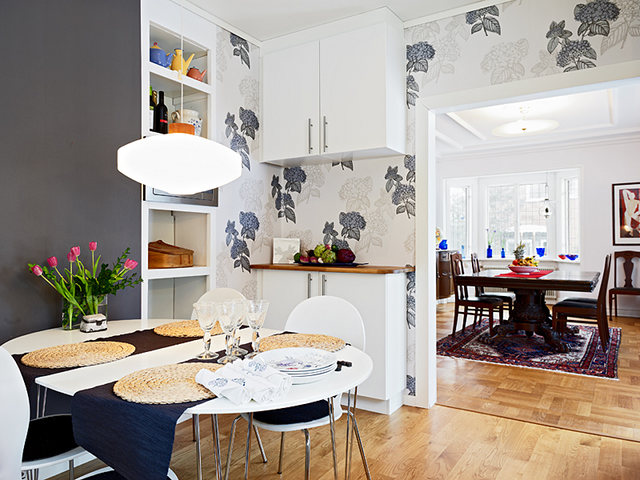 Gray is a great "marriage" with white. Really well done!
Going Up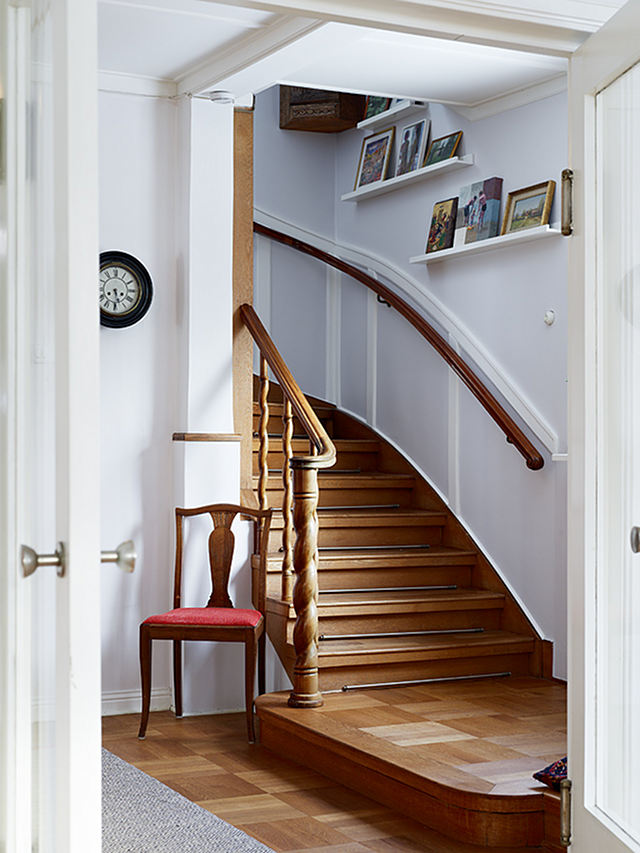 This is stunning! I love the staircase and the art on the shelves.
More Blues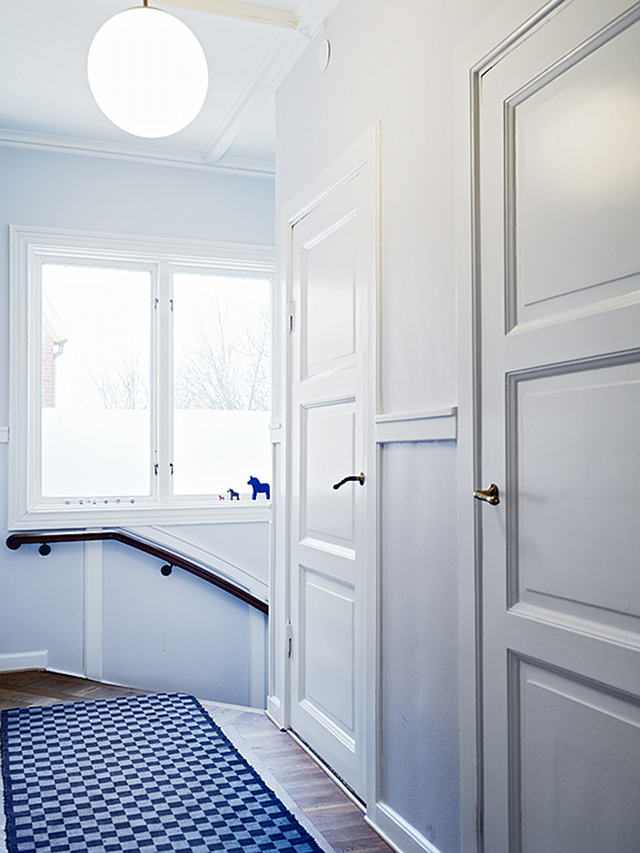 This is really fun! Nothing is too serious in this house… life should be about that!
Master Bedroom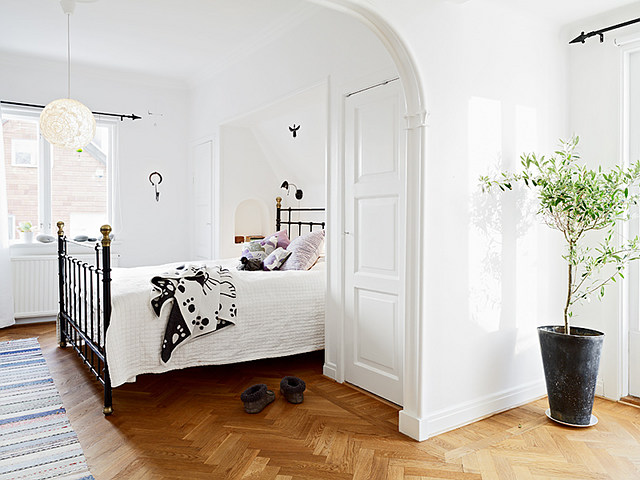 The architecture of this space is so perfect! The arch, the space where the bed is located and what about the floors?
Mix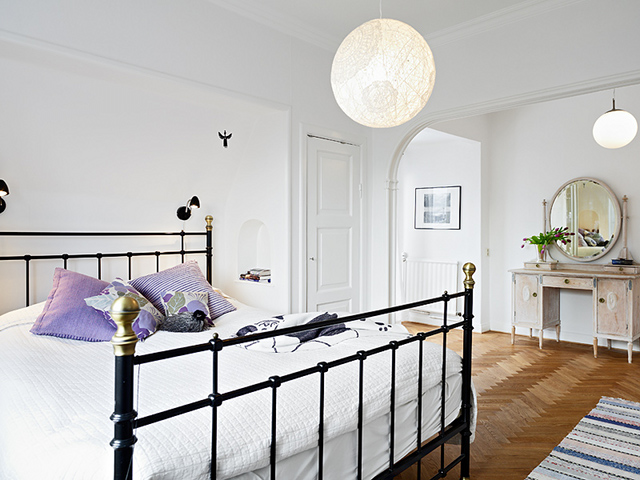 Love the vintage feel with the modern lights. Pretty!
Open It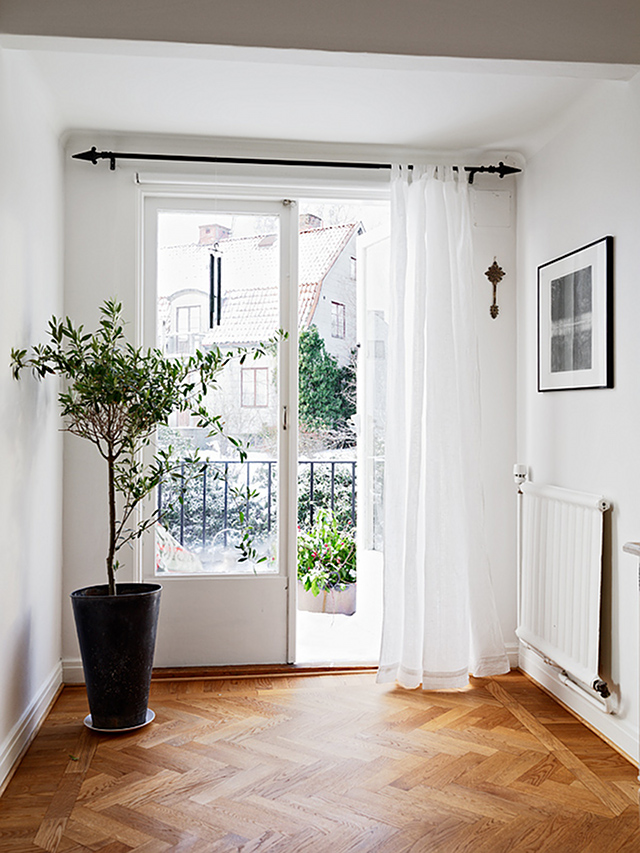 This master has a very charming sitting area and it opens to a…
Beautiful Balcony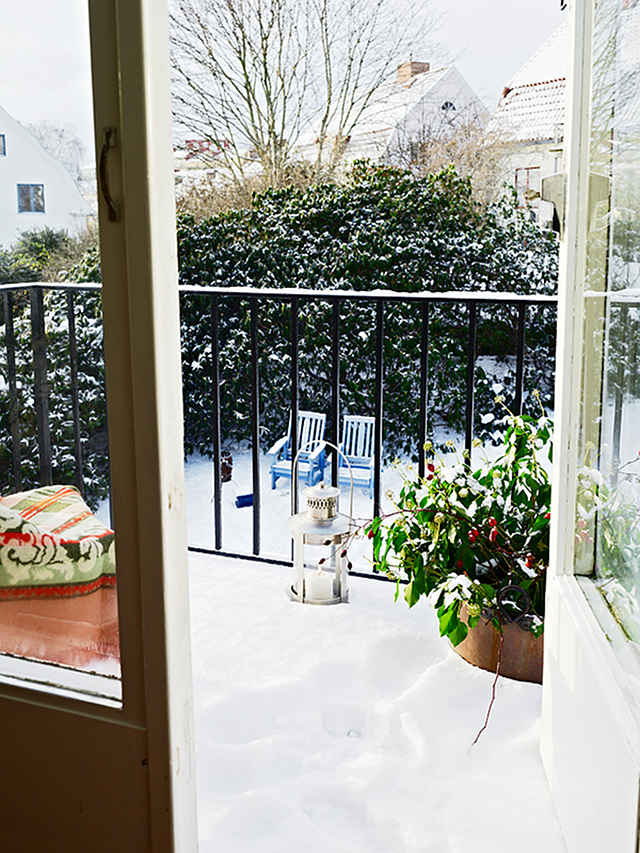 This beautiful balcony is a great spot to sit and have a cup of coffee on a warmer day.
Touch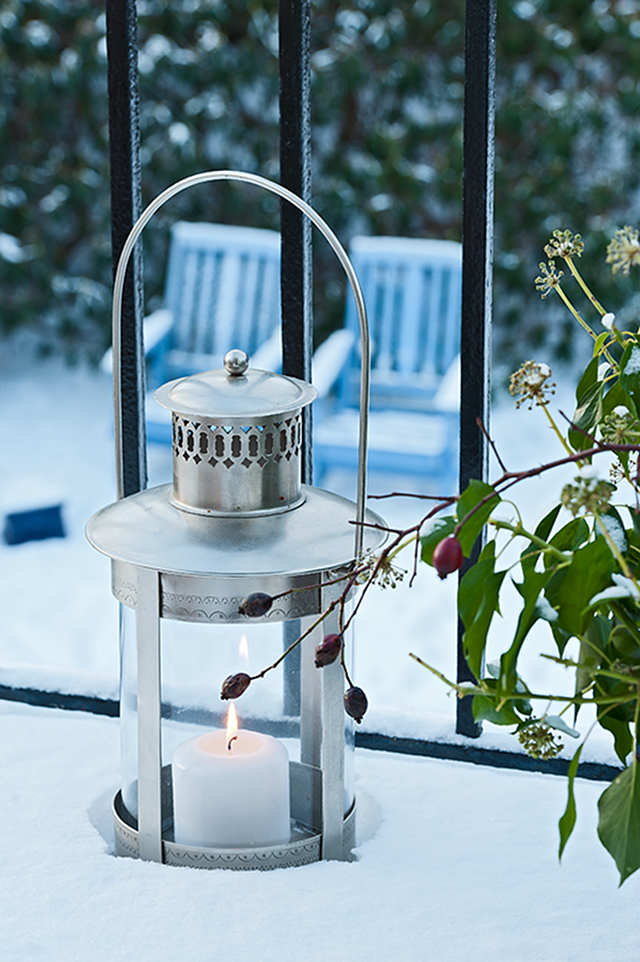 Whenever I see a lantern, I need to post it! I'm passionate about lanterns.
Lucky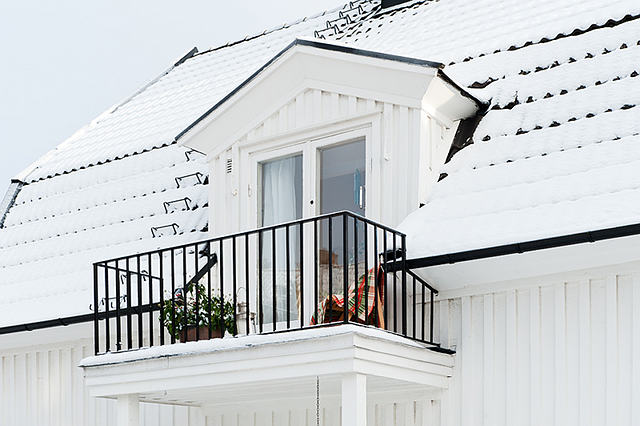 A really special place.
Seasonal Beauty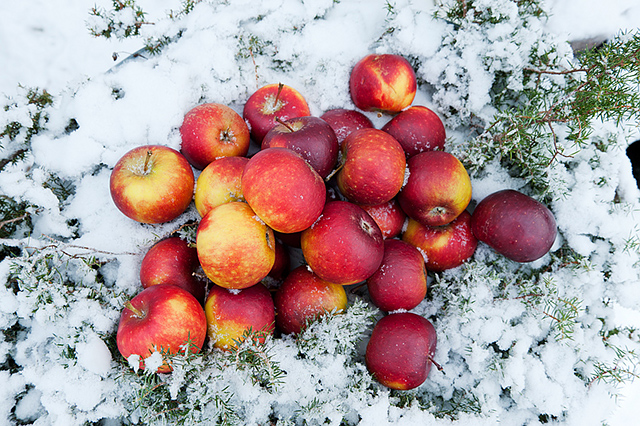 Juicy and delicious. Have one a day! 😉
We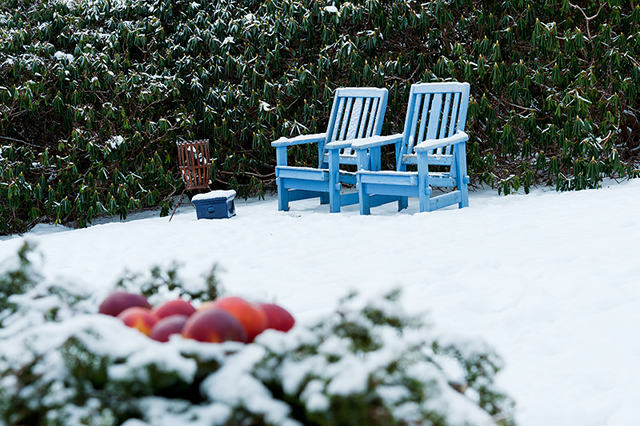 Beauty can be added anytime, anywhere.
I hope you've enjoyed this place as much as I did. I love to see houses abroad and it always makes me want to visit the country. I need to add Sweden to my list! 🙂
Have a Bright Day!
xo
Luciane at HomeBunch.com
Wonder what I'm up to? Come follow me on Twitter: Twitter/HomeBunch.
Source: Stadshem.