Very Personal
People say that kitchens are the "heart" of a house, if that's true, some "hearts" here are made of "gold" and some are simply "average".
On this list of celebrity kitchens you'll see that I didn't post only perfect, dreamy kitchens. Some are pretty, some not so much. Some even need updating, but what I wanted to show you was a little bit of their personality, because I am sure that if there's a place in your house that you try to decorate and do it your way, that place must be the kitchen. So, let's be a little curious and spy into these celebrity kitchens.
Gerard Butler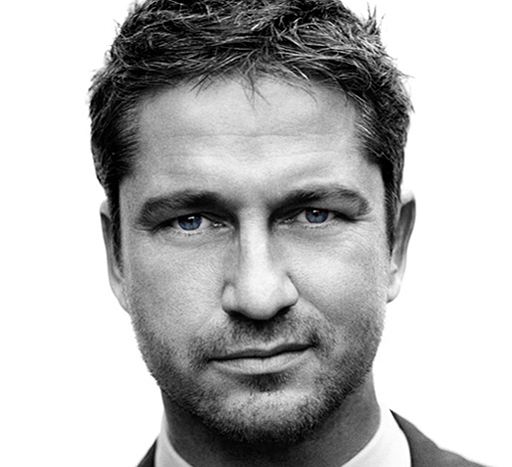 New York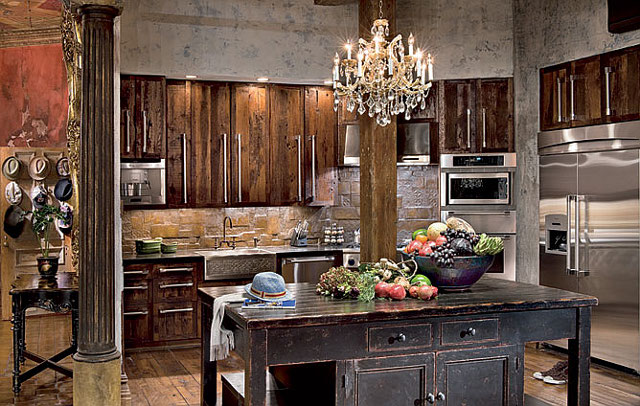 This is so original! The kitchen's cabinetry and backsplash were fashioned from leftover flooring materials. Photo: Architetural Digest.
Madonna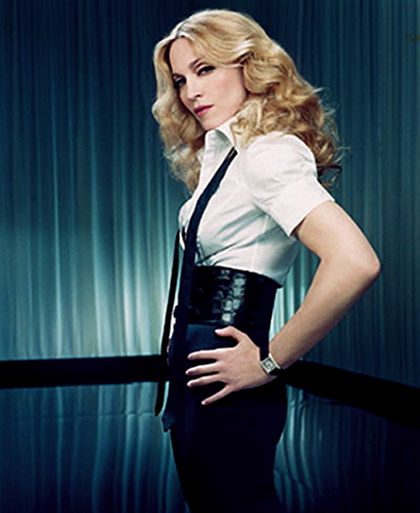 New York Apartment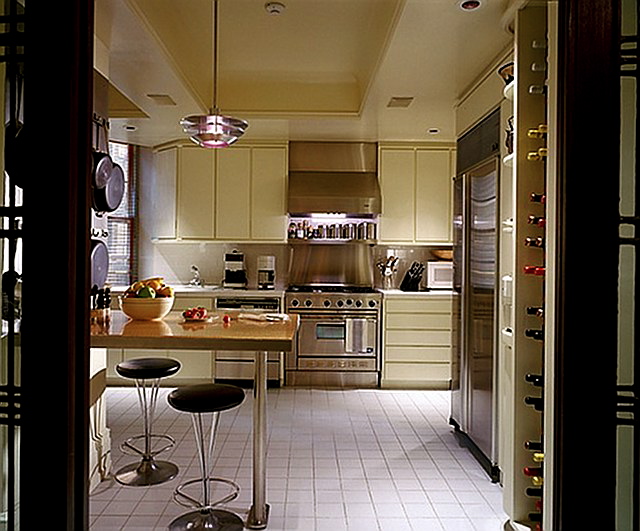 Madonna's kitchen is neutral and has great appliances. Photo: Architetural Digest.
Rob Lowe
Santa Barbara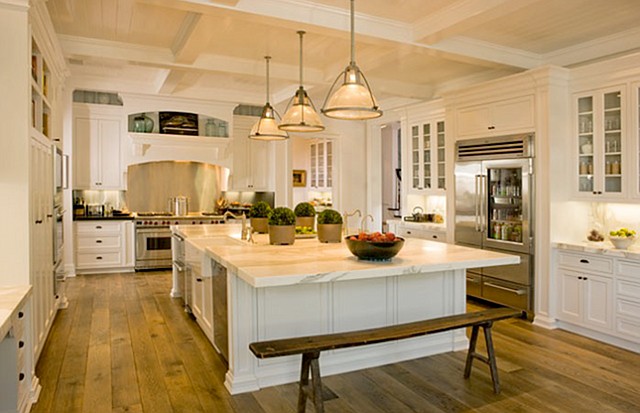 Gorgeous kitchen! I love the idea of having the antique bench instead of stools. It adds so much charm. You can see his complete house here. Photo: Architetural Digest.
Diane Keaton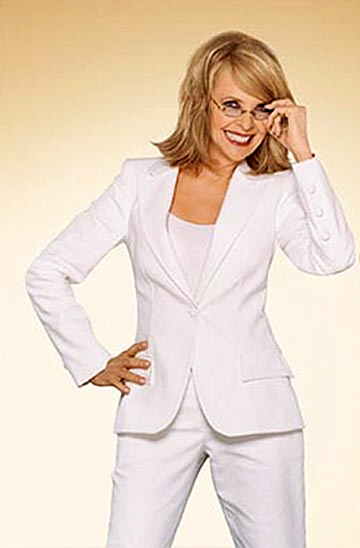 Bel- Air.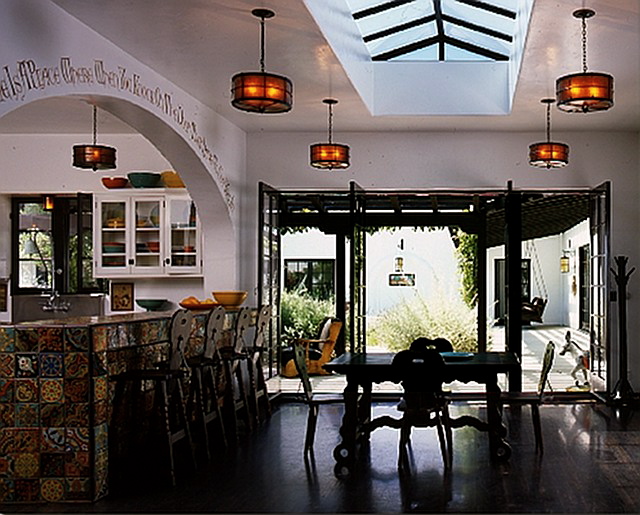 I totally can see Diane in this kitchen. It's airy, fun, colorful and has a strong personality, like its owner. Photo: Stephen Shadley Designs Inc.
John Mayer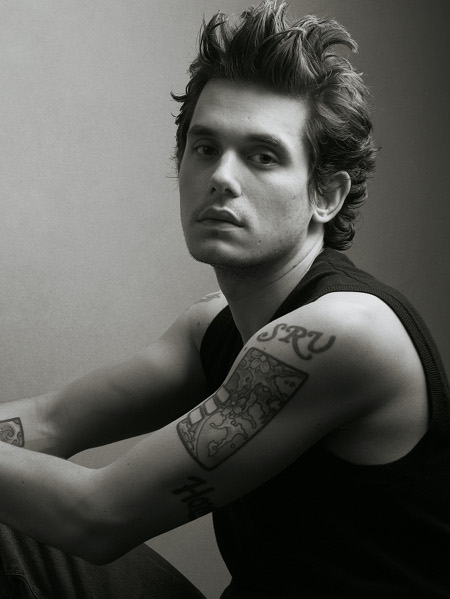 New York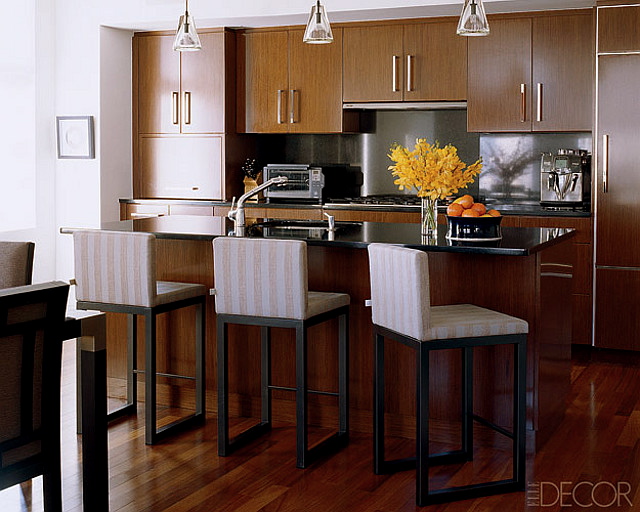 This is a nice yet masculine kitchen. Perfect for a bachelor like John. Photo: Elle Decor.
Winona Ryder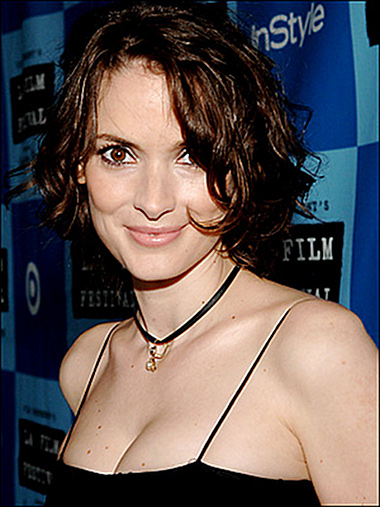 Los Angeles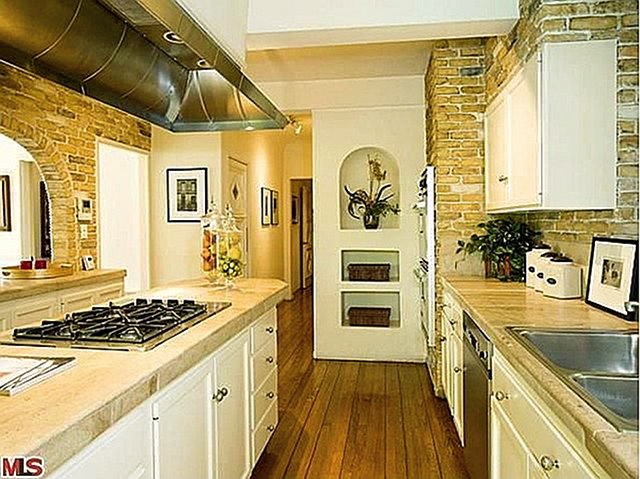 Winona is another celebrity trying to sell her house. How much? $ 3,95o,000.
Gwyneth Paltrow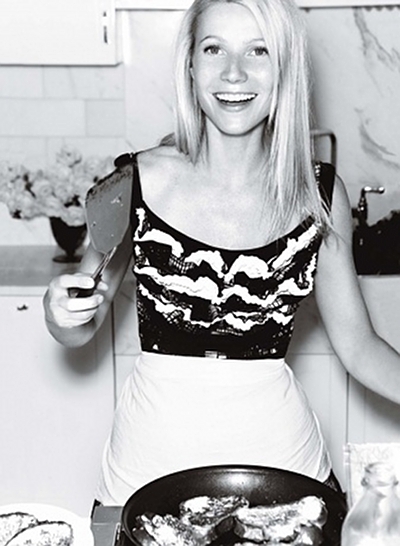 New York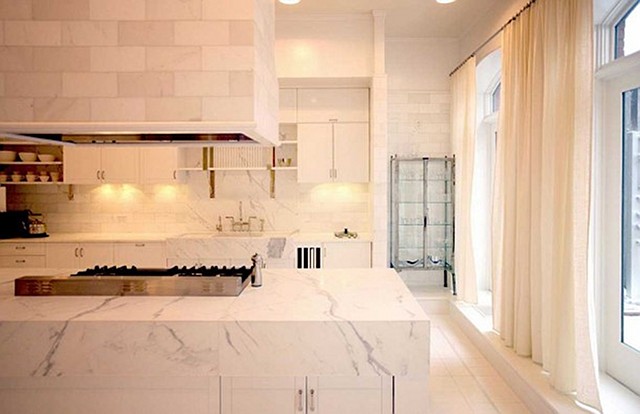 Very stylish and clean. Love the idea of having the curtains to soften up the room. Photo: Vogue, via Hooked on Houses.
I hope you've enjoyed seeing some interesting kitchens from some interesting celebrities. 🙂
Let me know your favorite one!
Thank you for being here!!! If you haven't left a comment yet, please do so. I love to know my readers.
Posts of the Week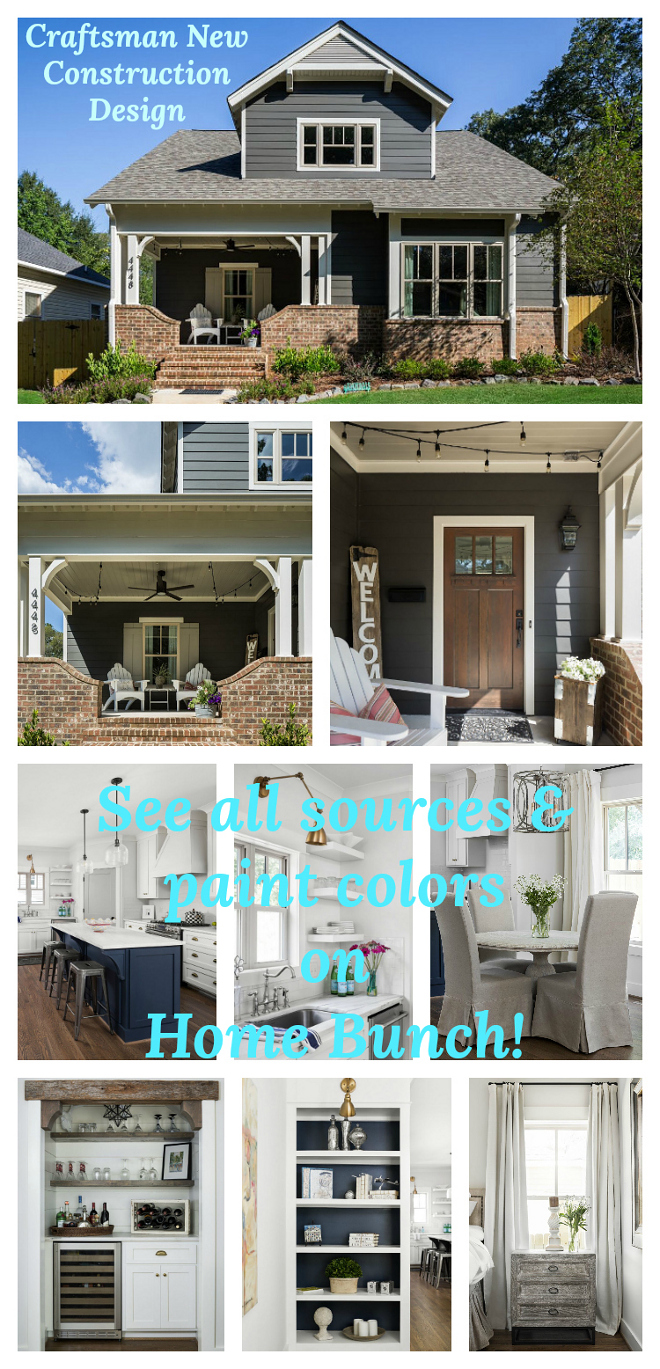 Trending on Home Bunch:
Fall Decor
See more Inspiring Interior Design Ideas in my

Archives.
Interior Design Ideas:

Paint Color
Hello everyone.

Wow! So many great spaces, so many beautiful ideas. I really hope you could take a break from everything and just have some time for yourself doing something you enjoy. 🙂
Thank you for being here my friends and I hope you have a Blessed weekend! We'll talk again very soon.

with Love,
Luciane from HomeBunch.com
Follow @HomeBunch: