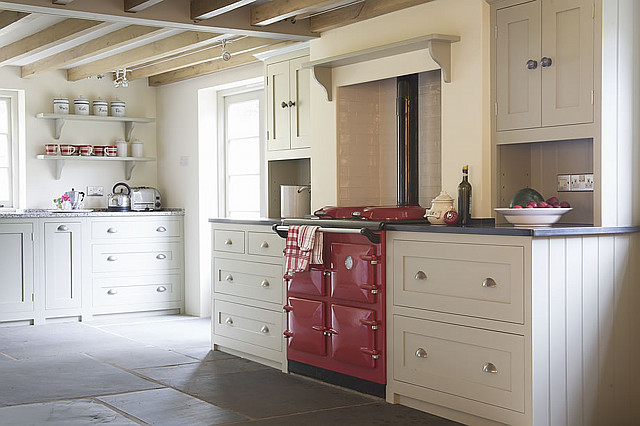 A charming kitchen is one where you feel at ease while cooking, feel comfortable with the appliances, and most importantly, it's one that has character. It doesn't need to be following a trend because its charm is timeless.
These beautiful kitchens are from Landmark Kitchens, a company from the UK. Here is what they have to say about their designs: "Our kitchens are not ostentatious. They are ergonomic, highly functional and beautifully crafted living spaces for socializing and entertaining."
I couldn't agree more.
A Bit of Country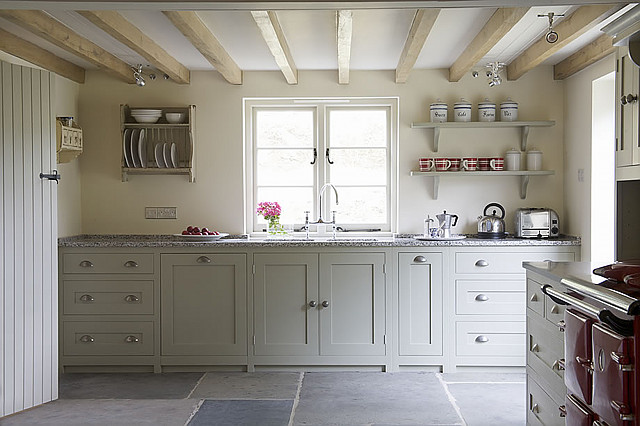 A kitchen I could see myself cooking in. It feels like a farmhouse kitchen.
Hot Red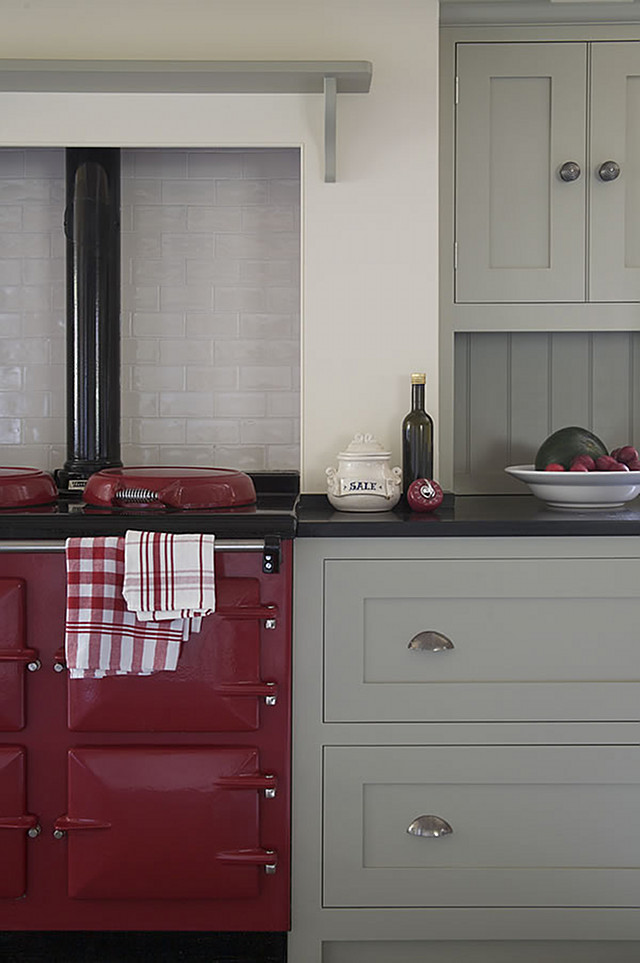 Oh, red! You look so beautiful in a kitchen!
Thinking Sink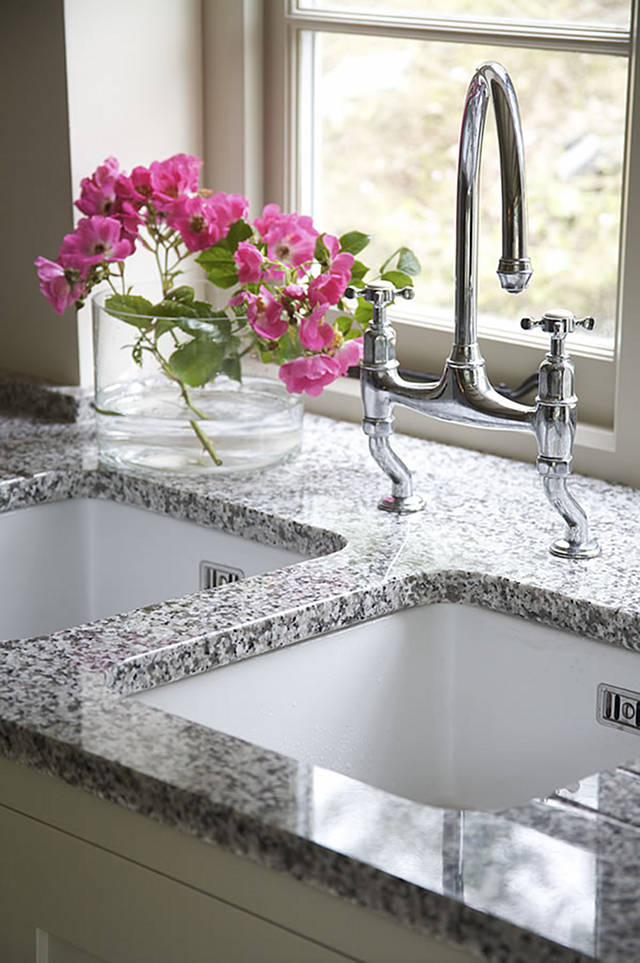 Charming kitchens don't forget the details.
Good Morning, Love!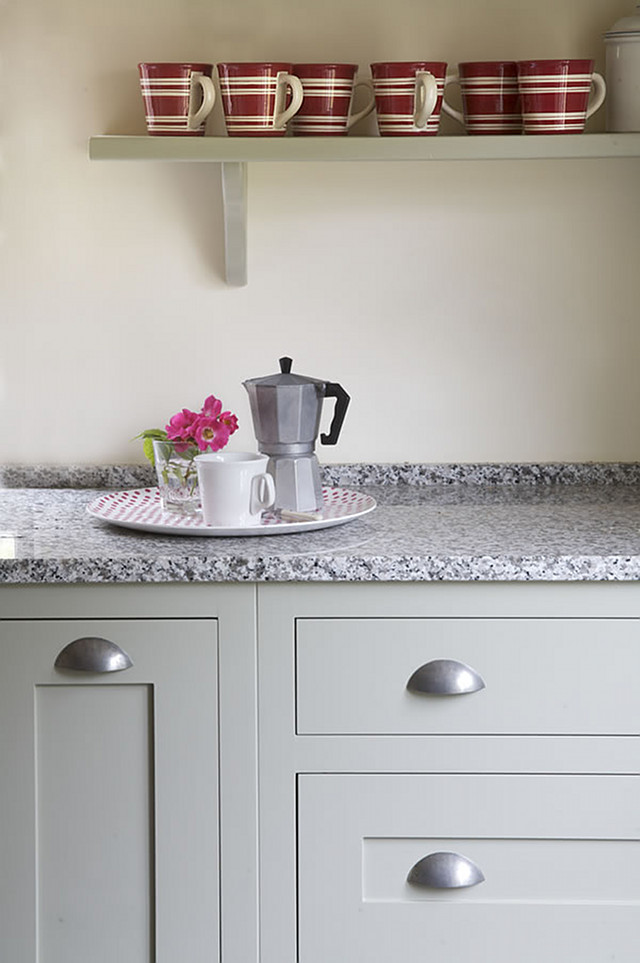 Coffee.. coffee.. coffee… Do I sound obsessed? Well, I'm not drinking coffee since I found out I'm pregnant and you have no idea how much I'm missing it! So, seeing this picture is a huge temptation for me! 🙂
Blue Sky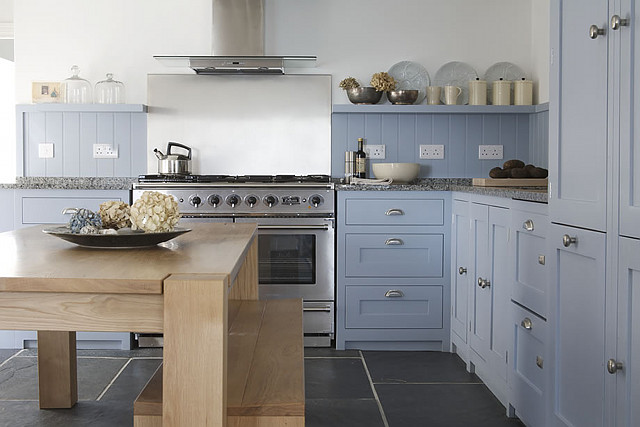 This kitchen feels more urban but still feels very welcoming. Gorgeous table and benches, always a favorite!
Smooth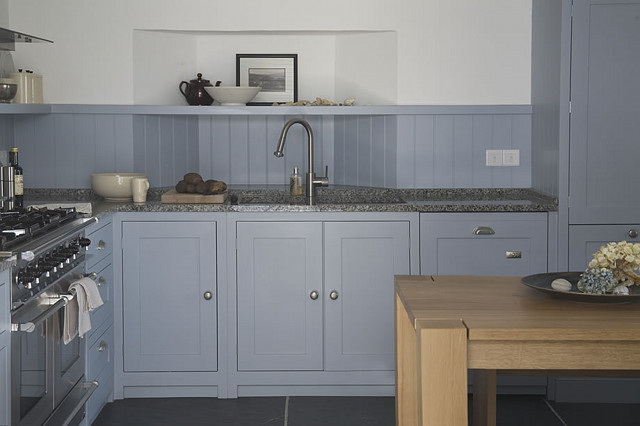 I really like the color of the cabinets. Would your have it in your kitchen?
Counter Space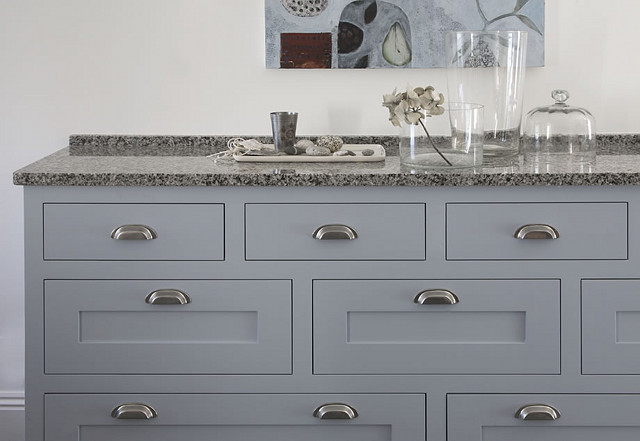 Counter space is always a must in any kitchen. This granite looks just fine with this color, but I'd love to see a white marble. It would make the blue feel more vibrant and alive.
Home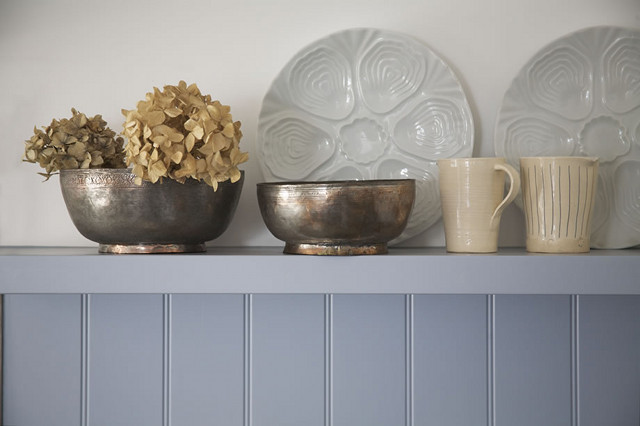 Displaying things that you like and are special to you makes you feel happier to be at home.
Storage
Simple things that when well planed can make our lives much easier. A well designed kitchen should have plenty of useful storage.
Family Time
Enough space for a busy life. Well planed and really pretty.
Time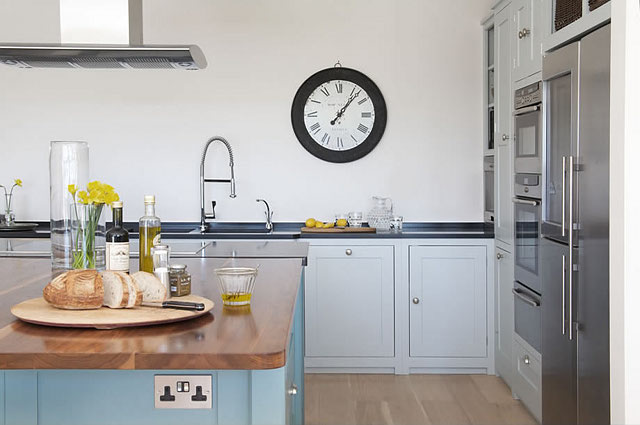 Love the oversized clock and I'd never say "no" to freshly baked bread.
Oversized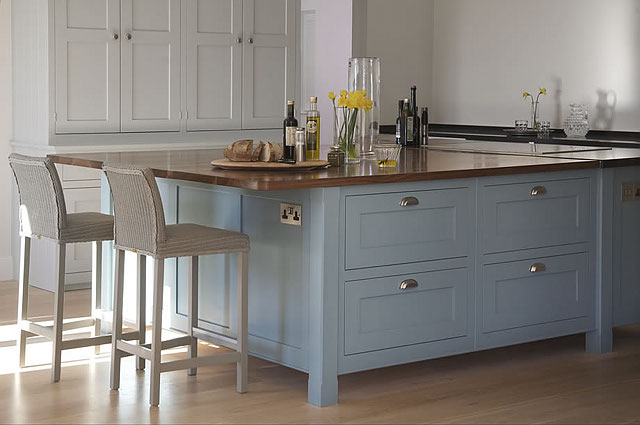 A big island offers enough space to prepare your meals and to eat. I like the look of this island.
Pantry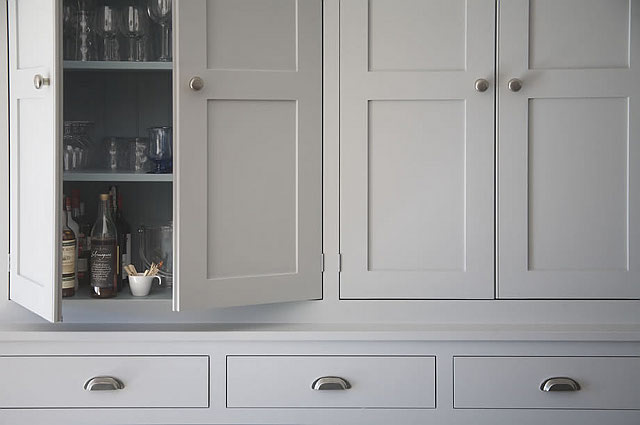 I'll always prefer a walk-in pantry, but if you don't have the space, this pantry is simply perfect! You have enough storage and it's also great looking!
Yummy!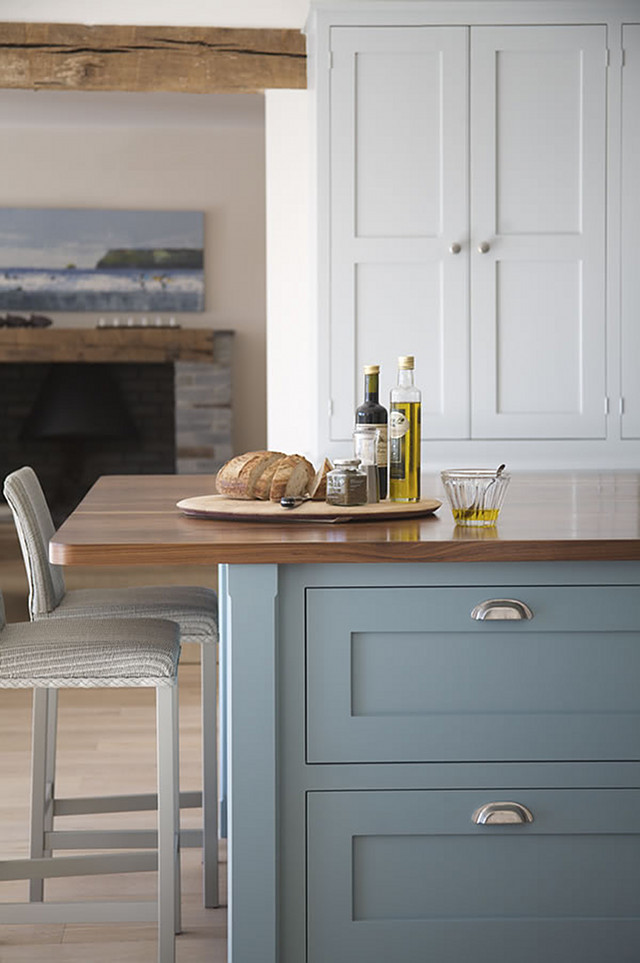 Beautiful and delicious! The perfect things to hear in a kitchen.
Turquoise Lover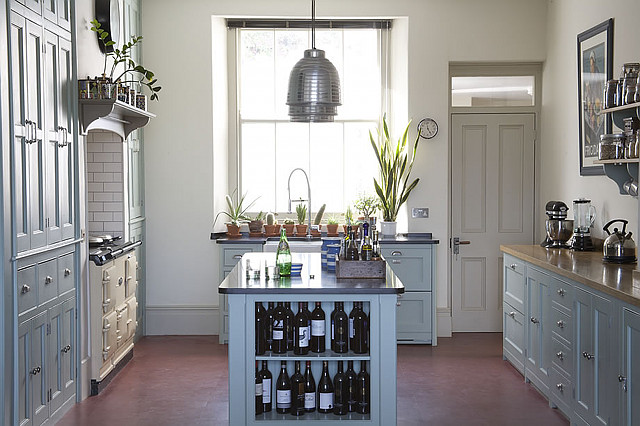 This kitchen feels just like summer. I love this color!
Spiky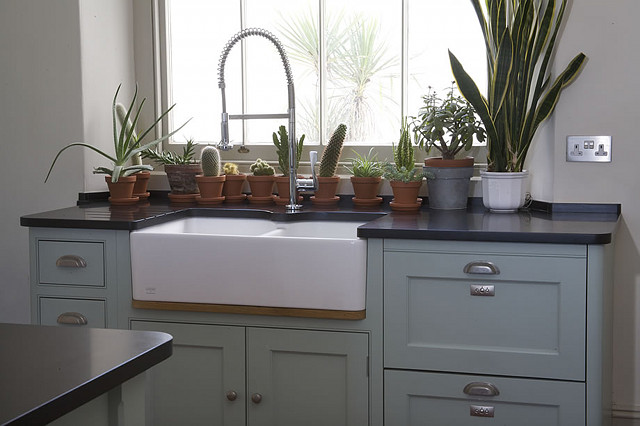 Gorgeous sink and hardware.
More Charm
Wouldn't you also feel charmed by this kitchen? The lighting over the island is a nice touch.
Floor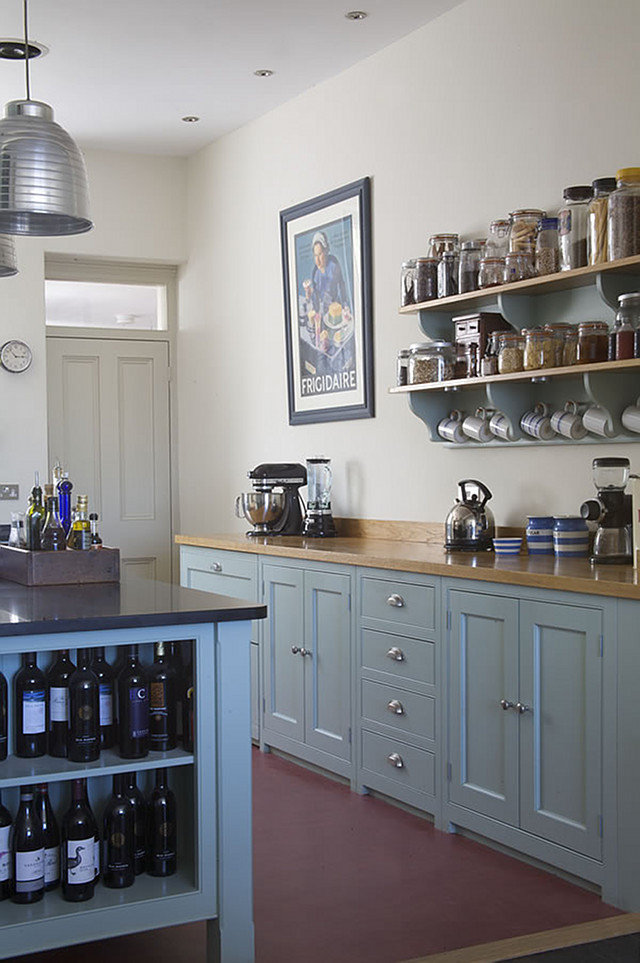 You know I'm always honest here and I always point out if I notice something I don't really agree with. Well, let's talk about that pink floor: Not my favorite! I'd like to see something more neutral. That would make this kitchen look even better.
Cooking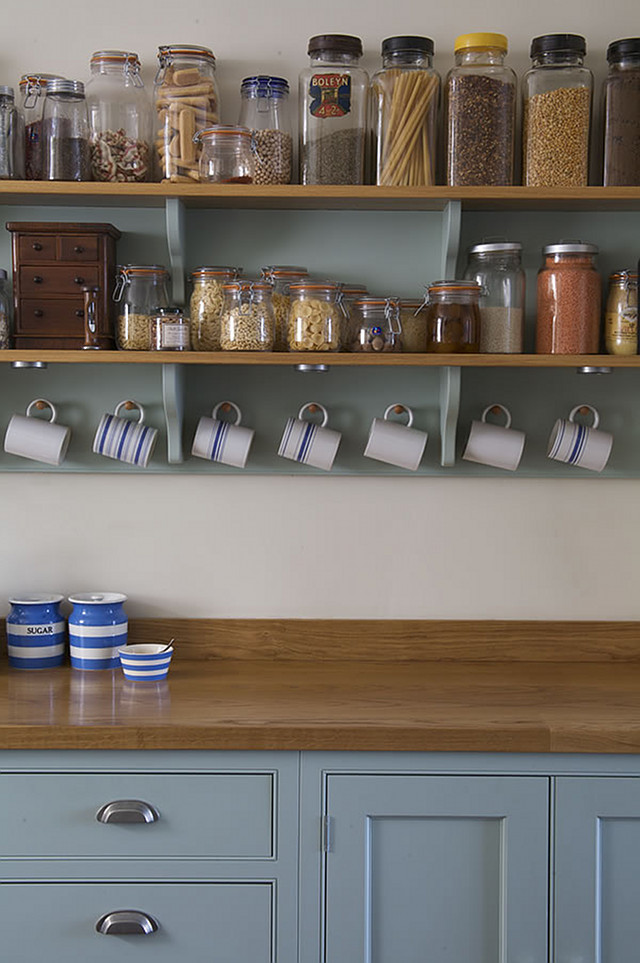 I love how they displayed food in these jars. Love the vintage look of it.
Feeding a Family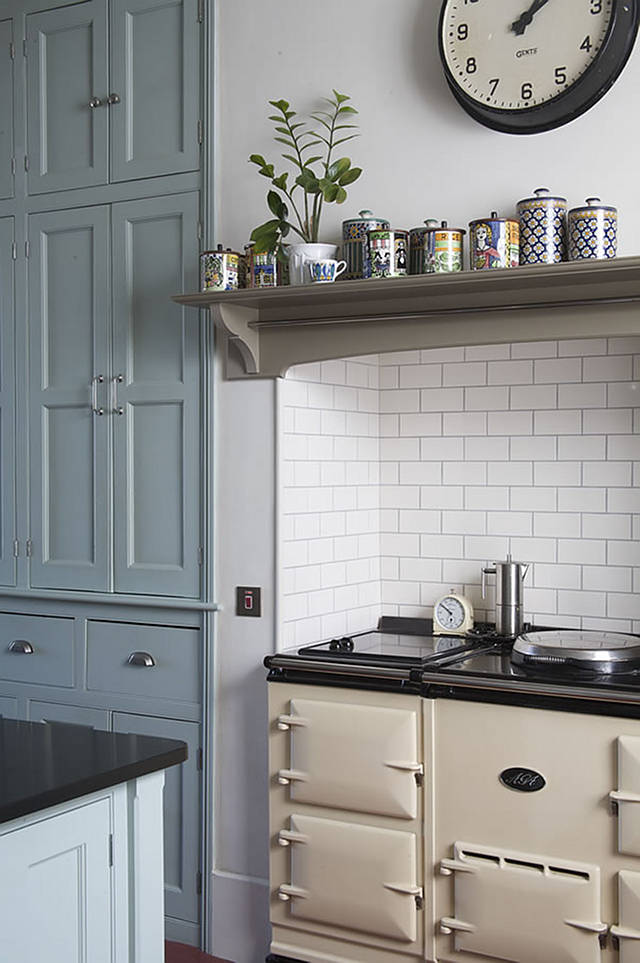 It must feel good to cook here!
I hope you've enjoyed these kitchens. I'm not sure about you, but I spend a great time of my days cooking and preparing things. It's truly the "heart" of our house and I think you should always feel comfortable and like your kitchen. I don't think you have to have the biggest range and a double fridge, unless your family is really big. Sometimes we have more than we really need, but what I think everyone should have is a charming kitchen, and a kitchen just becomes charming when you add your personal style to it. It's all about feeling good where you are… hopefully, that's HOME for you.
Thank you for being here. I'm so grateful for your daily visits!
xo
Luciane at HomeBunch.com
I Can Help You with Interior Design: HB's Design Service.
Come Follow me on Twitter: Twitter/HomeBunch