Have you ever dreamed to live in the country? This may become your ultimate country dream home _ or should I say "mansion"? This classic Colonial home offers so much privacy, enchanting zen gardens, premier equestrian facilities, swimming pool, rock waterfalls, guest house, beach volleyball court, barns, poolside cabana and detached 3 car garage, you name it! Yes, the list goes on and on, but I'm sure you don't want to wait anymore to see this place, right? Me neither ! So, let's get into business!
Curb-Appeal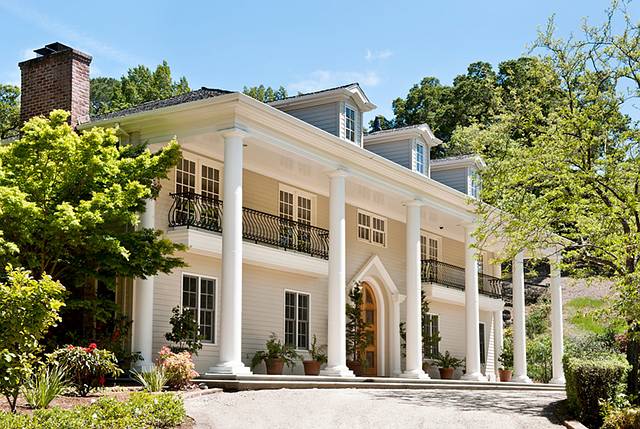 Impressive, but it doesn't come cheap: $19 mil! Yikes!!!
Water
Elegant.
Fountain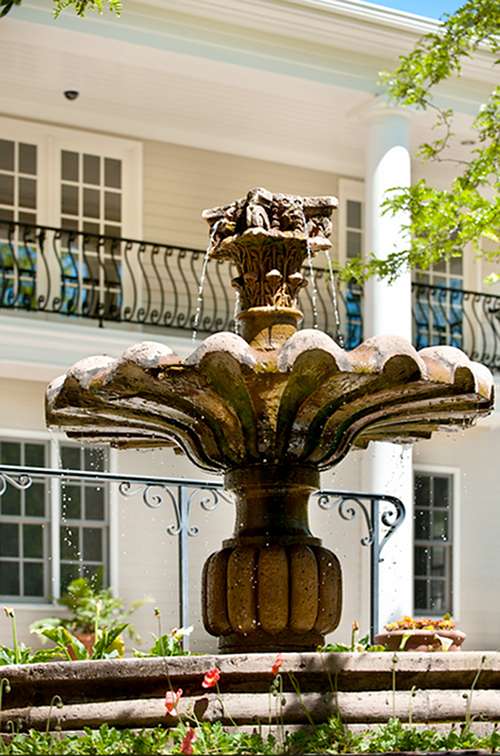 A closer look.
Foyer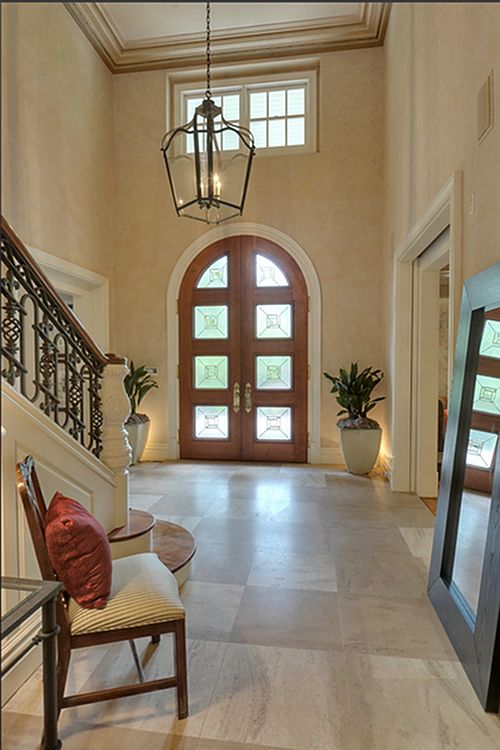 I love this foyer! The lantern is stunning.
Large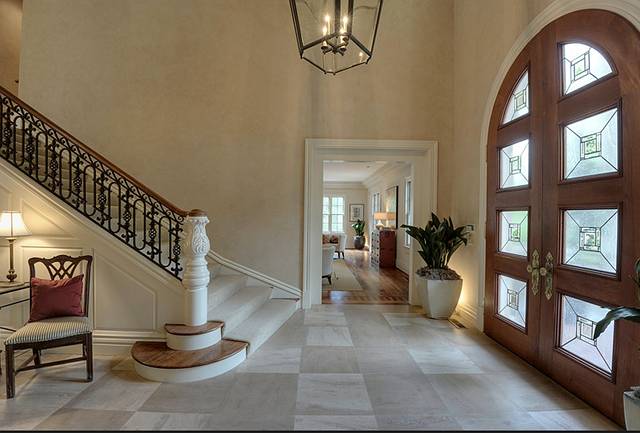 Beautiful doors and floors.
Welcoming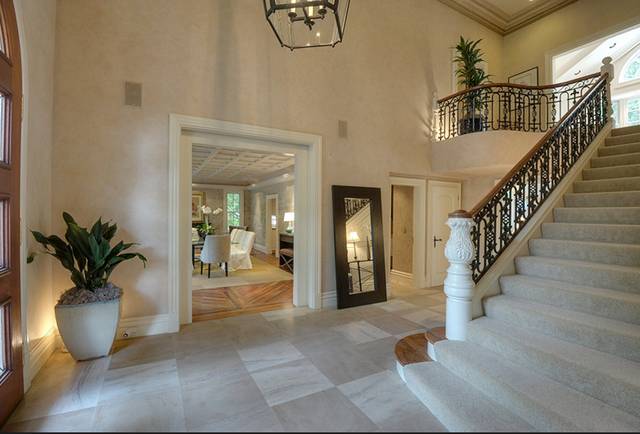 This is really impressive.
Living Room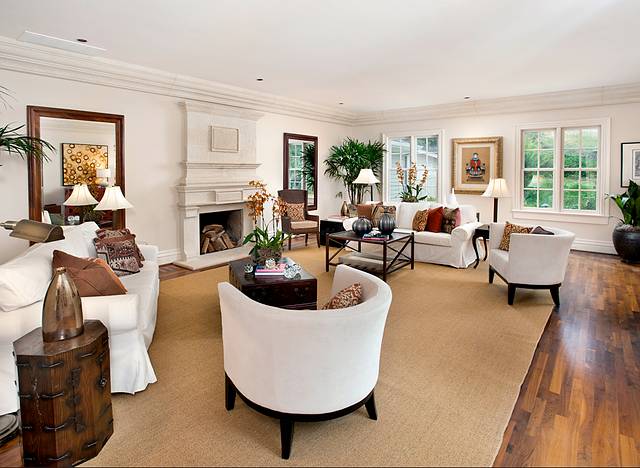 This room has a very natural feel. I really like the furniture chosen for this space.
Dining Room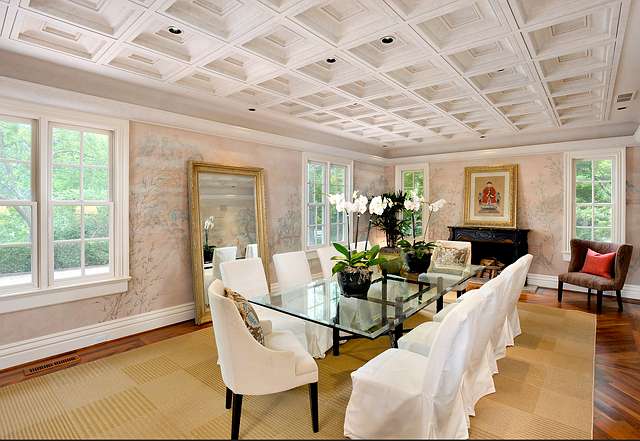 The ceilings! Money well-spent.
Kitchen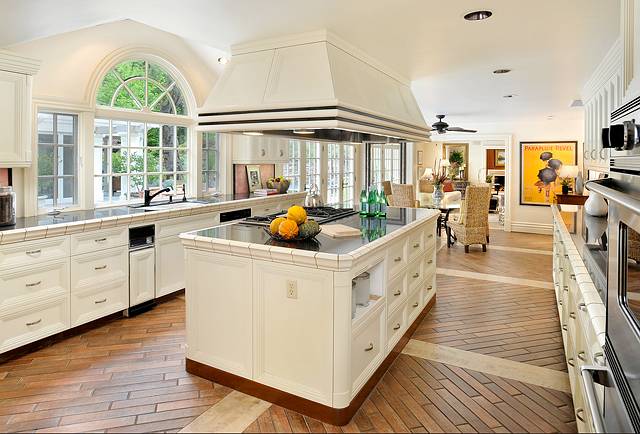 The kitchen is really beautiful but the floors are simply amazing. Very unique.
Eating Area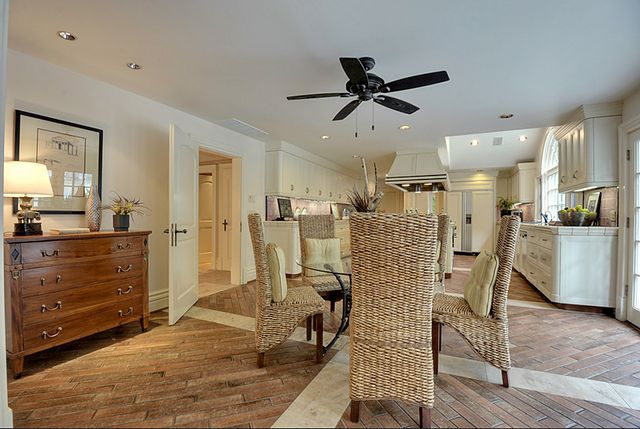 The chairs keep everything feeling natural.
A Fan or Not a Fan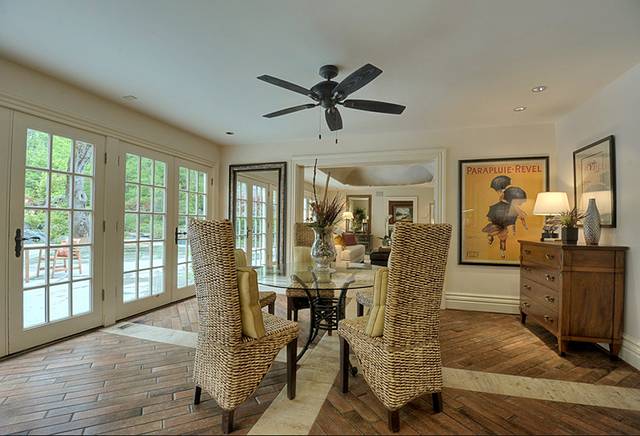 Not all fans are beautiful. They kept everything looking uniform by choosing a dark fan, dark frames, mirror and table. So, your eyes don't go directly to the fan.
Family Room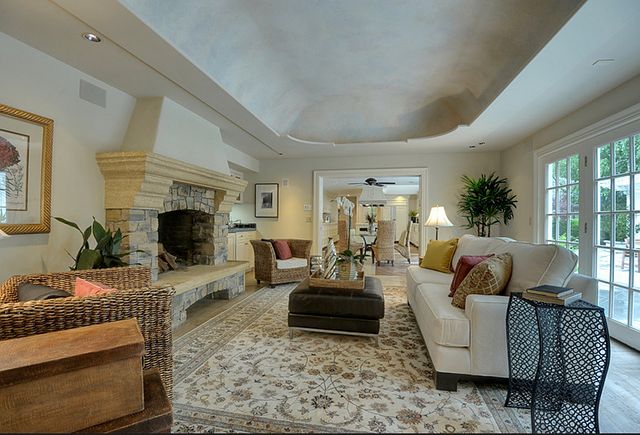 The family room is simply gorgeous. I love that huge fireplace. Toasted marshmallows anyone?
Up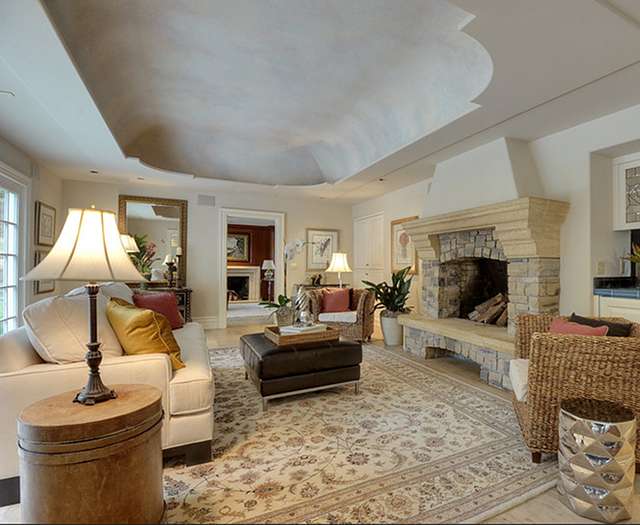 Do you like the ceiling?
Office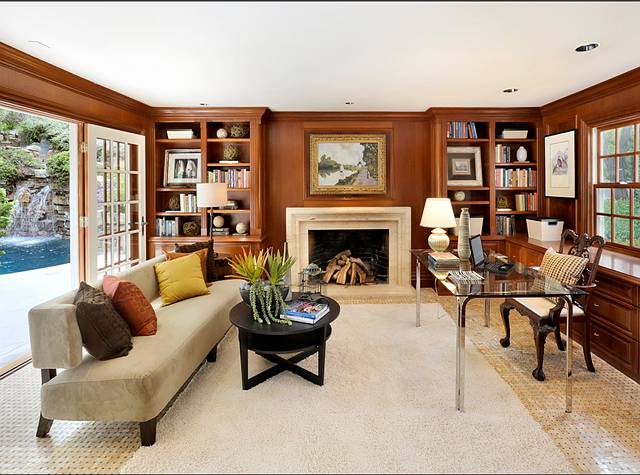 A formal but not over-masculine office.
Desk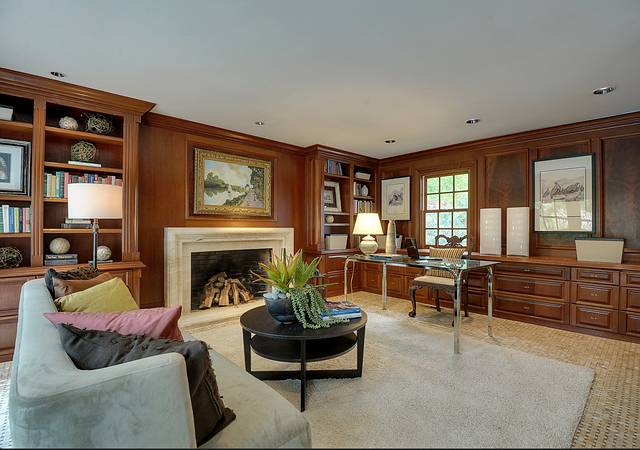 That desk is very unpredictable for a space like this one.
Master Bedroom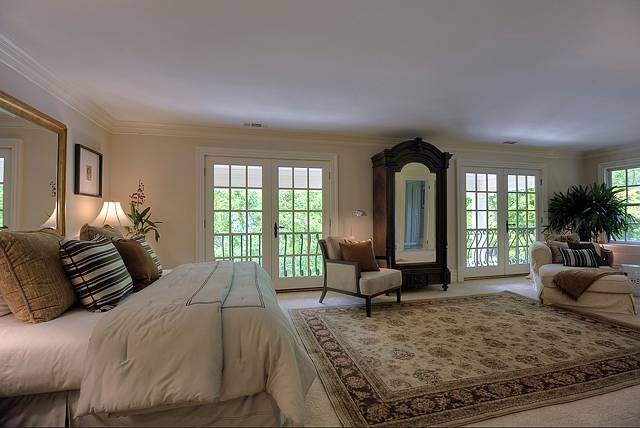 The master was kept very neutral.
Sitting Area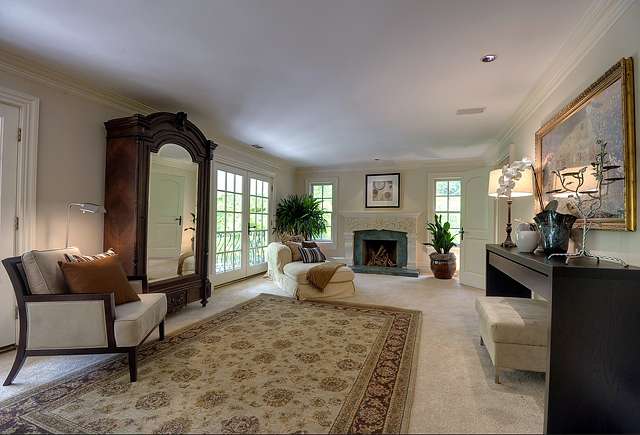 I love the armoire and chaise.
See You Back There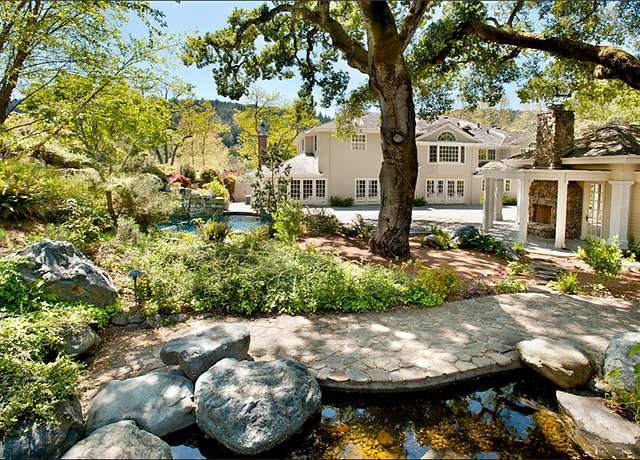 The backyard.
Zen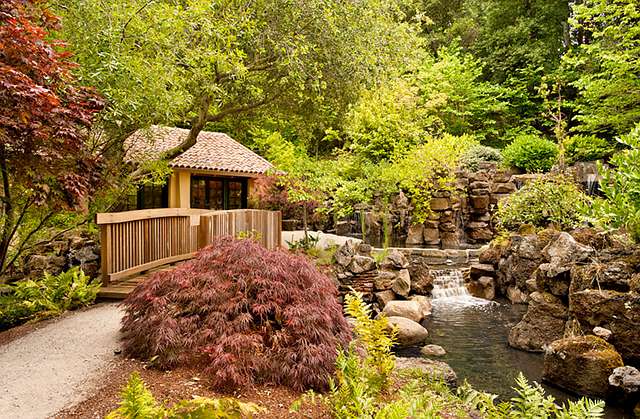 One of the most beautiful zen backyards I've seen.
Pool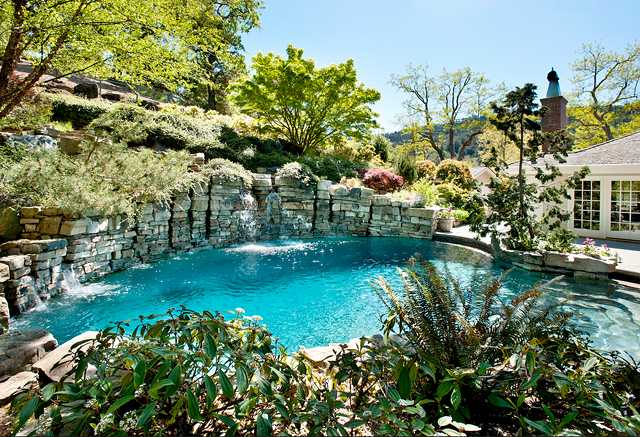 Wow!
Splash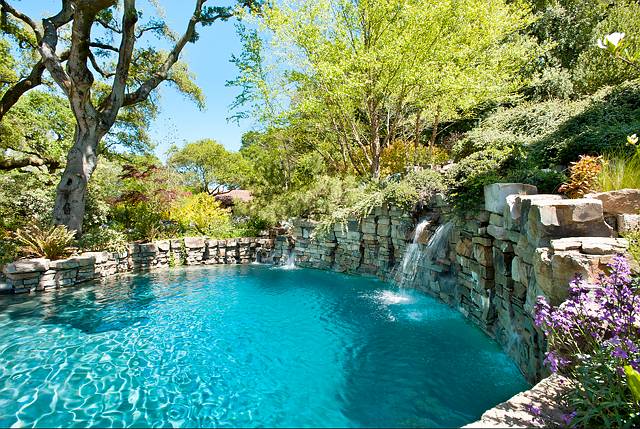 Absolutely dreamy!
Trees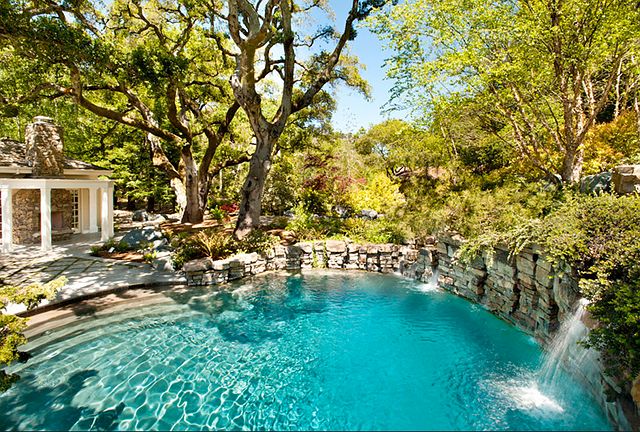 Can you imagine swimming here and being surrounded by these majestic trees?
Path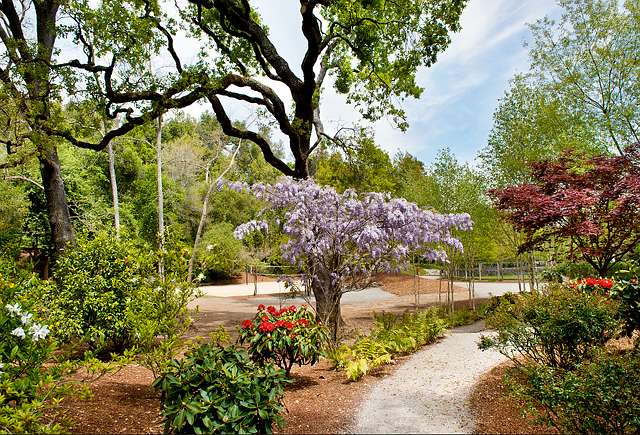 So enchanting…
Hold Your Horses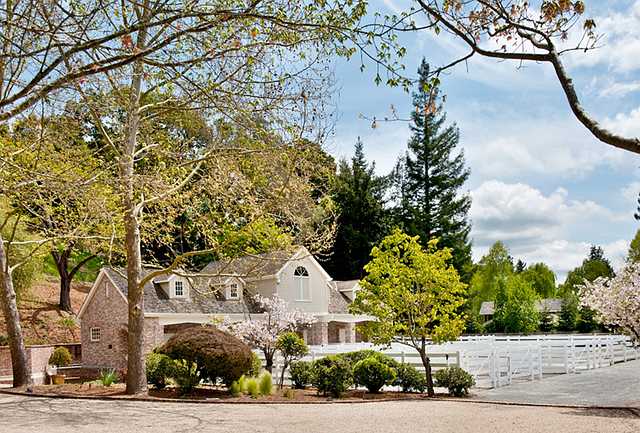 The most beautiful stables I've seen!
Lucky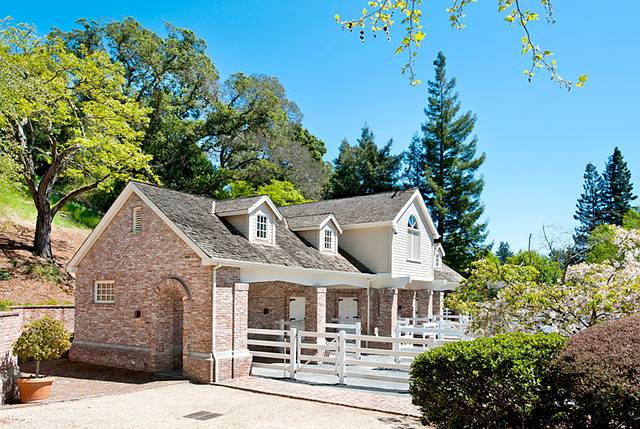 Lucky horses! 🙂
This is the kind of house that can make you fall in love with the country even if you're a city person.
I can't wait to know what you think of this home. Actually, I hope you're liking the posts I've prepared for you this week so far. I believe you guys are, right? I love seeing all the pictures you're adding to Pinterest. It's always so nice to know you're enjoying my work here. You guys are really the best readers ever! Thank you for always coming here, for leaving your comments and for being always so loyal. It's amazing all the emails I get from you. Know that I'm truly grateful for everything you guys do for me and I hope to always deliver posts that you enjoy and feel inspired by.
Have a great and fun day!
xo
Luciane at HomeBunch.com
Get My Help with Interior Design: HB's Design Service.
Come Follow me on Twitter: Twitter/HomeBunch
Get Home Bunch Via Email: Become a Subscriber
Source: Affluent Abodes.