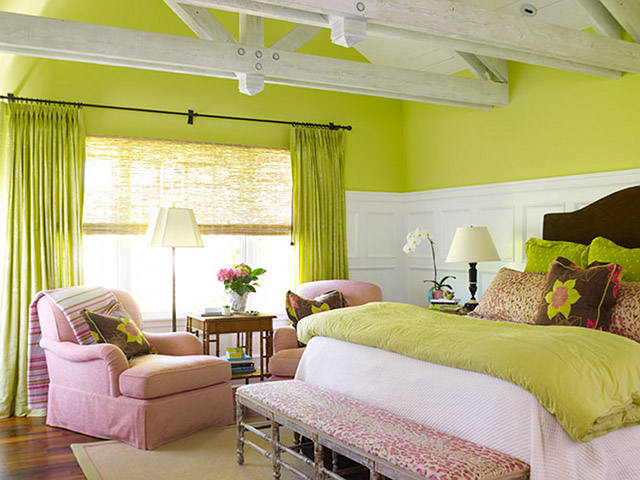 Do you like color in your house? What's your limit for color or do you use it limitless, according to your mood? For me, the best way to use color is planning and planning it well. Color is extremely important in a house and, yes, this post is about vibrant interiors, but we have to realize that color is everywhere and using the ones that makes us feel warm, welcome and happy can transform not only our space but also the way we live.
I'll be honest with you, I do like color but I can't live with too much of it. I used to love having strong colors in my home. In my first house, my husband and I transformed our basement into a modern and colorful place. We painted the TV room a very dark gray, his office a dark orange, my office a light purple. It sounds "too much" and it was! But that's was what we wanted at the time and we did it, we experimented, we learned how to paint, how to choose colors, and we also learned that you got to repaint your entire house to a neutral one if you want to sell it faster. We did all of that and it was really fun at the time! Would I have all of those colors at this time of my life? Not really, but every time I see rooms like the ones I'm posting today, I see that living with color can be really fun and cheerful.
The truth is, I think you should embrace your love for color and if you get tired of it, you know where to find more paint, right? But if you prefer to play it safe, you can always add color with decor, with things that don't cost a fortune and are easy to change.
Living with vibrant interiors isn't for everyone, but one thing I can guarantee you, these pictures will make you want to transform at least one room in your house by using your favorite color without fear.
Dreaming in Blue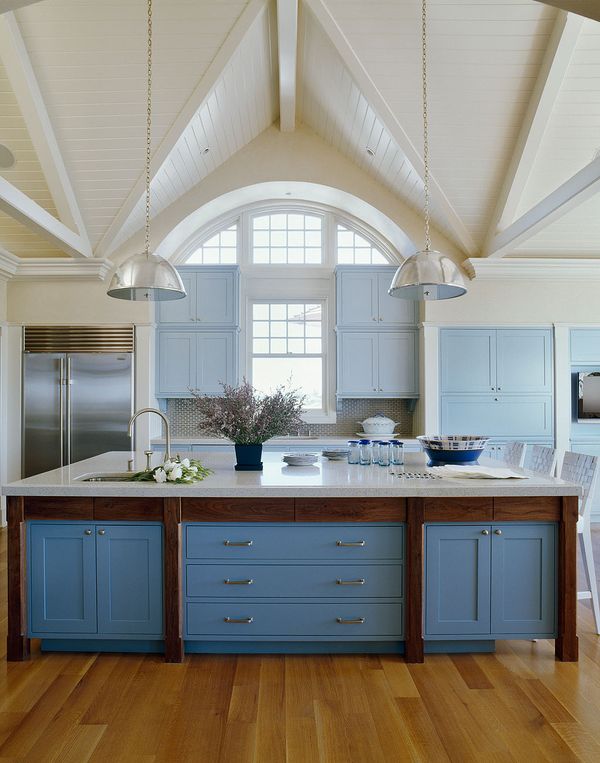 This kitchen is so beautiful and I know it would look gorgeous all white, but the blue brings it to the next level, making it feel unique and personal. How do you personalize your house?
Decor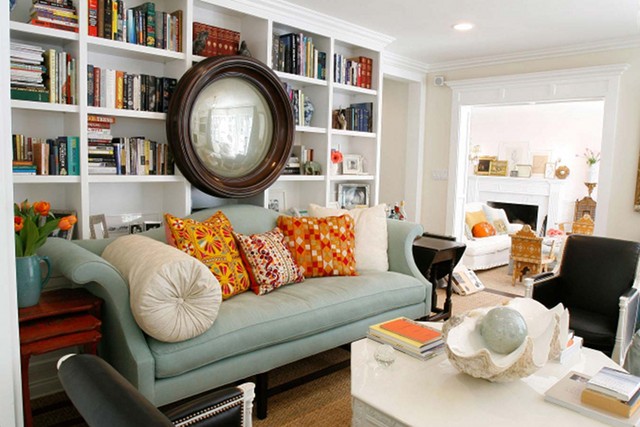 This room feel colorful even with light colored walls.
Unexpected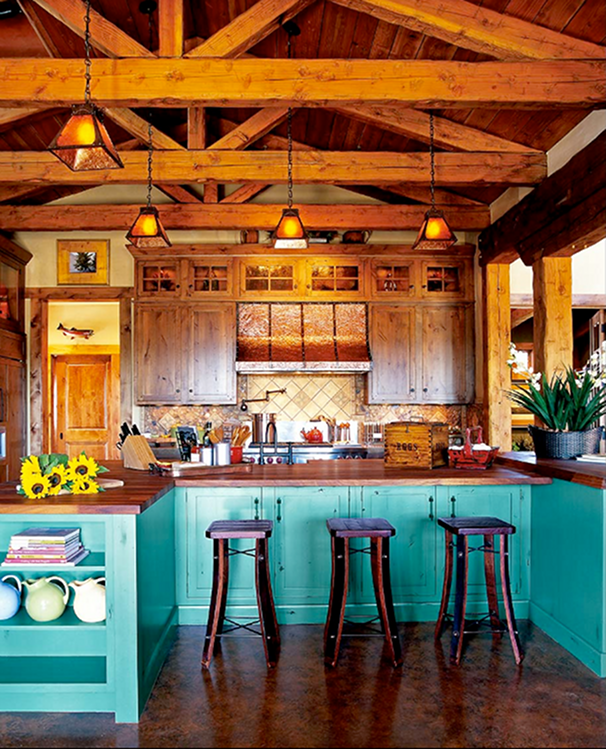 Adding color where your don't really expect brings interest to your house and so much fun.
Delicious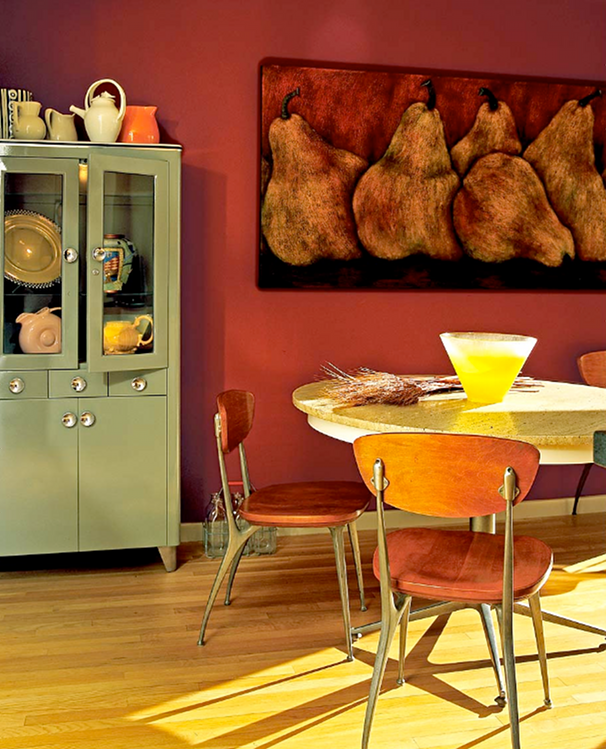 A retro feel goes perfectly with a strong color like this one.
Family Time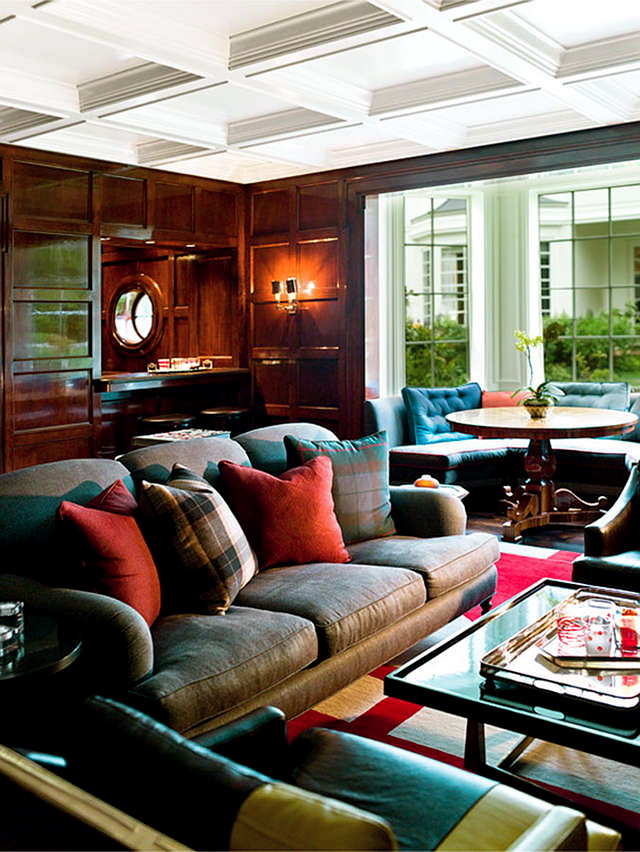 Colorful comfort.
A Touch of Color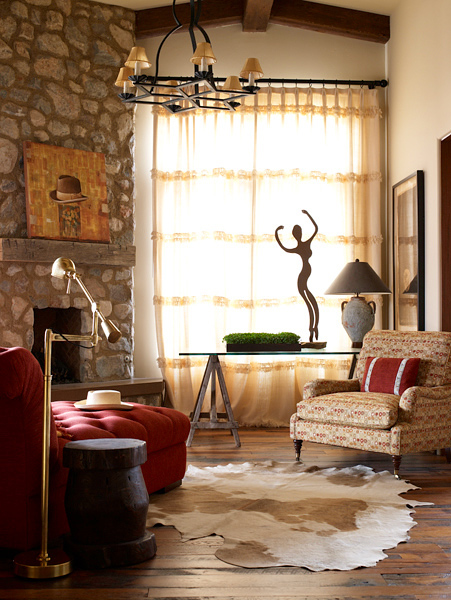 If you rent your home and can't paint the walls, you can still bring color with bright furniture, artwork, window treatments and rugs.
Classy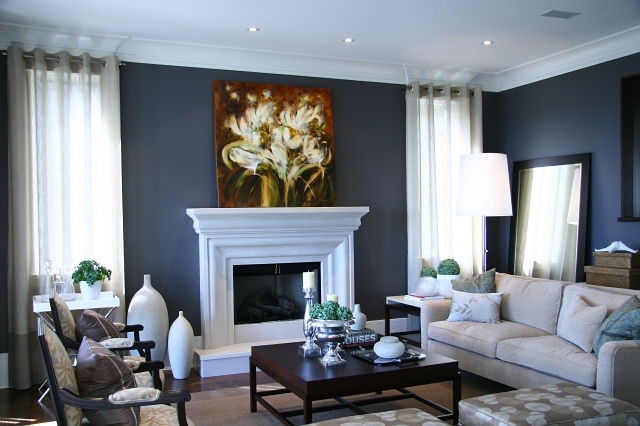 Being sophisticated with color.
Purple Rain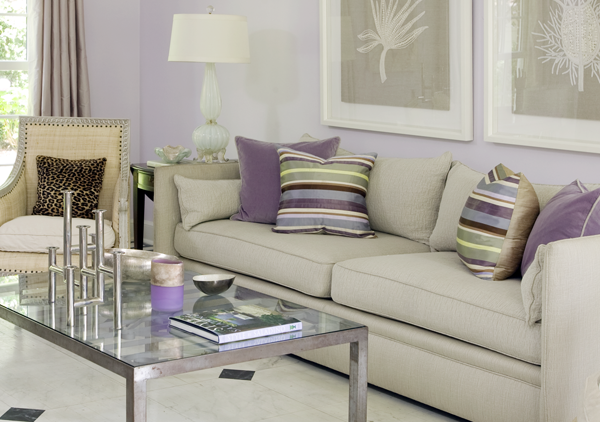 I simply love this soft purple on the walls. It's very fresh and calming at the same time.
Happy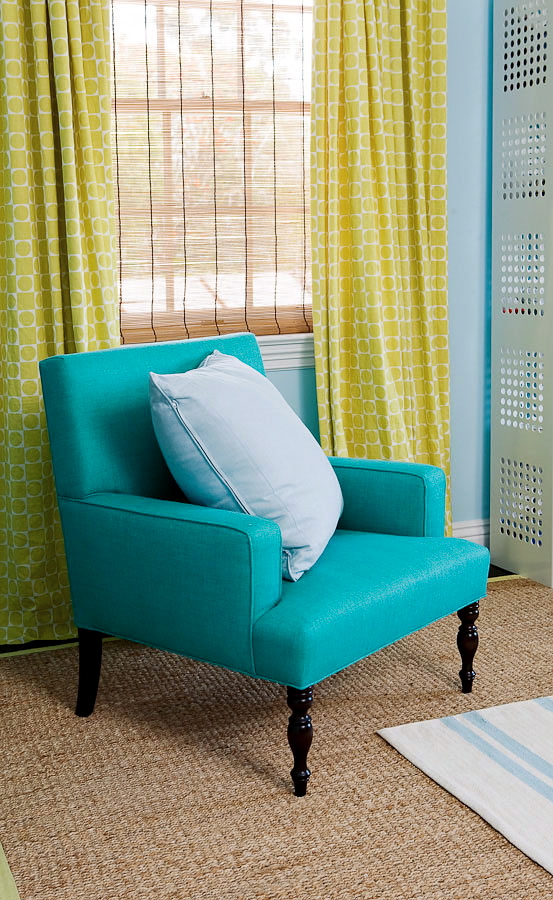 I look at this chair and it makes me feel happy! Isn't it interesting how much influence color has on our lives?
Hello, Sunshine!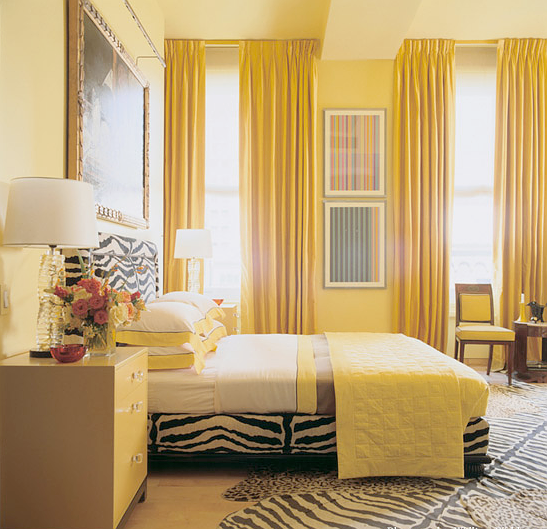 Yes! A room with so much personality!
Shabby Chic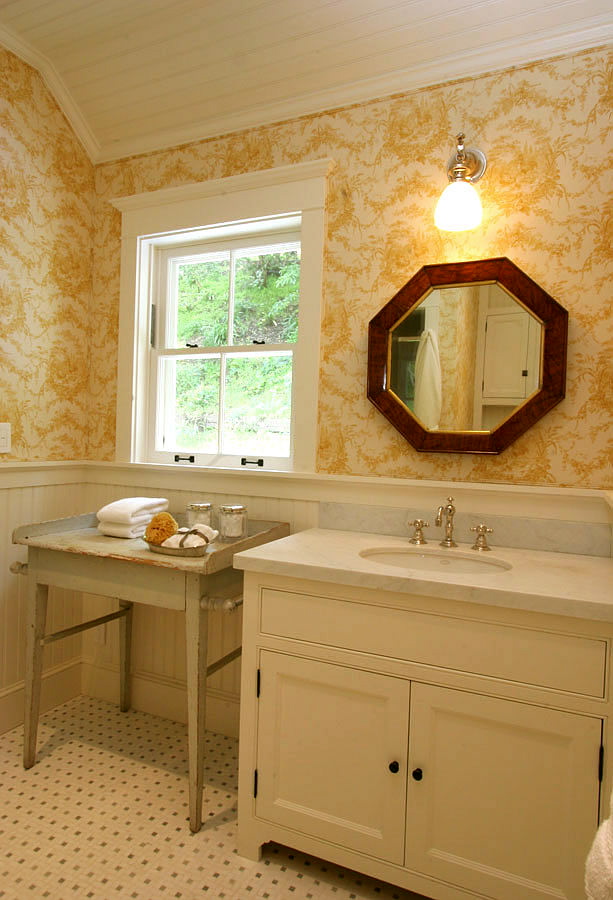 Wallpaper is another way to bring some color and texture to a room.
Sweetie Pie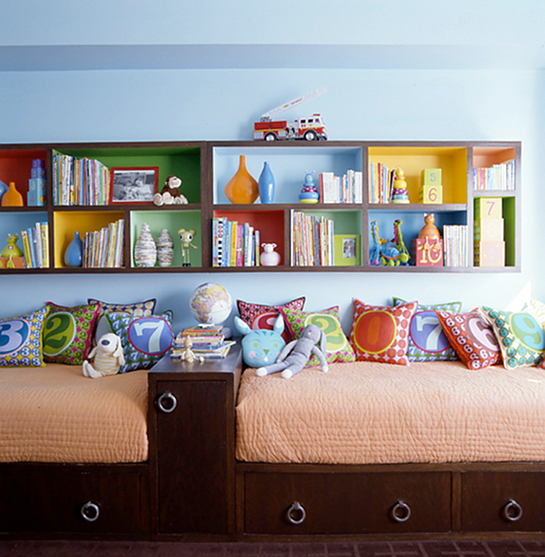 I love the idea of this space, just don't use vases in your kid's room, unless they're unbreakable, ok? 😉
Green Apple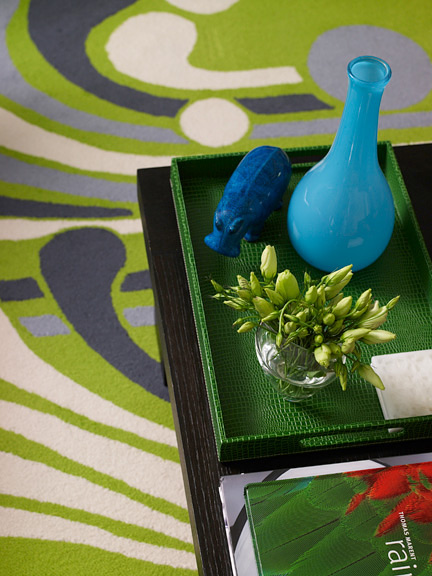 Love green? Then, this one is for you.
Foyer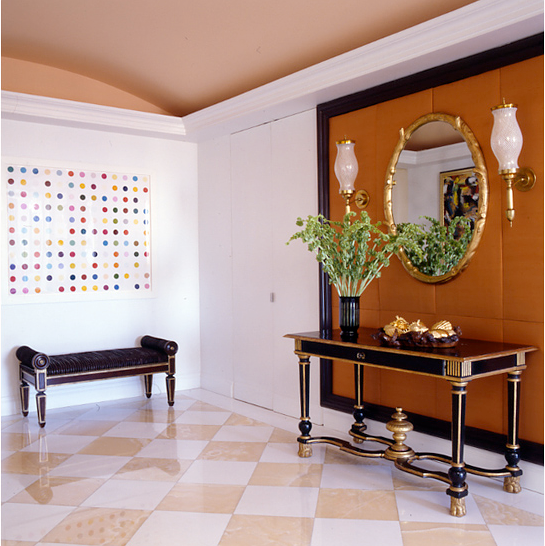 This foyer is very chic.
Little By Little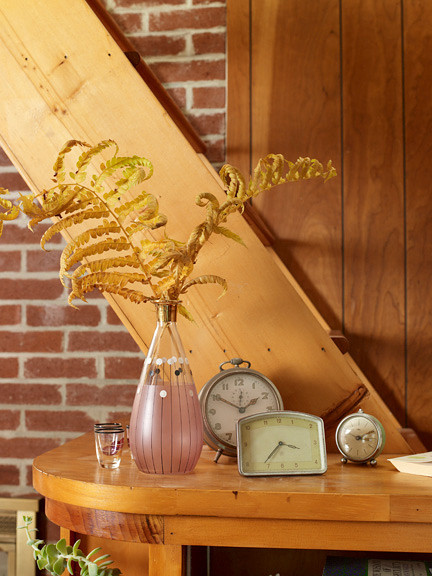 Is too much color definitely not for you? What about adding a splash of (light) color with a beautiful vase? That's something even I can deal with. 🙂
Suave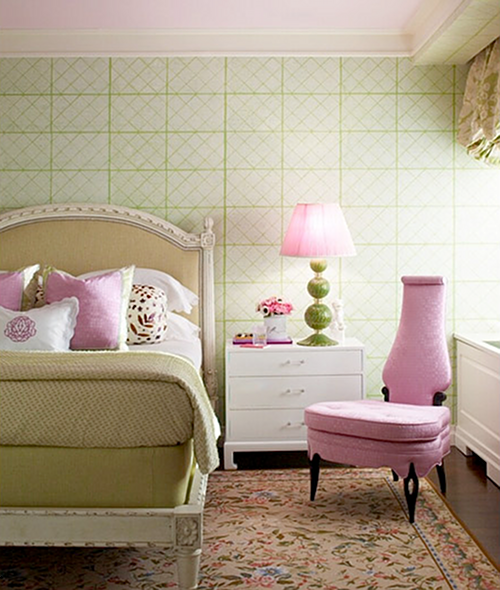 A feminine touch.
Delicate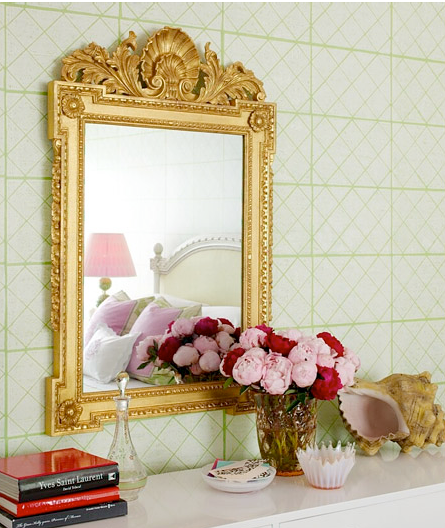 Remember, nothing brings more beauty and color to a house than fresh flowers.
I hope you've enjoyed seeing all of these colorful rooms. It was really fun finding them and asking myself if I'd do it in my own place. Some I would and others I am not sure. But the fact is, I love seeing how other people — maybe ones more courageous than myself — use so much color in their homes.
What about you? How far do you go with color?
xo
Luciane at HomeBunch.com
It's important to me to have you here! Thank you!
Wonder what I'm up to? Come follow me on Twitter: Twitter/HomeBunch.
Source: Laura Moss, Drake Design, Sherrill Canet, Windsor Smith.