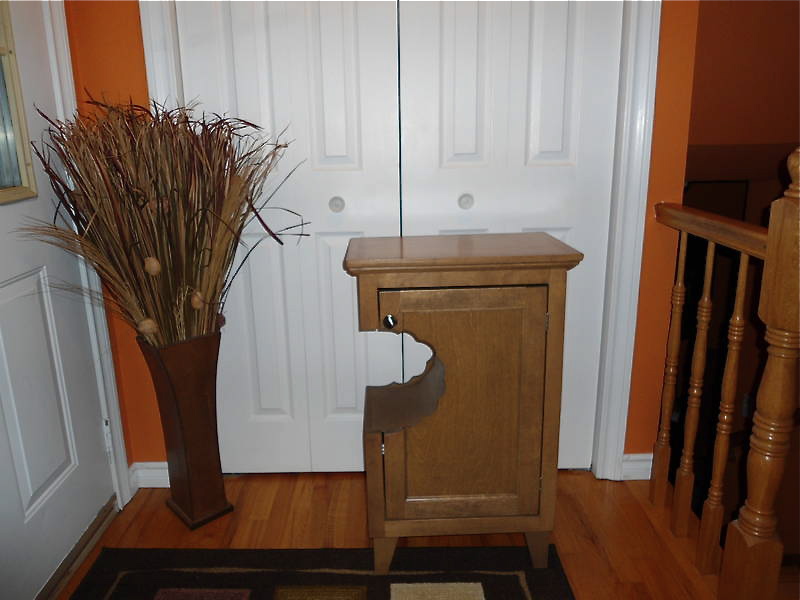 Is there anyone addicted to "Craiglist"out there? I must admit I'm getting there. I love searching for interesting pieces, for some beautiful vintage furniture and if you're lucky, you can even find some incredible antiques. But, for every "treasure" you find, you'll certainly find tons of "trash" that people can't wait to get rid of. You'll see more old, dirty couches than anywhere else and yes, even old mattresses (yuck, right?). But Craiglist isn't for everyone, after all, you only should go to these kind of sites if you're a little adventurous, a little creative and sometimes, a little broke. In my case, I got inspired to search for furniture on Craiglist after seeing so many interior designers showcasing their great finds and, many times, transforming old things into stylish and current items.
The truth is that we all like bargains and if you have good imagination, you really can end up finding great things, the secret is to keep looking until you find what you really want and be aware, don't be impulsive! There are people adding new items all the time, so make sure to take your time.
Now, take a look what I found the other day! The owner described it as a "stunning, unique custom, solid wood small cabinet". He even added that this piece "would look great with any decor".
Unique? Well, tell me about it! Stunning? Well, we can have a big and long argument about that! 🙂
But, what do you say, is this "bitten furniture Cool or Fool*?
Coookiiieeeee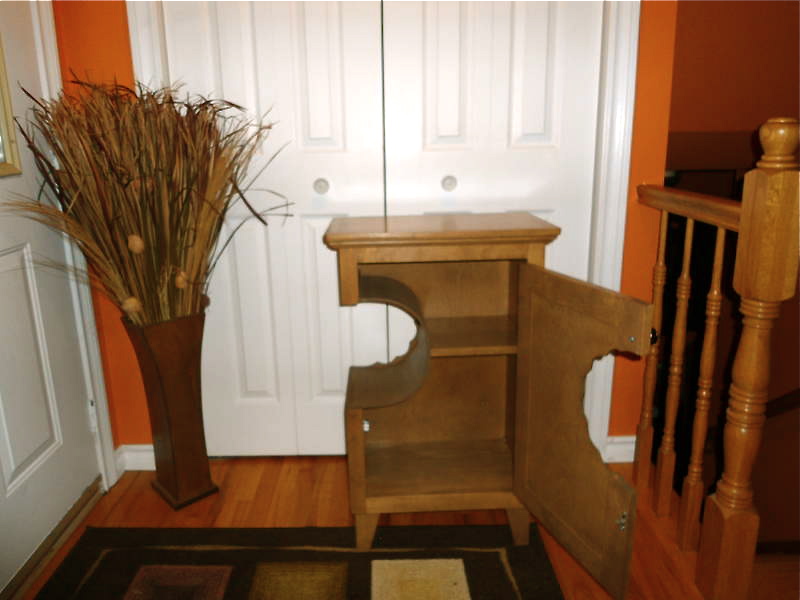 The Cookie Monster's cabinet. Opsss… he did it again!
I was really laughing when I saw this and I hope you also have fun with it! 🙂
I really should've bookmarked the link, but I just saved the picture. I promise to link to its image the next time!
Talking about laughing, when was it the last time you laughed so much that you barely could breathe? Do you know that sensation? Well, I'm lucky that I married someone that's always making me laugh. My husband has a great sense of humor and I love that about him. We could laugh about almost anything, he can make me laugh even in moments you think you couldn't. Somehow, he knows how to see the brighter side of life, or should I say the funnier side of life?
Try to laugh more during this weekend. Watch a great comedy, talk to someone that knows how to make you laugh, be aware of funny moments around you. Yes, laugh more!
Feel lighter with the power of laughter.
Have a very Blessed weekend!
xo
Luciane at HomeBunch.com
Interior Design Services within Your Budget: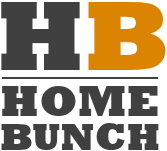 Come Follow me on

Come Follow me on

Get Home Bunch Posts Via Email:

Source: Craiglist
* "Cool or Fool" happens every Friday. I've started this section where I post "different" and controversial things that I know some of you will love and others will not. The point is to tell us what you really think, regardless of anything. It's a space where you speak your mind and analyze what you see. Have fun with it and laugh along the way!
Posts of the Week:











See more Inspiring Interior Design Ideas in my

Archives.
Interior Design Ideas:

Paint Color
"Dear God,

If I am wrong, right me. If I am lost, guide me. If I start to give-up, keep me going.
Lead me in Light and Love".
Have a wonderful day, my friends and we'll talk again tomorrow."
with Love,
Luciane from HomeBunch.com
Interior Design Services within Your Budget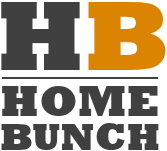 Get Home Bunch Posts Via Email

"For your shopping convenience, this post might contain links to retailers where you can purchase the products (or similar) featured. I make a small commission if you use these links to make your purchase so thank you for your support!"