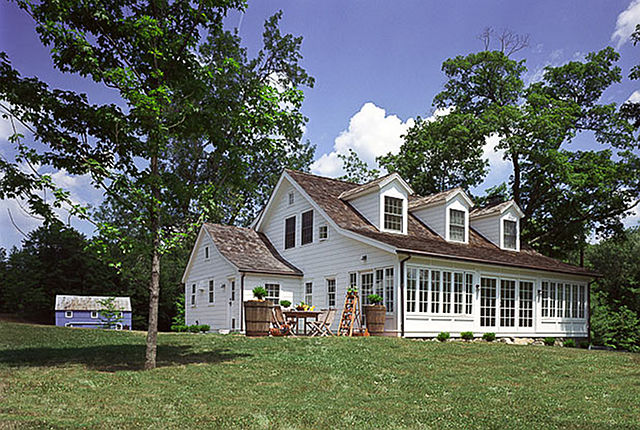 This renovated country cottage is yet another beautiful work done by Crisp Architects. The historic country cottage, located in the Hudson Valley, was totally renovated and transformed to its early-1800s splendor. The owners reached Crisp Architects because they needed more space for their growing family. What was supposed to be only a small extension became a major transformation into their dream country cottage.
Historic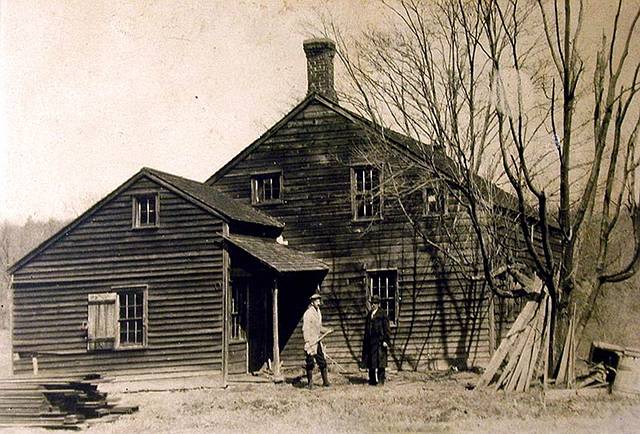 The cottage used to be a farmer's house.
Before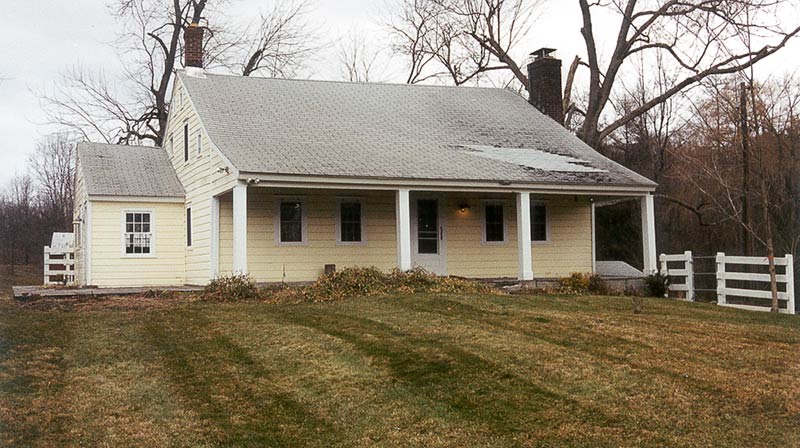 This is how the cottage looked before the renovation. A diamond in the rough.
Now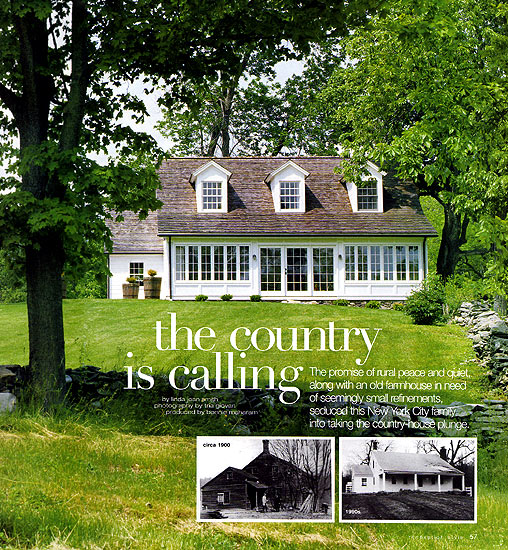 This is the results of the renovation. The cottage was published on Renovation Style magazine.
Summer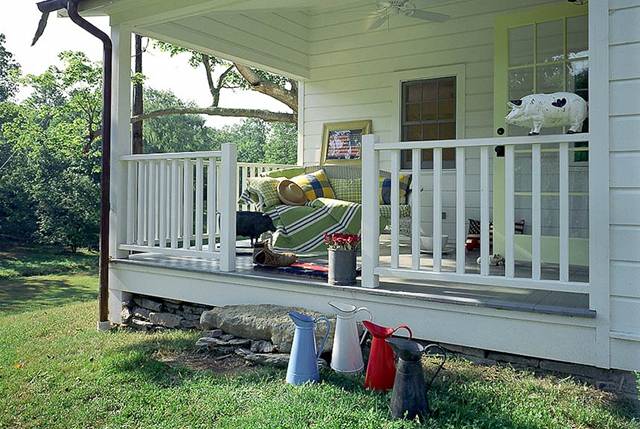 The perfect place to enjoy a summer day. I really like the country-style of this porch.
Living Room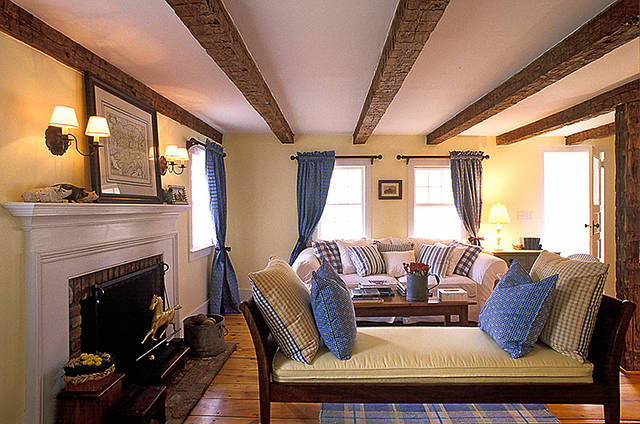 The living room has beautiful beams and an English country feel.
Dining Room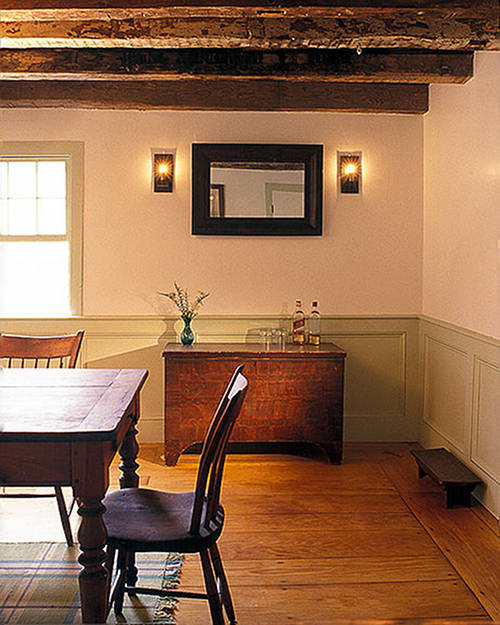 The dining room was kept very simple. Notice the (very) wide plank floors.
Kitchen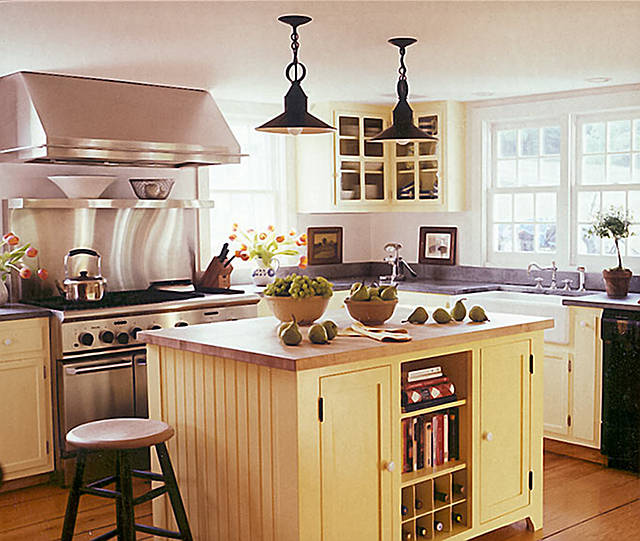 The yellow cabinets and the farmhouse sink contributes to the welcoming feel of this kitchen.
Screened Porch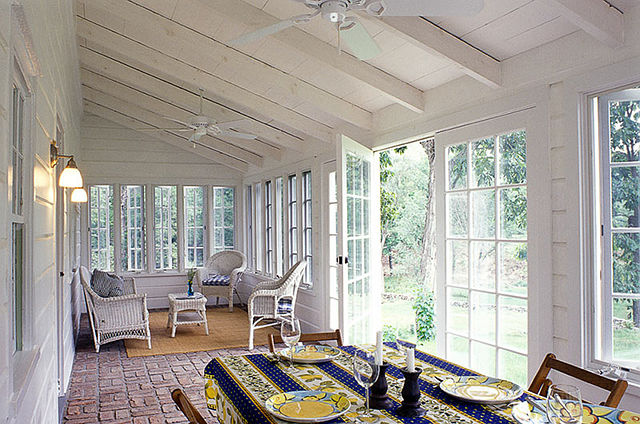 This is where the family have their meals.
Master Bedroom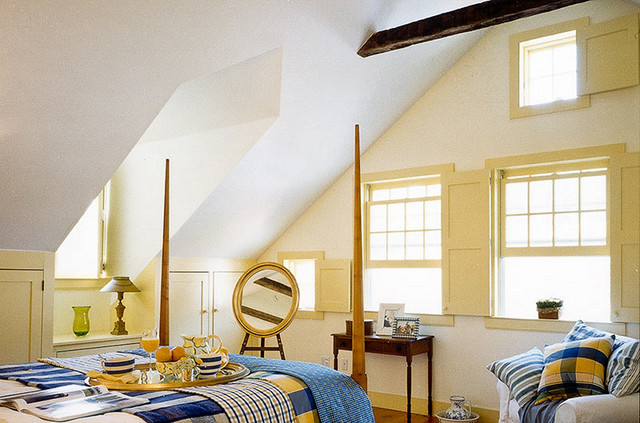 Sunshine! That's what I feel when I see this master bedroom. I love the yellows and blues, also, we can't miss the windows and its shutters.
Bathroom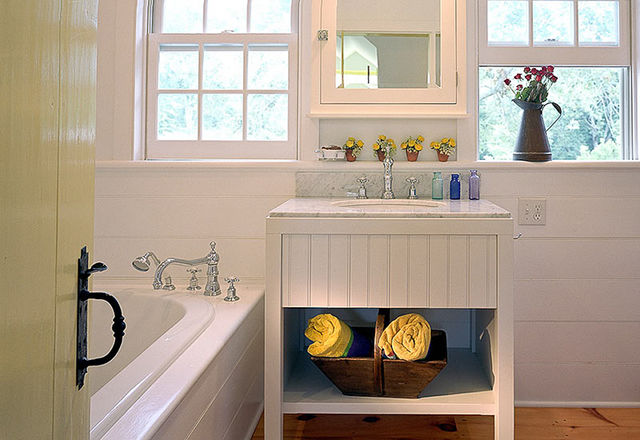 You really don't have to "break the bank" to have a beautiful bathroom. Just choose the right materials, but keep simplicity in mind. Notice the two windows and the medicine cabinet in the middle.
Isn't it a very special country cottage? I love the feel of this place. It's inviting and perfect to spend the weekends or a life-time.
Source: Crisp Architects, Renovation Style. Pictures by: Rob Karosis
How are you guys doing today? It's finally getting warm here and the snow is melting. I have so many plans for this Spring, first, my son will turn 7 next month. Also, I want to continue doing some work around my house and work on my client's home. I'm working on a dream-project where my client and I have such a great connection and I'm enjoying helping her designed her gorgeous home. Yes, spring will be busy and fun!
What are your plans for spring? What about starting to book a cottage for the summer? Wouldn't that be great?
Update: My daughter and I got a bad virus that's going on around town. We're resting and trying to stay away from baby Matthew because we don't want to pass this to him or anyone else. I'll be back with new posts as soon I can, ok? But don't worry… all we need is some rest and water! 🙂 Big hugs to all of you.
xo
Luciane at HomeBunch.com
Get My Help with Interior Design: HB's Design Service.
Come Follow me on Pinterest: Pinterest/HomeBunch
Come Follow me on Twitter: Twitter/HomeBunch
Get Home Bunch Via Email: Become a Subscriber