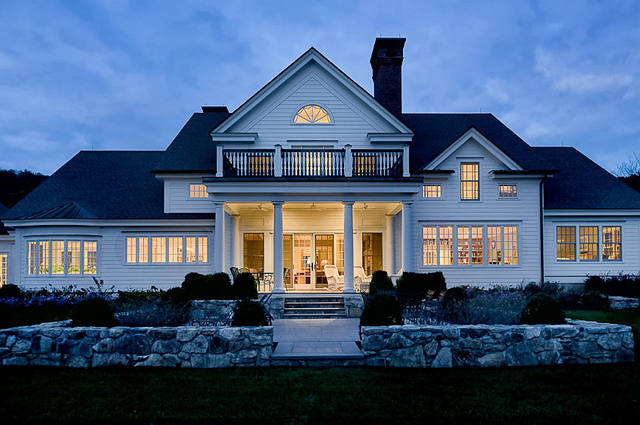 Hello, my friends! This is the kind of post I'd recommend you to bookmark it for future reference, since there's so much inspiration and it probably can't be seen in only one day. This has to be my longest post so far. I know I could have divided this into many different posts, but I wanted to leave it all in one single page, so it's easier for you to find and bookmark.
When you work in this area, you're always looking for inspiration, for homes and interiors you haven't seen yet and you feel really happy when you find a professional that not only has a beautiful work to share, but also high quality photos, so you can make a great post. When I saw the work of Crisp Architects I simply spent an entire day just "studying" their incredible work and I couldn't stop adding pictures for this post, I wanted to share it all with you.
Crisp Architects was established in 1985 and has created or renovated homes throughout Dutchess, Columbia and Westchester Counties in New York, Litchfield and Fairfield Counties in Connecticut and Berkshire County in Massachusetts.
I really recommend you to take a look at their beautiful work at Crisp Architects. All the gorgeous pictures were taken by the very talented photographer Rob Karosis.
New Homes
Connecticut Home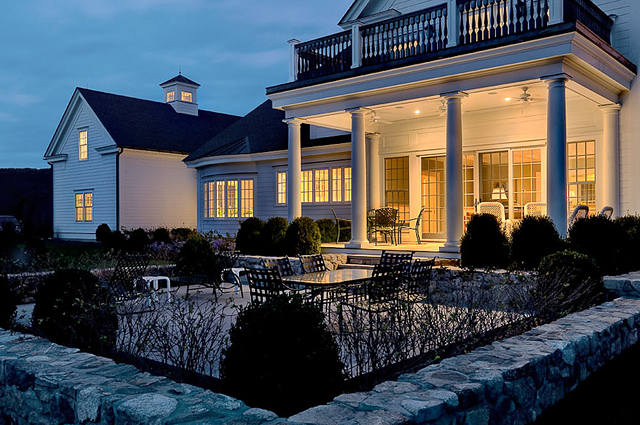 Welcoming architecture.
Kitchen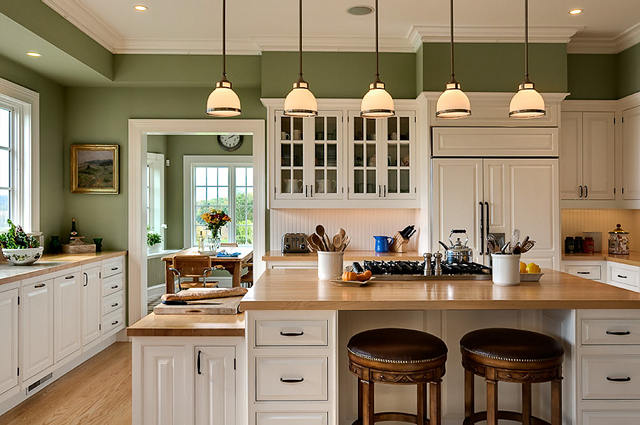 The more I see green walls, the more I like it. I also love the wooden countertops.
Hallway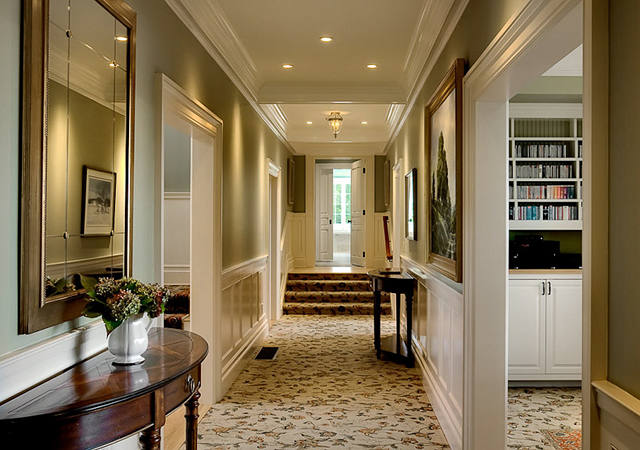 I'd prefer seeing hardwood floors instead of carpet, but I love the architectural details here.
Dining Room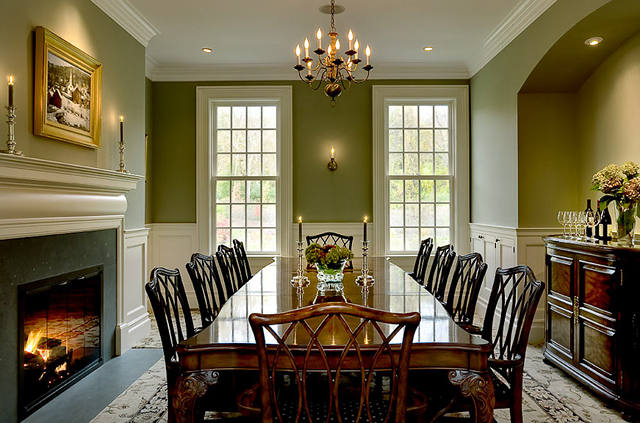 A cozy fireplace warms up this dining room.
Bedroom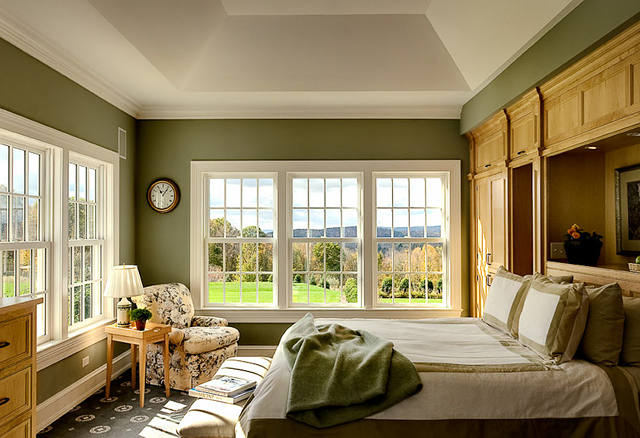 Nice built-ins and gorgeous views.
Office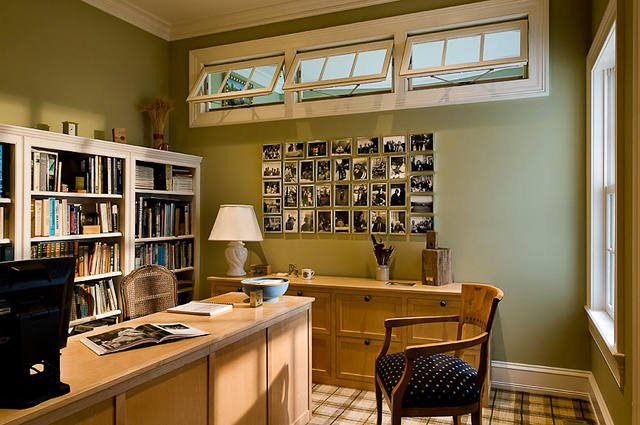 The plaid carpet is fun and I also love the way they displayed the pictures.
Mudroom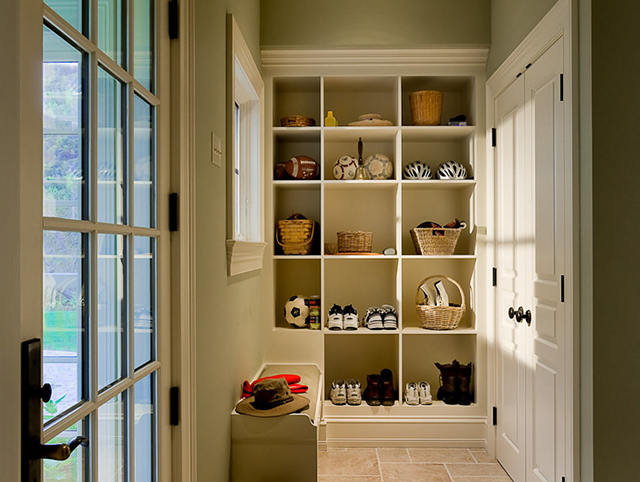 Get organized with this idea.
Berkshire Retreat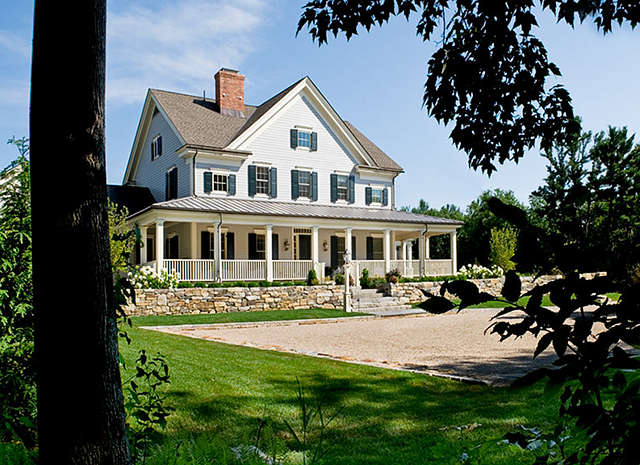 All of their homes has an amazing curb-appeal. Love the front porch.
Kitchen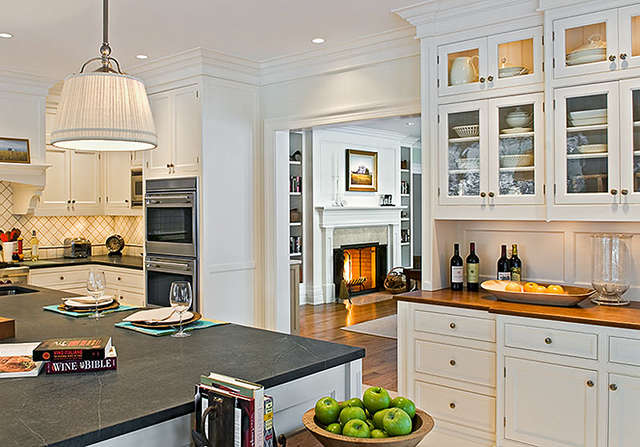 Very bright.
The House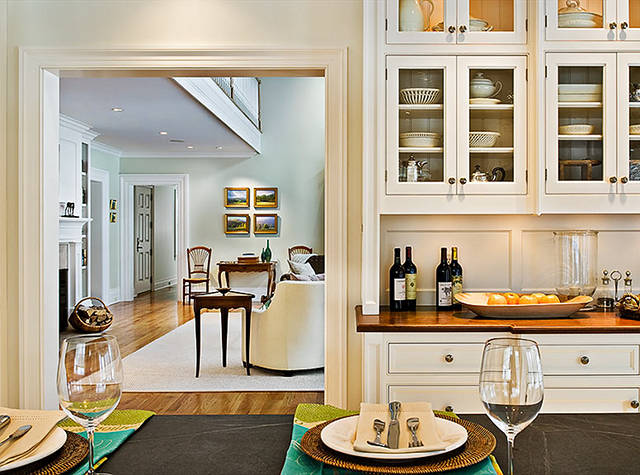 I can see a big family enjoying this home.
Master Bedroom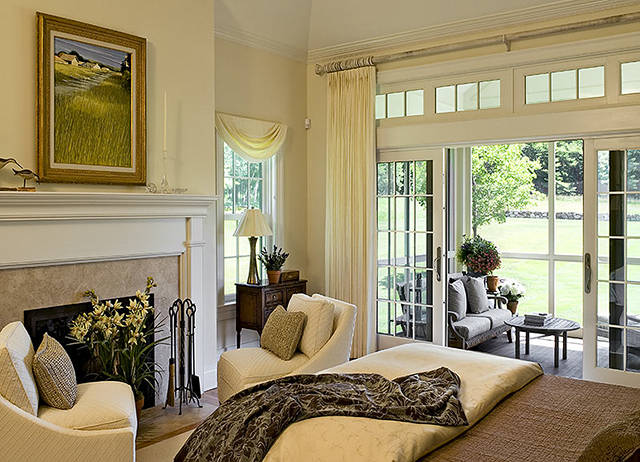 I honestly love every detail in this bedroom, except the valence on the widow. It's so dreamy, yet not too big, too "stuffy".
Wine Room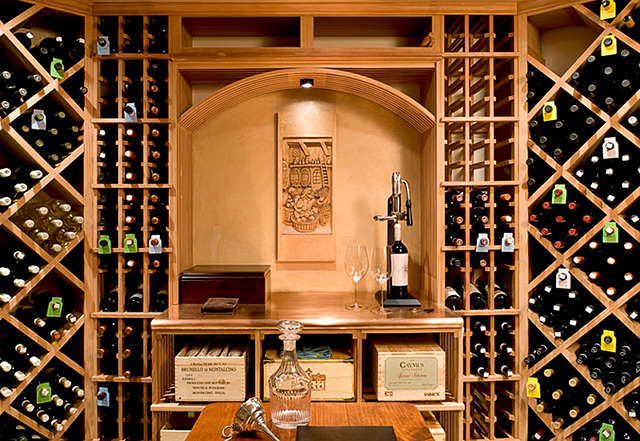 Wow! Someone loves his/her vino! What a huge collection.
Blue Barn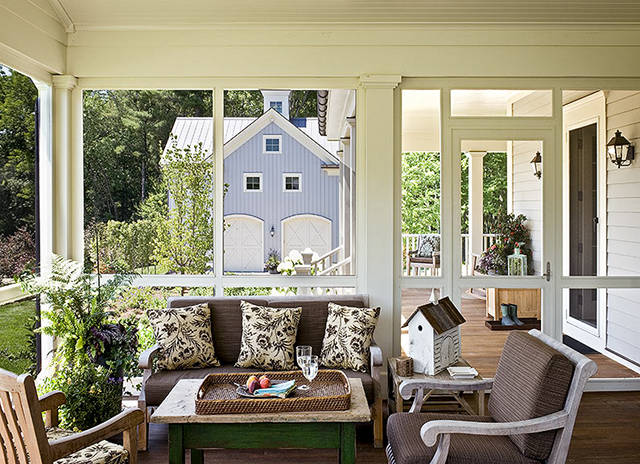 Screened Porch and Barn.
Blue Skies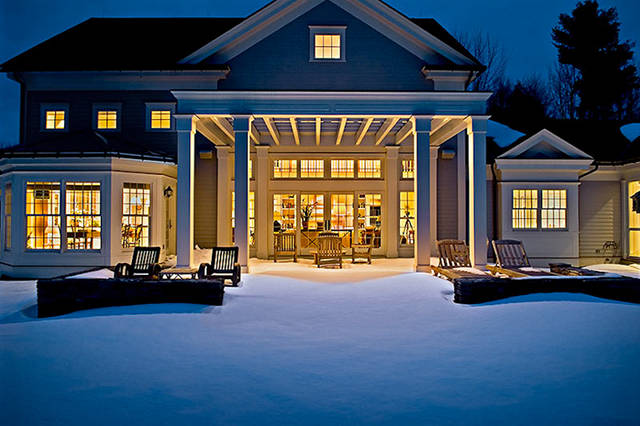 What a stunning view of the house.
Sweet Like Sugar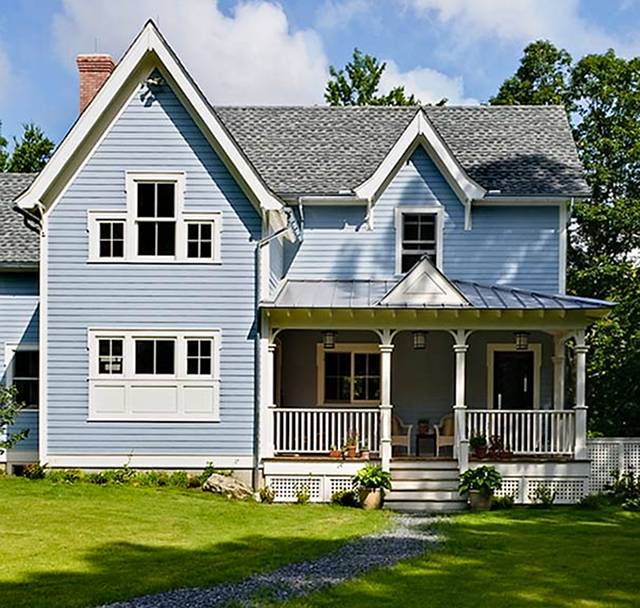 The "Small Home" is not that small, actually.
Kitchen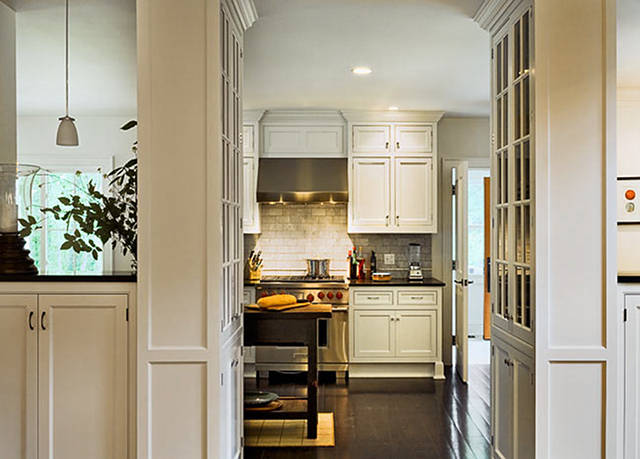 Beautifully done.
Porch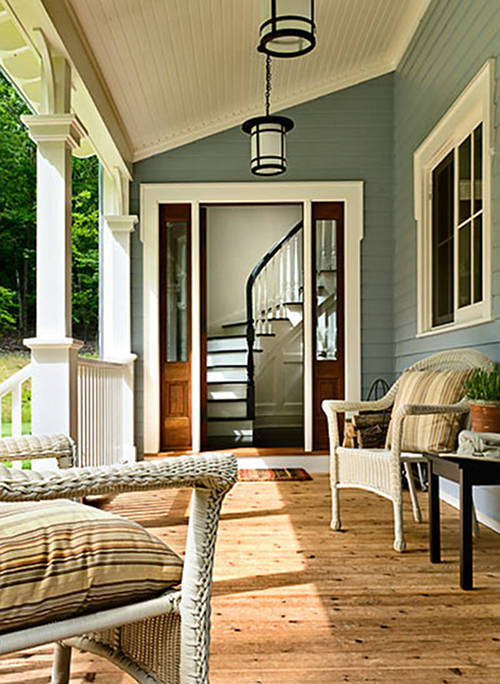 I'm missing summer…
Fresh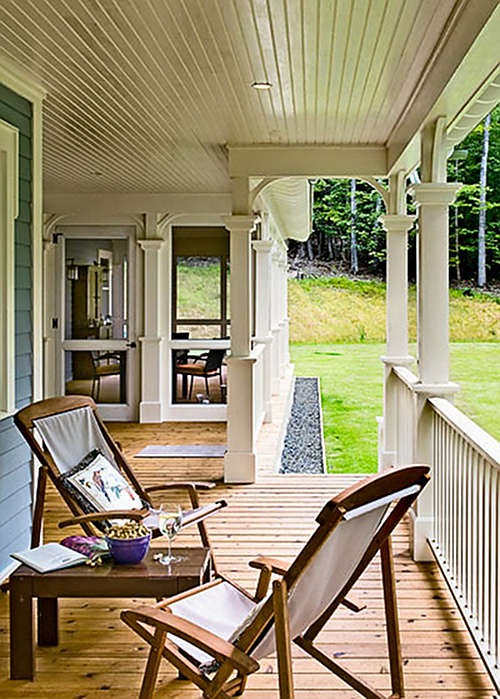 I love these chairs.
My dream…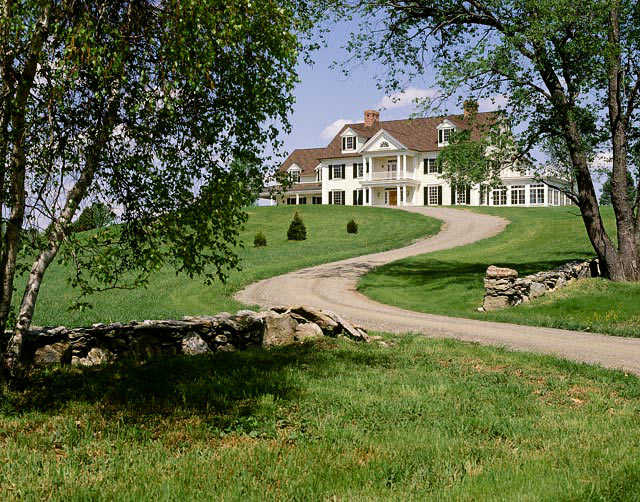 I would sell everything I own to live in this house. Okay, maybe that's a bit too much, but I do love everything here. It looks like a movie set.
Balcony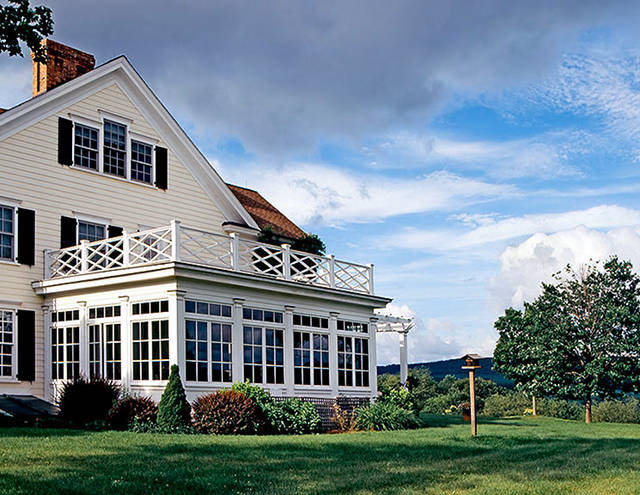 Gorgeous views.
Autumn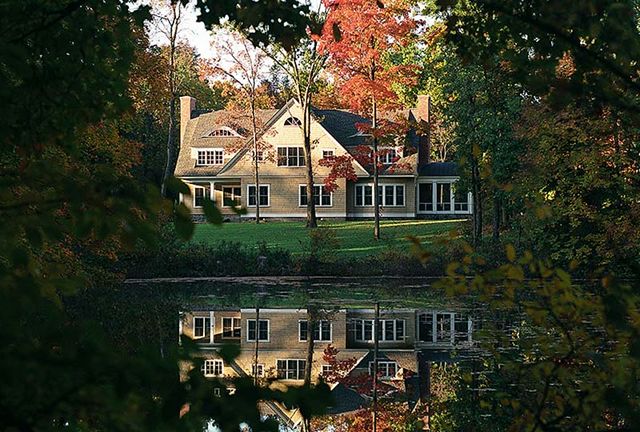 Very private.
Pond View Home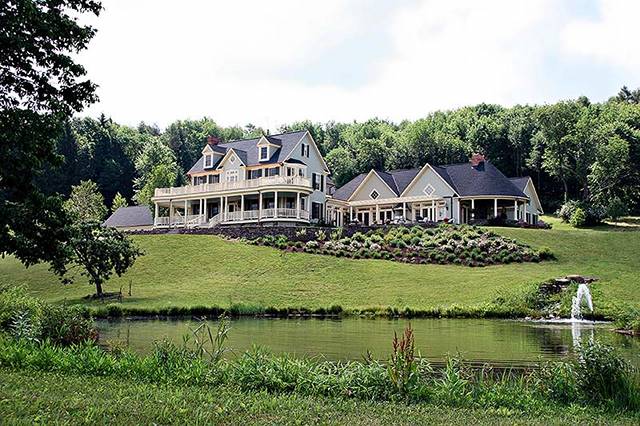 Grand.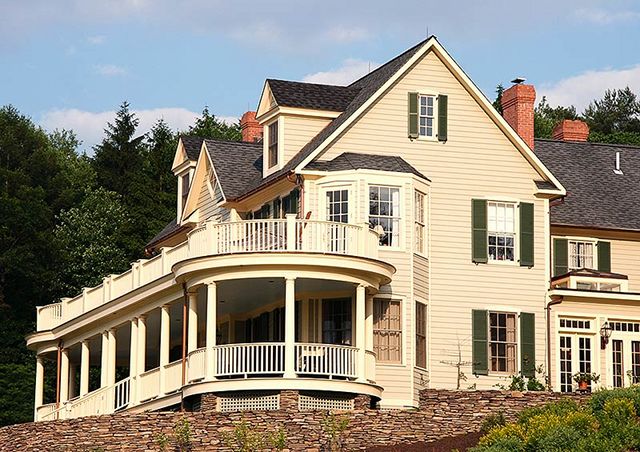 Side view.
Outdoors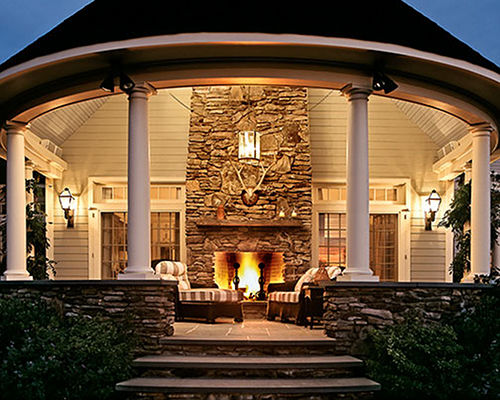 Outdoor fireplace on porch.
Light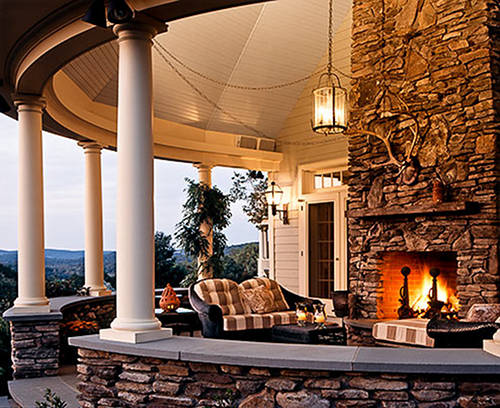 Outstanding stone rail and fireplace. I love the architecture and views.
The Artist's Retreat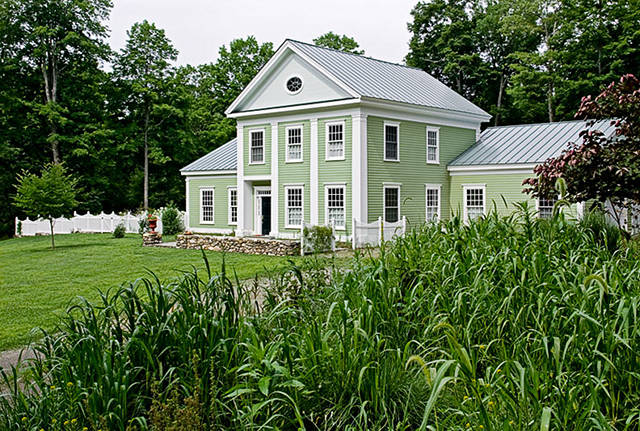 This home has the most enchanting gardens.
Green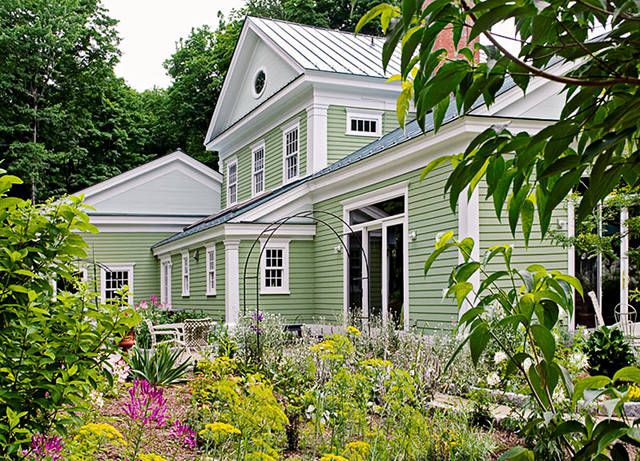 So colorful.
Fenced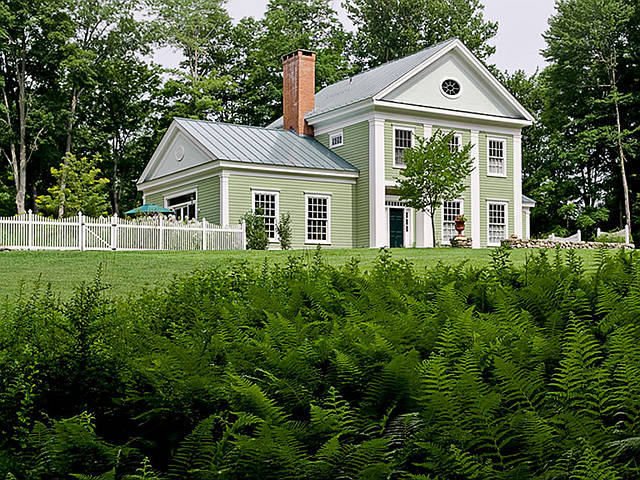 The owners' love for nature is so evident.
Arched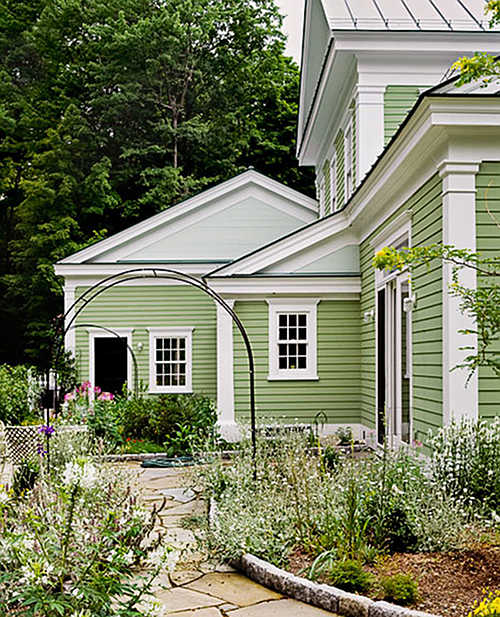 Walkway at back of home.
Northeast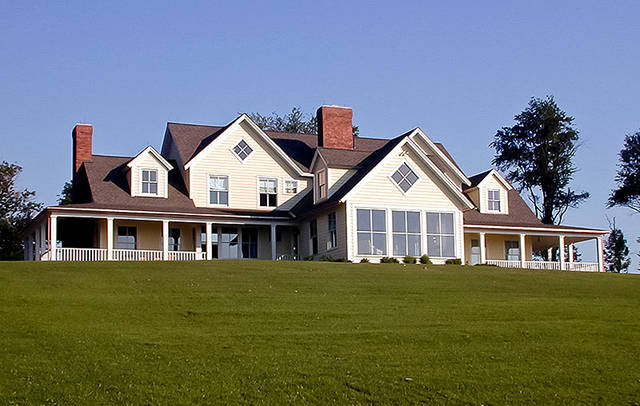 Great porches on both sides of the house.
Bedroom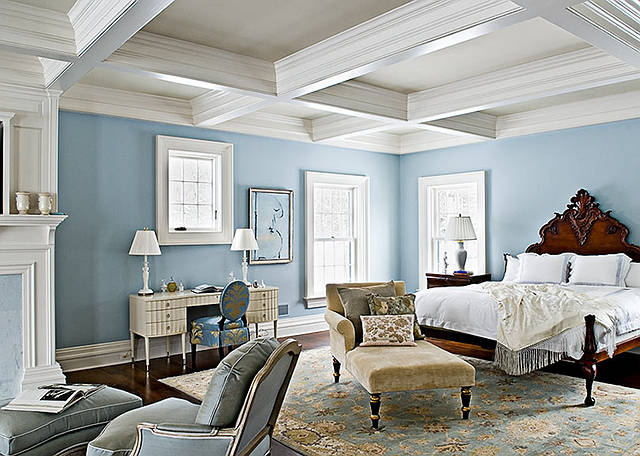 I love the ceilings and the blue accents in this room. It's very calming.
Bathroom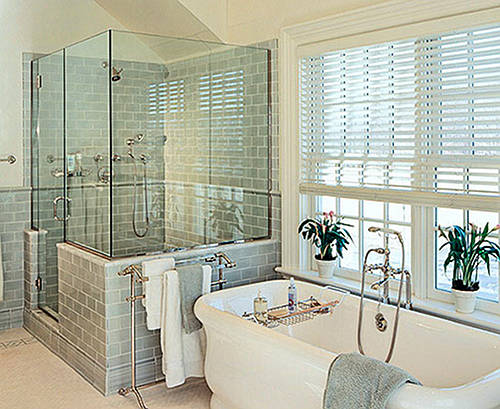 A classic tub.
Pool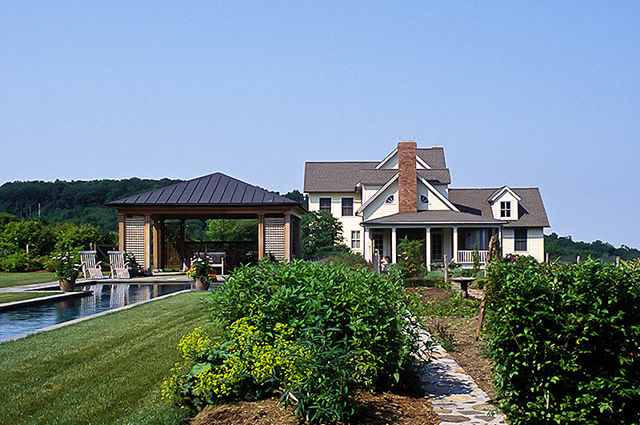 a beautiful respect for its surroundings.
Another Porch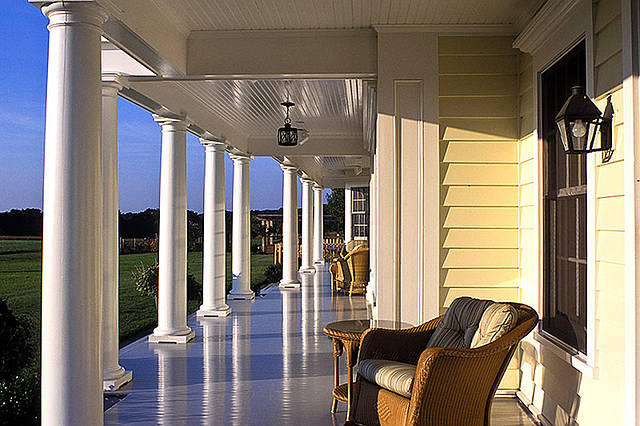 A porch from another home.
Lodge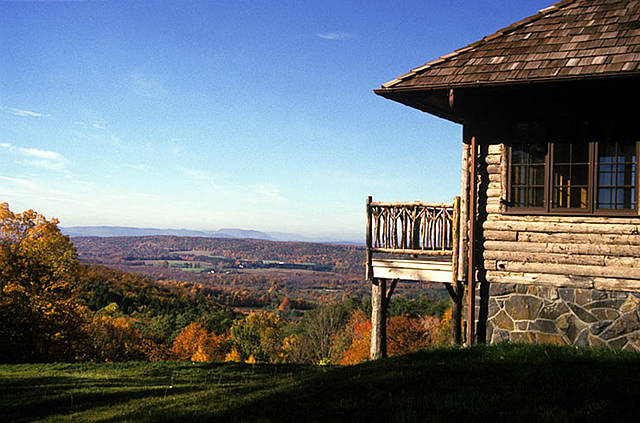 "I-am-the-king-of-the-world" kind of view. 🙂
Night Light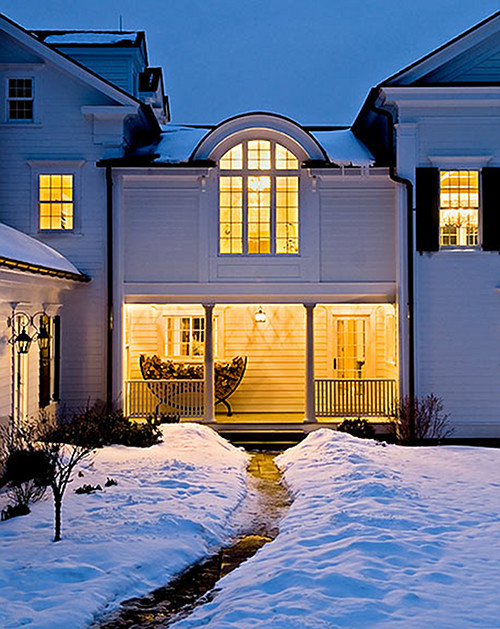 I love how they store the wood.
Stone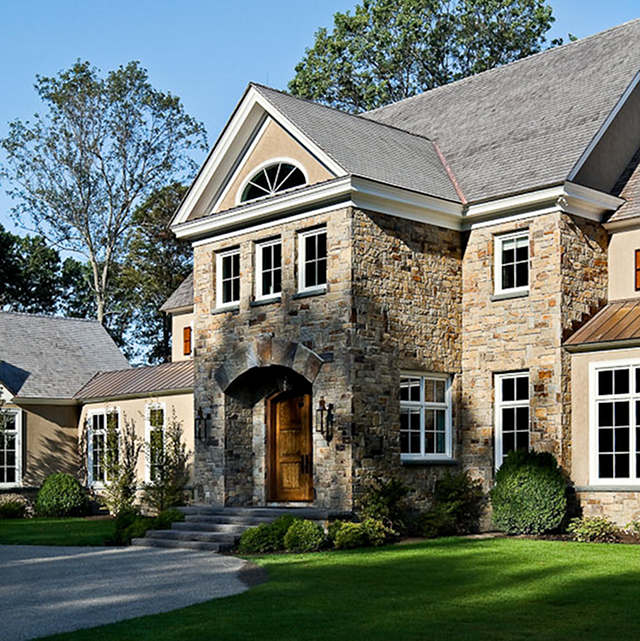 A really beautiful facade.
Curb-Appeal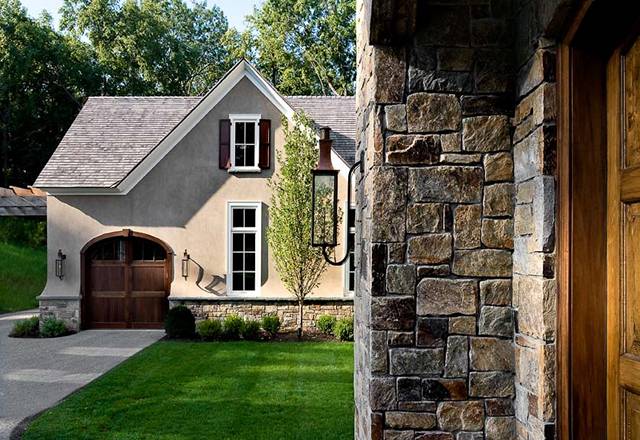 One of my favorite homes
Staircase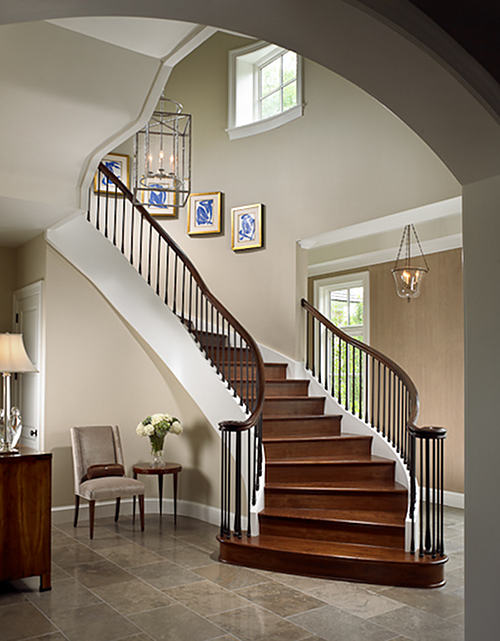 I love this foyer.
Lanterns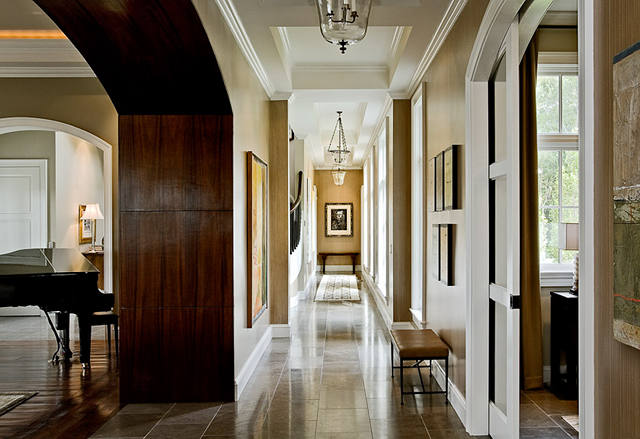 I always like seeing lanterns in hallways.
Family Room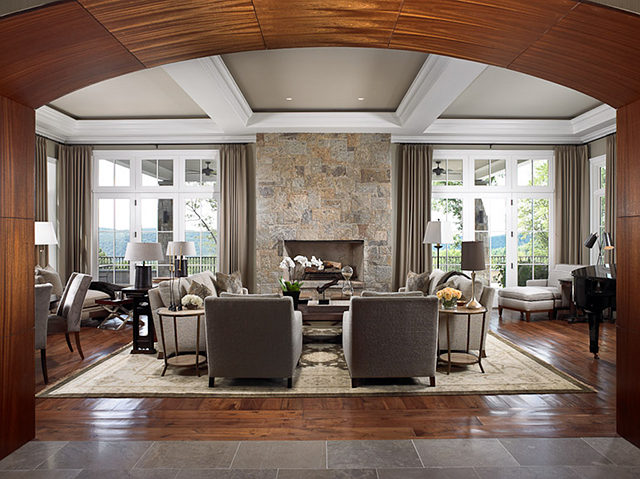 The floors, windows and ceilings bring this room to the next level.
Display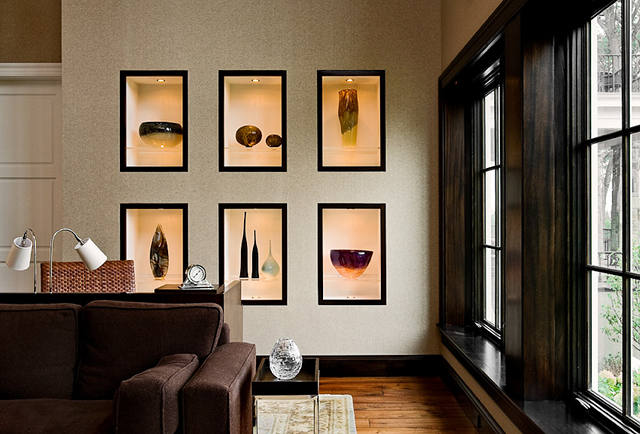 Love this idea!
Kitchen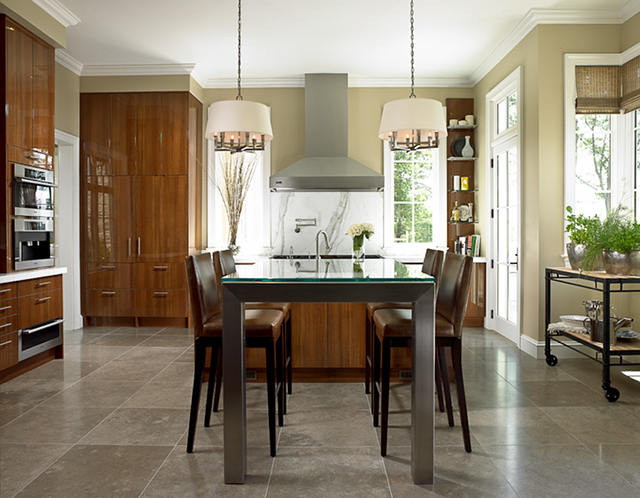 I must admit I was expecting a white kitchen, but this is also beautiful.
Master Bedroom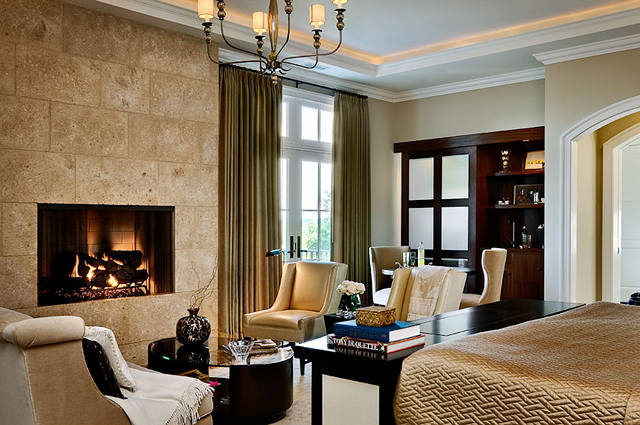 A fireplace… how great is that?
Renovations
Historic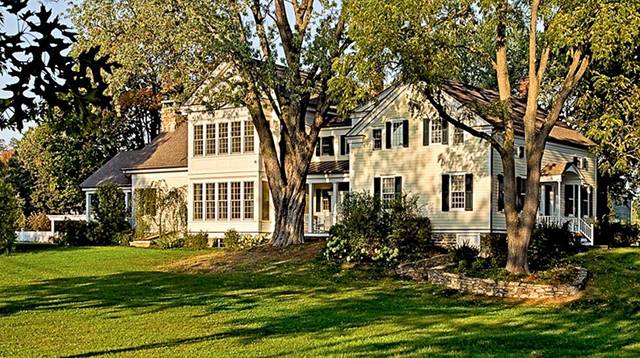 Stunning additions were made to this house.
Front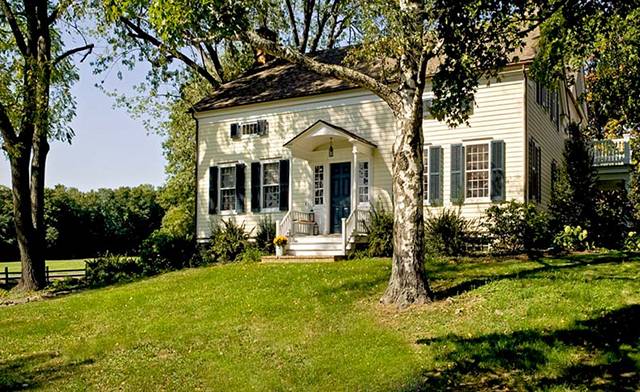 A classic look was kept.
Foyer
This is the kind of foyer that can take my breath away. I don't need more than this. Please, notice the wide pine floors, original from the house.
Twigs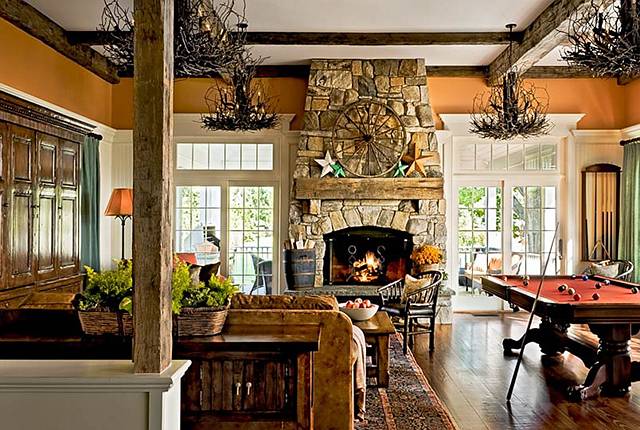 This is such an unique place and I really feel it reflects the owners' personality.
Kitchen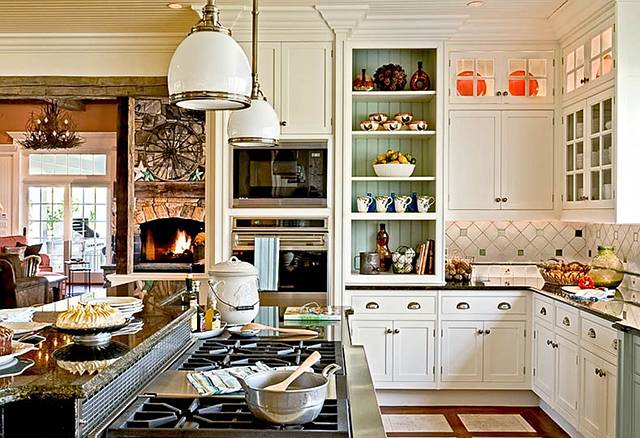 I love seeing restored houses that keeps its authenticity. This is a timeless kitchen.
Bedroom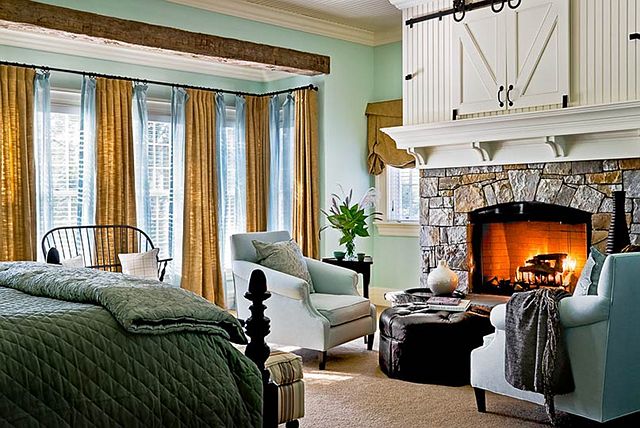 How warm and cozy! Notice the beam and the TV nook above the fireplace.
Covered Porch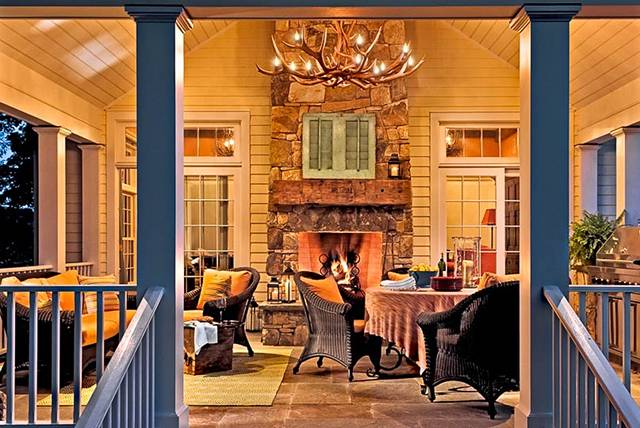 I could spend hours with some friends here, just talking about life and enjoying the fire.
Fixer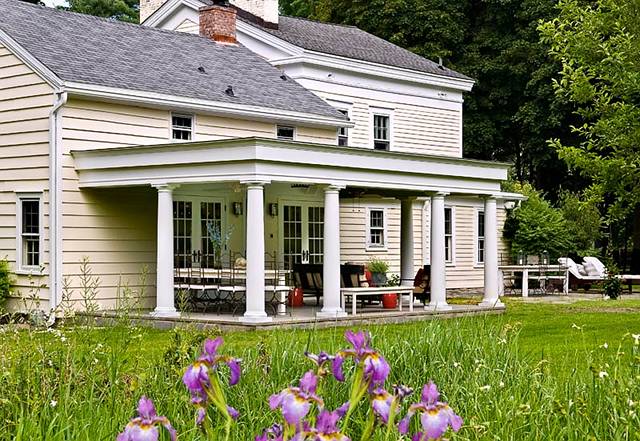 Beautiful home.
Kitchen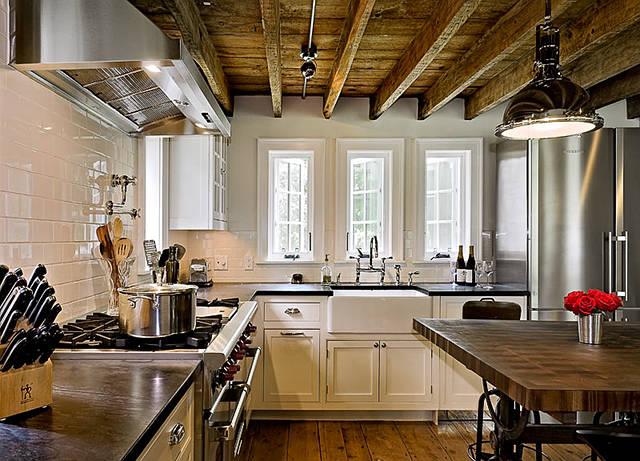 These are 200-year-old beams, original from the house.
Pantry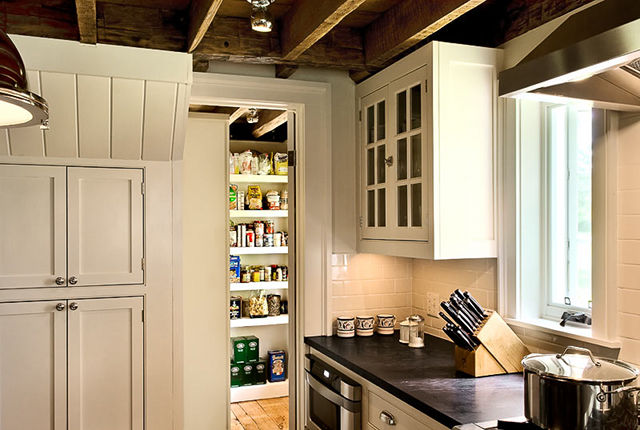 A spacious pantry. So handy!
Dining Room
What a magical dining room. I love the chandeliers.
Land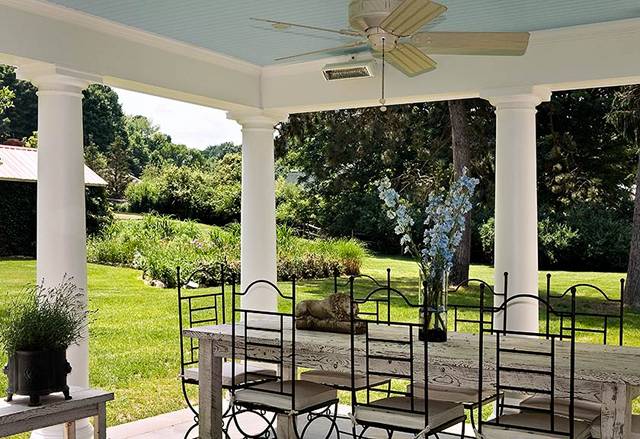 Lovely views and I adore this table.
Lichfield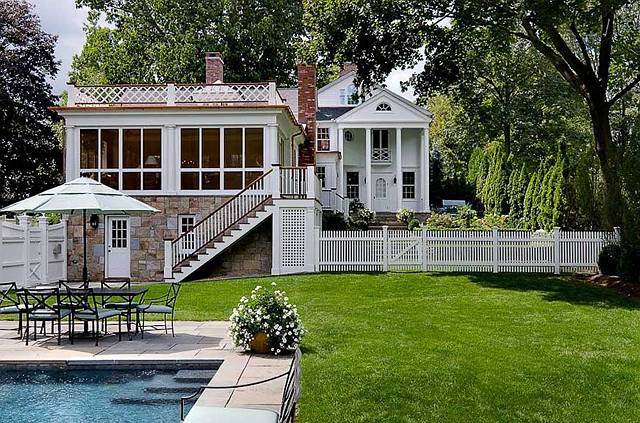 This house has a complete "facelift". Can you tell?
Kitchen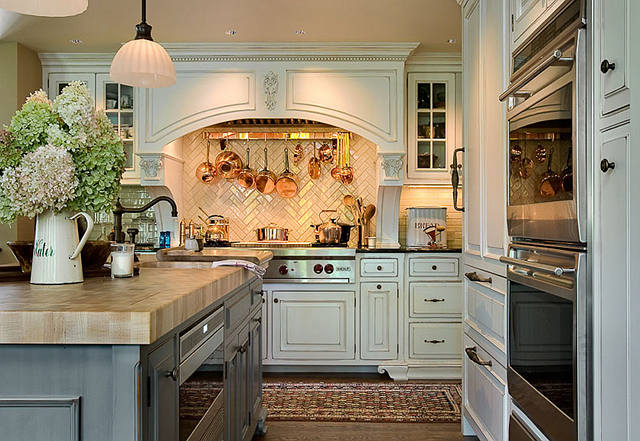 The grey island creates a contrast with the white kitchen.
Bathroom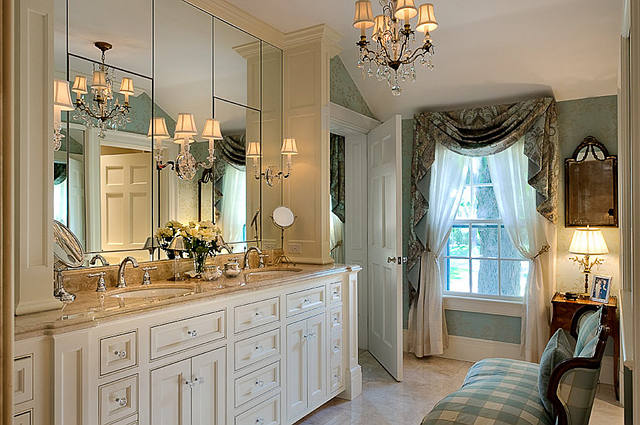 This is such a delicate bathroom. Look at the furnishings and finishings.
Farmhouse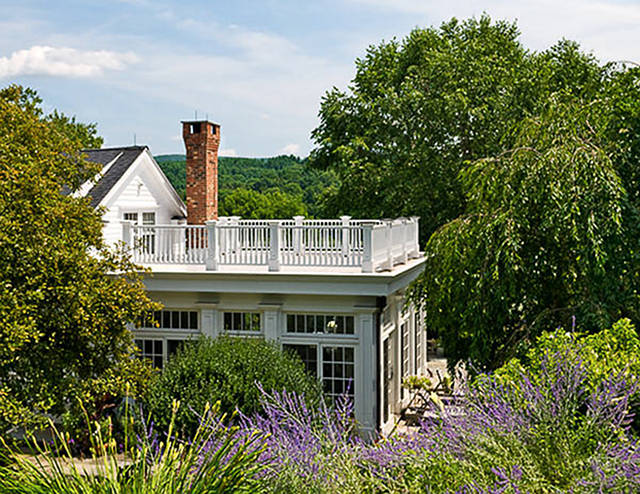 Who wouldn't love to spend some time on that balcony?
House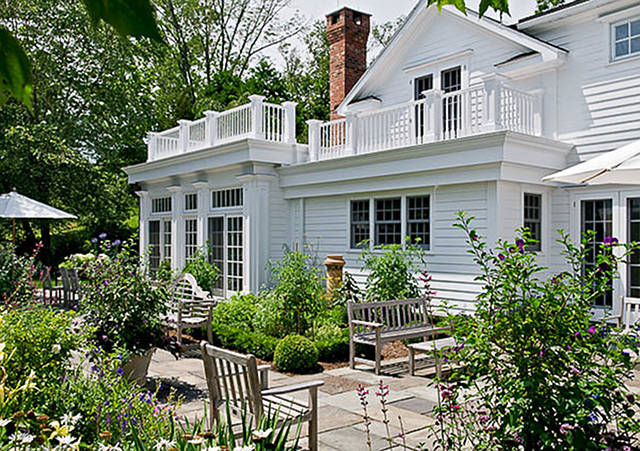 White house and beautiful gardens.
Sunshine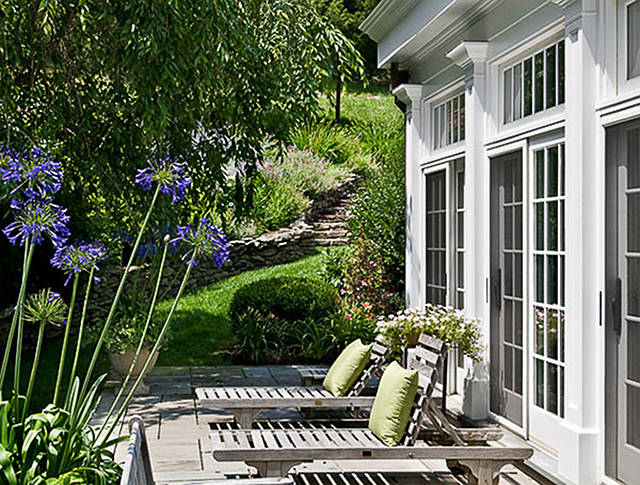 Beautifully done.
White & Bright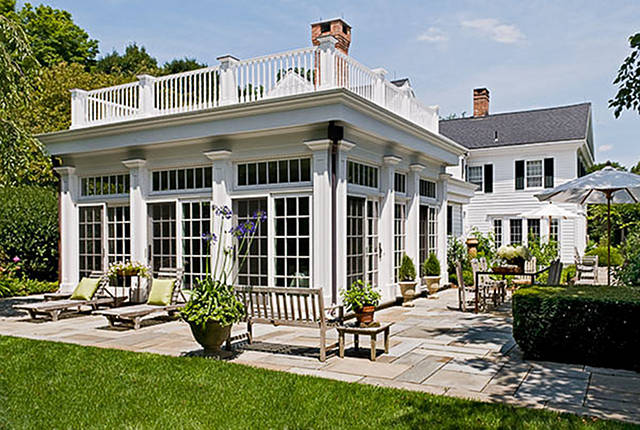 Another view of the sunroom.
Sunny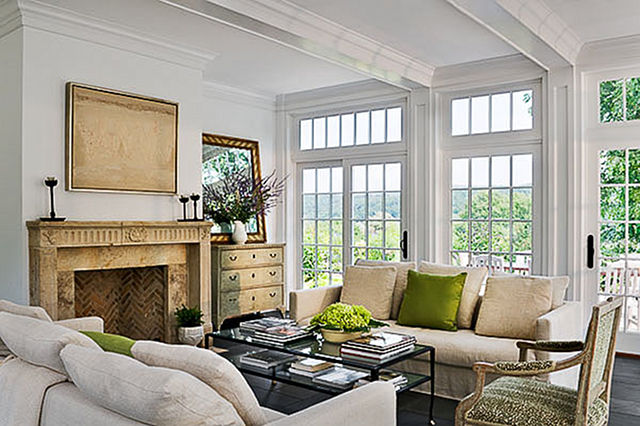 Inside, the sunroom feels more like a living room.
Kitchen
The coffee station keeps everything organized and hidden.
Stairs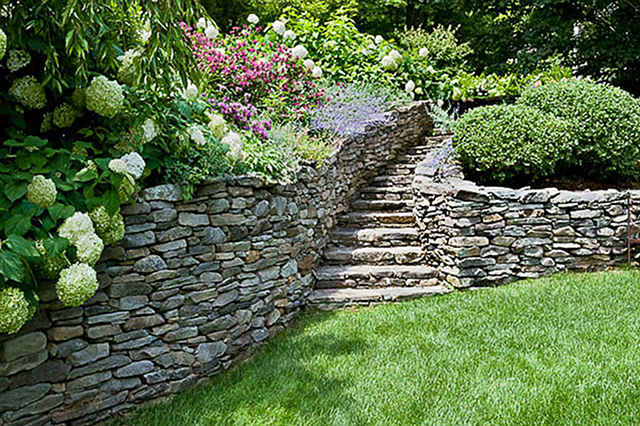 Simply gorgeous!
Treehouse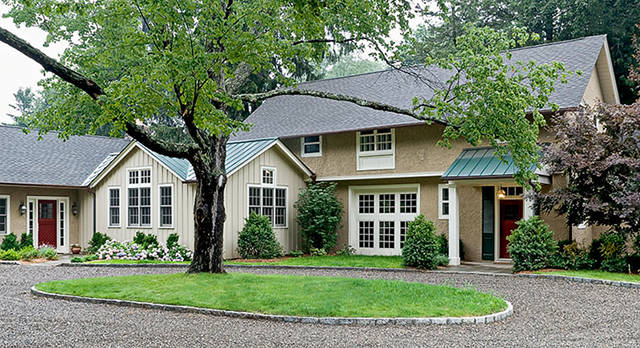 Embraced by nature.
Hydrangeas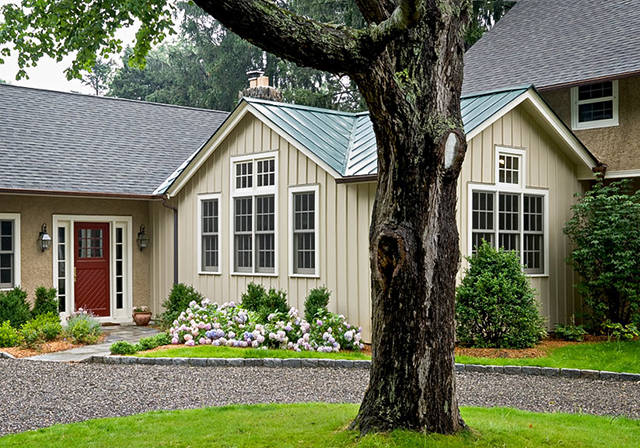 One of my favorites: hydrangeas.
Green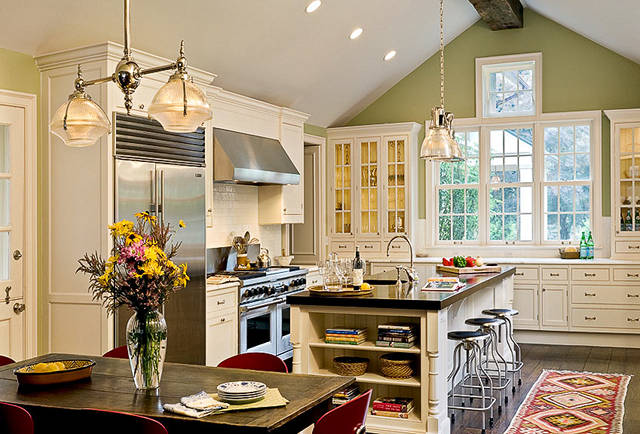 I love the warm color on the walls and the windows being the same height as the cabinets., giving an uniform look.
Shelving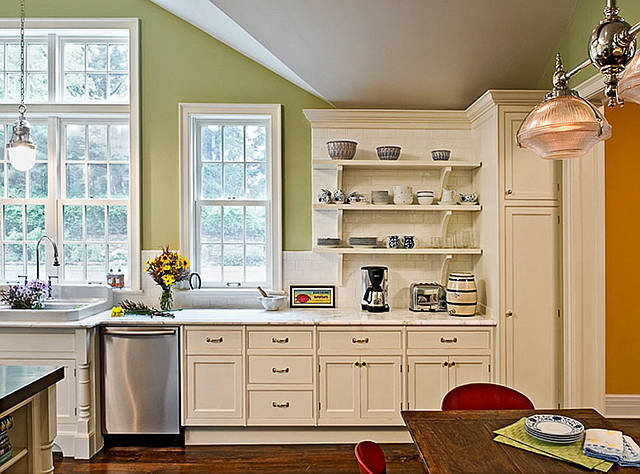 I love the shelves in this kitchen. So charming.
Mudroom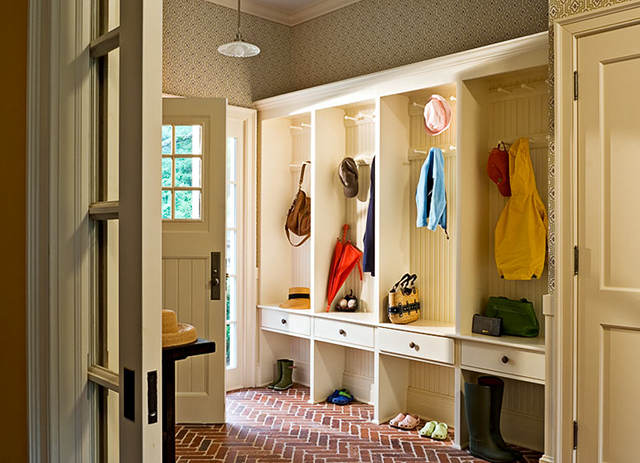 I love everything in this mudroom. Notice the brick floors, the built-ins have small drawers for gloves and such.
Country Love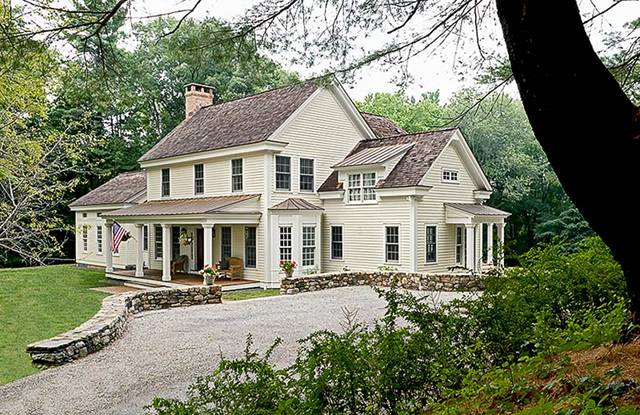 Dreamy property.
Dining Room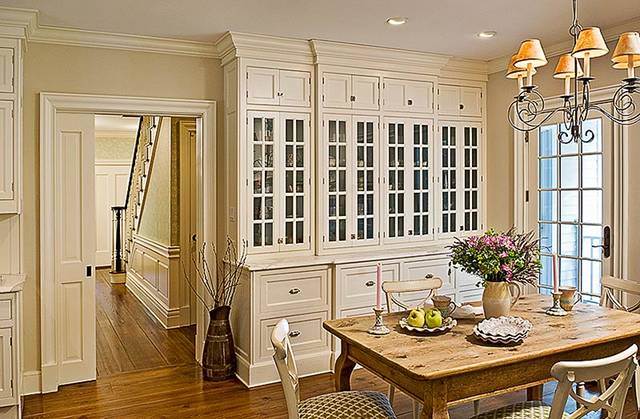 Gorgeous Craftsmanship.
Pond Home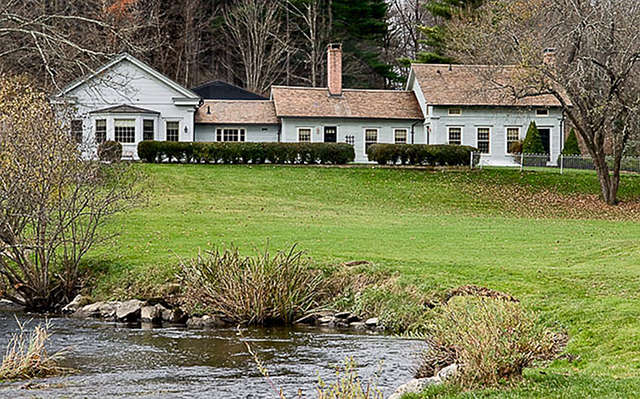 Peaceful.
Welcome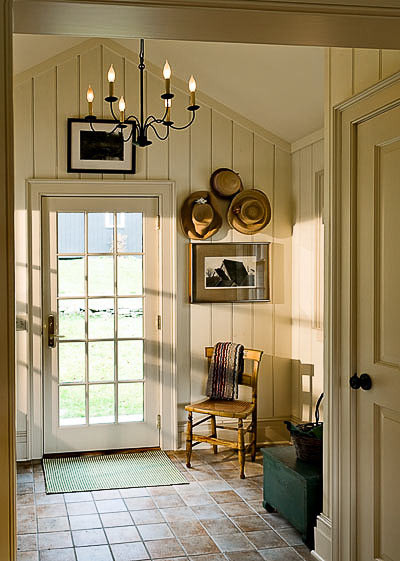 Warm and inviting.
Beams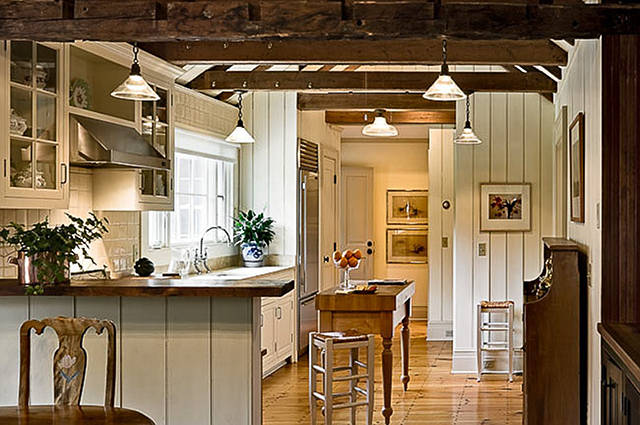 I love how "raw" this kitchens feels. Stunning!
Floors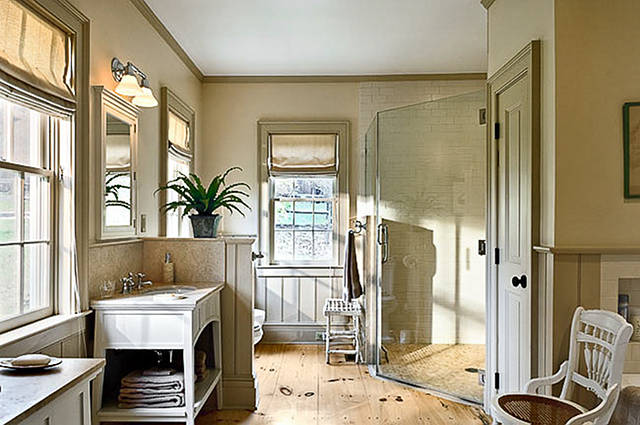 I love the simplicity and natural elements of this bathroom, including the wide plank wood floors.
Lake House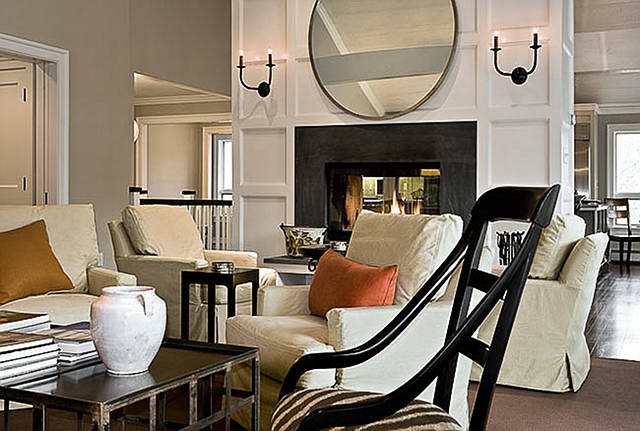 Charming. I'm obsessed about that mirror.
Fireplace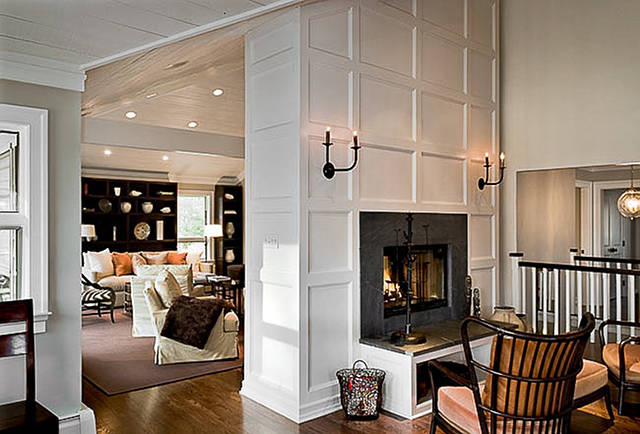 Notice the chairs facing the fireplace. Wouldn't it be nice to spend some time there?
Open or Not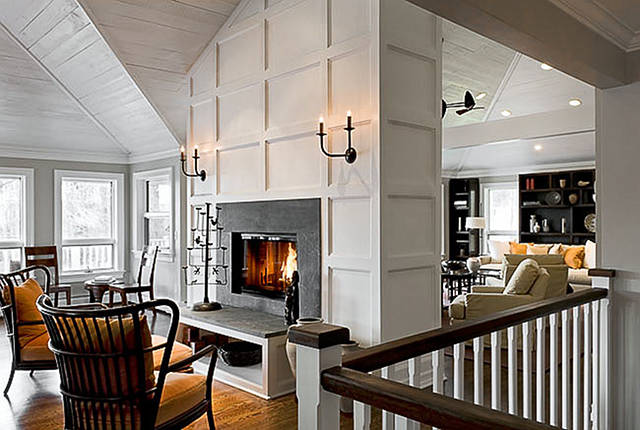 The house feels open, but not too exposed.
Kitchen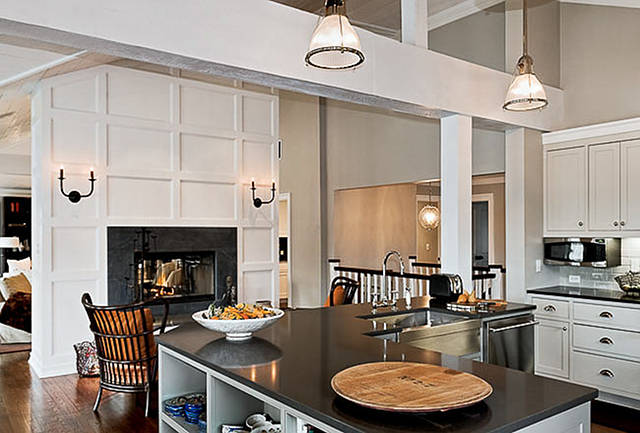 Who wouldn't love to have a fireplace by the kitchen, right? Cozy!
Size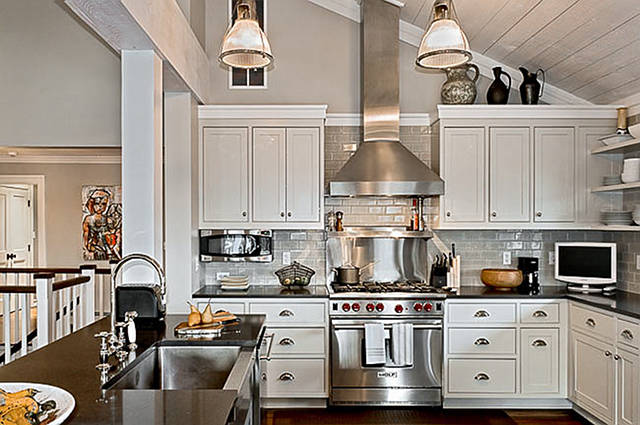 This is not a huge kitchen, but if feels large, since it's open to the rest of the house.
Bedroom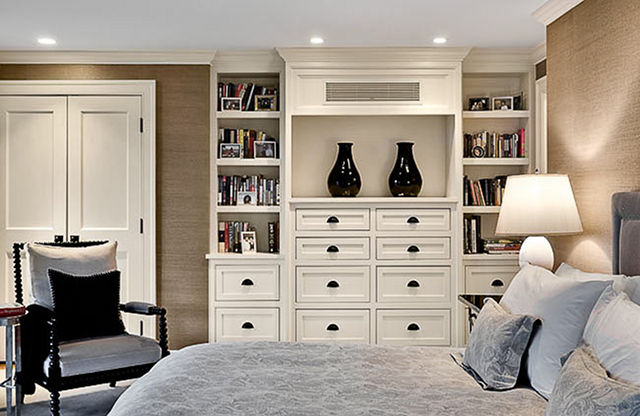 Built-ins always make any room look better. I also love the grasscloth wallpaper.
Closer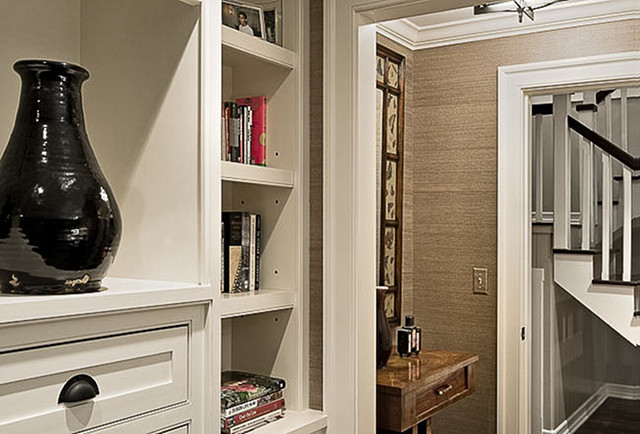 The details.
Sun Sunny Some Sunroom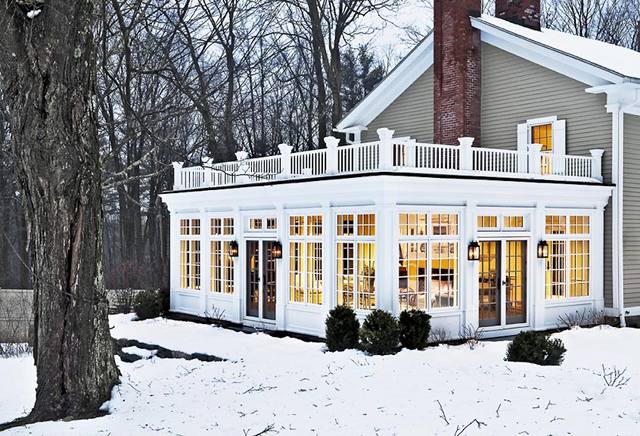 This is a sunroom that we simply can't forget.
White & Blue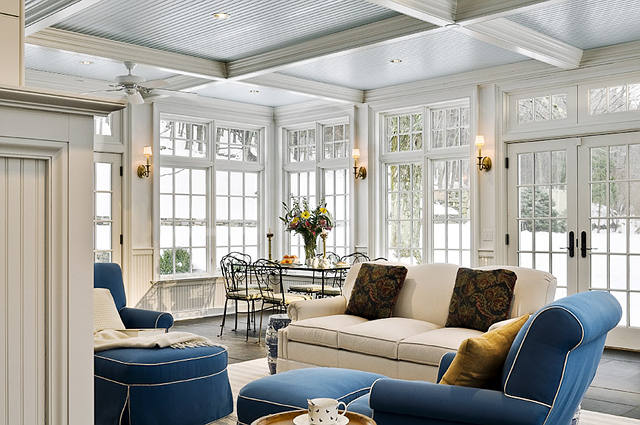 This place feels incredibly comfortable.
Ceiling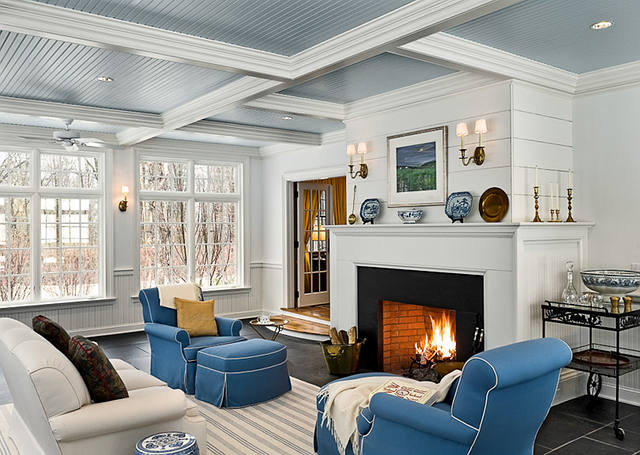 The ceiling were painted blue. Notice the fireplace. I also love the rug and the furnishings.
Table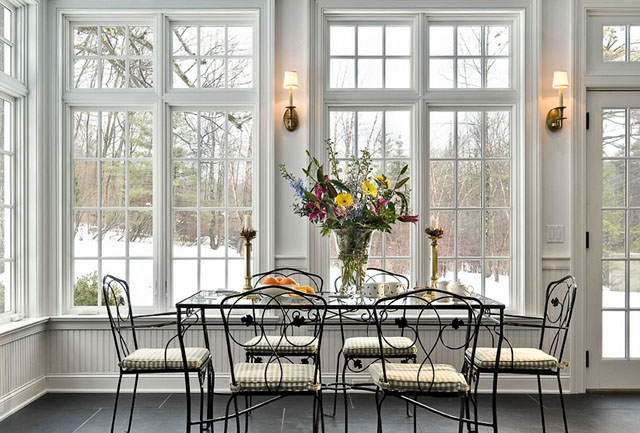 A nice place to eat and enjoy the view.
Play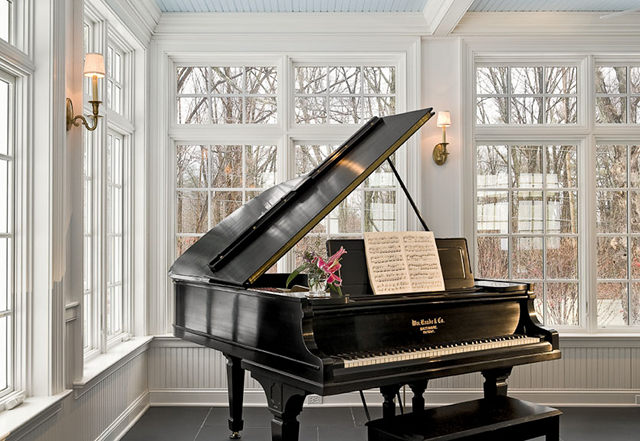 What a wonderful sight!
Chaise & Sconces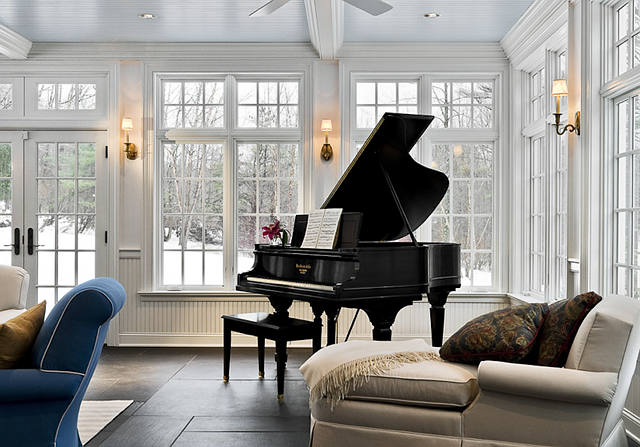 I love the fact they used so many sconces and they also added some comfy chaises for relaxing or reading time.
I know I'm saving many of these pictures on my "inspiration file" and just in case you wondering how long it took me to prepare this post, I'll tell you… It took a couple of days, but what really matters is if you guys really enjoy and feel inspired by it.
What really attracts me to their homes is that every single one of them feels just like a real home, full of warmth and uniqueness. And I'm sure that's what we search for when it comes to our own homes, all we want is a place where it feels beautiful and welcoming, but most of all, real.
Please, don't forget to check Crisp Architects' website!
Source: All images from: Crisp Architects, taken by:Rob Karosis
Which one are you pinning today?
***********
Oh, I know! This is a very long post, right? But I hope you could actually take this time spent here to dream with me. I simply had to show you Crisp Architects' beautiful work and I hope you had fun.
Talking about fun, my kids are on their "march break" and we're trying to spend some quality time together. I really love having them all day with me. I'm not going to lie and say they're always so quiet and perfect, but I actually prefer this way. Like my grandmother always says, "If your child is too quiet, go there and take a look, because something wrong probably is going on". 🙂 Hearing them playing, laughing and having fun is something we should appreciate and even be grateful for.
Last night I thought about something I didn't before. I was looking at Matthew (my baby) and he looked at me and smiled. His smile was so pure and his eyes was just so wide. I could feel so loved by this little baby and that's when I felt in my heart that I must never let this "pureness" disappear. We, parents, should always keep the love our kids have for us as pure as it can be. We should always do everything in our power to never hurt this love or hurt their trust. We always should be the ones they can always, always have by their side, the ones they can count on.
I once heard someone saying that our relationships are like bridges that have to be built every single day and we do that by adding little pieces at time. We should go to bed feeling that we have done all we could to add the necessary pieces for that day. And we should ask ourselves if we could across the bridge to be and feel closer to the other person.
We build the bridge by listening, by saying "no" when we have to say "no", by giving real attention and by showing they're loved.
No matter how old our kids are, they will always need to feel loved by us and our job is to keep building this bridge, day by day and never let it go.
Thank you for being here today!
This Month's Best Deals



Wayfair: Up to 70% OFF – Huge Sales on Decor, Furniture & Rugs!!

Serena & Lily: Enjoy 20% OFF EVERYTHING! Use Code: NEWIDEAS! New Summer Collection!
Pottery Barn: New Outdoor Sales! 1000s of New Arrivals!!!
West Elm: Mega Spring Sale Up to 40% OFF!
Horchow: Flash Sale: Up to 55% Off!!!
One Kings Lane: Save Up to 70% OFF! Warehouse Sale + Outdoor Sale!
Williams & Sonoma: 20% off your order.
Nordstrom: New Spring Arrivals!
JCPenny: Clearance 80% OFF
Neiman Marcus: Up to $100 OFF on Women's Shoes & Handbags!
Pier 1: Extra 10% Off + Free Shipping!
Joss & Main: Outdoor Entertaining Sale – Up to 65% Off!
Posts of the Week:





See more Inspiring Interior Design Ideas in my

Archives.
Interior Design Ideas:

Paint Color
"Dear God,

If I am wrong, right me. If I am lost, guide me. If I start to give-up, keep me going.
Lead me in Light and Love".
Have a wonderful day, my friends and we'll talk again tomorrow."
with Love,
Luciane from HomeBunch.com
Interior Design Services within Your Budget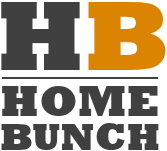 Get Home Bunch Posts Via Email

"For your shopping convenience, this post might contain links to retailers where you can purchase the products (or similar) featured. I make a small commission if you use these links to make your purchase so thank you for your support!"