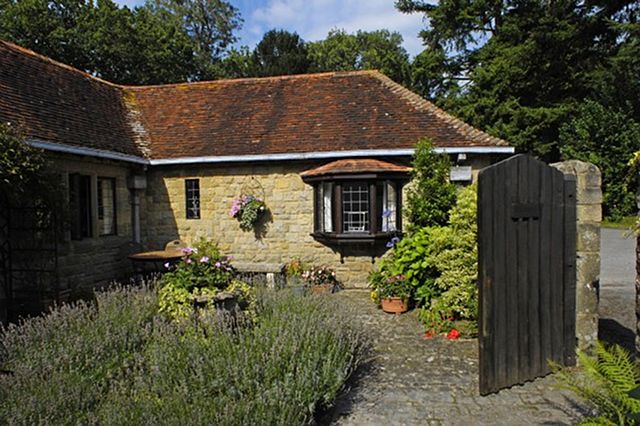 Hello everyone! Cottage of the week is here! Can I say "yay"? I'm sure you know I love cottages and if you aren't crazy about cottages be prepared to be because this one will make you wish you were there, just relaxing…
This cottage combines traditional charm with some luxurious comforts. The neutral colour scheme highlights the period features in the house including original leaded windows and the beautiful ethereal church door. Outside is pure paradise. I love how quiet it seem to be and I can imagine myself having my favorite cup of coffee in the beautiful terrace.
I'm always feeling inspired by stunning homes I see, but nothing speaks more to me than cottages. Take a look and see if this one speaks to you too.
Door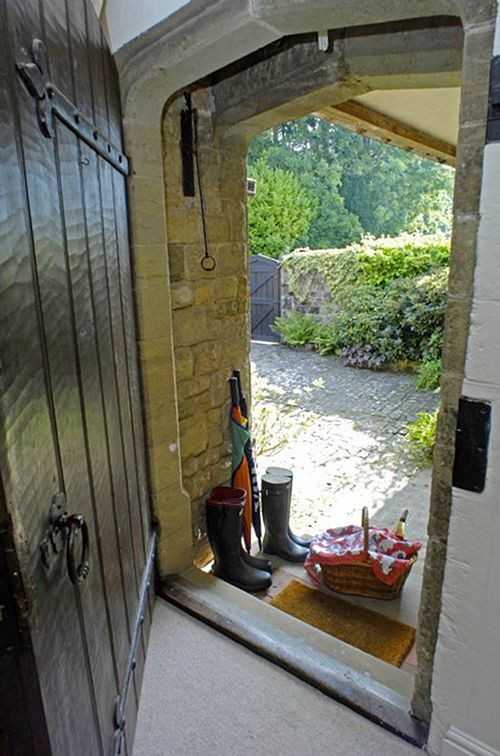 Charm is found everywhere in this cottage.
Living Room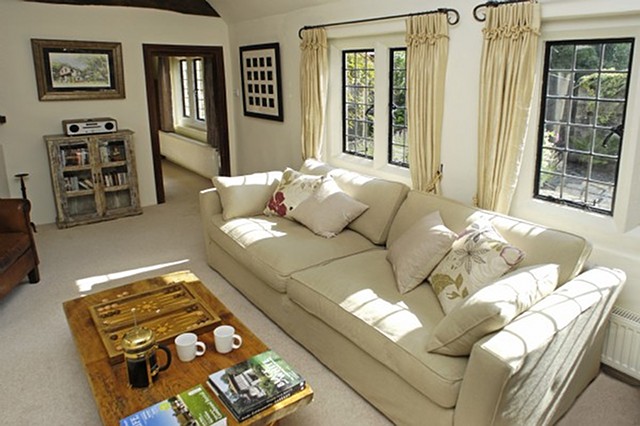 Is there anything better in a living room than a comfy couch?
Time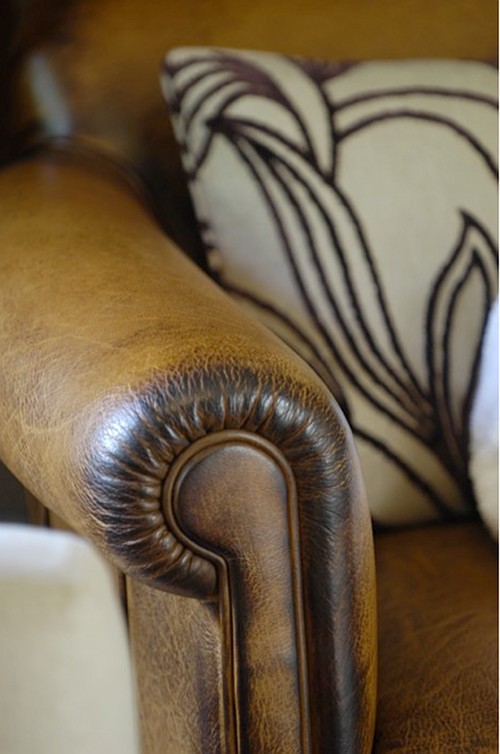 I adore a chair with personality and time like this one.
Food & Family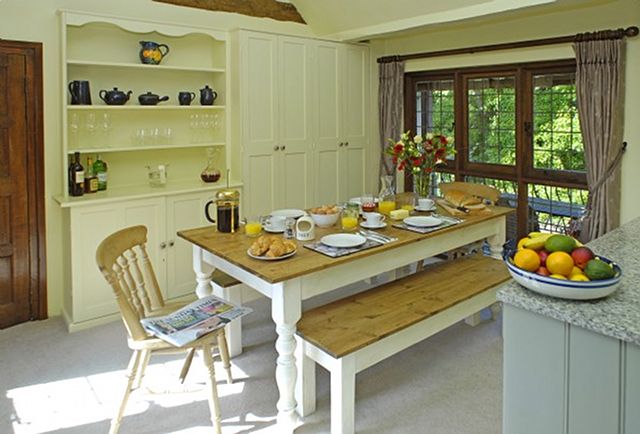 The dining room has a country cottage-y feel.
Windows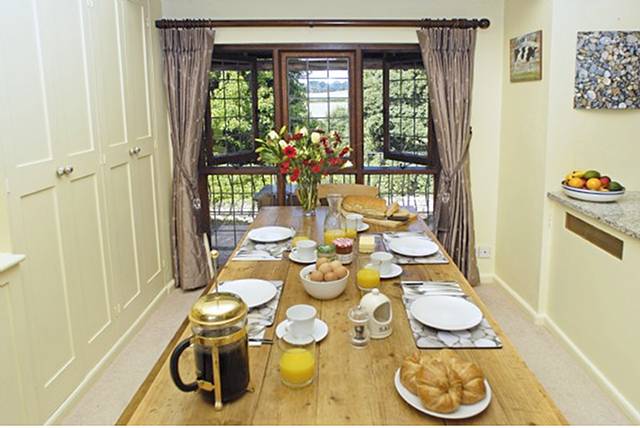 This is my kind of table: full with bread and coffee. Yum! Better yet if it has a nice view and stunning windows like this one.
Kitchen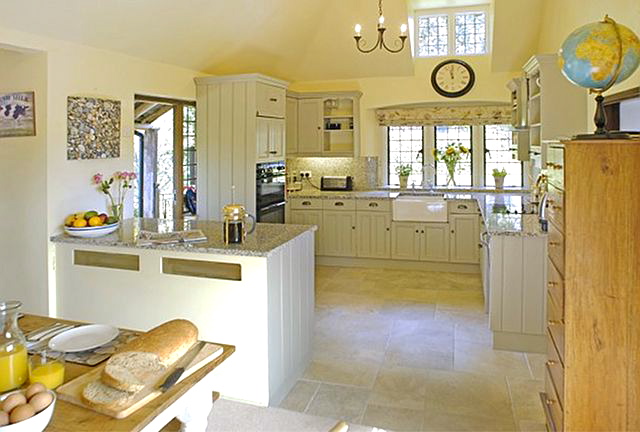 Oh, so beautiful! I love the high ceilings, the cabinets and everything feel so sunny!
Sunroom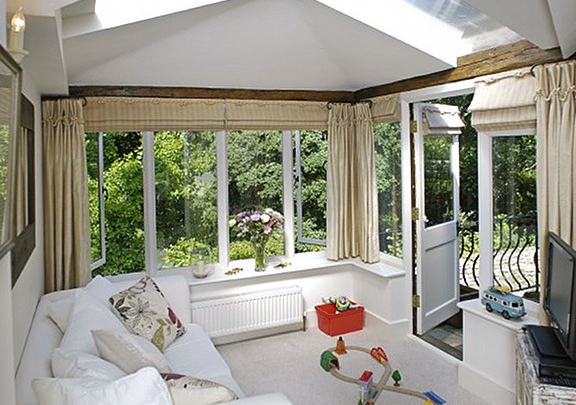 Cozy and comfy. Do we need more? I don't think so.
Grey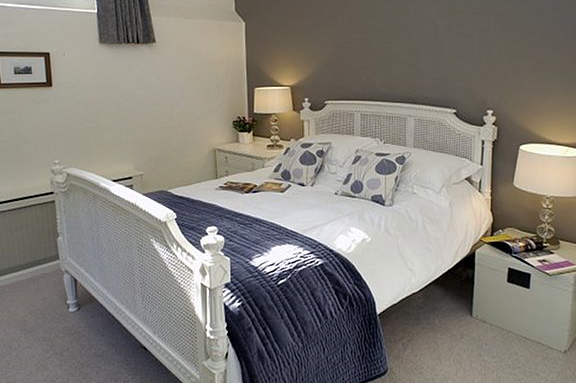 This bed looks great against the grey wall.
Bathroom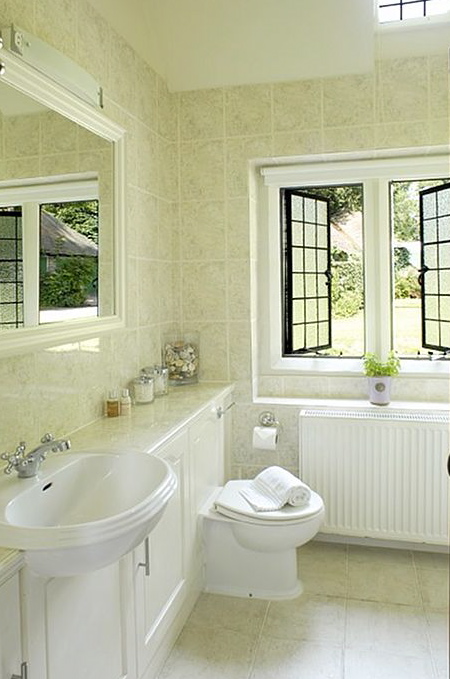 The windows are the best feature here.
Guest Bedroom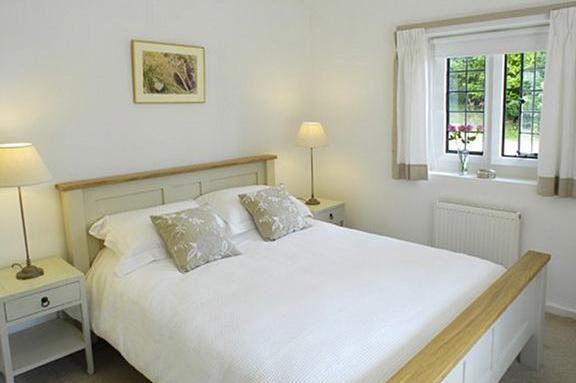 I really like how simple it is. How do you feel about short curtains? Some people like them, others don't.
Guest Bathroom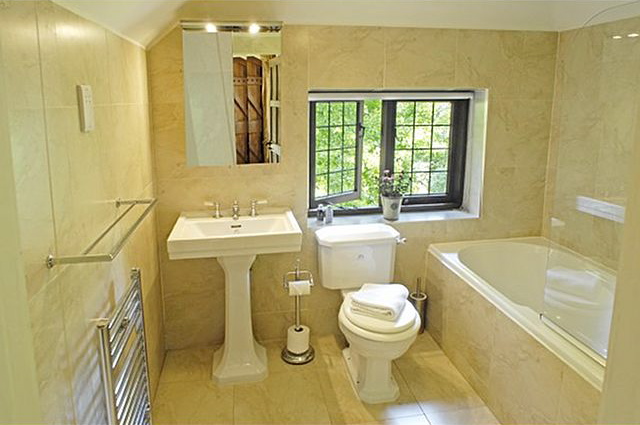 Great use of space.
Kid's Room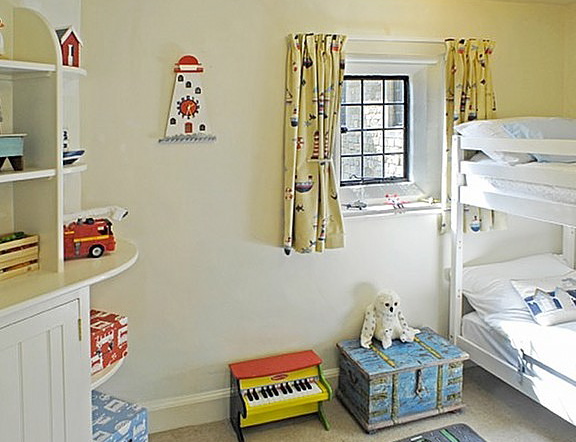 I always adore seeing cute kids' rooms like this one. Doesn't it make you smile?
Here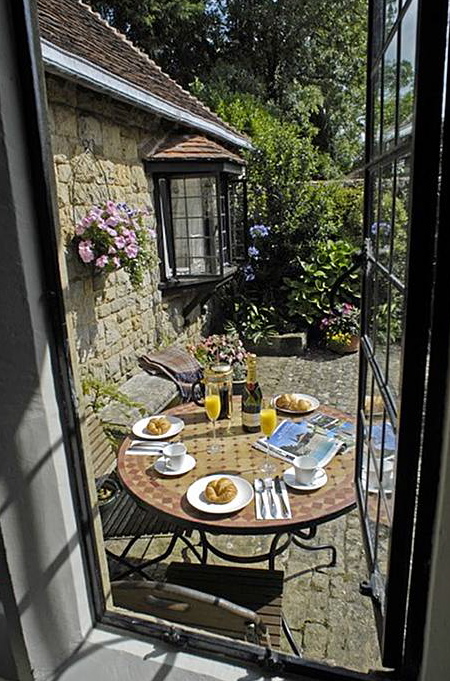 I just found my favorite place!
Balcony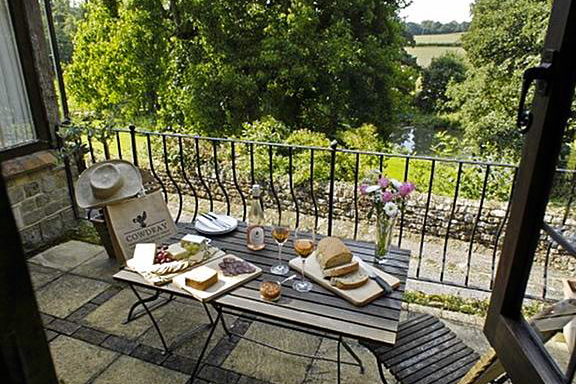 Afternoon tea? Not today. Please, bring the best bottle you have.
Shade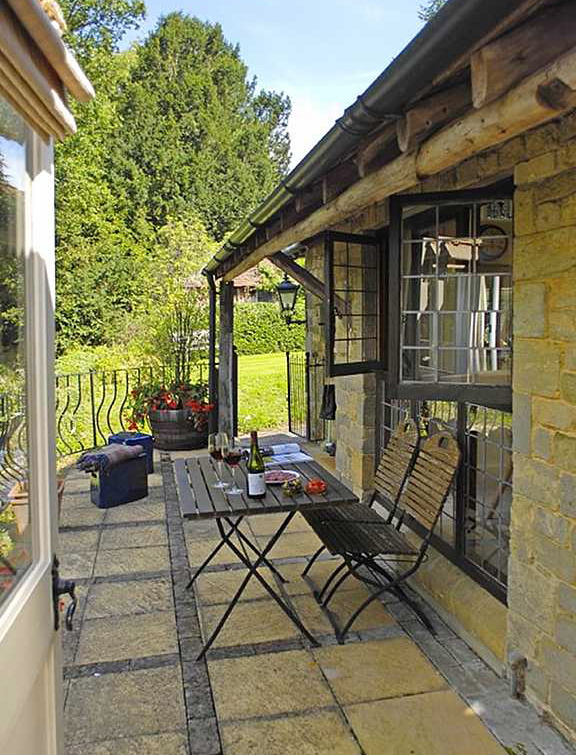 Impossible to not fall in love with this cottage.
Me Time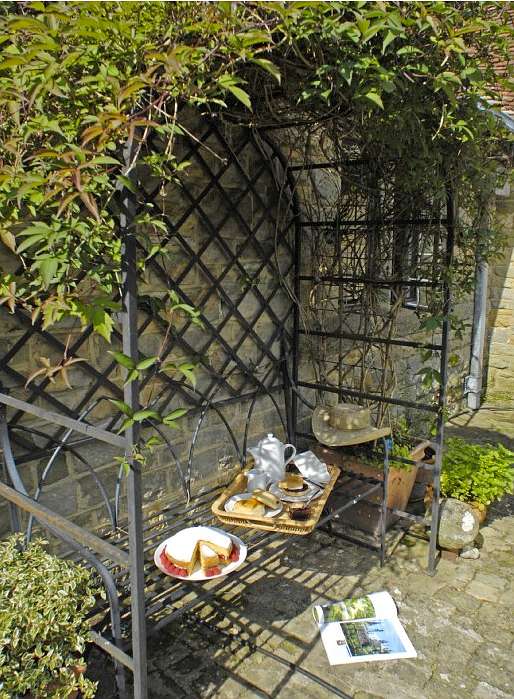 I could spend the whole afternoon here.
Sweet!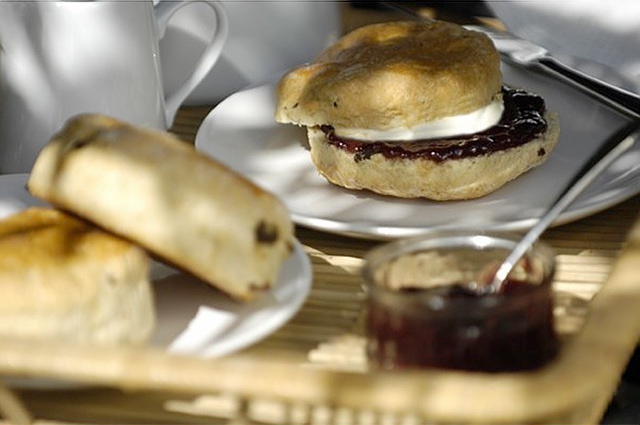 It keeps getting better and better!
Gardens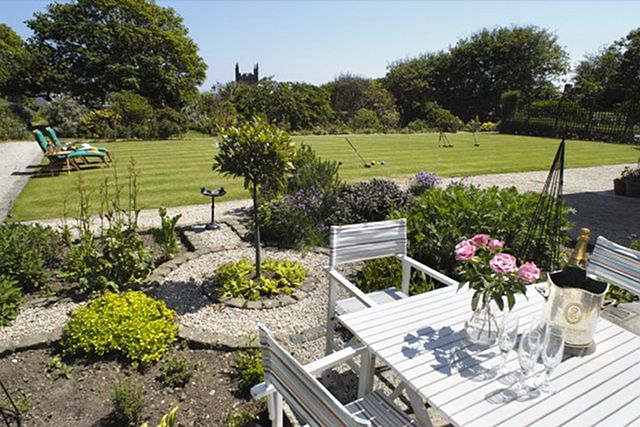 Champagne and roses.
Smell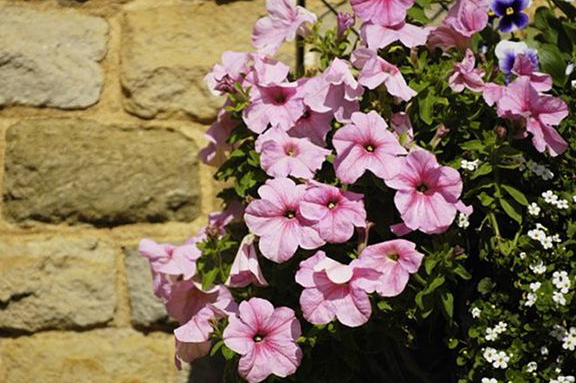 Beauty is everywhere.
Views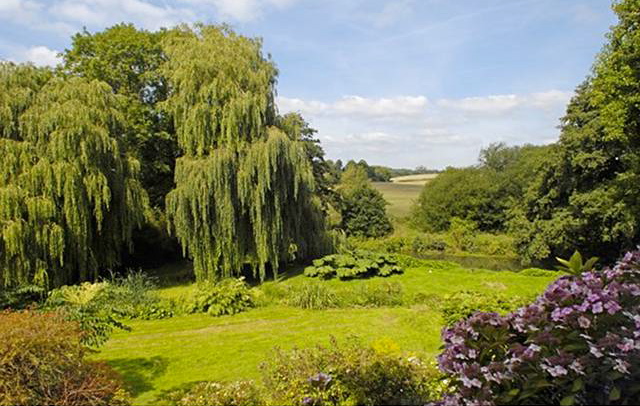 The river and beyond.
Chilly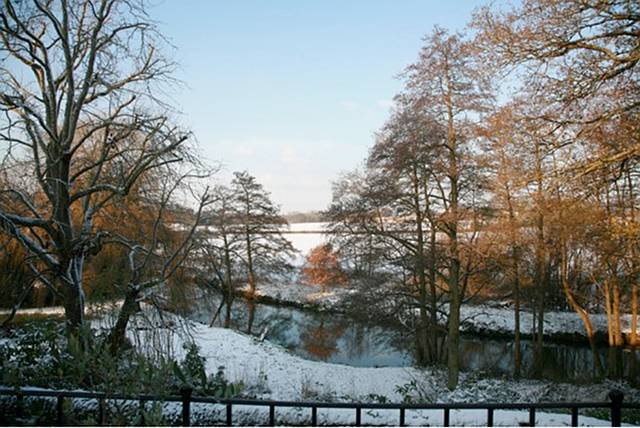 The view during winter.
Gate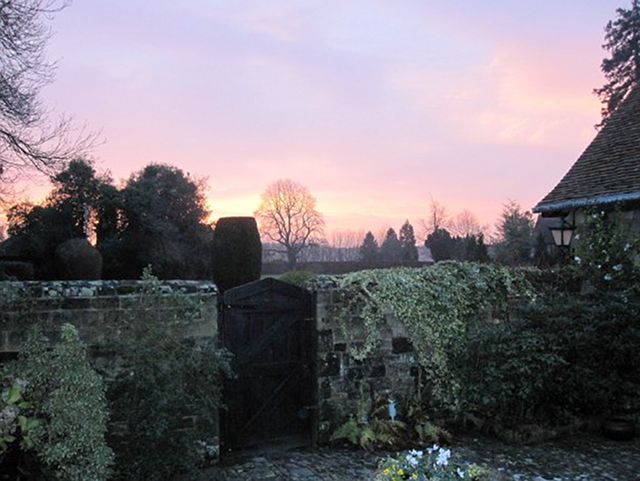 A place to unfold dreams.
Standing Tall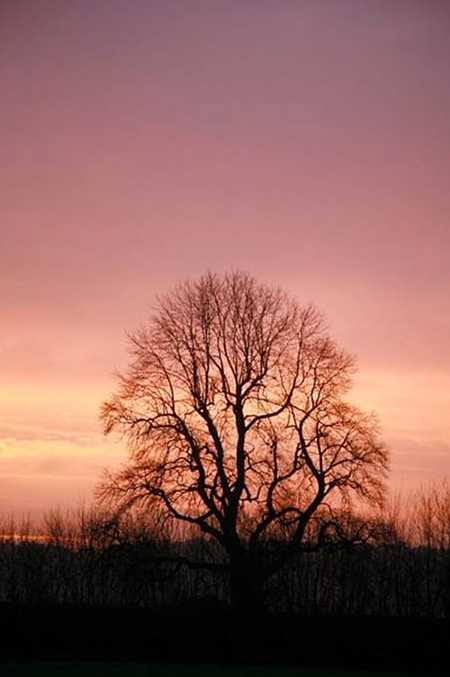 Reach to the sky.
Are feeling a bit more relaxed? I could imagine myself in this place. That's why I love cottages, because I can imagine living or spending some weeks in those places. Isn't it great when we see homes that we can see ourselves in it? I'm not sure, but cottages make me dream a dream I can realize some day. It feels a bit more realistic and more achievable than dreaming with a $20 million dollar mansion. 🙂
I hope you guys are having a great Tuesday!
xo
Luciane at HomeBunch.com
Get My Help with Interior Design: HB's Design Service.
Come Follow me on Twitter: Twitter/HomeBunch
Get Home Bunch Via Email: Become a Subscriber
Source: Unique Home Stays