Lightly Touched By Country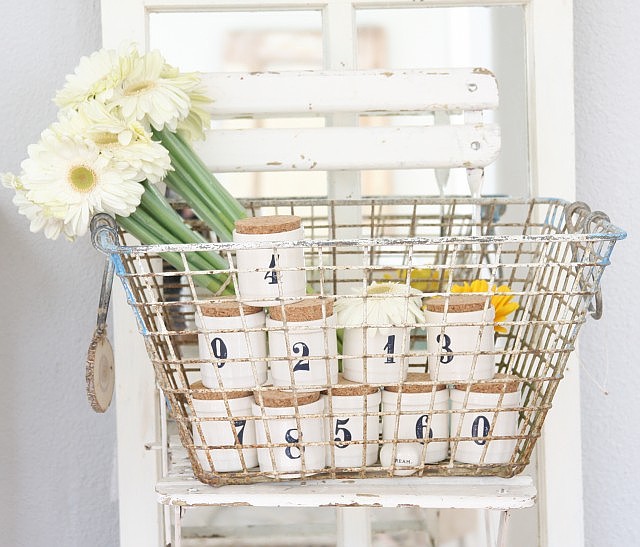 Lately you can't flip an interior magazine without encountering at least one article about something "country" and it seems that all the blogs are also loving to talk about country chic. Since I actually live in the country, I thought about sharing some beautiful images, and also talk about how it's like to live in the a country for me. I grew up in Brazil, and it wasn't in a small town, but since we always had our farm, I was used to spend days riding horses, eating mangoes, oranges and mandarins from the tree. I remember my grandpa and I trying to bring all the cows inside the barn. I remember all the animals running free. I remember being terrified of the chickens! I remember climbing the tallest trees and almost giving my grandma a heart-attack. And I remember her delicious homemade bread. Now, living in Canada, it seems that the "country keeps following me". I live now in a very calm and peaceful place and all that I see from the back of my house is a river, trees and wildlife (my kids running around lol). The truth is, I love the peacefulness of the country. And I see now that being in the country is so cool these days and that everybody wants a little "piece" of it. I think we all should add a slight touch of beautiful and inspiring "country chic style" to our homes. I am not asking you to have a chicken-coop in your backyard (I would never! Remember, I am scared of them! lol), but I think it would be great to add some distressed furniture or even some simple things like pine cones and aromatic boughs — perfect for the Holidays!
You should always use country with some different materials to add some contrast and interest. And what defines country best? Anything that brings nature and natural forms to your house. I hope these pictures can make you feel inspired.
Country Charm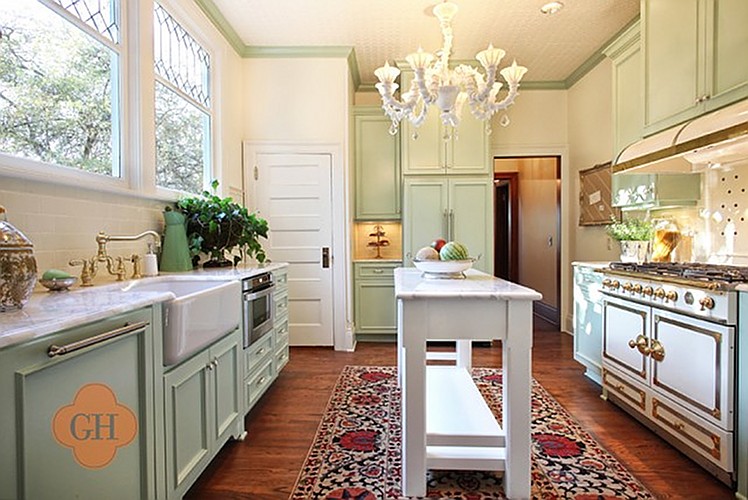 This is a stunner! It's true, the new country is so chic! Photo by: Garrison Hullinger.
Calmness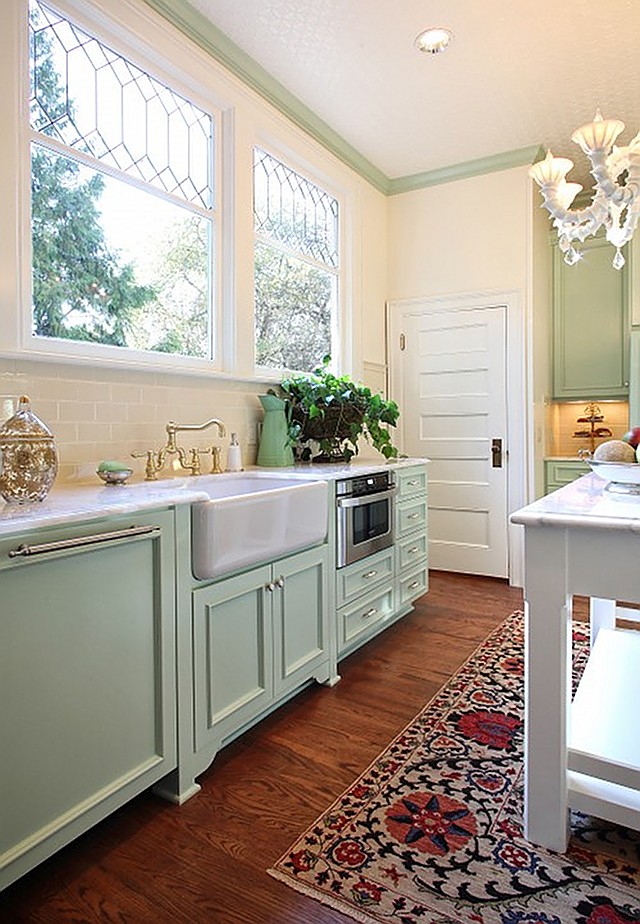 This color is fantastic in this kitchen. Don't you think? Photo by: Garrison Hullinger.
Creativity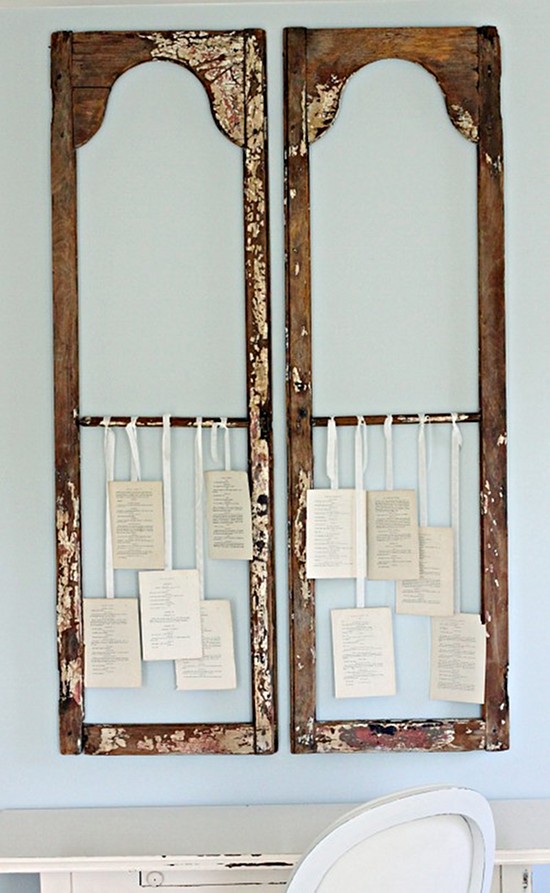 Very neat idea. Photo: Houzz.
Perfectionism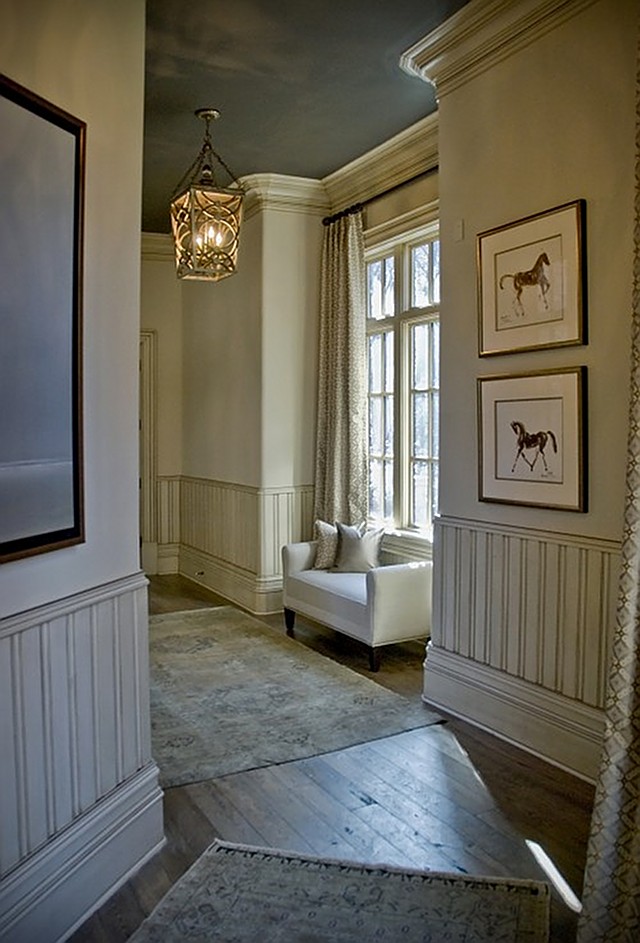 I would sit on that daybed all the time just to enjoy every inch of this hallway. I love everything about it. Photo by: Garrison Hullinger.
Dining Room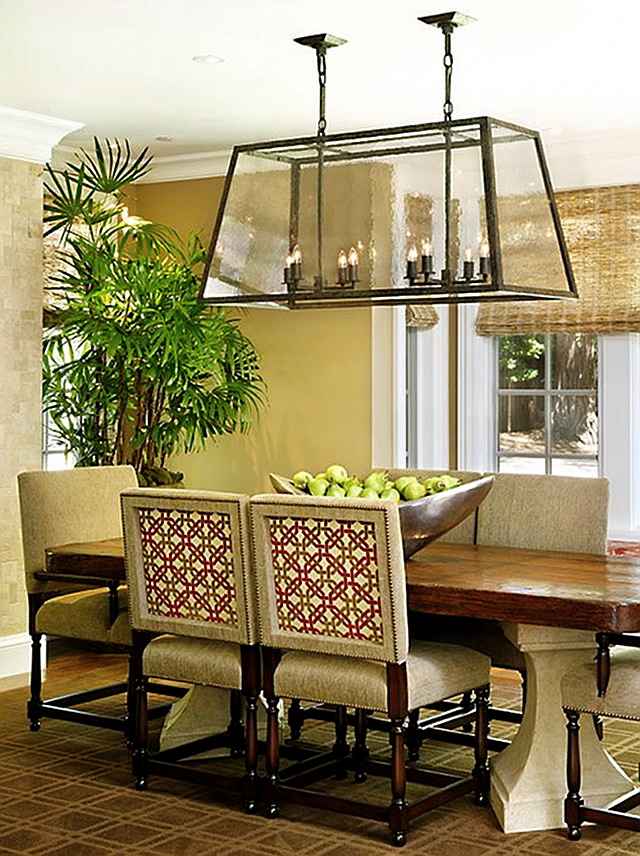 Very welcoming. Photo by: Garrison Hullinger.
The New Old- West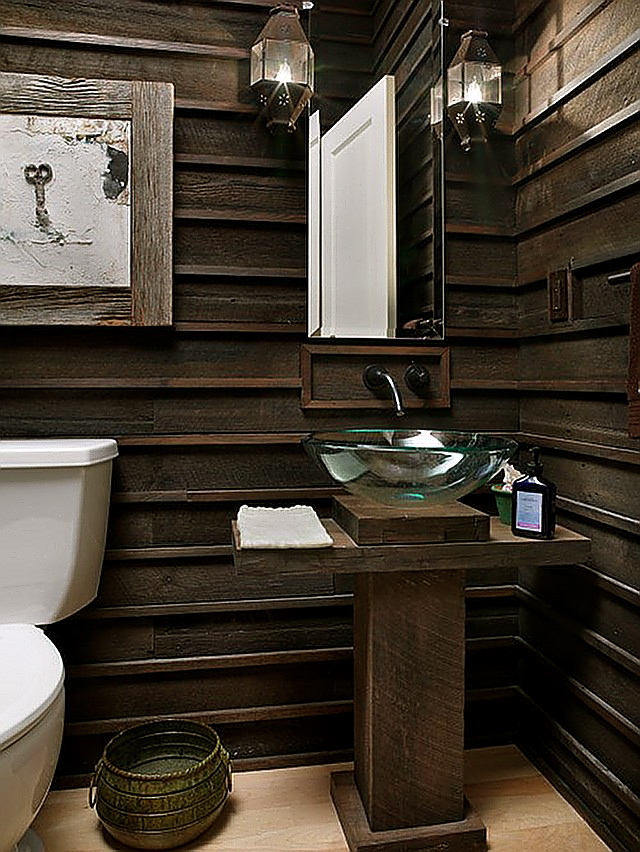 So perfect, so simple yet so stylish. Gorgeous light fixture. Photo: Houzz.
Since you're here, let me know what you think of this post. 🙂
Thanks so much for stopping by. I always look forward to your visits.
xo
Luciane at HomeBunch.com
Follow me on Twitter: Twitter/HomeBunch
Save