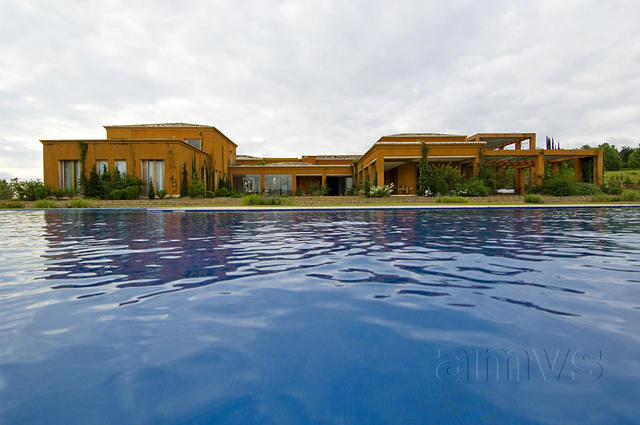 Oh, Brazil! I miss that country and its natural beauty. Talking about beauty, please, take a close look at this place! Every detail reminds you that all that you should do in this place is relax. The modern architecture is splendid and the indoors surprise you with a mixture of sleek and comfortable furnishings.
Designed by Ana Maria Vieira Santos, a Brazilian interior designer that has projects from Brazil to Europe and America. She personally supervises all her architecture and interior projects.
This project is filled with natural light, gorgeous landscaping and an amazing flow between the indoors and outdoors.
Side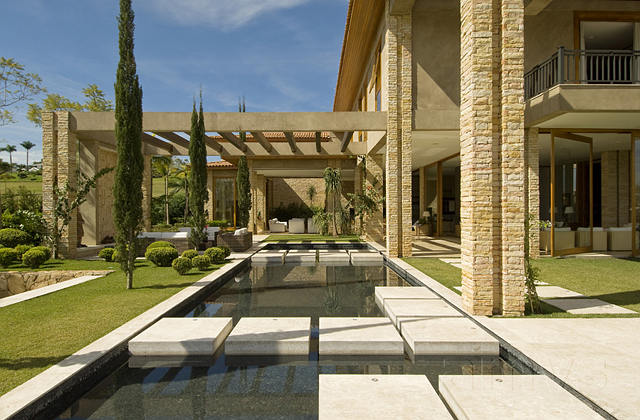 Stunning!
Living Room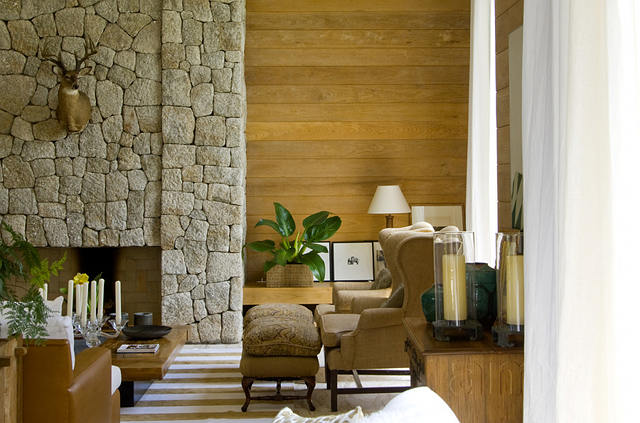 Everything is truly amazing in this house.
Fireplace
Have I told you how much I love fireplaces?
Rocking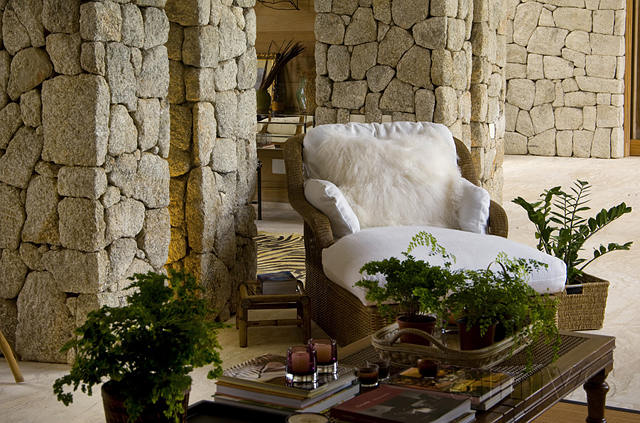 The native rocks makes this place feel tropical and totally unique.
Views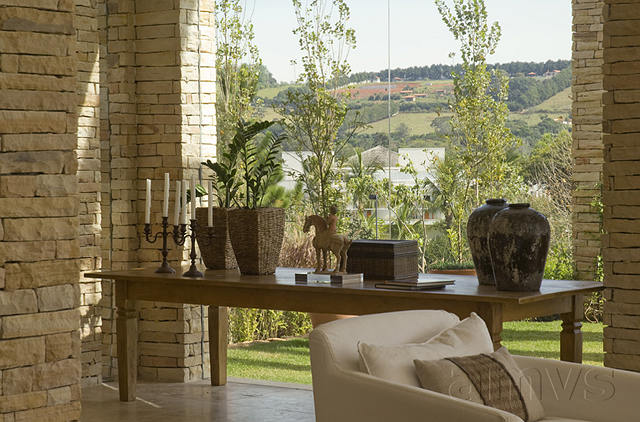 Beautiful views of the rolling hills.
Living Room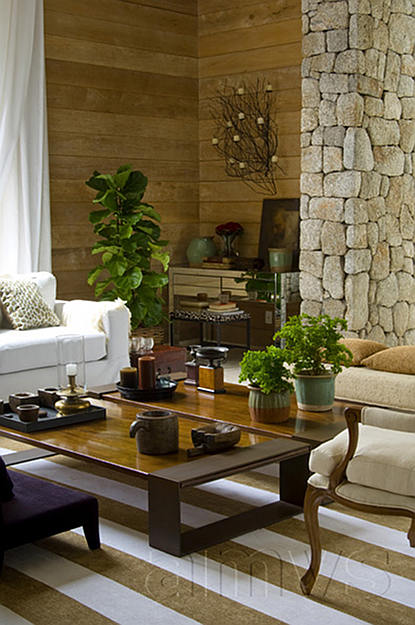 I love the furniture and accessories used in this living room.
Sofa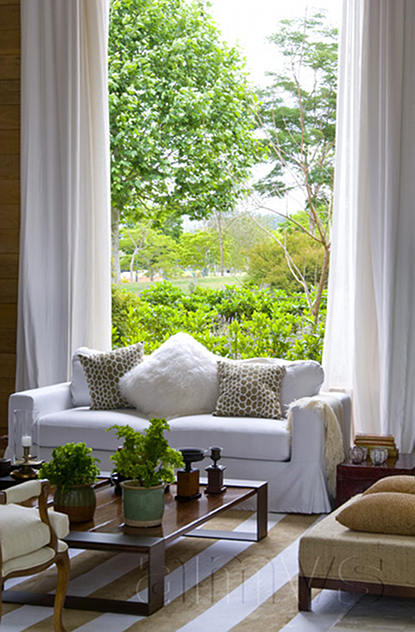 This is picture perfect for me! White sofa, white curtains, tall ceilings, garden views and the list goes on!
Wood & Rocks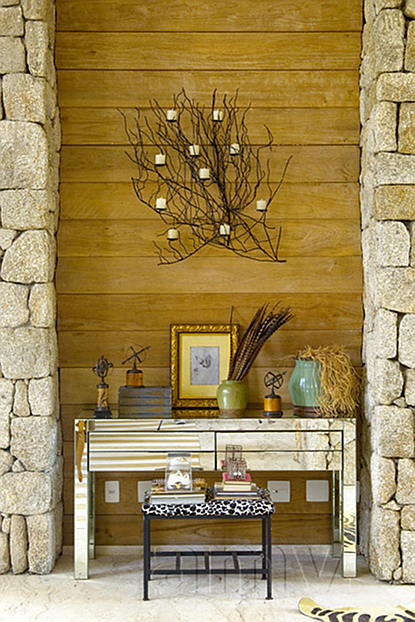 Take a good look at the interesting elements the designer mixed here.
Family Room
Very comfy.
Country Chic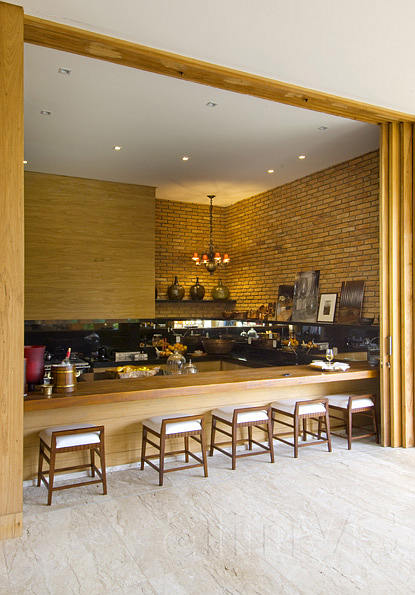 A Brazilian country kitchen. Gorgeous exposed brick.
Media Room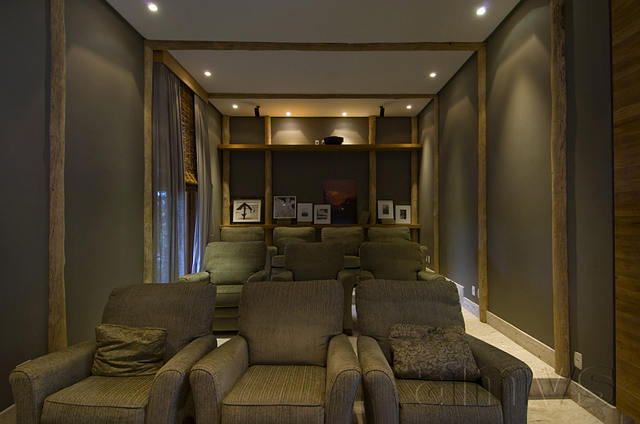 This is one of the best media rooms I've seen. I love how rustic it feels.
Mirrors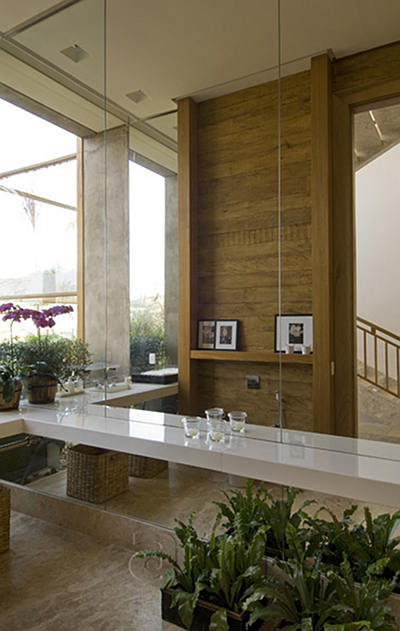 You find something to love everywhere you look in this house.
Rocks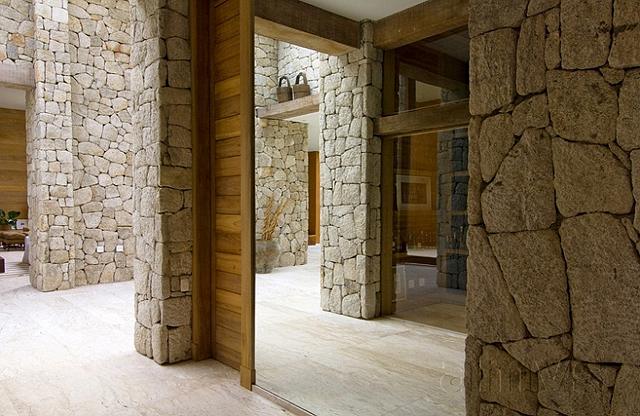 Indoors and out.
Tropical Breeze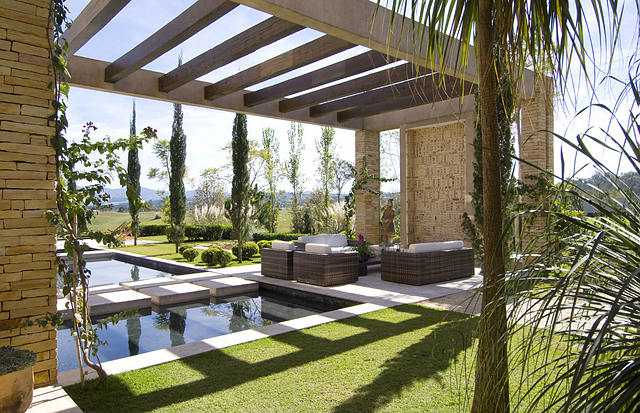 Stunning!
Look!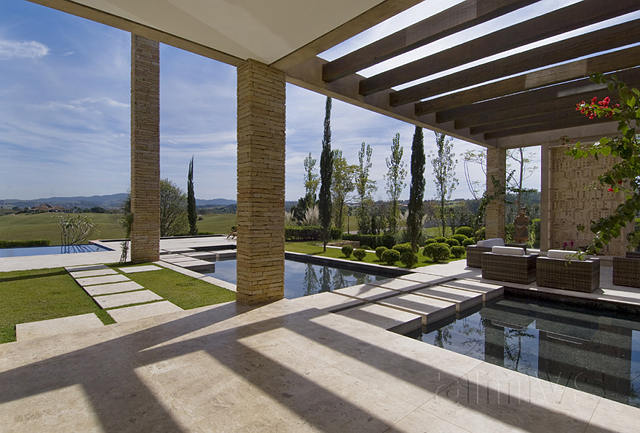 The amazing views!
Beauty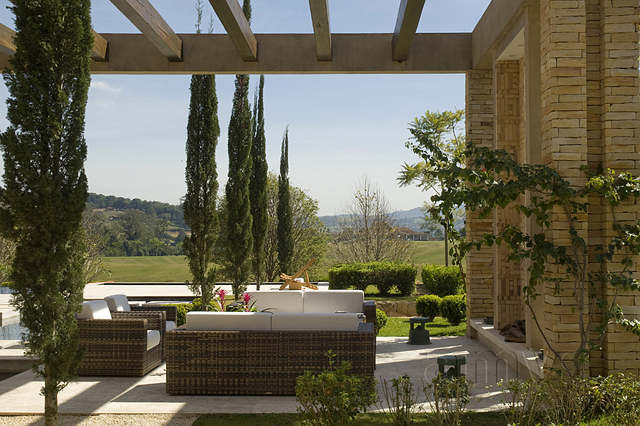 Natural and serene.
Quietness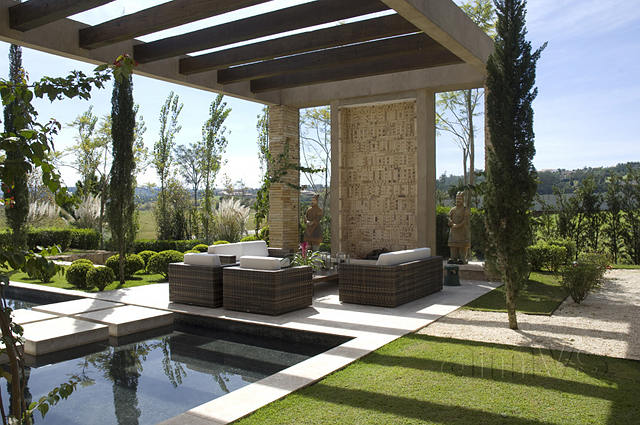 This place feels very zen-like.
Swing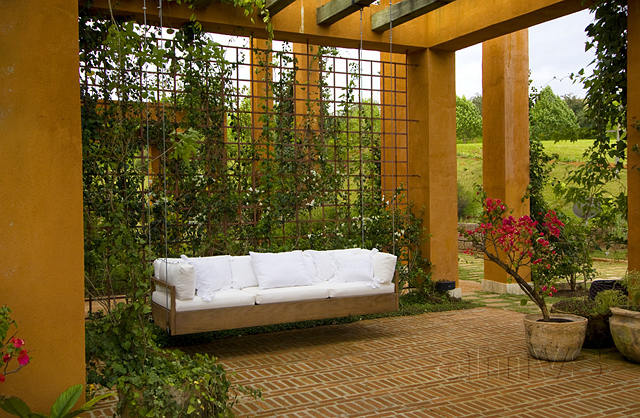 I'd be here all the time!
The House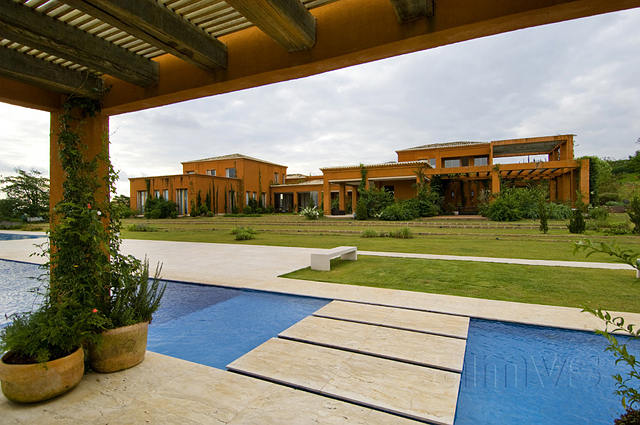 Wow! What's not to love?
Sunny Day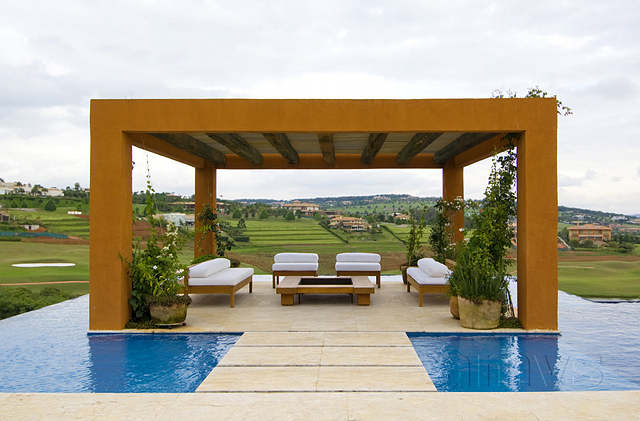 Imagine yourself enjoying this Brazilian paradise!
This post definitely made me miss Brazil. I hope you've enjoyed this post because it was a pleasure selecting it for you.
Thank you for your daily visits and I hope you're having a fantastic week so far.
xo
Luciane at HomeBunch.com
Hot Summer Prices! Get My Help with Interior Design: HB's Design Service.
Come Follow me on Twitter: Twitter/HomeBunch