A Beautiful Place: Jackson, Wyoming, United States.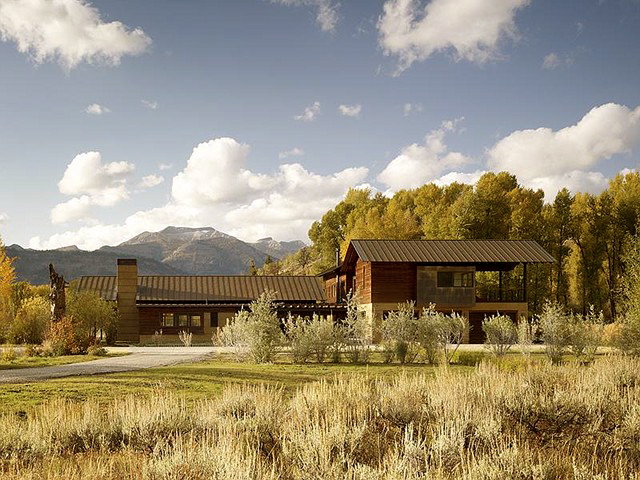 If you follow my blog, you already know that I like blogging about houses on the market. I love seeing the design, the architecture and the furnishings. I also like to try to understand why it's so common to see extremely high prices, that are rarely attained these days. I like to dream as I see these houses and be the judge: "is it really worth that much"? Today, I've selected a house that I think is very original and gorgeous. This house brings some serenity, some drama, some relaxation.
The house is located on 15 acres of land (horses, anyone?) with mountain views. You're surrounded by nature and beauty. Inside you'll find a very distinct design, many different kinds of stone, mica chandeliers, a German designed kitchen, a media-room, a library, four bedrooms, four bathrooms and about 5,170 Sq Ft. of space. Got $7,650,000? If so, this can be yours. If not, let's be inspired together.
Contemplating Nature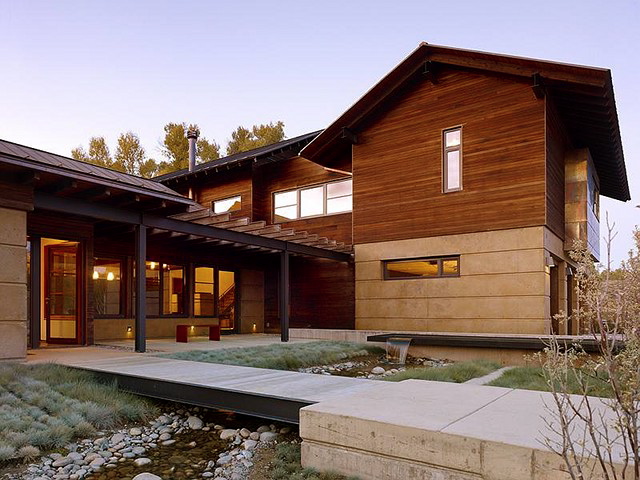 Modern, but the wood makes it feel very warm and inviting.
Open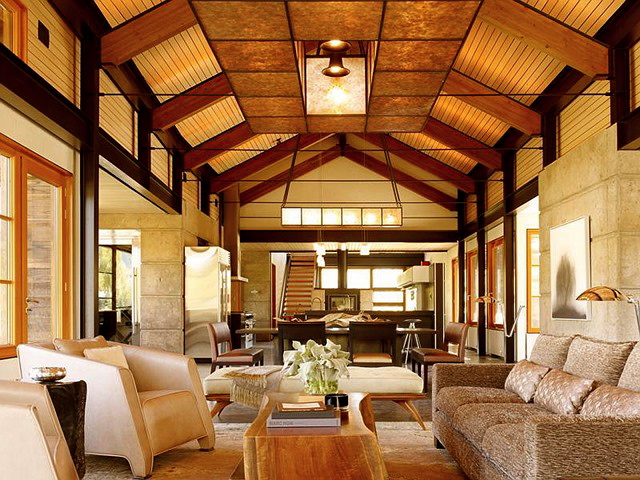 The combination of concrete walls and concrete floors could make any space feel too "industrial", but the architects and designer did a fantastic job of adding a gorgeous and warm ceiling and warm, yet very modern and cozy furniture. This place is to be analyzed, there's so much to be learned here.
Close-Up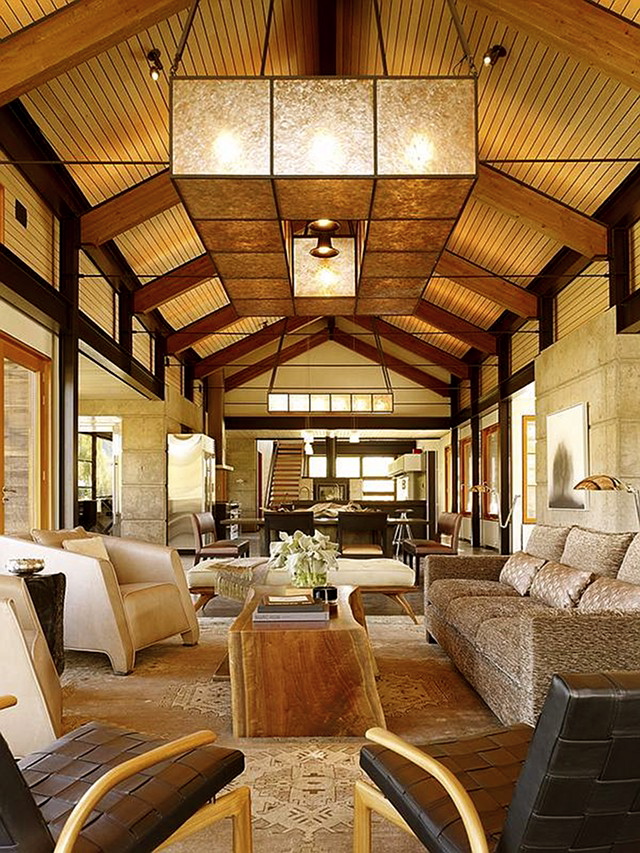 Even if this is not your style, I am sure you can appreciate the architecture of this place.
Kitchen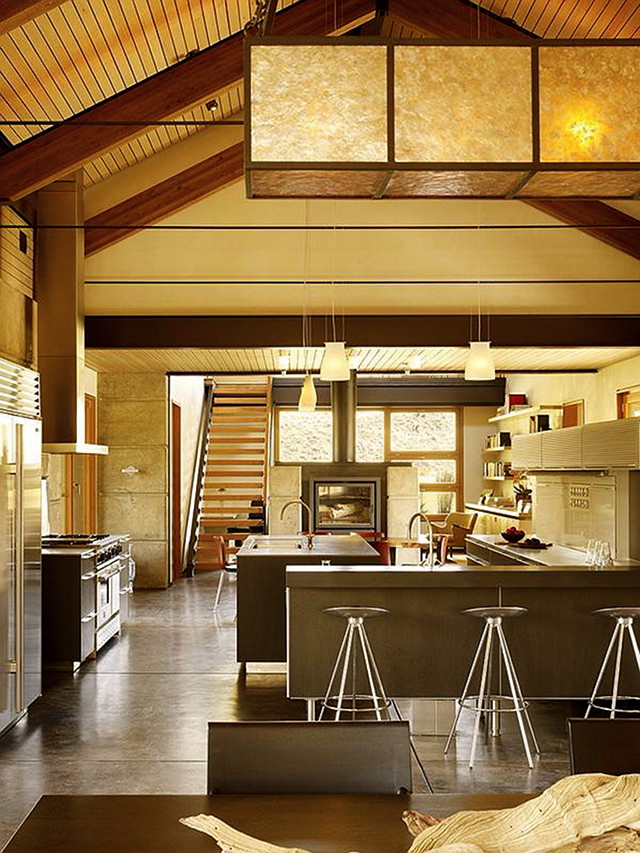 If contemporary is what attracts you, I know you'll love this. The stools are great.
Dining Room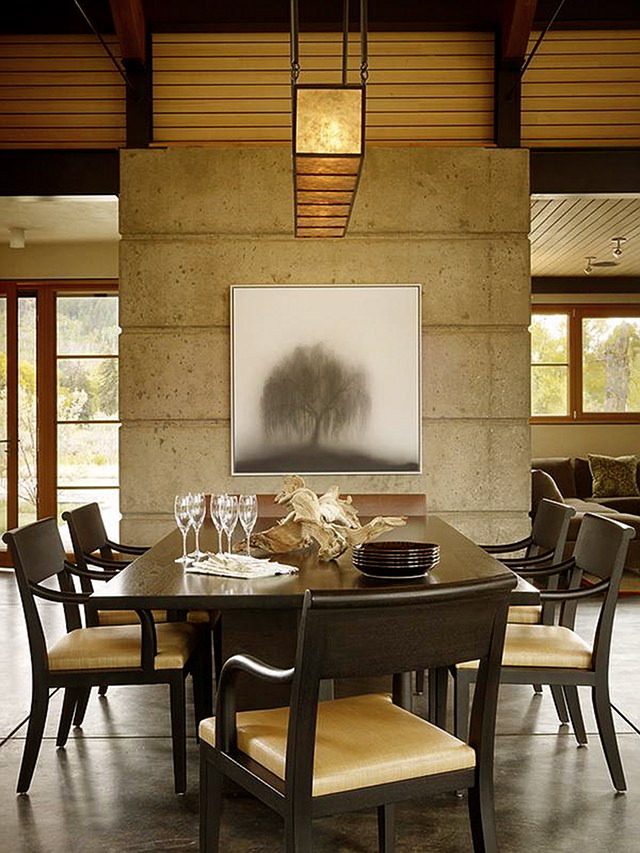 This dining set goes perfectly with the art, but I'm missing some color. Green would be so perfect!
Easy Work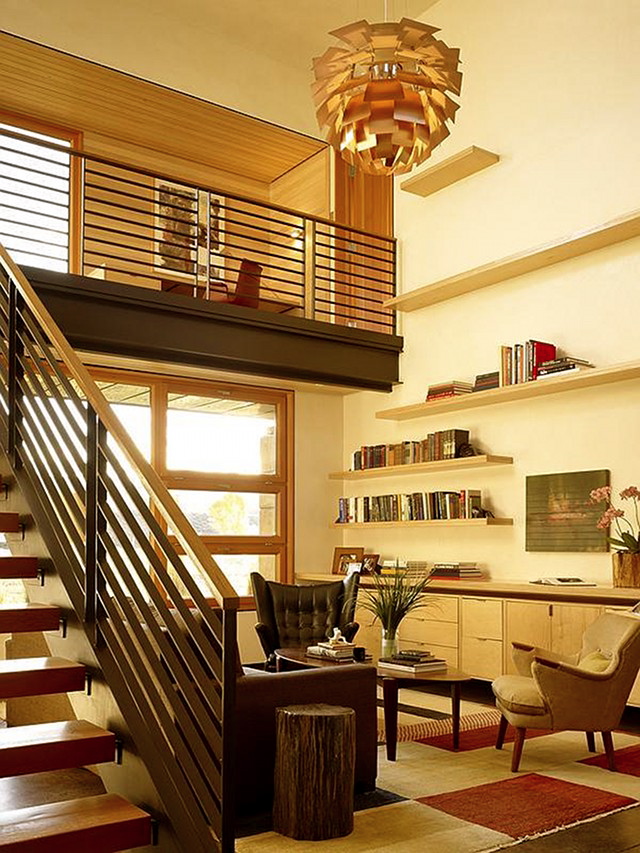 Who would complain to have to work in a space like this?
Just Write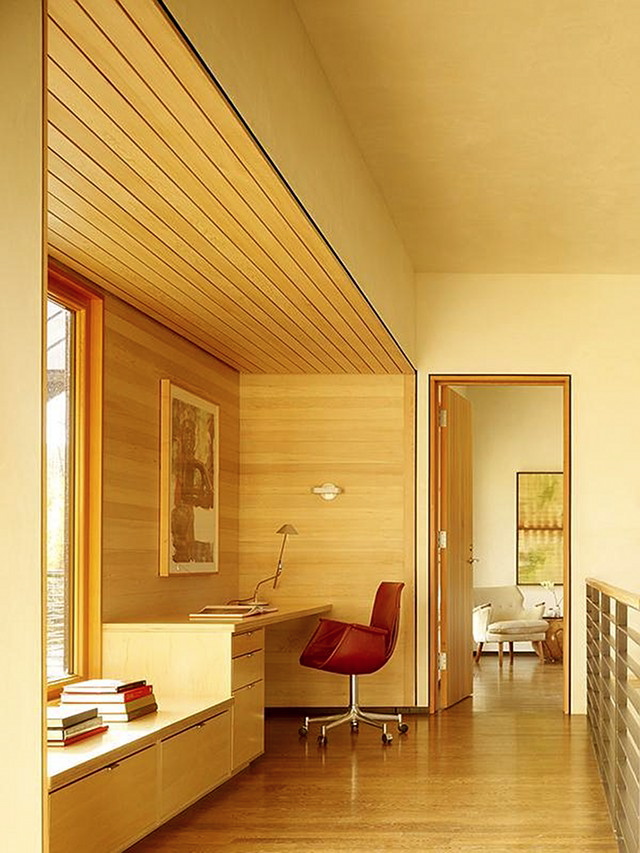 Wonderful space, the red chair is a good balance for all of this wood.
Master Bedroom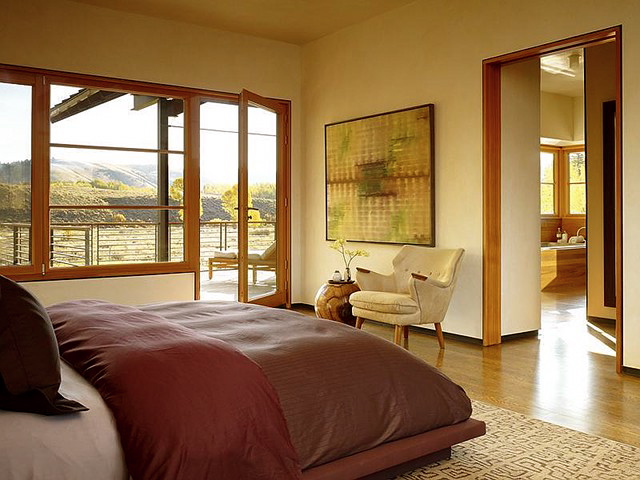 Waking up to a view like that would make me feel inspired for the whole day.
Master Bathroom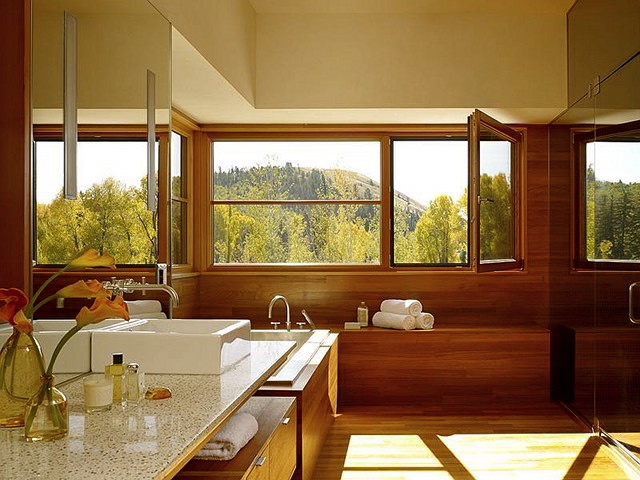 This one has a real spa feel to it.
Stainless-steal Bath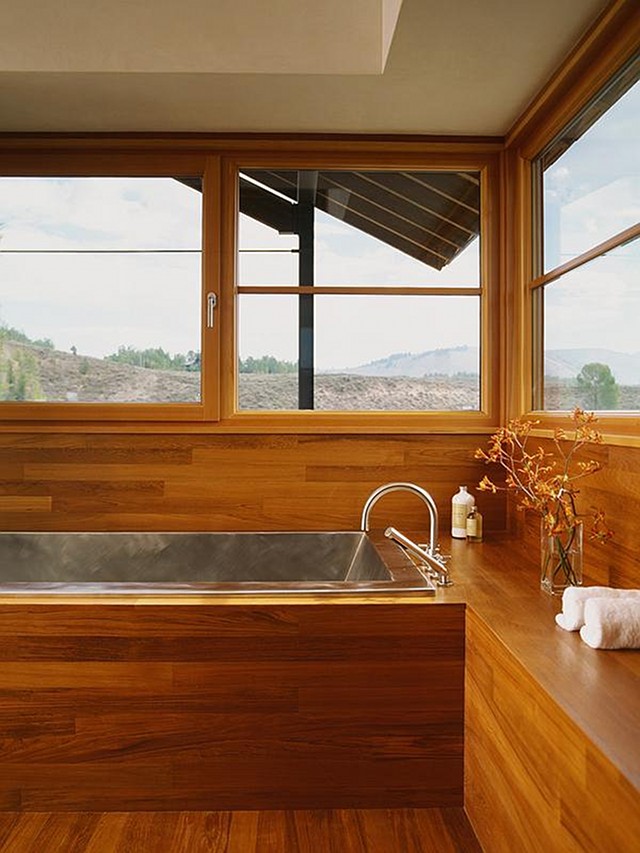 Yes? No? Maybe? I can't wait to know what you think about this bath!
Guest Bathroom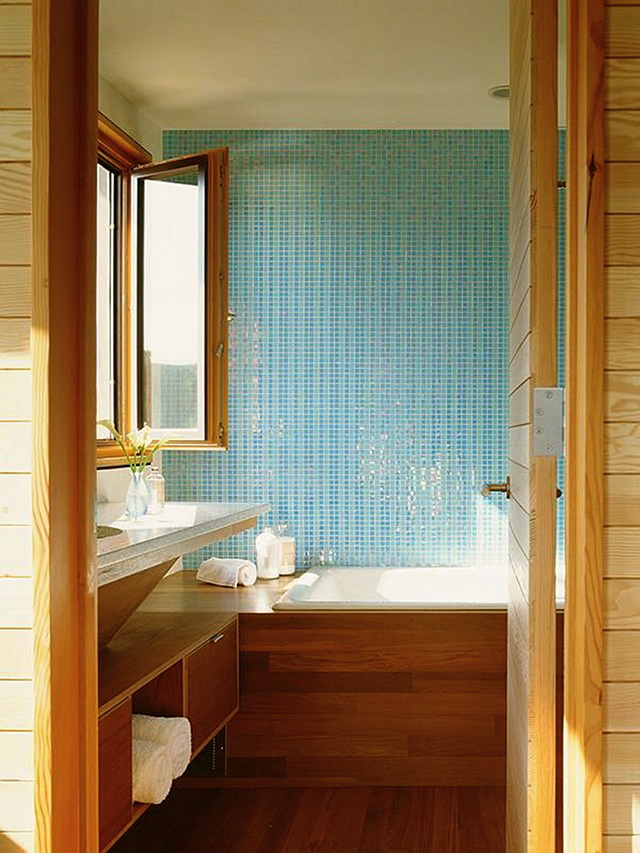 I always love blue mosaics. I think it always feels so fresh, perfect for bathrooms.
Night Night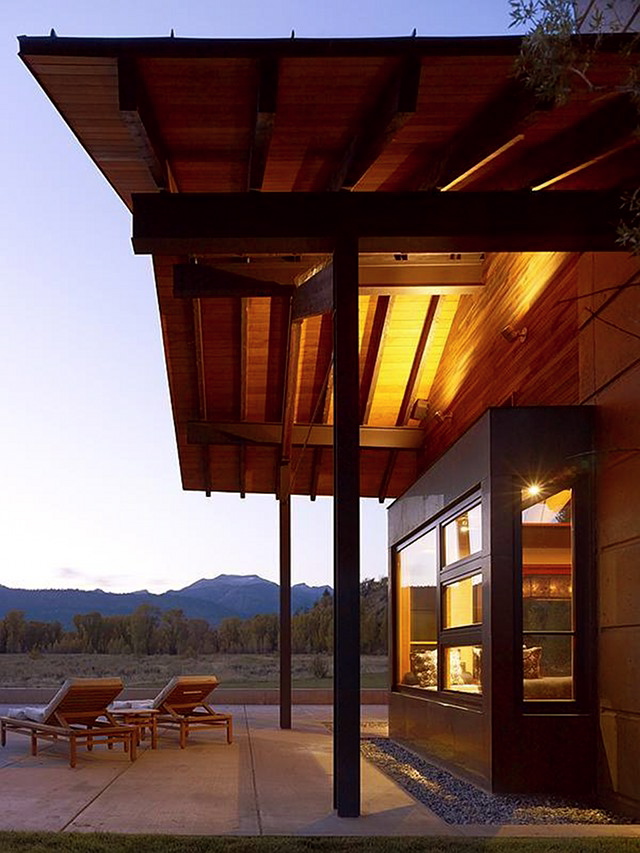 The views are unbelievable in any direction.
After seeing all the pictures I have one question: how do you think it would be to live here?
Listing and photos: Mercedes Huff.
Posts of the Week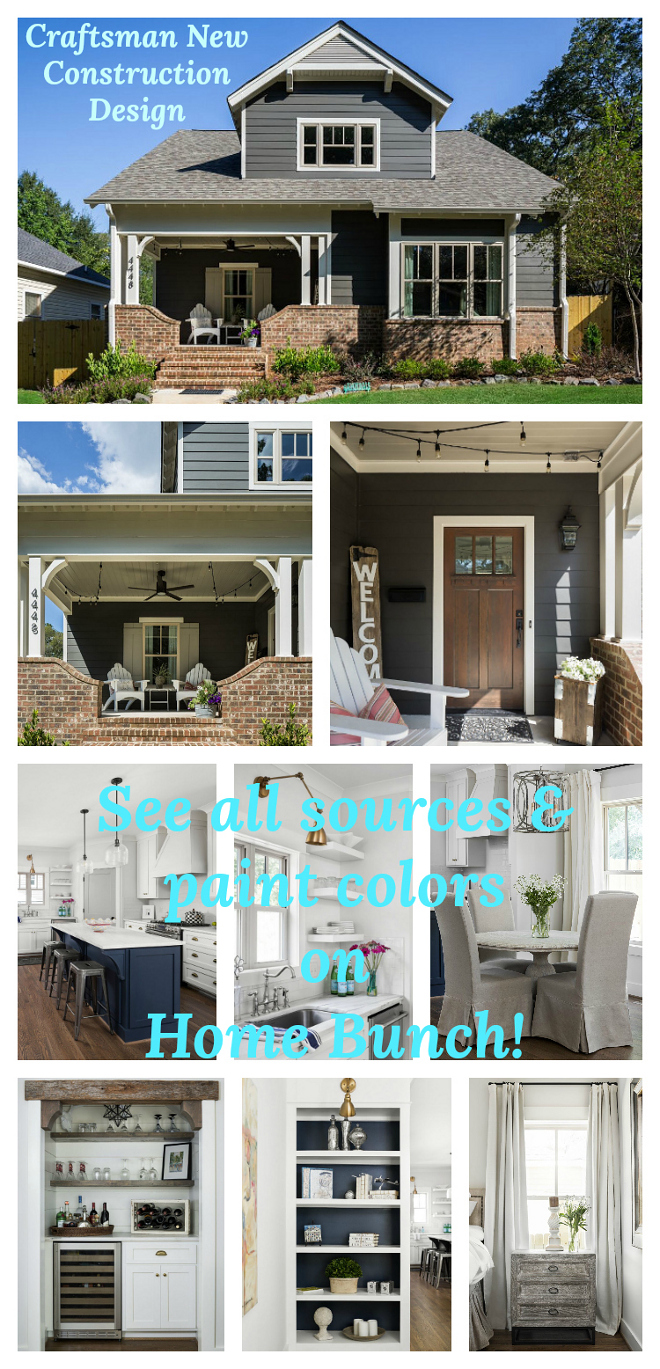 Trending on Home Bunch:
Fall Decor
See more Inspiring Interior Design Ideas in my

Archives.
Interior Design Ideas:

Paint Color
Hello everyone.

Wow! So many great spaces, so many beautiful ideas. I really hope you could take a break from everything and just have some time for yourself doing something you enjoy. 🙂
Thank you for being here my friends and I hope you have a Blessed weekend! We'll talk again very soon.

with Love,
Luciane from HomeBunch.com
Follow @HomeBunch:

Save