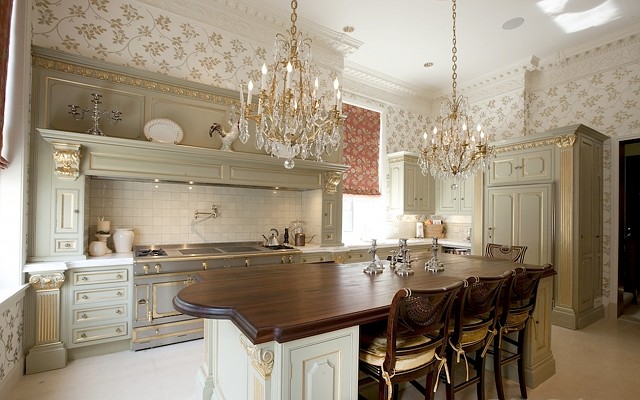 Kitchens and bathrooms are always in our mind. It's almost impossible to love our home if we don't love our kitchen or our bathrooms. We need to like at least one of them, if not, we sure keep them in mind until we transform these spaces into whatever we dream and our pockets can afford. Kitchens and bathrooms are expensive and most of us are aware of that. Do all of us have our dream kitchens and bathrooms? No, many of us keep looking for inspiration until we can complete these rooms exactly the way we want.
What I like most about these rooms I've selected for this post is that they come from homes that are for sale. They aren't all "magazine ready". They're real spaces, where real (and lucky) people live. Many of them are perfect as is while others could use a personal touch. They all feel special to me and I hope you really enjoy this post I've prepared for you today.
Elegance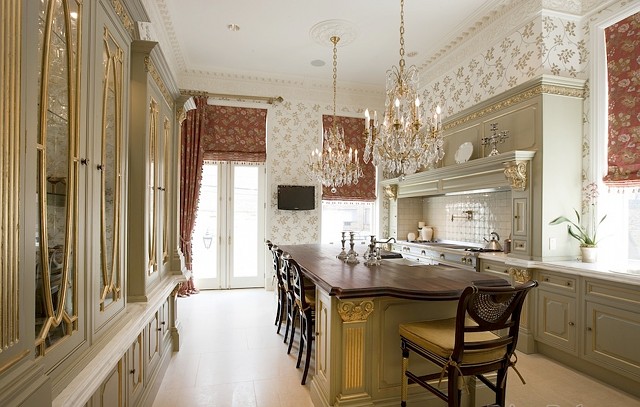 This kitchen is very elegant.
Washed Wood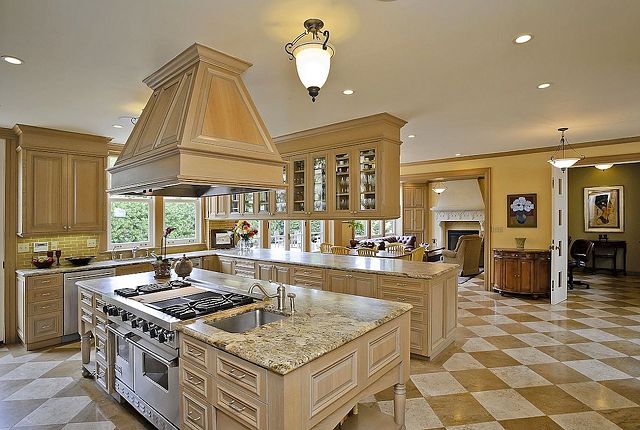 This color of the wood is great when you don't like dark or white cabinets.
Spacious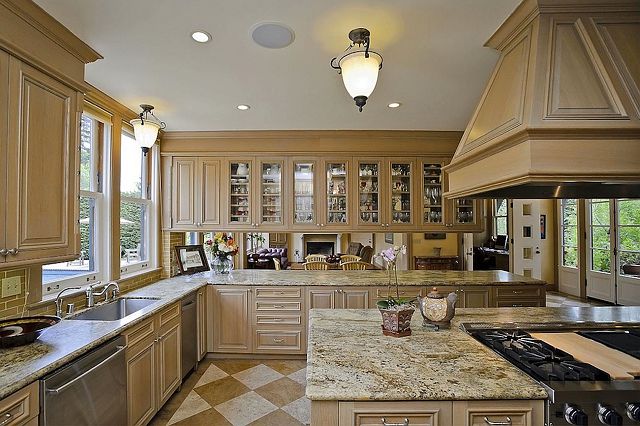 So much space in this kitchen.
Mamma Mia!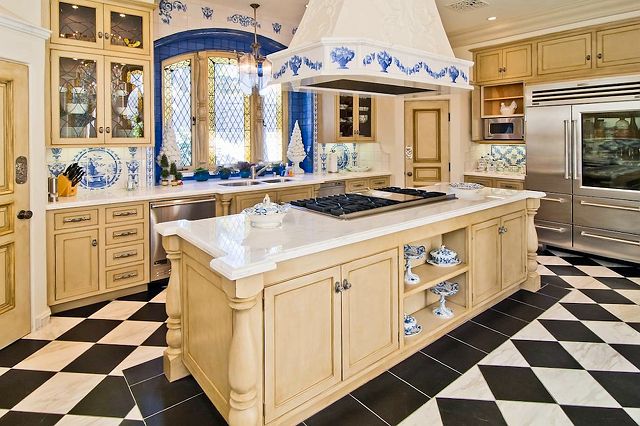 I really like the delicate tiles and how feminine this kitchen feels.
Peaceful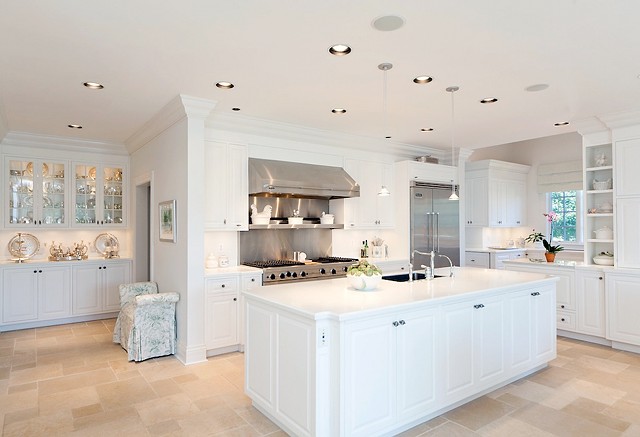 The white brings some calmness to the space.
Open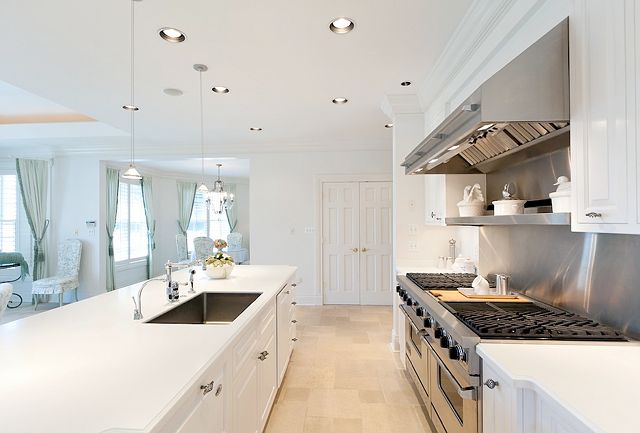 It's great to have an open feel to the rest of the house while cooking.
Choices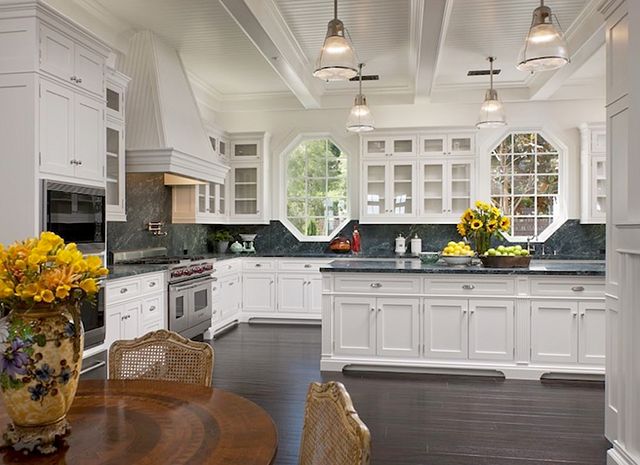 I'd prefer a lighter choice of countertop, but I love everything else in this kitchen. Take a look at those windows. So pretty!
White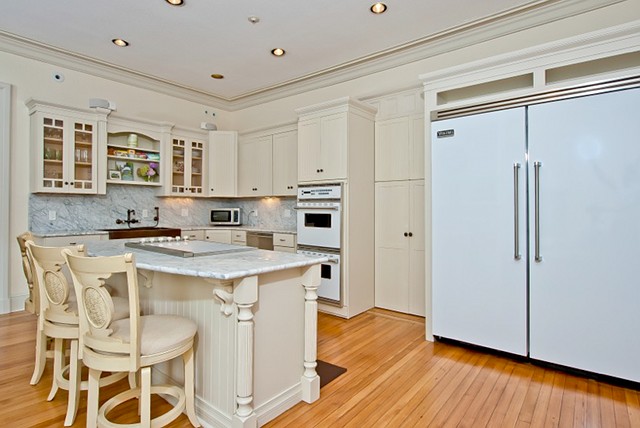 I like the size of this kitchen. It's very realistic. Now, what do you think of these white Viking appliances? Would you buy them white?
Add More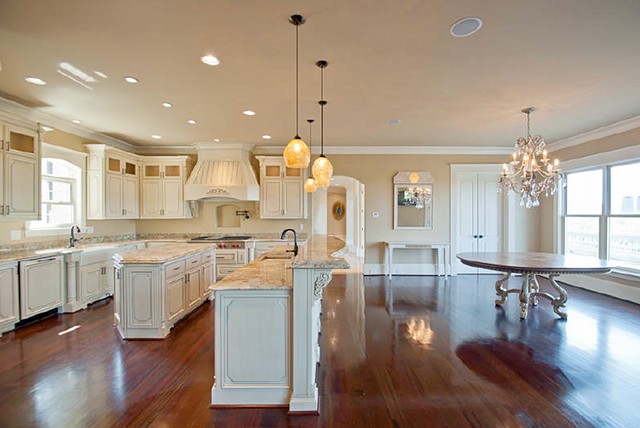 This kitchen is gorgeous. This is from a house for sale that hasn't been staged completely, so you can use your imagination here.
Classic Beauty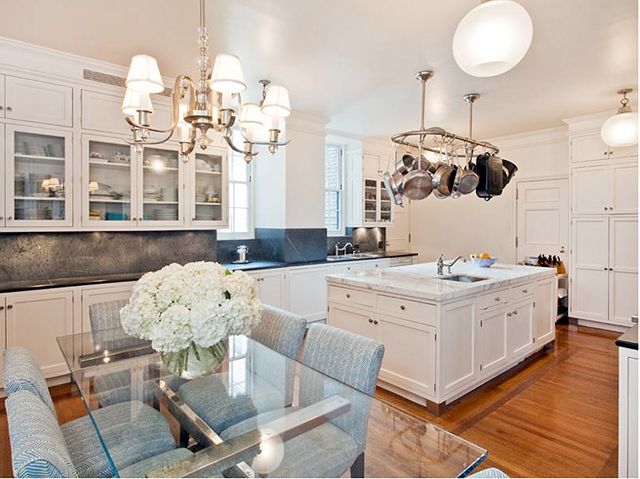 Classic elements are always a smart choice for your pocket.
Narrow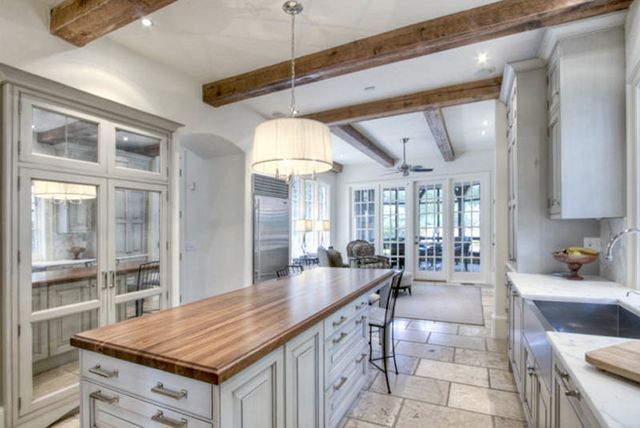 This is a great example of a narrow yet beautiful kitchen.
View Me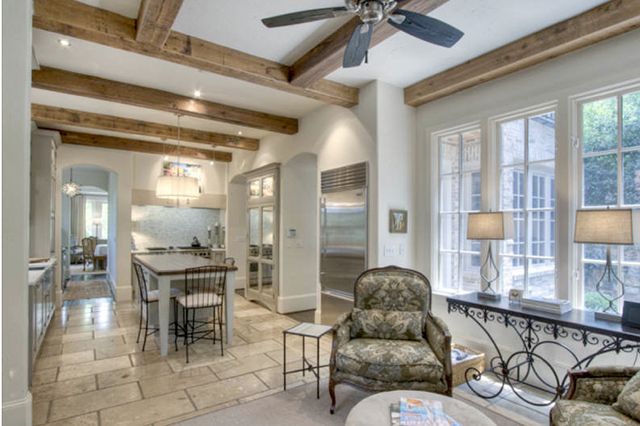 The other side.
I Want It!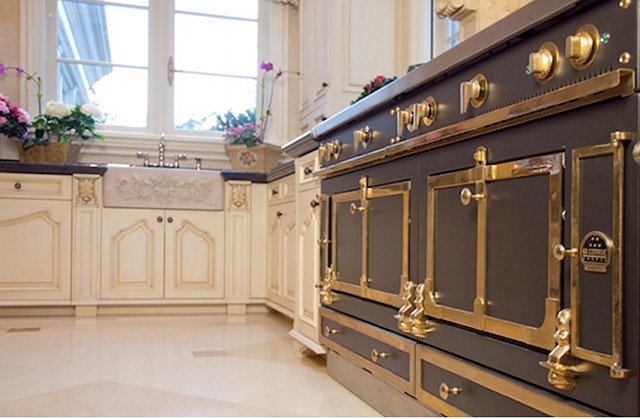 Yes, this is the one and only!
Historic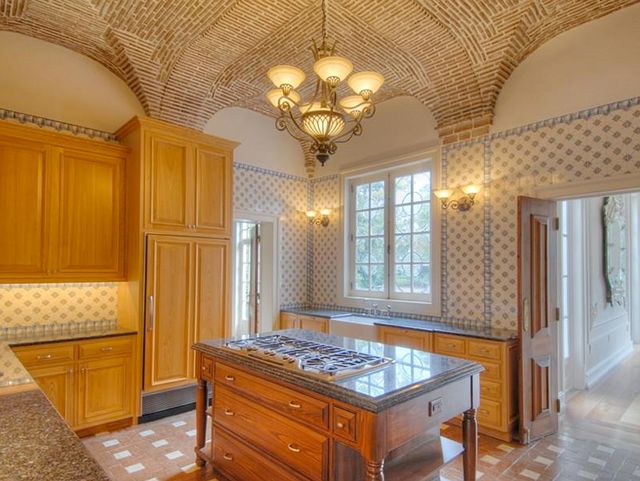 This kitchen belongs to a historic house.
Lost & Found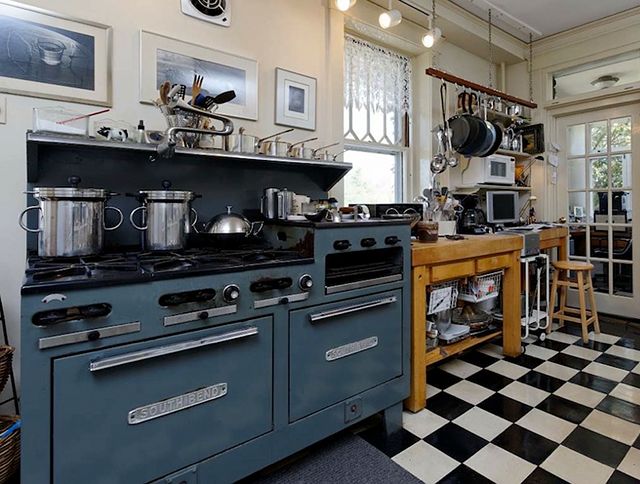 Talking about "the one and only", isn't this range so unique? I adore how much personality this kitchen has.
Call me Rustic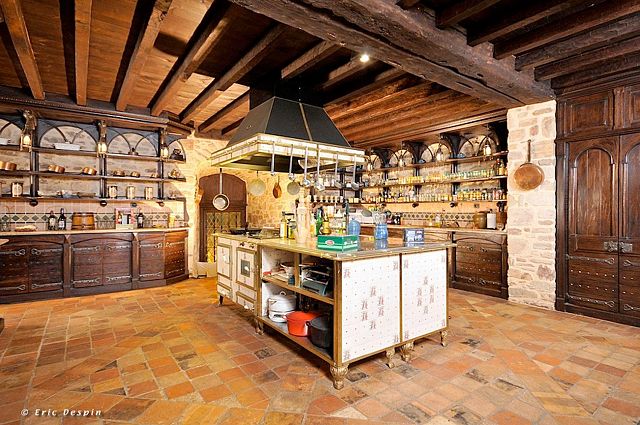 This one isn't afraid to show its qualities. Stunning in its way!
Ample Vision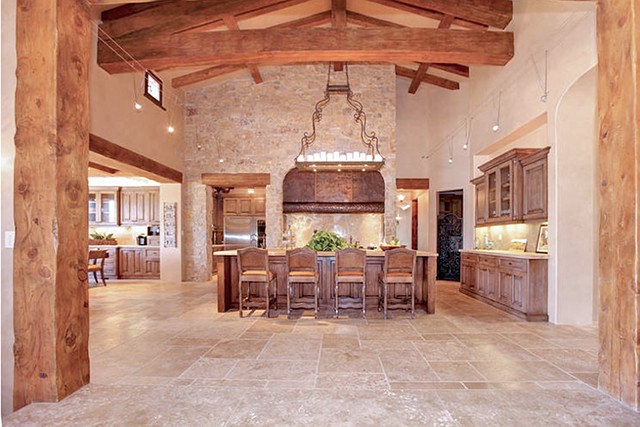 I love this space and those beams.
Range Hood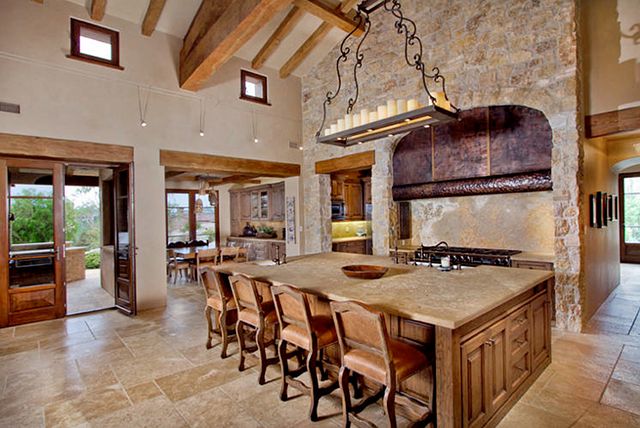 That range hood is unbelievable!
The House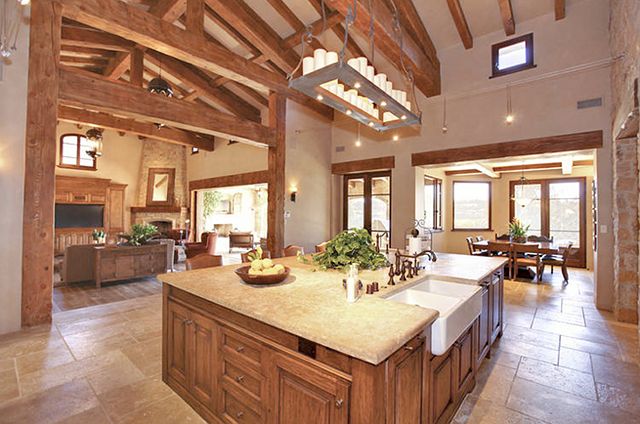 A nice view of the house from the island.
Country Ceiling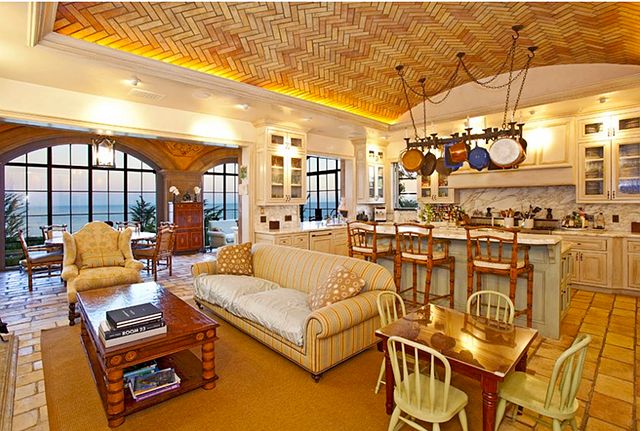 It's hard to not love the brick ceiling and the homey feel of this house.
Beams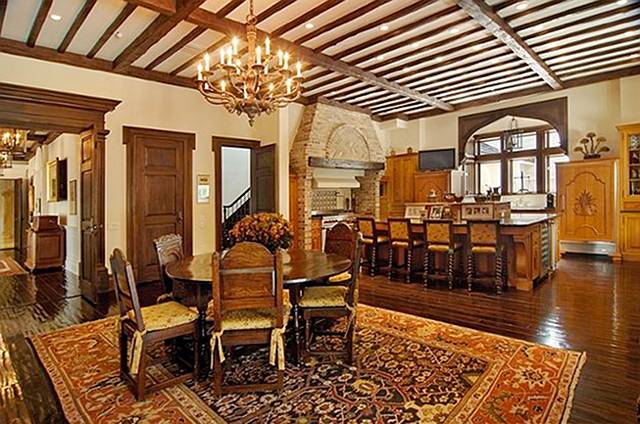 More ceiling love to this kitchen.
Wood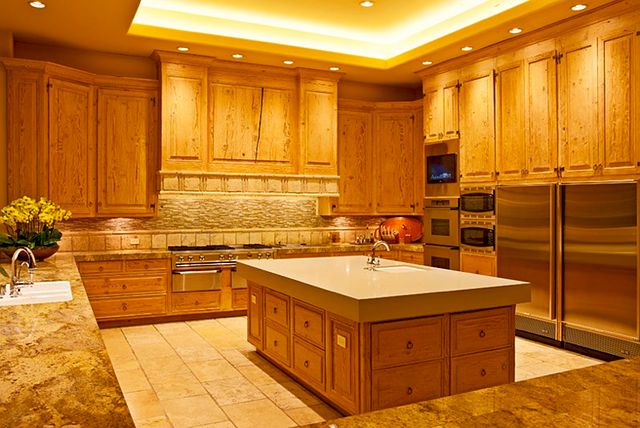 The texture of the wood in these cabinets is really pretty.
In or Out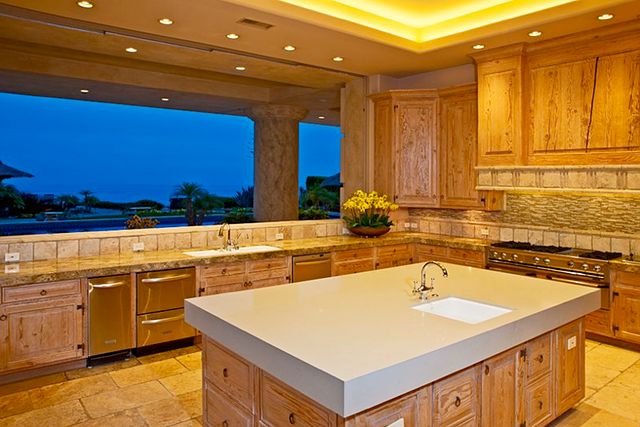 Can't complain about the view.
Out or In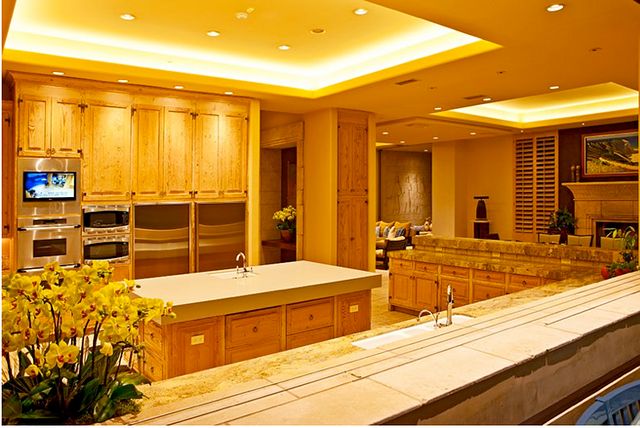 The view from outside.
Modern Approach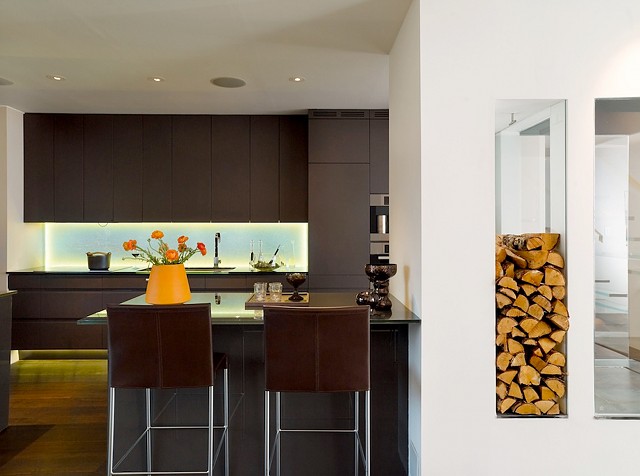 Great elements in this kitchen.
Love Me
I'm not sure what I love more, the indoors or outdoors. You? Ok, we can choose both!
Gray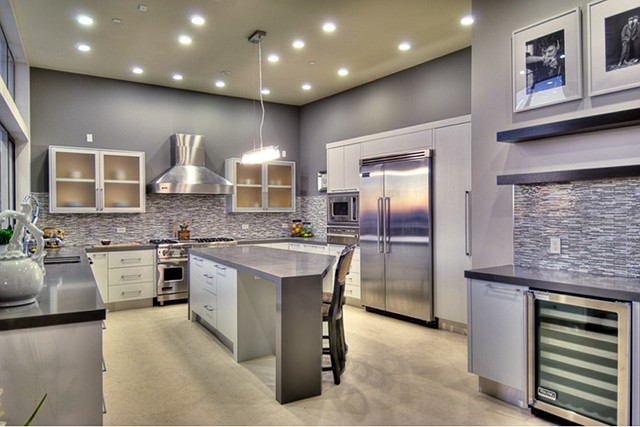 For those that love modern and gray spaces.
Favorite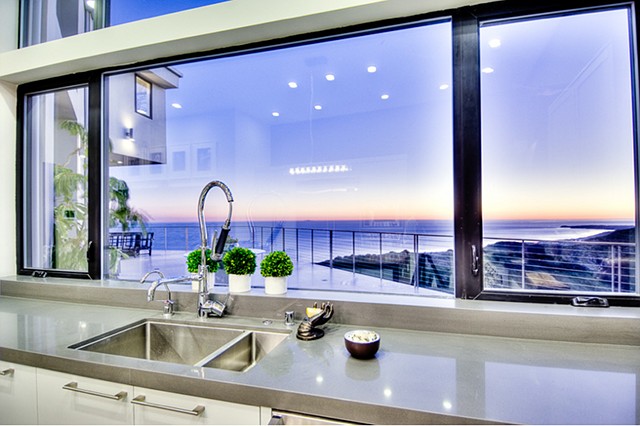 My favorite part of this kitchen? This view!
Sleek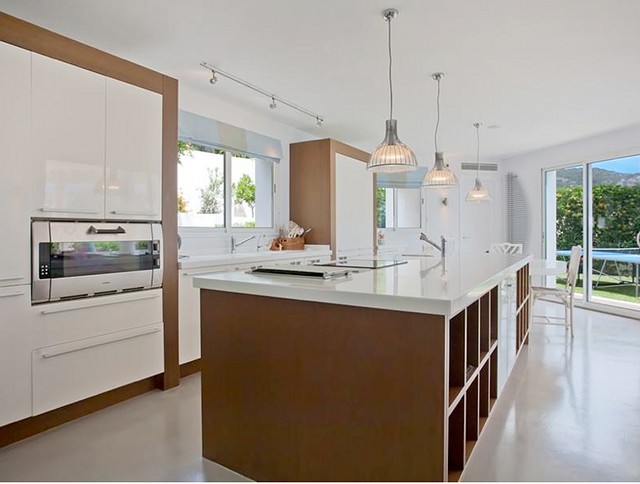 Very sleek and chic.
Dreamy Bathrooms
Timeless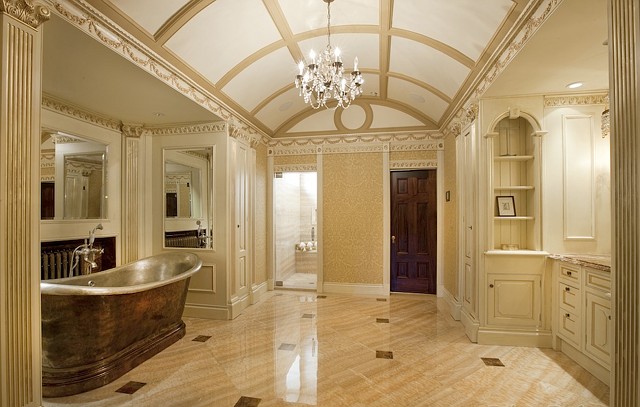 Stunning!
Little Girl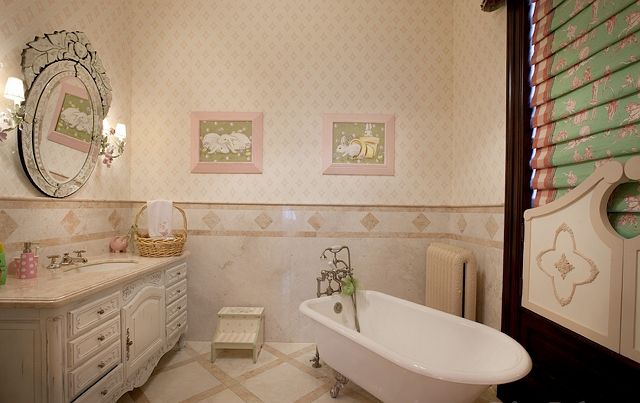 This one is fit for a little princess.
Yellow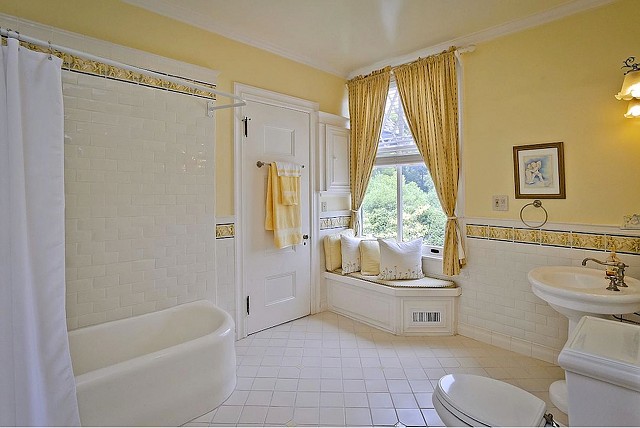 This bathroom is adorable with the window seat and curtains.
Simple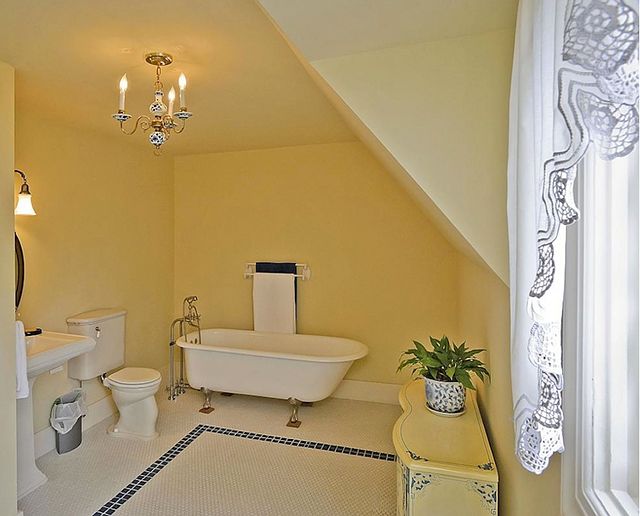 You really don't have to spend a fortune to have a great bathroom. This one is simple, yet full of charm.
History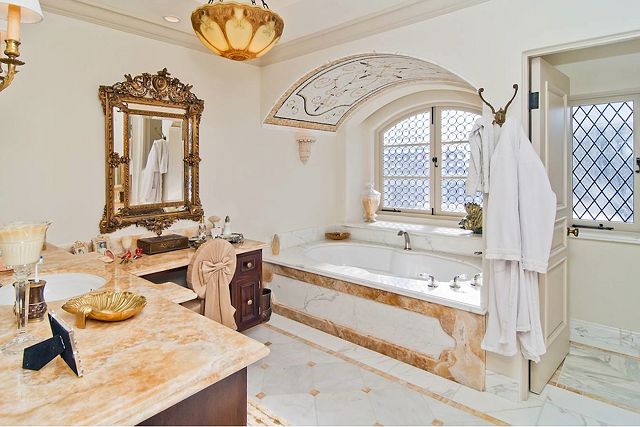 This one belongs to a historic home. I especially love the mosaic above the tub. I also love the windows.
Wallpaper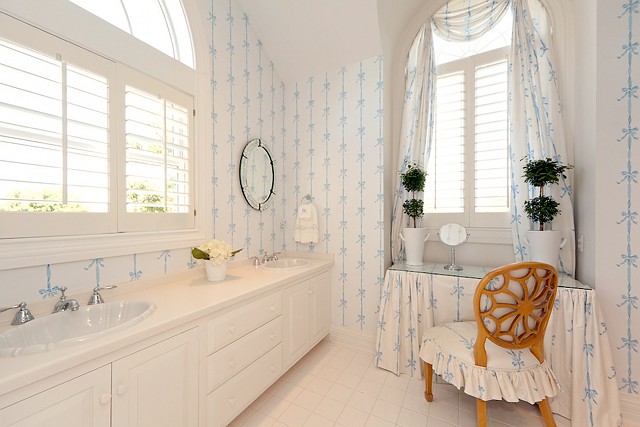 This is a very darling bathroom.
Angles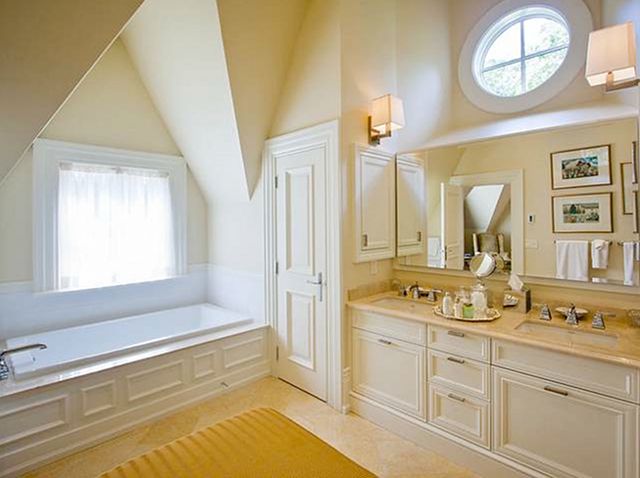 I like the architectural details of this bathroom. They make it even more interesting.
Separate but Together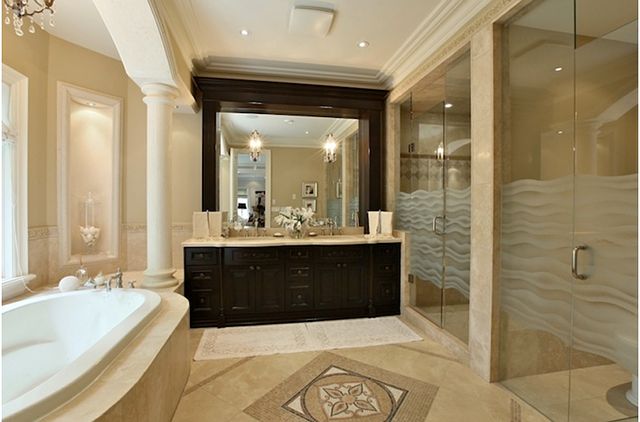 I love the idea of having two separate showers. Brilliant!
Masculine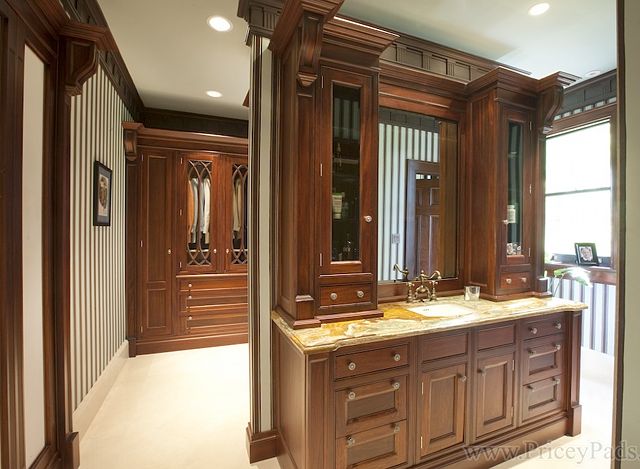 Perfect for "him".
Floors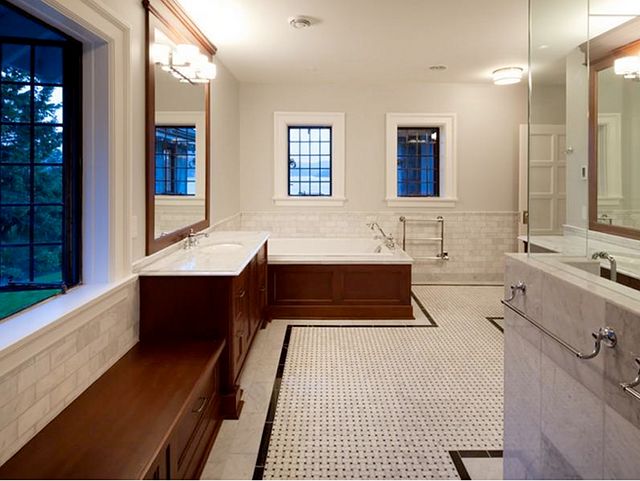 Gorgeous flooring.
Nice & Easy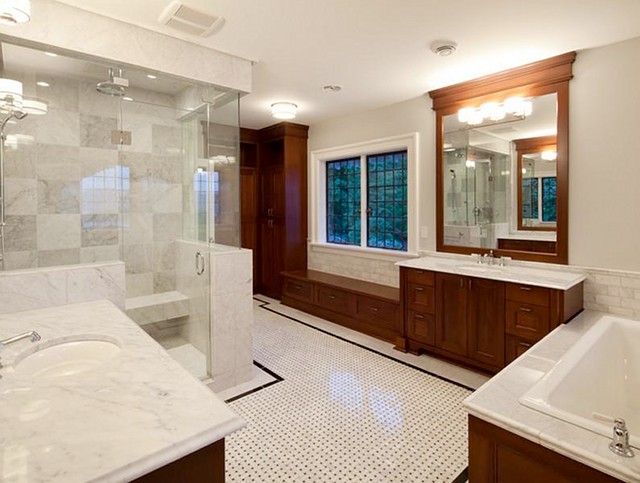 This is a very uncomplicated bathroom and I like that.
Mix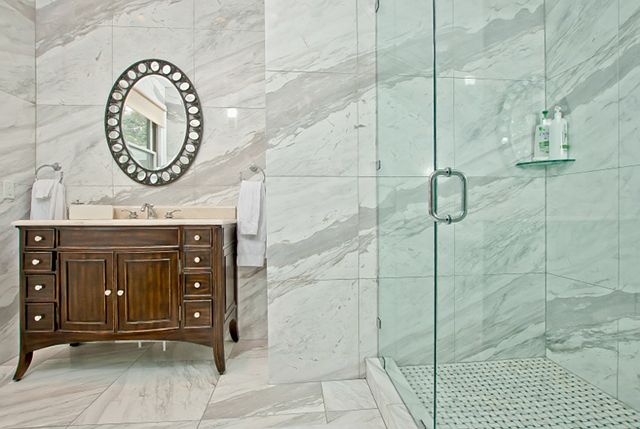 Mix some interesting elements in your bathroom.
Freestanding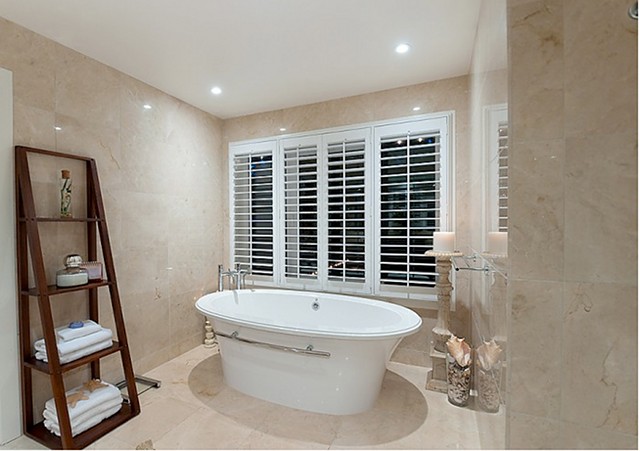 A freestanding tub is always so pretty.
Doable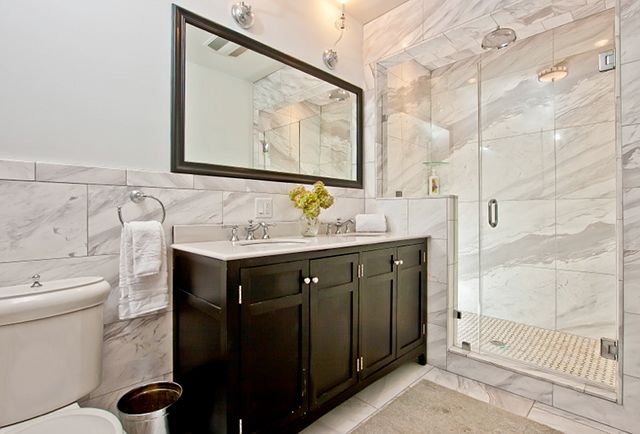 This bathroom is very doable. It doesn't need much space and it's gorgeous.
Refreshed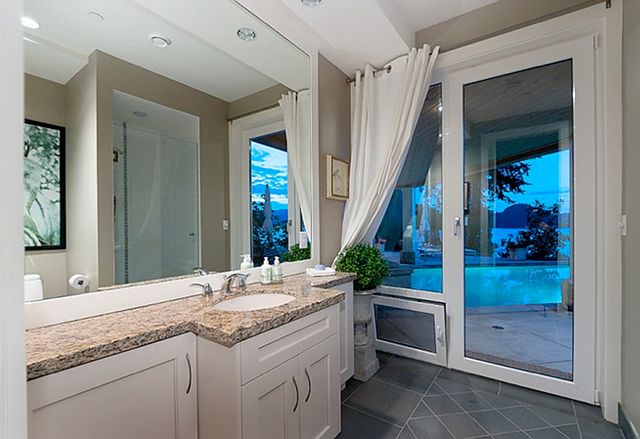 I'd love to have a bathroom with a view like that.
Lines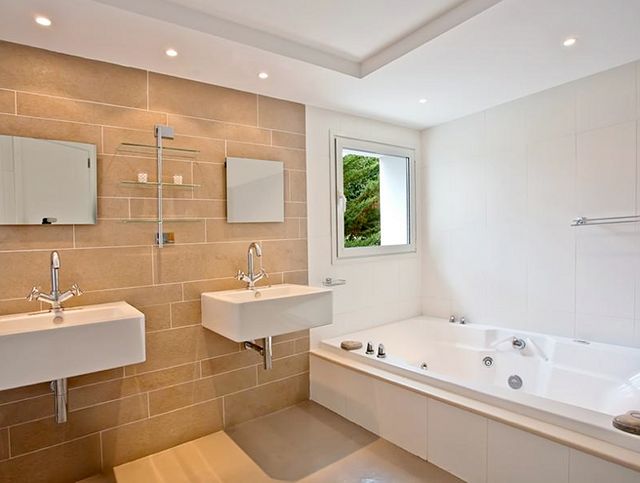 Straight lines make this bathroom feel very modern.
Room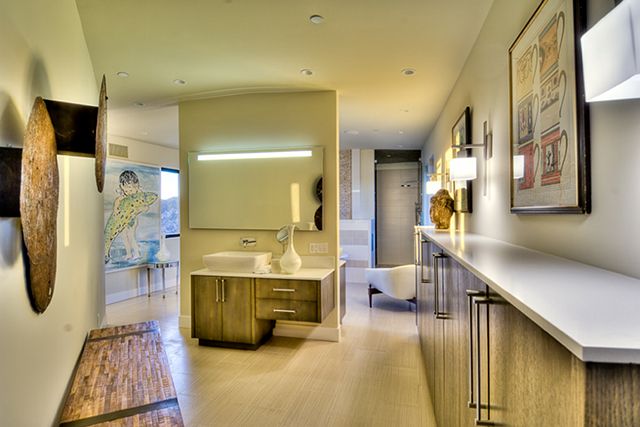 The entrance to the bathroom feels almost like a foyer and gives some privacy to the rest of the room.
The Bathroom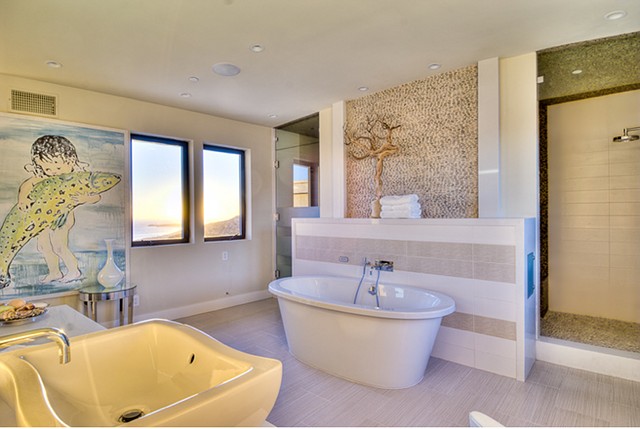 I love the uniqueness of this bathroom! Notice that sink!
Luxurious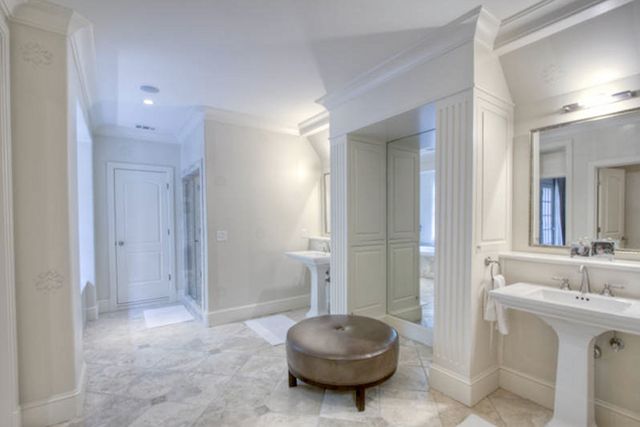 The ottoman brings some luxury to this stylish bathroom.
Stones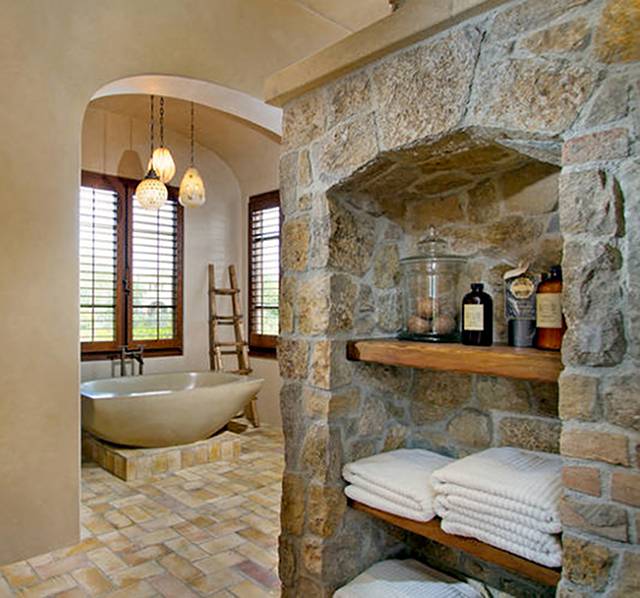 Stones make any room feel warmer.
Views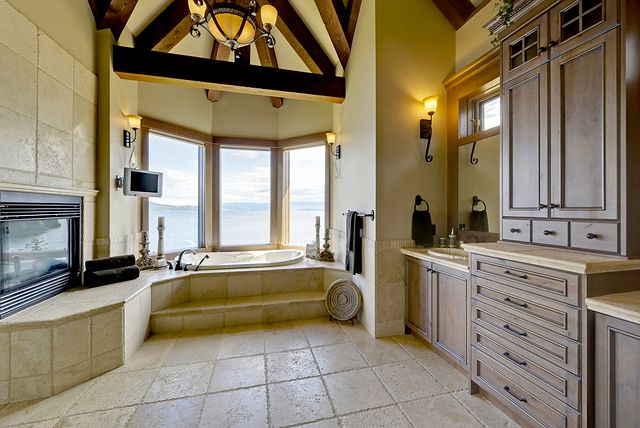 Really beautiful.
The Best of Both Worlds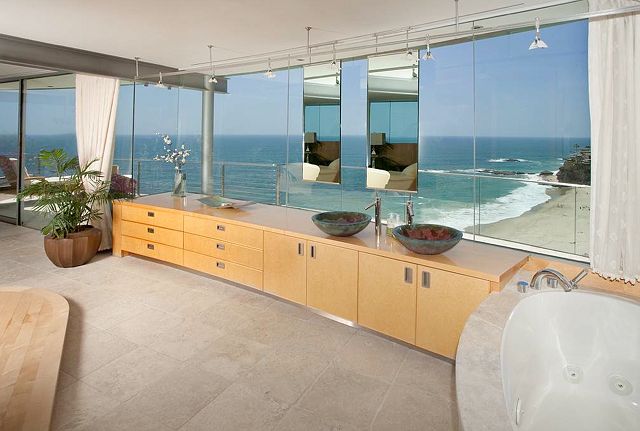 Now picture yourself waking up to brush your teeth with a view like that!
Images: Houzz
Kitchen Remodeling.
I hope you all have enjoyed this post. I certainly loved seeing these spaces. It made me want to improve certain things in my own home, but also to be grateful for having what I already have. That's something so important in life.
Are you having a good week so far? It's being great around here. We're really feeling fall arriving. The trees are starting to change their colors, it's been much colder and I'm back to wearing long sleeves. How about you? Are you enjoying the weather changes?
By the way, thank you so much for being here today. It always so wonderful to know you're here!
xo
Luciane at HomeBunch.com
Get My Help with Interior Design: HB's Design Service.
Come Follow me on Twitter: Twitter/HomeBunch