The question is: How often do you use your feminine side? Do you actually use it to decorate your home?
I am one those girls that can appreciate a room with some feminine touch. I think we always can bring some light to a room if you add some beautiful, feminine accessories.
These photos will inspire your feminine side, if not to use it, at least to wake it up a little.
Just For You Bedroom
This bedroom is so girly I am not sure a man could appreciate it. But if you are not thinking of sharing it (for too long anyways), you really should express your feminine side. Yes,that much! 🙂
Green is the New Pink
Green is so"in" right now. I love the wallpaper and the fresh flowers. Everything else is simple, white and blends in perfectly together.
Calming & Elegant Living room
This beautiful living room by Candice Olson is feminine, but not over the top. I truly love it! Especially the daybed separating the two conversation areas. Always a great idea.
Purple Porch
I am not sure if I would do it, but I like it here! Even if you don't want to paint the ceiling purple you can always be inspired by it. Just add little by little… the coffee table is so beautiful and unique in this color.
Comfort
A sofa has to be comfortable and this one is also feminine. I love the color!
Well Balanced
The lights, the pillows, the wallpaper and the huge mirror, everything is connected beautifully here. The sofa is the most feminine piece in this room.
Love Is In The Air
Modern love or love for the modern?
Lightly Touched by Pink
Relaxed yet elegant. Very inviting room by Turner Davis Interiors.
Girl's Room
What little girl wouldn't love to have a bedroom like this one? I love the lantern! Kids room by Amanda Nisbet
Just Push Play!
This bedroom is fun! I mean, there's a disco ball hanging from the celling! Wow!
By Bear-Hill Interiors.
Kitchen
This is a timeless kitchen and to add a feminine touch the designer simply put some beautiful pink tulips! How simple is that? Notice the gorgeous table that can be moved and can be used as an island. Great idea! Especially if you don't have much space. Design by Bear-Hill Interiors.
My 2 Cents:
Sometimes I feel it's getting harder and harder to express our feminine side in this world. We fight so much to be treated equally as men in our work, in our society that we don't allow ourselves to be just girls anymore. I know it sounds ridiculous, but the girly girls that we see these days are the ones we are scared to be compared to, like some "celebrities" that speak almost like squeaking, just to sound more like "girls".
Honestly, being feminine has nothing to do with weakness, vulnerability or worse vulgarism. Being feminine is being able to embrace BEAUTY and be proud of it, just like the designers did with the rooms above.
Then… always remember to Embrace Beauty, True Beauty… Embrace Yourself!
Posts of the Week
Latest Interior Design Ideas:
Inspiring Interior Design Ideas:
More Interior Design Ideas:
Trending on Home Bunch:
Popular on Pinterest:

Popular on Home Bunch:
See more Inspiring Interior Design Ideas in my

Archives.
Interior Design Ideas:

Paint Color
Have a Blessed week, everyone and we'll talk again tomorrow!
with Love,
Luciane from HomeBunch.com
Interior Design Services within Your Budget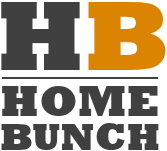 Get Home Bunch Posts Via Email

Save