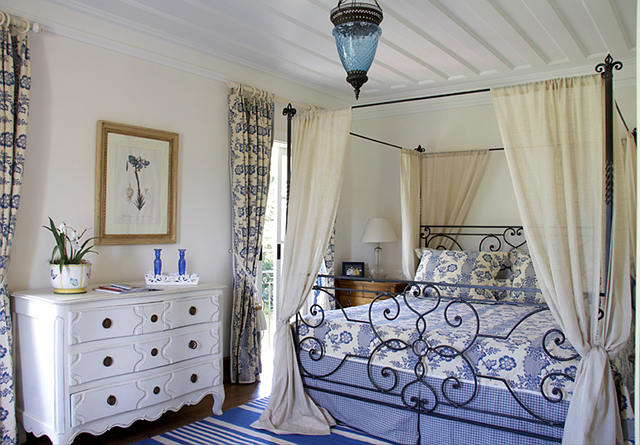 Oficina Inglesa specializes in creating beautiful French-inspired furniture and it's located in Brazil (also represented in the UK). When I first heard about Oficina Inglesa at my friend's website, Splendid Sass, I fell in love with the interiors that used their furniture. I love how classy and chic many of the rooms look and how well crafted the furniture are.
Please, take a look at the interiors and also at some of my favorite pieces of furniture I've selected for you to see.
Simplicity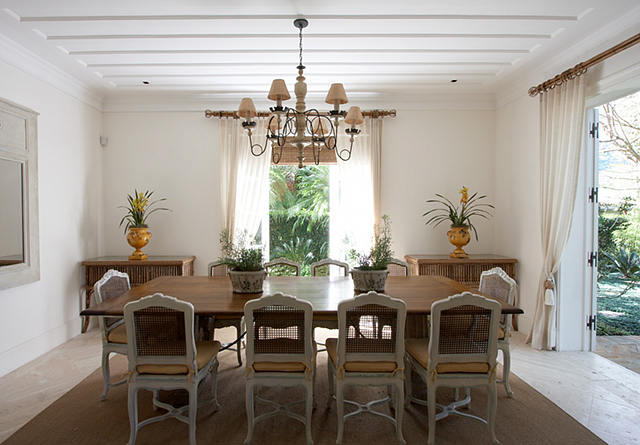 I really like how simple this room was kept. What really gives a subtle color to this place is the beautiful furniture and the vases. It's a very welcoming dining room.
French, Not Boring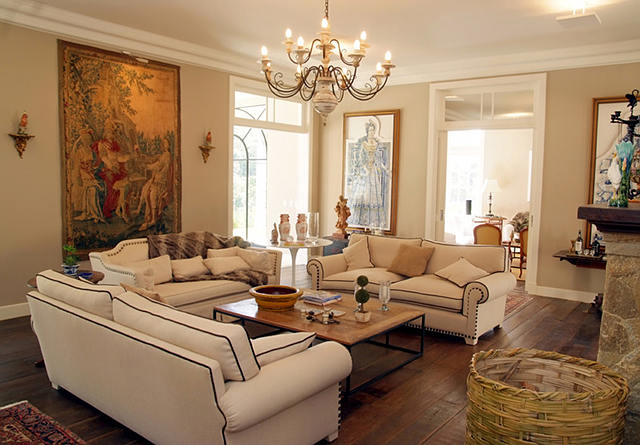 I love when a room has many different kinds of furniture, it makes it feel fresh and not boring. This living room is great because it has some tailored pieces and also some more "rustic" ones; That's a fantastic combination.
Juicy Red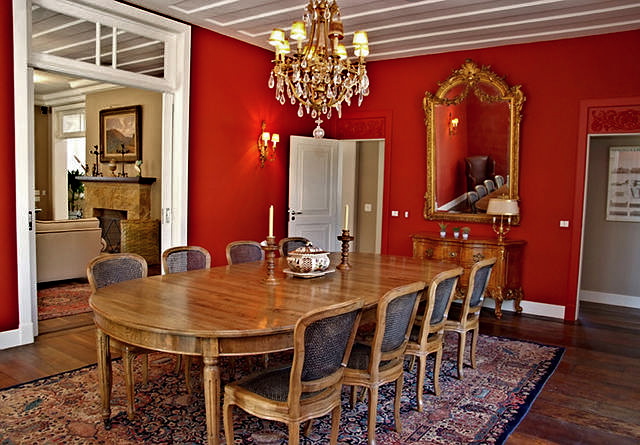 This room is gorgeous! I love everything in this room. I'm a little bit scared of having a whole room in this red, but it looks divine here.
Treasured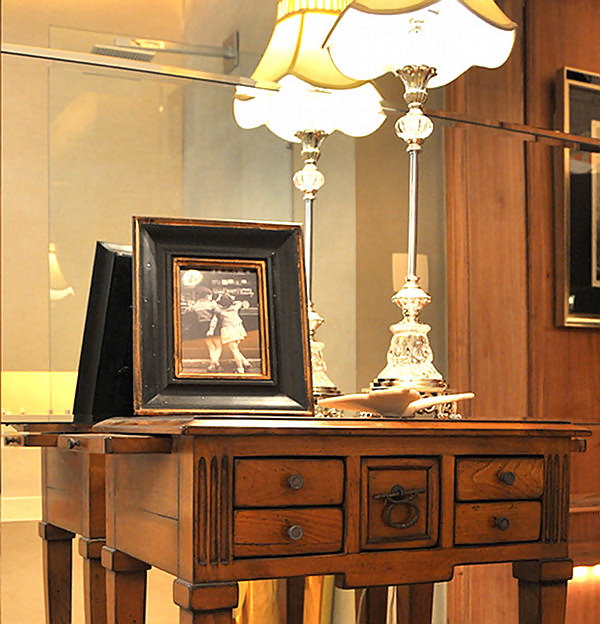 This antique-look furniture is in a bathroom (see the shower reflecting in the mirror). I love the idea of using antiques and I see some people are using them in a bathrooms, which isn't always ideal because of the humidity. This is a great piece that can replace a real antique.
Spring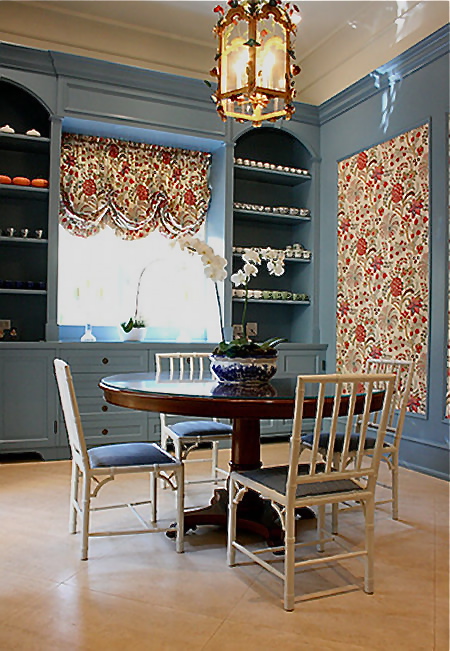 This is a very sweet dining room. Beautiful table and a captivating light fixture.
Tiles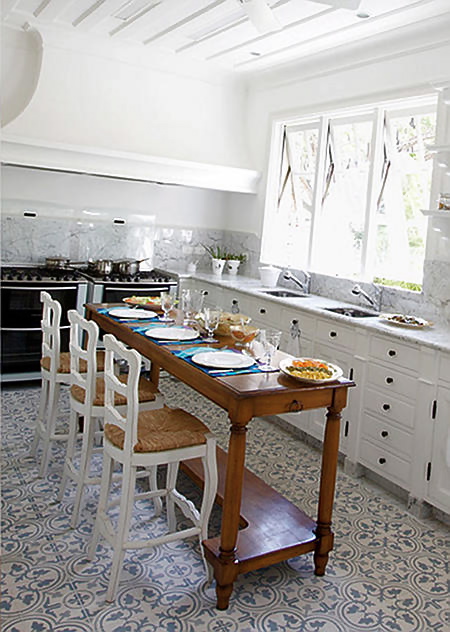 The tiles in this kitchen are really stunning, especially with how they contrast the white cabinets. The farm table is ideal for this space.
Living & Being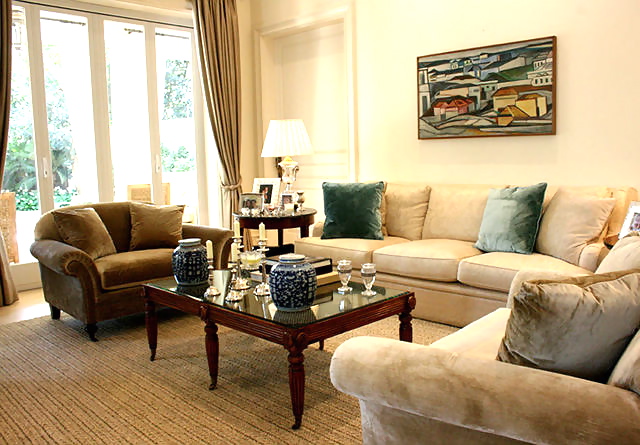 I adore this coffee table from Oficina Inglesa.
Details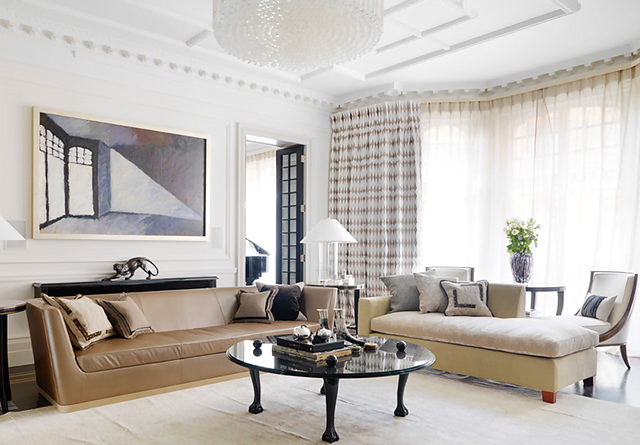 This room has amazing architectural detail. The ceilings and crown molding are stunning.
Circular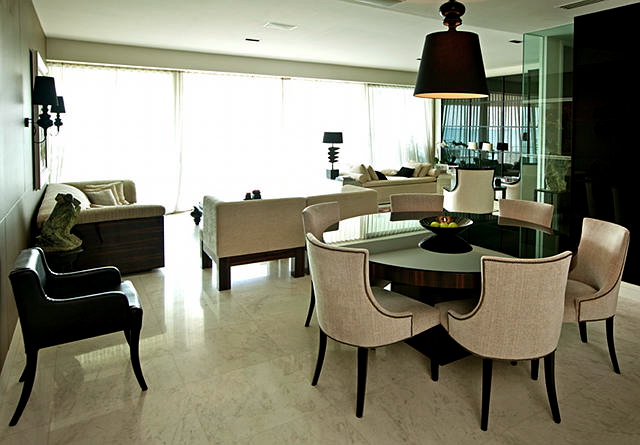 Fantastic dining table and chairs.
Sun Light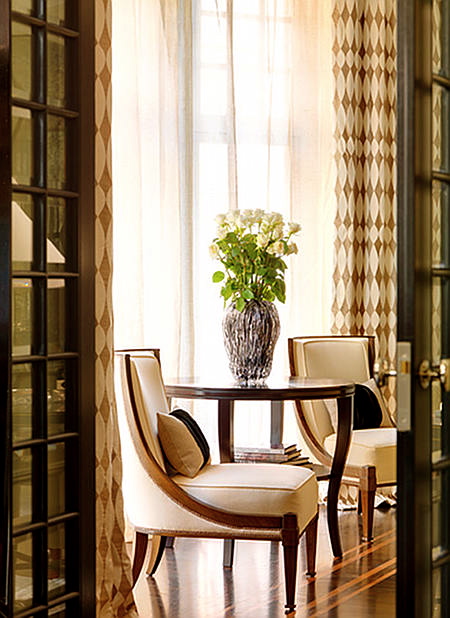 I love to create special places around the house where you can just sit, relax and drink a cup of tea (no more coffee for me, since I'm pregnant. I'm going to miss my morning coffee!)
St. Germain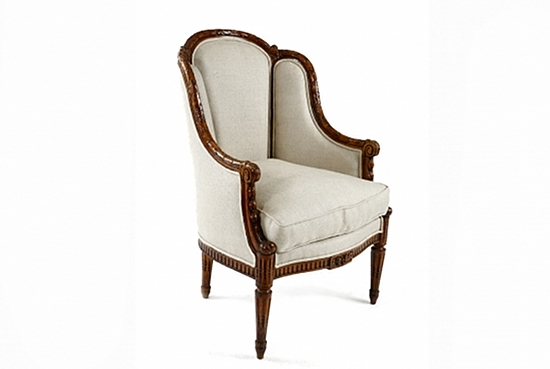 Chair made of walnut. Beautiful craftsmanship.
Lylle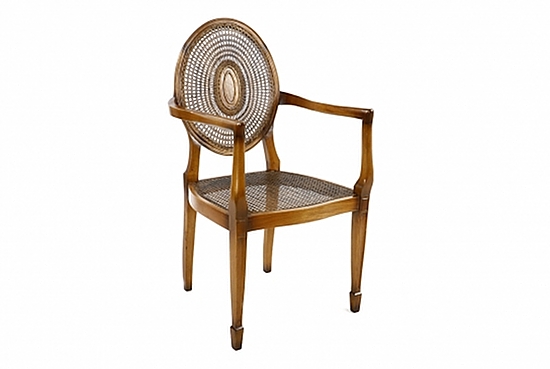 A Beech wood dining chair with a Provence finish. I really love how unique this chair is. It's a showpiece!
Senna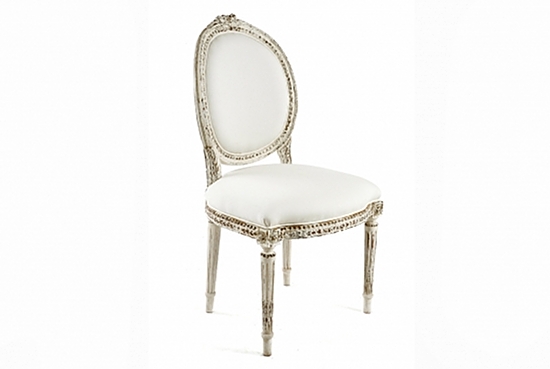 Senna is a Louis XVI medallion dining chair made in Walnut and finished in washed white. Very delicate, I'd love to see it by dressing table.
Sky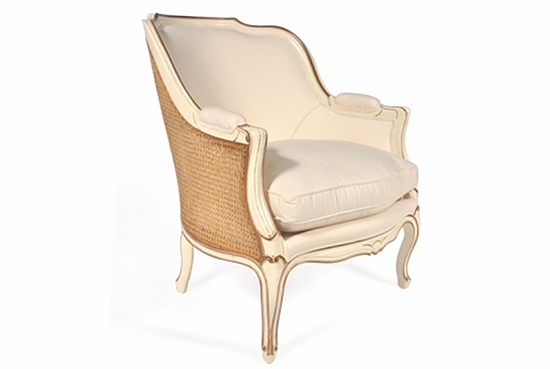 Sky is a Louis XV armchair crafted in Beech wood. Extremely charming, this chair can look good anywhere, from the living room to a bedroom.
Jersey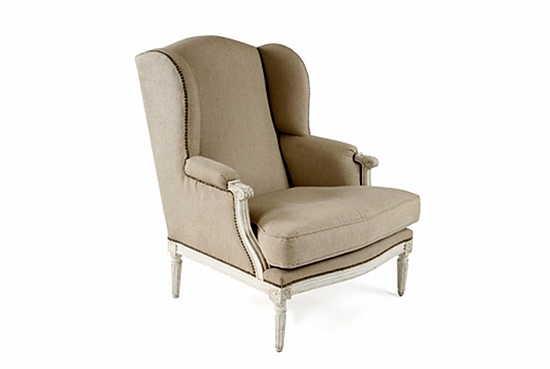 A beautiful Cherry wood armchair. This one is my favorite. I love the curves and how comfy it seems to be. It would be really nice in a den.
Victorian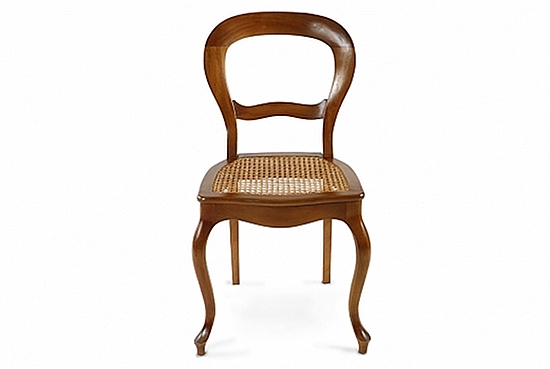 A Cherry wood dining chair with a handmade natural wood rattan seat and a Distressed Honey finish. Exceptional design!
George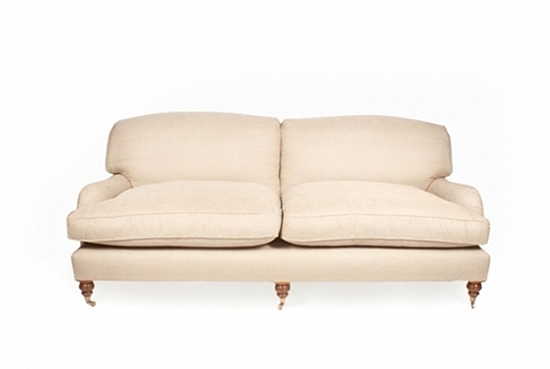 Beech wood sofa with castors and Distressed Honey finish and wheels on the front legs. You can't go wrong with this classic-look.
Toulouse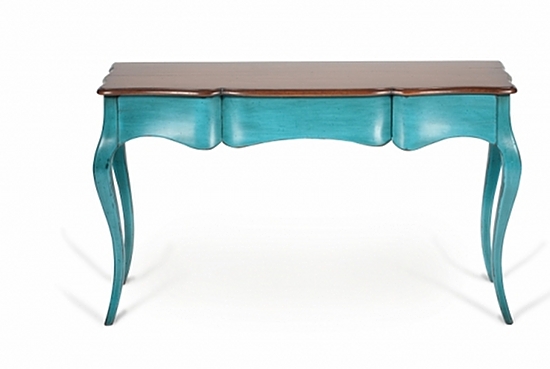 A curved, Cherry wood console with a turquoise finish and two side drawers. Classic lines with a twist. Don't you just love this color?
Clifton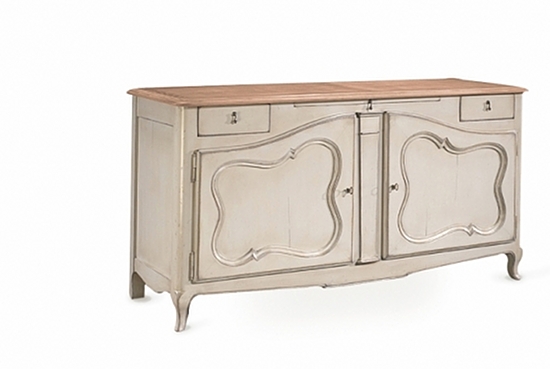 A Provincial sideboard buffet of extreme good taste, Clifton is made in Tilia wood with an Antique grey finish. This piece will never look bad. It's lovely.
Melina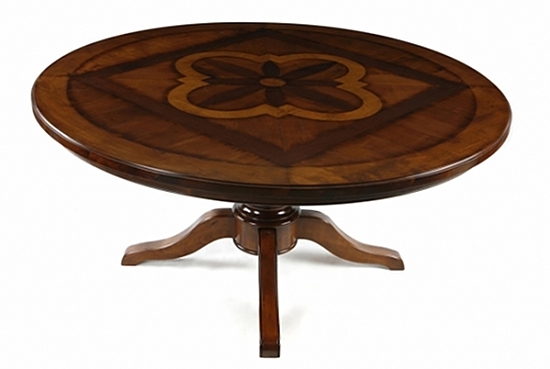 A Cherry wood dining table with a Classic finish. Note the beautiful hand crafted parquetry work in a flower formation, stemming from the centre of the tabletop towards the edges of the table.
I love this table! I couldn't say enough about it, it's simply my favorite piece from this company.
Did you enjoy seeing these beautiful interiors and furniture? Every time I see a furniture that I love, I try to imagine where I would put it in my place, with what kind of accessories. I'd love to have the dining table above with some beautiful tailored chairs.
I hope you're having a fantastic week so far. It's being such an interesting week for me. The first one as a pregnant woman in almost 5 years ago. I feel really blessed. I hope you can also feel really blessed this week, because we all are. Blessings don't transform our lives into "perfect lives" but give us wisdom to appreciate our lives the way it is and guide us to a better path if we need it.
Many hugs to you! I appreciate you being here today, at this very moment. Thank you for choosing to be here with us.
xo
Luciane at HomeBunch.com
Come Follow me on Twitter: Twitter/HomeBunch
Source: Oficina Inglesa, Splendid Sass.