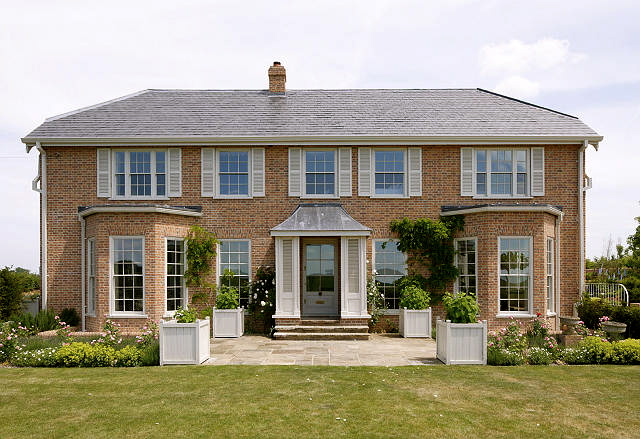 Often I see houses that I wish were mine! I can almost see myself living in these places, cooking my favorite meal in the kitchen and relaxing in the dreamy master bedroom. The first time I saw this house at my very good friend Michele's blog, "Hello Lovely Inc", I fell in love with it. I truly couldn't stop thinking about how well designed this house is and how wonderful it must be to live in it.
Imagine yourself living in a place where space isn't an issue, where beauty surrounds you from the indoors to the outdoors.
Well, I hope you can dream with this amazing English country home.
Country Side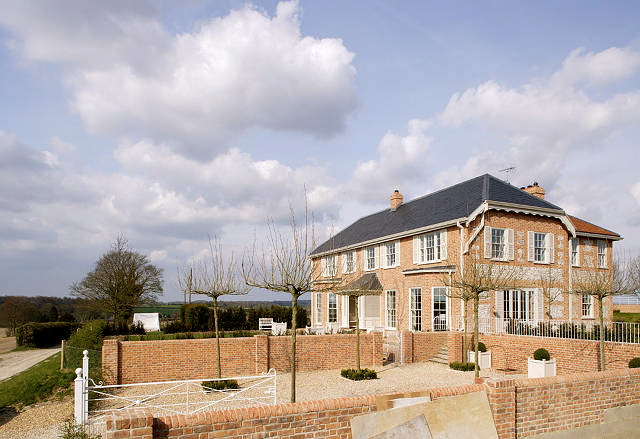 If you never imagine yourself living in the country, this house might convince you otherwise.
Foyer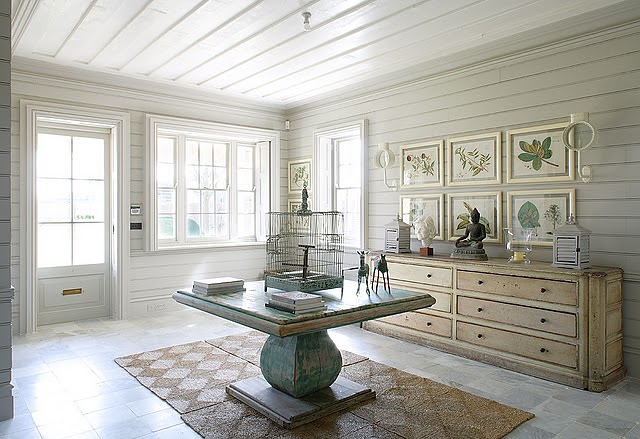 You notice the calmness of this house as soon you enter it. Beautiful furniture.
Potter's Bunnies.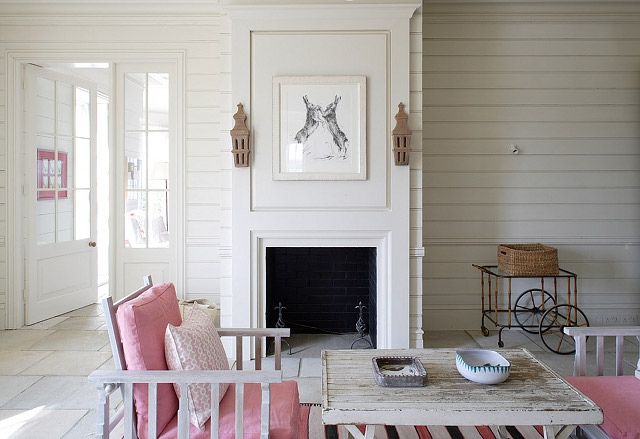 Cozying up by the fire with a summer feel.
Little Love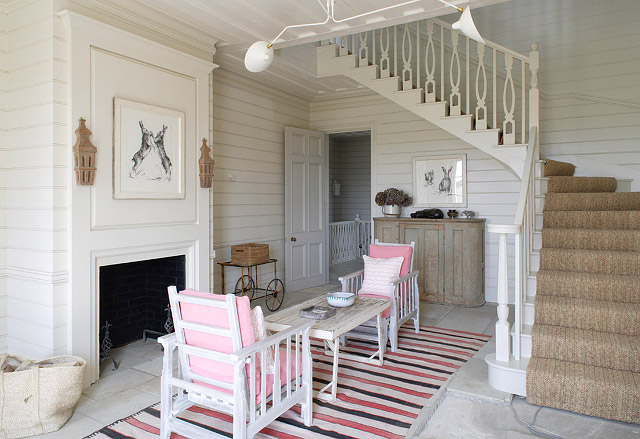 Any space can be beautifully personalized.
Kitchen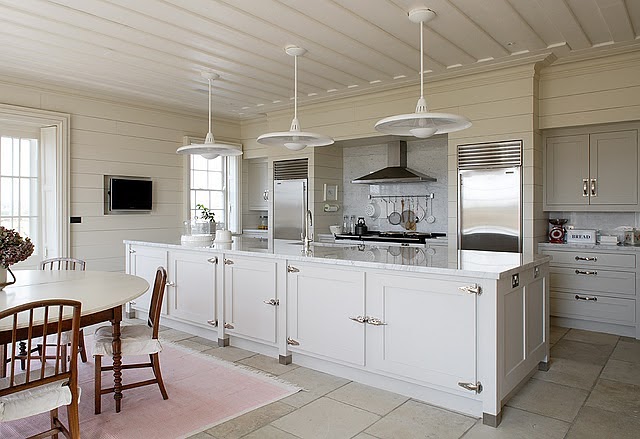 Oh, it's impossible to not fall in love with this kitchen! The island is very charming with this choice of hardware.
Let's Cook!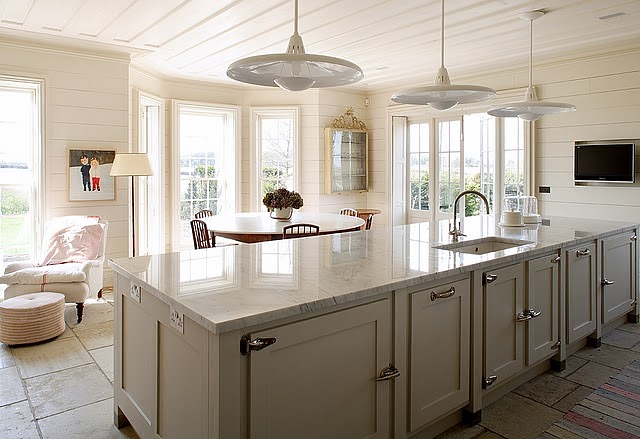 Space and beauty. The light fixtures are dramatic and delicate at the same time. I like that!
Laundry Room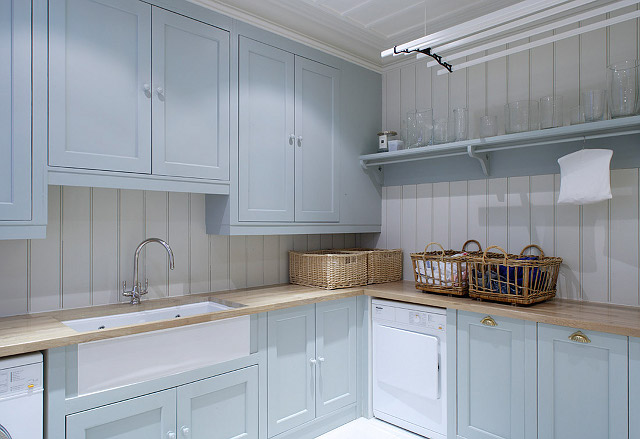 One of the simplest and one of my favorite laundry rooms I've seen. The color? How can you go wrong with that?
Master Bedroom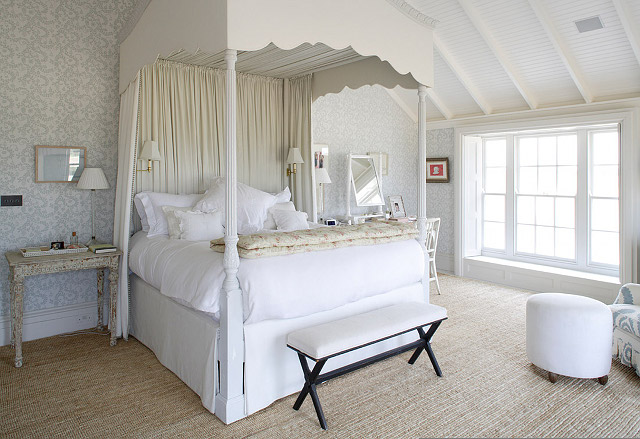 Canopy beds are a bold statement in a bedroom and they always bring so much beauty. I'm a fan! Are you?
Master Bathroom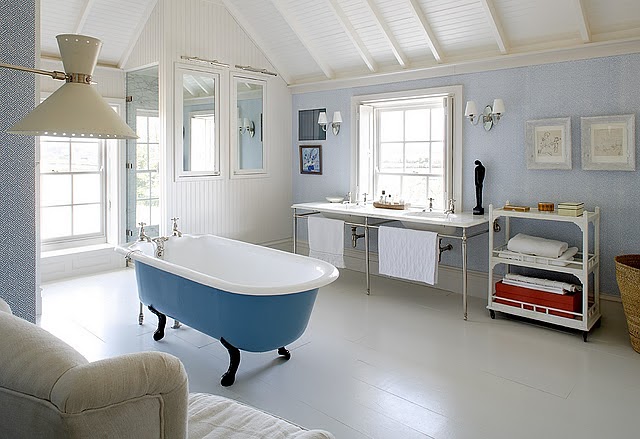 How gorgeous is that? The claw tub in blue is so lovely.
Water & Fire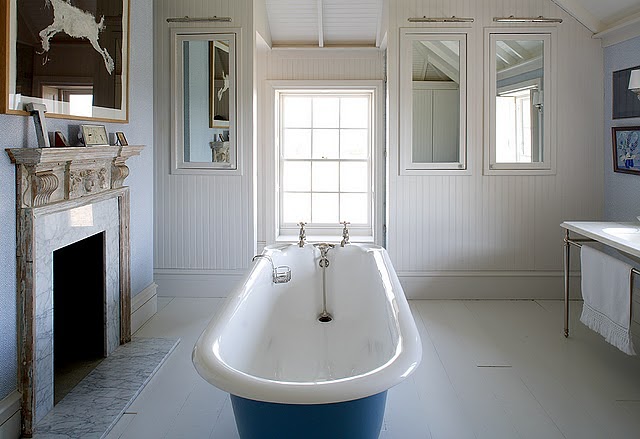 Now, imagine taking a bubble bath by a fire…
Boys' Room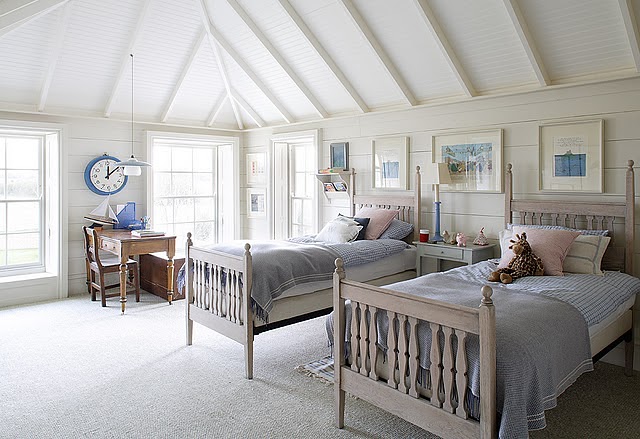 This house has amazing kids bedrooms. This is the "boys' room". It feels just like a cottage.
Fun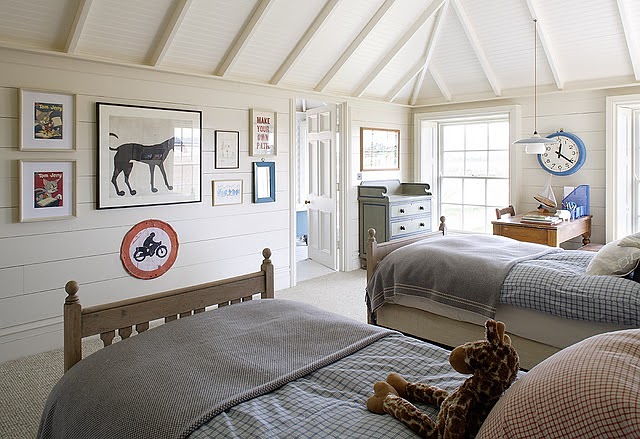 I love creative artwork.
Bathroom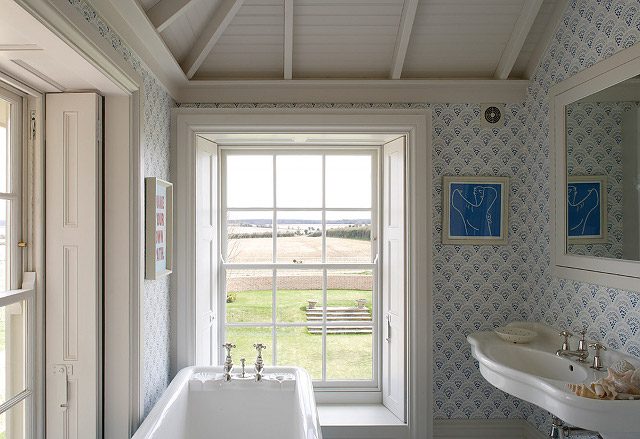 Lovely and fun. What kid wouldn't love to have this bathroom?
Girls' Room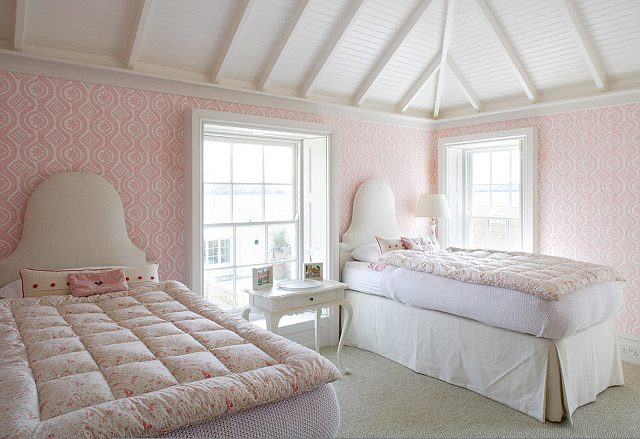 The wallpaper brings so much to this beautiful room. The beds are incredibly adorable too.
Pink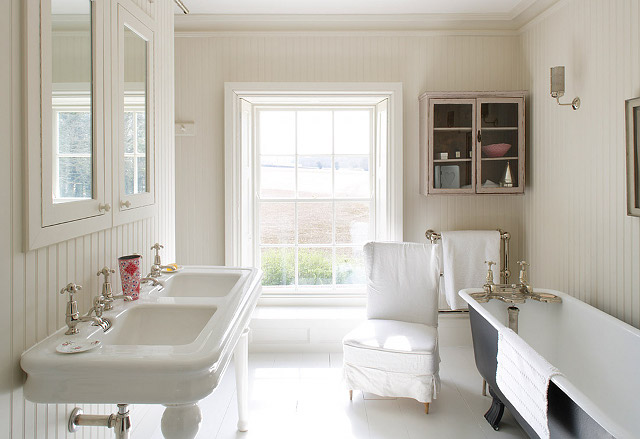 Very subtle touch of pink. Extremely charming.
Little Girls' Room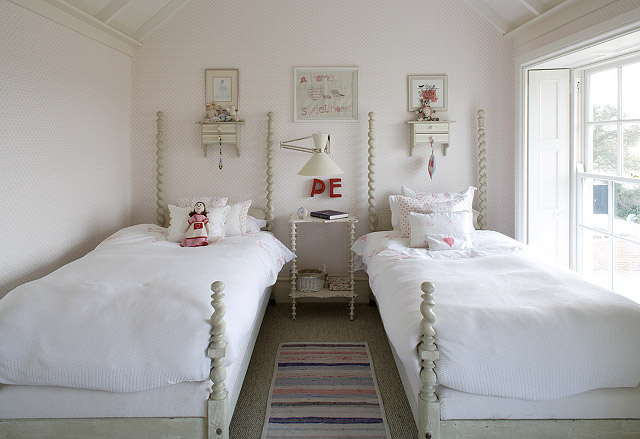 This bedroom is very sweet. I'm in love with the beautiful beds. Gorgeously made.
Bathroom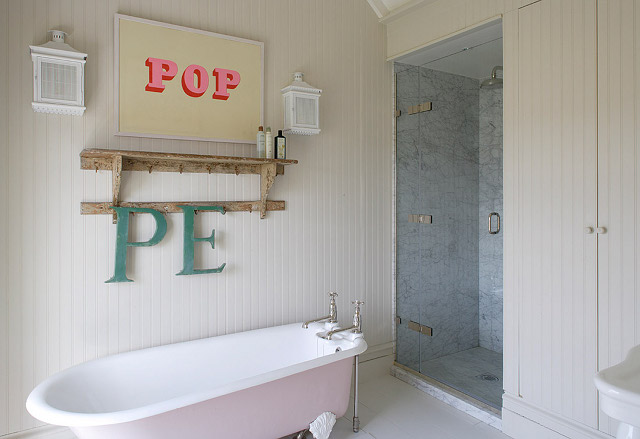 Pink claw tub, a mix of rustic and new. Just perfect.
Guest Bedrrom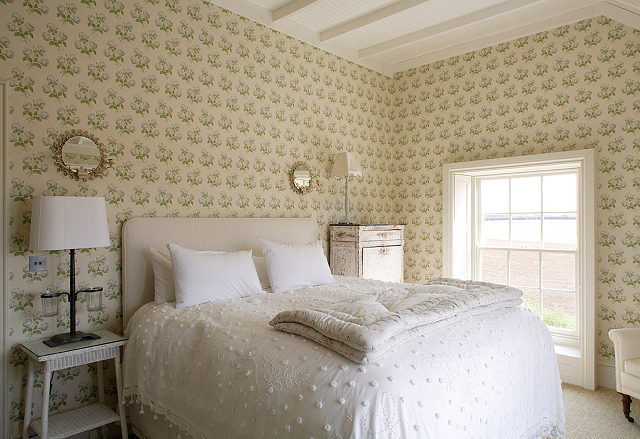 I adore the furnishing in this bedroom, but I'm not sure about the wallpaper. It's sweet, but maybe a little bit "too sweet"? What do you think? Do you like it?
Back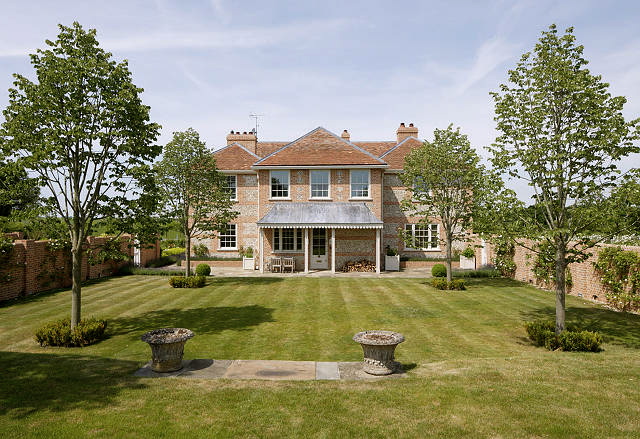 The beautiful back of this lovely country home.
Backyard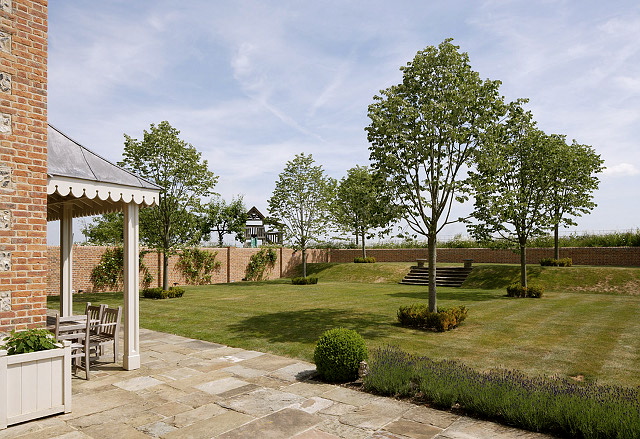 This is a perfect backyard. I love the trees, the lawns and there's an area just for the kids to play too.
Garden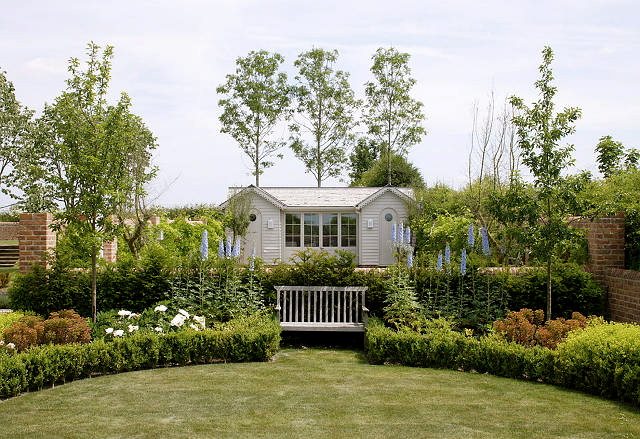 A "magical" spot.
Pool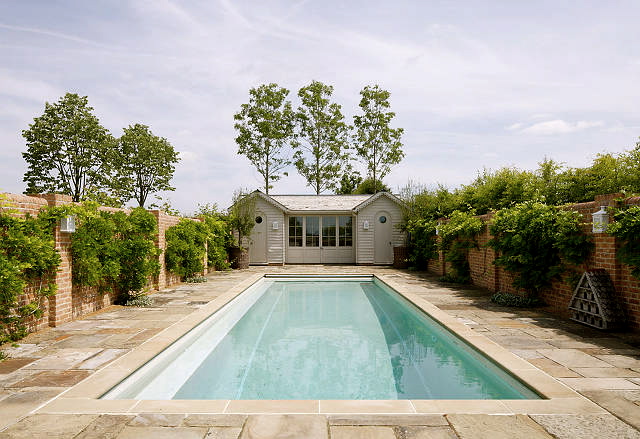 I have a fascination with pool houses! I find them to be so special and so practical, especially if the pool is not too close to the house.
Trees & Lavender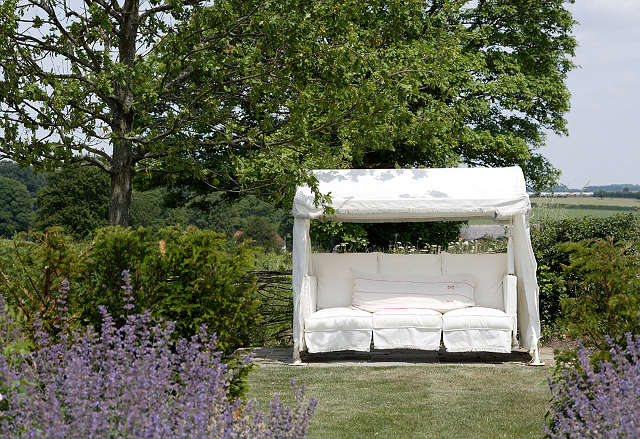 A place to relax.
Land Sweet Land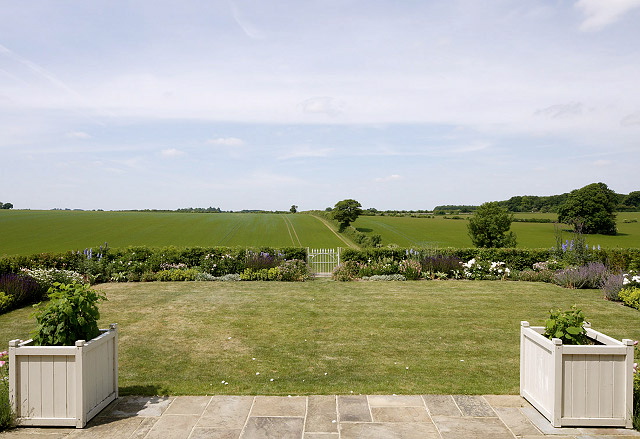 Did this house convince you to move to the countryside? 🙂
A beautiful home always inspires me somehow. Sometimes I want to apply some great ideas to my own home, sometimes I simply wish I could move right in, and sometimes it just makes me look around where I am and be thankful for what I already have. Seeing beautiful things should always bring some positivity to our lives and make us see how fortunate we are to be able to dream our dreams of having a better place or simply to enjoy the one we have right now. I hope you really liked seeing this house with me today.
Have a Blessed week!
xo
Luciane at HomeBunch.com
Come Follow me on Twitter: Twitter/HomeBunch
Source: Hello Lovely Inc, first option.