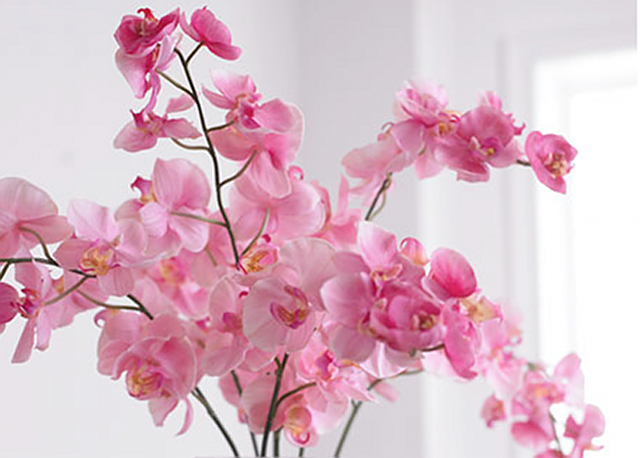 How do you call the "new" pink? Honeysuckle! You can see it as pink with hint of coral. The interior design magazines are saying that you should add some of it to your home this year. Here's what I believe: Your home, my dear is yours only. Being open to new colors can be very fun and very stimulating, but only do that if you already like the color or add it slowly by "bits" so you don't start regretting the change and waste your time and money. If you'd like to add some "honeysuckle" (aka pink) and need to be encouraged to do it, here's what Pantone says of it: "A colour for all seasons. Courageous. Confident. Vital. A brave new colour, for a brave new world. Let the bold spirit of honeysuckle infuse you, lift you and carry you through the year. It's a colour for every day — with nothing 'everyday' about it."
So, if you're ready and want to feel inspired, here are some choices:
Love Me Softly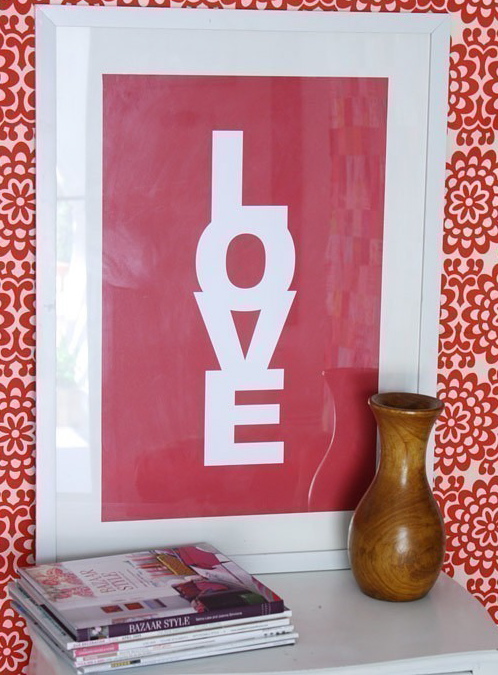 You can add a touch of pink, there's no need to make it too "loud". What about this super cute art? I'm in love with it! Designed by the sweet Jen Ramos of Made By Girl.
Having Fun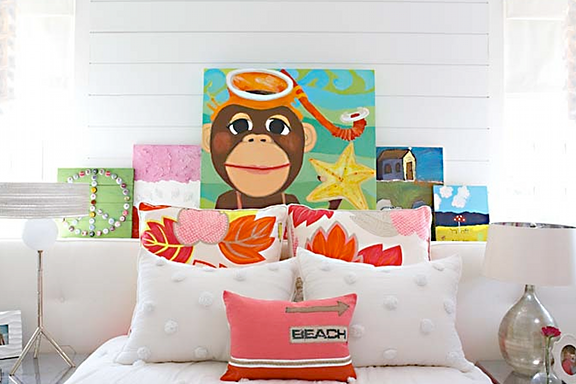 Why not?
Books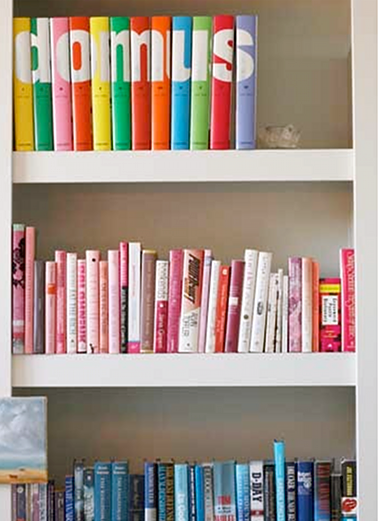 I like the ideas of putting books of the same color together.
Mix Mix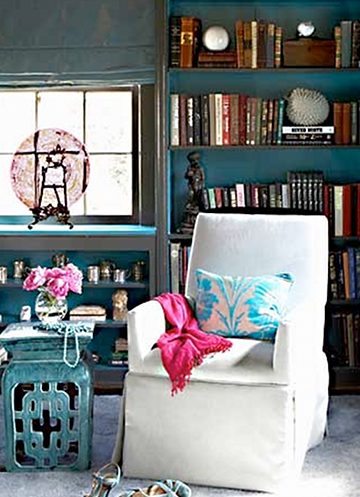 Fresh flowers, a throw, a beautiful chair… what else do I need?
Like a Dream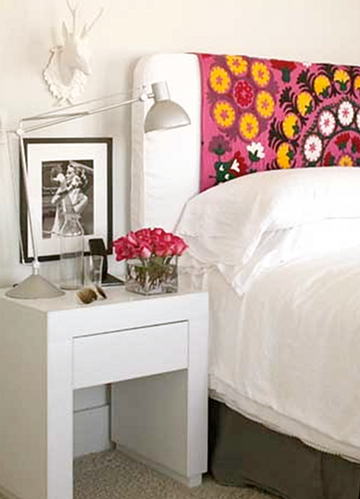 So pretty and not hard to do it in your house.
Notecards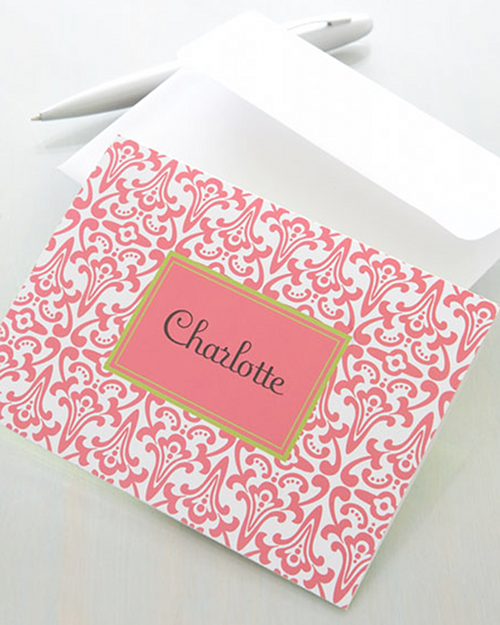 Not ready to buy a pink piece of furniture or paint the walls? What about something simple yet pretty like this notecard?
Walls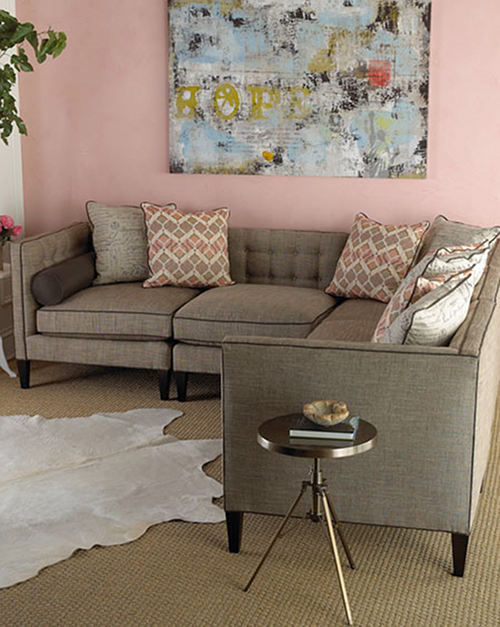 This is a very soft color for the wall and pillows. It looks great with gray.
Pink On The Table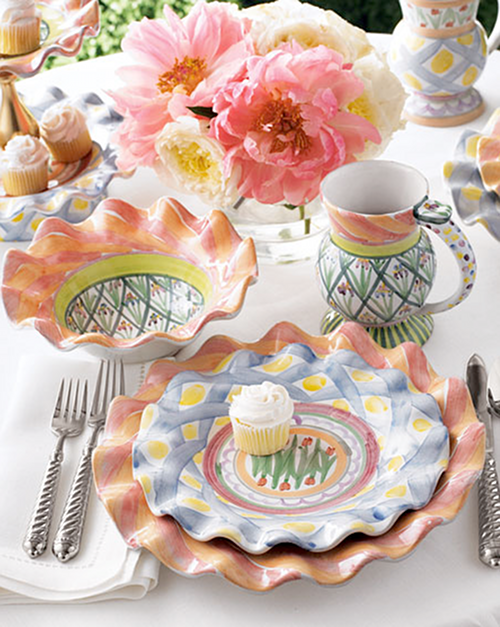 Sweet!
Spring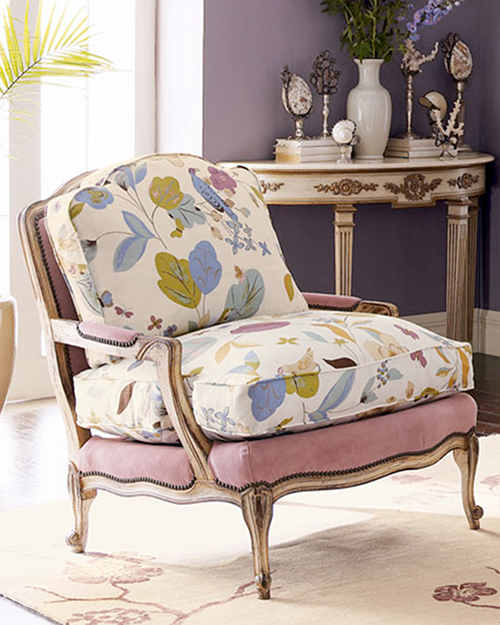 I just love when I see a "serious" chair with a fun fabric.
Chic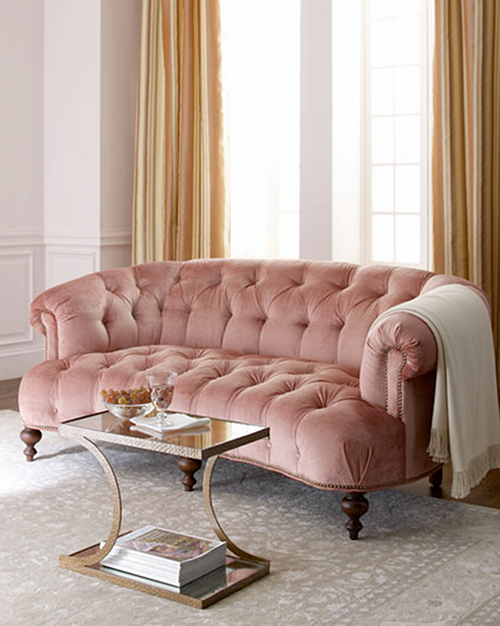 Very sophisticated.
Like a Princess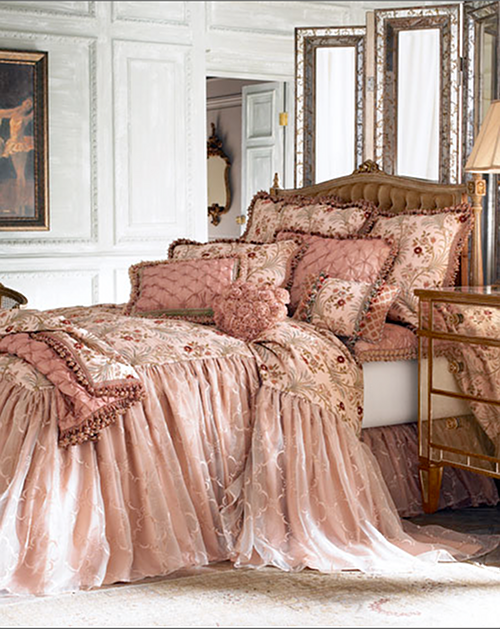 Very feminine and I love the mirrored nightstand.
Love It or Leave It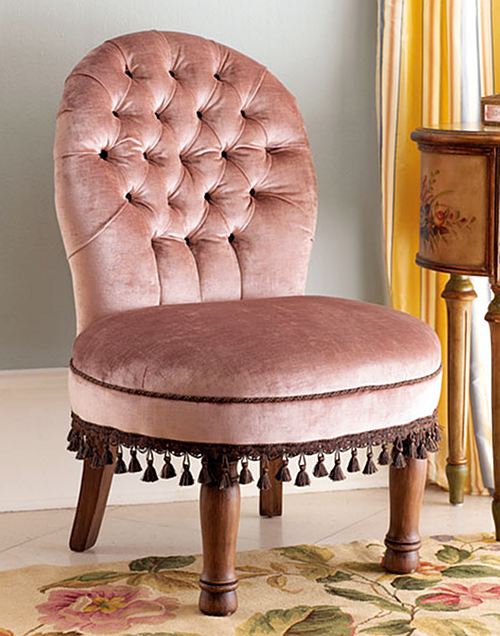 A piece with personality.
Fun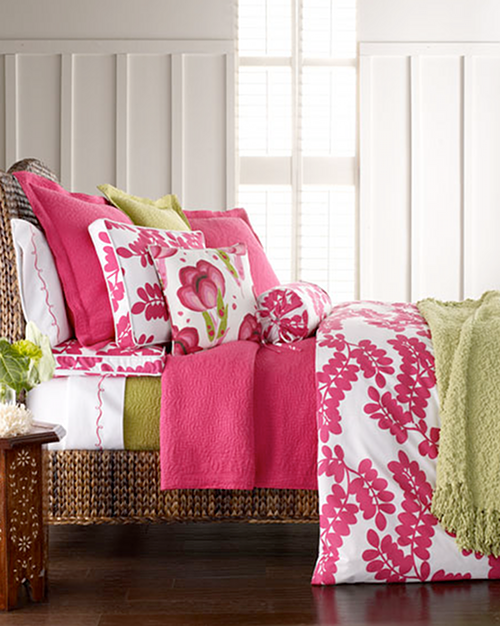 It feels really summer-ish and fun. As you can see here, pink and sage goes very well together.
Bright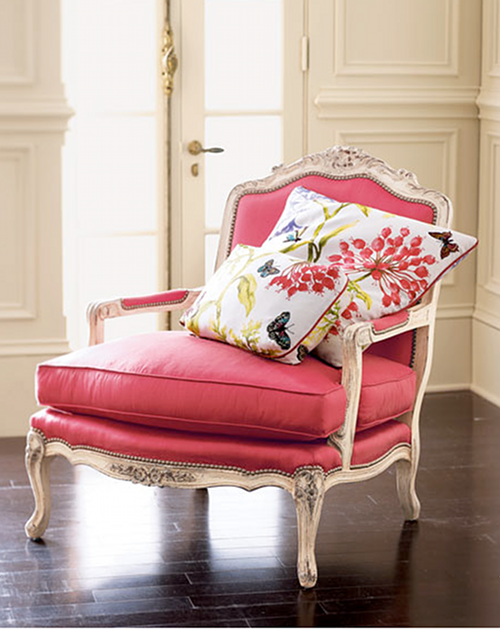 This chair is a show-stopper! Love it!
Remember, you don't need to create "pink land" in your house, but if you want to experiment a new color, I think you should do it, as long you like it in the first place.
So, after seeing all of these pictures, what do you think? Is "honeysuckle" for you?
Guys, I'll be volunteering at my son's school today but I'll back later. Make sure to leave a comment. I really want to know if you like this new color! Talk to you soon! 🙂
Update: I came back from my son's school and the four of us (hubby, son, daughter and myself) went to play in the snow outside… and I had the courage to walk for the 1st time on our frozen river! It was so fun! I had to share it with you all! We had a great time! Next time, I'll bring my camera to take pictures and show you guys!
I'm loving reading your comments!!! 🙂
xo
Luciane at HomeBunch.com
Come Follow me on Twitter: Twitter/HomeBunch
Source: Jen Ramos, Jean Allsopp, Neiman Marcus.