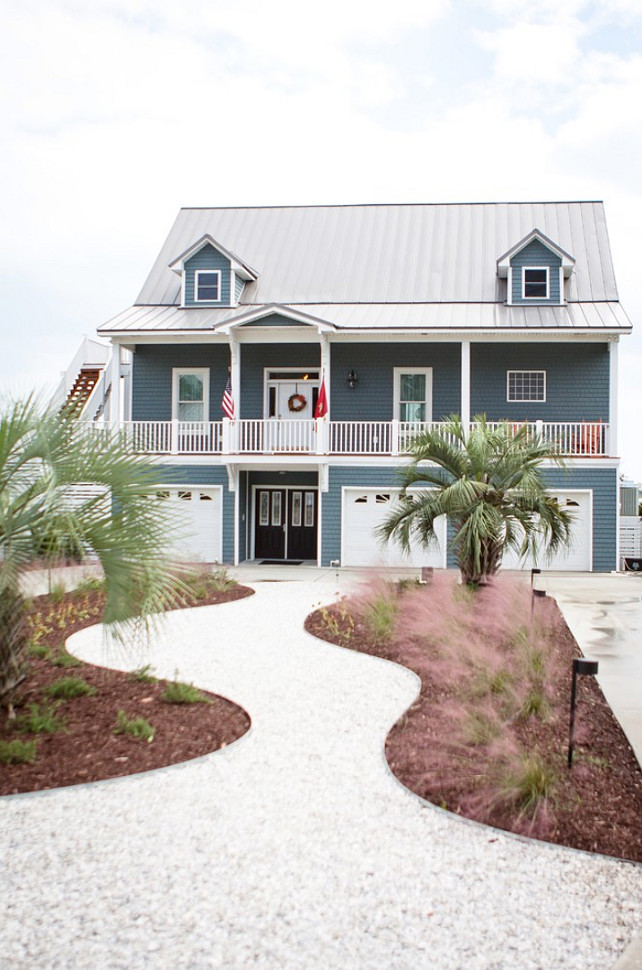 Solar power is an increasingly important feature in home design. With solar energy you can cut your bills, future-proof your home, and feel good about helping the environment. One of the main technological advances in this area is solar panel roofing. These high-tech wonders convert sunlight into usable electricity and can provide around half of a home's typical energy needs.
Nowadays, solar panels are very efficient and affordable. There are also more options from which you can choose. This means that it is easy to find a type of installation that works with your design and preference.
Mounted Panels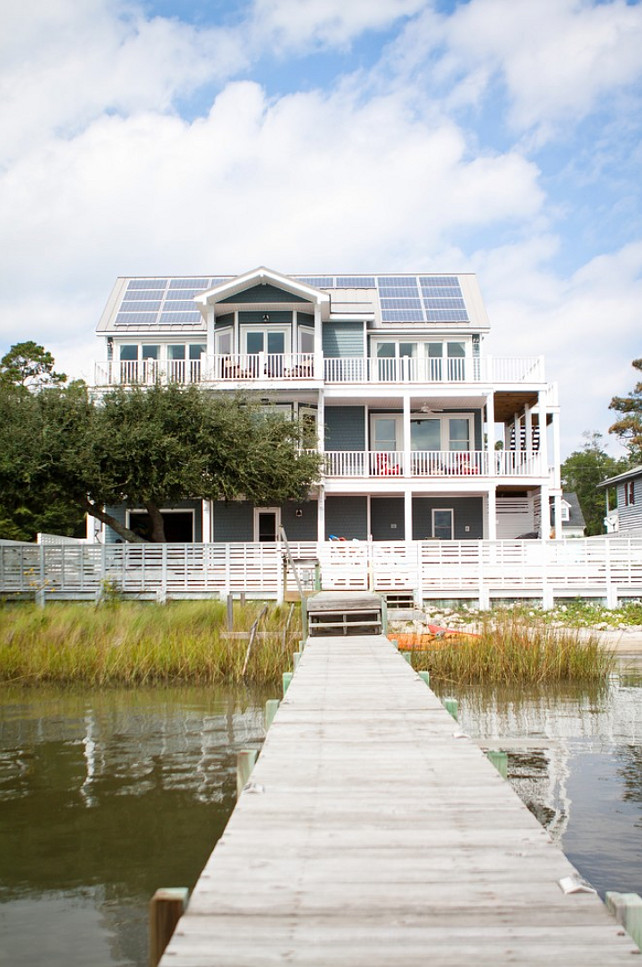 Currently the most commonly used residential solar panels are those that utilize a photovoltaic (PV) mounting system. This system allows you to retrofit panels to roofs and other surfaces. It makes mounted panels a useful option if you want to avoid major construction work on your roof.
There are four main types of PV panel: amorphous silicon, polycrystalline (also called multicrystalline), hybrid, and monocrystalline. Your choice of panel type will depend on your budget and energy requirements. Hybrid cells provide the greatest efficiency (17 percent), but are the most expensive. Polycrystalline cells are generally cheaper, but they produce the least efficiency at 11 to 15 percent.
When choosing your panel type, it will help to look at the cost per watt of power output to determine the most suitable option for your budget and circumstances.
Solar Shingles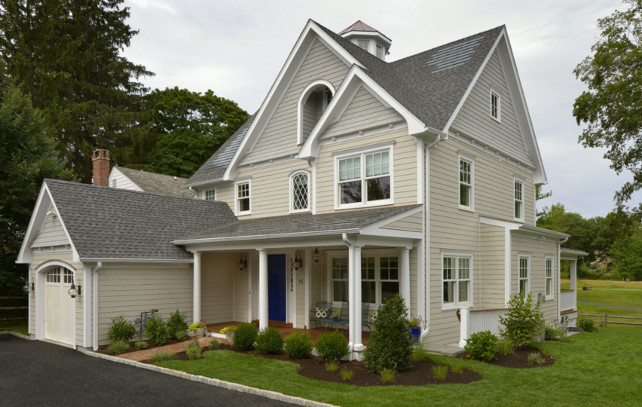 Solar shingles are not as widely available as mounted panels, but they do seem to be a promising alternative. If you are replacing your roof or planning to build an addition, solar shingles can be an attractive option. At present, they cannot match to efficiency of PV panels, but in terms of aesthetics solar shingles win hands down. That is not to say you can't achieve a beautiful design with other types of solar panels; with a little creativity you can achieve a totally unique look for your roof with any type of solar panel.
Some people are restricted from adding PV panels to their roofs due to weight and roofing regulations in the area. Solar shingles are light yet strong, and because they can be used to replace your current roof shingles, installation should meet most roof regulation requirements.
Tips shared by putting asphalt shingles on your roof Tampa.
The installation process is similar to putting asphalt shingles on your roof using a hammer or nail gun. A laminate cell is built in or glued on to the solar shingle to capture the sun.
Photovoltaic Slates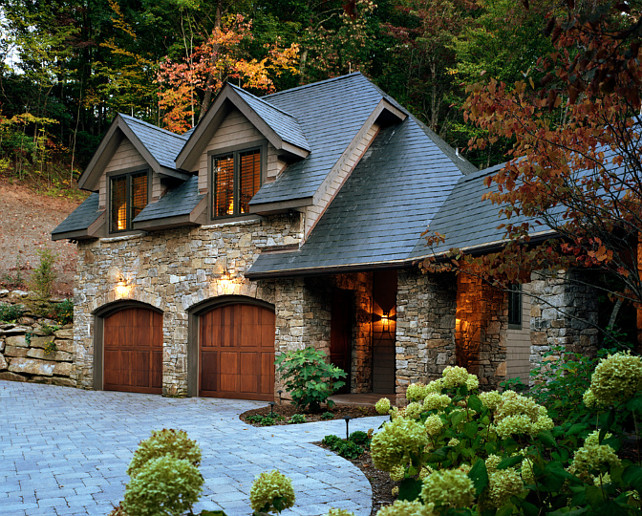 These are a variation on the solar shingles mentioned above and can be installed on top of your existing asphalt shingles or built into a new roof construction. The real beauty of these solar slates is that they can be styled to match the color profile of conventional slates. You can cover your entire roof with these while still maintaining the look and feel of a traditional roof.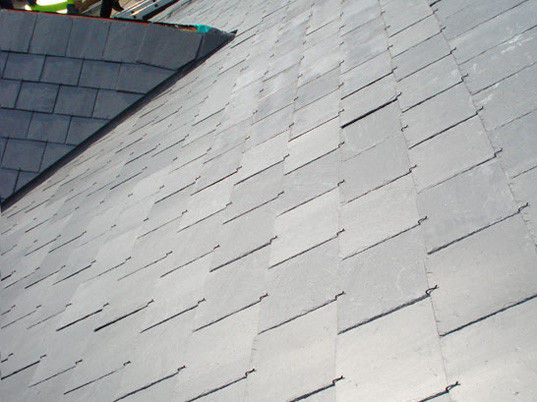 Another benefit of using solar photovoltaic slates is that they are practically maintenance free. No moving parts means no worries about things rusting, breaking down, or wearing out. The occasional clean is all that is required, particularly during the fall and winter months.
Solar Canopies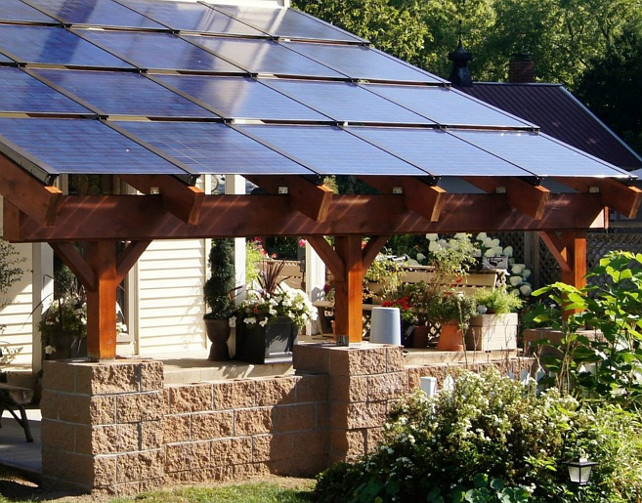 These are not the best solution for adding to or replacing your current roof. But if you want a quick, attractive way to incorporate solar power into your house, solar canopies may be the answer. They are ideal for constructing patios or carports, so if you are unable to install PV systems on your roof for whatever reason you can still take advantage of solar energy.
Canopies are available in a variety of shapes and sizes and can be positioned to ensure that you receive optimum levels of sun exposure. You typically get 2.5 kilowatt-hours of energy from these structures, which is enough to make a significant difference in your home's power needs or keep your electric car going.
You can increase the value of your home by around 3.5 percent by converting to solar energy. With a new generation of solar roofing panels now flooding the market you can save money, save the environment, and increase your property value in style.
Sources: Images: 1 & 2: Sterling Custom Construction. 3 & 4: Murphy Brothers Contracting. 5: Mark Sinsky Architect, PA. 6: Pinterest. 7: Silicon Energy.
See more Inspiring Interior Design Ideas in my

Archives.
Interior Design Ideas:

Paint Color
Interior Design Ideas:

Paint Color
Do you have any experience with solar panels? We don't have them but I am hoping we can install it on our next home. I feel that they're becoming more attractive and more affordable as well.
I hope you guys have a great day. We'll talk again tomorrow!
with Love,
Luciane at HomeBunch.com
Interior Design Services within Your Budget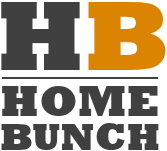 Get Home Bunch Posts Via Email