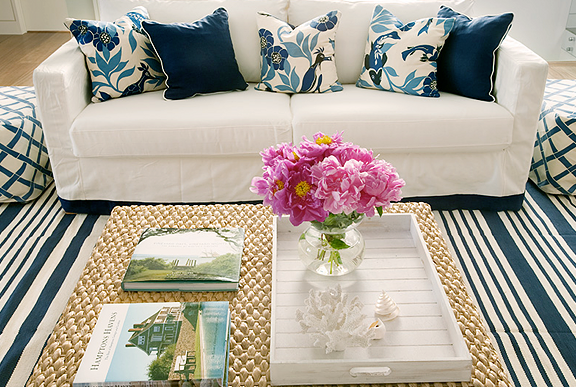 Interior designer Diane Bergeron knows design. She really knows how to transform any blank space into one that feels like home. Don't expect to see complicated design, though, because what make her rooms feel special is exactly the fact that her designs are all uncomplicated and very comfortable with a "Hampton's style". The result? Elegant rooms with strong personality, but calming at the same time.
Diane lived for many years in New York but now resides in Melbourne, Australia. She has been featured in many magazines all around the world and she also has a beautiful collection of furniture and accessories.
Here are some of her beautiful designs. I hope you enjoy them.
Blue Loves White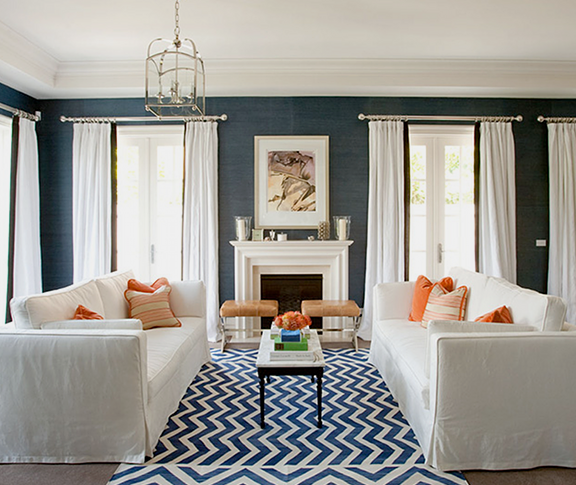 This living room is a great example of Diane's designs. It's really pretty but totally comfortable, simple and timeless.
Fun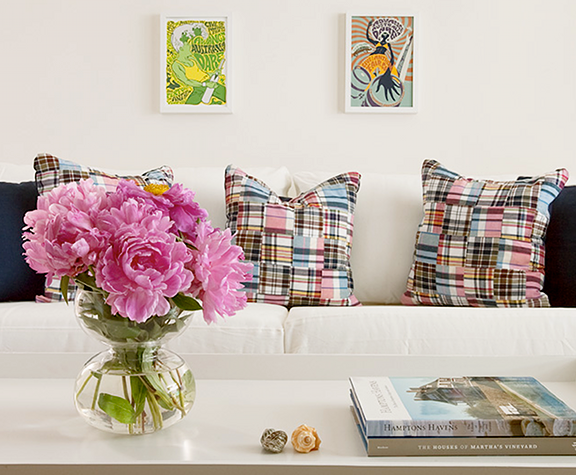 Add some fresh flowers, some colorful pillows, and you got a very inviting room. Nothing too expensive, nothing too serious. Home.
Art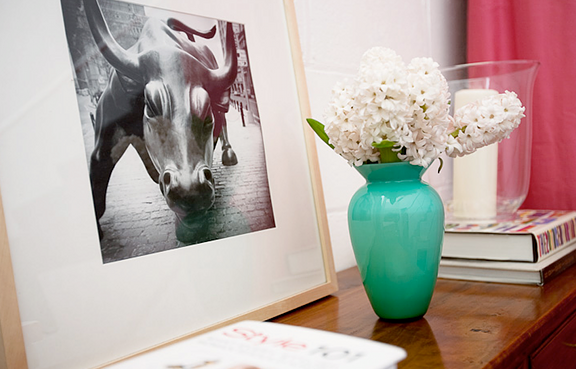 Have fun with artwork . Love this vase. Beautiful color.
Kitchen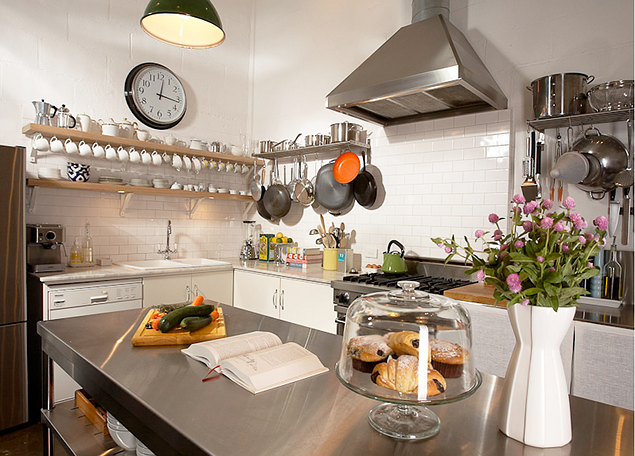 Not a traditional kitchen, but a very fun one. I really like seeing the teacups, that clock, open shelves and this huge portable island. Simple.
Pots & Pans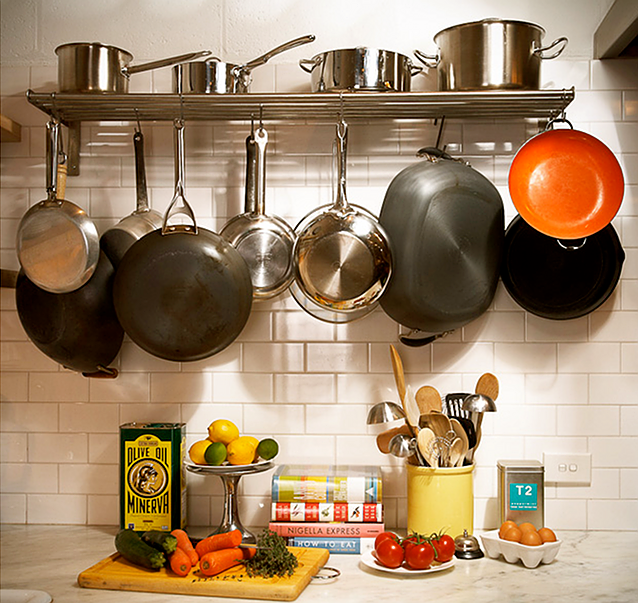 Choose your weapon. 😉
View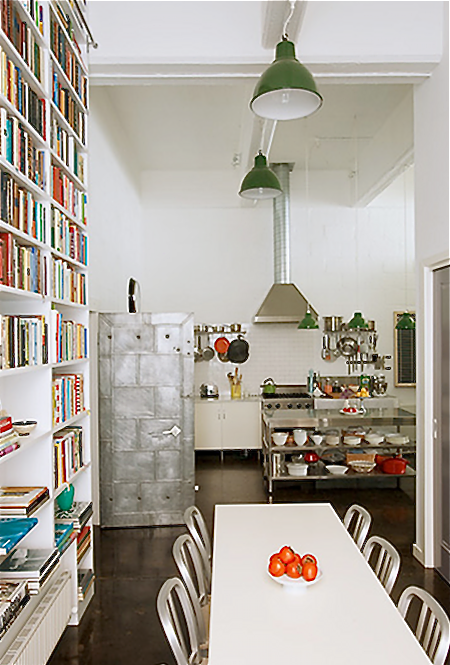 This space has a very industrial feel. The bookshelves are a great idea.
Library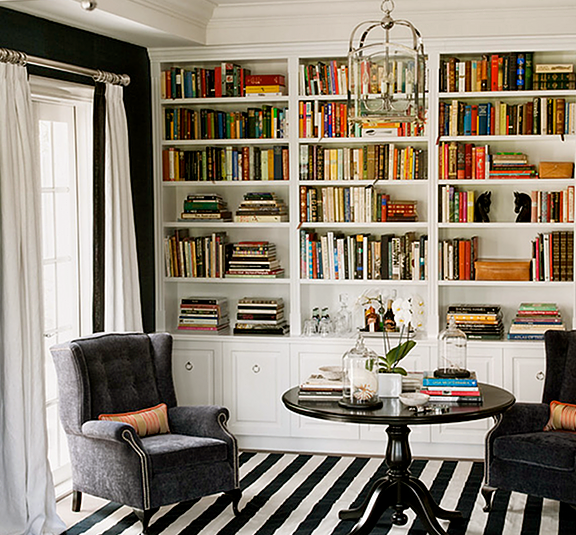 Great space to read a book, talk to a friend, have a cup of coffee or play some board games.
Early Spring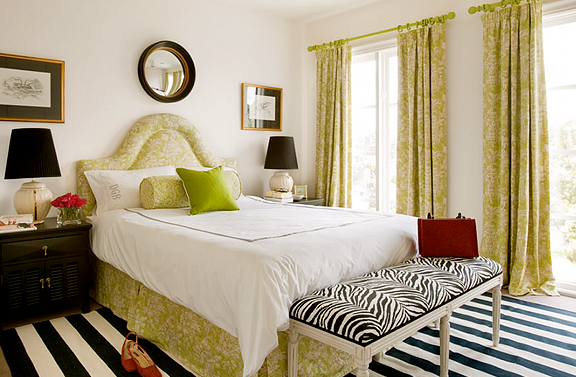 Very refreshing.
Breeze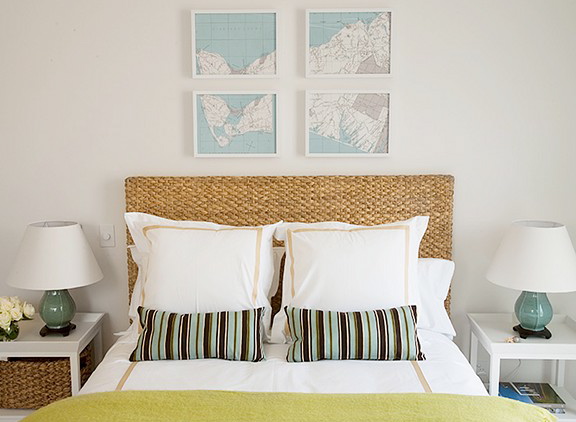 I love the colors in this room and the idea of framing the maps is just great. It also adds a soft color, which is repeated in the lamps.
Guest Bedroom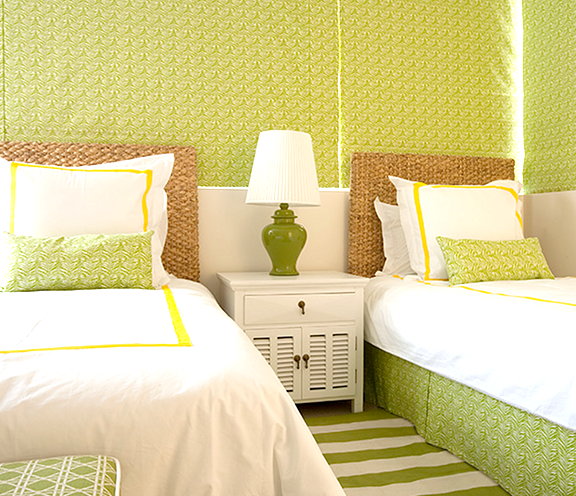 Perfect color if you're a morning person, but if you aren't, maybe you'd think it's too bright. Beautifully designed.
Caribbean Sea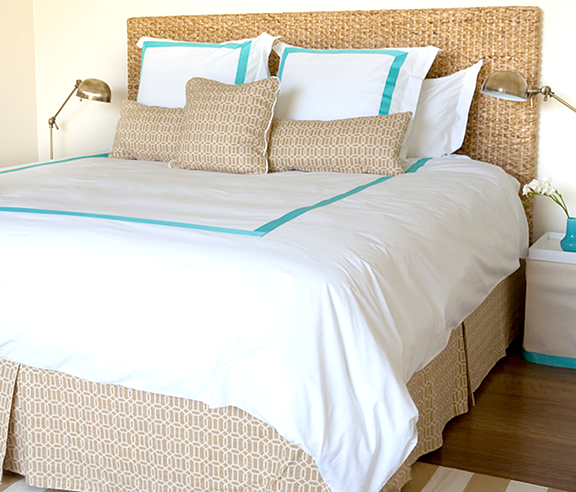 This room reminds of a beach in the Caribbean.
Living Room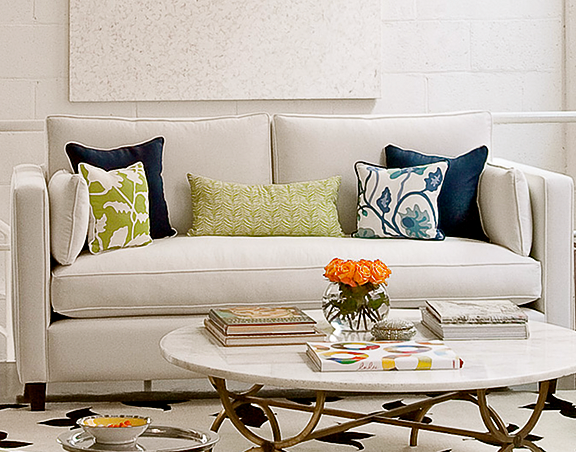 I like when a room is very neutral but has great colorful accessories. It always looks fresh, and it can be changed easily in case you get bored.
Waves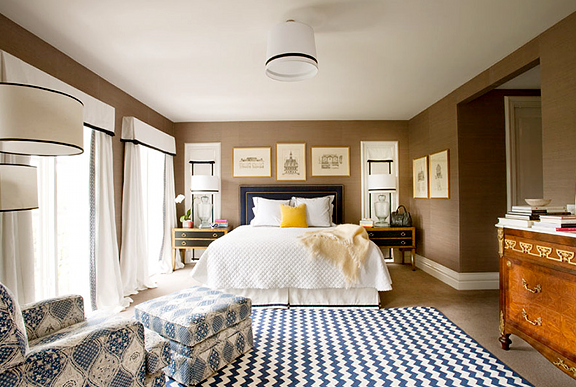 Beautiful furniture, but I like the fact she added some touches of blue, otherwise this bedroom could look "too serious". This is perfectly balanced.
I really hope you liked these rooms Diane Bergeron designed. I think Diane is a really talented designer. That's what I truly like about certain designers, they just want to make your house feel more like you and not a magazine cover. That's how a house should always be.
Drop me a line letting me know what you're thinking of Home Bunch. I always love reading your comments and your emails. You guys are really the best readers out there! Thank you for always being so supportive and loving. And thank you for your daily visits!
Have a great day! A really great one! 🙂
xo
Luciane at HomeBunch.com
Come Follow me on Twitter: Twitter/HomeBunch
Source: Diane Bergeron.