Stones & Flowers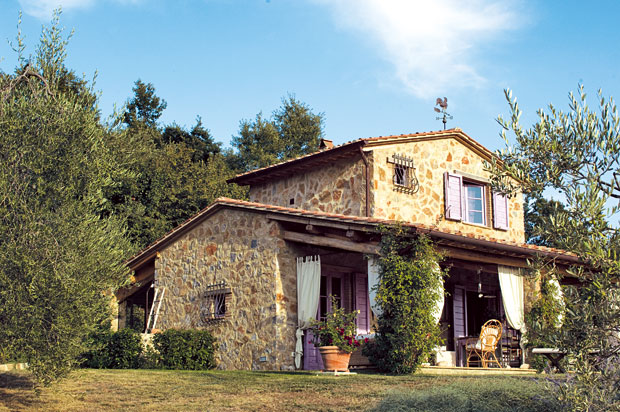 This place would be so appropriate for a romantic Italian movie. I can imagine a beautiful story be unfolded under that roof. A woman finally conquers her dream of buying a place in Italy and while taking care of her garden she meets a handsome Italian man. Ok.. I will stop here! Before I sound too "corny". Wait! Maybe I've already passed the line! I am sorry, but this place is dreamy! I can't stop looking at it and imagining myself there, minus the Italian man, of course (just in case my husband is reading it). 😉
This place is so "Italian" that at the end of this post you'll be ordering a cappuccino, listening to some Luciano Pavaroti and saying "Bravo!" with an Italian accent!
Jokes apart, this cottage is located in the Province of Grosseto and it was basically in ruins when architects Daniele Bedini and Alessandro Giacomelli (are you practicing your accent yet?) first saw it. What caught their eyes immediately was not only the place itself but also its surroundings.
Italian Porch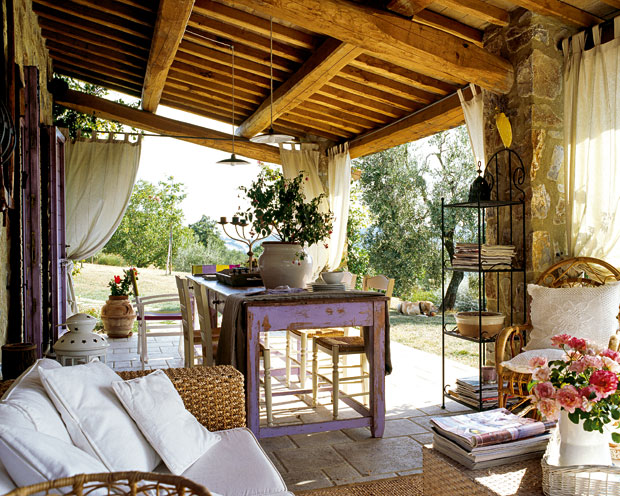 The simplicity of this place feels authentic.
Beams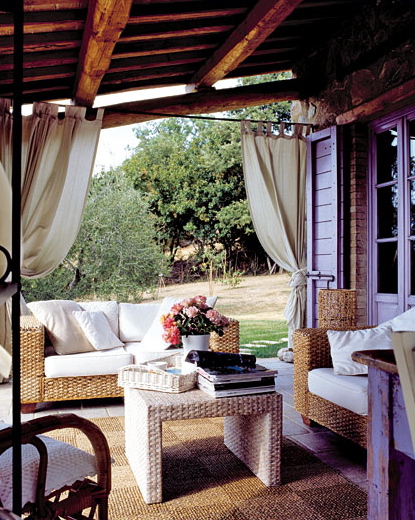 These beams are very common in porches in Italy, also in Spain and many South American countries. I love it!
Color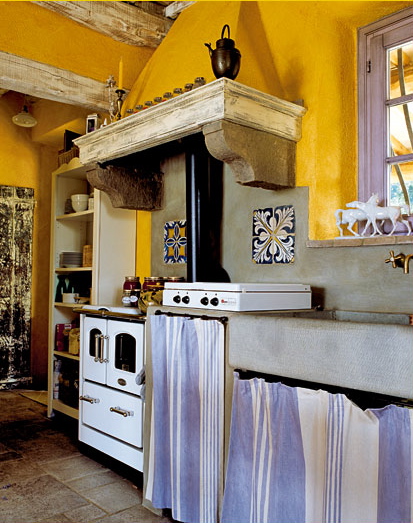 Why would you be afraid of using color if you're in Italy? What not to love here?
Sunny Kitchen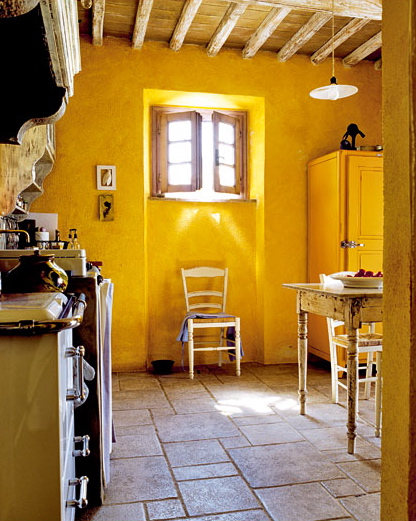 This is bright, I know but it's perfect here. Wonderful savage farm table.
The Living Room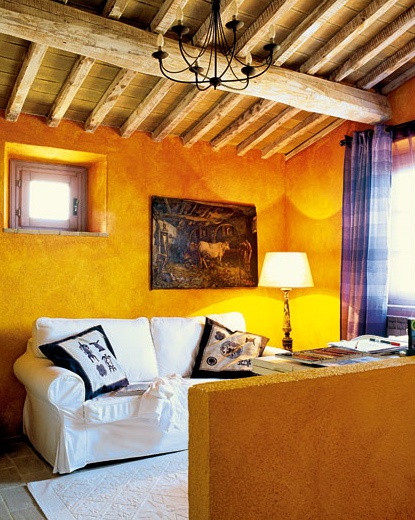 It's cozy and charming.
Purple Rain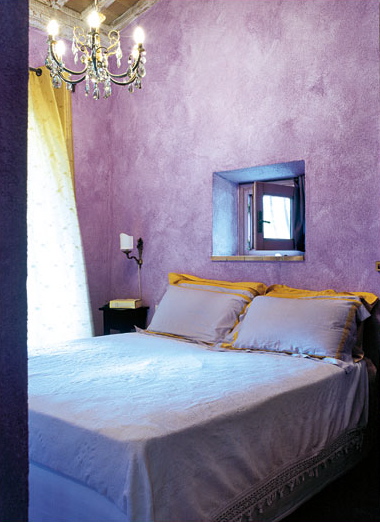 Absolutely Beautiful Purple! Very Feminine.
Master Bathroom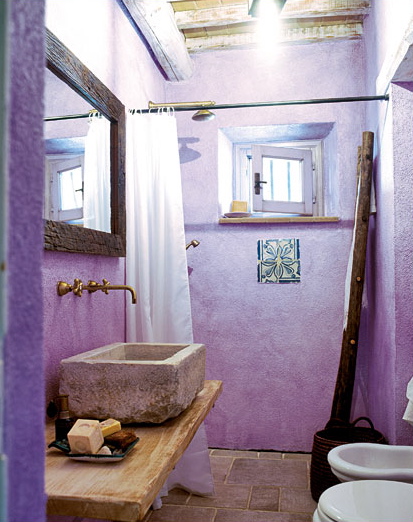 Rustic with personality.
Little Corner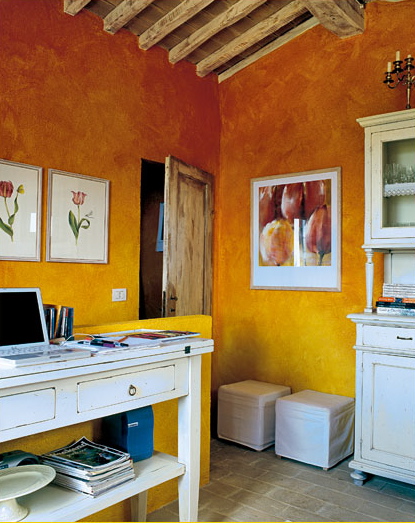 Bright walls + white furnishings= Interesting balance.
Photos and info: At casa.


Having a place like a cottage is something that connects to your heart. Your home is a place that you should always love and cherish, but a cottage is a place where you register moments lived by you and your loved ones. That's what makes cottages so special.
Ok, now you're free to have your cappuccino. 😉
Posts of the Week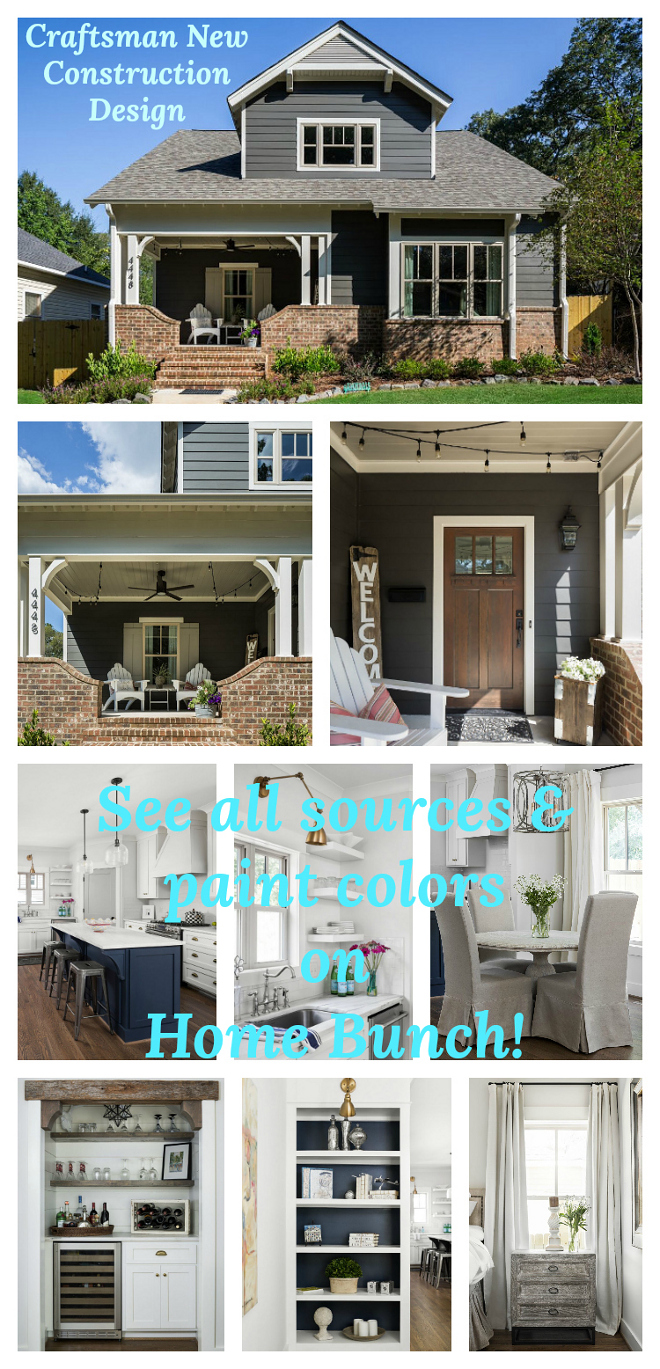 Trending on Home Bunch:
Fall Decor
See more Inspiring Interior Design Ideas in my

Archives.
Interior Design Ideas:

Paint Color
Hello everyone.

Wow! So many great spaces, so many beautiful ideas. I really hope you could take a break from everything and just have some time for yourself doing something you enjoy. 🙂
Thank you for being here my friends and I hope you have a Blessed weekend! We'll talk again very soon.

with Love,
Luciane from HomeBunch.com
Follow @HomeBunch: