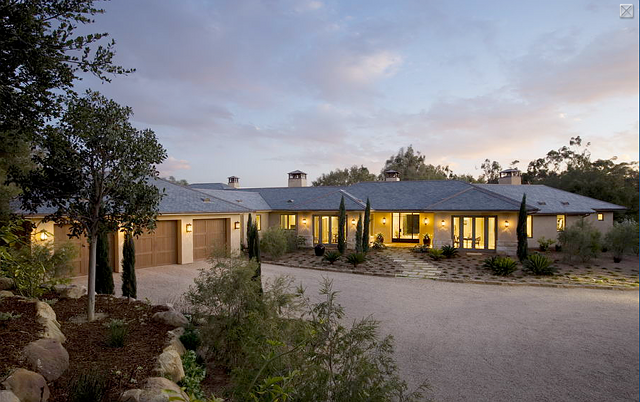 You know I don't post many contemporary homes because I love warm, welcoming and comfortable ones. Contemporary ones don't usually have these qualities and I often think that many feel too cold. But from time to time I find a contemporary home that has been really well decorated and that proofs that a well designed home can feel welcoming no matter what.
This house, located in Montecito, California, has just been sold and the asking price was $8.5 mil. It has five bedrooms, five and half bathrooms, a beautiful cosmopolitan kitchen, gorgeous master with mountain views and plenty of outdoor space to enjoy the heat of California.
Take a look and let me know if you also think that modern houses can feel welcoming and warm.
Aerial View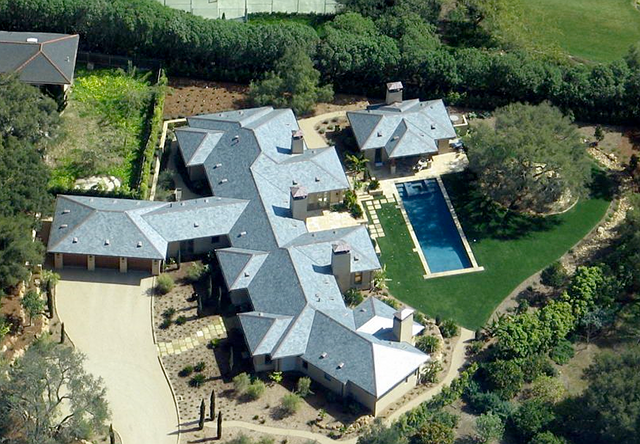 It's a very large home and it also has a beautiful guest house.
Door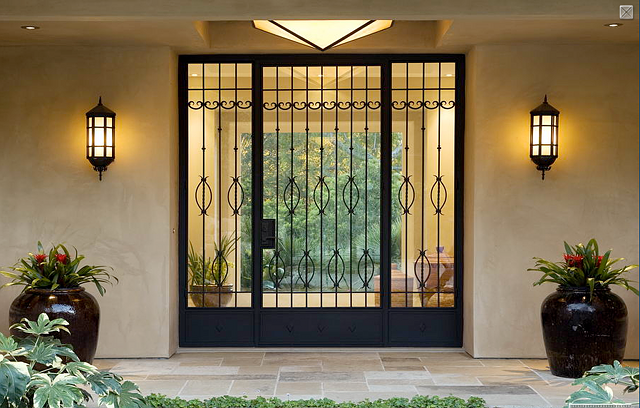 This entrance is fascinating. Love the door.
Living Room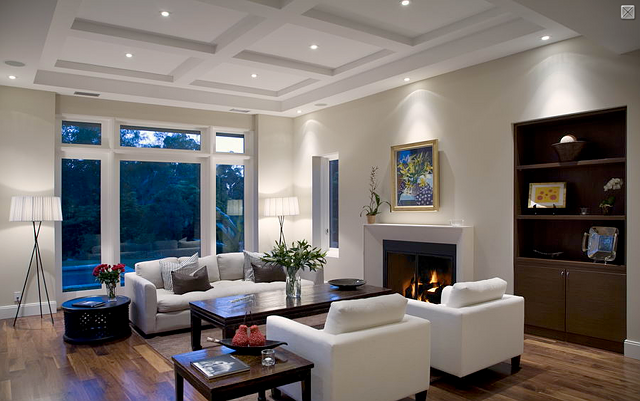 This living room feels very uncluttered. Beautiful fireplace.
Ample View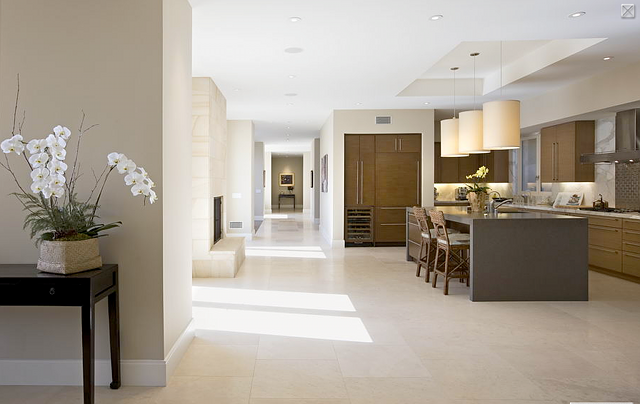 This house feels really spacious. I really like the open space.
Kitchen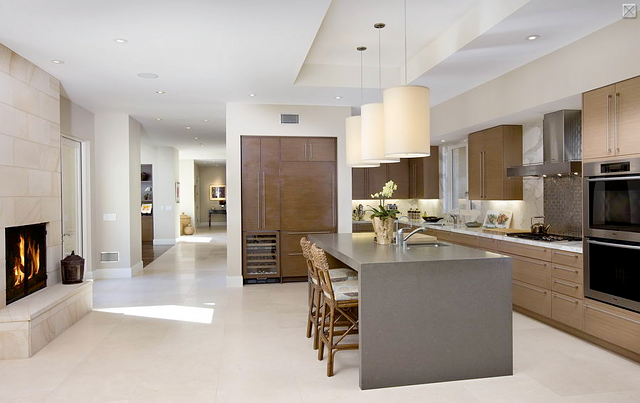 I can't help but fall in love with a kitchen that has a fireplace. How nice is that?!
Family Room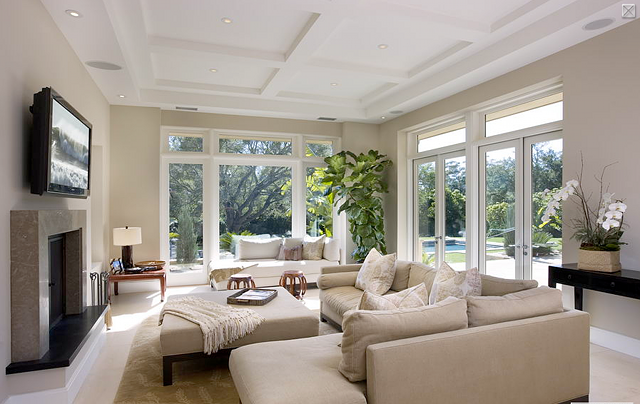 This is one of my favorite rooms in the house. I think it's welcoming for the whole family and the views are great!
Master Bedroom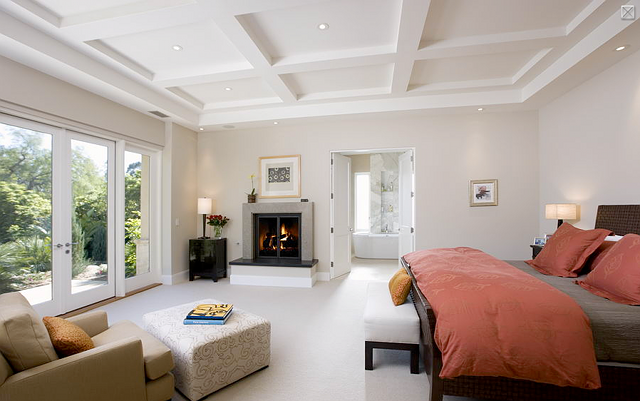 This is a very spacious bedroom and I think I'd add another chair by the fireplace. Beautiful ceilings.
Master Bathroom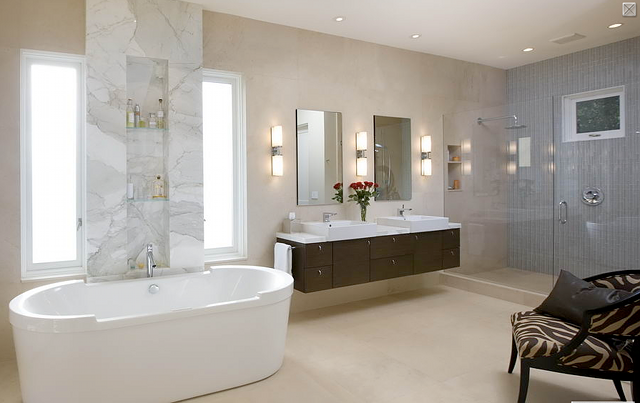 Wow! The huge shower and this bath are dreamy. Notice the beautiful wall for storage by the bath. Isn't it neat?
Bring it Outside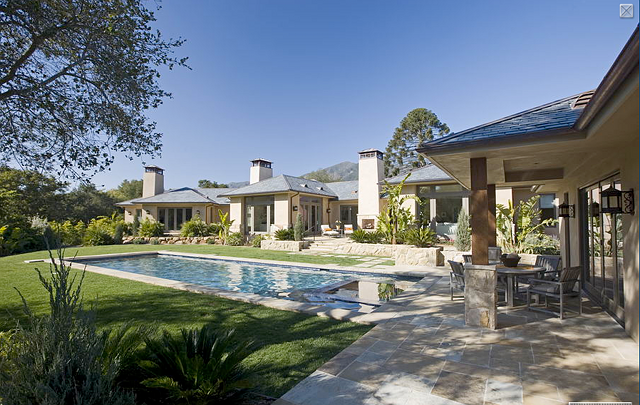 So beautiful and private.
Guest House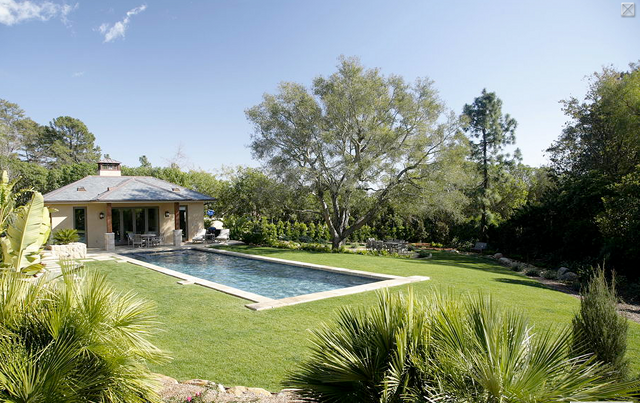 I always wanted a guest-pool house and this one blends perfectly with its surroundings.
Back View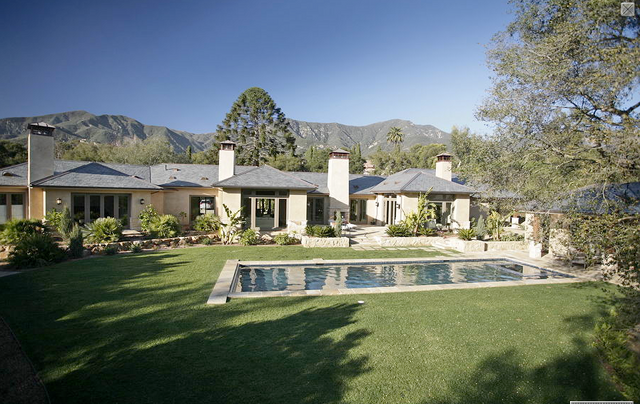 I love how the whole house seems to blend in perfectly with the area.
So, what do you think of this house? Do you like it? Did you think it's welcoming and stylish at the same time?
Today, I'm planning on spending some time relaxing with my kids and organizing some things around the house. Tomorrow is my son's last day of kindergarten. I just can't believe how fast it went! It's wonderful seeing your kids growing.
I wish you a peaceful, relaxing and very positive day!
xo
Luciane at HomeBunch.com
I Can Help You with Interior Design: HB's Design Service.
Come Follow me on Twitter: Twitter/HomeBunch
Source: Susan Conger.