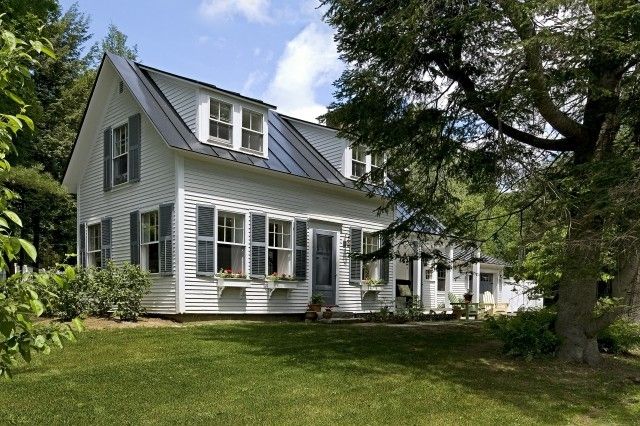 Hello! How are you today? I really hope you had a great weekend and had some time to take care of yourself and could re-charge your energy for this brand new week. We had a "cozy winter weekend", aka: stayed at home and watched the snow falling. The only thing missing was some hot cocoa. How didn't I think about that? Maybe I'll leave that for the next weekend.
Today we'll see a house that has a very appealing simple, yet classic charm. Architects Smith & Vansant recreated this stunning home, but it wasn't without facing many challenges. They had to renovate the existent building, add a garage and more space for the owners without compromise on the original architectural details and bring them to the new parts of the house. The owner's priory was to improve the indoor-outdoor flow, use any nook and crannies for storage, create inviting outdoor space where they could spend many hours during summer and also integrate her beautiful collection of antique tiles, lighting, hardware and books.
I look at this house and see that a beautiful space is never created overnight. You need time to find yourself in the beauty of a well created home.
House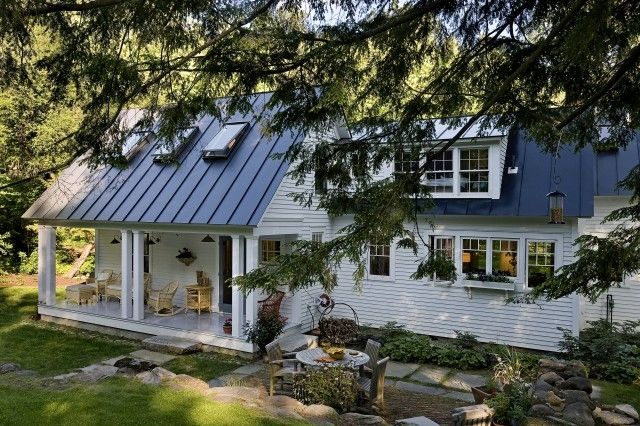 Everything was perfectly selected for this house.
Porch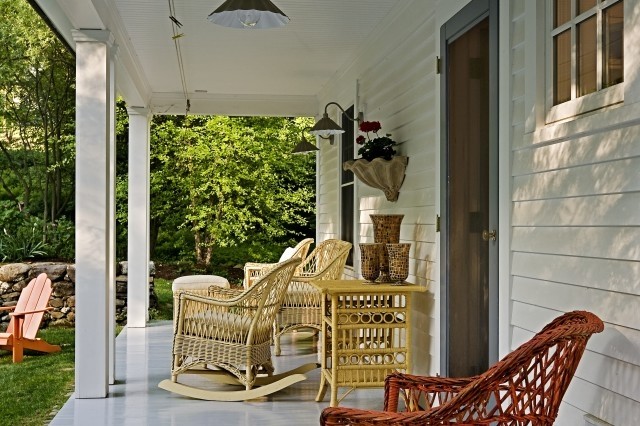 This porch makes me miss summer afternoons. Notice the beautiful light fixtures.
Foyer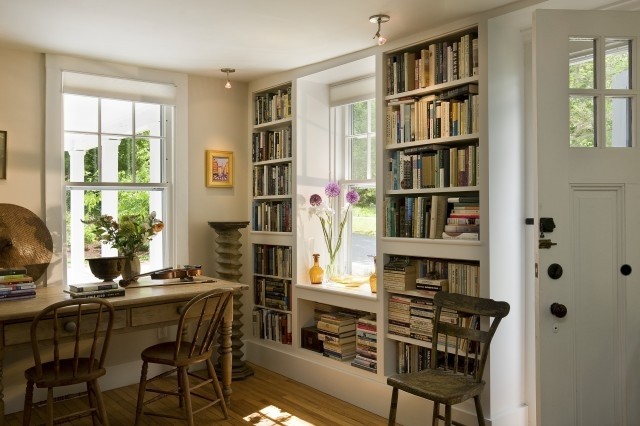 The foyer is also a cozy den. Great if you're organized. Notice the charming door and windows.
Stairs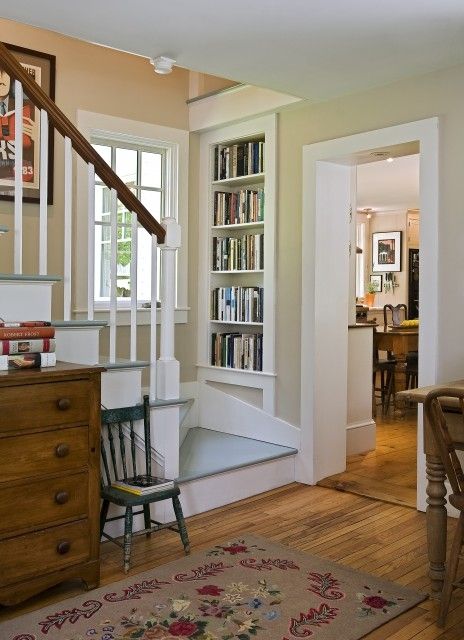 The other side of the entrance. It keeps getting better and better…
Living Room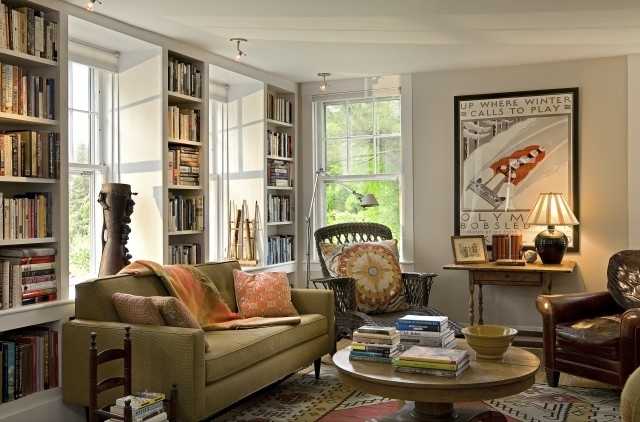 The living room feels like a library. Lovely!
Kitchen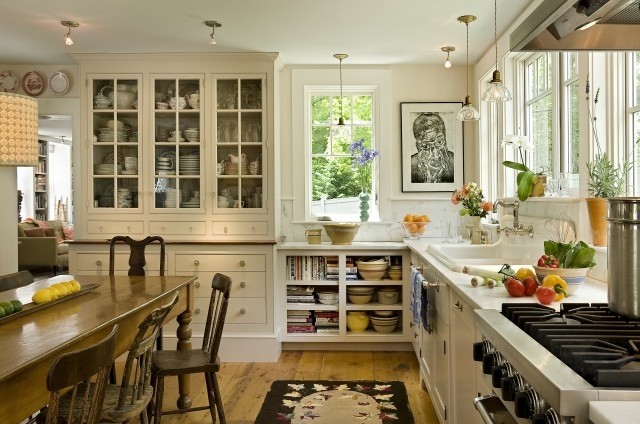 This farmhouse kitchen is a dream from top to bottom.
Yes, Pleeeease!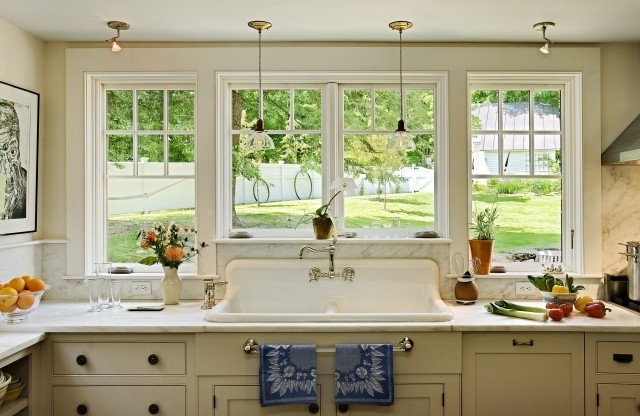 Okay, let's take a look at this and dream together… Stunning!!!
Light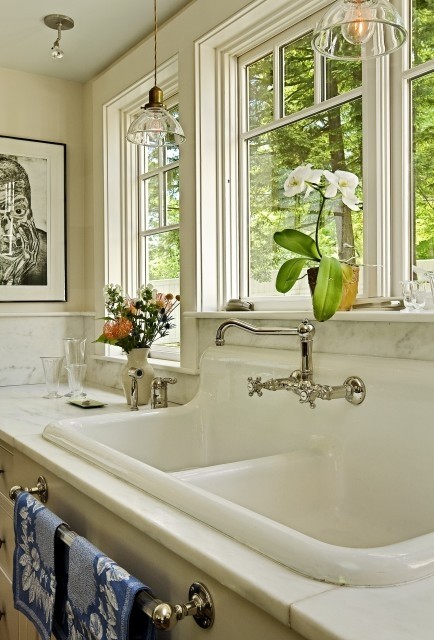 How do you call it? Perfection, my friends! Perfection!
Colors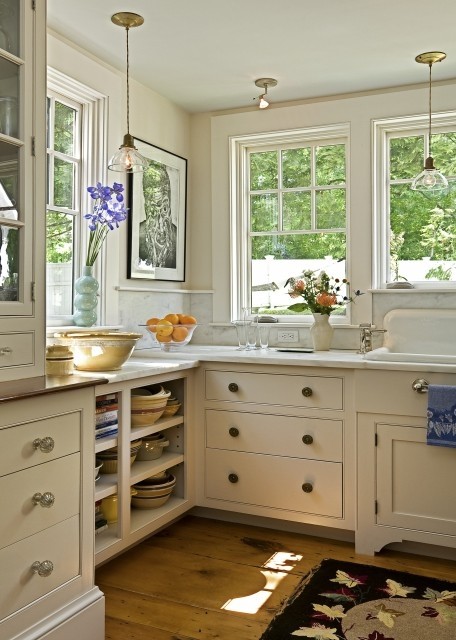 I also love the floors.
Eating Area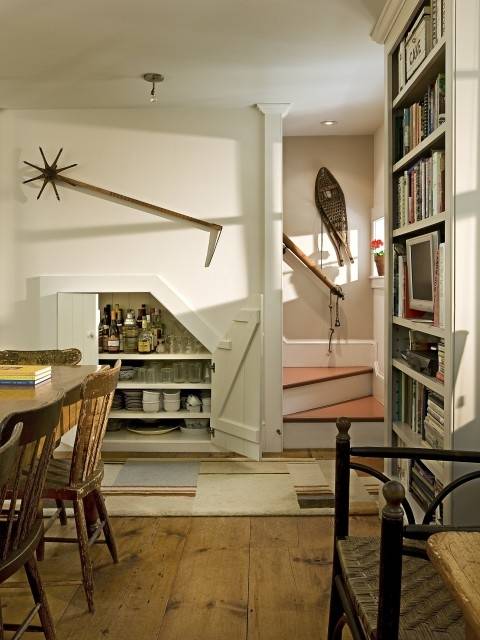 Notice again the beautiful floors. This house has so many built-ins and you guys know how much I love built-ins, right?
Powder Room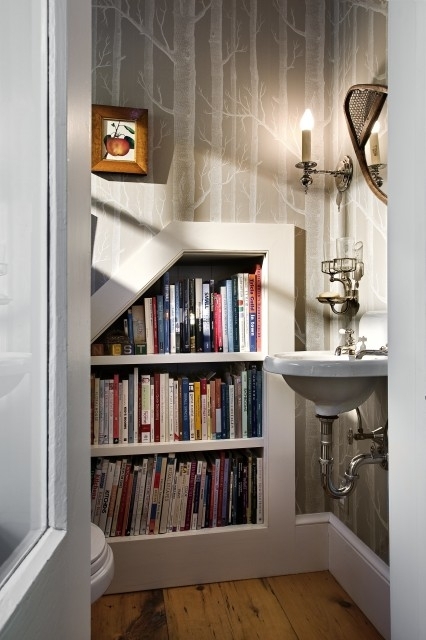 This is the house of nooks and books! 😉
Skylight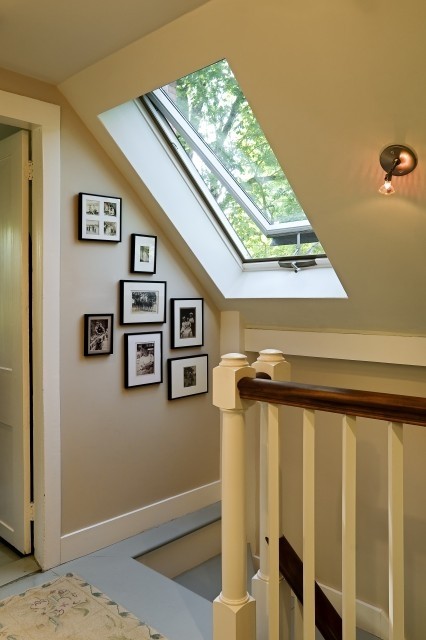 I always like seeing framed pictures (black & white). It feels just like home.
Master Bedroom
Not big but very sweet.
Bathroom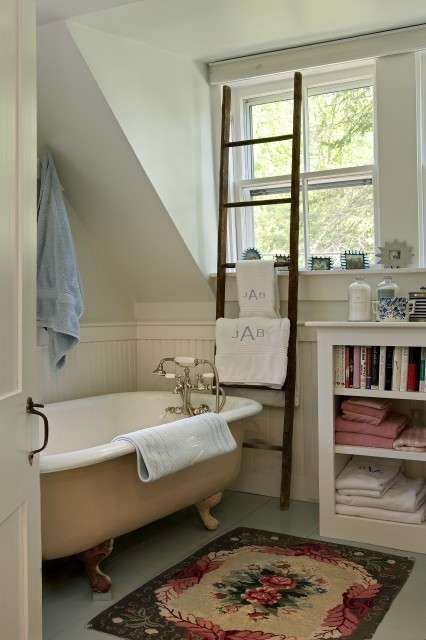 The bath and ladder are the most charming elements here.
Blue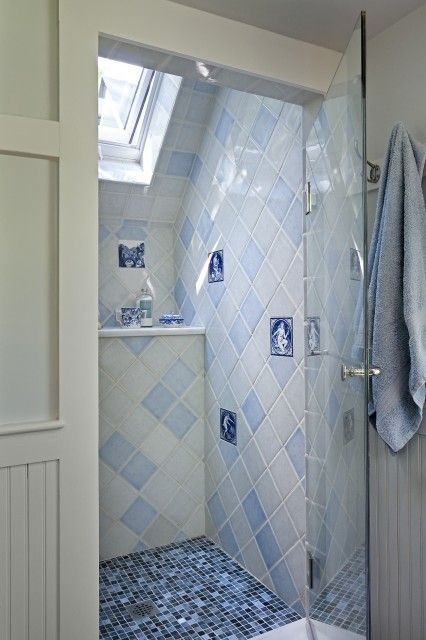 The classic blue and white. Or white and blue? You choose!
Guest Bedroom
I really like this space. Can you tell the owner of this house loves books?
Craft Room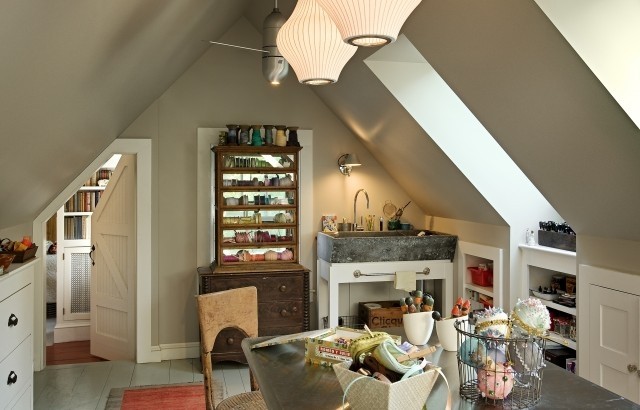 This is a dreamy craft room.
Mudroom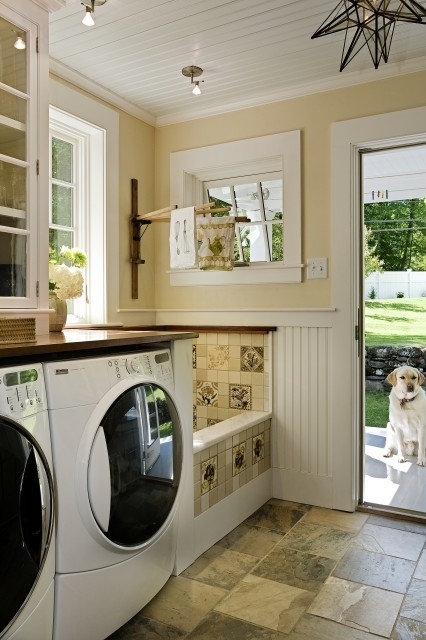 The mudroom/laundry room combines beauty and practicality.
Best Friends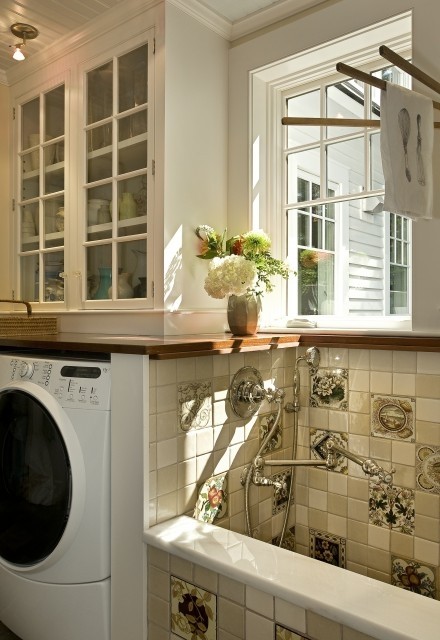 Puppy's bath.
Uniqueness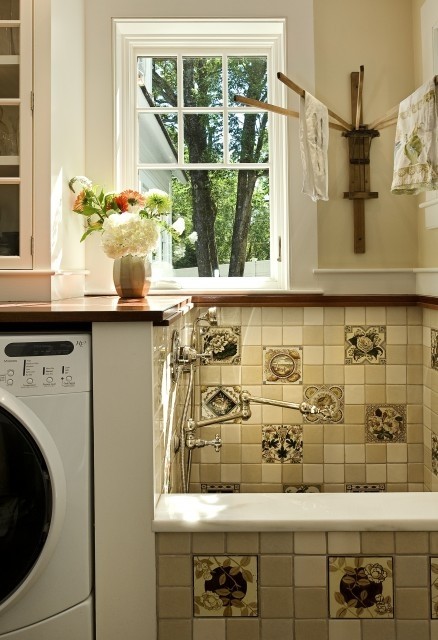 These tiles are very unique.
To the Backyard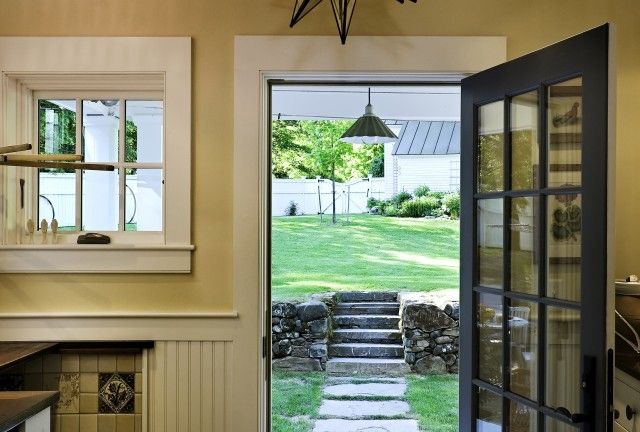 Let's the breeze come in…
Together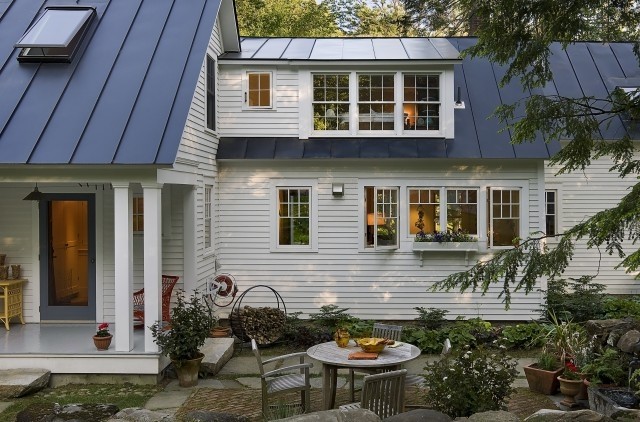 This house is one of those houses we see and know that was built with so much love and attention to detail.
Green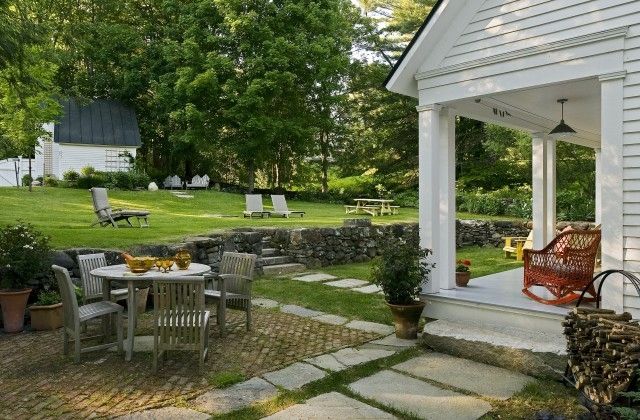 What a gorgeous backyard.
Gingerbread House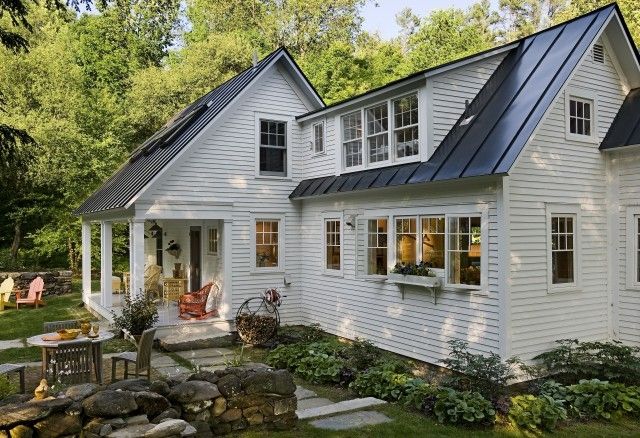 Charming.
Shade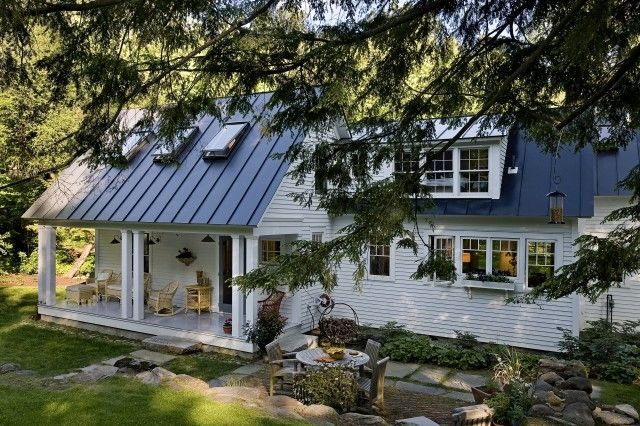 What a sweet place.
Siesta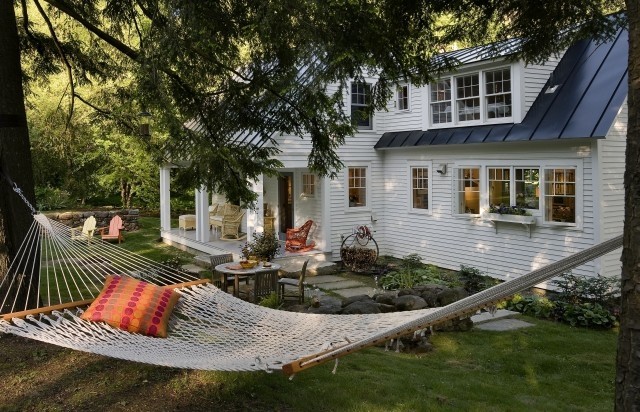 Quiet time…
Thank you all for being here today and for keep coming back. I never, ever imagine having so many of you coming to visit me everyday and the number keeps growing and growing. So, if this is your first time here, I hope you feel really welcomed and I hope you come back many more times. And you guys, that are here every single day… Well, I simply wish I could give you a big hug, thanking you for appreciating my work here. I do this for you!
Have a blessed week!
xo
Luciane at HomeBunch.com
Get My Help with Interior Design: HB's Design Service.
Come Follow me on Twitter: Twitter/HomeBunch
Get Home Bunch Via Email: Become a Subscriber
Source: Smith & Vansant, Houzz Tour: Beautiful, Hardworking Cape Renovation. Photos by: Rob Karosis.