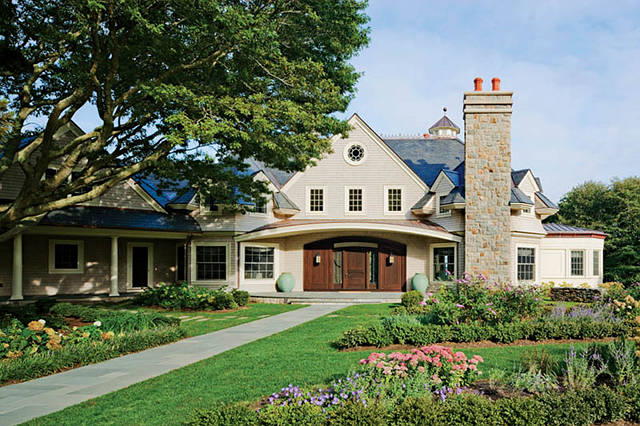 Hello, everyone! I hope you're ready to see this stunning Rhode Island home. Not only the architecture was meticulously planed, but also the interiors were done to perfection.
This beautiful Rhode Island home was built by architect James Cullion and the interiors were designed by Eileen Marcuvitz. The owners first feel in love with the majestic oak tree and decided to built on the two-acres of land, respecting its surroundings and making of it a family home where anybody could feel welcomed and comfortable.
The result is really a house where beauty is a mere of natural living and family time prevails.
Staircase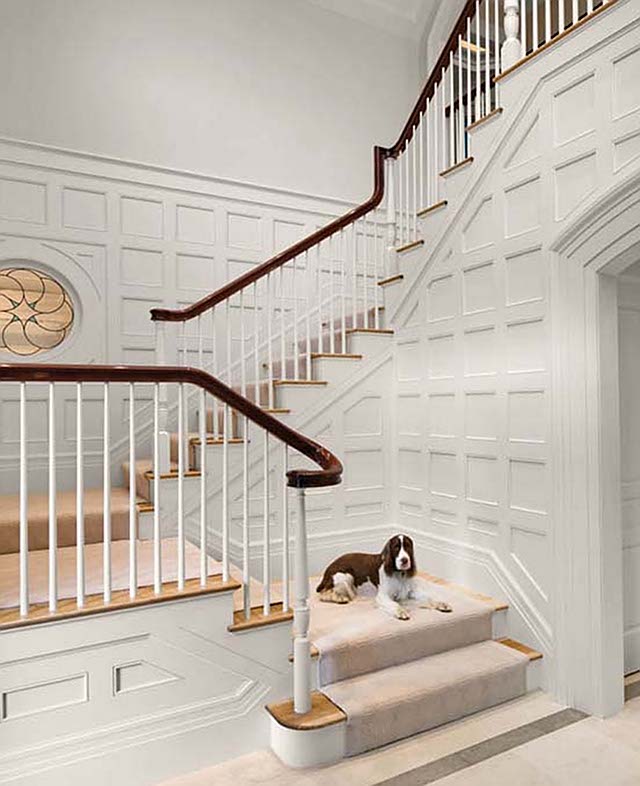 I always like classic staircases like this one.
Living Room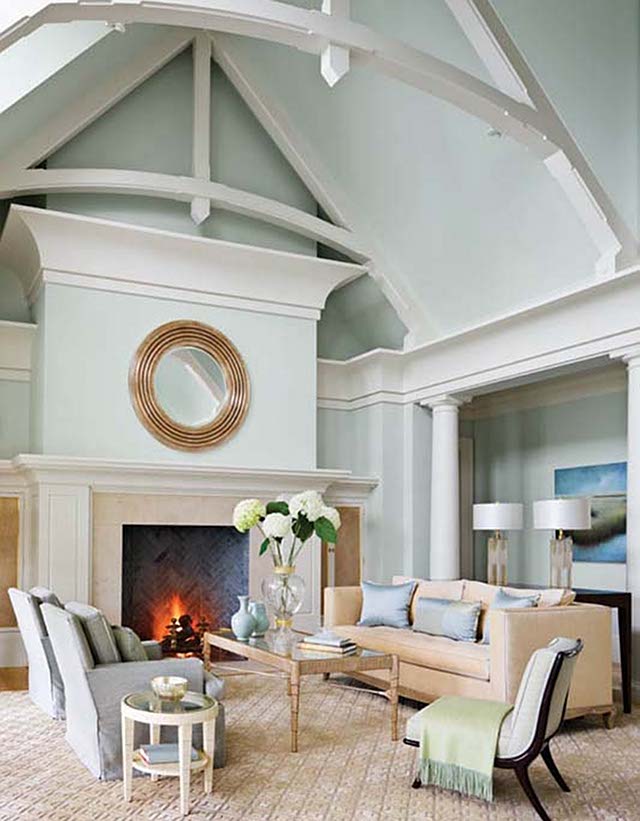 The whole house feel very calm, thanks to the colors chosen for the walls and fabrics.
Hydrangeas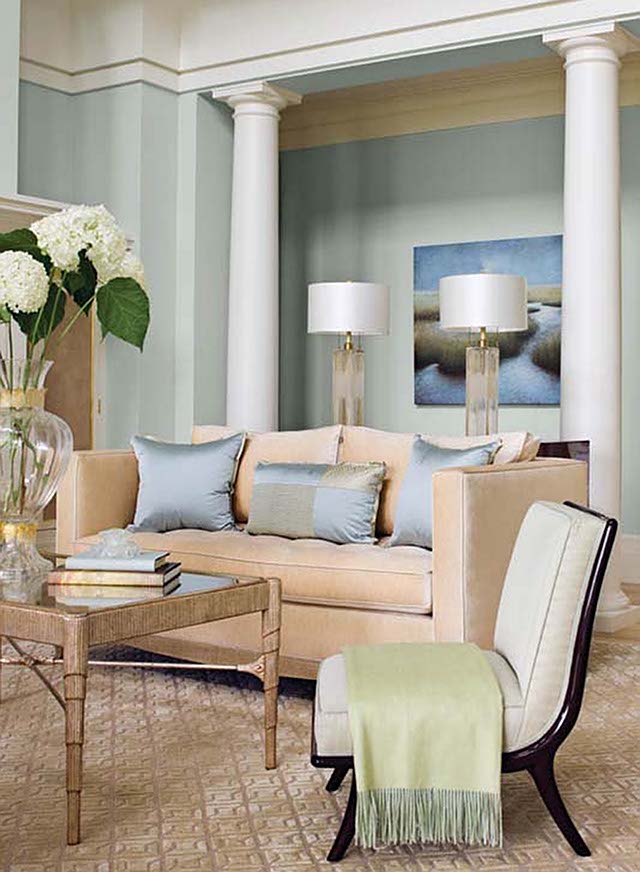 Beautiful!
Dining Room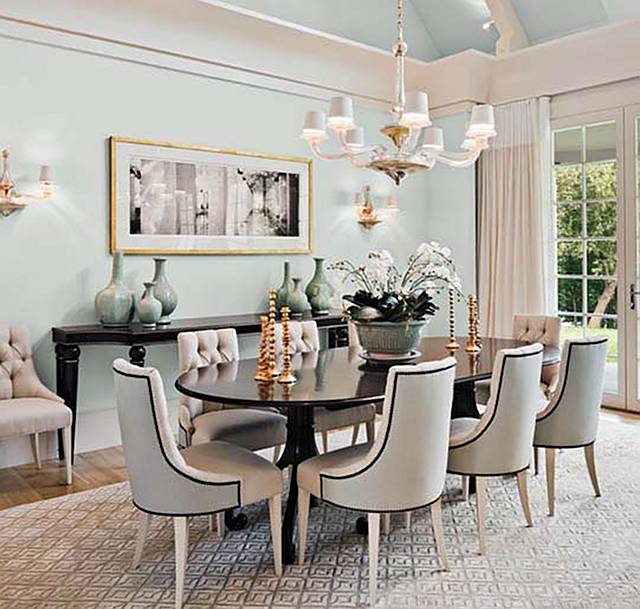 This dining room is gorgeous and I'm in love with the chairs.
Kitchen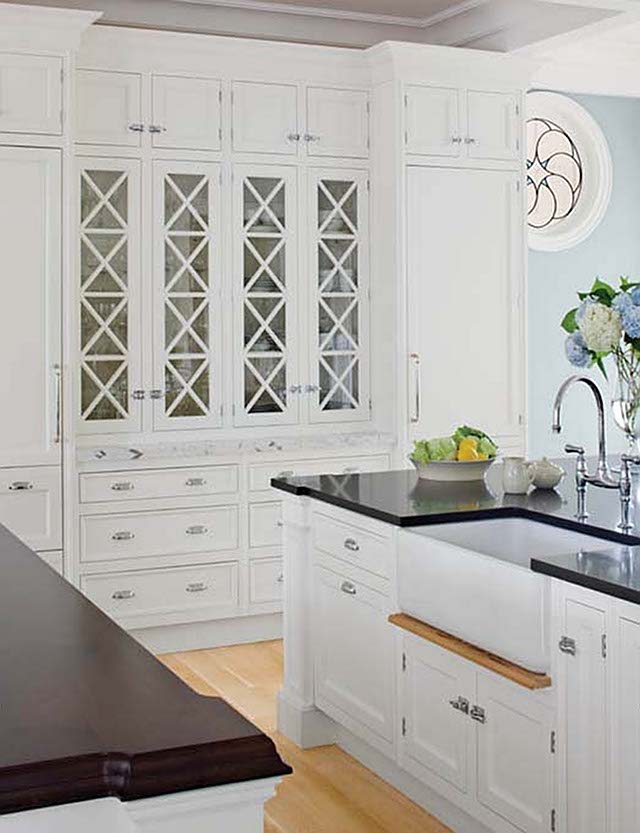 A timeless kitchen is the best investment you can do for your house.
Family Room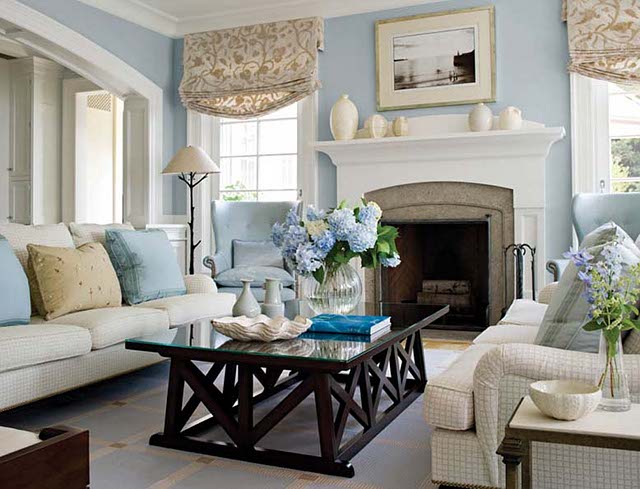 This is serving for inspiration to me. Yo know me, I love a comfy room and this one delivers beauty and comfort, easily!
Home Office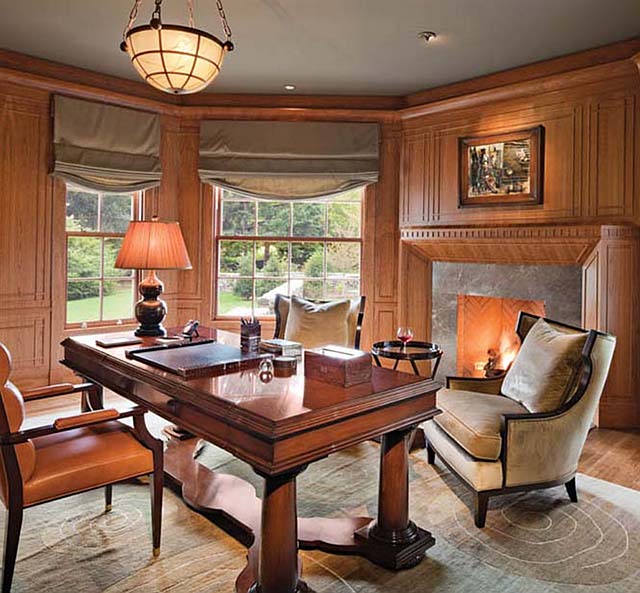 I usually like lighter offices, but this one is stunning. It feels really warm with all the panelling.
Blue Star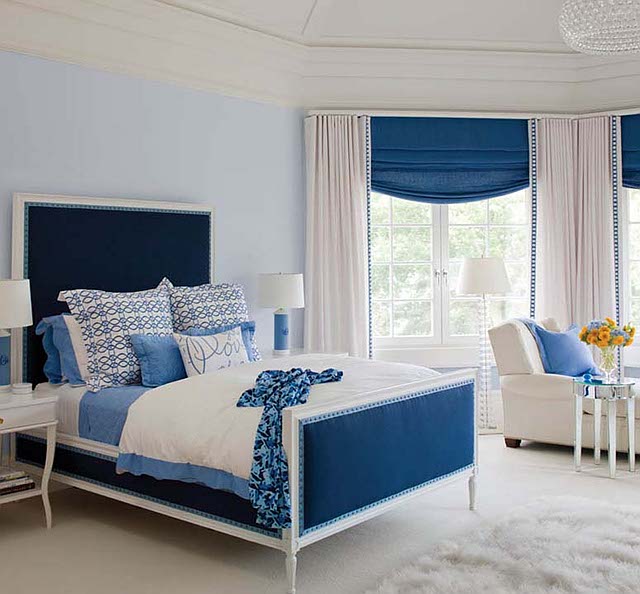 Blue is my favorite color and it's impossible for me to not go "gaga" over this room. Really!
Master Bathroom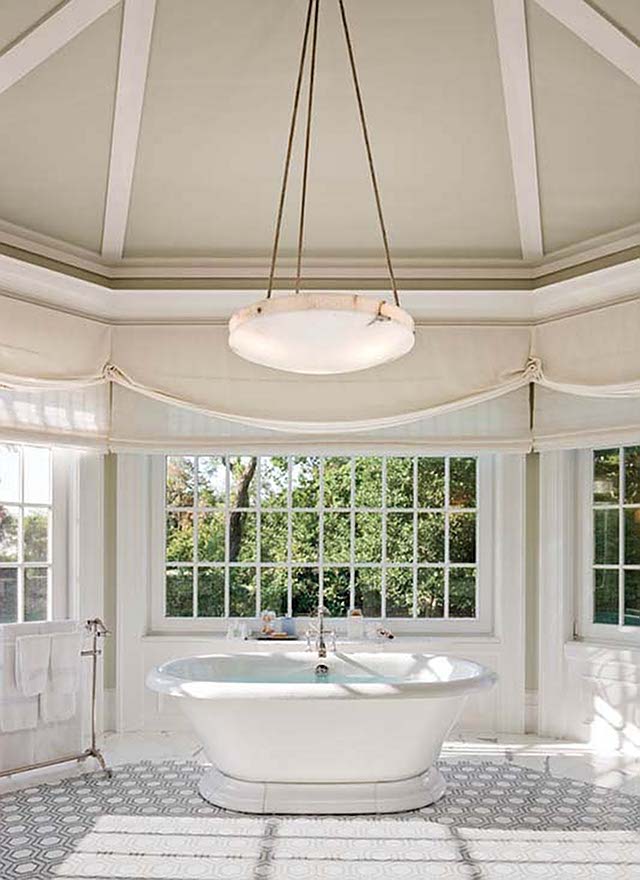 Mosaic floors and a free stand tub. "Ingredients" for a perfect a bathroom.
Be Back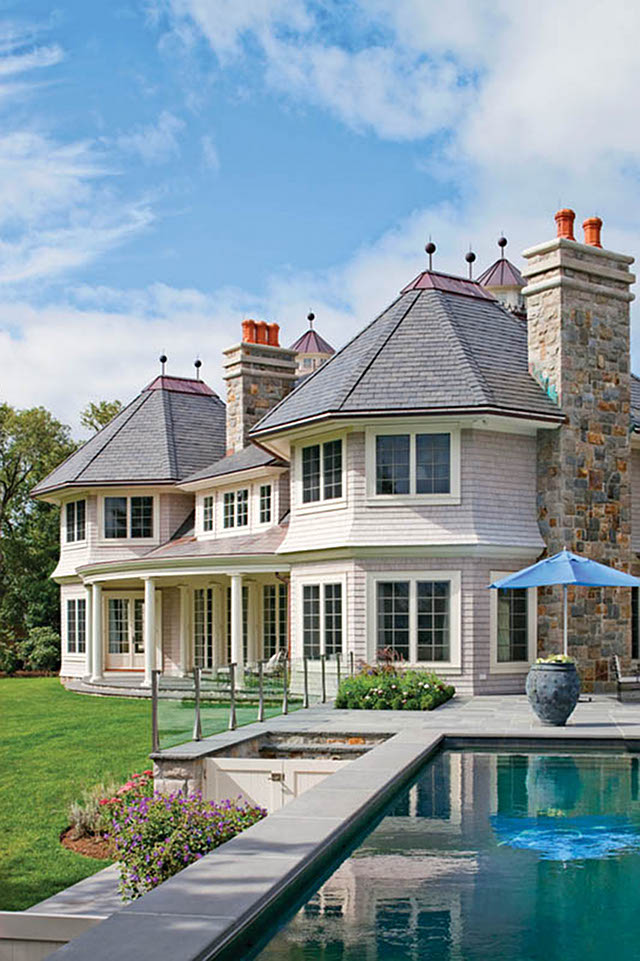 Gorgeous home!
Gate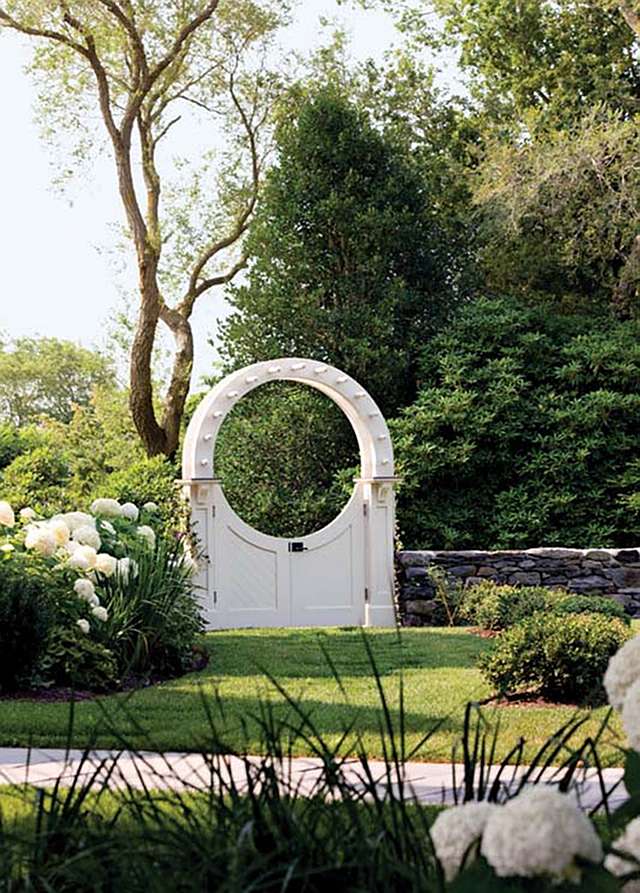 Beautiful architectural details can be added even with a gate.
Pool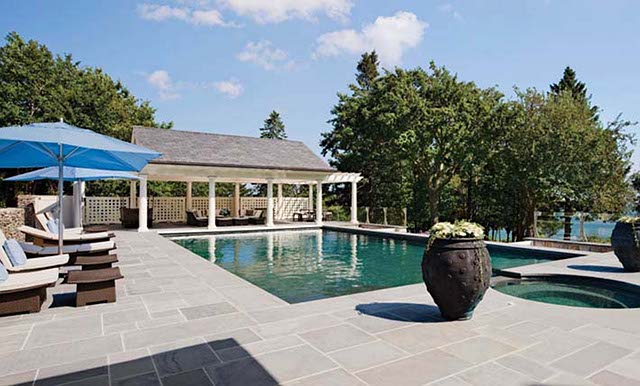 The pool and cabana are so inviting.
Guesthouse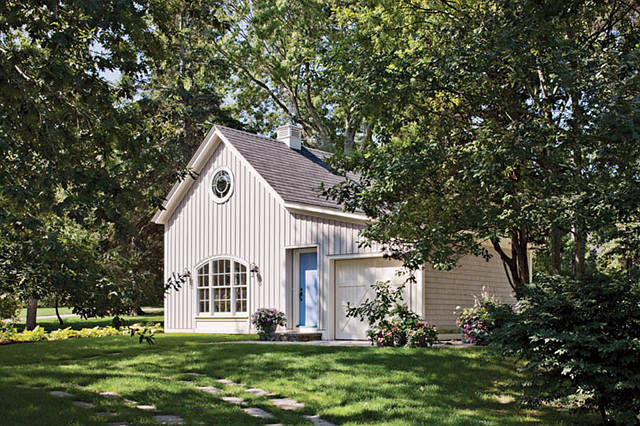 The guesthouse is simply gorgeous! I wish I could see it inside! Don't you? 🙂
Don't you just love this house? I loved the interiors as much as the grounds. It's a delight sharing beautiful places like this one with you.
Are you guys enjoying this beautiful day? We're busy around here because the kids didn't have school (that's why my post is a little late today!), so we're all together, spending some time reading Dr. Seuss books and having some popcorn. I hope you also take a minute to do something that calms your heart and puts a smile on your face.
Thanks for dropping by today!