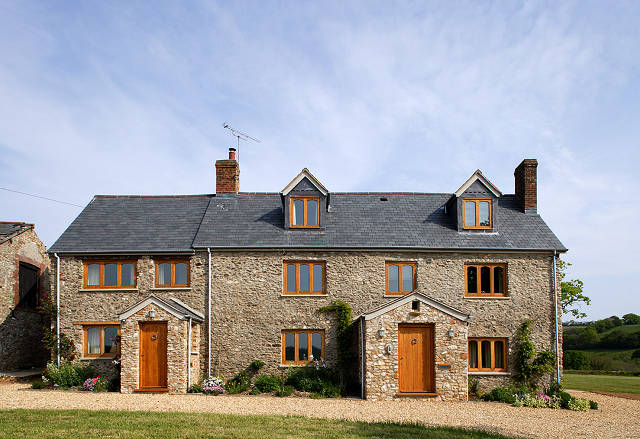 Have you driven somewhere and saw a house so beautiful that you really wished you could take a look inside? This is one of those homes! A place like this has a real presence to it. It gets your full attention and makes you wish you could know a little more about it.
So, come on… I have the "keys" to this one. Let's have a peek inside this beautiful farmhouse.
Location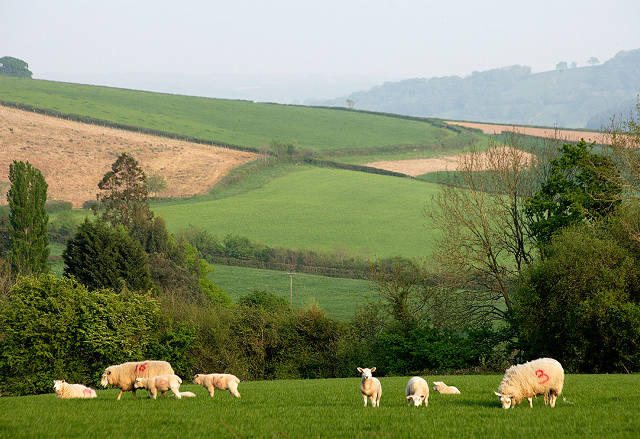 Have you ever dreamed of living in a place where you only have trees, animals, and beautiful views? This place is the kind of place that makes you jump early out of the bed, prepare a cup of coffee and open the door just to hear the quiet world starting to wake up.
Living Room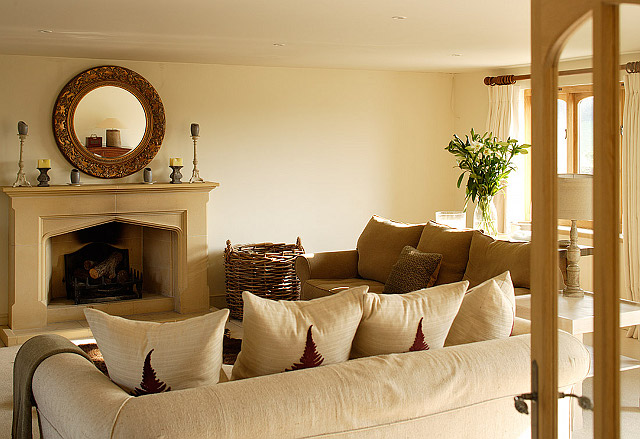 Inside you'll find a very calming atmosphere as well. Nothing too loud, nothing too bright. Calmness and style.
Warmth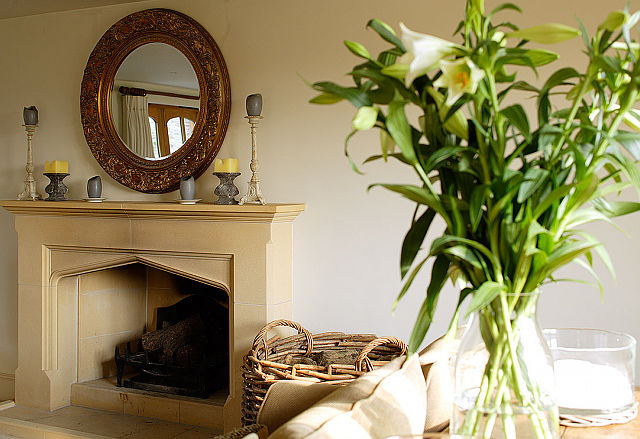 A beautiful fireplace that can warm you up on a chilly day.
Dining Room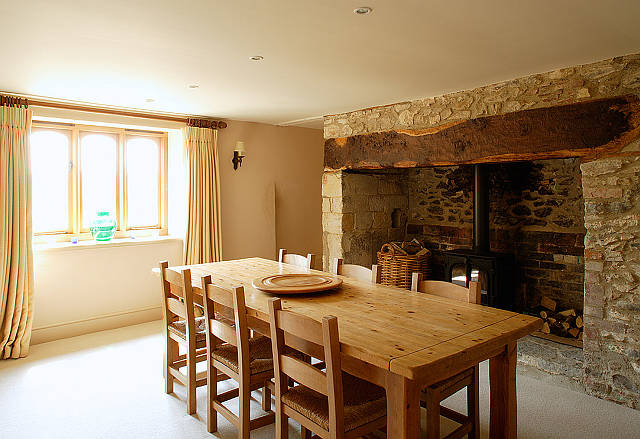 Homemade food tastes even better in a rustic dining setting such as this one.
Kitchen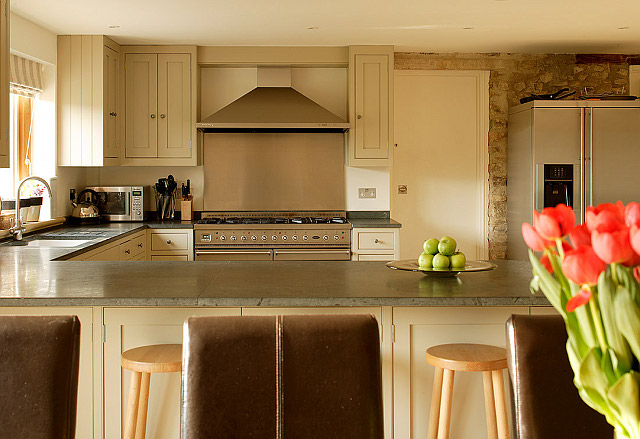 A kitchen with clean lines and plenty of counter space makes cooking even more fun and adventurous.
Expose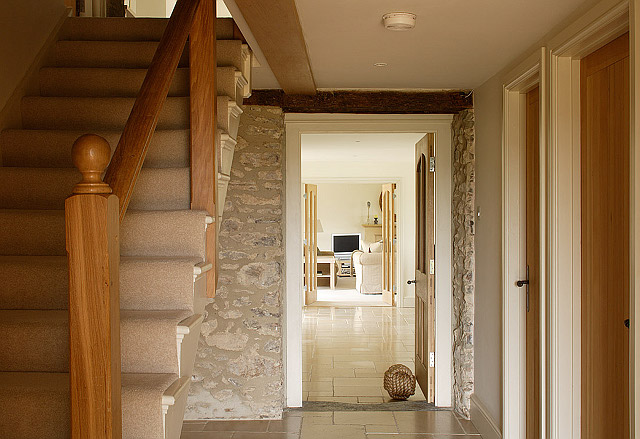 What's not to love about exposed walls?
Foxy Bedroom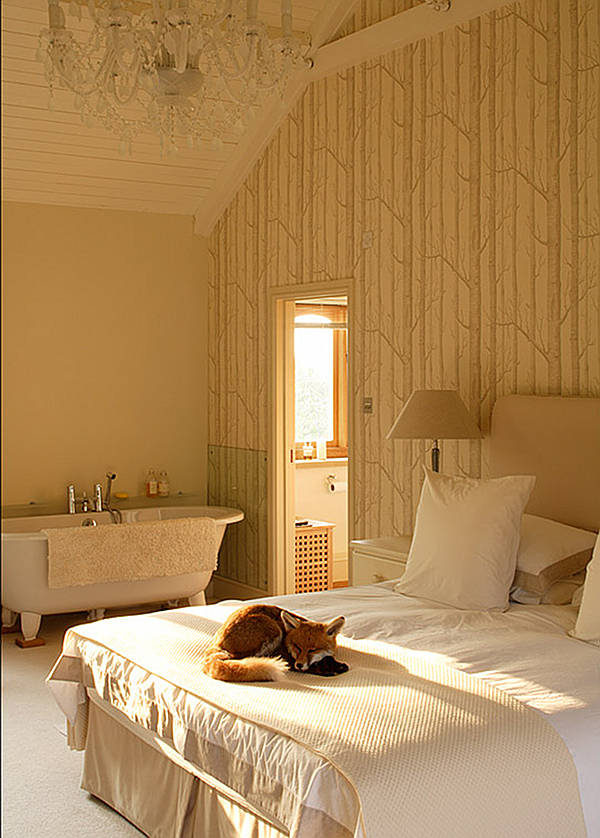 Wild… 🙂
I really like the beautiful chandelier and the tub.
Sweet Dreams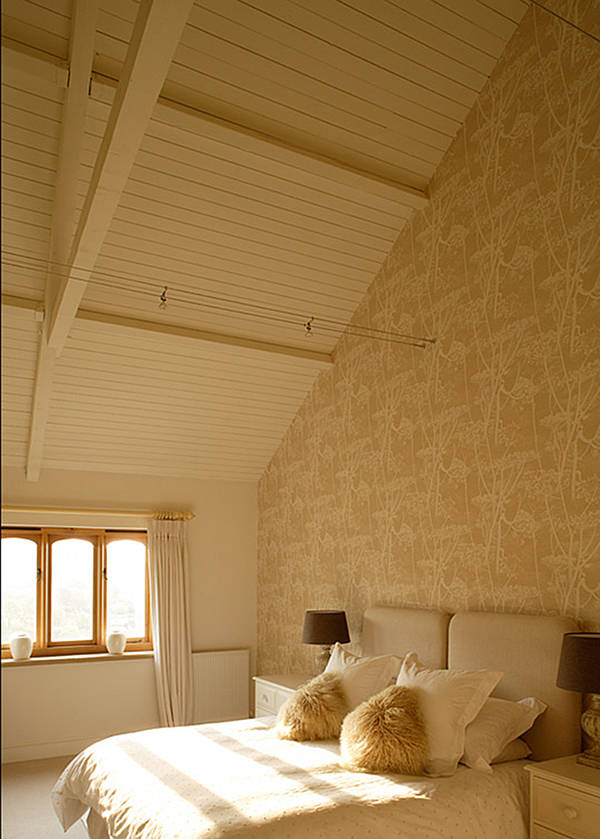 This is a very charming bedroom.
Wall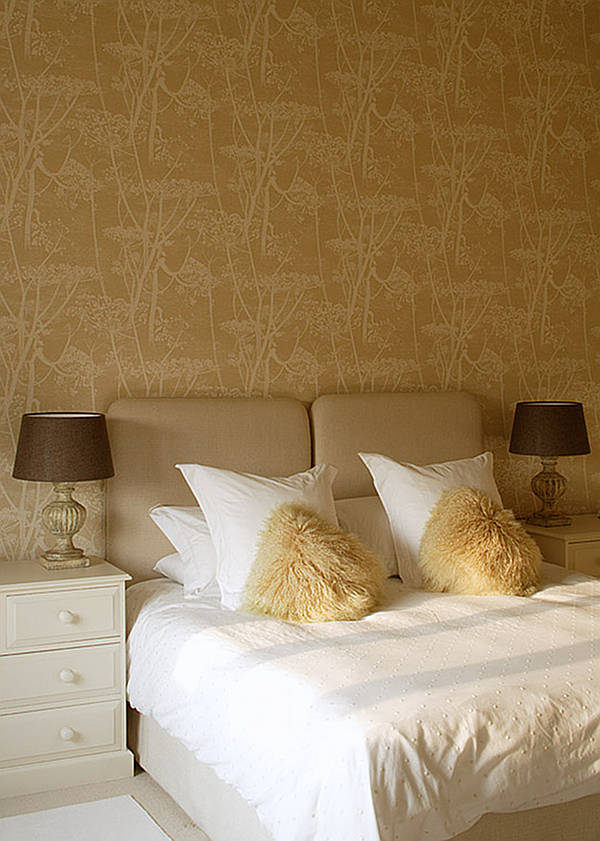 It wouldn't be hard to feel serene with this soft color pallete.
Secret Recipe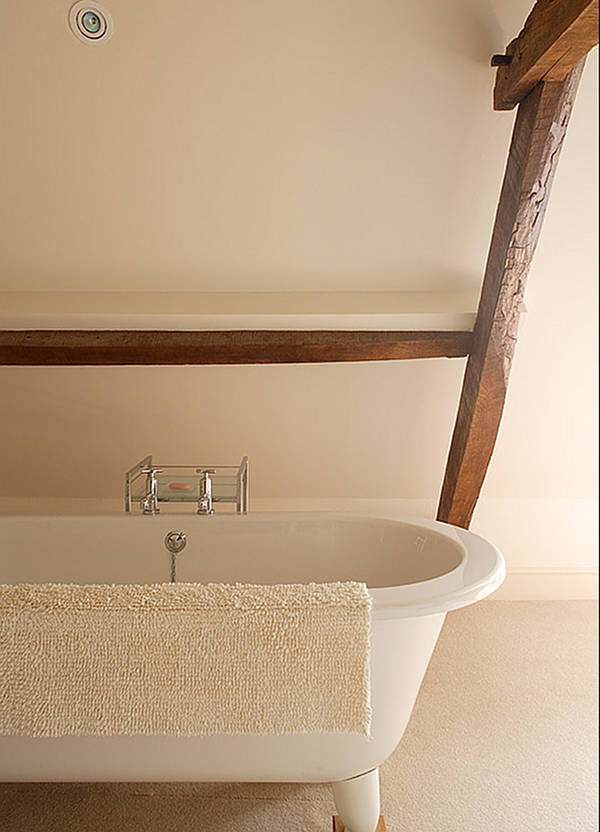 Moment of happiness: Fill up one of these and soak for hours.
Ideal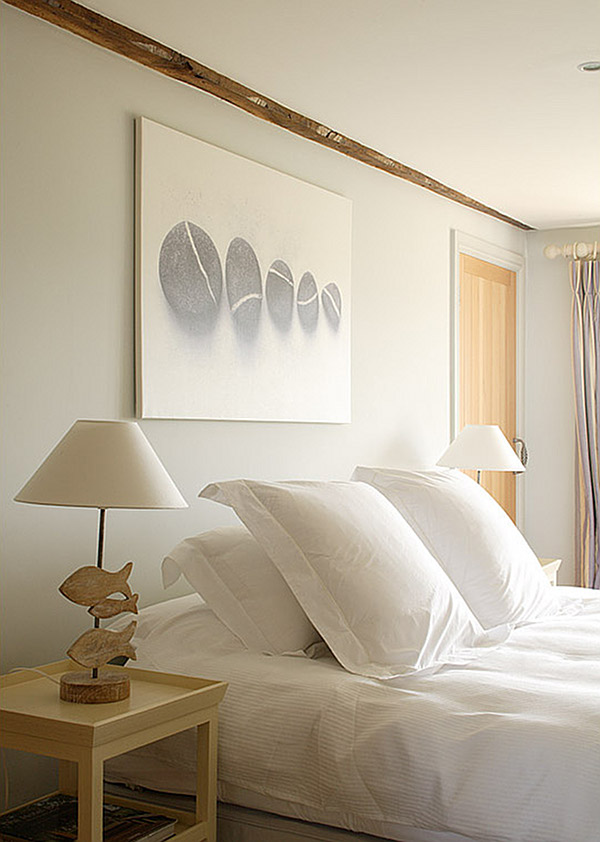 Ideal linens for me are crisp white and soft as can be.
Freshly Fresh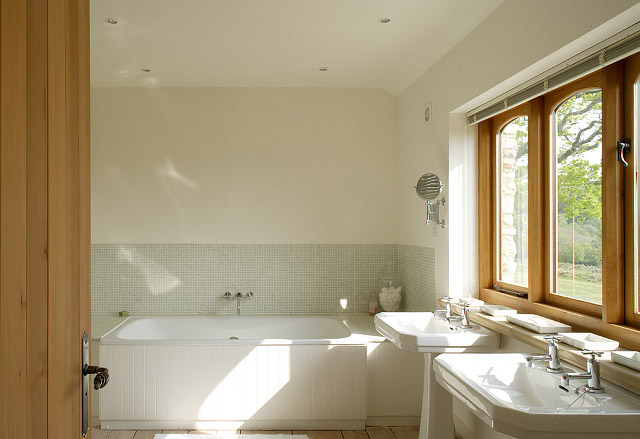 Beautiful, clean and bright. A bathroom should always have these qualities.
Black Loves White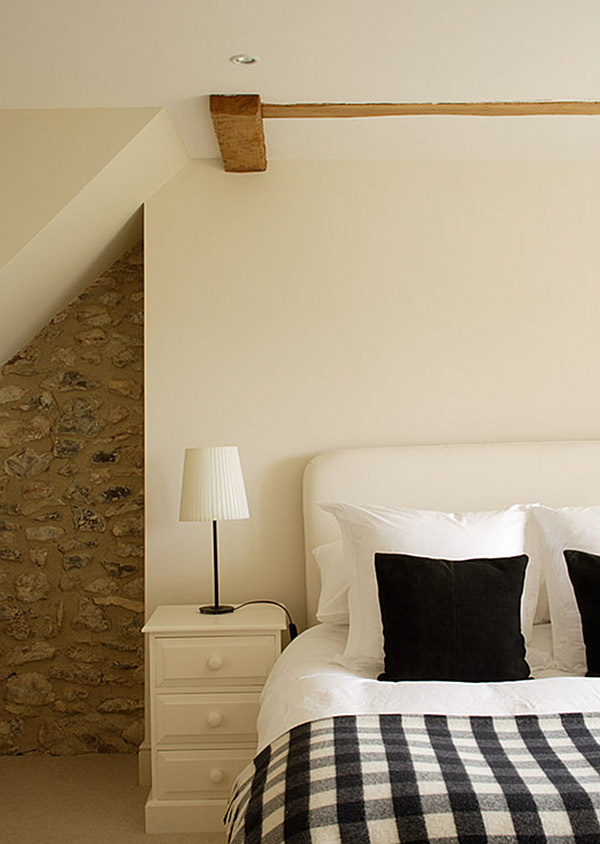 The exposed walls and beams bring interest to any room.
Kids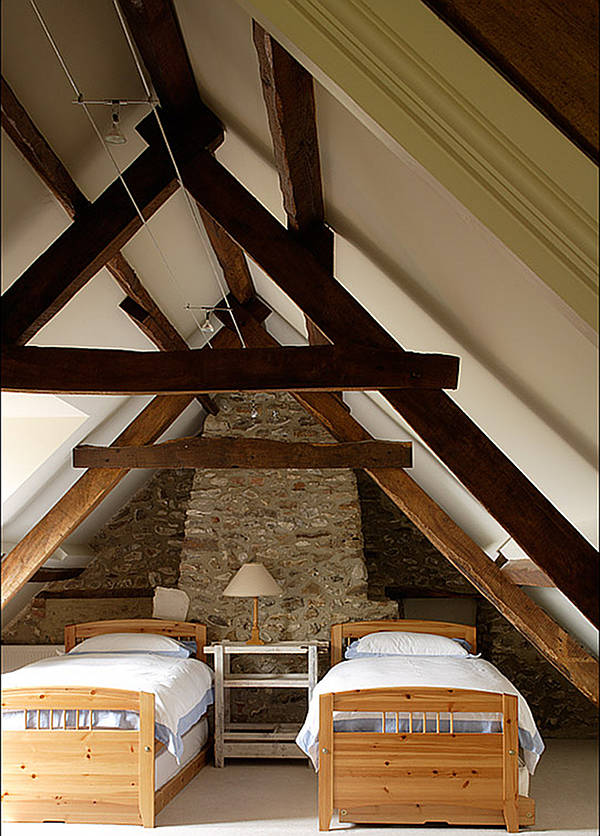 I can just picture myself having a bedroom like this as a kid, and yes, I'd try to climb those beams. I couldn't stop exploring my world.
The Back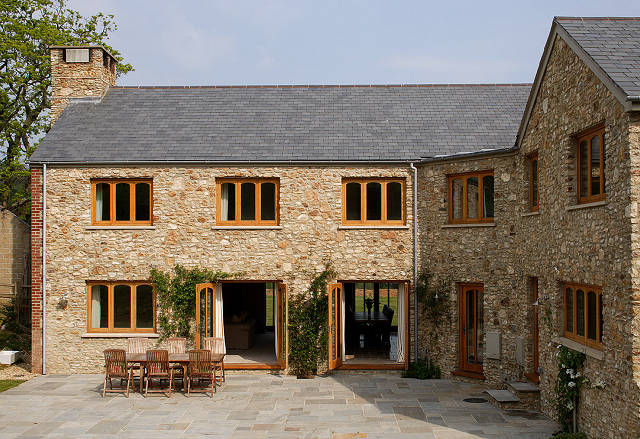 What a beautiful home!
Home Sweet Home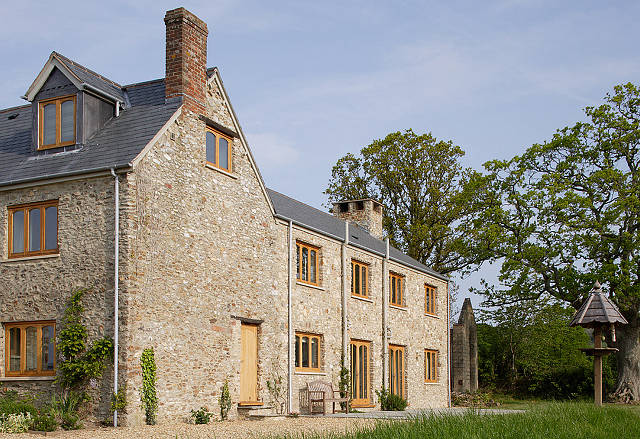 You fall in love with this home from any angle.
Views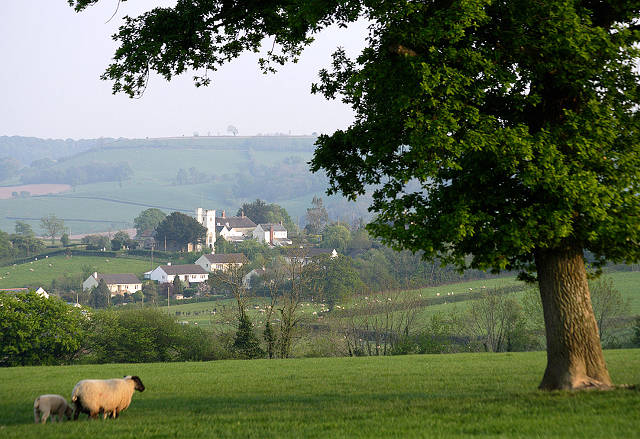 Life is as profound as we choose to make it. Life is never irrelevant if we make the choices that are spoken through our hearts.
Little Pond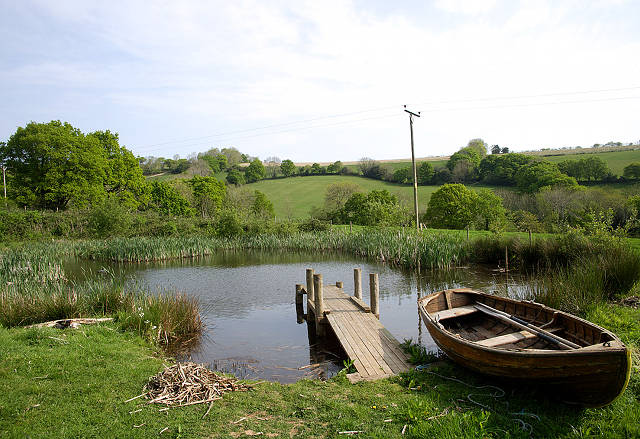 Could you live in a place like this?
There's something inexplicable about being closer to nature. I'm not sure if this happens to everyone and I know that many people are as scared as I am of certain creatures we find in grassy fields (have I told you I'm always scared of bugs and such?). But I know that I need to be around nature, I need to see the trees and hear the birds. We take this for granted and many times we don't appreciate or even try to be a in a more peaceful place. I think it's really important to get away from all the noise around us and just hear the silence of nature. If we did it more often, maybe we could find a more balanced and less stressed kind of life.
Now, tell me… Did you have a fun Easter? I hope you could celebrate it as much as you've planned. Thank you for each and every one of you that dropped by to send me a comment wishing us a Happy Easter. It meant so much to me!
I hope we can share this week together. I've been working on some interesting posts and I hope you drop by every day to take a look.
Have a blessed week!
xo
Luciane at HomeBunch.com
I Can Help You with Interior Design: HB's Design Service.
Come Follow me on Twitter: Twitter/HomeBunch
Photos Source: First option.