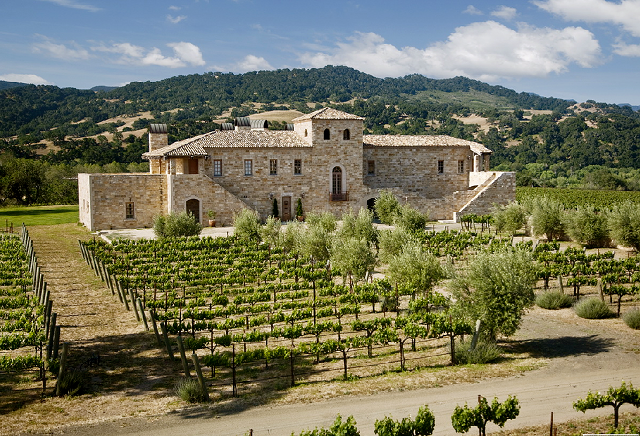 This place is like a fairy tale, it's almost unreal. If you're thinking it's located in Italy, I must say that's incorrect. Villa SunTerra, as it's called is located in Santa Ynez, California. What really got my attention is the authenticity of this place and how beautifully it's done.
I think I deserve a glass of wine after seeing this house! Cheers!
Welcome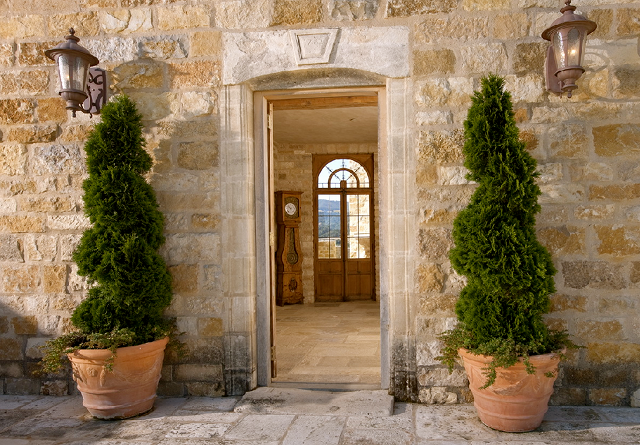 You can tell so much about a house by looking at its entrance.
Living Room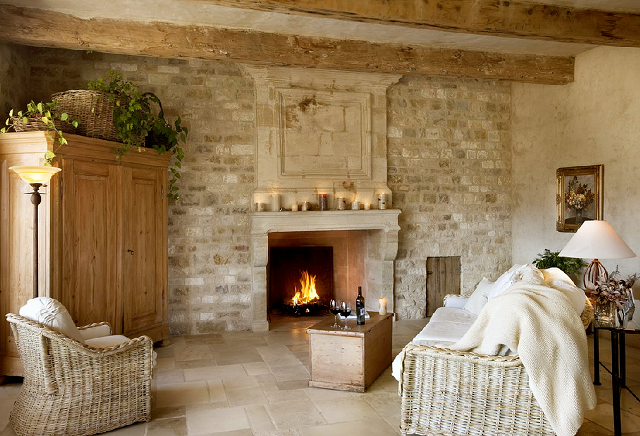 This feels like it's straight from a movie! So pretty!
Living & Dining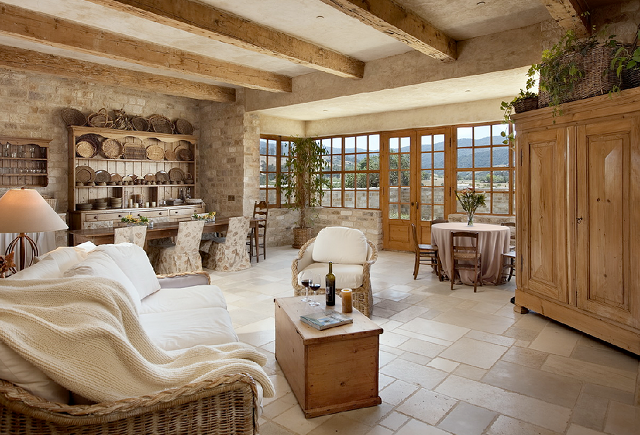 The dining room in the back is absolutely gorgeous!
Master Bedroom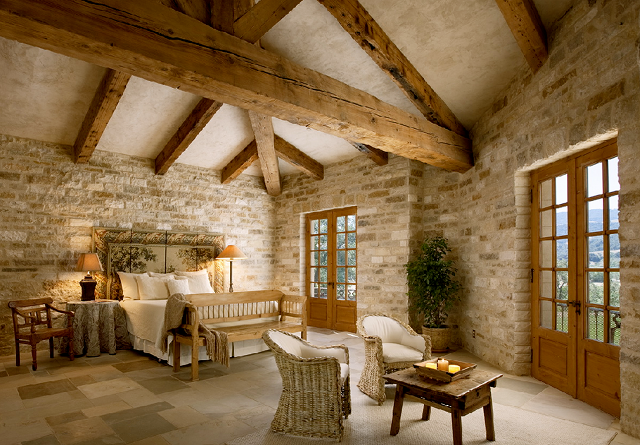 I love the beams and how rustic they are.
Master Bathroom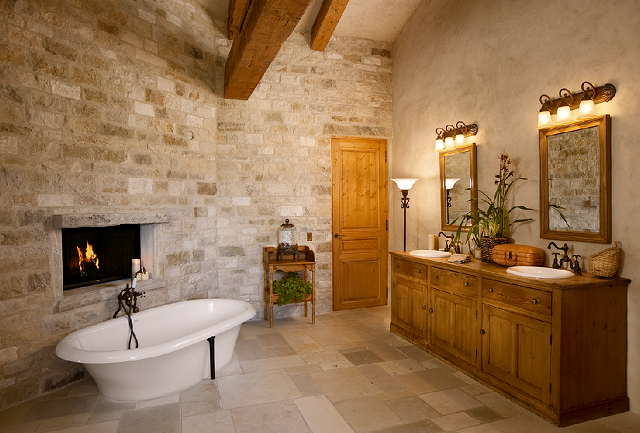 A fireplace by your bath is something very, very chic.
Guest Bedroom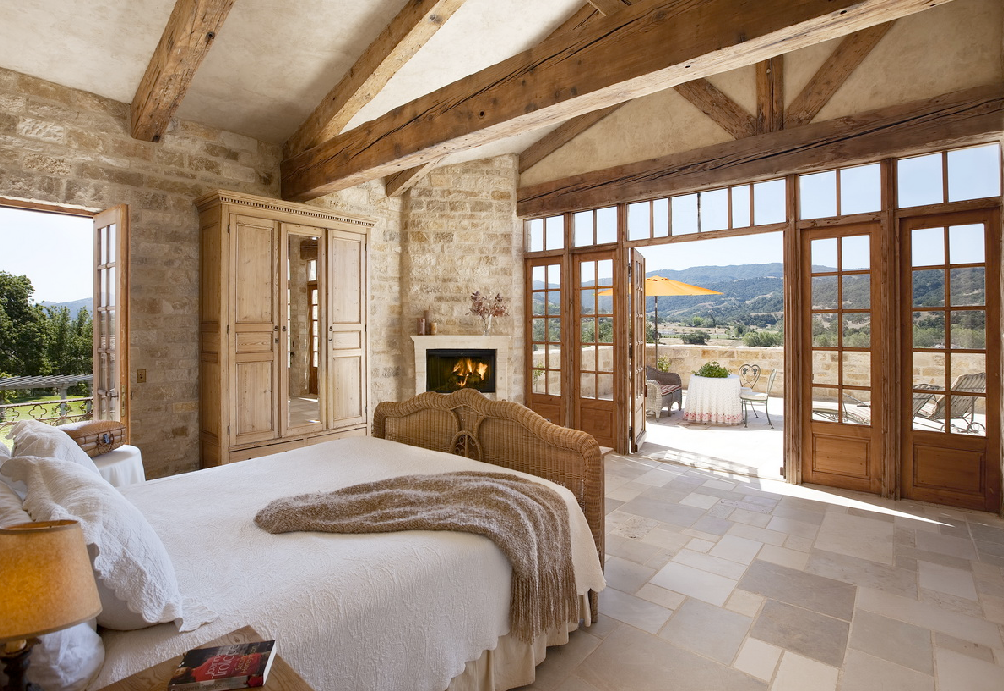 Adding delicate bedding creates good harmony with the furniture in this bedroom.
Sunshine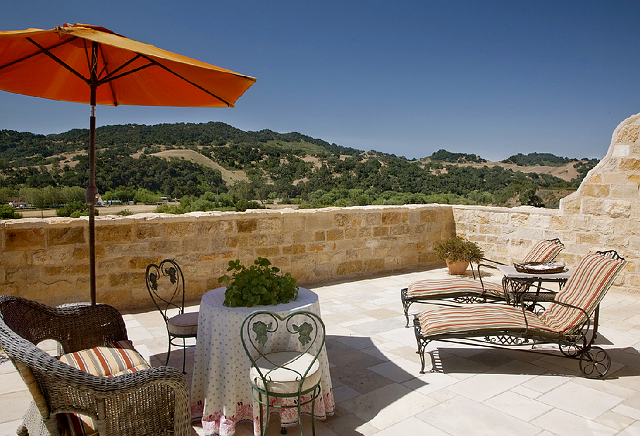 Are you ready for some sunshine? This is simply amazing! Look at the views!
Take a Look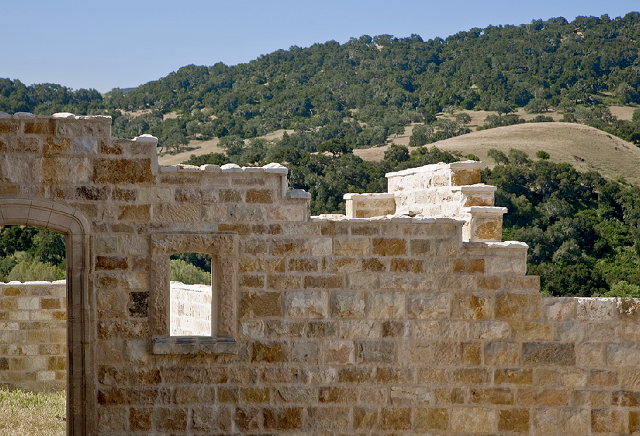 What do you think about the architecture of this house?
Roof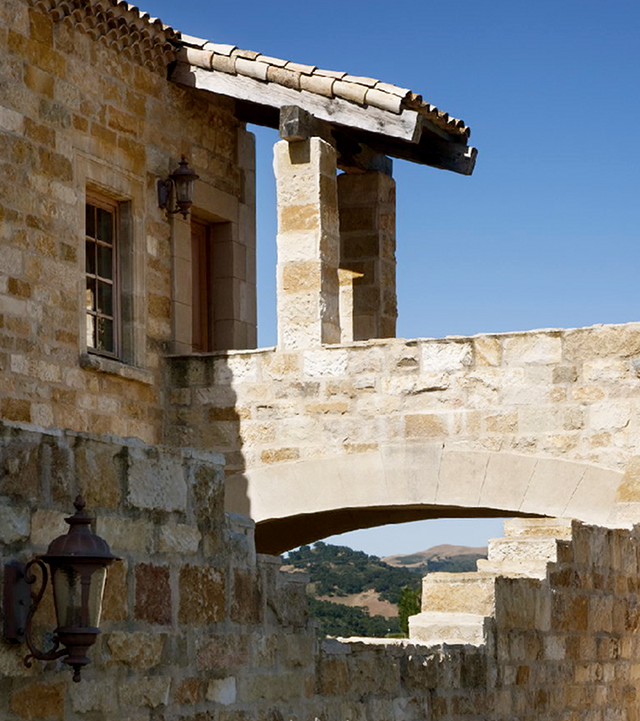 It's like being in Tuscany.
Al Fresco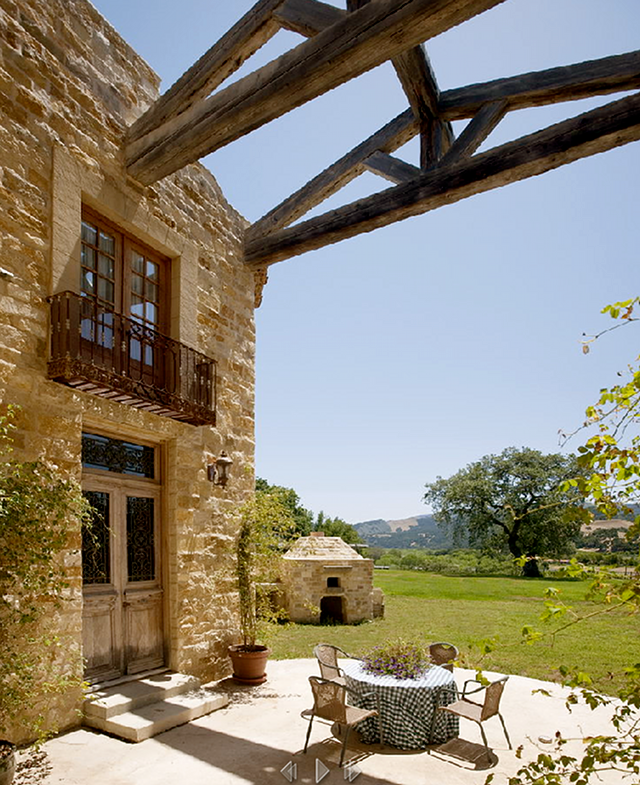 Can you imagine sitting here and having your breakfast while you read a newspaper? Wow!
Have a very calming, relaxing and fun weekend! 🙂
xo
Luciane at HomeBunch.com
Wonder what I'm up to? Come follow me on Twitter: Twitter/HomeBunch.
Source: Central Coast Winery Estates.