Let's go to San Francisco today! Well, even if it's only virtually, I'd like to invite you to come take a tour at this truly elegant San Francisco home. This house captures beauty in a distinct yet unpretentious way. It's the kind of home that anyone would feel comfortable living in and enjoying the quality of life that only San Francisco can offer. It has four bedrooms, three bathrooms, stunning living areas, a kitchen that we can't forget and a enchanting garden.
I, personally love how every room seems to be designed for comfortable real living. It was built to be lived in, not only for display. Don't we always see houses like that on some blogs or in magazines, where it seems that no one really goes to the rooms, has the opportunity to cook a messy meal or have kids around the house? I must say, this house is different. You can appreciate its beauty, but also how "real" it looks.
I would love to call it home if I had the $2,725,000 asking price. Wouldn't you?
Views of San Francisco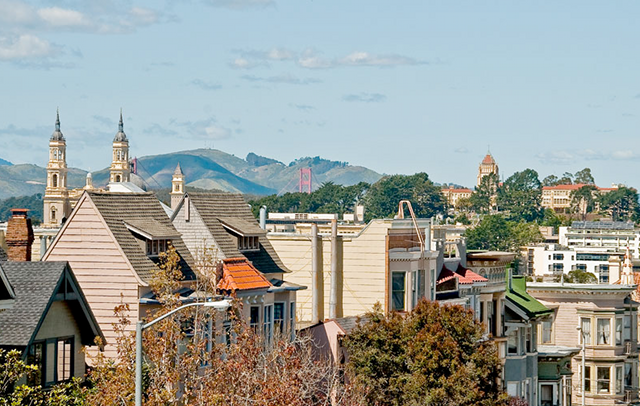 Before we get in, take a good look at the neighborhood.
Front Porch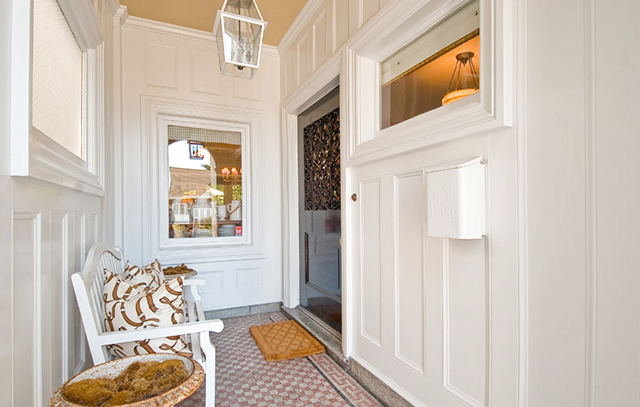 Feeling welcomed from the start.
Foyer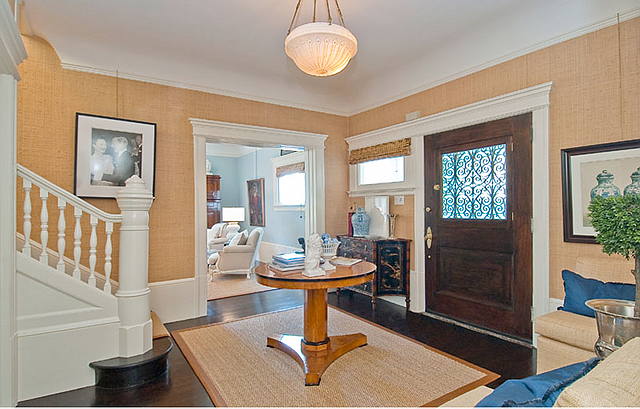 Even though this house has been totally renovated, you can still feel the charm of its time.
Blue Bay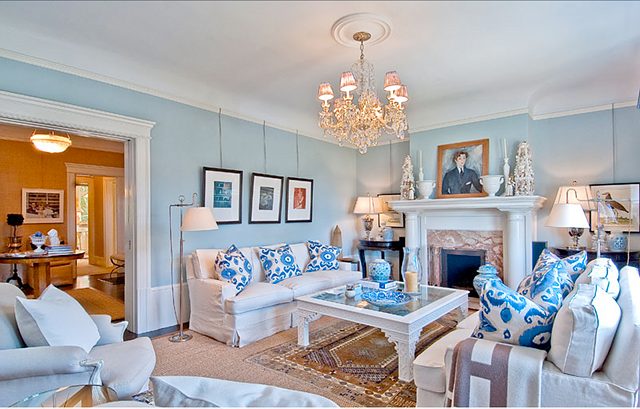 This living room is like a dream! I simply love all the blue!
Windows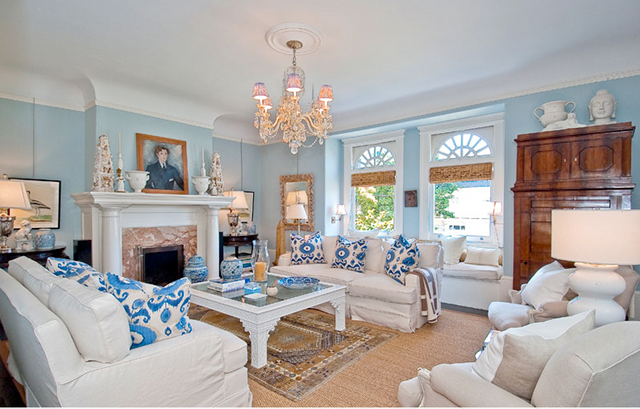 The color on the walls reflect the natural light coming from the beautiful windows.
Art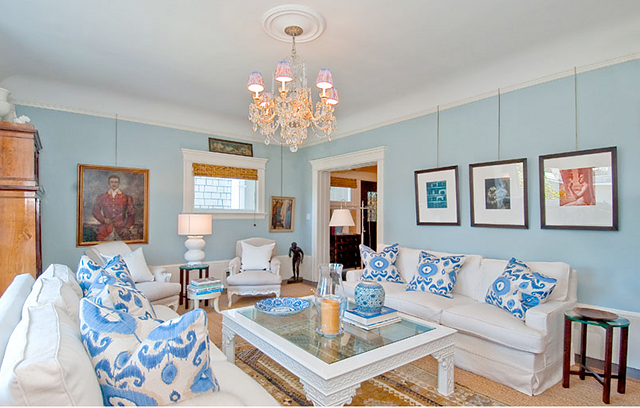 Fun way to hang your art. Notice the fabulous chandelier.
Dining Room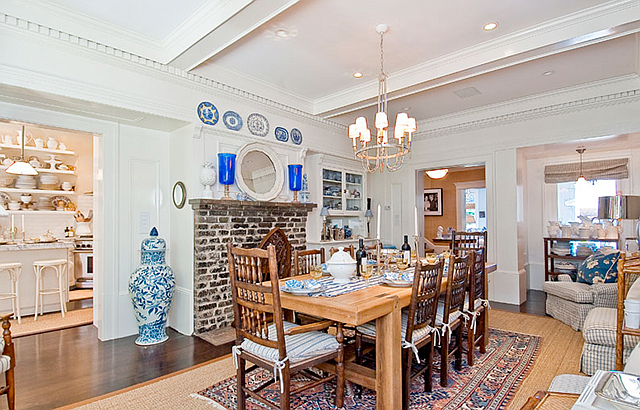 The furniture in this room feels so simple and I love it!
Using Blue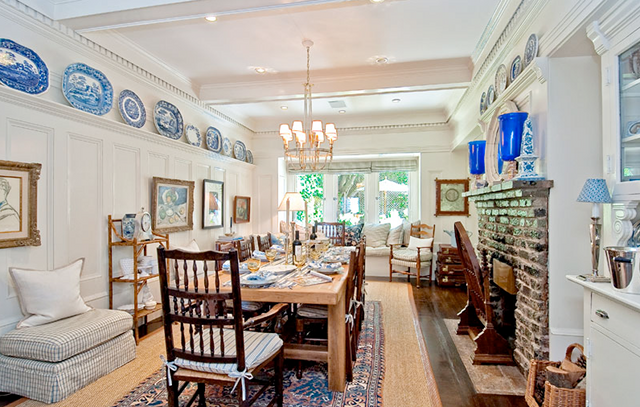 The blue continues into the dining room and I like the fact it was added by using accessories.
Cottage Life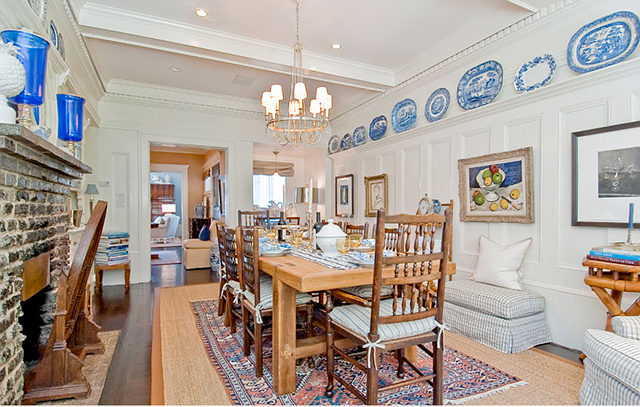 You easily could feel you're in a cottage while in this dining room. Fantastic!
Dreamy Kitchen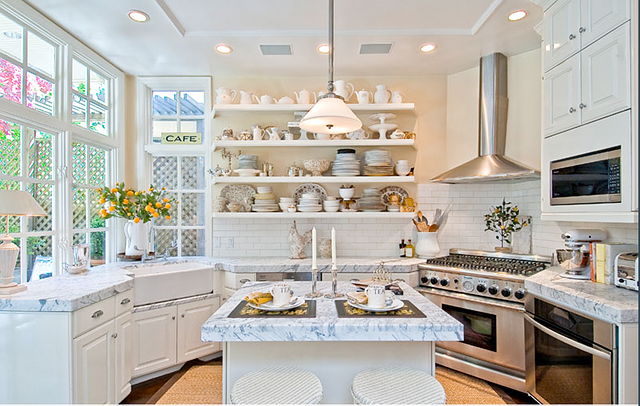 Isn't that pure perfection? I can't find one thing that I don't like in this space.
Doors and Windows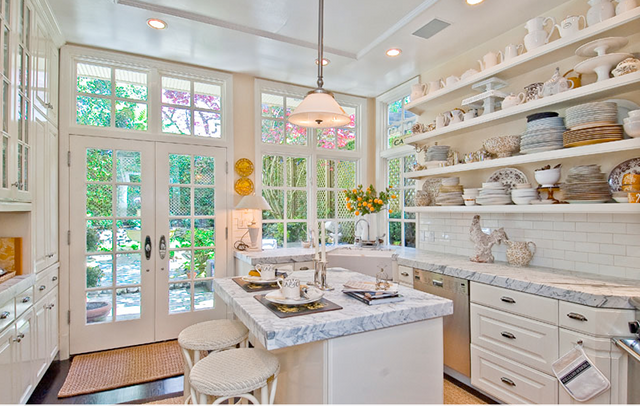 This kitchen isn't a big one, but using floor to ceiling windows and doors make this room feel bigger and brighter. Keep this in mind if you're building or renovating your small kitchen. It makes a huge difference.
Shelves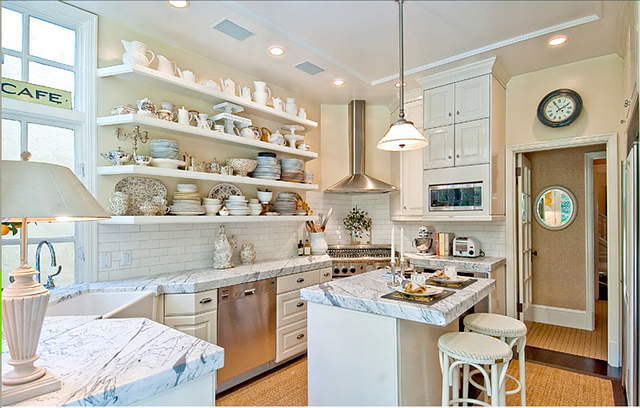 I cannot tell you enough about open shelves. They add so much charm to any kitchen, but you should be an organized person to have one. Don't attempt if you don't have time to keep them clean and organized.
Island
Nice island and always a favorite: subway tiles!
Den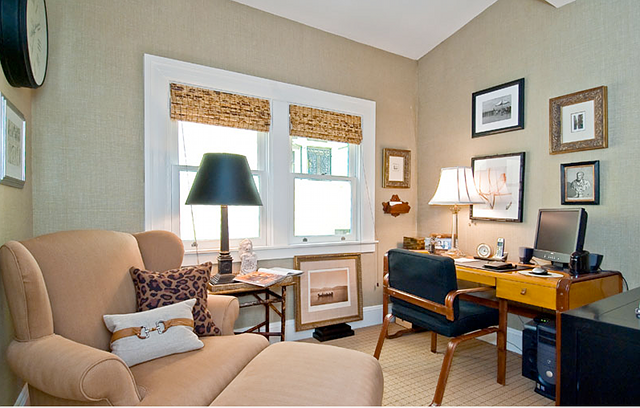 Charming vintage desk.
Staircase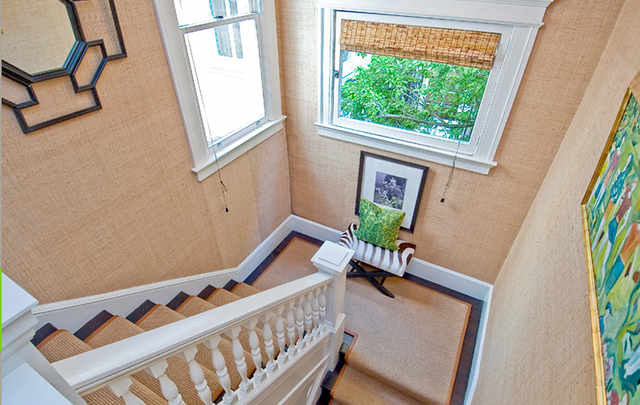 I love seeing houses that look great from any angle and direction.
Upstairs Hallway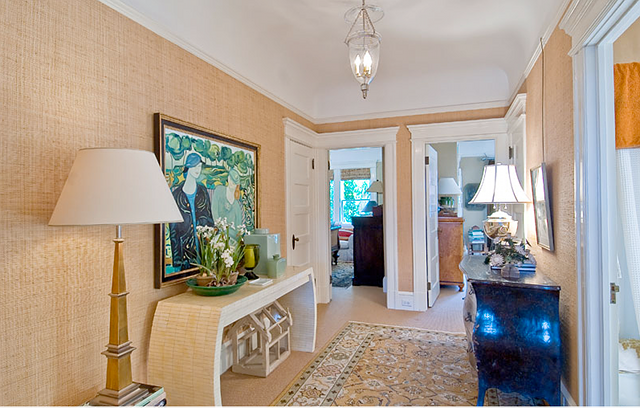 Very interesting mix of furniture.
Master Bedroom
Very elegant and totally comfortable. You already know I love those qualities.
Fireplace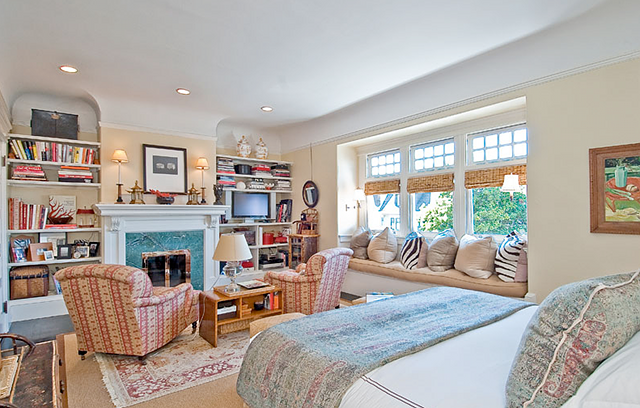 Lovely fireplace and window seat.
Master Bathroom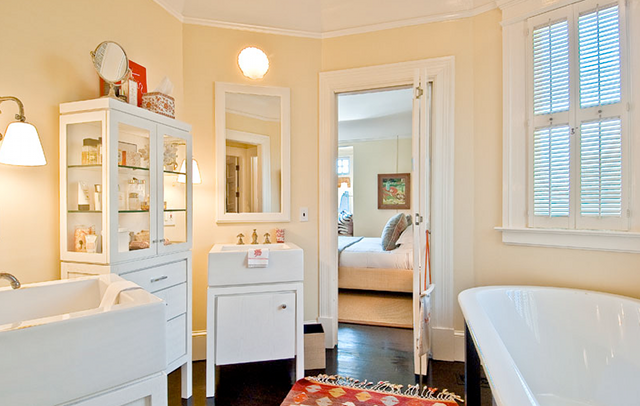 Small yet totally charming!
Guest Bedroom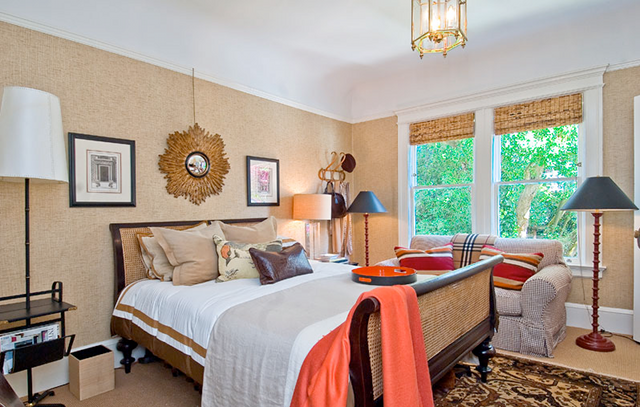 I like that they used some color here but still kept it very neutral.
Guest Bathroom
A skirted sink always look so lovely. Don't you agree?
Upstairs Den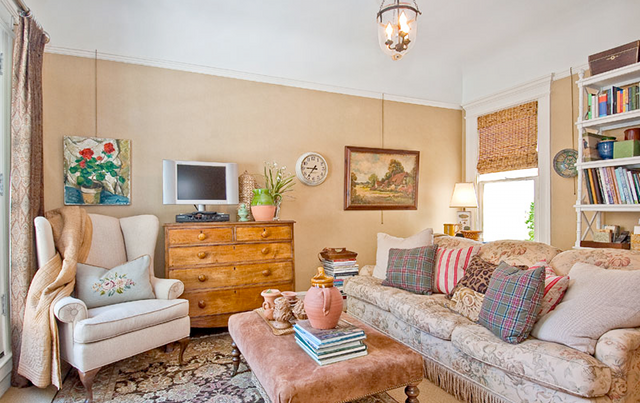 This room feels very feminine.
Basement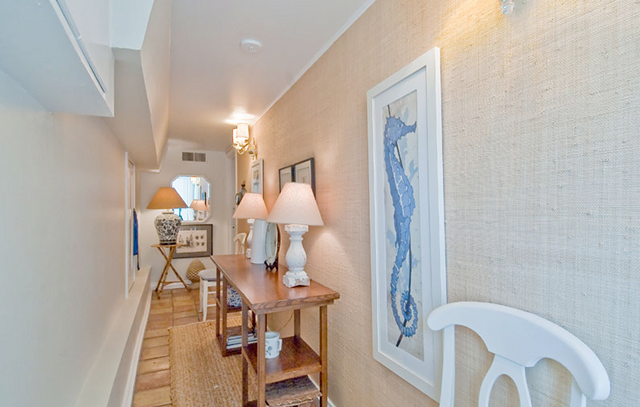 The basement has the same good feel like the rest of the house.
Family Room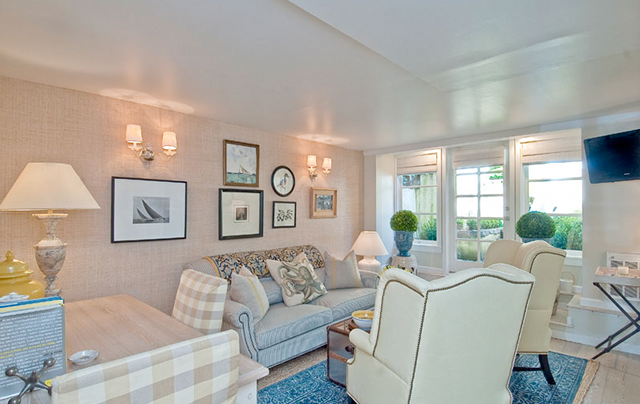 So stylish. Wonderful wing chairs.
Relaxing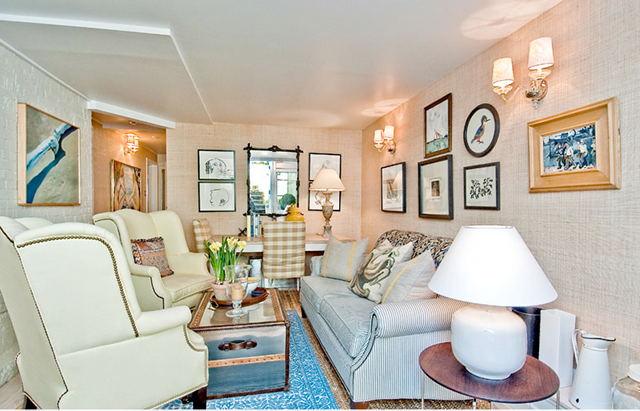 It's so beautifully done that it doesn't feel like a basement.
Basement Guest Bedroom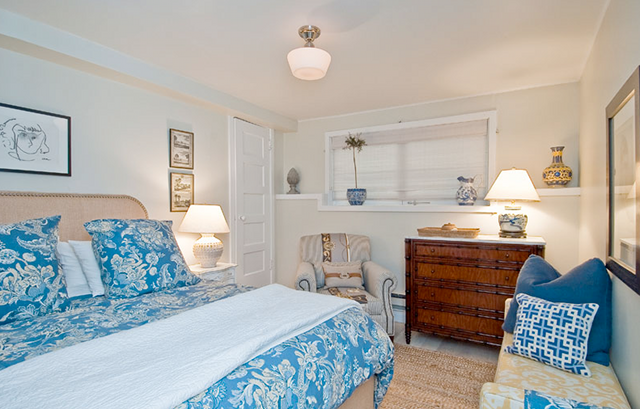 I love this bedroom! It's cozy and perfectly done.
Guest Bathroom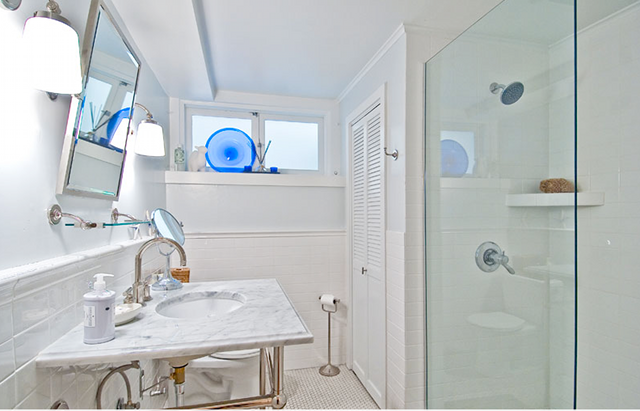 Light and bright.
Green & Yellow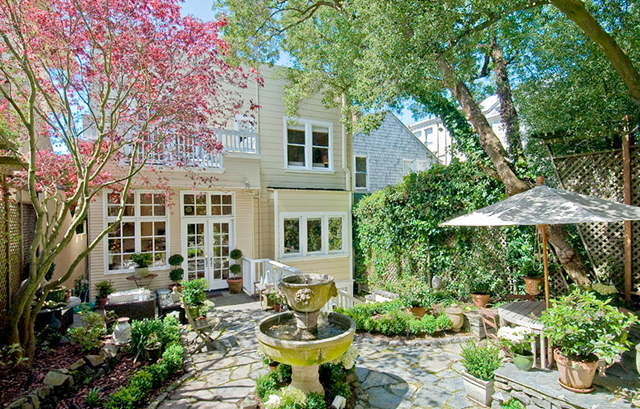 Isn't that the ideal backyard for San Francisco?
Trees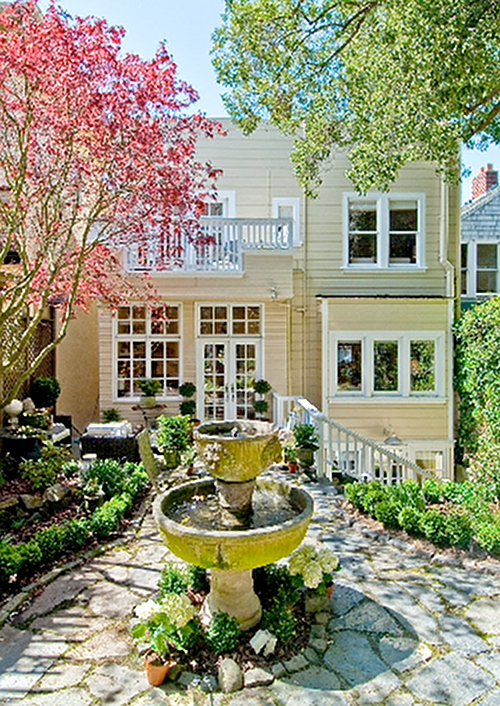 This house looks small from the outside but it's ideal inside.
Al Fresco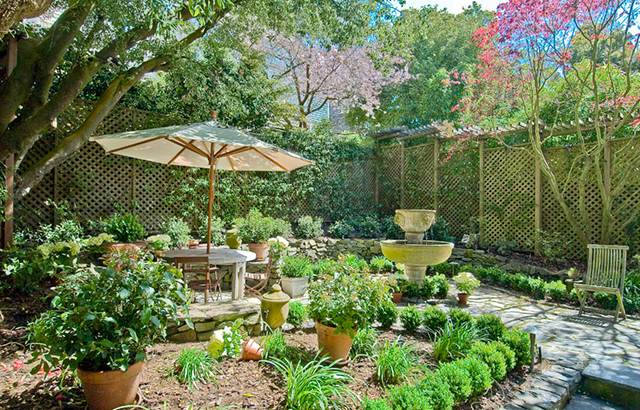 Romantic al fresco dinners. I really like that!
Big Small Yard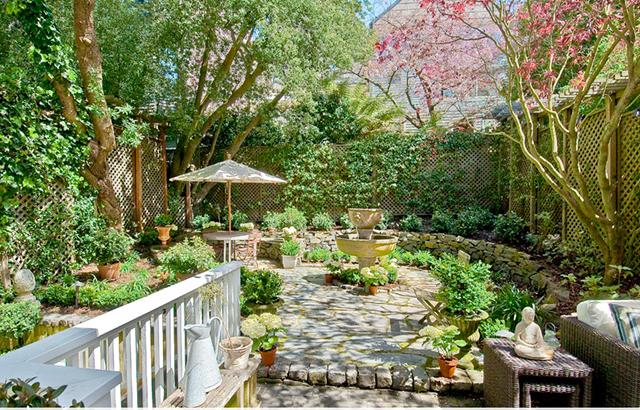 The all around greenery makes this backyard feel bigger since the plants camouflages the fence.
A Bridge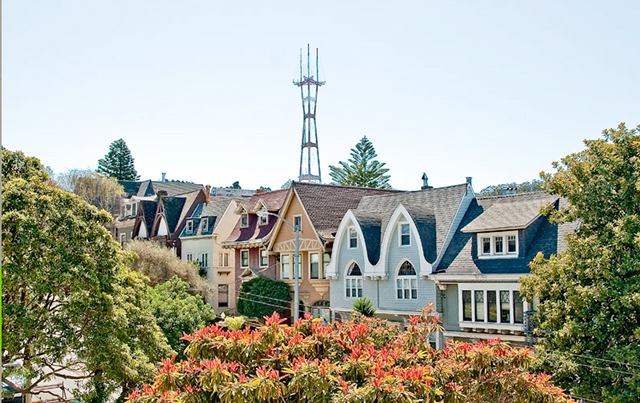 Lovely street and view!
What do you think of this tour? Did you also fall in love with this house? We all know that properties are always expensive in San Francisco, but what you think about the price of this house? Do you think it's worth the $2,725,000 asking price? Let me know your thoughts on this one!
Have a sunny and blessed day! We talk more tomorrow! Thank you very much for being here today. Your visits are always really appreciated.
xo
Luciane at HomeBunch.com
I Can Help You with Interior Design: HB's Design Service.
Come Follow me on Twitter: Twitter/HomeBunch
Source: Hazardous Design, 892 Ashbury.