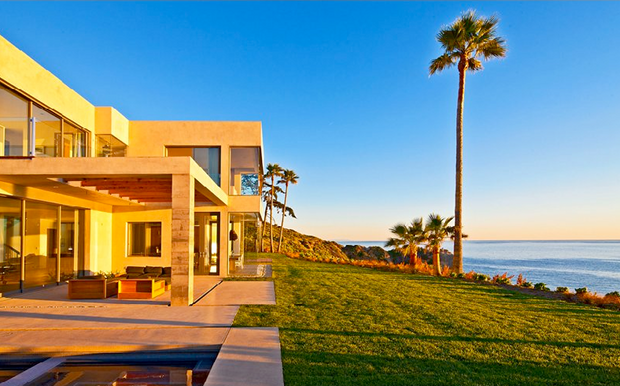 Interior Designer Tim Clarke is very well-known in California and amongst the many celebrities that live in the area. Tim is well-known for a really good reason: he's very talented and his work is so versatile. If you've read my blog for a while, you know I don't usually post many contemporary houses because I feel that they can be a little too cold and not very "homey". This house is what I call "contemporary with a soul", because you can feel its warmth and you can actually picture people living in it. As you'll see, this house is simply stunning and even if you're like me (someone that prefers a more traditional space), you'll fall in love with its unique decor, its outstanding views and also its magnificent interiors.
Living with Views
Keep it simple when you have a view like that.
A Chair and a Throw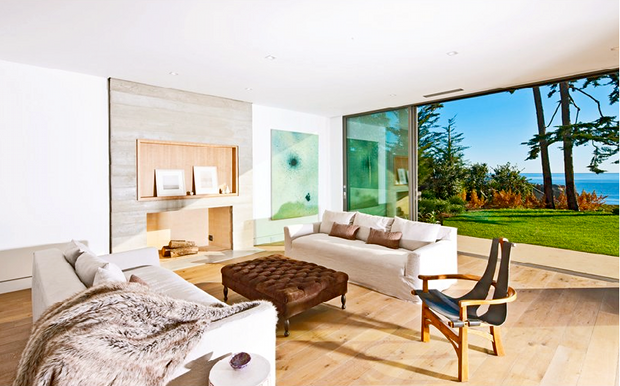 This chair adds so much personality to this room, don't you think?
Green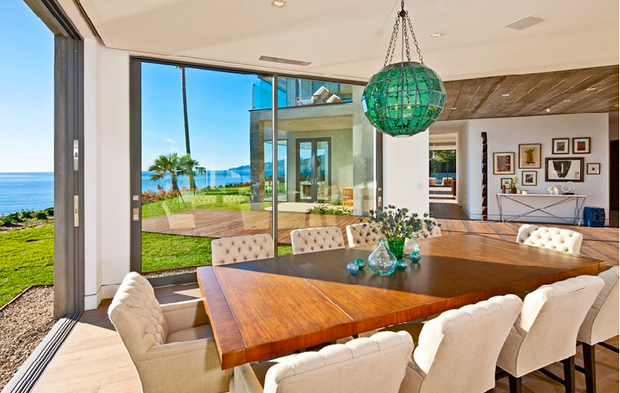 This gorgeous vintage pendant brings the greenery from outdoors in. I simply love it!
Vistas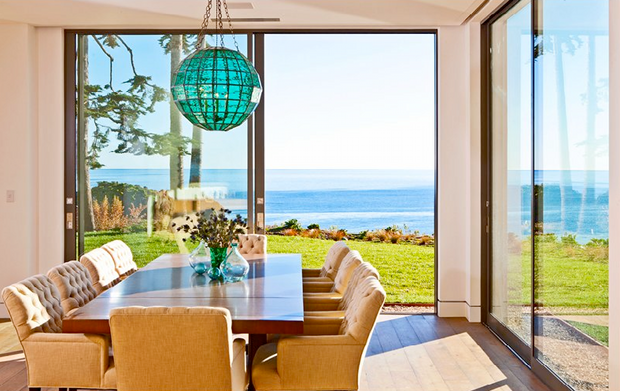 This dining room didn't need much to be amazing and Tim Clarke added the perfect elements here.
Open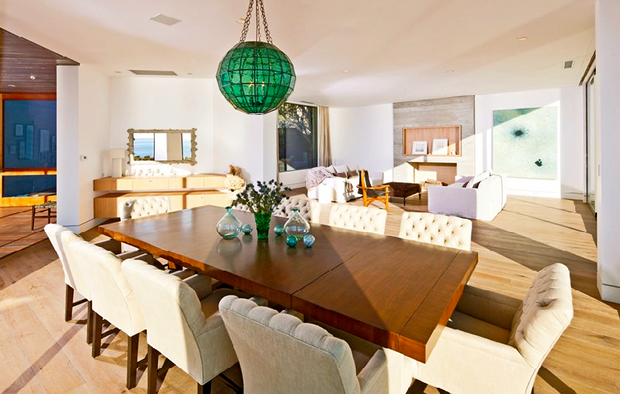 This whole space feels really open but welcoming at the same time.
Kitchen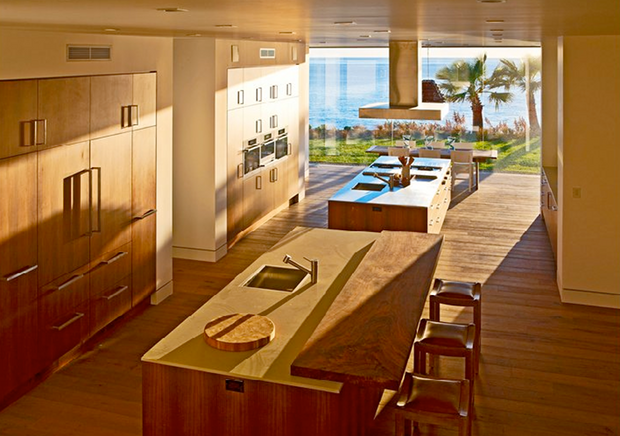 A very modern and sleek kitchen.
Spacious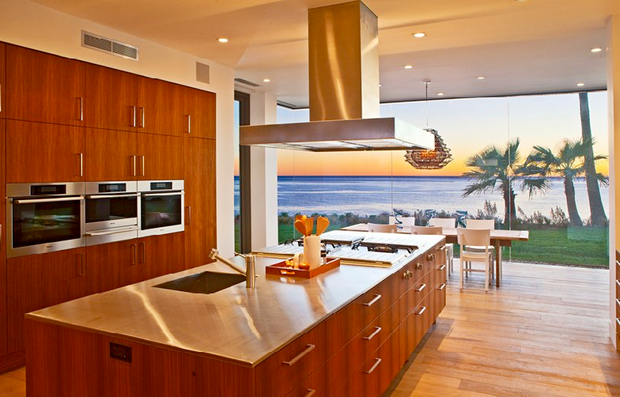 This is a very well equipped kitchen and you can't complain with a view like that, huh?
Cutting Edges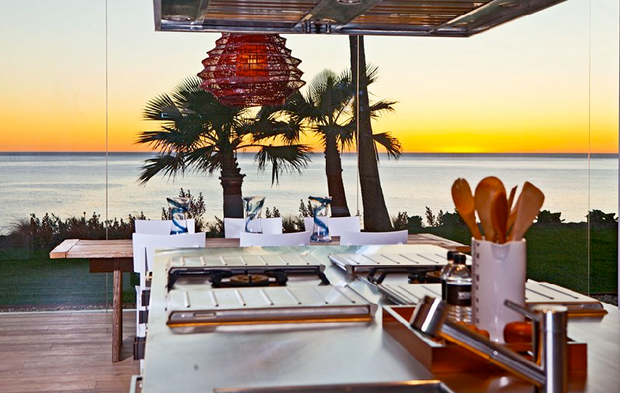 I love cooking but having a view like this in the kitchen is dangerous! I think I would keep burning myself while looking at that! 🙂
Nook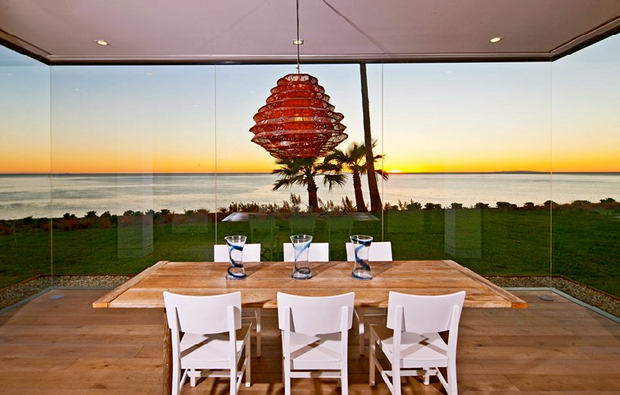 Eating your meals here would make the food taste even better! 🙂
Family Room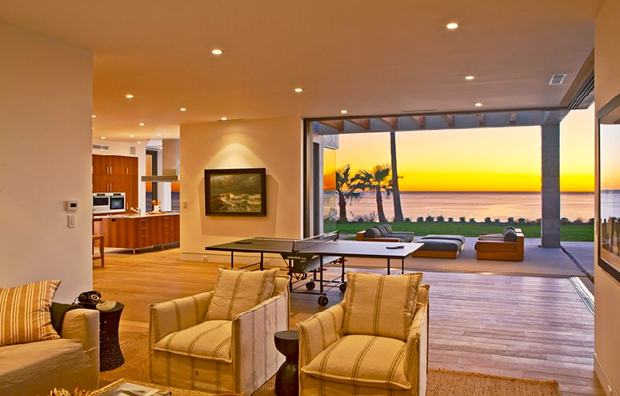 This space feels like very fun and comfortable. Perfect!
Love Nest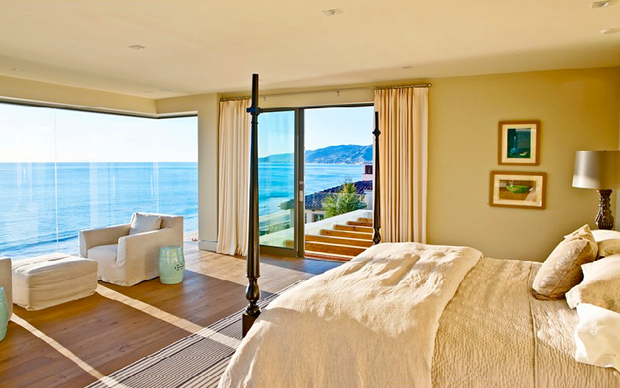 If you didn't fall in love with this house yet, this is the time! This is the reason that I'm posting this place today.
The World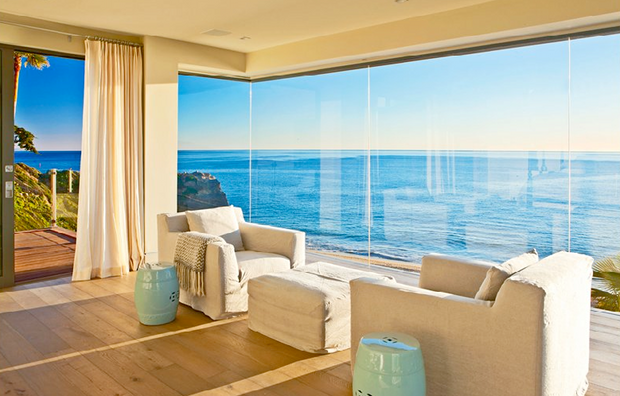 Who wouldn't like to have this bedroom?
Next to Me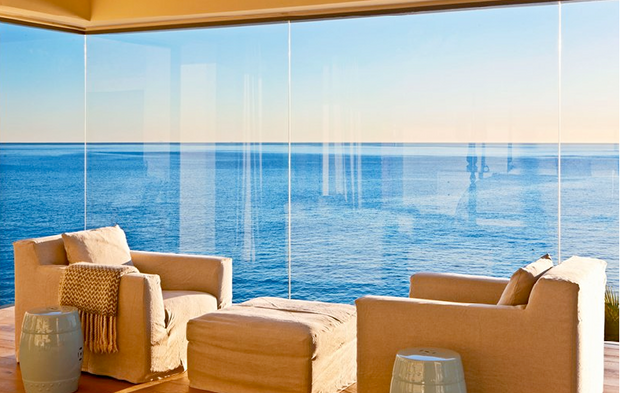 Do you see the simplicity of this furniture? This is how you should decorate with a view like this. It blends well with the flooring and all you really see is the blue ocean that you can almost touch. This is unbelievable!
Master Bathroom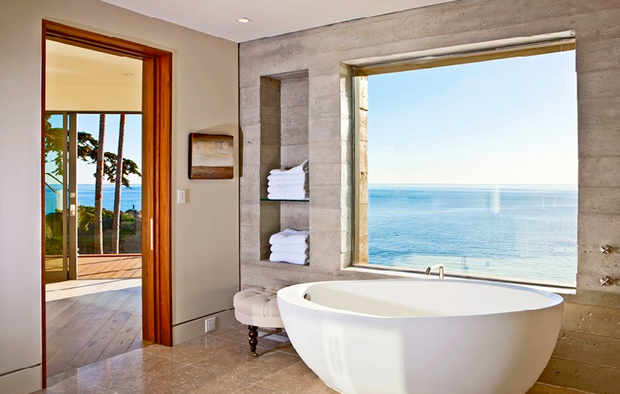 Stress-free lifestyle.
Balcony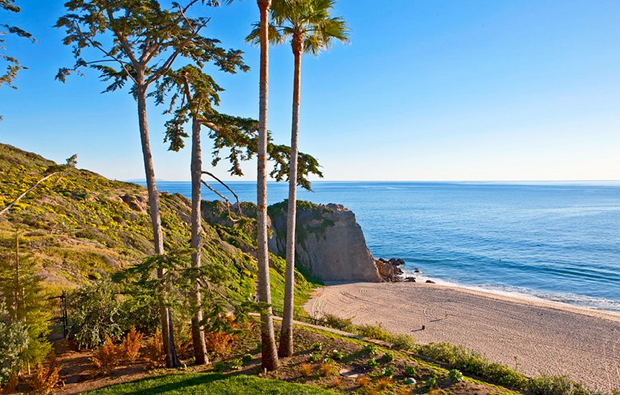 The view from master bedroom's balcony.
Guest House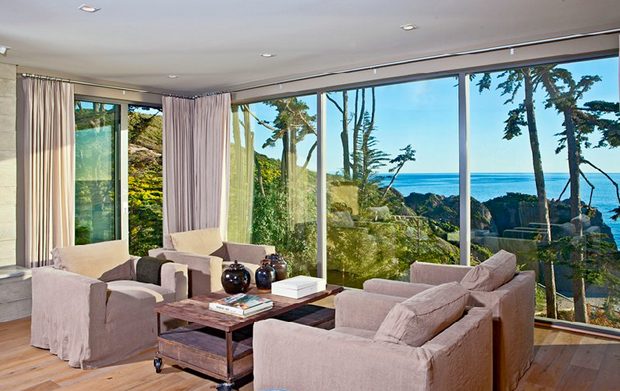 Adorable guest house.
Sea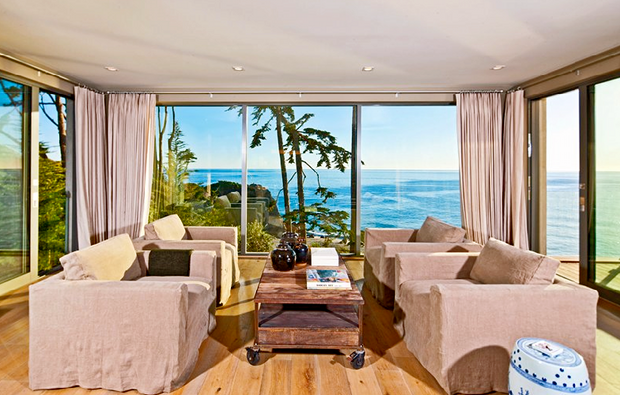 This feels more rustic than the rest of the house yet still feels that it belongs to the same house. That's how it should be.
Foyer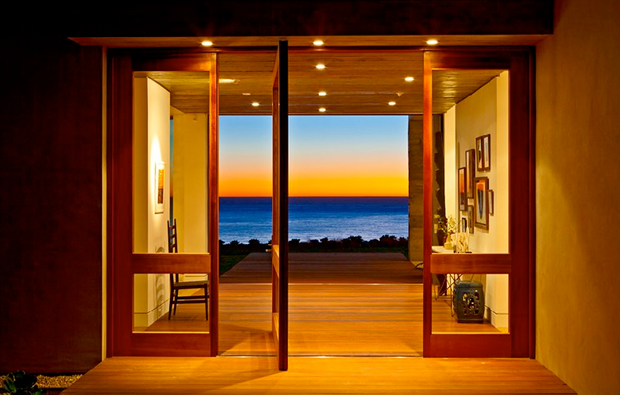 Impressive.
The Pool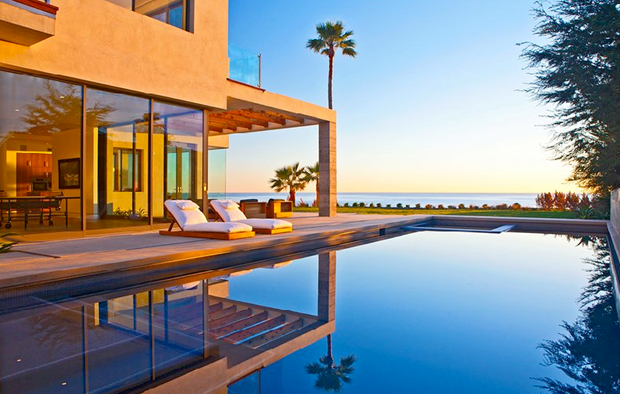 Is there anything more relaxing than swimming while watching a sunset?
Outdoors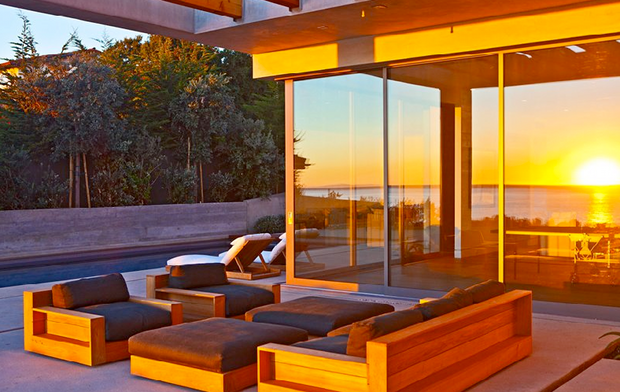 Low outdoor furniture keeps the views uninterrupted from inside of the house.
The House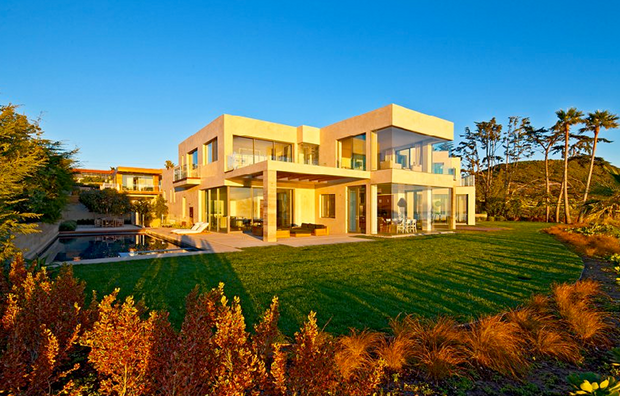 It's an architectural splendor.
California Dream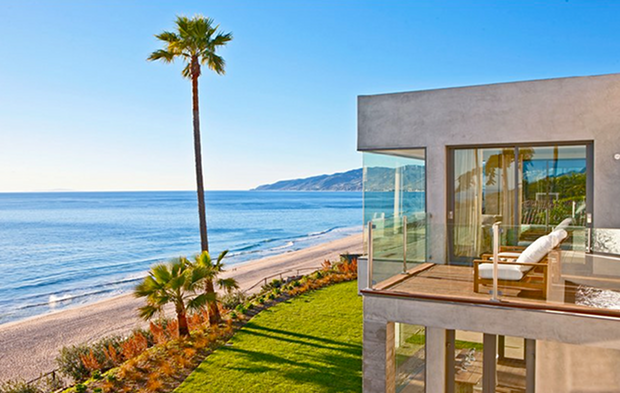 How can you not to love this place?
The Sandy Beach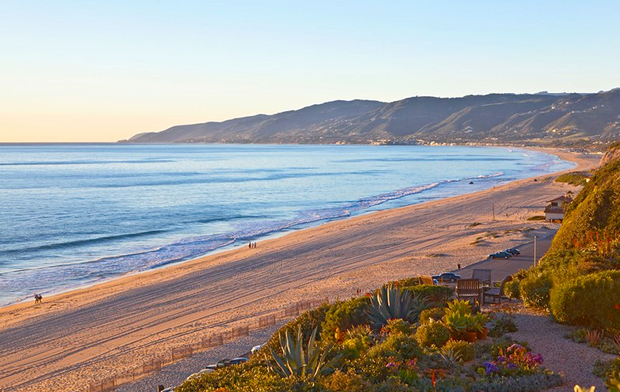 Perfect for a morning stroll.
I know this house is the reality for one person and a dream for many of us, but isn't it so great to see place like this one? What I take from houses like this one is how much I can feel inspired, not only by the decor, but also by its surroundings. If you live in a place like this, you need to bring the indoors in by decorating your house using the colors you see outside, for example. But if you don't live in a place that you really want to bring the outdoors in, be inspired by places such as this one. Feel free to learn with this kind of design. Add a comfortable sitting area on your bedroom. You don't need to spend a fortune to have great results in your place. You just need to know your taste, feel inspired and start decorating your house the way you can love and live happily with it. Don't be afraid to add something new to your place, to try a new color or to make your place more of your own.
A house like this makes us dream, but we can also transform our house into our dream house. Step by step, with patience, work, knowledge, and also instinct.
Have a very blessed day and keep coming back! 🙂
xo
Luciane at HomeBunch.com
Come Follow me on Twitter: Twitter/HomeBunch
Source: Chris Cortazzo.