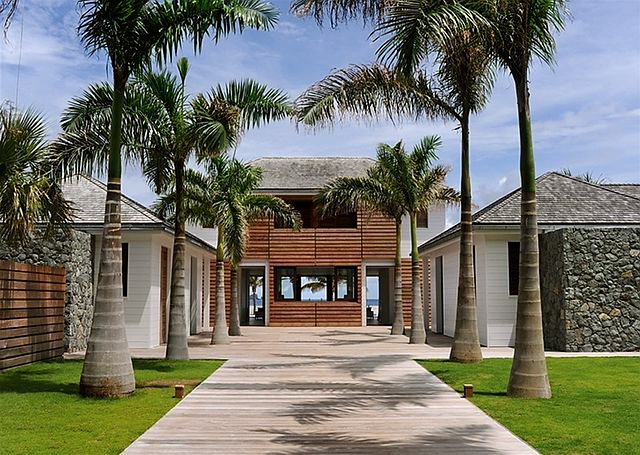 Do you have between $14,286–$35,715/night to spare? If you do, well, then you probably already know how lucky you are, but you can add one more reason to your list: this vacation oceanfront home! This St. Barts house can be rented and you could enjoy the sunshine and the Caribbean beach for as long as you want, or your wallet permits. This place is really amazing, even more so at this time of the year, where all I wish for is some sunshine! Appealing? Very! In every direction. The location is the main reason for the trip, in my opinion, but if you're the kind of person where location is not all, this house would make you happy too. This 6 bedroom, 6 bathroom home is impeccable, with its ocean views, clean lined furniture and openness.
This place really makes me wish for a vacation. What about you?
Where?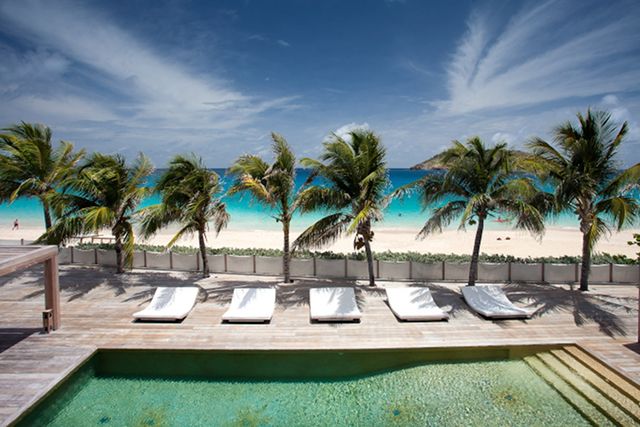 Before we get inside, let me show you why I'm posting this house today! Don't you want to go also?
Living Room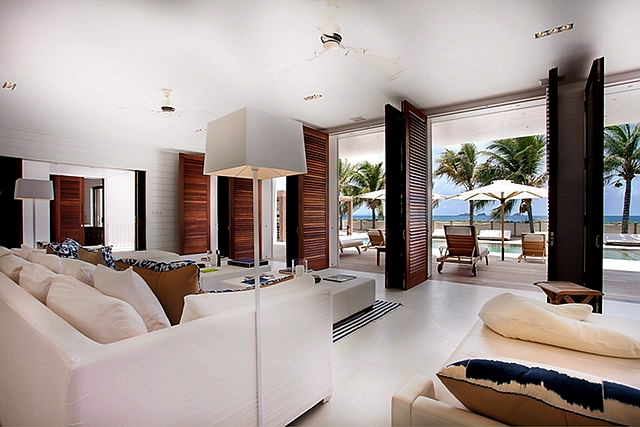 Every main room feels open to the views. They couldn't make it any other way.
Blue & White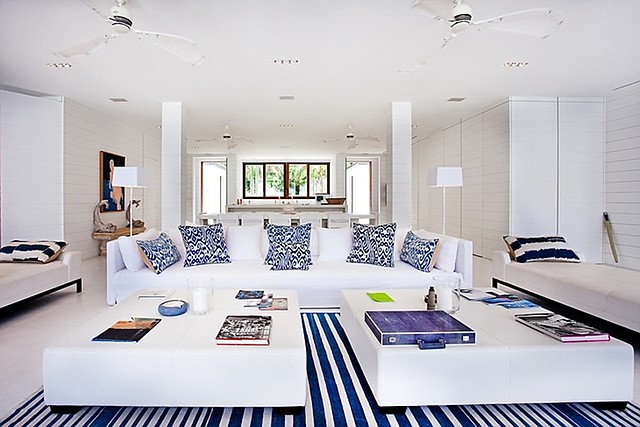 The decor is perfect for this beach house.
Low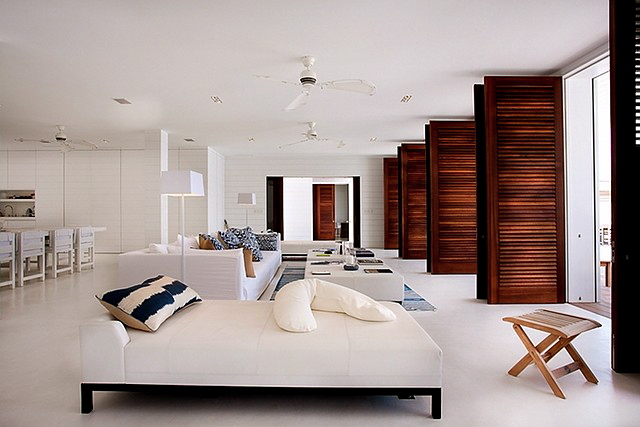 Low furniture doesn't obstruct the views.
Don't Shut the Shutters!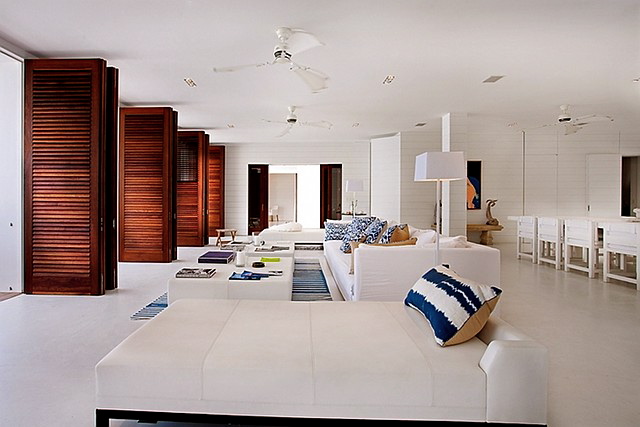 I love, love, love shutters like these ones!
The Kitchen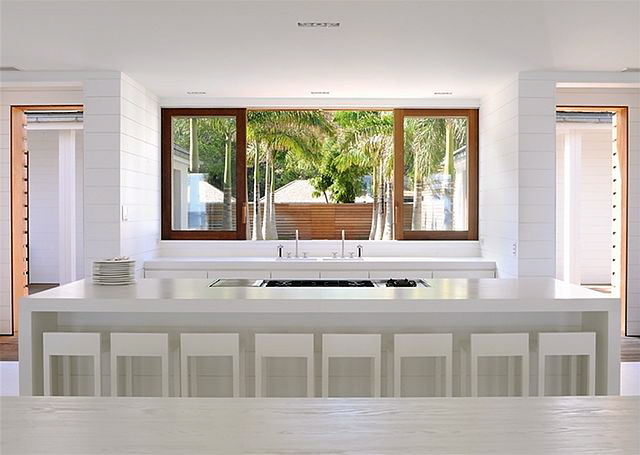 This island is very spacious.
Cotton White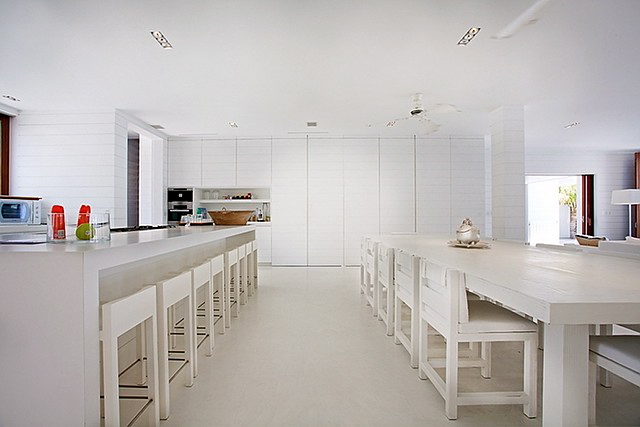 Don't bring a messy cook to this super white kitchen! 🙂
Distracting
Although I think anyone would be a messy cook with a distracting view like that!
Dining Area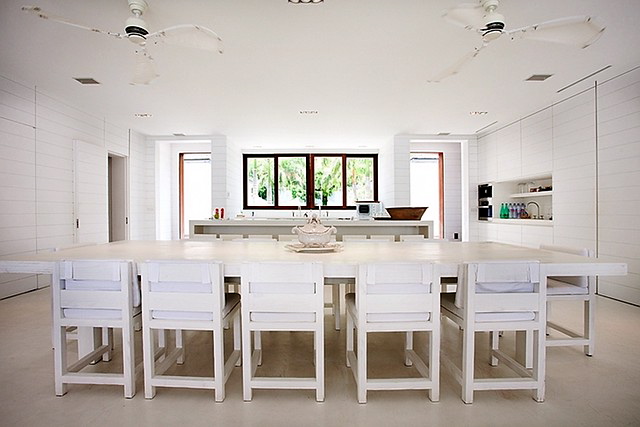 You're probably wouldn't go alone to this huge vacation home, right? I can imagine a big family reunion here and this table is perfect for all of your guests.
Family Room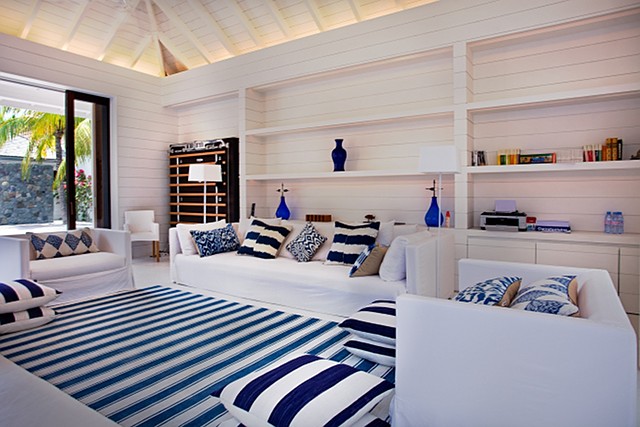 More blue and white in the family room. Classic and loved.
Relaxing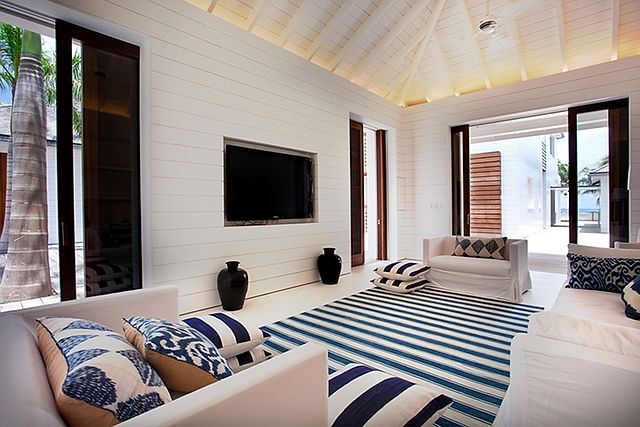 I can picture myself just relaxing on these couches after a day at the beach, just enjoying the ocean breezes…
Master Bedroom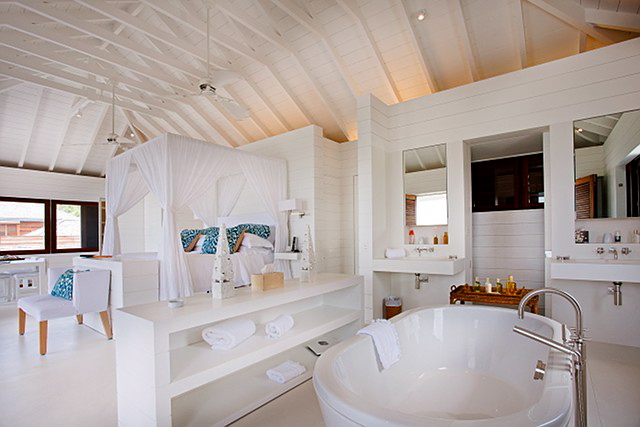 Sexy, sexy, sexy! This master bedroom is unbelievable! Take a look at that bed, ceiling, bath… yes, the list goes on!
From the Bath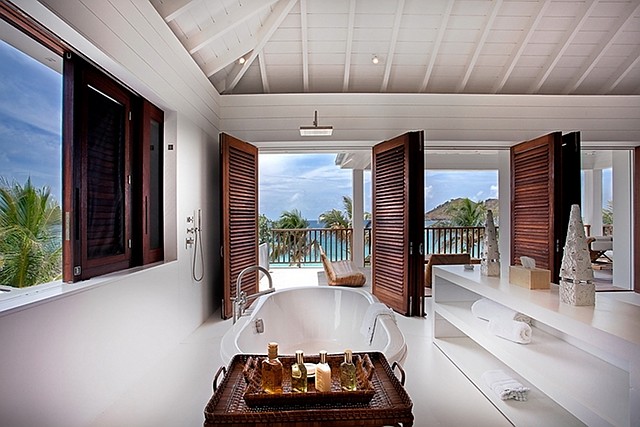 Wouldn't you feel the luckiest person while taking a bubble bath with this view?
Shower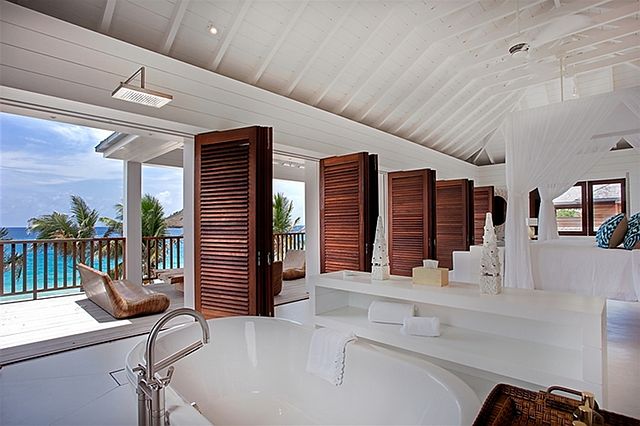 Everything feels so free, so open, so summery. This is something I wouldn't have at home, but can you just imagine showering with that view?
Bed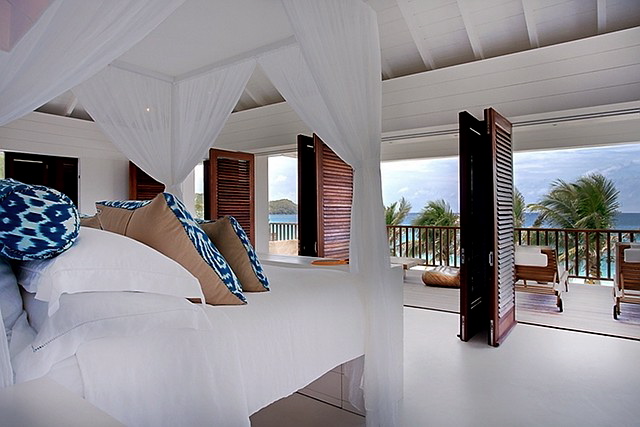 I wouldn't get out of the bed!
Paradise Exists!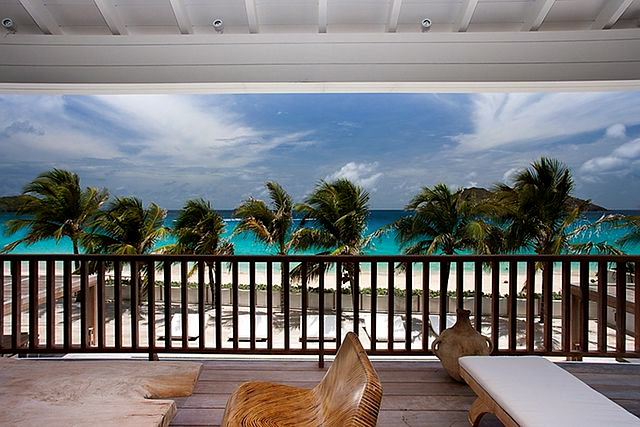 Okay, maybe I'd get out to lounge around on this balcony!
Lovely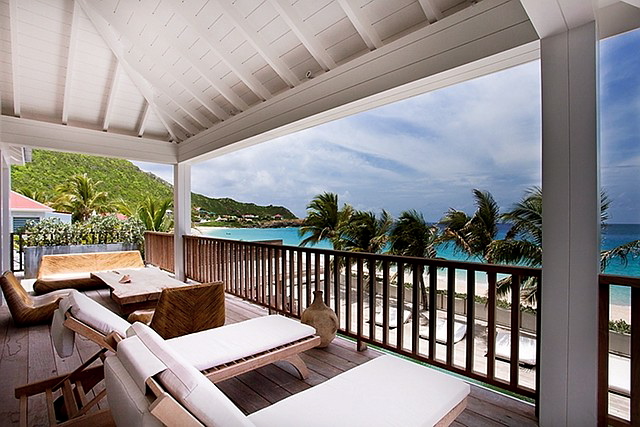 This place is stunning!
Guest Bedroom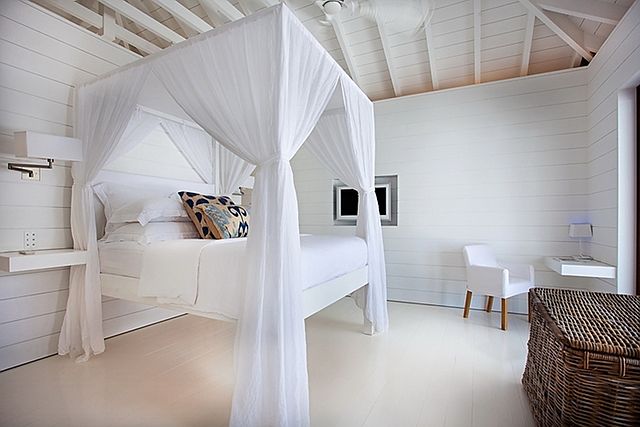 One of the guest bedrooms. The bed feels like its floating. Beautifully done.
Red & White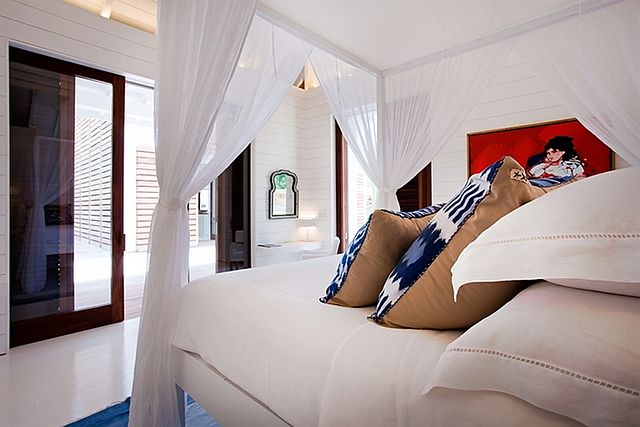 Every room feels comfortable.
Bring the Kids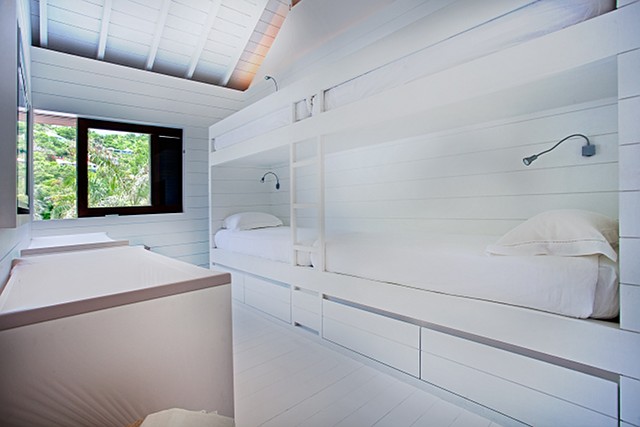 The kids would have fun here!
Outdoors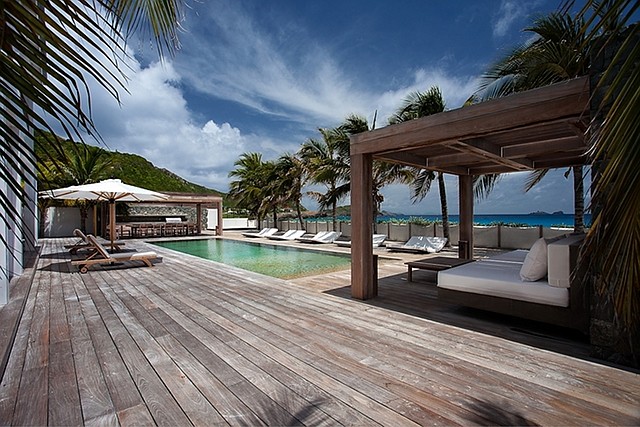 Lots of space for some serious fun!
Shade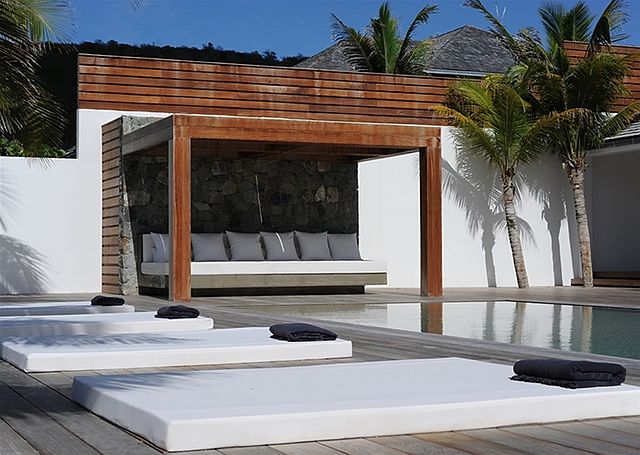 A great place to read!
The Back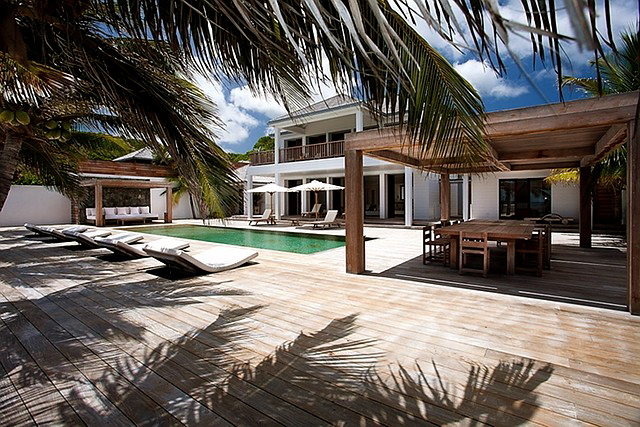 The back of the house.
BBQ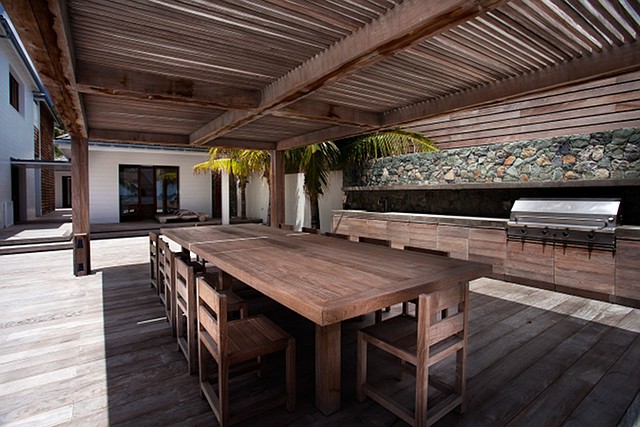 Oh, this makes me miss BBQ already!
Bouncy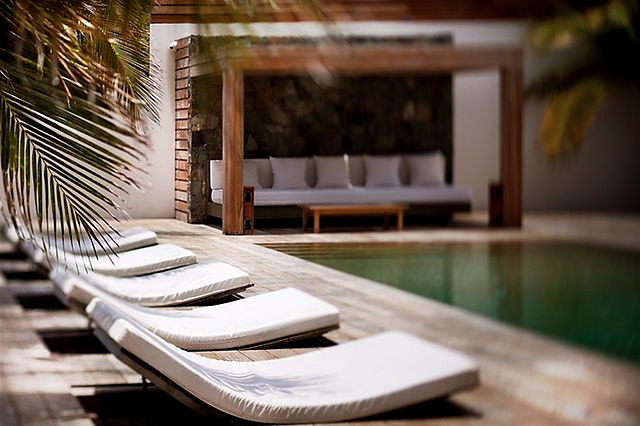 I'm loving these chairs.
Away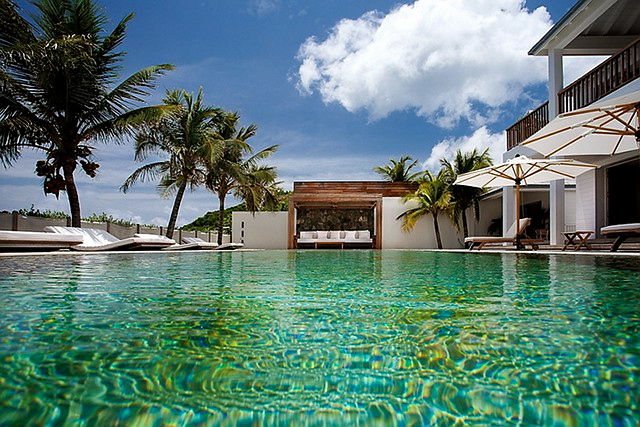 This is where I want to be right now!
Beach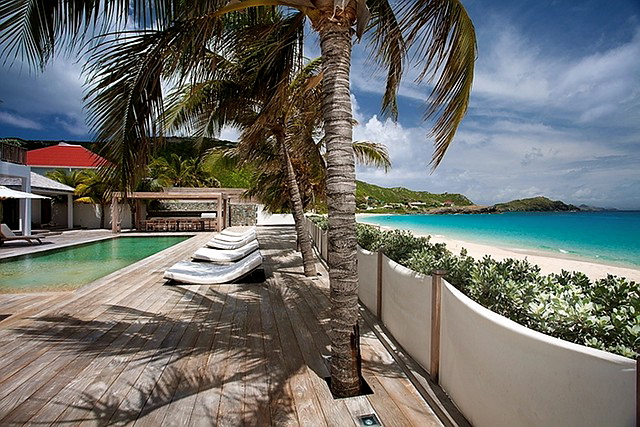 And after swimming, I'd want to walk on that sandy beach. We need to book a vacation here. Don't we? (Just in case my husband is reading this!)
This is definitely not an average vacation home! And yes, with not an average price too! 🙂 (Now, I hope my husband has stopped reading already!)
How are you enjoying life lately? When I see places like this one I think I'm not enjoying it as much as I wish! LOL maybe we can plan something like this for the next summer, huh? Wouldn't it be fantastic? Let's keep it in mind!
Wishing you a very relaxing day to you!
xo
Luciane at HomeBunch.com
Get My Help with Interior Design: HB's Design Service.
Come Follow me on Twitter: Twitter/HomeBunch
Source: The Sand Club