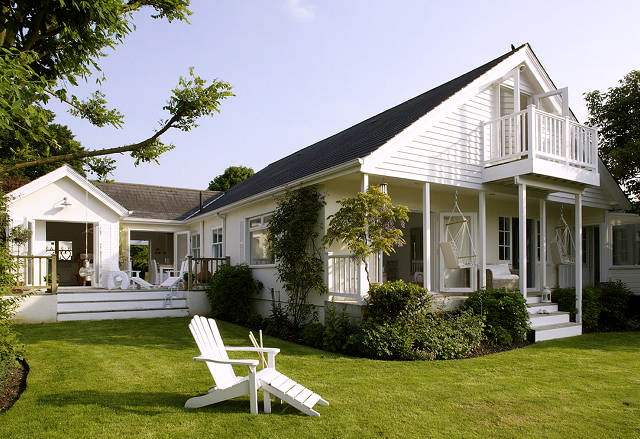 Today is the first day of summer and I don't see a better way to show you how excited I am besides sharing this cottage with you. When I first saw it, I felt my chin dropping and dropping and at the end of it I was wishing I was in this place. All I could say was: "I want it"! I'm not kidding. I want this cottage! I love every room, all the light and breeze feeling, all the simple furnishings, and the lifestyle.
Summer should be about this: simplicity, freshness and lightness. No stress should be allowed on a sunny summer day. Only a comfy chair, a good book, the kids running on the grassy yard, the husband preparing a light meal on the BBQ (how about some shrimp kabobs?), and for desert? Bring me some juicy and sweet watermelon.
Until then, let's dream with this cottage…
Porch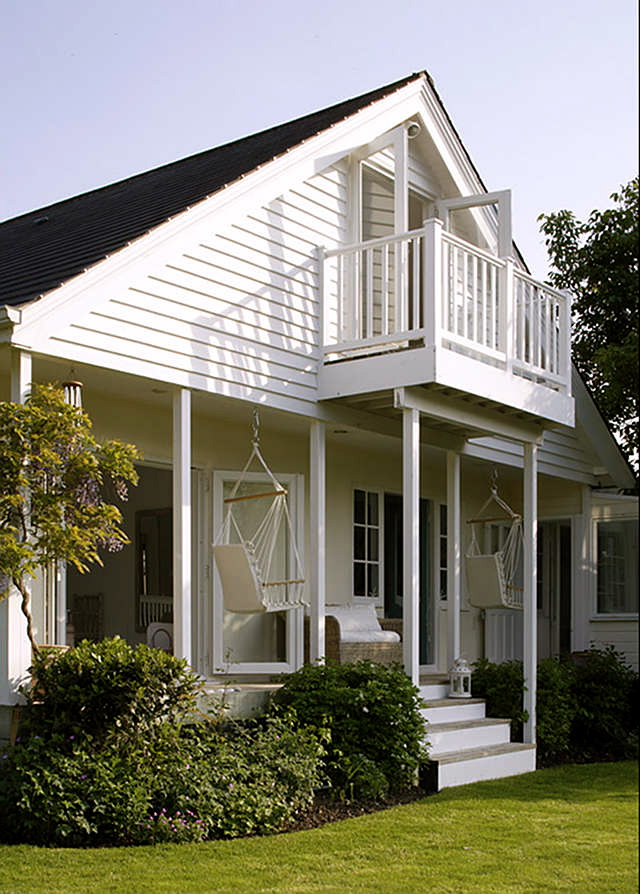 I love those swing-chairs on this porch. I could have some ice cream there!
Shells & Stars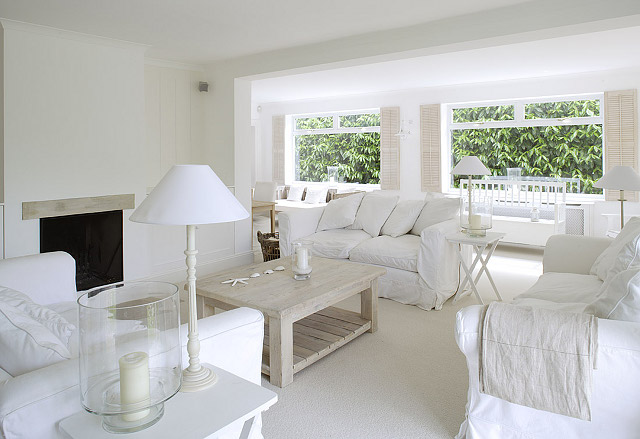 Expect everything to be white & light in this cottage. More summery than this? Impossible.
Craft & Work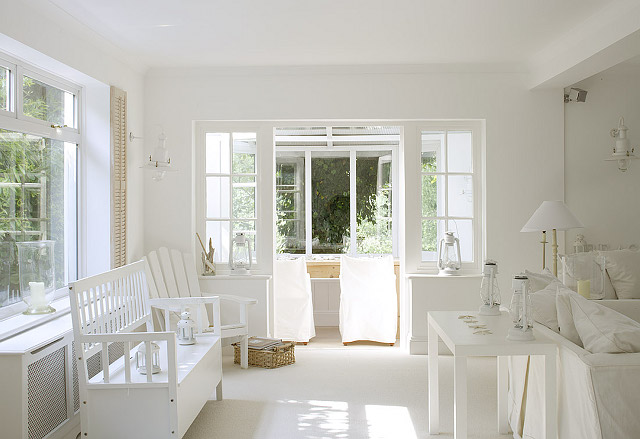 I love that small office/craft room by the living room. The white lanterns are gorgeous.
Opening your Heart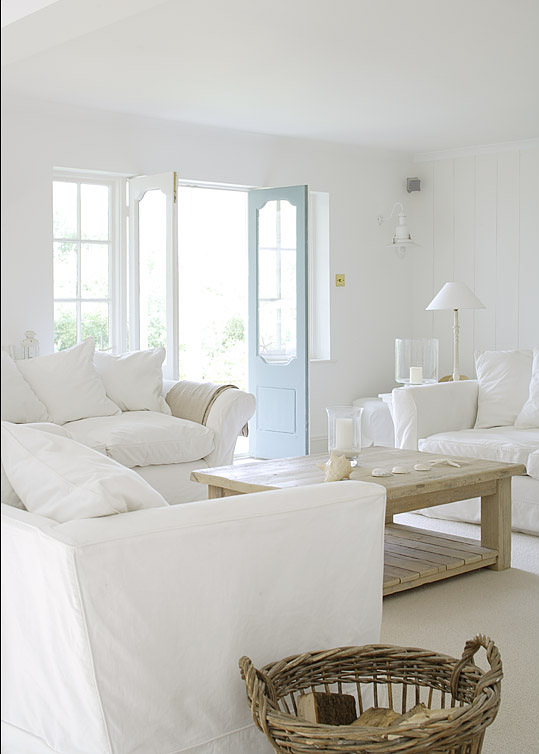 Let the breeze in!
No Fuss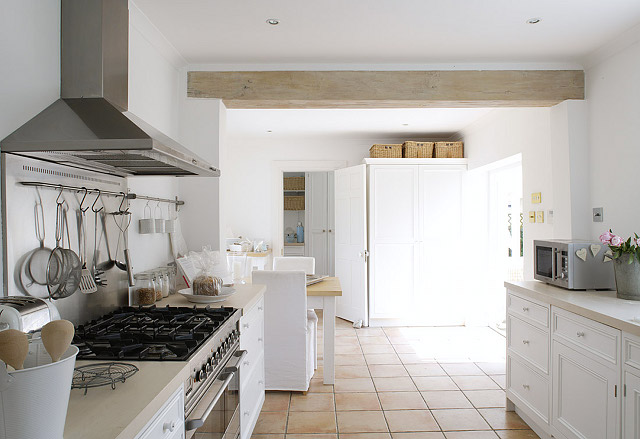 This kitchen is so perfect for a cottage. The floors are so easy to clean, it's spacious and with a range like that, you can cook for a bunch of people. Isn't a cottage all about that? Having the whole family together, eating delicious food and just taking it easy?
Yummy in my Tummy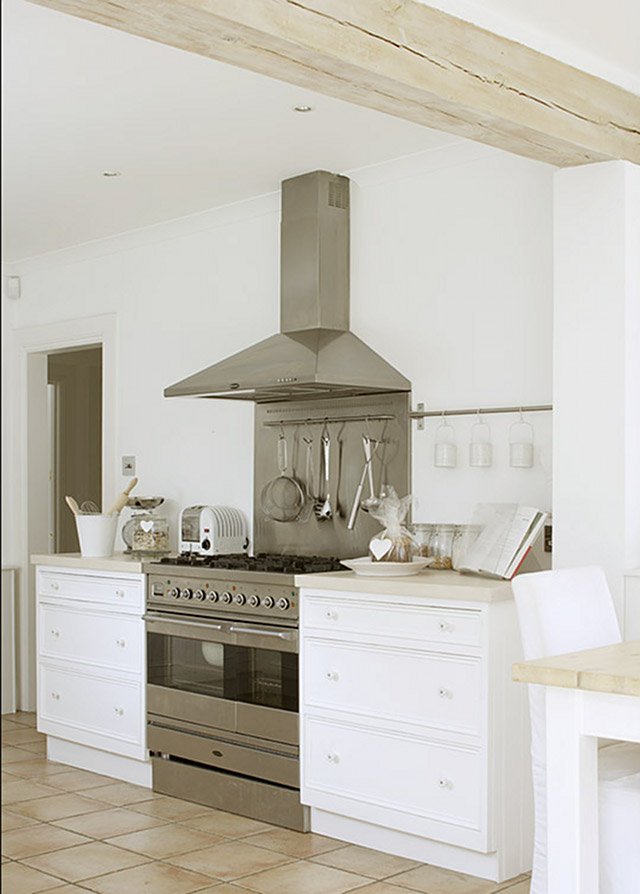 You'll see so many cute little touches around this cottage. Notice the hearts on the bag and container. Love is in the details.
More Love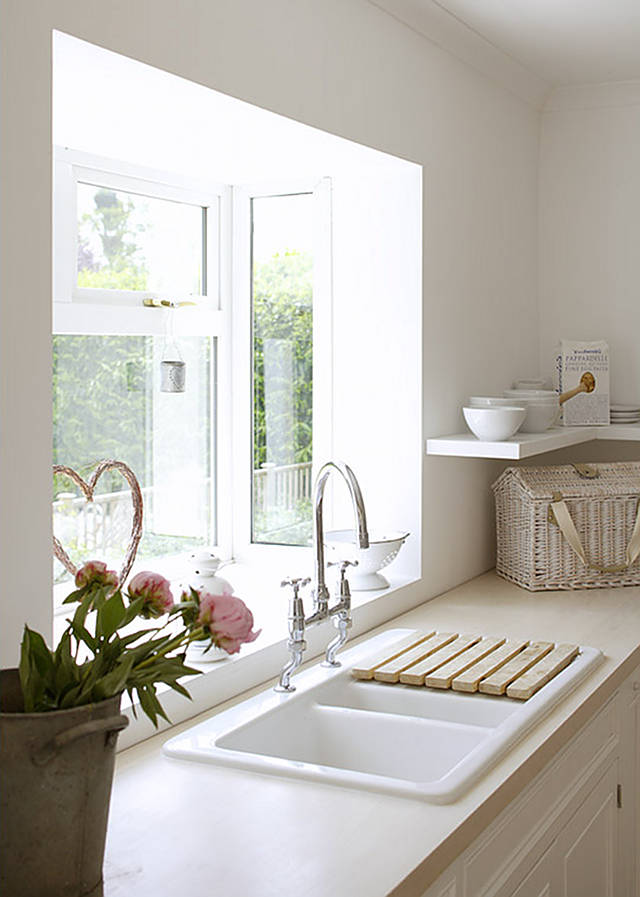 I love this picture! Isn't it sweet?
Table & Beams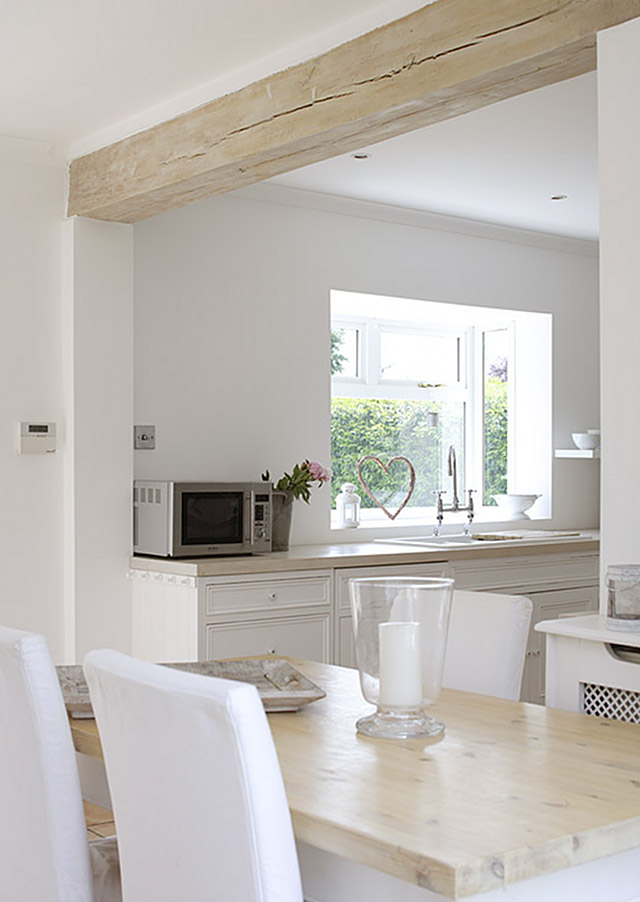 Mostly of the wood in this house is very light and it looks great with all the white furniture.
Staircase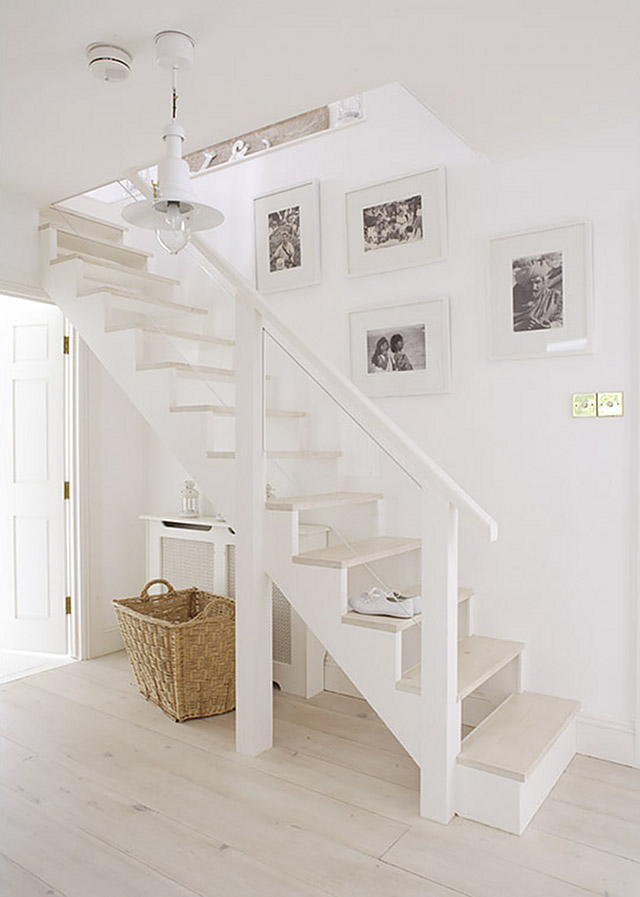 I always like seeing family photos framed by the stairs. I think they always make the place feel more personal and interesting. Back & white is usually the best option.
Master Bedroom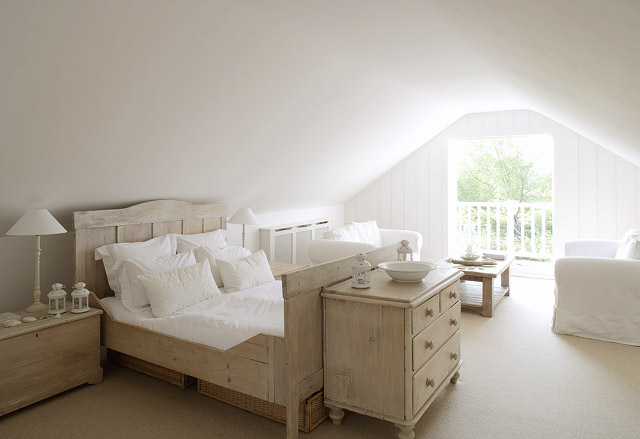 Oh, so comfy! I love the sitting area with the white couches and the bed feels very cottage-y.
White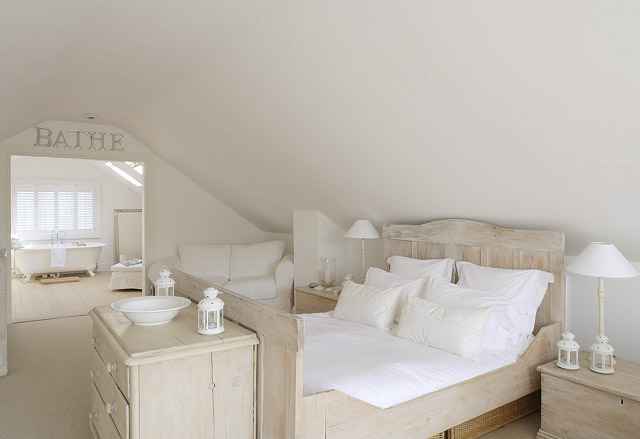 Crisp white sheets are ideal for summer nights.
Bath time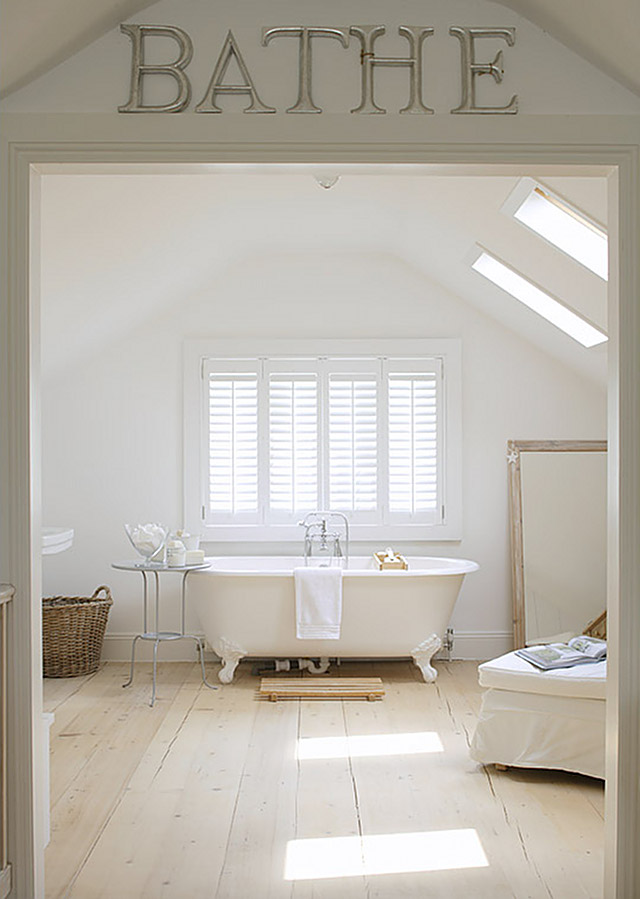 Oh, yes! You go to a cottage to relax, right?
Master Bathroom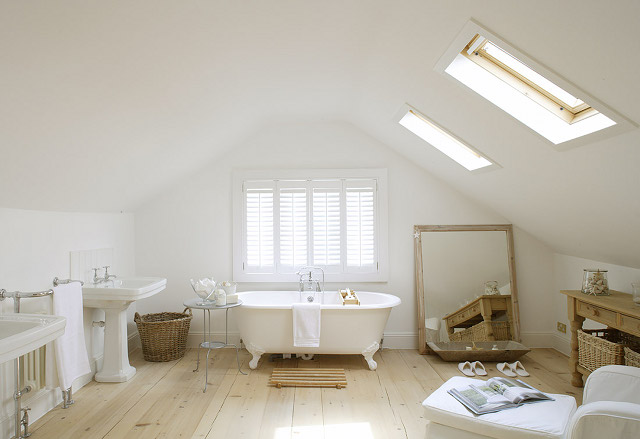 I love this bathroom! It's perfect!
Guest Bedroom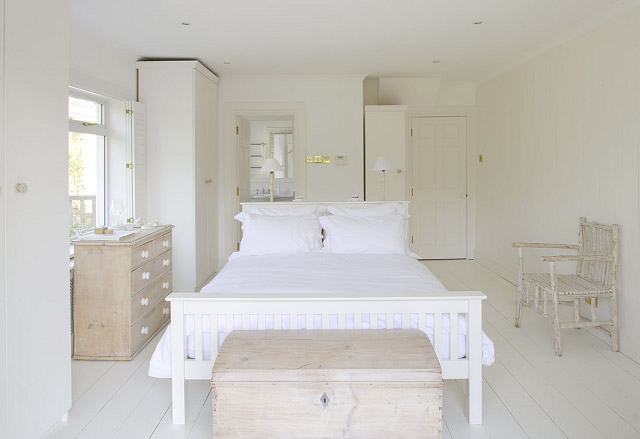 Isn't that an interesting way to place your bed?
Thinking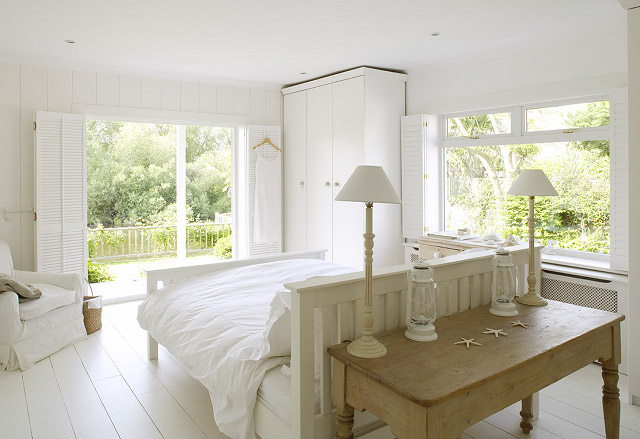 Placing your bed like this is great if you have a beautiful view to appreciate. Adding a console behind the table is the perfect finish.
Little Girls Room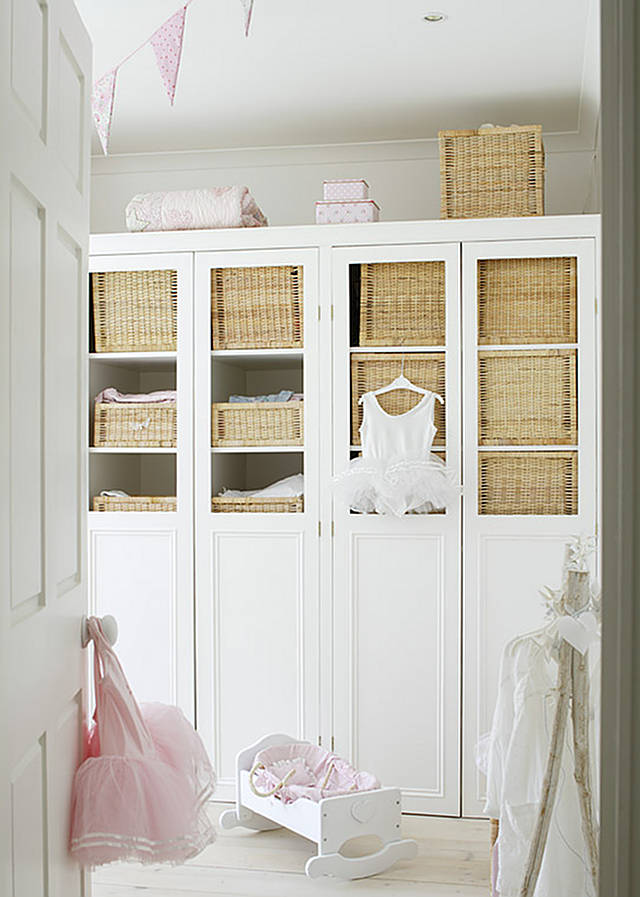 What little girl wouldn't enjoy a room like this?
Star Light, Star Bright
So cozy and cute!
Flags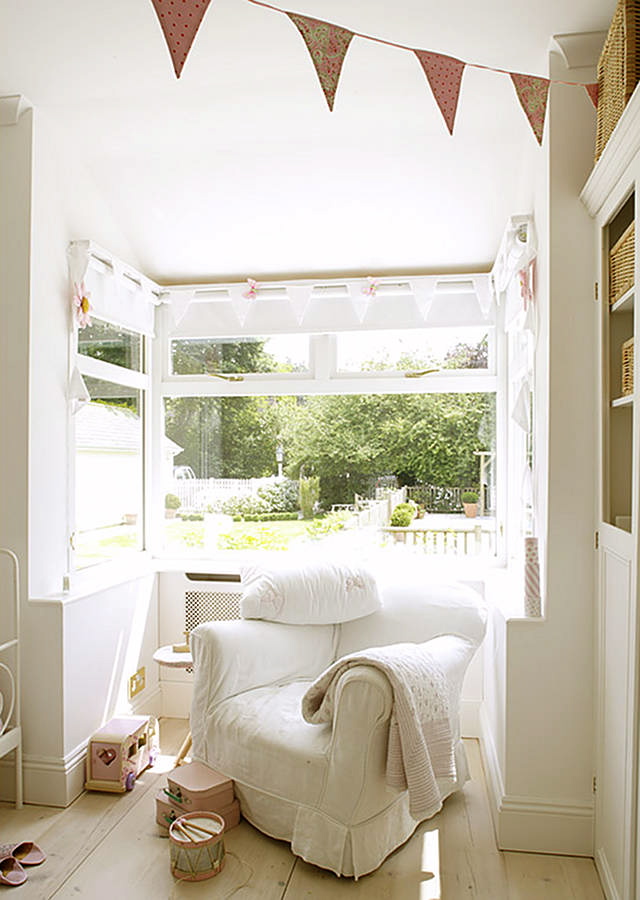 I love the flags and a comfortable chair is a must for reading time and cuddling too!
Up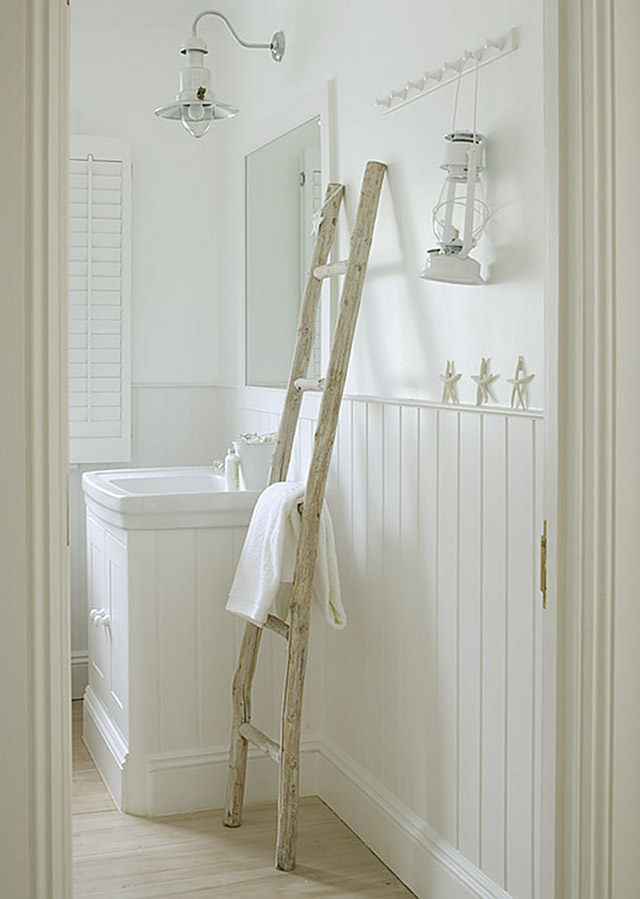 Yet another beautiful room of this house.
Details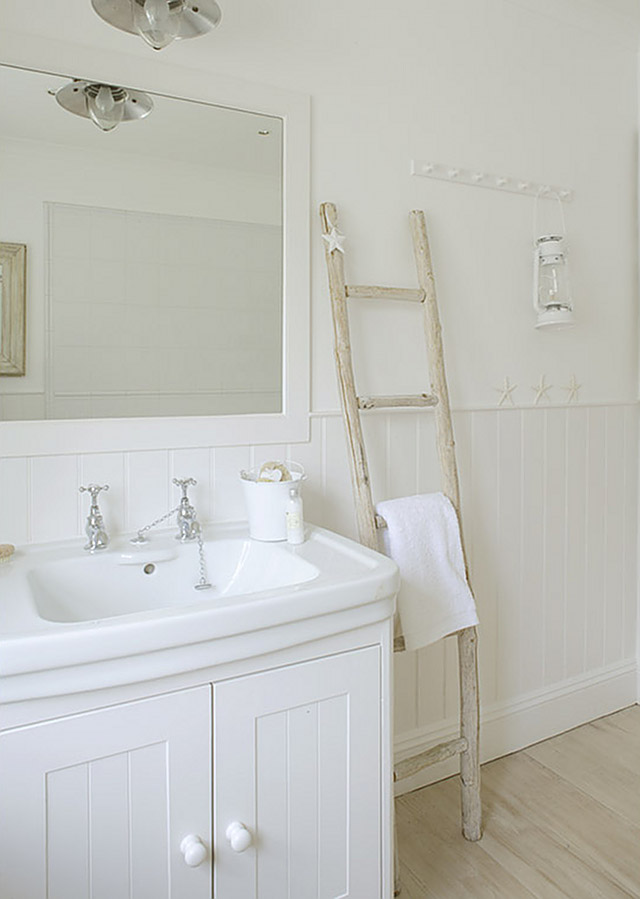 This bathroom looks great with the light fixture and ladder, which is perfect to hang towels.
Swing Swing
More of those swing chairs. I'm in love with them.
Friends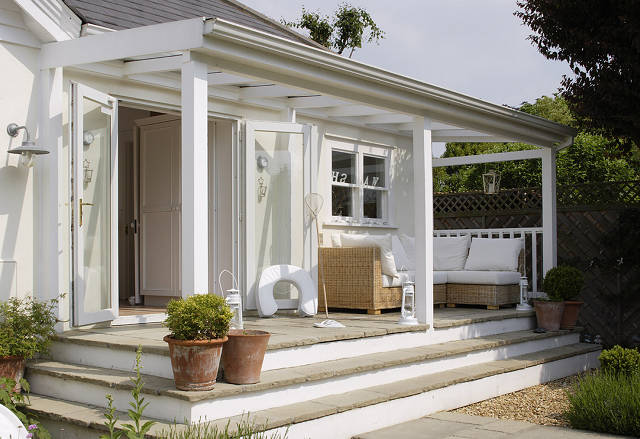 I'd love to sit there with some good friends on a summer night.
Pool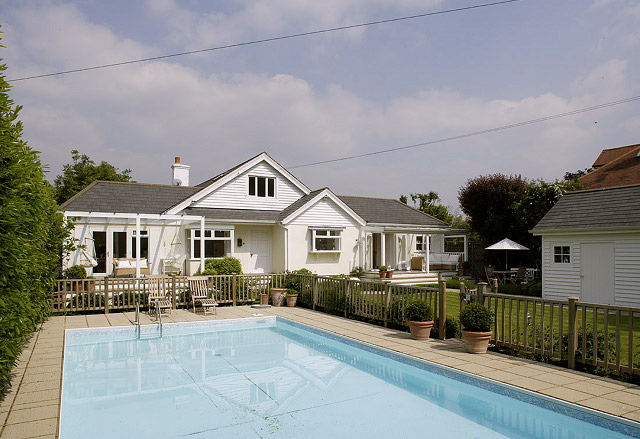 The beach is close by, but we can always cool off in the pool.
Charm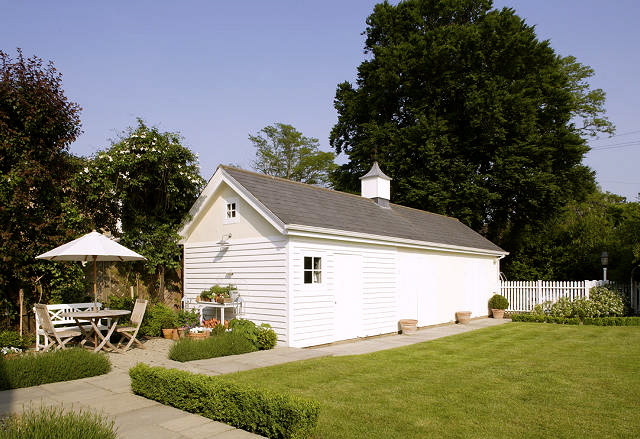 Everything is meticulously well taken care of.
Come Play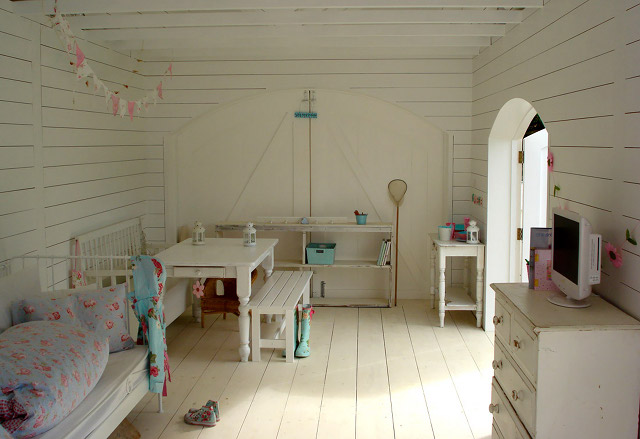 Inside of the old garage! This is the ultimate playroom, especially because it's away from the house. I'm just kidding!!!:-)
To the Beach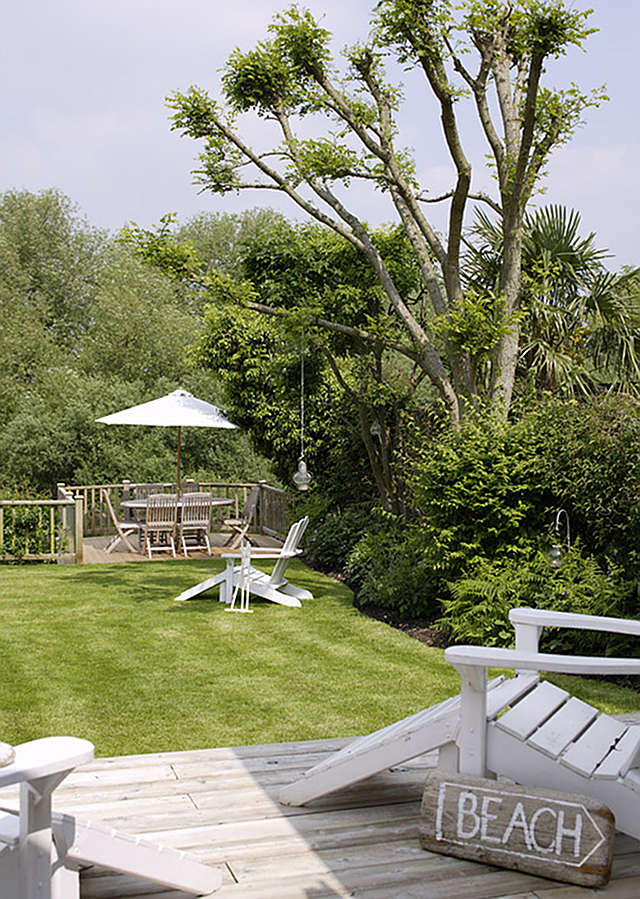 A fun place to spend every summer.
Source: 1st-option.
Now, tell me. Don't you want this cottage, too? This place has everything to do with summer for me. I think it's pretty much a perfectly dreamy cottage.
I want to wish you a very blessed summer. A summer that you can spend with all the people that you love and do things that can build beautiful summer memories to carry for life in your heart. I also want to thank you for spending your days here with me.

Cheers to the first day of summer! 🙂
xo
Luciane at HomeBunch.com
I Can Help You with Interior Design: HB's Design Service.
Come Follow me on Twitter: Twitter/HomeBunch