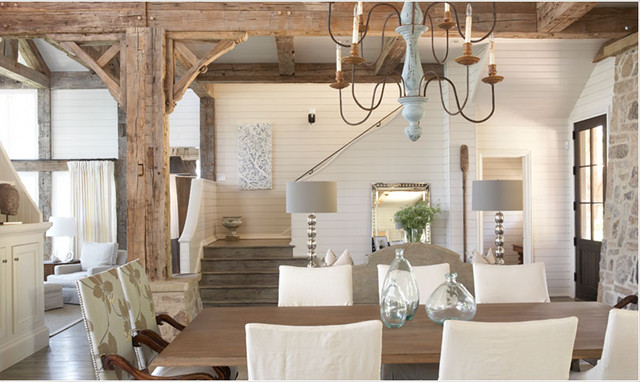 Tracery is an interior design company located in Florida and also Alabama. I must say that I wish I knew these designers personally. They're truly fantastic and everything they create is full of beauty and interest. They are well-known for creating spaces that combine clean lines mixed with gorgeous antiques and vintage elements.
This extraordinary house by Lake Martin is a getaway for the owners, where they can simply enjoy nature and the calmness of the region. it's a space that embraces beauty, comfort and practically, all well-pointed by this very talented group of interior designers.
Living In A Room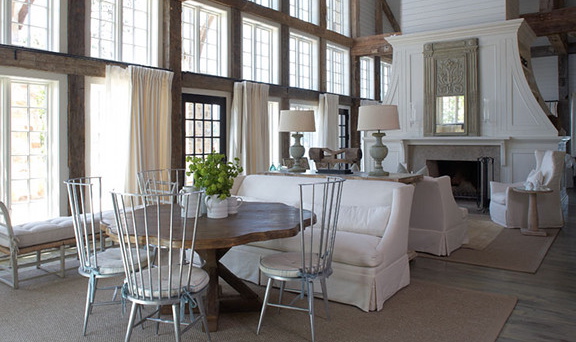 Fabulous idea of dividing this big room into two seating areas. They used two similar couches and used one by this pretty table. The fireplace is to die for!
Designer Kitchen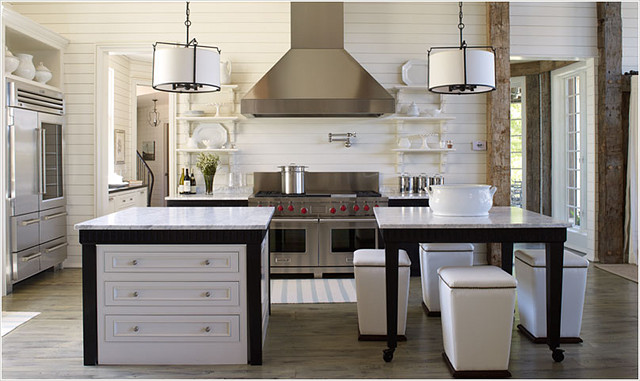 I love how open it feels and the gorgeous seats around the table. Very well balanced.
Home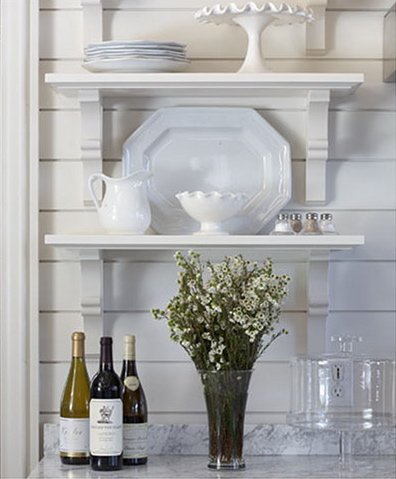 They payed attention to every detail in this house.
Fresh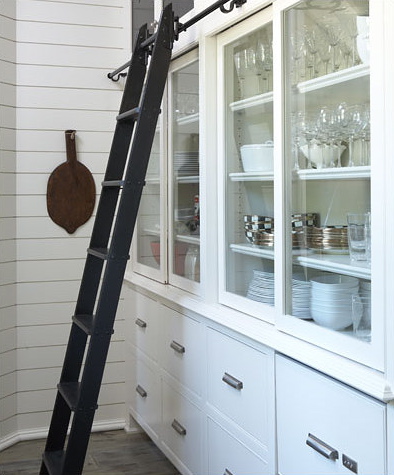 Everything looks pristine.
Family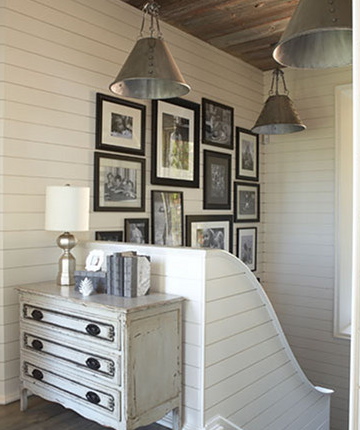 So charming! I've mentioned it before that there's nothing more beautiful and classic than back frames with back & white pictures against a white wall.
Master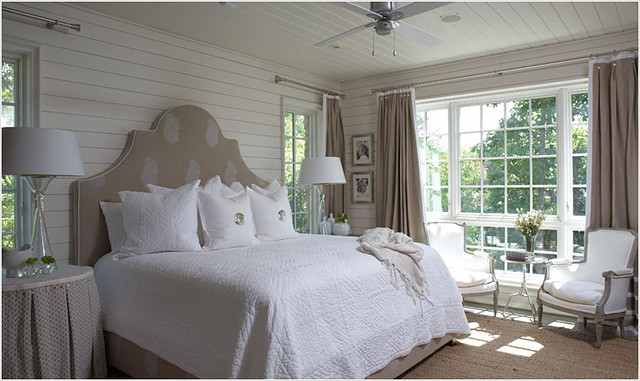 How well designed is this room? Pure serenity…
Tub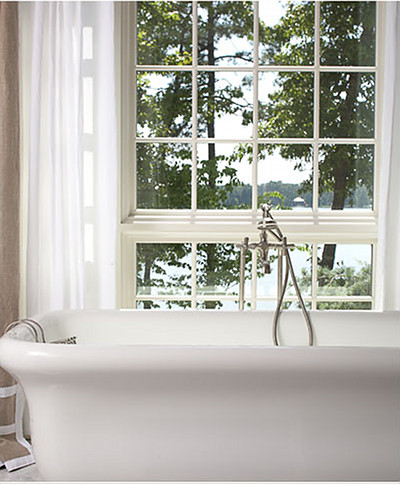 Relaxing with a lake view.
Explore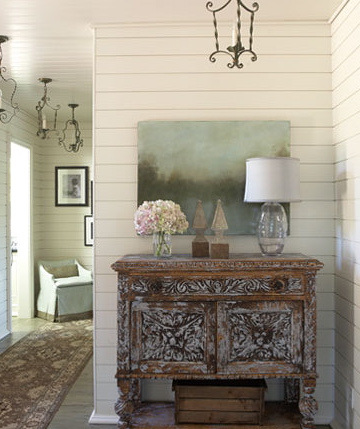 Wow! What an antique! Great way to soften this piece is by adding gentle colors around it.
Lady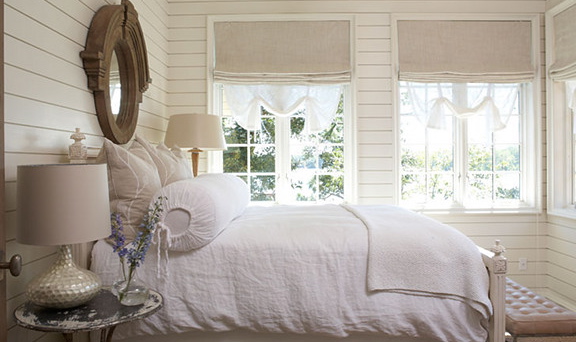 Very romantic.
Bathroom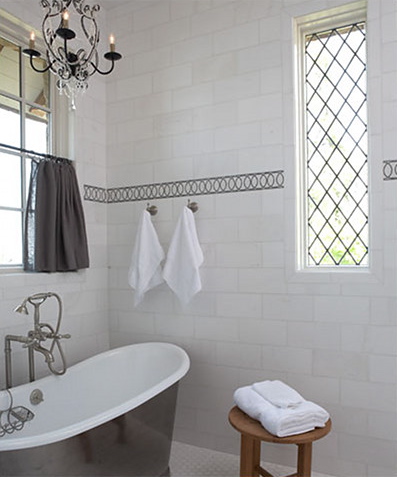 The elegance continues in the bathroom.
Gray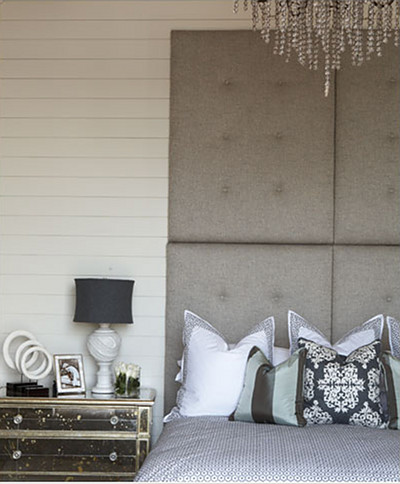 This room is very glamourous.
Blending Beauty
Interesting mix of materials. This is a more "minimalist" space yet it feels warm.
Well Shared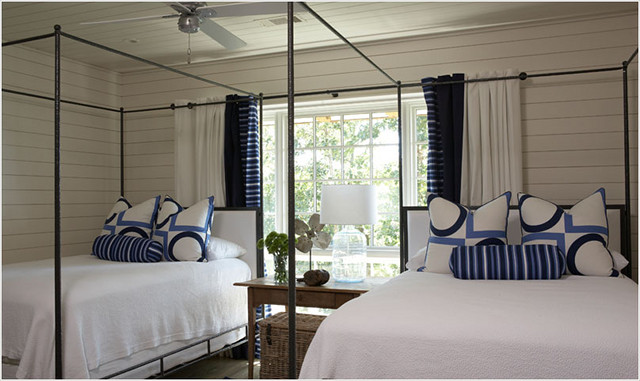 You simply can't really go wrong with blue and white. I love everything in this room.
Be My Guest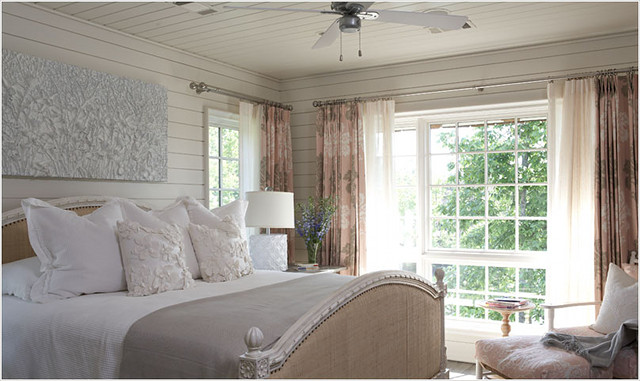 I love the soft pink curtains and this very pretty bed. Only sweet dreams in this bedroom.
Did you also fall in love with this house? What I love most about it is that there's a connection and a great flow between every room and that's achieved with the colors and similar materials.
Definitely a gorgeous home!
xo
Luciane at HomeBunch.com
Come Follow me on Twitter: Twitter/HomeBunch