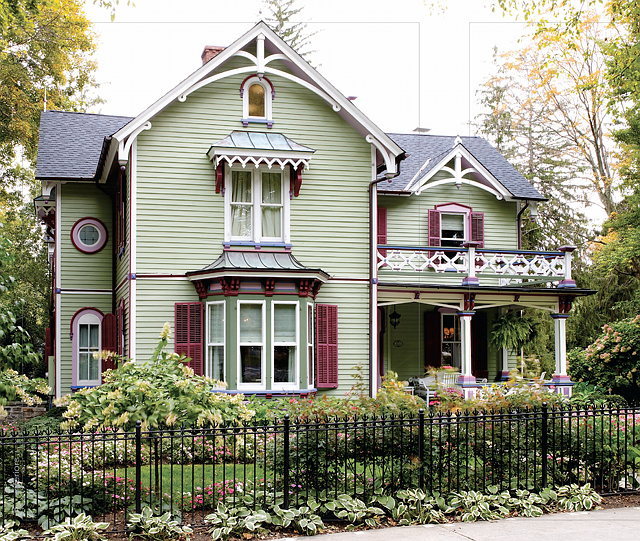 You'll fall in love with this home even if this is not your style. I'll tell you this, there's nothing boring about this place! I see houses and interiors every single day and I can get bored easily with what I see. To get my full attention I need to feel the place has real personality and has something fun about it. It has to be original and have a charm that we don't find everywhere. This house is just like that! The moment I saw it at my dear friend's blog, "A Page of Inspiration", I knew this one was special, so I went to check it at Interiors Magazine (which is fabulous, by the way).
This house was stunningly decorated by interior designer Lynne Scalo, who had to have fun while creating it. I especially love the fact that she incorporated the owner's personality around the house and took the time to carefully choose every single item in this beautiful home.
Rainbow Porch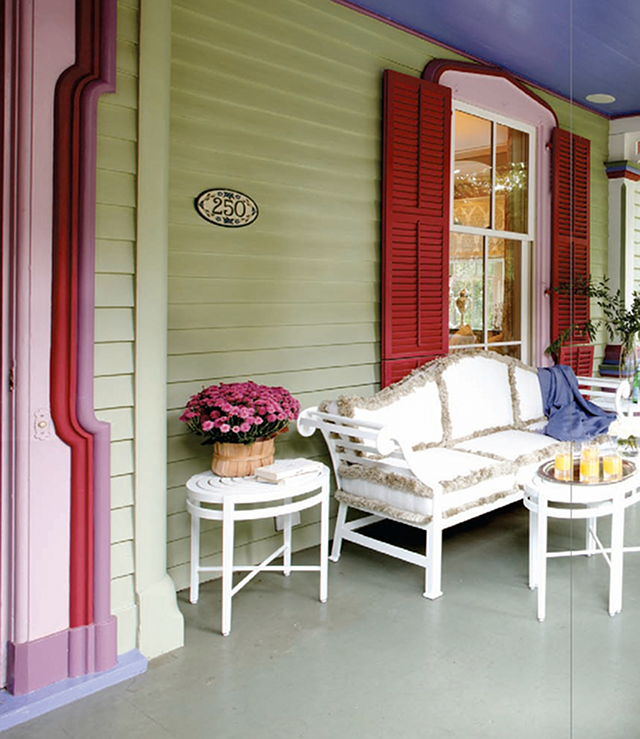 I see this porch and I smile! All of these colors and that purple ceiling makes me happy. You have to be a fun person to do this to your porch!
Foyer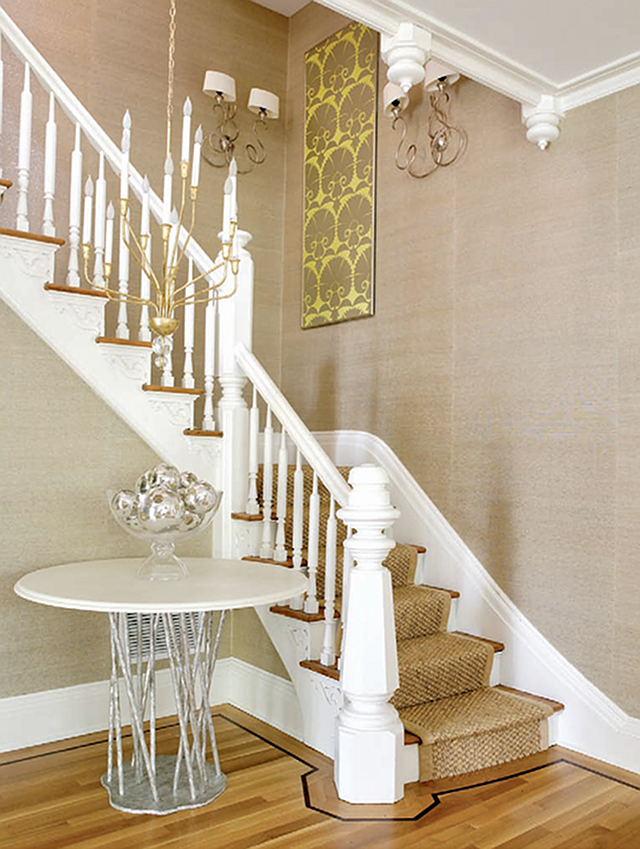 Spaces in this house are a mix of neutral and colorful. I love it because you can't get tired of either. This foyer is very elegant.
Living Room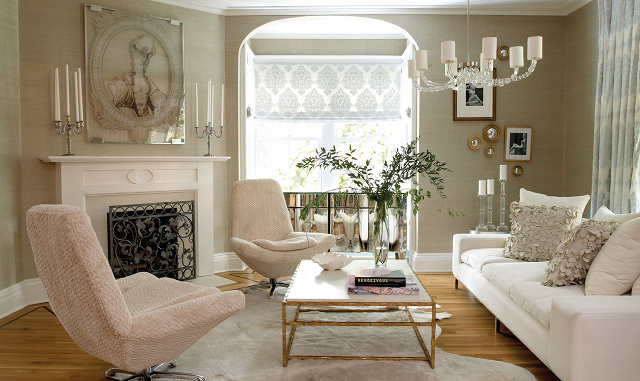 The mix of different eras of decor are wisely explored here. They work well together because all look neutral and well selected.
Dining Room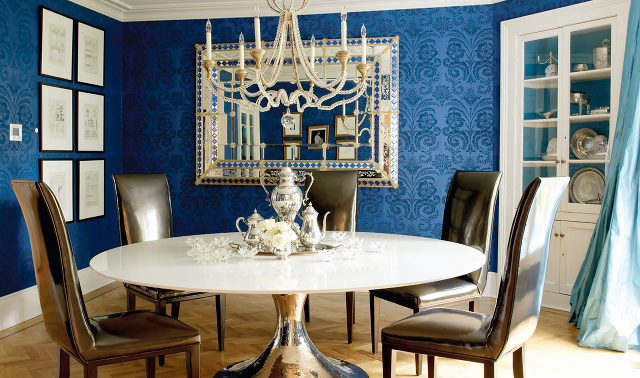 Chic and glamorous, but at the same time very inviting. The damask-esque royal blue wallpaper and the chandelier brings some luxury to this room.
Kitchen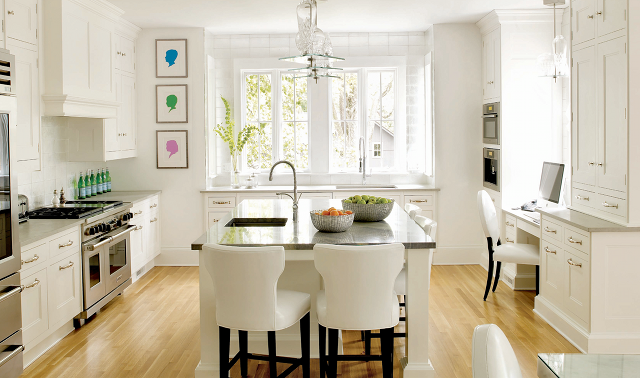 Light, bright and beautiful. Not a common kitchen for a Victorian home. Oh, yes, sometimes I even forget we're looking inside of a Victorian home!
Eating Area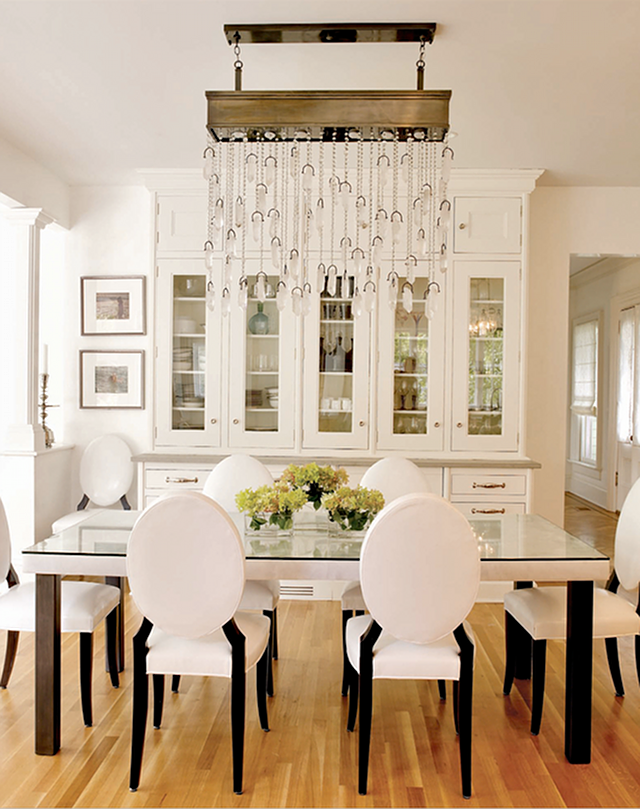 So pretty and so serene! My kids would have fun with spaghetti sauce on those chairs! 😉
Master Bedroom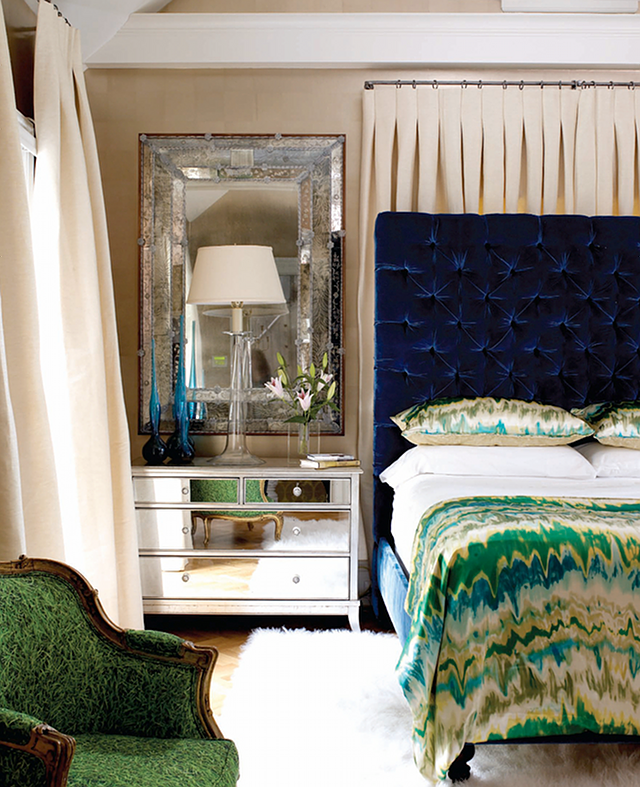 There's something so sensual about blue velvet. Simply stunning headboard. Now, what do you think of this "grass" chair? Isn't it unique?
Master Bathroom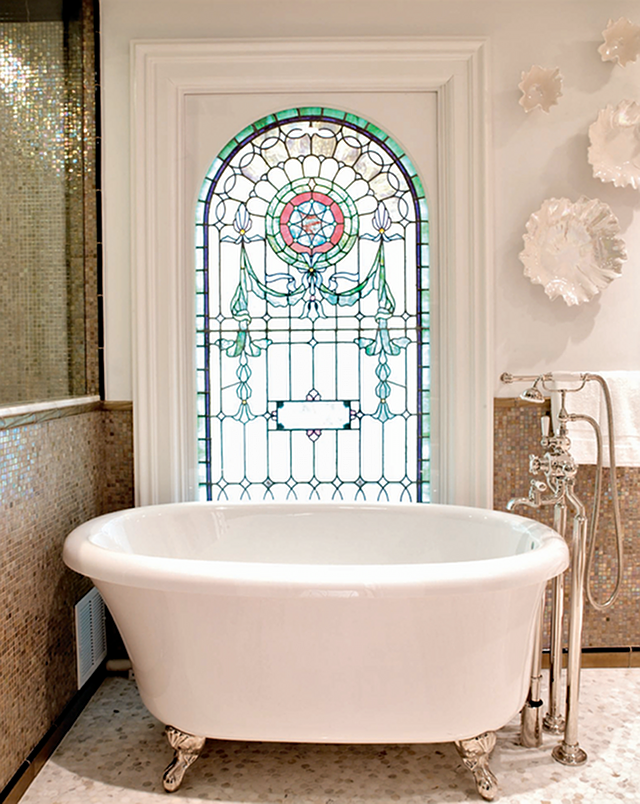 Oh, this is it! Perfect!
Girl's Bedroom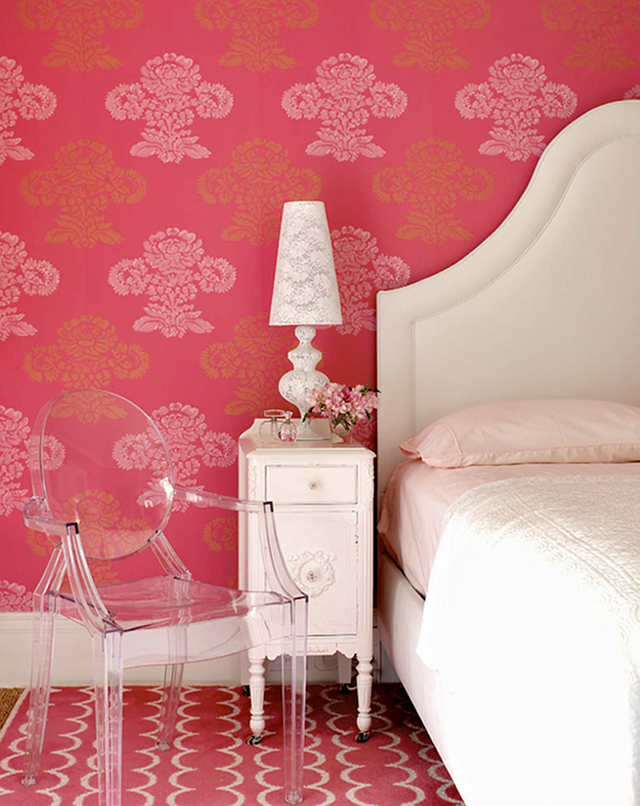 This bedroom was designed for the owner's daughter. What a lucky little girl!
Dreaming Coral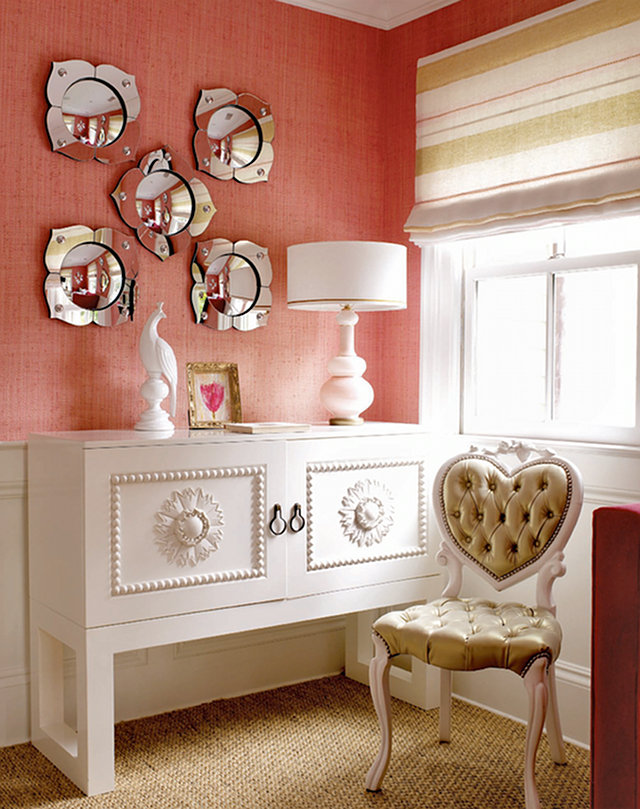 So delicate and beautiful. That chair is precious!
Backyard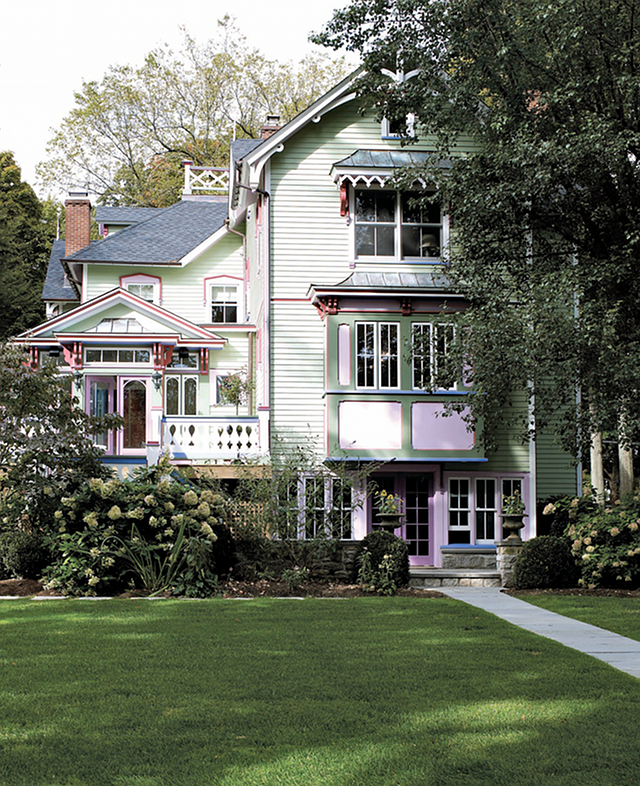 So much charm and an impeccable garden.
I hope you have enjoyed this one! I certainly have.
Have a wonderful day, my dear friends and thank you so much for your daily visit. It's always a pleasure having you here and it's always great to hear from you!
xo
Luciane at HomeBunch.com
I Can Help You with Interior Design: HB's Design Service.
Come Follow me on Twitter: Twitter/HomeBunch
Sources: Interiors Magazine, A page of inspiration, Design Addict Mom.