I usually don't post on the weekends because that's when I try to do my research for the blog, although I never stop looking for interesting things to share with you. Trust me, I have fun doing it!
I found this while preparing my post for Monday and I felt like sharing it with you.
A very, very lucky person discovered this vase when a house was cleared out (an elderly man inherited it from his uncle, an explorer who travelled frequently to the Far East. When the man died this year it was left as part of his estate to his sister who founded it while cleaning) and soon after that this vase was sold for 69.3 million at Bainbridges Auctions. That's right! So, the next time you're asked to help your mother or your sweet auntie clean up their place, say "yes"! 🙂
Bainbridges Auctions says this vase is extremely important because it has a reticulated double walled construction. There is an inner vase that can be viewed through the perforations of the main body. It is of the Qianlong period, circa 1740s and decorated with four cartouches each showcasing different styles of fish at play on stylized water backgrounds. They also believe to be the most important Chinese vase offered for sale in this century. Well, for 69.3 million it better be!
The New World Record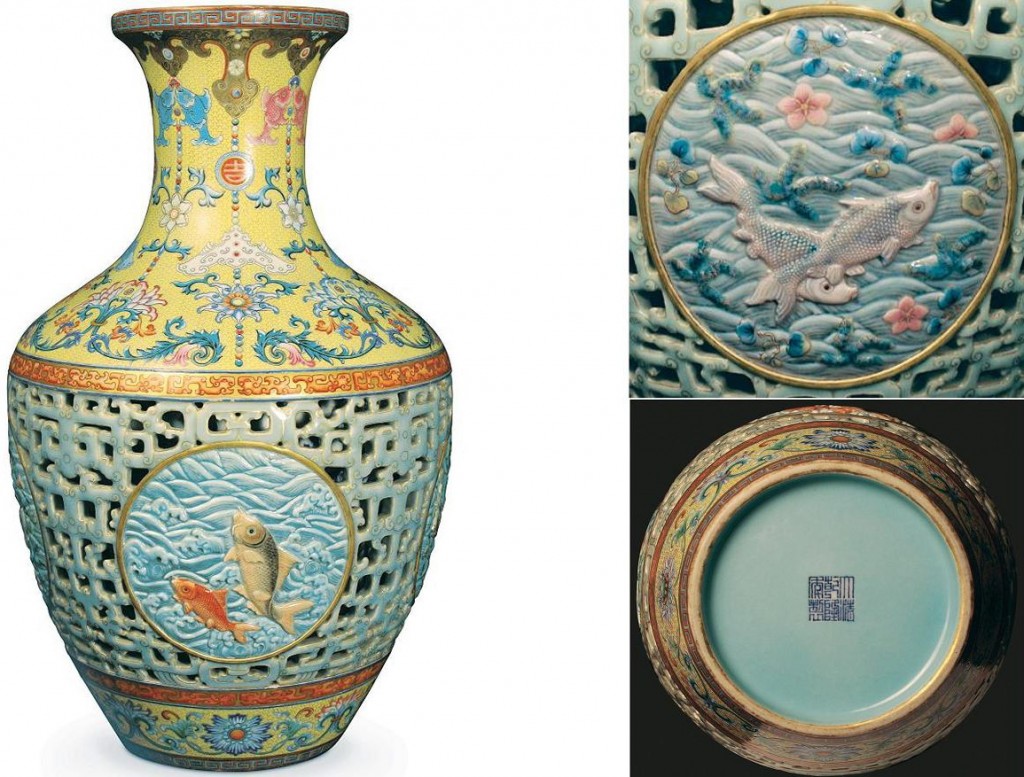 Photo: Bainbridges Auctions
They call it "a piece of perfection, sold at the perfect time". I called it: Luck. 😉
Thoughts, anyone?
xo
Luciane.
Follow me on Twitter: Twitter/HomeBunch
Save