I'm not sure why but I've always dreamed of living in a house with decorative window shutters. I've dreamed of having the shutters in the classic look: black shutters, white walls and a yellow front door.
For me, window shutters are a way to show you care about your home. Rarely do we see homes with window shutters that we don't like, that doesn't suit them. Outdoor window shutters always add extra charm and kerb appeal, not to mention, value to your home. When buyers are looking to purchase their next home they intend to buy the house that grabs their attention the moment they arrive. Shutters can add that welcoming feel to any style of home.
Thinking of this, I decided to research more about shutters and found out that installing them isn't too complicated (you can always hire someone to do that), and you can choose from so many different colors. You can easily add a touch of color without having to paint the entire exterior. How great is that?!
Here are some good reasons why I believe shutters are a good decision for any home:
Decorative shutters look good, add charm and enhance a property's appearance.
Plastic window shutters are substantially cheaper than having fully functional shutters installed. Unless working shutters are going to be continually used, the additional purchase cost will never be recovered. You also need the right kind of window opening for operational shutters.
UPVC shutters don't need not look like plastic. High quality plastic shutters are just beautiful and indistinguishable as real wood shutters.
Hardwood shutters 'cost the earth' in more ways than just money as hardwoods take many years to grow. Maintenance free synthetic products are far more environmentally friendly these days than you might think. There are benefits to the environment and don't break the bank.
Do you have any experience with decorative window shutters? I'd love to hear!
With or Without it?
Take a look at this stunning house. Can you imagine it without the shutters? Shutters can add so much to the architecture of a home.
Night
I love when they're added on the second floor of a house. Beautiful!
Before & After
Take a look at this "Before & After". This is the "before". The house seems to be missing something, it's too bland.
After
The house looks happier now!By the way, I'm loving the red door.
Green Dragon
So charming!
Flowers
Beauty is found in the details.
Bricks
What color would you choose if you had to install shutters in your home? This red works perfectly with the brick.
Style
Shutters can look good in any kind of house. There are many different kind of styles to choose from.
Home Sweet Home

A very charming home.
Cape Cod
Cape cods have that "home-sweet-home" feel to it thanks to its shutters.
Dream
And this is why I dream of having a white house with black shutters…
Information about decorative shutters found at: Simply Shutters.
I hope you're having a great day, my friends!
xo
Luciane at HomeBunch.com
Interior Design Services within Your Budget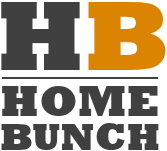 Get Home Bunch Posts Via Email