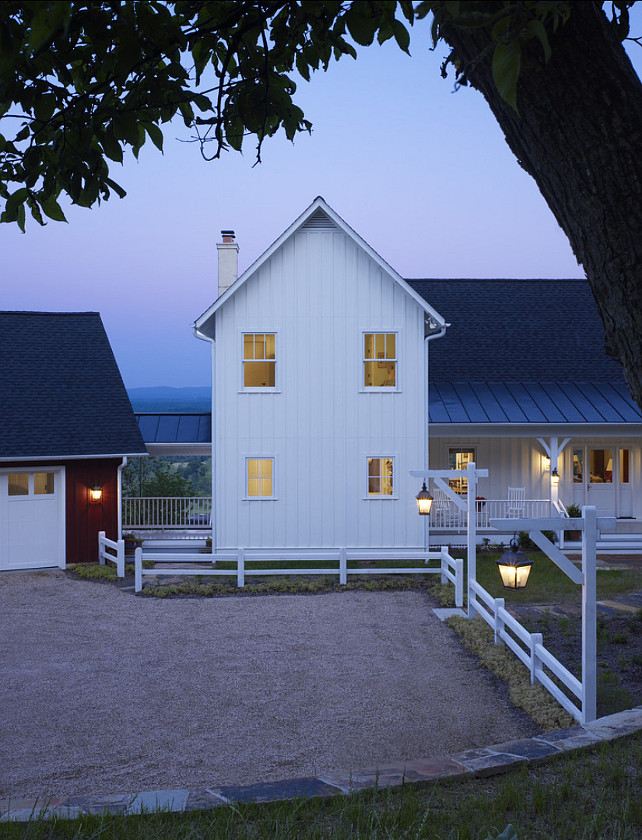 It's a wonderful thing, having a family to come home to. Constant companionship, helping each other through life's ups and downs and finding solace in them, even if you're just sitting quietly together. But, let's be honest, no matter how much we love them, sometimes we all need to have some time on our own.
When you're searching for some peace away from other people's company, your best bet is to construct a private den that only you have access to.
But what will you populate it with? To start with, try some of these.
Build the Perfect Hideaway in Your Home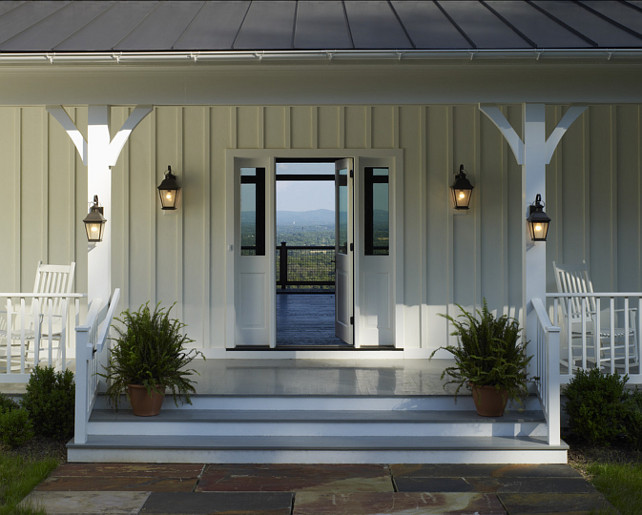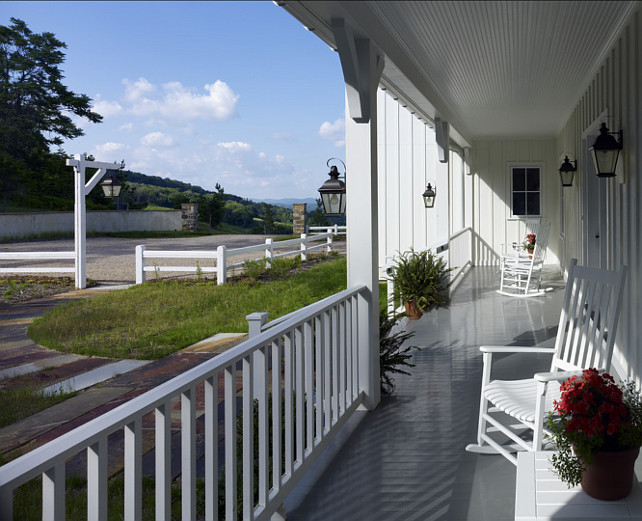 Cherish a Chair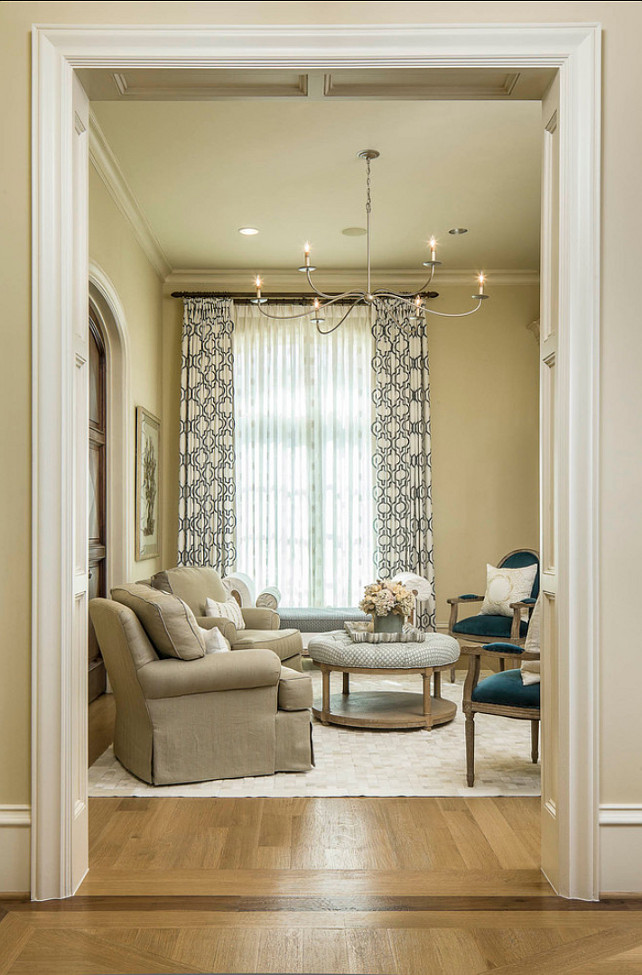 When someone says "Swivel on this", they aren't usually being polite. But if they're talking about swivel recliner chairs, they're actually giving you great advice. Swivel seats are perfect for your den, allowing for easy movement and the flexibility for optimum relaxation.
Grab one or two and you'll be able to lounge to your heart's content.
Harbor a Hobby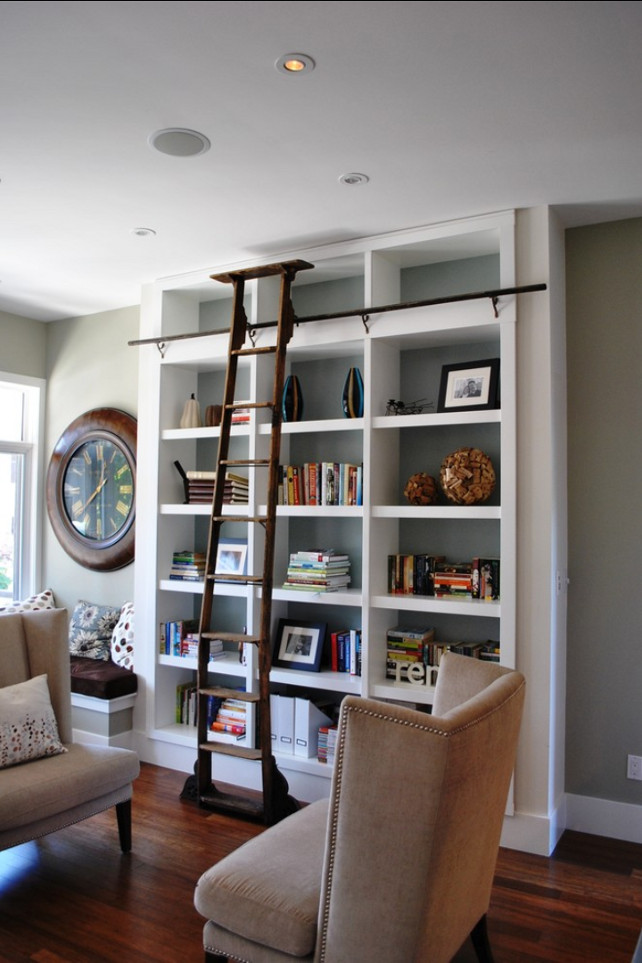 Are you secretly a guitar enthusiast? Have you been beavering away at a novel for years? Do you have a penchant for painting tiny military figures, then lining them up in pretend battles and letting your favorite side win? Or, perhaps you're just ploughing your way through your True Detective box set?
No matter what your hobby is, keep all the materials for it in your den. There, you can enthuse about whatever you like, and luxuriate within your own space. So, fill that room up with your loves and just have fun!
Slip in Some Soundproofing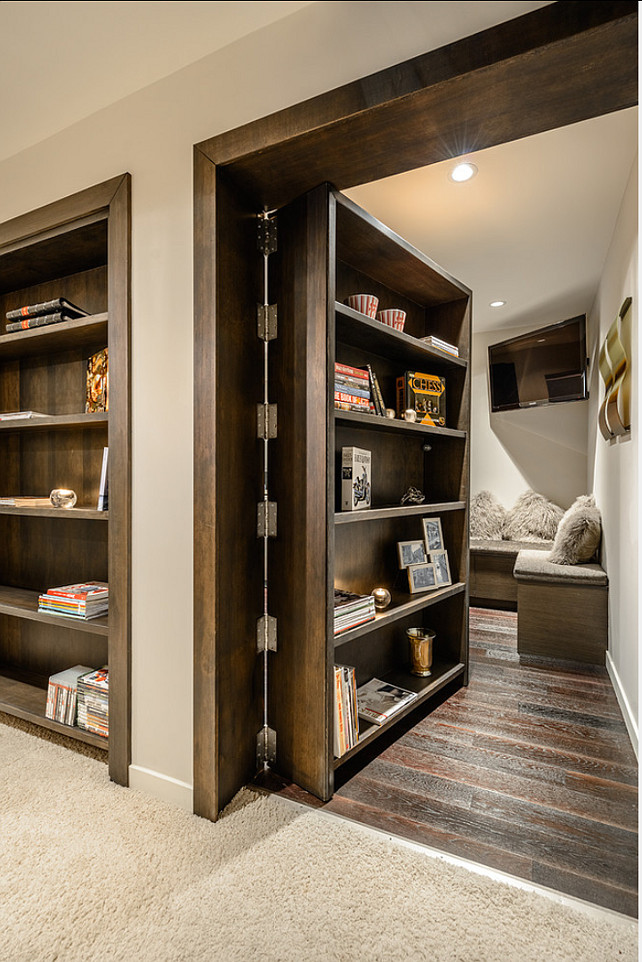 Your little hidey hole should be where you can do anything and not be interrupted by the noise of neighbors, passing cars or family members. That's why you should install effective soundproofing for your room, so you can play music, watch films or sing as loudly as you like without interrupting or being interrupted by others.
While that might sound like an expensive undertaking, there are many different ways to soundproof a room on the cheap. With just a few pieces of foam and a bit of effort, you could have walls that are as soundproof as they are solid.
Keep it Convenient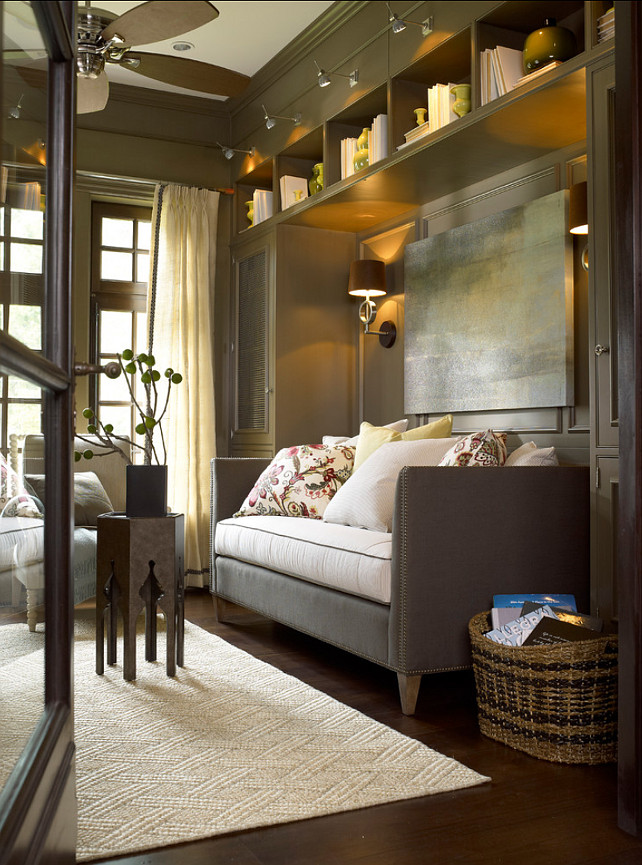 Nobody wants a Lawrence of Arabia-esque trek through dry lands and parched air just to reach their den. Instead, try to make it as conveniently placed as possible. Ideally, a small attachment to your house, just slightly away from the rest of the family will be the optimal place to shut yourself off for a while.
Forage for a Fridge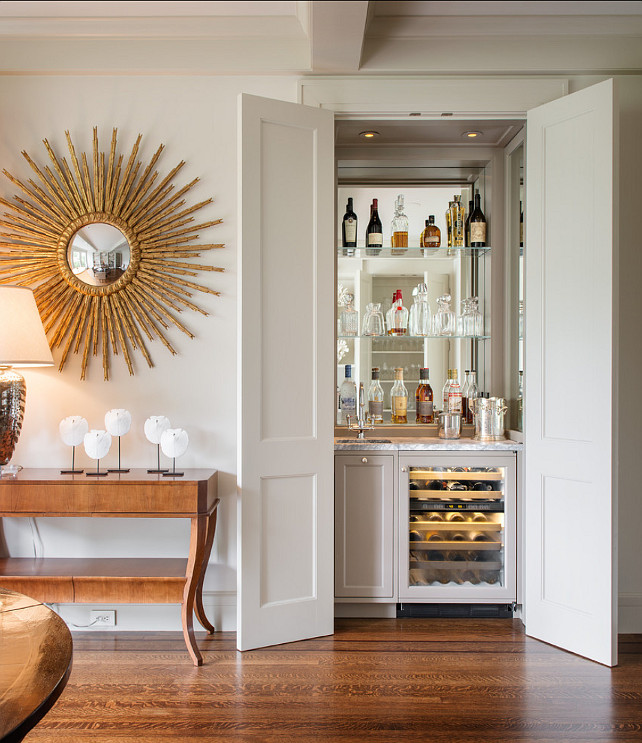 You know what's really annoying? Having to leave your den to get grub from the kitchen. In fact, it's more than annoying – it goes against everything the den stands for! If you don't want to sully the sanctity of your den, invest in a mini fridge where you can store snacks and drink to aid you in your alone time.
Get all this done and you'll find that your den will be too good to share!
See more Inspiring Interior Design Ideas in my

Archives.
Interior Design Ideas:

Paint Color
Interior Design Ideas:

Paint Color
I hope you're having a wonderful day.
Thank for being here, my friends! We'll talk again soon!
with Love,

Luciane at HomeBunch.com
Interior Design Services within Your Budget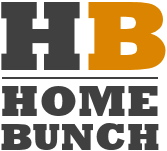 Get Home Bunch Posts Via Email


Sources: Images: 1, 2, 3: Barnes Vanze Architects, Inc. 2: Platinum Series by Mark Molthan. 3: Platinum Series by Mark Molthan. 4: Joshua Lawrence Studios INC. 5: Laura Hardin. 6: Sutro Architects.