Posted in:
Bathroom Design
,
Beautiful Homes
,
Cottage
,
Dining Room Design
,
French Interiors
,
Furniture
,
Gardens
,
Home Decor
,
Interior Design Blog
,
Interior Design Ideas
,
Interior Designers
,
Kitchen Design
,
Living Room Design
,
Patio Ideas
,
Restored Houses
,
Small Space Design

4 comments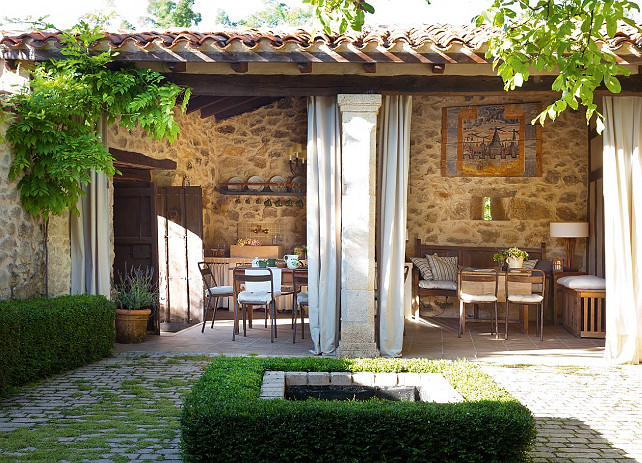 If charm and history appeal to you, this schoolhouse might just fill your day with inspiration.
Once used as a rural schoolhouse during the Second Spanish Republic, this now cottage was in in complete ruins. That's when interior designer Mikel Larrinaga decided to transform it into his little piece of heaven.
The main part of the cottage was used as the one and only classroom, where children of different ages where mixed to learn together. What is now a small kitchen, once used to be the teacher's room.
Space, as you will see, is at a premium in this cottage, but that only adds to its charm and preciousness.

Country Cottage in Spain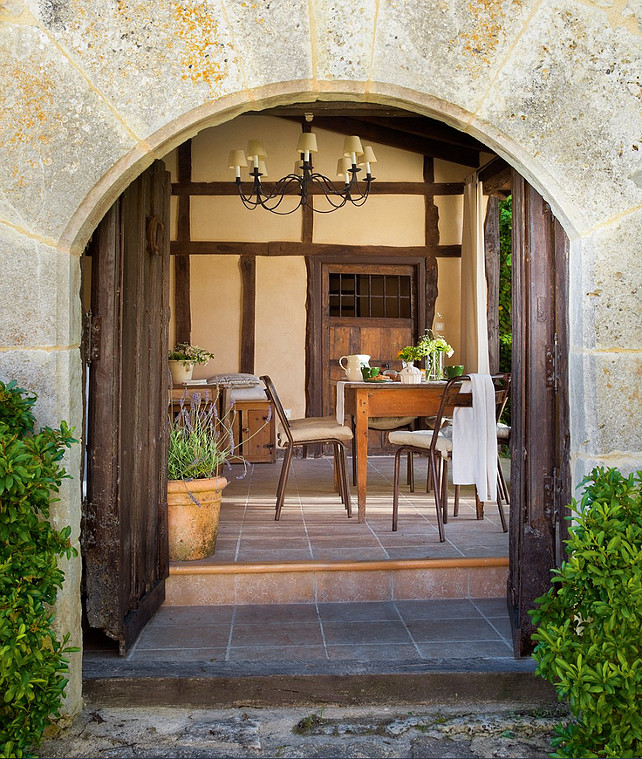 This place is enchanting! The arch and doors are original to the house.
Patio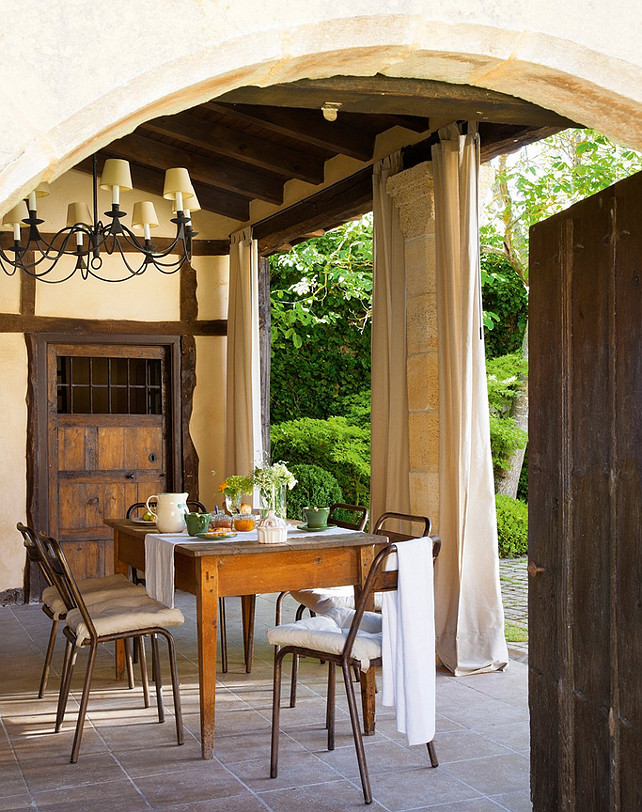 This covered patio is where you want to spend your afternoons, just enjoying good food and the hot weather, after all, you're in Spain!
The Ikea curtain panels offer some comfort when closed.
Opposite door is from the 18th century.
Home-Sweet-Home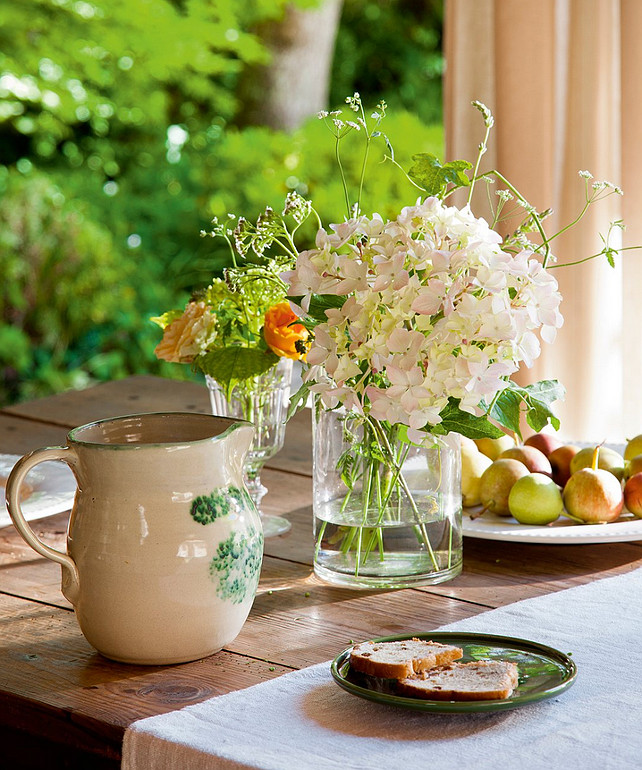 Love is always found in the details…
Outdoor Kitchen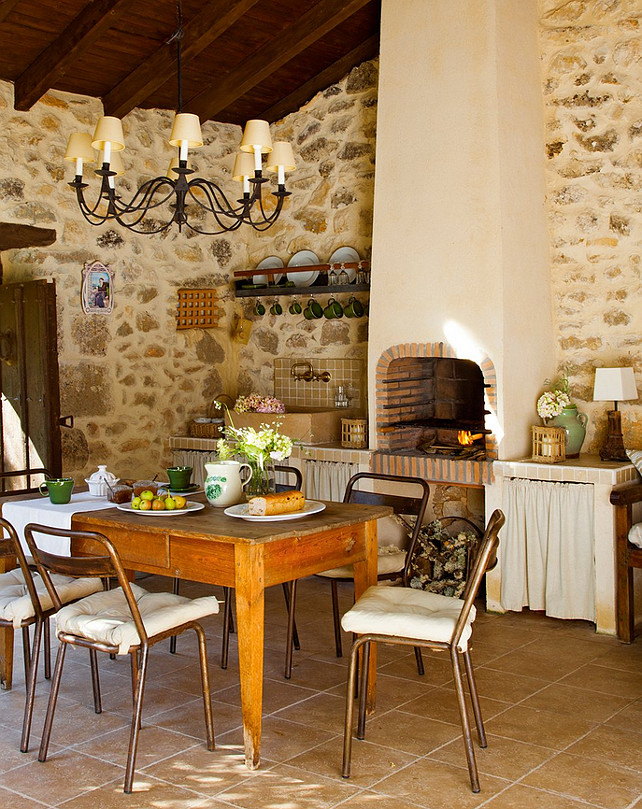 This is so beautiful! It reminds me of my grandmother's outdoor kitchen in our farm, back when I was a child in Brazil. You don't even use your indoor kitchen… this is where you cook your meals and spend the day talking about life.
Rustic Touch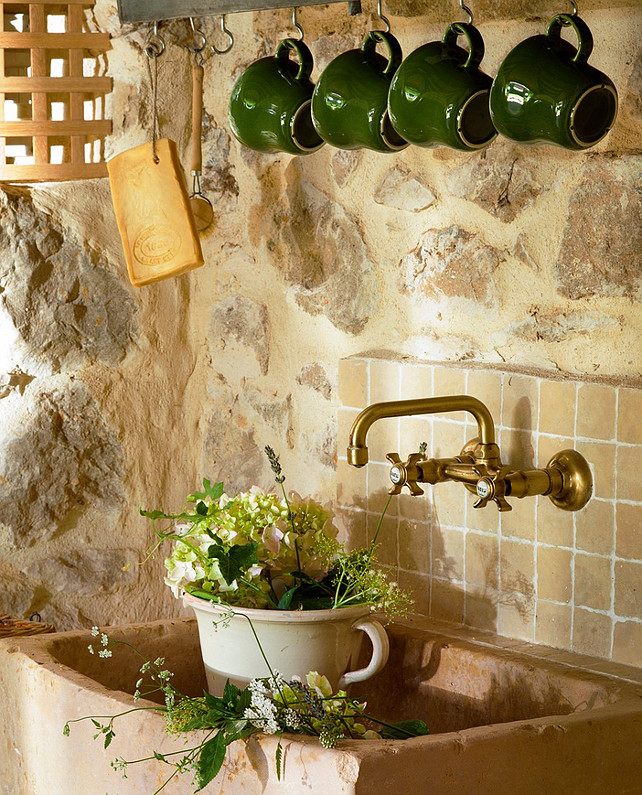 The more you see this cottage, the more you start respecting its beauty and the history it carries.
Sink and faucet are vintage finds.
Rustic, Country & Chic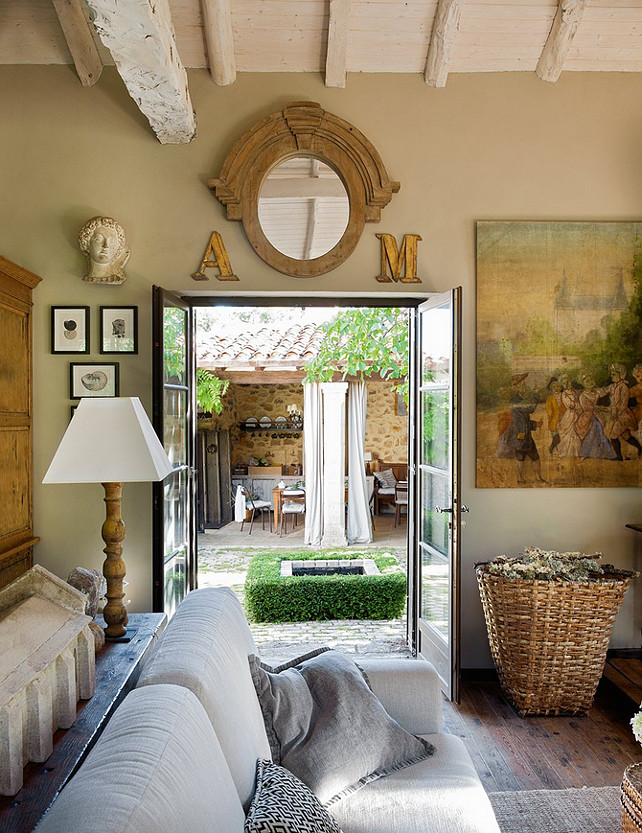 As you enter this cottage, you notice how much personality and details this place offers.
Rustic Kitchen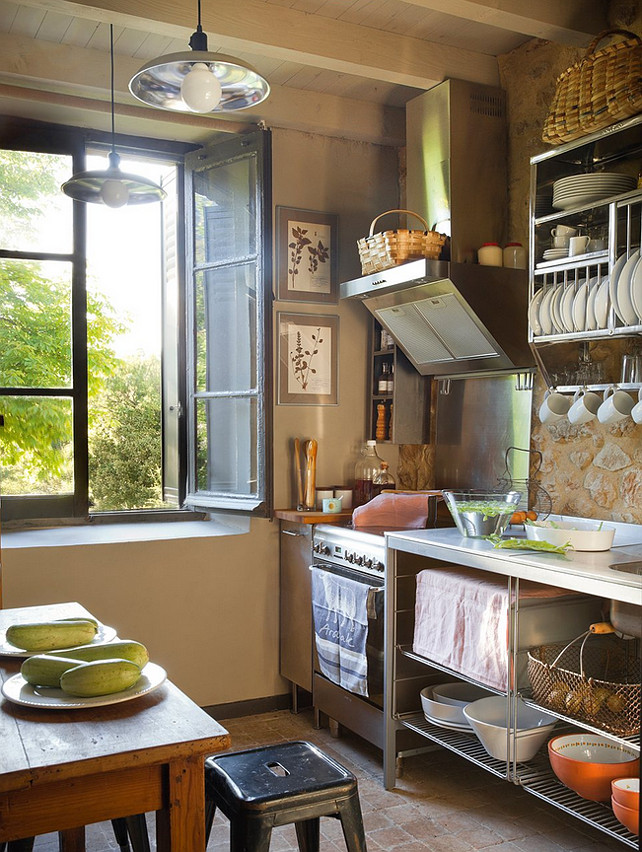 Somehow this industrial Ikea kitchen works perfectly with the rustic environment.
French Inspired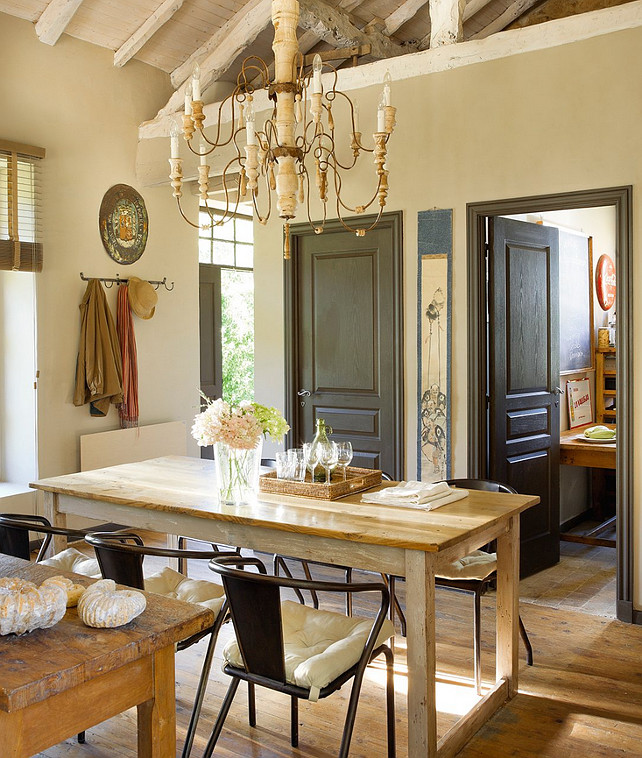 Here, the designer brings some elegance with an antique French chandelier.
Fresh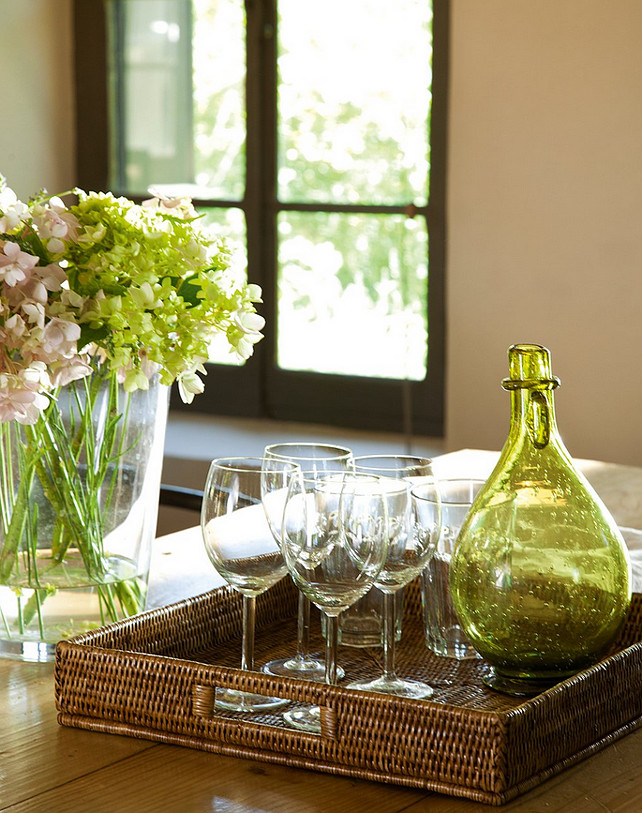 Green accents plays beautifully against the neutral walls and furnishings.
Table & Cabinet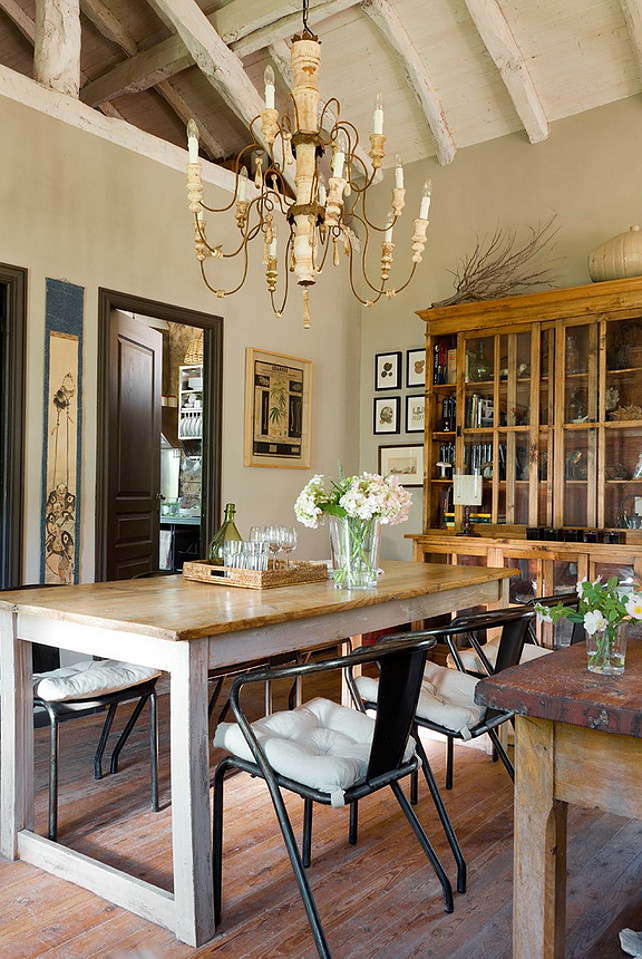 Pine table and chairs are antiques from the 50′s.
Cabinet is from "La Brocante de Ana".
Perfectly French Country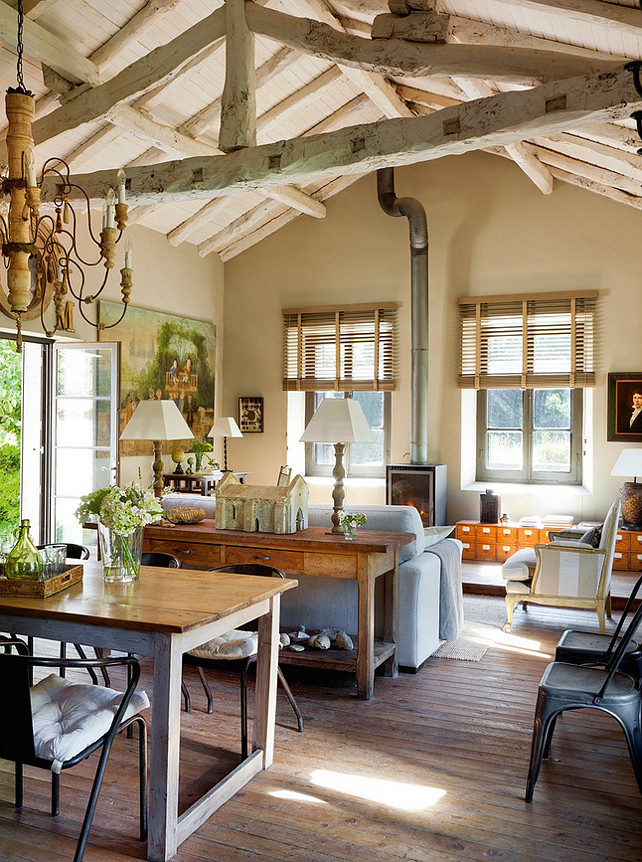 This main room used to be the only classroom. Stunning beams!
Antique
Lovely patina!
Living Room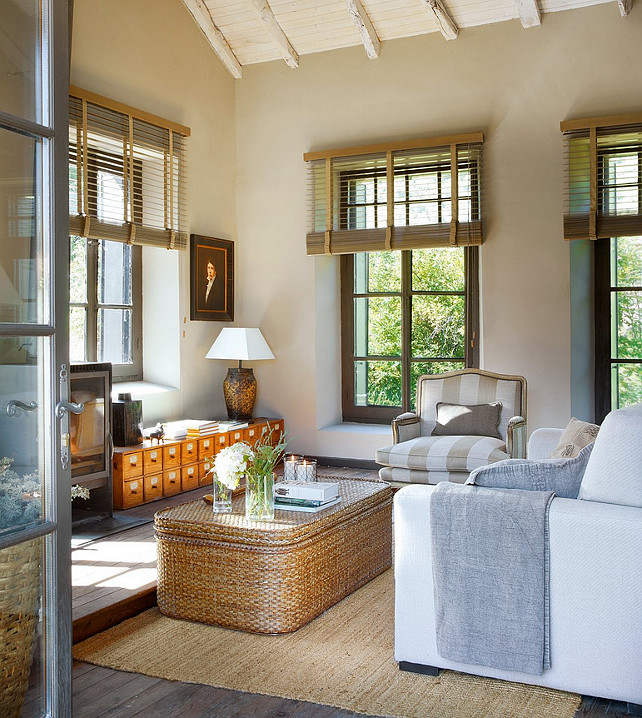 The room was divided with furniture to create different areas withing the space. Many of the furnishing you see here was found at an auction.
Desk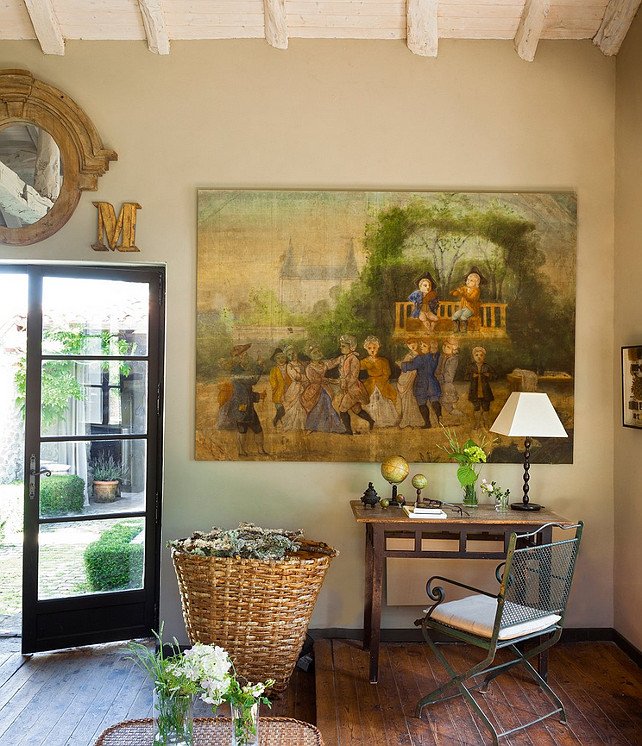 A place to write letters… (Call me old school, but is there anything better than receiving a heartfelt letter?

)
Table is an antique from the 1920′s from "Antigüedades Cerrajería Nájera".
Bedroom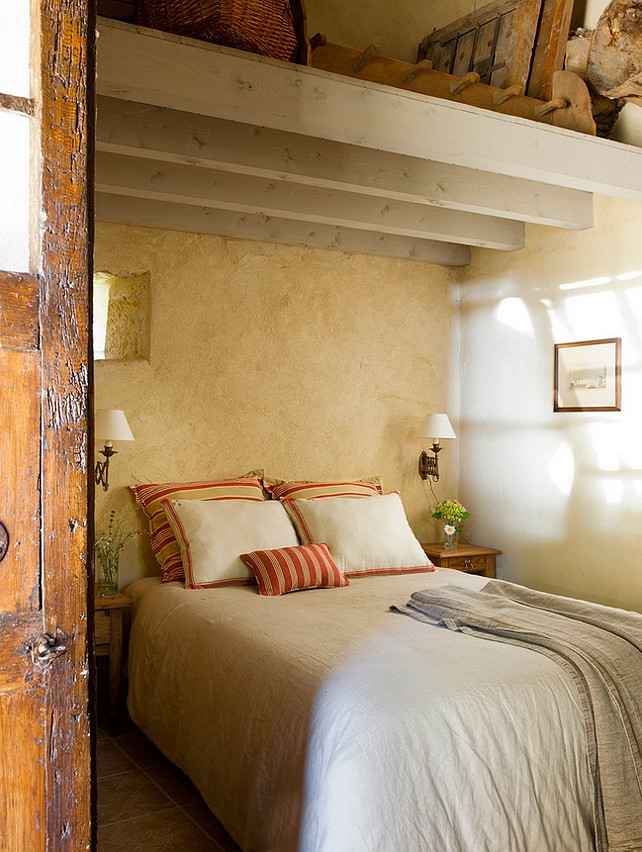 This tiny bedroom is somehow very romantic… maybe because it's in Spain…

Linen Bedding is from "Zara Home".
Natural Beauty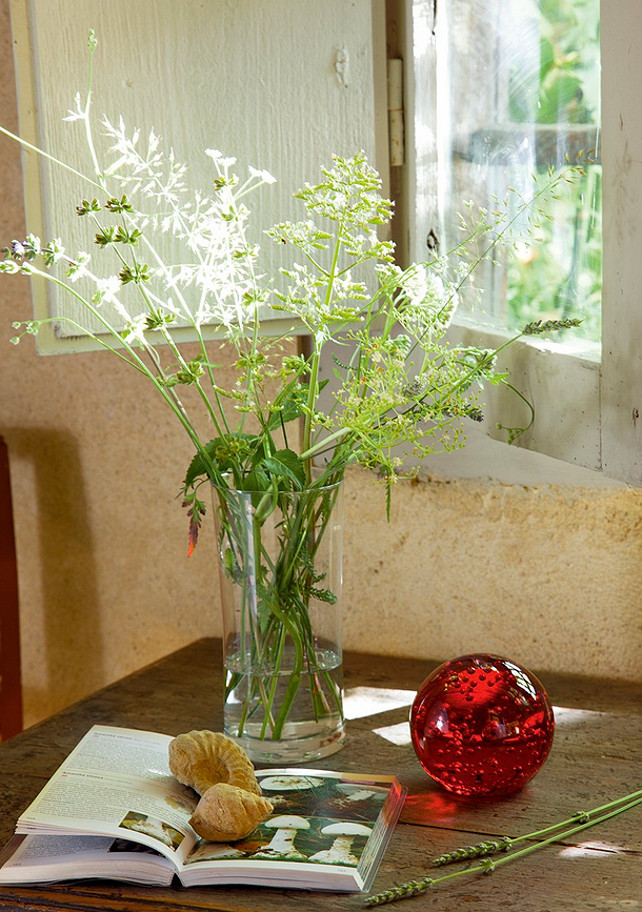 Adding beauty with simplicity.
Small Bathroom Design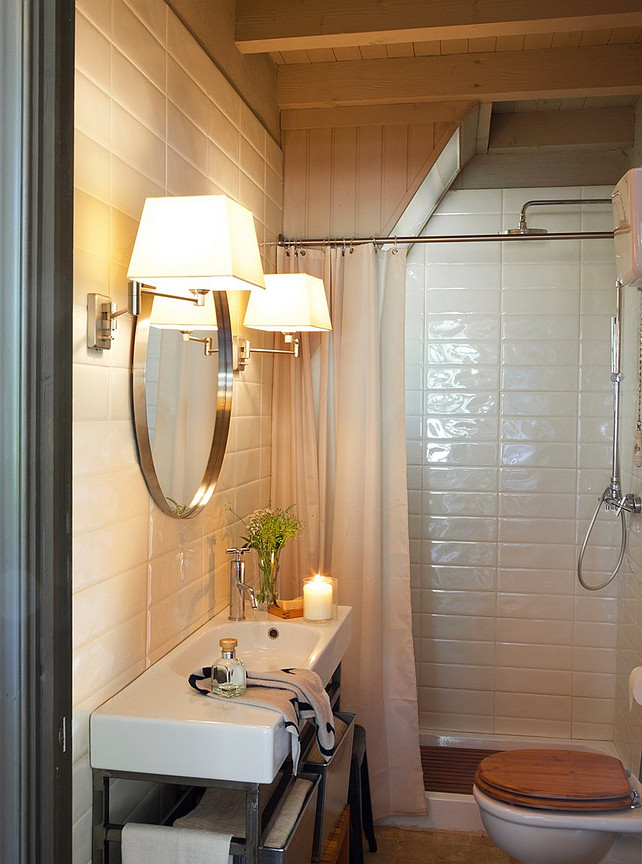 This is a small bathroom done right!
Mirror  and vanity are from Ikea and sconces are from "Susaeta Iluminación".
Sunny Afternoon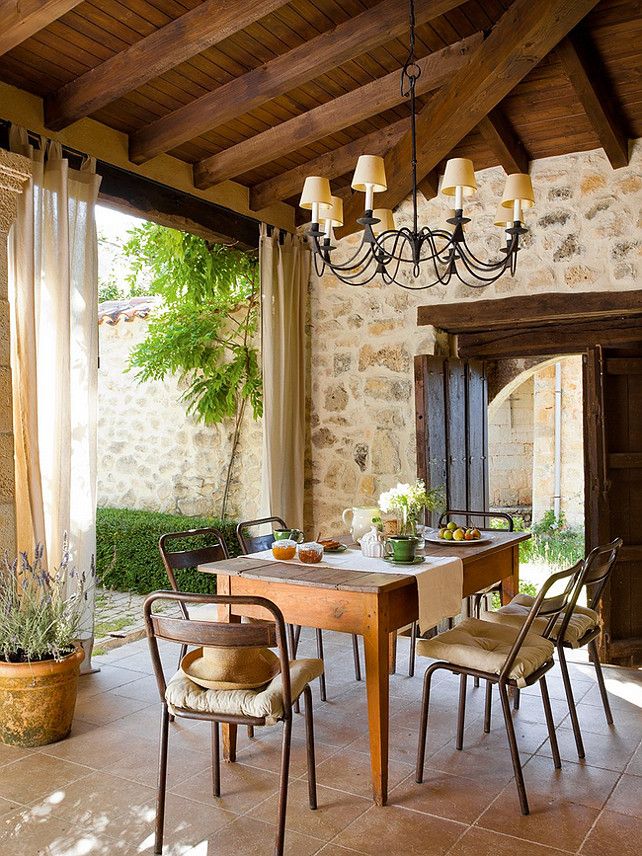 Welcoming and simple…
Chandelier is from "Artespaña Bilbao".
Best Friend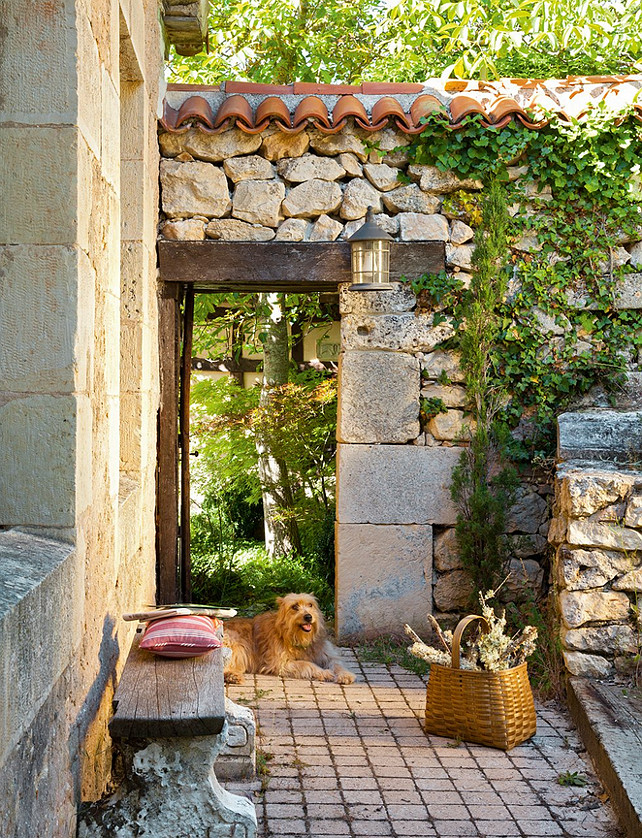 This place comes even with a sweet friend…
Bench is a restored piece.
Courtyard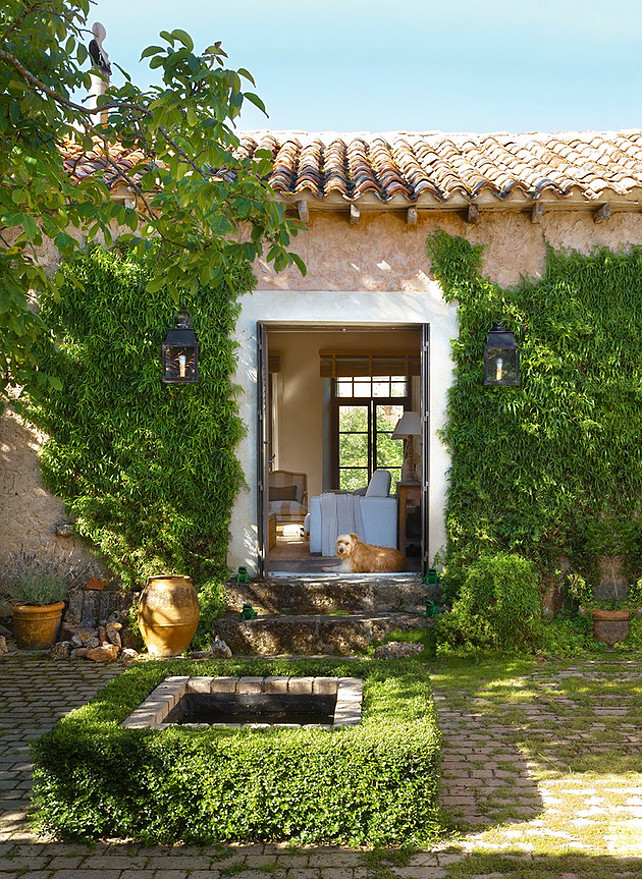 Let's escape the winter and enjoy a sunny vacation in Spain? Who's coming?

See more Inspiring Interior Design Ideas in my

Archives. 
I hope you had a fun time around here and could picture yourself spending some time in this beautiful cottage. Wouldn't that be wonderful?
Enjoy a Beautiful Day and I will see you again tomorrow!

with Love,

Luciane at HomeBunch.com
Interior Design Services within Your Budget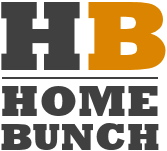 Get Home Bunch Posts Via Email

Sources: El Mueble.


Posted in:
Bathroom Design
,
Beautiful Homes
,
Cottage
,
Dining Room Design
,
French Interiors
,
Furniture
,
Gardens
,
Home Decor
,
Interior Design Blog
,
Interior Design Ideas
,
Interior Designers
,
Kitchen Design
,
Living Room Design
,
Patio Ideas
,
Restored Houses
,
Small Space Design

4 comments