Posted in:
Architecture
,
Bathroom Design
,
Beautiful Homes
,
Beautiful House
,
Bedroom Design
,
Classic Design
,
Coastal Decor
,
Coastal Homes
,
Coastal Interiors
,
Cottage
,
Furniture
,
Home Decor
,
Interior Design Blog
,
Interior Design Ideas
,
Interior Designers
,
Interior Paint Color Ideas
,
Kitchen Design
,
Living Room Design
,
Neutral Interiors
,
Paint Color
,
Patio Ideas
,
Small Space Design
,
Transitional Interiors

2 comments
Nestled cheerfully along one of California's premier seaside locales, this home was designed by Fleming Distinctive Homes, as a sanctuary for the Canadian-based homeowners.
A mix of transitional interiors with classic coastal design balance the overall sleek feel of this home. Ocean views can be enjoyed from all the main rooms and a relaxed sense seems to flow in this place just as much as the ocean's breeze does.
Take a small break and enjoy the beautiful transitional design and vistas this beach house offers.
 California Beach House with Transitional Interiors
An open floor plan assures a vast ocean view from the main living spaces, which includes the kitchen, dining room and family room.
Coastal
Beautiful mix of textures and subtle colors are found in this space.
 View
A gorgeous ocean view can be enjoyed from the dining room. Dreamy!
Dining Bench
Classically designed for today's living.
  Lighting
 This lighting contrast beautifully with the neutral color palette in this house.
 Dining Room Decor
 A closer look at the sideboard. I especially like the orchid arrangement – a mix of rustic with delicate.
 Kitchen
Classic kitchen with white cabinets, white beveled subway tiles, stained kitchen island and white marble countertop.
Kitchen Decor
Try to keep everything organized in your kitchen. Use a tray to place cooking oils and salt+pepper sets. This not only helps with the aesthetics of your kitchen, but it also leaves more free counter space. Organization is always key in a efficient kitchen.
Kitchen Backsplash
 I just finished a kitchen project last night where I suggested my client to use white beveled subway tiles. I feel they add a nice texture and make things more interesting, while keeping everything feeling neural and classic.
The designer used 2″ x 3″ beveled subway tiles in this kitchen.
 Open Cabinets

 Symmetrical and organized!
Crisp White Kitchen Cabinet Paint Color
Crisp White Kitchen Cabinet Paint Color: "Benjamin Moore White Heron".
Kitchen Island
 The hardwood floors together with the stained island creates a warm contrast against the white cabinets and backsplash.
Notice the "X" pattern on the island.
Pot Rack
 Pot rack done right!
 Counter Stools

 Details on counter stools and hardwood floors.
Family Living
 The entire main floor feels connected to the outdoors thanks to its bi-fold doors.
I love the feel of this living room. Imagine spending an afternoon here, listening to the waves.
Coral
 Coastal decor in the living room.
 Staircase
 I love the clean look of this staircase. It's uncomplicated and timeless.
Notice the wide plank floors.
  Guest Bedroom
 With custom bedding and millwork, this guest bedroom feels inviting and unique.
Small Bathroom
 Subtle colors and a custom vanity adds beauty and a relaxing feel in this bathroom.
 Shower
 Great tiling choices are found in this shower.
    Master Bedroom
 The master bedroom is all about its architecture and the view!
 Decor
 Simple and pretty!
View
 This is why you fall in love with this home…
 Coastal Home

Details on balcony's railing.
 Master Bathroom Paint Color

  "Benjamin Moore White Heron OC-57″.
 Shower Tiles

 Beveled subway tiles are repeated once again in the master bathroom. I love the texture it added to the space.
  Shower Ideas

 A closer look at this beautiful shower.
Shower Hardware
 Sleek and modern shower hardware.
 Deck
 An expansive deck extends the living space in this California beach house.
 Shingles
In my opinion, shingle exterior is a must in coastal homes.
 Waves on Rocks

 A custom deck bench adds more seating space for family and friends to enjoy the ocean view.
Landscaping
A low-maintenance coastal garden is perfect for this vacation home.
Gate
 Coastal patina… how charming!

 Ropes
 This home is all about the details and…
 … this incredible view!
See more Inspiring Interior Design Ideas in my

Archives.
Interior Design Ideas:

Paint Color
Interior Design Ideas:

Paint Color

  Living in Canada myself, I can see why the homeowners wanted to have their beach house in California. I mean, knowing the weather we get here, this is beyond paradise! The sunshine, the sand and the sound of the waves… you really don't need much more than that.
Juts before I go, I want to thank you for your kind comments yesterday. I know that sometimes we're busy and we don't feel like leaving comments… hey, I am guilty on that too, but I just want to tell you that I read your comments and I was really happy to know you liked the post. Also,  thank you for sharing some of your comfort food cravings. I am looking to find the recipe for some of them. I don't know why, but I am feeling like a bear lately.. ready to hibernate! LOL
Have a wonderful day, everyone and we'll talk again tomorrow!
with Love,
Luciane at HomeBunch.com
Interior Design Services within Your Budget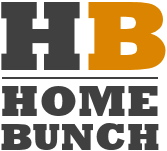 Get Home Bunch Posts Via Email

Sources: Fleming Distinctive Homes.


Posted in:
Architecture
,
Bathroom Design
,
Beautiful Homes
,
Beautiful House
,
Bedroom Design
,
Classic Design
,
Coastal Decor
,
Coastal Homes
,
Coastal Interiors
,
Cottage
,
Furniture
,
Home Decor
,
Interior Design Blog
,
Interior Design Ideas
,
Interior Designers
,
Interior Paint Color Ideas
,
Kitchen Design
,
Living Room Design
,
Neutral Interiors
,
Paint Color
,
Patio Ideas
,
Small Space Design
,
Transitional Interiors

2 comments